Guide to eCommerce App Development
"Go Mobile" seems to be the definitive trend especially in the retail industry with big brands entering the game.
Technology has undergone such a paradigm shift that now buying things on your PC may not even be considered "advanced".
The Ecommerce sector specifically is rapidly shifting to the handy device realizing the growing need to cut short the lag between impulses and availability. In fact, mobile apps have the lowest cart abandonment rate at 20%, compared to the staggering 68% on websites.
It comes as no surprise then that the world is quickly going to be a finger touch away with over 78% of customers preferring to buy on the go. The app stores are stashed with a staggering number of Ecommerce apps, with new additions every now and then, the key thus is to stand out.
Why does your store need an app?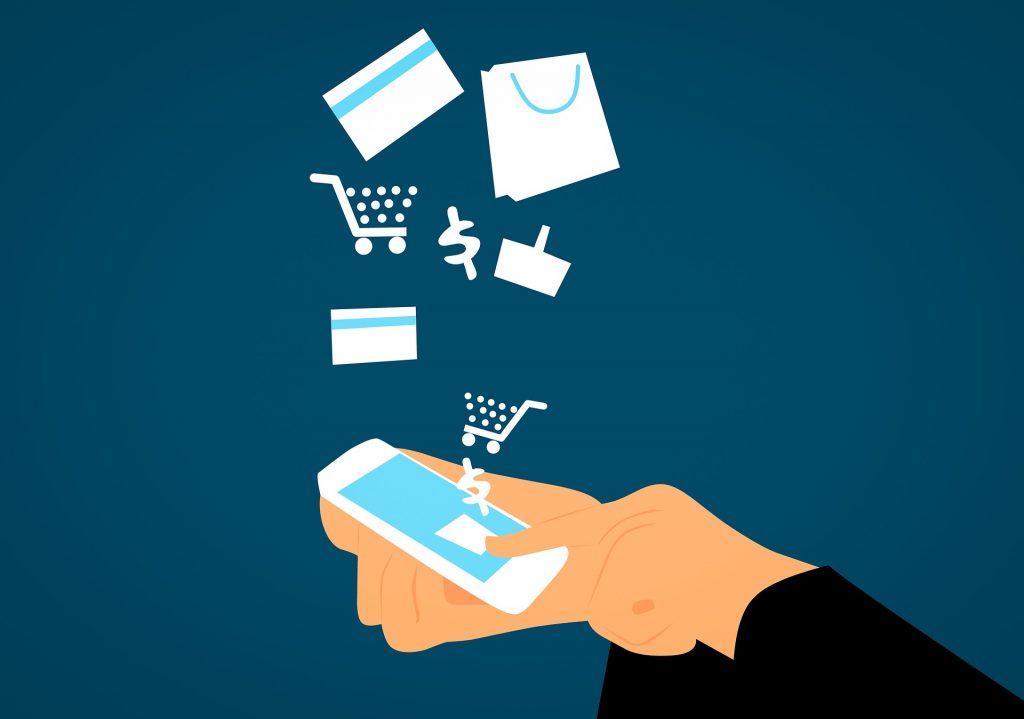 The most valid proof why your retail store needs an app are the stats relative to mobile penetration. Mobile phones have become a necessity almost next to food, shelter, and clothing.
Mobile users have surpassed desktop internet users. Consumers spend an exceeding and often shocking number of hours on their phones. The global m-commerce business is going to exceed $460 billion in 2018. With most of your customers "going mobile", its ship not to be missed.
If you think that a mobile responsive website might be the same, think again. Here is some cool info on why to Ecommerce apps stand a better chance:
#1 Enormous Opportunity:
There are 322 million internet users, with an internet penetration of 20% in India compared to 300 million in the US with same being 90%. Standards of living and affordability have risen, with India soon to become the 3rd biggest spender by 2020.
With all this on the rise, life's have become busier and an increase in urban traffic only leaves lesser time for offline shopping. Brands like Zara too, have been quick to realize the transition.
#2 Preference:
78% of users prefer to use an app to shop rather than the website. Focusing on mobile technology is therefore not an option but a mandate. While strategists debate on the better solution when it comes to mobile app vs responsive websites, an app definitely is more engaging for customers besides being faster, more convenient and more secure.
#3 Improved User Experience: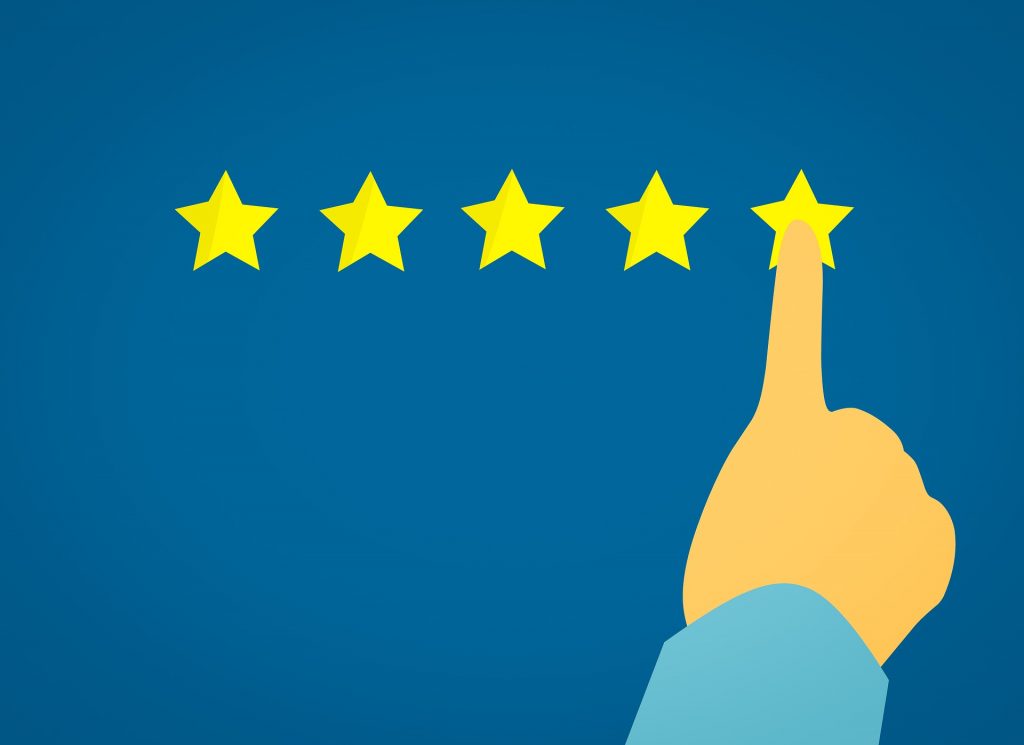 Looking back what may have seemed like a rather bold move, Myntra's Mobile app only strategy doesn't now come forth as completely crazy. The company provides one of the most engaging shopping experiences, which is possible only vis-à-vis an Ecommerce application. Customers spend 3-4 hours more on a mobile app compared to the website.
#4 Increase in Conversions: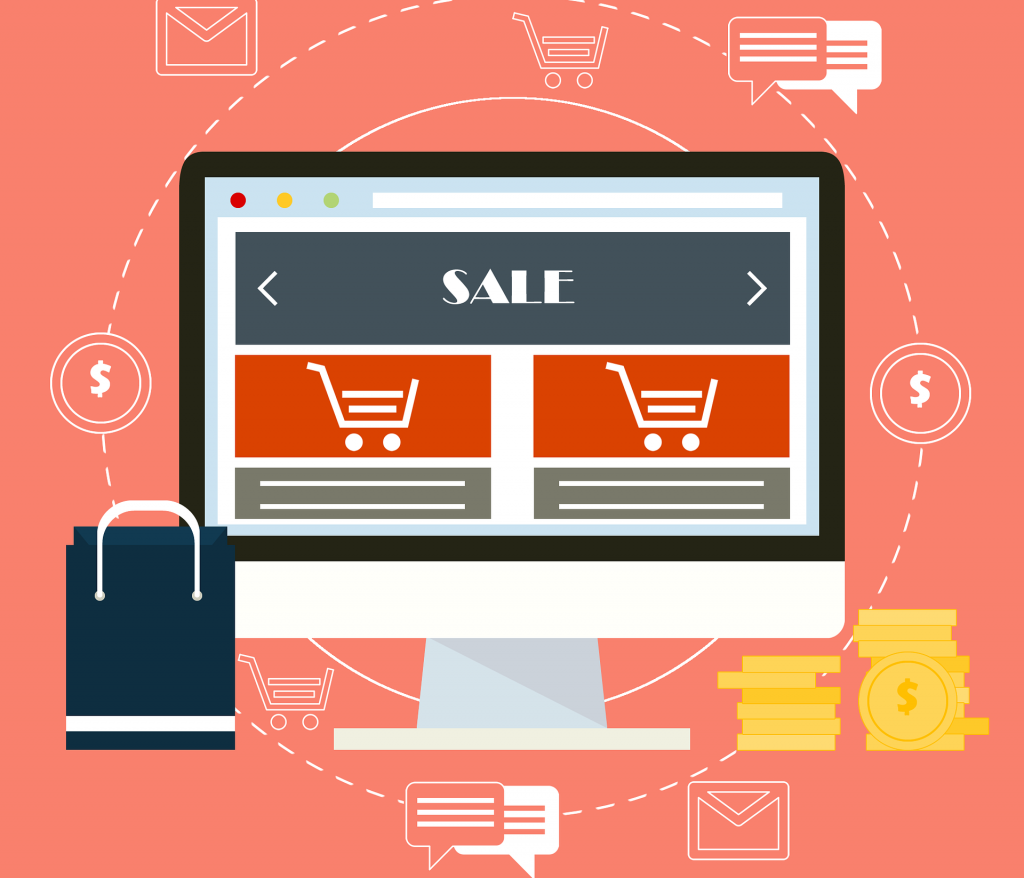 Users spend more time on an app, that is to say, they see more products on the app. To be precise 4.2 times more products. The conversion rate, therefore, is higher on apps, and also the average cart value. The personalization that only apps can offer further ensures that customers view similar products spoiling them for choice.
#5 Integrated with In-built features:
An application has permission to access features of the user's mobile, which means more data on customer's preferences. This has allowed integrating features like geo-tagging and target marketing. It also eliminates cumbersome procedures like manually entering addresses.
#6 Enhancements in Customer Loyalty:
A customer that downloads your app is already convinced. An icon on the home screen is a subconscious reminder of the go-to place to buy anything that pops up on your head.
The stats indicate that an app user comes back to your store within 30 days of purchase. Now, why do applications have such high customer retention?
– Applications store data on age, sex, and location and also keep a tab on viewed products and purchases, giving personalized suggestions.
– Friendly notifications reminding your customer on the deals they might miss, curating content for them are interactions made possible through mobile apps only.
– Rewards in the form of a discount, a free product or even early access to exclusive collections are great forms of loyalty program that keeps customers coming back.
– Exclusive discounts and offers, sometimes even products that can be accessed via apps are some reasons why customers prefer a mobile app.
Convinced?
Coming down to the ways of getting your Ecommerce app ready, you can choose to hire a development team or you could use an app builder.
While app builder may seem rather convenient and cost-effective, it can significantly harm your business. With poor functionality, unimpressive design and no debugging and support, the automatic app builders are not recommended.
We suggest an experienced ecommerce app development team to work seamlessly with you.
The 5 Essentials of an Ecommerce App:
The next step is building a Minimum Viable Product. Simply speaking, these are the essentials every shopping app must have, without which the app is bound to fail.
Simple Design: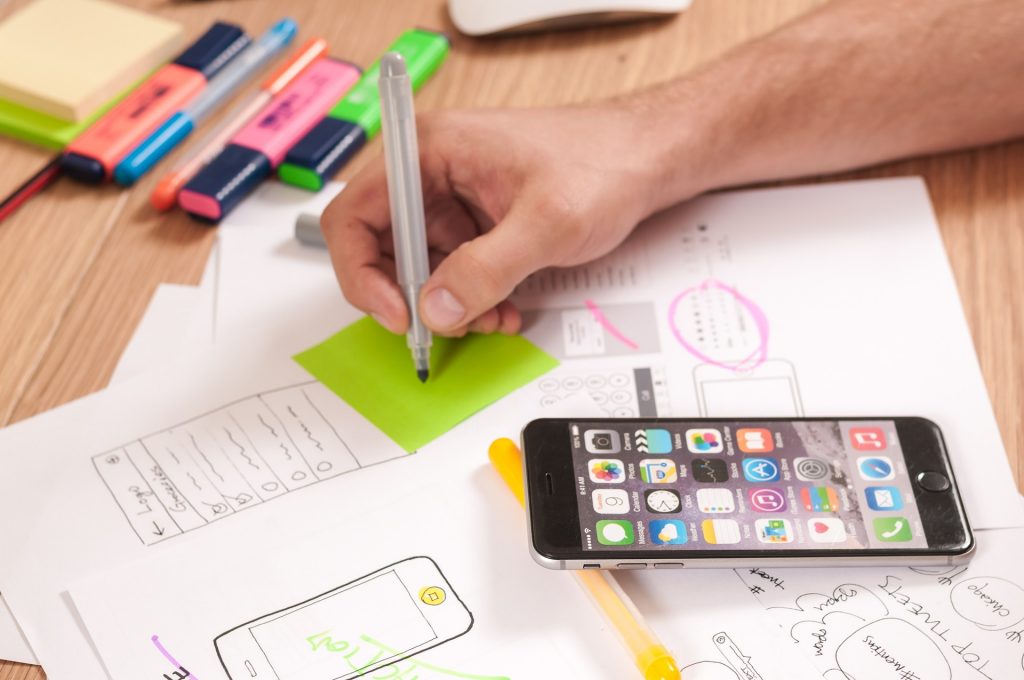 The average attention span of a customer is 8 seconds, that entails a very little time to impress and hence convert a user. A complicated design that has a lot of features, text, and animations is more likely to backfire. The best apps are the ones that are easiest to understand. Design, thus, plays a very important role in how your customers behave.
Security: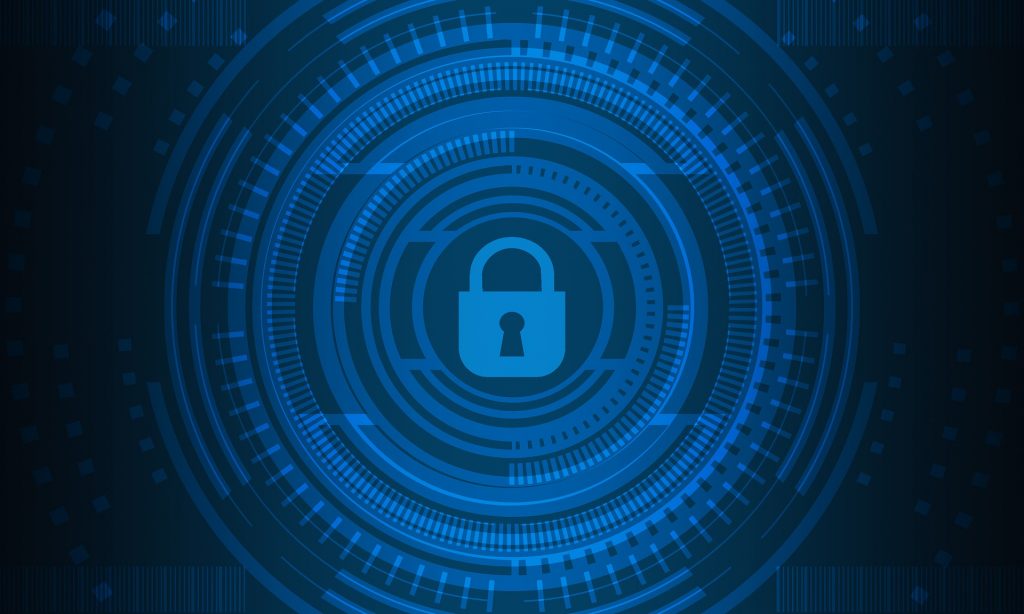 A lot of sensitive information is shared by users on the E-commerce platform, it is therefore of utmost importance that such information like credit card details, home or office address is secure from all kinds of cyber threats. With leaks like those of Facebook, security and privacy have become primary concerns.
Content:
'Content is King' is especially true for e-commerce apps, in which case it is the images that need to convey the value of your product. Images clicked on mobile phones or images downloaded from the internet will not do justice to the product you're trying to sell.
Social Media Integration:
People hate filling out lengthy forms. Keeping log-ins and signups as quick and easy as possible is important, thus comes the need to integrate signups through social media logins. This also enables users to share what they are viewing or buying on your store, helping your app gain traction.
Easy Checkouts:
There are a lot of reasons why people abandon their carts on an e-commerce app, do not add to that reason by making cart checkouts complicated and time-consuming. Give many options to complete a transaction and integrating a mobile wallet are some ways that ensure ease in the checkout process.
---
Trustable Ecommerce App Development Companies

---
Trends in Ecommerce App Development:



Geofencing:
Geofencing is a new way of marketing products based on the location of a user. Brands have experienced an increase of at least 20% in their sales due to location-based marketing.
How specific can geofencing be? With integrated features like GPS, the location of a user can be tracked every minute. Setting up a criterion like, "within 2 km of Malls" can ensure the app takes advantage of the timing and the buying intent of the customer.
Geofencing works on technologies including WiFi, Beacons, RFID, and GPS. This way it ensures better targeting, increased ROI, enhanced engagement and useful data.
Chatbots: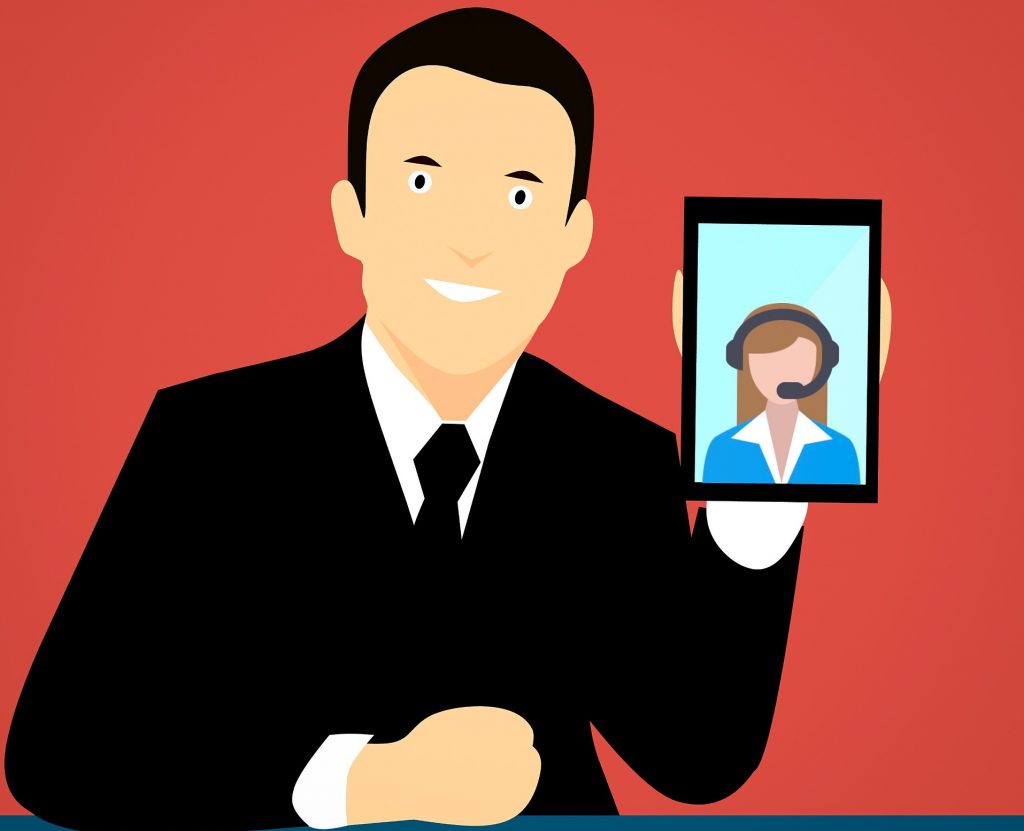 While acquiring new customers is pressing concern for retail business, retaining existing ones is equally if not more important.
Loyalty programs, offers, promotions and gift certificates are some ways in which they ensure returning customers. Besides quality products and competitive prices, customers also expect unique experiences specifically designed for them and better customer support.
Chatbots have evolved to cater to these needs by providing contextual understanding and resolving queries in an in-app messenger. Chatbots also provide customized offers for customers and assisting them through the entire process of buying.
Several companies like the makeup giant Sephora and the luxury retail company Burberry have worked on building their own messenger applications providing their customers with better service and helping retailers automate operations.
Augmented Reality:
From what will this look like to what does it look like? From bathtubs to blenders, users will be able to view exactly how the product will look like when placed in their homes or offices.
Augmented Reality makes this possible. It is a way of superimposing unreal objects onto the real world using a mobile device. Remember Pokemon Go?
Augmented Reality has grown to be used in more than just the gaming world. It is being used by retailers to provide a better overview of the product and create more engaging content.
This ensures that the customer gets a real-world feel for the product they are buying, this impacts the return rates that are especially high in Indian Ecommerce market.
Big Data: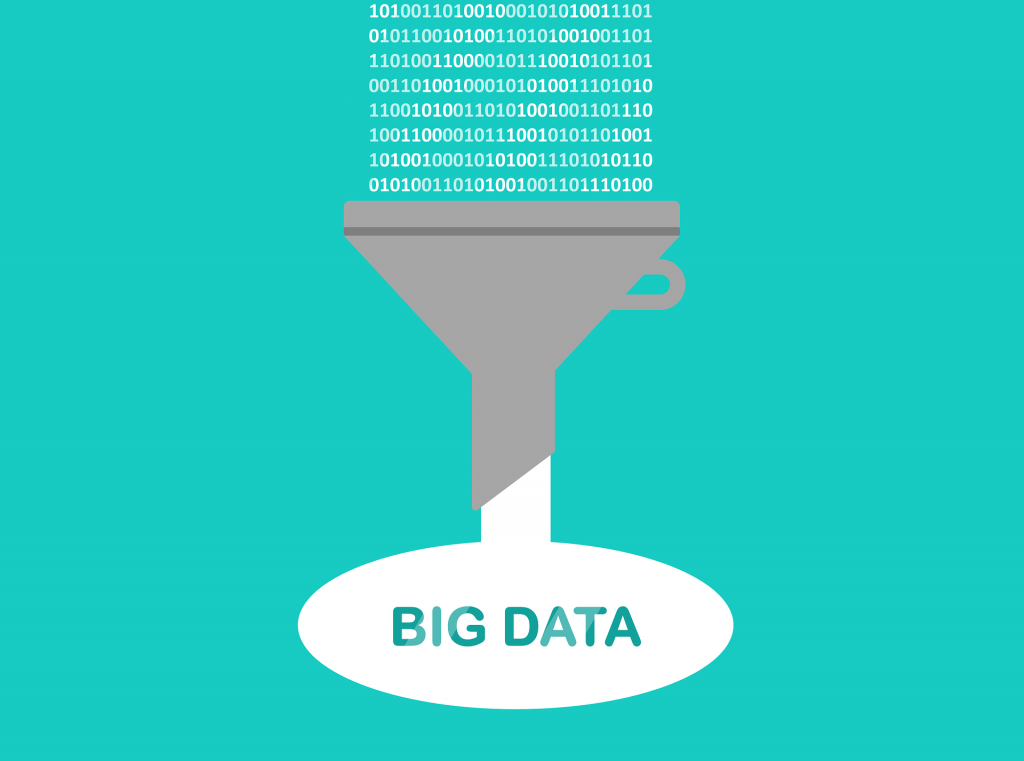 The e-commerce market has exploded over the past 4 years. Amazon alone had 400 million active users in 2016. More users equal more data. Big Data thus has a big role to play in the e-commerce business.
Big Data algorithms help pull out data and predict fashion trends that are just starting out giving the business a competitive advantage. Big Data can also help determine the right price based on analysis of prices as set by competitors.
Big Data analysis can predict demands and with relevant data on choices of user helping you fill out a store that is customized to the user's tastes and current trends.
Recommendation Engine:
Recommendation Engine is essentially a complex arena of algorithms that analyze a consumer's behavior, the google searches, the ads viewed, the people followed on Instagram and Facebook with an end goal to determine the taste and preferences of a user.
The data collected can be useful to provide personalized suggestions and improve the visibility of catalogs. One of the most important things to consider here is to ensure that data collected is anonymized to prevent a breach of privacy.
Cloud Computing: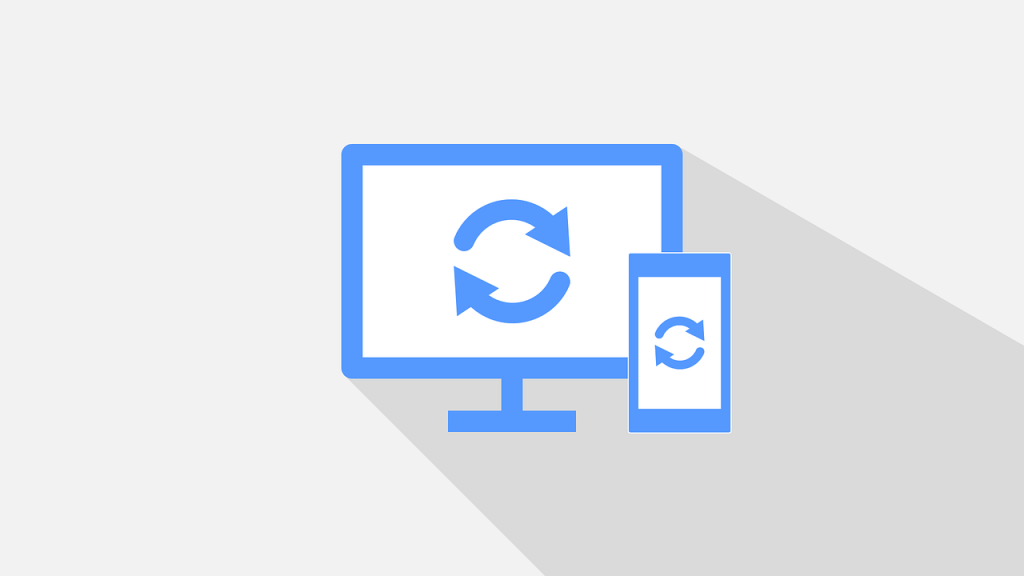 A slow app is a deal breaker. Use of cloud and mobile computing reduces the time taken by the app to respond to queries, improving the performance of the app. Magento is specially designed for e-commerce platforms to give them the scalability and performance enhancement they need especially during peak seasons.
The companies that have adopted Cloud Computing have a gained significant competitive advantage over those that haven't.
Securing the Payment Process
A custom e-commerce app will need to establish frameworks that allow in-app payments, capturing payment information and then processing transactions.
To enable this a payment gateway and a payment processor need to be integrated into the app.
A payment gateway is an interface connecting the customer with the payment system. The payment gateway is a critical part of the system as it is at this level that the security is ensured.
All data filed by the customer, like card details and contact information is encrypted by the payment gateway from where the information goes through to the payment processor. The payment processor does the main transaction by sending the encrypted information to the bank.
Once the transaction is completed the information is conveyed to the app and the product is bought.
A payment processor is the heart of an e-commerce transaction and needs to be stable. Errors should be corrected in the developing phase and tested with great care.
The Future of Marketplace
Voice will change SEO: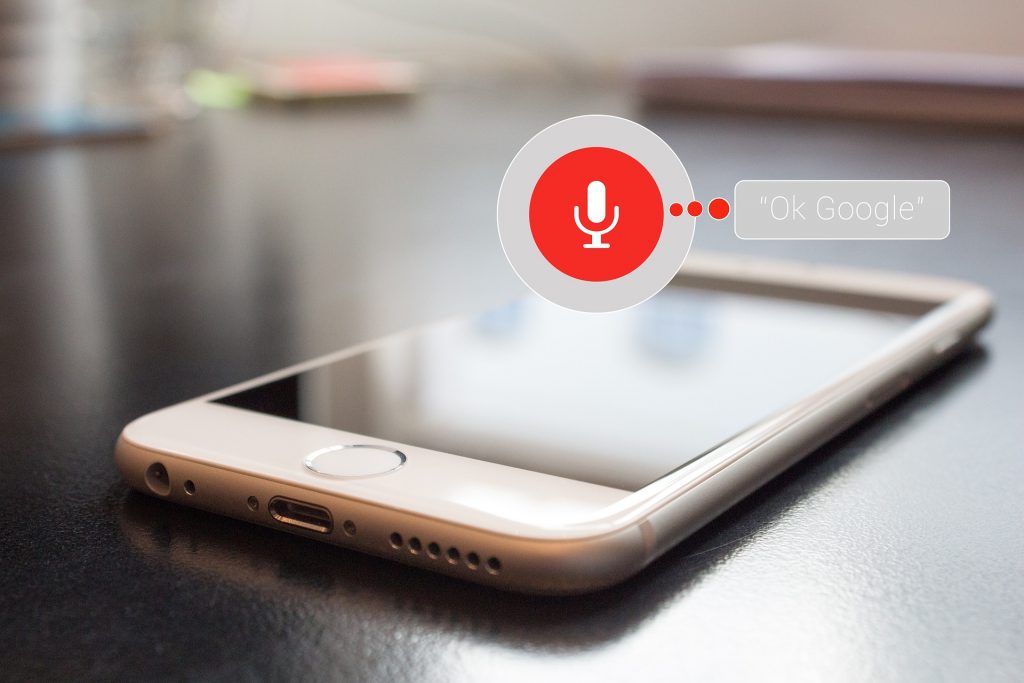 In 2018, trends show that consumers are going to speak to their devices and use conversational AI to get things done.
Developments like Siri and Alexa are now integrated with a lot of third-party applications and "book an uber" is a reinforcement of the changing scenario. Retailers too need to adapt and change the way they communicate.
This does not allow for the interruption-based ad models that were being followed over the past years.
For e-commerce, it implies that the product information becomes compatible and synchronized with voice optimization. Walmart, for instance, uses Google Express E-commerce Platform to enable ordering by voice.
Several companies like Target, Bed Bath and Beyond, Costco and Kohl's are already working on agreements. Voice-based SEO integration is going to revolutionize the way people shop.
An Image Is Worth a Thousand Words:
For the first time in 2018, consumers will use an image-based search engine. It is predicted that image and voice-based searches will make for over 50% of all searches.
Consumers can then take pictures of the products they wish to buy and find similar ones online.
Retailers integrating image-based search options have a lot to gain as they can also enter new markets with language no longer being a barrier nor the complicity of wrong product names and incorrect search results.
Pinterest has been investing heavily to enable smartphone cameras to be the new search engines. Companies like Target are also set to integrate Pinterest visual search technology.
The Internet-of-things:
Dependency on browsers for traffic generation is already going down and this trend is likely to continue. The browser is no longer the de facto means of accessing products or services online.
The convenience extended by E-commerce apps like fluid checkouts, ease of purchase, customization of suggestions and integration with social media is moving the world towards a browser-less experience.
With an increasing number of internet-connected devices, some being highly ridiculous like smart condoms, toasters, and bathroom fixtures, stating needlessly that not everything can be "smart" but also remind that every newly connected device is another point-of-sale.
It will not be hard to imagine refrigerators and washing machines becoming smart mocking us with ads and offers.
Uber-ization of Delivery:
In 2018, the retailers like Amazon are expected to take their logistics game up a notch with driverless freight technologies being developed and talks of using drones to deliver.
Amazon is undoubtedly the king of logistics in e-commerce, setting unbeatable records like delivering ice-cream within 9 minutes.
Amazon Prime is providing 1-2-day deliveries and Amazon Now is all set to make 1-hour delivery possible. The delivery time game is going to be the bloodiest in the coming year as technologies keep evolving.
ROPO: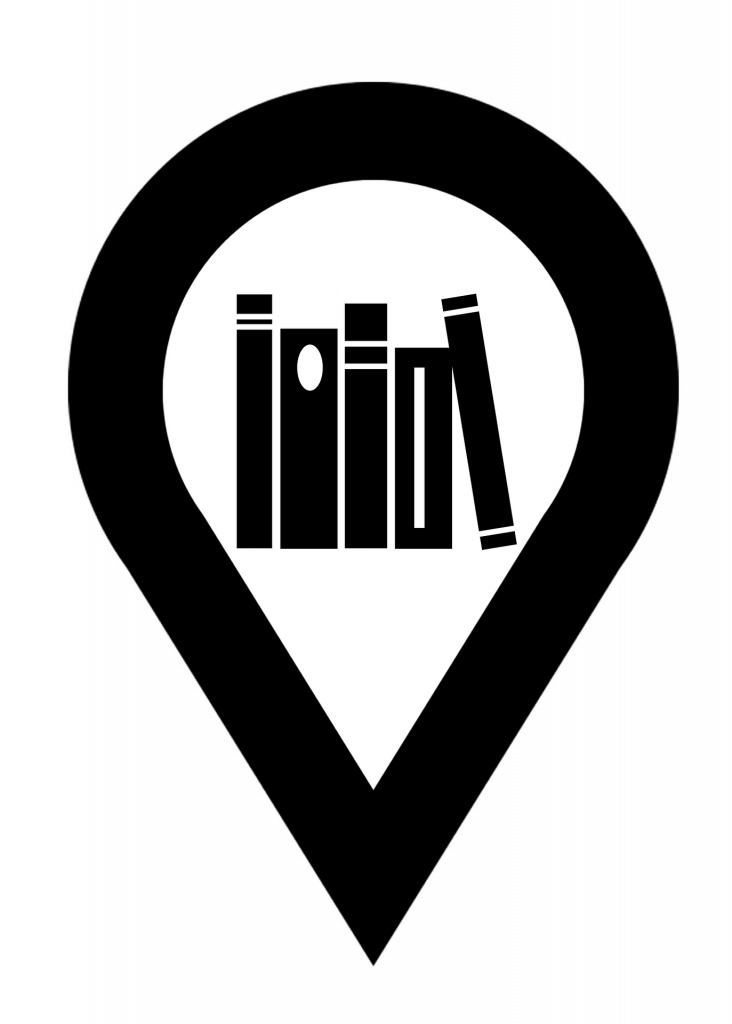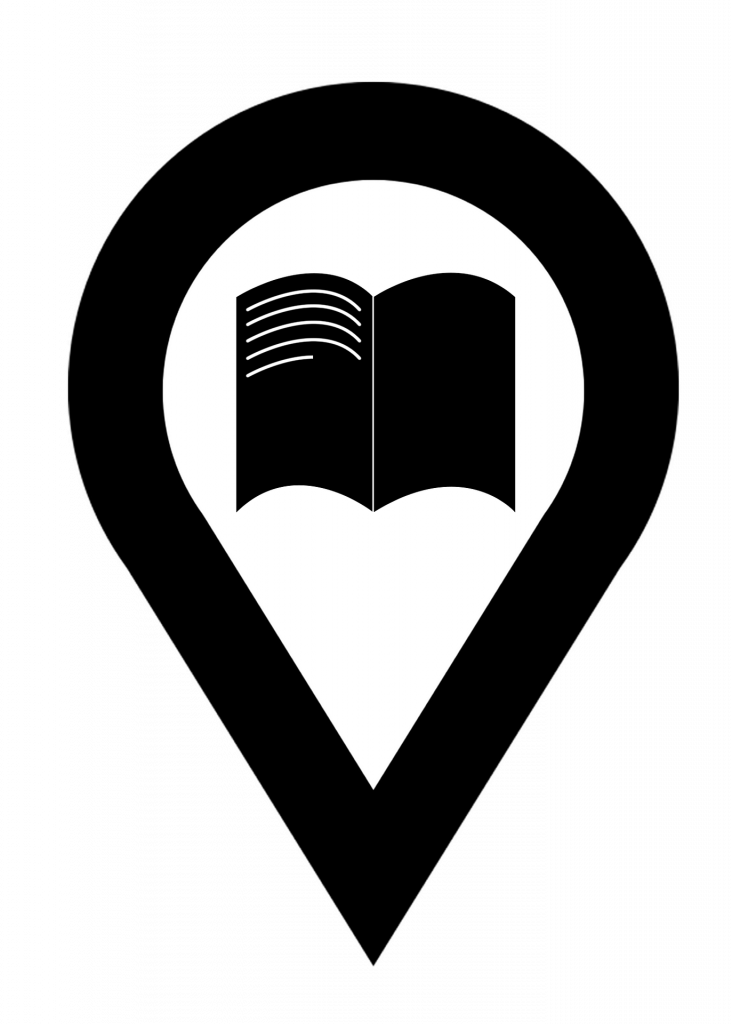 Research Online, Purchase Offline – is a growing trend in e-commerce, especially in India. Consumers like to research products online before purchasing even in-store as it is empowering to know the best prices, in fact, 54% of users read customer reviews before buying a product.
By leveraging technology, retailers can now track offline conversions effectively. Geolocation tracking and keeping track of customer's shopping history and habits through social integration enables retailers to display personalized products and ads.
Matalan is a British clothing company, which after research concluded that for every pound spent on Ads, 46 pounds of Sales revenue was generated. 67% of which was in-store sales. Thus, several previously online stores like Nykaa have opened up their offline stores as well.
Social & Conversational Commerce:
Be where the users are – has been a mantra for survival since the beginning of time. For the past years, it has meant huge social media platforms like Facebook.
Ads on Facebook and Instagram are no doubt effective but messaging apps like messenger and WhatsApp have started to outpace where consumers spend more time.
Online shopping has come to a point where it is not hard to imagine typing on a messaging platform – "I need a blue dress for a dinner party" and getting suggestions with shipping information, payment integration and tracking options without ever leaving the conversation.
Several companies like Walmart and Hyatt are already testing "messenger for business". WhatsApp too has started integrating chatbots for companies, GoIbibo being one of them. Recently, WhatsApp also started including ads on its application, starting in certain parts of Europe.
Finding A Skilled App Developing Team
Now that process of developing an app is clear, the next step is to find a competitive developer. The e-commerce app development process can be the making or breaking point for a retail business and frankly, the development market is huge and choices aren't easy.
While, developers are ready to make an app at throwaway prices, comprising on quality is not a good strategy.
Here are points to keep in mind while considering developers for your E-commerce App:
#1 Skills and Experience
Developing an E-commerce app requires a degree of knowledge and expertise, hiring freelancers and newbies is not advisable.
Find people who have a level of experience, check portfolios and ask questions. Knowing the skills of the developing team is a must. A young team tends to work more dynamically and with passion towards the needs of your business.
Check out our case studies to understand the trends in app development.
#2 Quality over Cost
Low-cost options may save a few bucks in the short term but prove to fatal over time. Comprising on quality over cost is not a good business strategy.
Check the developers' quality assurance procedures, whether apps are tested for compatibility on various devices, screen sizes, and operating systems.
Enquire about their debugging procedures and beta-testing process. Ensure quality.
#3 Portfolio
The portfolio of developers speaks for them. Download apps that have been developed by the company and observe not only the design and performance but also the value the app adds.
Check functionalities on Apple Store and Google Play store. Customer feedbacks also speak a lot about the qualification of the team.
Check what our customers say about us.
#4 Communicate
While offshore developers can provide the same quality at lower cost, it is important to ensure that there are no such obstacles as language and different time zones.
For instance, EB ensures your developing team works the same time zone as you or has at least 4-5 hours of overlapping.
We also have dedicated teams available and working the same shift as you ensure uninterrupted communication.
#5 Long-Term Association
Developing an app is never a one-time project. The app needs regular maintenance, support, re-designing and sometimes re-development.
Thus, it's very important to have a team that stands by you throughout the lifecycle of an application. At EB, the developing team is always there for the client to solve all the problems that may arise in the App. EB invests itself in the success of its client.
#6 Business Acumen
Technological knowledge is of utmost importance to judge the competency of a team when it comes to developing an app for your retail store. However, acquaintance with your business is a key factor that should not be ignored.
A developer that understands how e-commerce companies work and are in line with trends and consumer behavior analysis, is more likely to develop apps that are user-friendly.
Whether you are an already established brand taking your retail business to online commerce or a startup building the next disruptive business, we are there for you.