Finding a dedicated freelance content writer who can cater to your requirements in the best possible way can be a pain in the ass. At EngineerBabu, every day we used to get so many requests where clients asked for freelance content writers who could be entrusted with the task of writing efficiently.
Thus, I have updated the list of Top Freelance Content Writers from India based on people's recommendation. I got more than 70 recommendations and choosing the best of the lot was indeed a tedious task. Furthermore, I have personally checked their portfolio and client testimonials before jotting down my list of Top 10 Freelance Content Writers.
Watch this video to know how you can identify a skilled and professional Content Writer…
I think that this list of Top 10 Freelance Content Writers can help you with content creation, content marketing, and content strategy work. I have covered all kind of freelance content writers who can handle various niches ranging from technology to health and fitness. This is not a promotional or sponsored post, I haven't charge anything from anyone. I am also not an affiliate to any people mentioned here on the list.
Top 10 Freelance Content Writers
---
1. Mukti Masih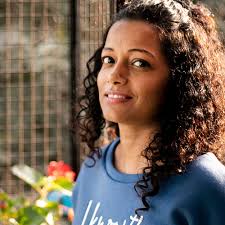 Mukti Masih has been writing content for more than 14 years now, starting her stint with The Times of India. Her three years of experience as a journalist taught her how to balance facts with the right blend of emotions to strike a chord with readers/customers.
She has in her kitty market leaders such as Vinfotech (leading fantasy sports app development company); Akshaya Patra (NGO that's running world's largest mid-day meal scheme); LetsShave (India's Most Promising Brand award winner); InstaCar (Central India's first funded start-up and fastest growing intercity cab startup) and The Crowd Sourcing Week Magazine (Singapore and New York-based magazine on crowd-sourcing economy); Sayaji Group of Hotels among others.
Her strength is original content with the right blend of personal touch and a selling strategy. Since she is an avid traveler, she gets to write engaging startup stories for YourStory and travel stories for various publications.
She has so far written 200+ video scripts, 100+ websites, over 10,000 blog posts, and around 4,000 social media posts. She is also the co-founder of a leading video production house AVM Pictures.
Why Is She One Of The Best?
Mukti is a complete content strategist who treats every piece of writing as her own personal blog. She inevitably brings out a human angle that resonates with the customers in her content. She knows that more than 1/3rd of consumer decisions are based on emotions, not facts.
Her stories, articles, and blogs are credible because they are well-researched, aptly source-credited and full of interesting analogies. She would invariably bring in a Batman movie reference in a startup story or a Breaking Bad reference in a big data article. This makes her content most relatable to her readers.
Client Recommendation
Those who know Mukti well would agree that she is a friend, philosopher, and guide, in a true sense. What I appreciate most about her work is her ability to cut through the predictable politics of a project, keep the team involved and deliver the expected results and more.
-Pushpendra Agrawal – [Founder & CEO- MSG91]
Mukti did a number of writing assignments during my DNA days and she was a delight to work. She was sincere and honest and met all her deadlines. Mukti also co-ordinated well with my team of sales guys and designers to produce rich content. She is a very dependable person and a great writer. What I found the most exciting about Mukti is her zeal to add values in areas where she did not expertise.
-Supriyo Das Gupta [State Marketing Head MPCG Dainik Bhaskar Group]
Portfolio Link
Prices
These prices are subject to the volume and type of work. Tentatively, Rs 2-4 per word; Rs 400 per hour; Rs 5k to 30 k per website.
How Can Clients Contact Her?
For text content projects – [email protected]
For video content projects – http://www.avmpictures.com/

Follow Mukti Masih on LinkedIn
---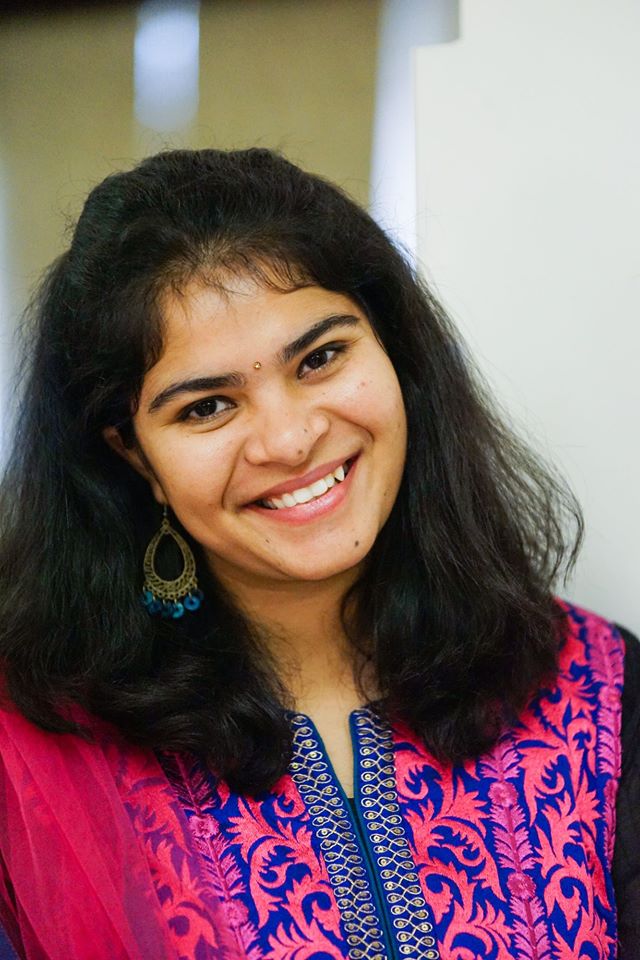 Priyanka cannot be missed out while talking about freelance content writers. She is one of the best known content marketers from India. A contributor at Forbes, Tech in Asia, SEMrush, e27, and Business.com. Her PR firm iScribblers works with innovative technologies and disruptive entrepreneurs to get their stories featured on top media outlets.
They even help founders get established as thought leaders in their industry. As a growth hacker, she helps brands achieve visibility and gain traction on the internet via content marketing – amplifying their content creation, distribution and curation, strategic digital marketing and social media marketing. Her team has helped brands scale up their user base, grab the attention of investors and hire the best talent using content marketing.
Portfolio:
Client Recommendations –
Dear Priyanka, I have gone through your post titled- "Four Smart Ways to Make Your Content More Readable". Each word and line are perfectly self explanatory and inspirative too. Your strategy with digital reader in this fast moving society is READ, UNDERSTAND, EXPRESS, EXPLAIN, REPRESENT, AND CONVEYANCE with the help of liquid language. It is great! Good luck, keep it up, wish u success.
-Bharat V. Kothari [MANAGER at GVK]
---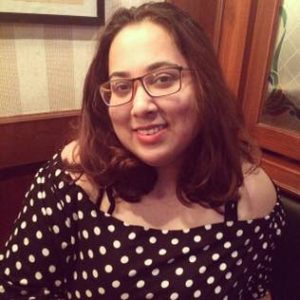 She studied Economics till Masters, but changed line and after studying Mass communication, and moved to journalism. After her stint with DNA, she became a full-time freelancer in 2010. A year later, she set up Cover To Cover Writing Service. She has worked with publishing houses, travel & hotel brands, individual authors, government agencies, start-ups, and brands.
A multi-tasker, she freelances as a content creator-cum-curator for travel and lifestyle brands, a manuscript editor and a travel writer, apart from being a blogger. Also, she has been recognized and awarded for her digital contribution to United Nations Volunteer projects. And she is currently working on the backend of her own start-up which will bring travel, stories, and children closer together. Her media presence has been compiled here.
Portfolio Link:
Why is She one of the Best?
Samarpita has been writing for a living for a decade now and having been trained as a sub-editor. She is aware of nuances, expectations, and requirements from a writer. Certainly, content is what she does and understands very well. She does not juggle careers and all the time, attention and creativity are completely invested only in content creation and strategizing.
Client's Recommendation :
The best thing to happen to me was meeting Samarpita. She has been the most patient editor and friend both. Keep up the great work!
– Aakanksha Sadekar, Storified.me.
More reviews can be seen at https://www.facebook.com/pg/wordsbysam/reviews/?ref=page_internal
Prices:
Rs 8/word onwards. Regarding editing, please refer to http://samarpita.in/service-offered/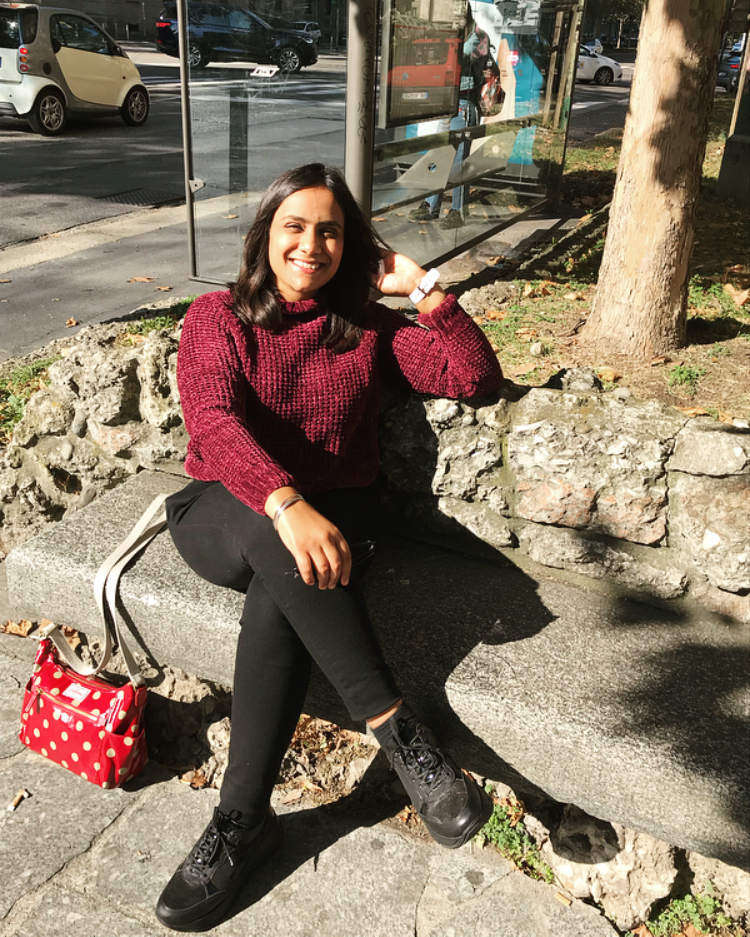 Bhawna is a student of MA Writing at the Royal College of Art London. She is an engineer, graduated in 2016 from National Institute of Technology Jalandhar. Most importantly, Bhawna has been doing freelance writing from the past seven years, working efficiently with companies like Mettl, Auxesis Group, NRI Startup India, Indian Startup Tour, Startupp, Thrillophilia, and Wittyfeed. She recently finished her work with the London Design Festival and NOIT Journal. Bhawna was inspired by her friend Ashish Ganguly who was a freelance content writer on WorknHire and started with the lowest price of INR 50 per article of 500 words.
In the final year of her graduation, she thought of outsourcing the work and started hiring freelance writers, giving preference to housewives and students. Last year before moving to London, she was managing 25 writers and 10 editors. Right now, she works independently and focussing more on designs and technology. With the technical background, she is adept at working on the structure and form of an article. Her idea of creatively putting research work in the content with academic and critical writing has been admired by many clients.
Portfolio link:
Client's recommendation:
Bhawna is very friendly, cheerful and have good communication skills. She is a great web and marketing content writer. It was a pleasure working with her for last two months. Also, she has actively provided insights, timely reporting and posses good knowledge of varied domains. I'd highly recommend her with any project that requires the very best in content marketing.
-Sumant Pujari [Business System Analyst at AccelerateSD]
Prices:
The prices usually depend on the work. But, she normally quotes INR 6 per word (minimum).
How can clients contact her?
---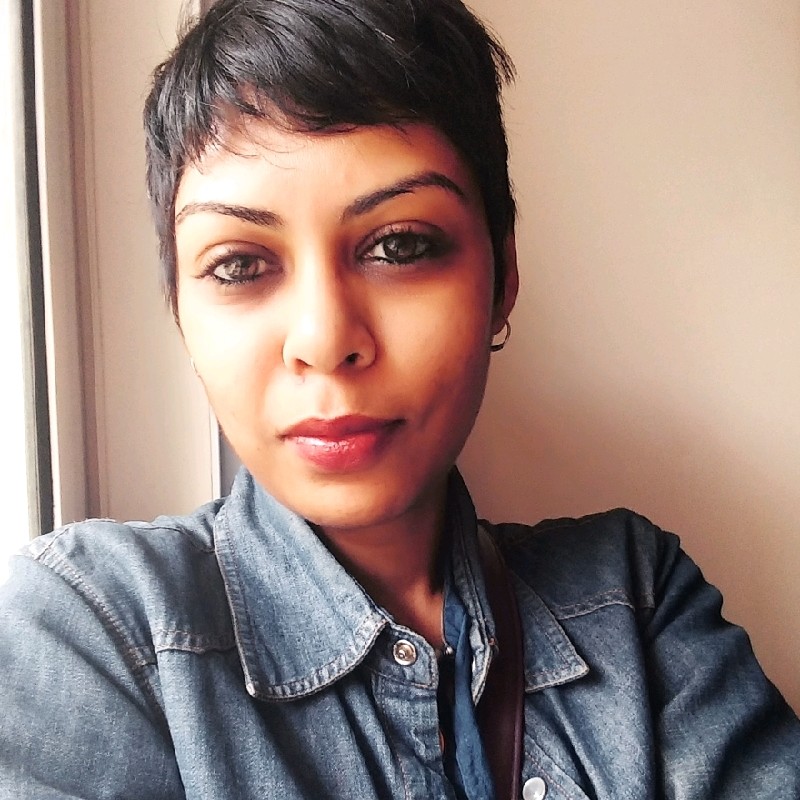 Arti Agarwal is a Content marketing professional & writer. She is an alumnus of IIT Roorkee and has worked as an independent professional in the fields of writing, photography, design & Content marketing for the last 7 yrs. She was recently awarded the "Most Influential Content Marketing Professional" award by the World Marketing Congress.
Why She is one of the Best –
Arti Agarwal is not only well versed in the English language but knows how to study & explain any subject in depth. In addition, she works as a content marketer, which means she knows how to write any content piece with the goals and target audience in mind.
Client's recommendation
Upon first meeting Arti I was impressed with her strong creative energy and clear insight into the design industry. She proved to be an impressive lecturer at Raffles whom the students and staff highly respect. What I like most about Arti is her discipline and strength in creative teaching and the authority that comes from understanding the creative process. She's a very experienced creative professional and appropriately dynamic in her interaction with people. Hence, I'm very confident Arti will have an extremely successful creative career and it was a pleasure working with her in India
Previous work
Prices
The rates vary based on the topic and length of writing. Although, an indicative figure would be 50$ for 500 words.
How can clients contact her?
Reach her on [email protected] for any queries.
---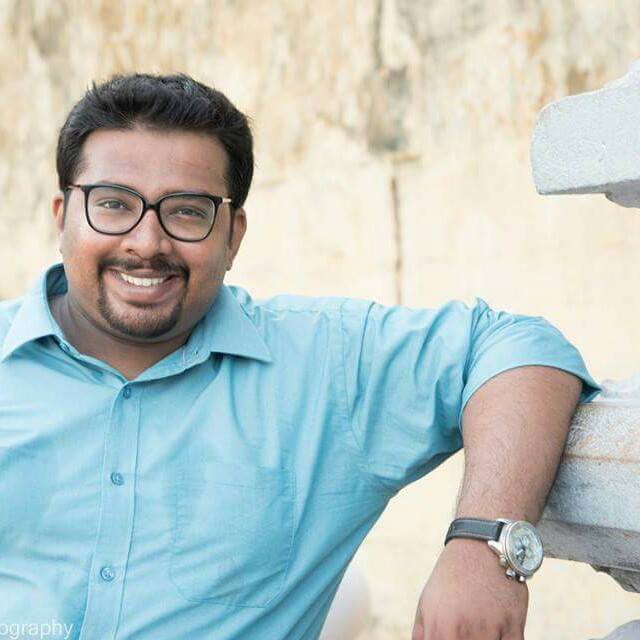 Mathew started with a blog in 2011 on Blogspot pivoting it later to WordPress, where he rambled about things that mattered to him. Certainly, the best thing about him as a writer was: he wouldn't mind sharing his writing with random strangers and ask them for feedback. The feedback was good and he got a few writing offers that way.
To create a portfolio, he started writing for free at Inc42.com, and wrote a few articles for Trak.in as well. By this time, he was charging a rupee per word for his clients. Moreover, Mathew connected with an Editor of Indian Express and after 6 months of asking if he could contribute to them, they gave him a 'Yes'.
Also, Mathew had a column called Kickstart and Techtracker where he used to feature startups and technology respectively. Consequently, he started writing for Yourstory.com, The Hindu Business Line (On Campus) and recently signed a contract with Entrepreneur India as well.
Previous Articles
Charges today:
Mathew charges 3-5 rupees/word for Indian clients. Although, he charges 15 cents/word for US clients.
Client Testimonial-
It was easy to work with Mathew. He has good knowledge of the industry and it was easy for us to convey our ideas to him. His writing skills and style were effective for our audience and the work was completed on time. Therefore, I would recommend Mathew to anyone looking to outsource their content work.
-Aslam Abbas [Co-founder, Collect.chat]
What else is he working on?
Firstly, creating a website where he interviews Internet Entrepreneurs. It is to convince people that they can earn from the Internet too.
Secondly, helping startups with Content Marketing.
Lastly, working on a fitness blog where he writes the stories of people who have achieved their fitness goals.
Also, Mathew has interviewed and featured over 200+ entrepreneurs over the course of his writing career and this is something that he loves about his 'job'.
---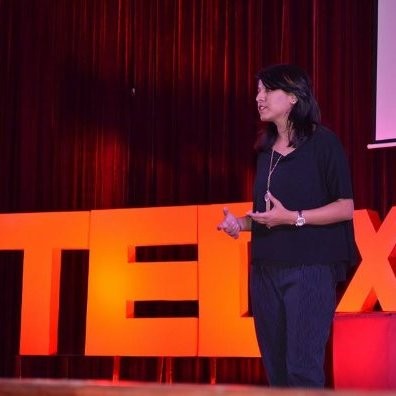 TEDx Speaker, Author, and Freelance Content Writer, Anuradha helps companies around the world acquire more customers by providing tangible and impressive online results. Along with that, she has been featured in Yourstory, India Today, Topyaps. Nature of engagements: Web content, Articles, Blogs, Press Release, Social Media Promotions, and SEO.
Apart from this, Anuradha has an experience of working with more than 35 brands including Apollo hospital, Fabindia, Amity University, Max hospital, Narayana Health, Portea etc.
Portfolio link-
Price
2 Rs per word Onwards
Clients can reach out at
[email protected]

BooksTEDx talk
Quora
---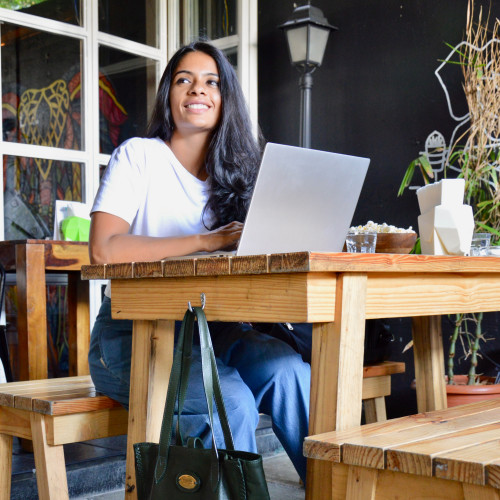 It has been 4 years since Protima has been freelancing as a writer. Also, with around 6 years of experience in marketing, branding and communication solutions, project management and people management are her strong points. After having tried her hand at event management and advertising with a publishing house in Mumbai, she opted for the agency life in Pune as a client partner.
Over 2 years she had worked with digital campaigns, right from planning to execution and analysis. Also, she has worked on specialised social media campaigns for many leading hospitality and lifestyle brands in Pune. Further, she is a published author on publications like Tribune,  India Today, Millionaire Asia, DLF Emporio, Just Urbane, Little Black Book Mumbai and Pune, Social Samosa, Punekar.In, Indibeat, Whatfix to name a few.
Client Recommendation
Portfolio
Others
Price
Rs. 7 per word (avg)
---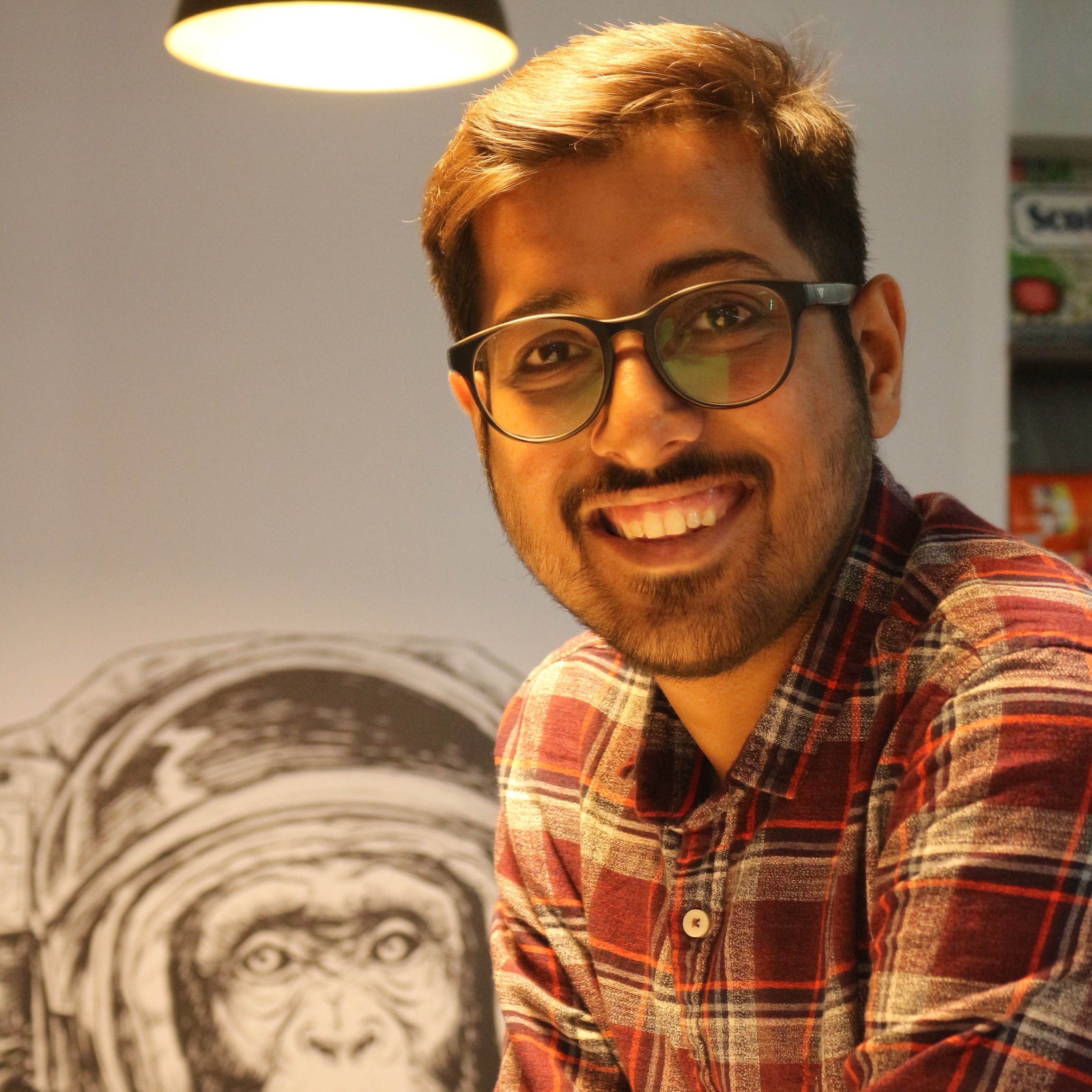 He is a founder of WittyPen; which is a content marketplace where we have curated writers across experience levels and industry domains. Firstly, they help businesses to create content at scale through our platform, which helps them order, track, collaborate and receive content. Secondly, their customers don't need to spend time in selecting micromanaging writers for their projects all of it is taken care by them, ensuring quality content.
Also, they have a team of Editors who check every single content for grammatical and plagiarism issues. From a single dashboard, customers can track all the content to be created in a month and they can invite their team to validate and use the content. They have 200+ writers, 10+ editors and worked with 100+ businesses till date including Coverfox, Explara, Acko, Boltt, Numberz and many more.
Why is Anshul one of the Best?
Anshul assures quality content and consistency to scare creation as they grow. For instance, for writers he pays well and helps them understand and complete content as per the expectations of the customer and there is assured payment for all the work done and accepted. The rejection rate is less than 2.5% .
Portfolio:
Client Testimonial:
Anshul is a super dynamic entrepreneur. At 23 he has already experienced starting 3 successful enterprises. His enthusiasm, focus and skills separate him from the lot. Certainly, he is extremely passionate about his field and is meticulous in his approach. Also, he won't rest unless he finds the solution to his pending tasks. And no matter how much pressure he is under it won't ever reflect on him. He is calm and composed during all situations which is one of his biggest professional strengths. It has been a great experience learning from and working with Anshul.
– Rohit Lalwani (Mentor, 2016)
Pricing:
---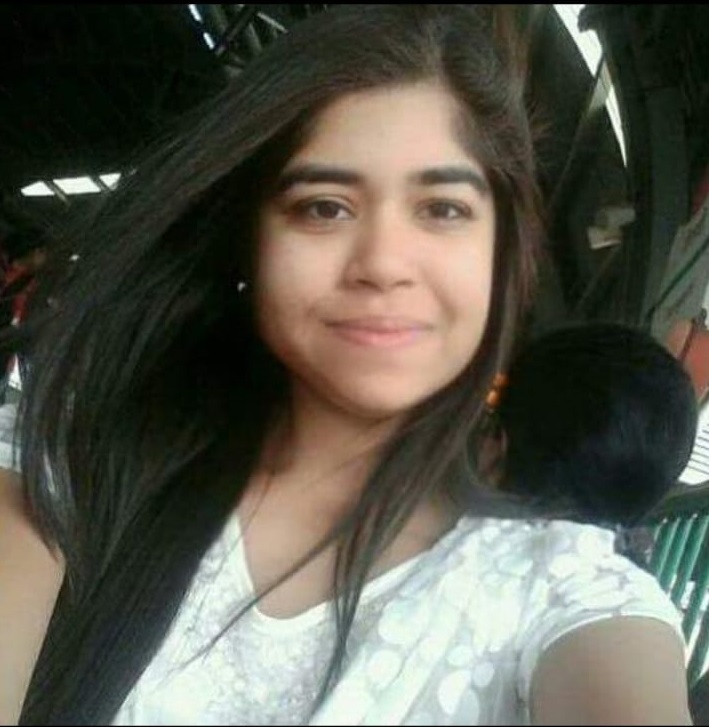 Vagisha has an experience of about 4 years in Freelance Writing. Certainly, her passion for writing is the main driving force which has helped her to explore herself in various niches. So, what makes her stand out in the crowd among thousands of freelance writers is her commitment and dedication towards her writing.
Vagisha has completed her MA in English from DU in the year 2017. She has been working with Accenture as a Content Analyst since then. Furthermore, she has completed over 200 Projects with Contentmart, which is one of the biggest freelancing platforms for Indian Writers. Apart from that, she is also associated with some promising platforms like Kalaage which encourage budding young writers to express themselves.
Why Is She One Of The Best?
Vagisha has worked with websites like Writm, Campusghanta, etc. She also got published in Times of India and Magazines like Bonobology which have helped her to realise her inner potential in a better way. Likewise, writing liberates her in ways nothing else can. Thus, she is still learning with each passing day. Hence, she won't disappoint you!
Portfolio Links:
Client Testimonial:
I got to connect with Vagisha on LinkedIn during my search for content writer. I had assigned a sample article which she did fantastically well within the stipulated deadline. Firstly, she is very sharp in understanding the nuances of e-mobility industry. Therefore, I personally recommend her if you are looking for great content. Secondly, I appreciate her work a lot and the way she redefines the entire meaning of the content and makes it more pleasant and attractive to the audience. Hence, I wish her all the best. Keep on doing the good work. Looking forward to associating with you on more such projects.
-Ashish K (CEO, ChargeMyGaadi)
Prices:
The prices for her work depend on the requirements of the clients and the niches that she writes about. But, it could vary between 70ppw to Rs 3 which is negotiable.
How Can Clients Contact Her?
---
Here, we are listing another honorable mention for you to follow.
Firstly, with 6+ years of experience, Bhavik has been freelancing since he was in college (2010-14). He has also guest posted on Entrepreneur, Huffington post, Techinasia, e27, Elite Daily and Life Hack. He plans to be on Forbes Inc and Fast company someday.
Bhavik helps local businesses across India to gain traction. There has been almost double the leads because of the email marketing, website content and landing page designs. He has also got 3 books published under his name. One was the bestseller on Amazon in 2015- 'The Weak Point Dealer'. The other 2 books are: 'Will You Walk A Mile' and 'The C to T of Content Marketing'.
Why is Bhavik one of the Best?
Bhavik has a Google verified knowledge graph. Above all, you can just type Bhavik Sarkhedi in Google and view the 100+ reviews on Google on his business g.page/sarkhedibhavik. In addition, he also owns a firm Write Right – An independent content marketing agency, targeting small to medium Business and enterprises. From taglines to case study, his firm Write Right provides 360 degree Services and solutions to businesses.
Portfolio:
Client Testimonial:
Bhavik Sarkhedi is one of the most talented content writers I have had in my company. Striving and thriving to accomplish the given task, he is ingenious in what he does with the words.
– Pratik Kanada (CEO & Founder at 360 Degree TechnoSoft)
Pricing:
3.5 INR per word, But, he mostly prefers fixed price projects.
Contact Information:
---
Hence, in a nutshell, all we can say is that writing is an innate talent which only a few people possess. Although, the art of being able to express oneself can only be nourished with time. Further, these Top 10 Freelance Content Writers of India realized their potential at an early age and are trying to achieve their goals to date.
Selecting names for Top 10 Freelance Content Writers of India was indeed a challenge as we want to guide our clients in the right direction. We are sure you won't be disappointed if you repose your trust on these budding writers.
To sum up, if you want to hire any of the above mentioned content writers,  or any other any queries,
And, if you know someone who fits better in the list, drop a comment, or an email at [email protected]. I will update the list! 🙂