What is Freelancing? What are the best freelance websites that can bring you more work?
Read on to get all your questions answered.
"Freedom" is a word which contains lots of different meaning for lots of people but in a digital world, it is a synonym to Freelance.

Freelancing/Freelance means to do your work on your time and a freelancer is a person who works as a writer, designer, performer or the like selling work or services by the hour, day, job etc.
If you want to be king of your kingdom then freelancing is the job for you. If you don't want to be captured in the same monotonous routine then freelancing is perfect for you and if don't like to be a slave of 9 to 5 criteria then certainly freelancing is your kind of job.
And the big question is that if you are an Engineer then it is definitely your field cos everybody knows that engineer think that they are a lion and don't want to cage. So it gives you total independence and flexibility to be your own king.
Now if you looking for freelancing site or a person or who can do that kind of work for you then the issue arises where to find them and if there is a prospect to work as a freelancer then where to approach such platform to showcase your talent.
It is such a booming field that not only you can earn high income for your livelihood but also on your own term. Isn't it great to be your own boss!!
Being a professional freelancer is ain't child's play. It requires lots of determination, hard-work, and single-mindedness.
You can't awake one day and become INDIANA JONES and dig it out. Similarly, your works need the best platform for showcasing it.
So to gain more credibility in your work you have to test yourself and increase your reach. And for that matter -here I present you
10 best websites to find Freelancing Work
UPWORK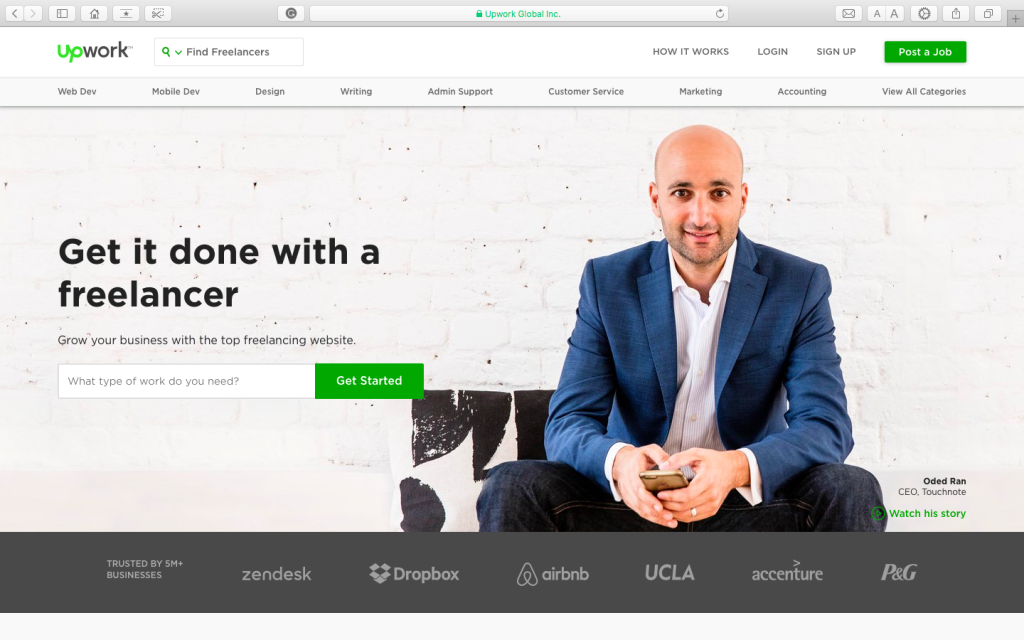 Formerly known as Elance-oDesk is a global platform for the freelancer. With 12 million registered freelancers and 5 million registered clients provides almost everything to its user and makes it a world's largest freelancer website.
Upwork handle all kind of projects whether it is short term or long term, hourly based or per-project based, expert-level or entry-level etc.. Wherever you are in your career, Upwork got something for you in their pockets. So if you enhance your career I suggest you go for Upwork.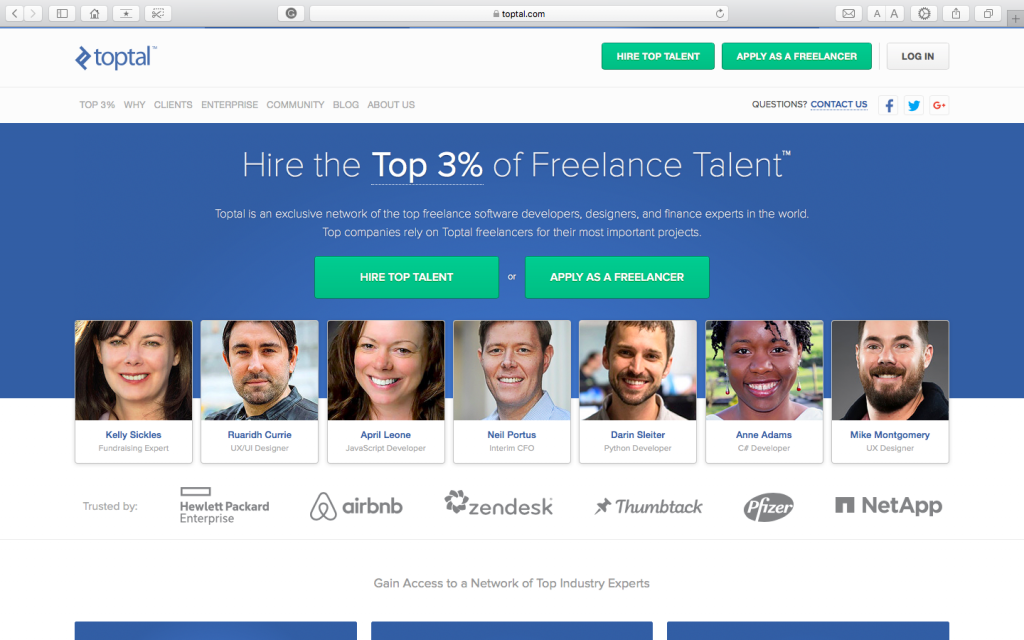 Founded by two students from Princeton University, Toptal has a totally different business plan for conducting their business with over 2000 clientele.
Toptal is only for experienced and skilled freelancer website. If you once get screened by Toptal then you have greater access to larger Sharks in the sea as your client (like Airbnb, JPMorgan Chase, IDEO, Axel Springer SE, Pfizer, and Rand McNally).
SUPER COOL ISN'T ISN'T!!!! It was rank no. #1 fastest growing talent marketplace in North America in 2015.
Toptal has no particular offices because their team works remotely throughout the world.
CRAIGSLIST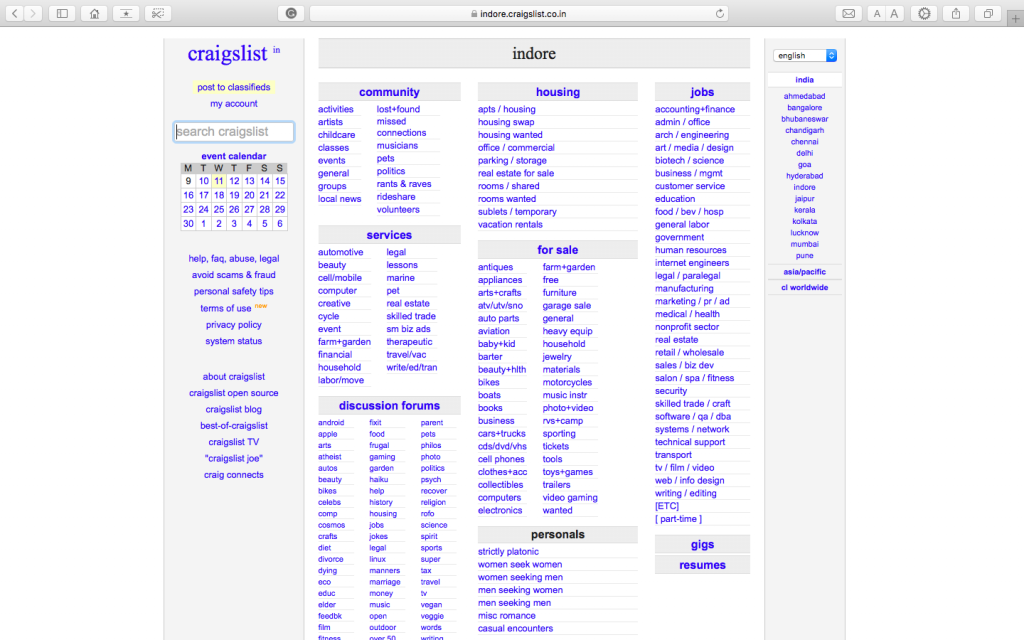 Though open as a classified advertisement freelance website for housing, personals, for sale, items wanted, services, community, gigs, résumés, and discussion forums, it actually is a very good platform for a freelance job.
Which was started as a help for the local to feel less isolated in the community now became the successful business to provide jobs for a freelancer?
Who would have thought that the company started with a small group of people locally in San Francisco now covers 70 countries?
It is a very good platform for local offerings as well as for other countries. It serves more than 20 billion view pages views per month, putting it in 72nd place overall among web sites worldwide and 11th place overall among freelance website in the United States.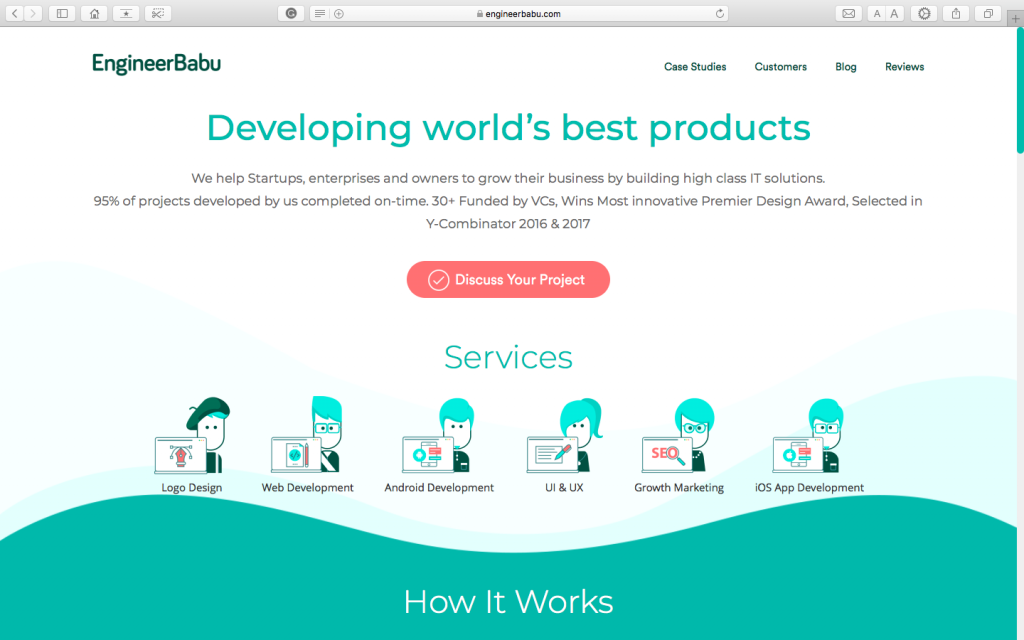 Walt Disney once said "If you can dream it, you can do it" and success comes to them who are persevering in their work. It is very true for this start-up company based in Indore and for their founders.
It is a fastest growing IT company, providing a great opportunity to freelancers. They are the dedicated group of people who believe in growth in all dimension. They provide internship programmes to mentor the young generation and subscription-based platforms for the client.
EngineerBabu is a community as well as a marketplace where developers whether web or mobile and clients come together to fulfill their dreams.
It is tag as the most start-up friendly IT-company. Isn't it good to get everything under the same roof just like some multi-specialty mall?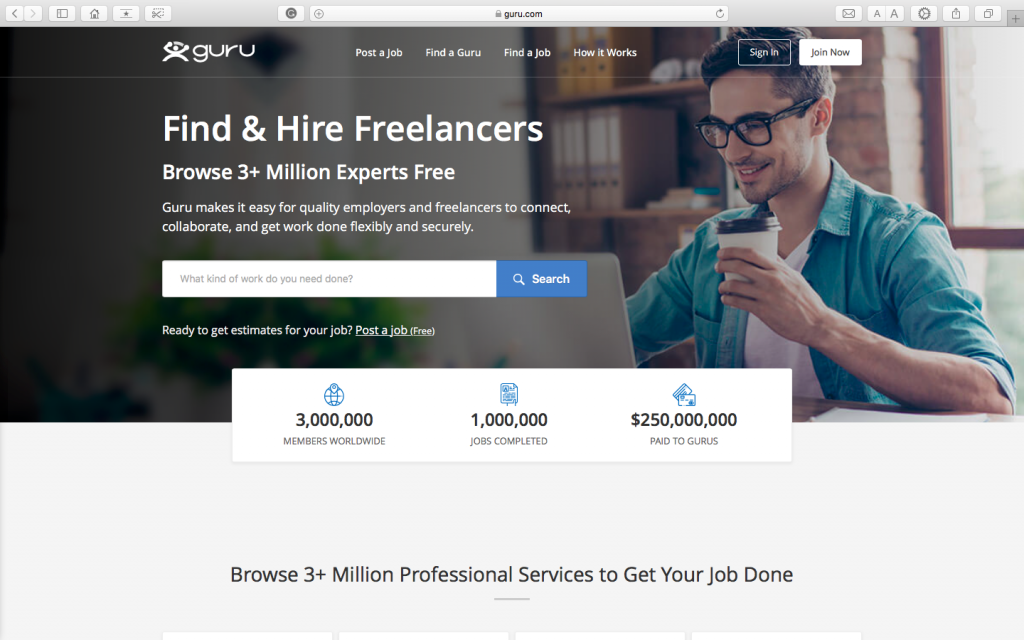 It is the marketplace for freelancers where they can showcase their past work experiences and daily job-matching features.
It provides companies to hire a freelancer on commissioned basis work. A company started by two brothers in Pittsburgh, Pennsylvania as eMoonlighter.com soon became a well-known company in other parts of America.
It serves as a clearinghouse for high skill freelancers to work on short-term contracts and plus point to the fact is they can directly negotiate with their prospective employers.
Guru has a very accessible workroom. Who doesn't like to work in this kind of workplace?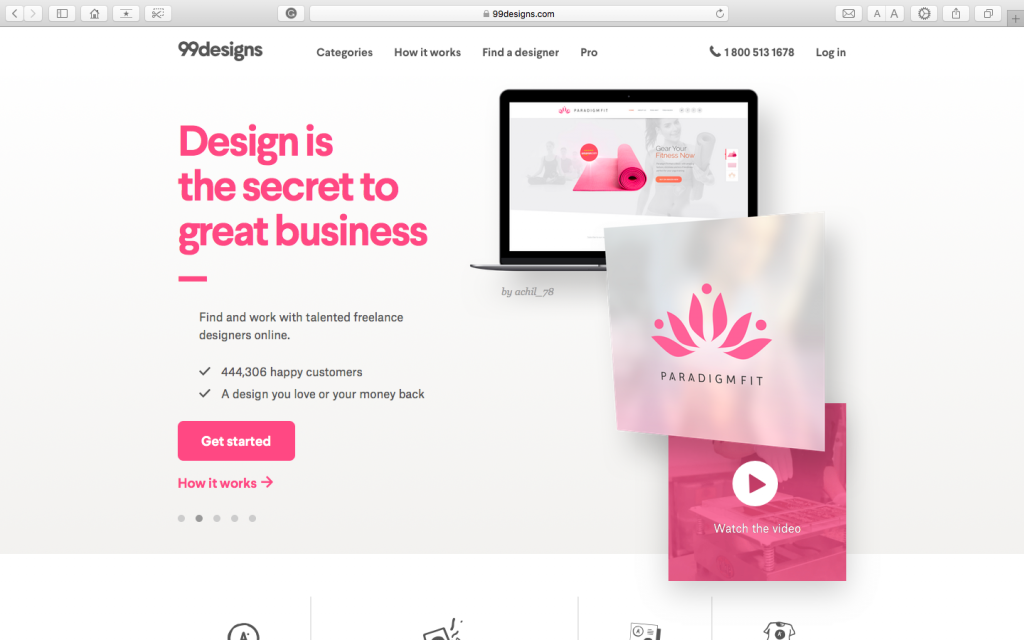 It is an online marketplace for freelancing graphic designer, which was started in Melbourne, Australia. Soon it branched out in several cities in Europe and America.
In 99designs, designers compete with each other and get their feedback from the client. The best freelancer gets hired by clients.
With this kind of platform, several freelancers have the opportunity to showcase their talent worldwide.
99designs awarded with Webby People's Voice award for Best freelance Website Service and Application in the year 2010.
So designers, if you looking for a right platform to show your talent, then 99designs is for you!!!!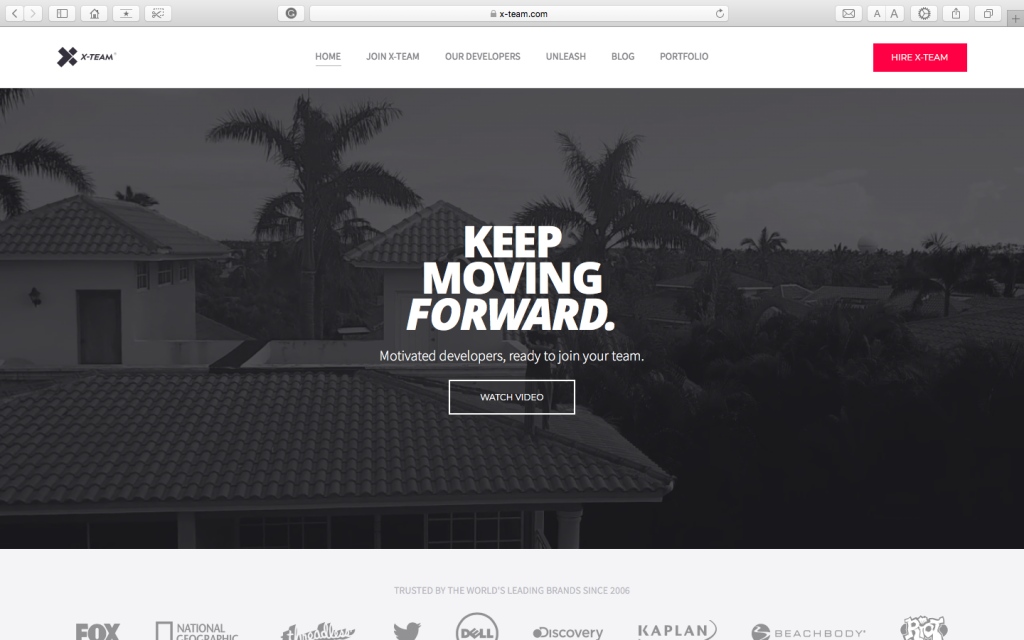 It is a reliable and trusted company by world's leading brand which provides high-skilled and quality freelance developers on a full-time basis.
One of the plus points of their business plan is, they billed their client on monthly basis. Isn't it great!!
No chaos. By recruiting freelancers themselves they not only save the time and money of the clients but also cover the employment cost completely. It makes them flexible.
Developers are screened and examined on the superiority of their performances.
The high agility of X-Team is due to their single-minded concentration on one project at given period of time so if any problem arises they can tackle them carefully and completely. Just like Arjun with a bow and an arrow.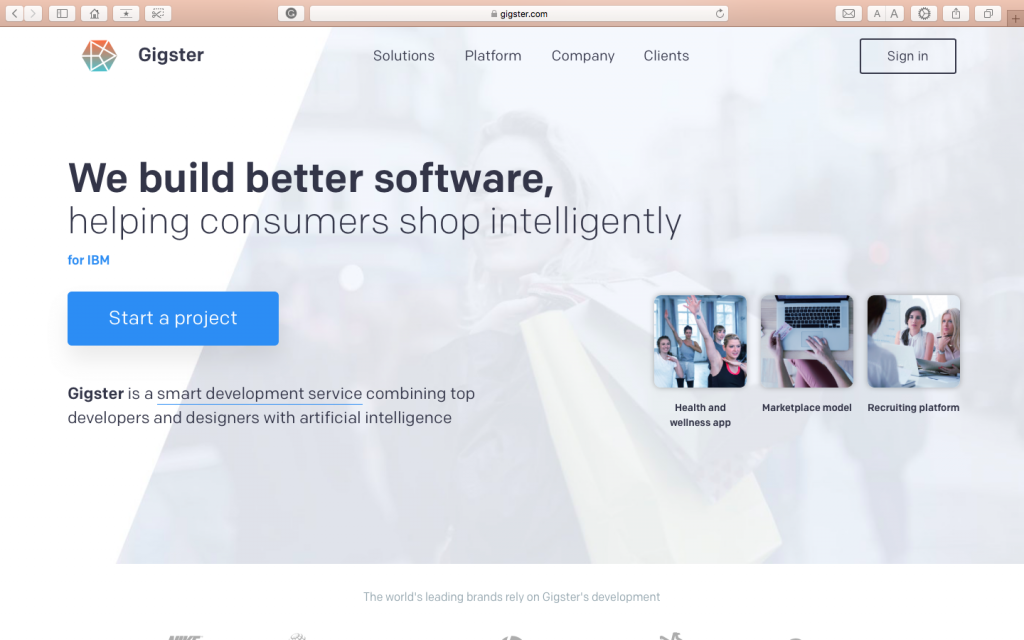 One plus one not always equal to two.
Sometimes it's equal to eleven and with an engineer and a developer on board, it's always the case. It goes well with Gigster.
Started by two young developers, it soon becomes famous for its approach. Its USP is that the freelancers are heavily screened.
Then the screened freelancers and highly skilled developers, combine to work on projects for non-tech clients.
Gigster only accepts 1% of applicants who apply for them.
Their clientele includes IBM and MasterCard. They provide services combine with top developers and AI.
You can better understand them with the following example:
Get some amazing app idea and get in touch with the Gigster people to get a quote.
There, a representative will give you a call. Within 10 minutes, you will get a quote in terms of estimated time and estimated development cost.
If you agree, a project manager will be assigned to you, along with the number of developers to work on your project. After that, the project manager would consult you on how your thing can be developed in a more user-friendly manner.
You don't need to manage the developers as your code is maintained by Gigster even when they are done with your project.
They just take a fair amount of money and keep on upgrading the codes to make your app time proof. Cool, isn't it????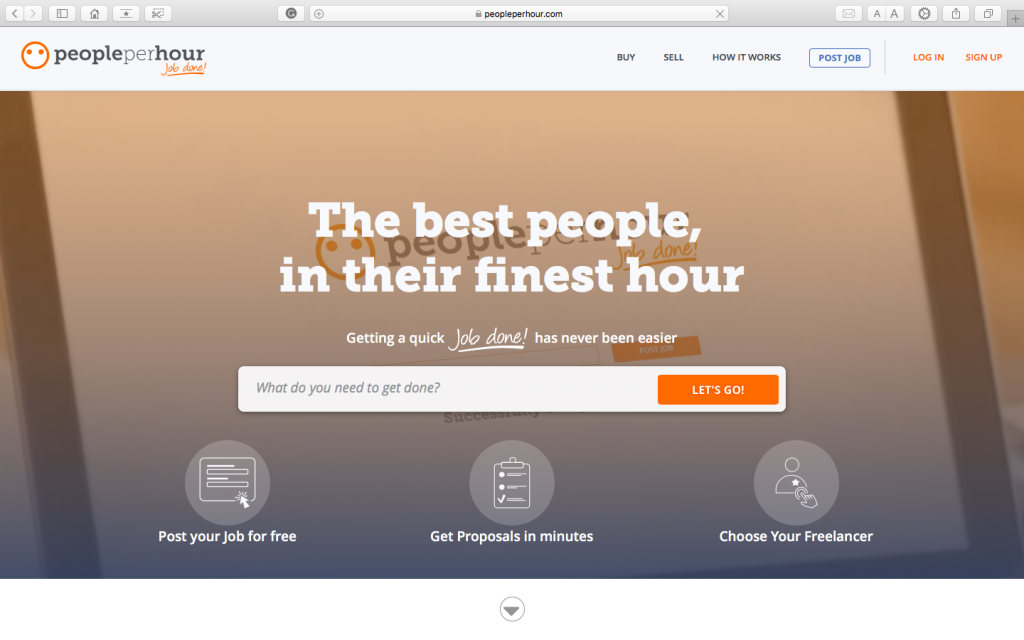 This UK-based company function as an online platform for thousands of skilled freelancer from several fields.
They focused on freelancing web-based projects.
If you are a Start-ups or SMEs then this company is your cup of tea because hiring a freelancer to handle the project gives you more flexibility than in-house hiring or hiring via agencies.
PeoplePerHour maintains a "talent cloud" in which thousands of freelancers with different skill sets work together.
The company promotes the benefits of freelancing and aware people about the importance of self-employment by providing several freelancing jobs in the market.
They help the retirees to get employment to boost the economy of the country.
It was named as one of the "Europe's 100 Hottest Start-ups 2012" by the Science and Technology magazine, Wired UK.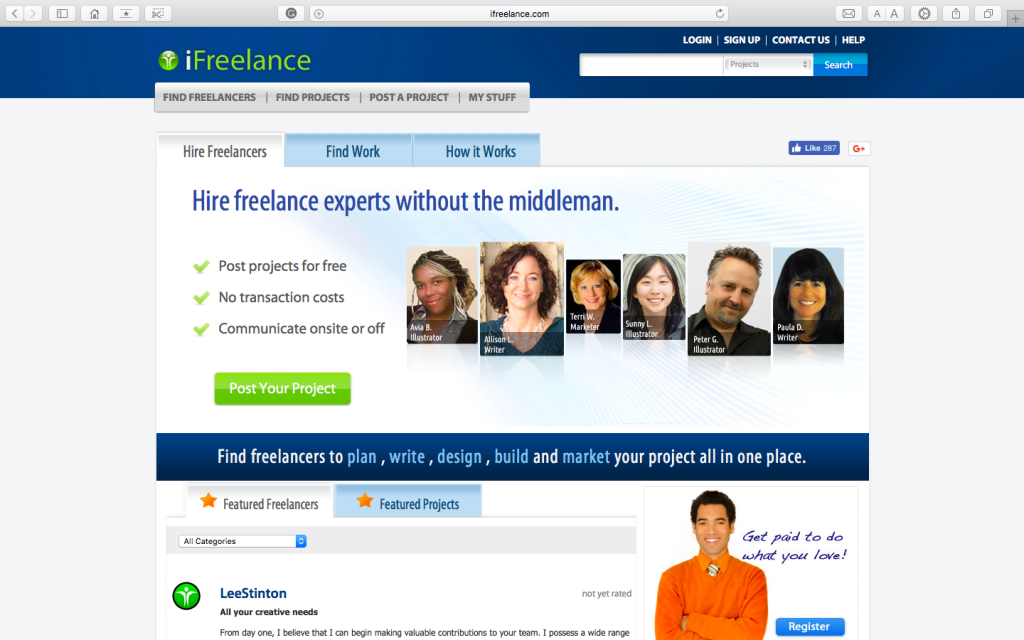 It works usually the same way the other sites work i.e by hiring freelancers of various fields but twists in the tail are that it includes freelance marketers also. Yup freelance marketers are also the game player here.
They have a unique system of working. They work on "bidding" process. Once the project was posted on the site, then freelancer bid for the project by naming the price which they feel they are comfortable to do it.
To convince their future employers they can also post the best work to read a.k.a COVER LETTER or different types of work as their portfolios.
But this bidding of freelancers are charged and once the employers and freelancers get matched just like the match made in heaven then, the freelancers can keep 100% of their earnings.
So these are the Top TEN freelance website from my point of view and my side. Being a freelancer has its pros and cons like any other jobs have but it certainly has more perks than drawbacks.
Freelancers are the master of their universe. They can choose their work according to their choices and needs. You don't have to answer anybody and work according to your mood.
You don't have to manage employees and bare their costs. You don't have to maintain an office as you can work from your bedroom, during bus drive, while sitting in café sipping your mocha and enjoying sunset etc.
You just have to be patient and determined in your work and you have to be innovative in your work process and ideas. Freelancing is the very booming field.
All you have to recognize your inner talent and reckon nobody can touch you in your chosen area.
Being a fighter, not a quitter can make you lots of money.
And by taking help of these prescribed freelancing sites you can not only enhance your earnings but also your career.
Not all of us can become Mark Zuckerberg or Steve Jobs overnight, though they do have their own share of hard work that's not unattainable for anybody.
A right nudge in the right direction can flourish you in all dimension.
So with the right guidance and right kind of motivation we can achieve our goal. Try these freelance website to improve your chances. Good luck