A full-stack engineer is someone who can handle end to end product development. The best thing about the IT industry is that one doesn't need to be in the office to get the work done but rather just a laptop can suffice. The current times that the world is facing with COVID19 where most countries have shut down and people are forced to work from home, the need for freelance full-stack engineers is constantly growing. A full-stack developer can give your web/app project the edge it needs to command market dominance. Therefore it is of utmost importance that you hire the full-stack engineer for your product. They offload your technical burden and then you can concentrate on growing your business.
A full-stack developer is an engineer who can handle all the work of databases, servers, systems engineering, and clients. Depending on the project, what customers need may be a mobile stack, a Web stack, or a native application stack. Hiring a freelance full stack engineer is a tough task as there are various platforms for it. So which platform to choose to hire a full stack engineer is in itself a troublesome task. Top platforms to hire a freelance full stack engineer includes; Toptal, Github, Upwork, Stack Overflow, Gigster, Hired, Freelancer, We Work Remotely, People Per Hour, AngelList and many more.
Toptal is a professional talent matching service, the company's bread and butter is its developer vertical. Only 3% of applicants make it through their battery of technical tests and their comprehensive vetting process. While Upwork is more popular and has a larger community of full stack engineers. A great programmer cares about your product. They are positive, willing to go the distance to get the job done and bring their best every day. Here is a list of top freelance full stack engineers to hire for your product.
1. Nikola B. (Belgrade, Serbia)

Nikola B. is a top full-stack engineer on Upwork and is best known for his excellent communication. The main trouble with freelance work is maintaining clear communication with the clients and Nikola B. knows how to do it. He's a great communicator and has a great work ethic. He can manage any project at any level from start to finish. He is without a doubt, one of the best full stack engineers on Upwork and all his high recommendations are well deserved. He has developed a wide range of projects for small and large companies. Nikola is the highly recommended developer to hire for a full stack development project.
Top skills:
Ruby on Rails, Python, Django, React.js, Angular, Vue.js, Twitter Bootstrap, HTML, CSS, My SQL, PostgreSQL, AWS, Linux.
Pricing:
$50.00/hr.
Portfolio:
Mekomy
Incentivibe
Client Feedback:
"Nikola is an extremely talented, and competent ruby-dev. As a hiring manager, what really shines is Nikola's communication. Always available, explains implementation clearly, makes sure he understands everything and delivers in a robust manner (no quick fixes). It is very likely we will hire Nikola again (and again…"
2. Vardan A. (Yerevan, Armenia)

If you need high-quality services at a reasonable price then Vardan A. is someone who is responsible, reliable and will bring success to your business. He's a full stack engineer (Web & Mobile, Web Designer, Video Editor) who excels in delivering amazing web and mobile solutions. If you need full web and mobile products, cool functionality websites and mobile apps, slideshows of any types and user-friendly web design, then Vardan is the right guy for you. With 5+ years of experience in web and mobile development, web design, video editing; makes him a reliable team member.
Top skills:
HTML, CSS3, Bootstrap 3/4, JavaScript, JQuery, TypeScript, React.js, Vue.js, Redux, AngularJS, WordPress, WooCommerce, Elementor, Typo3, Shopify, Ruby, Flask, MySQL, MongoDB, Postgresql, PHP, Laravel.
Pricing:
$40/hr.
Portfolio:
Shopify Developer
Client Feedback:
"Great coder, good communicator."
3. Arthur Lorotte de Banes (Paris, France)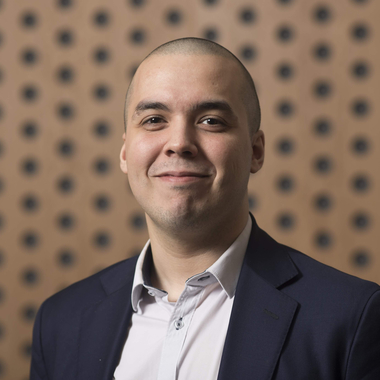 Arthur is a full-stack DevOps who has particularly strong development skills with all things AWS—which his numerous certifications can attest to. He's the man who can automate the whole set up of an application—reducing the deployment time from two months to two hours. He possesses tremendous experience in AWS (Amazon Web Services). He has been the CTO of Tokeny and Lead DevOps Engineer at Aircall.
Top Skills:
Scala, PHP, Python, JavaScript, Django, .NET, Ruby on Rails (RoR), Automation, Continuous Integration (CI), Continuous Deployment, Continuous Delivery (CD), Continuous Development (CD), DevOps.
Portfolio:
4. Darko B. (Philep, Macedonia)

He's an expert full stack web developer with React, Angular, Firebase, WordPress. Apart from this, he also has 4 years of experience in video editing with the following software: Sony Vegas Pro, Adobe Premiere Pro, and Adobe After Effects. He is a full-Stack Web Developer who has been developing web and mobile applications and as a front-end developer, he has worked with AngularJS, Angular 6, React, HTML, CSS, Cordova, the works. His services also include helping with project planning and project development. He has been consistently delivering high-quality work for 5+ years now. Darko, a freelance full stack web developer is always available full-time during normal business hours across any time zone. He is expert in his craft and you can have him as hire AngularJS developer or as a Full-Stack developer.
Top Skills:
React, Angular, Due, MySQL, PostgreSQL, Git, GitHub, GitLab, WooCommerce or Shopify, AWS (EC2, RDS), TypeScript.
Pricing:
$45.00  /hr
Portfolio:
GainUK
Citation
Client Feedback:
"Darko is an awesome developer and will rehire him in the future!!!"
5. Igor L. (Moscow, Russia)

Igor is a full stack web developer. In JS stack, his experience is mostly with React for frontend and Express/HAPI/MeteorJS for a backend. In addition, he can handle DevOP works, especially with the AWS platform. With 8 intensive years of software development, Igor is an experienced full stack software developer and is recommended to hire for full stack development of your project. He's especially enthusiastic about RoR projects, so if you have one, go and hire him for the project.
Top Skills:
Ruby/RoR stack, Python stack, JavaScript frontend/Backend stack, SQL, JS with React, Angular, Flux/Redux, GraphQL; rare langs: Elm, Clojurescript and Java/Scala Web stack.
Pricing:
$100 /hr
Portfolio:
Warehouse logistics app
Client Feedback:
"Working with Igor has been fantastic. He was a great choice for the job! Talented, takes initiative and is a great communicator."
6. Patrick Klitzke (Tokyo, Japan)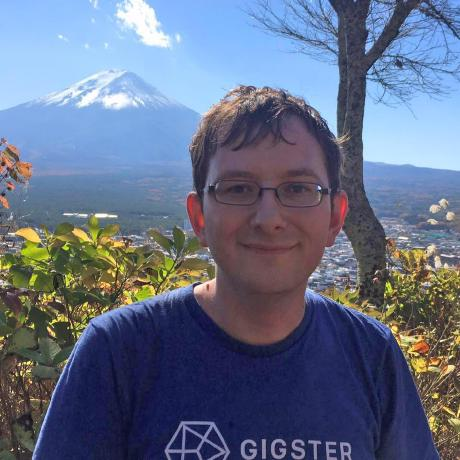 A freelancer for React (React Native, React) and Mobile (iOS, Android), Patrick's main technologies are NodeJS with Express on the server-side and React on the client-side. He does both websites in React and mobile apps in React Native. He's a full stack developer who's fond of building MVPs from the start. One of his notable works include 'FirstFox'. He's the co-founder and CTO of FirstFox which is an innovative mobile app that enables event organizers to make use of pertinent user statistics and to market their event to a specific audience. Apart from this, he has worked as a Web Developer at Asial Corporation and has interned as a Software Engineer at Facebook. If you want to build your react native app, then feel free to reach Patrick on Arc (formerly codementor).
Top Skills:
React, Node JS, react native, HTML/CSS, Graphql, Web App, iOS, Objective-C, JavaScript, Angular, Twilio, Google cloud platform, DevOps, Python, CMS.
Portfolio:
Crumbs React Native App
7. James Ellis-Jones (London, United Kingdom)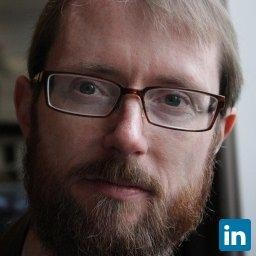 A very experienced full lstack developer from hardcore search algorithms to building npm packages. The reason we are recommending to hire James is because he has worked as a CTO, in agencies, and as a one man solutions shop for small businesses. He has been the full stack developer for various contract works and has been the head of technology at Great Britain Chef. He has around 20 years of experience in Full stack web development and 16 years experience in Javascript/typescript. As an add on, he also has experience of 3 years in Amazon web services. He has worked with large websites and high security serverless web apps on AWS, using EC2, S3, IAM, Lambda, Cloudfront, API Gateway, Cloudwatch, Route 52, SES, VPN Gateway, VPC etc. And above all, he has been CTO of Radical Company where he was responsible for moving technology forward and technical oversight of all projects. We highly recommend hiring James to make your project a success.
Top Skills:
JavaScript, JQuery, React, Angular 4, Asp.net, Node.js, Typescript, Npm, ExpressJs, AWS, SQL, HTML/ CSS, Azure, Kentico CMS.
Portfolio:
Radical Company
8. Chris Manson (Dublin, Ireland)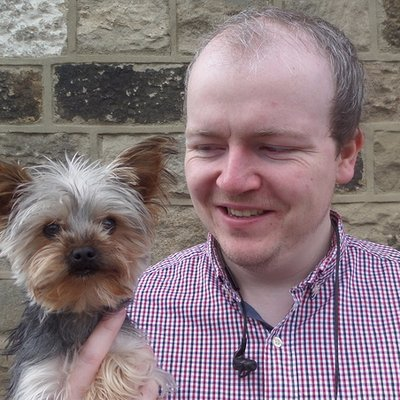 Chris is a Full stack, "classically trained" JavaScript developer. He's also the Director and Founder of a startup and EmberJS evangelist. His specialization lies in NodeJS backends and EmberJS for the frontend. His first Ember app went into production in December 2011 which was before Ember 1.0 was even released, so you could say that he actually is an EmberJS evangelist. He's a holder of a Computer Science degree and has always specialised in application architecture. With this, he knows how to structure apps so that you can have the most performant and productive code base. He is a full stack developer and knows how to implement rich JavaScript applications and provide the Node based backends to support them. He has been successfully developing full-stack applications for clients for the past years now and so he is a reliable full stack web developer for your application as well. If you need help structuring your Ember app or just general Ember engineering help Chris is the perfect man for the job. and have come up with a few tools and processes that allow me to be hyper-efficient and develop extremely high-quality applications very quickly.
Top Skills:
Ember.Js, testing, JavaScript, Node.Js, MongoDB, json and express.
Client Feedback:
"He listened to what I was trying to achieve and correctly identified an opportunity to take a look at the overall approach to the project before just diving in and blindly writing code that worked. This will be beneficial to my learning long-term."
9. Sunny R Gupta (Chennai, India)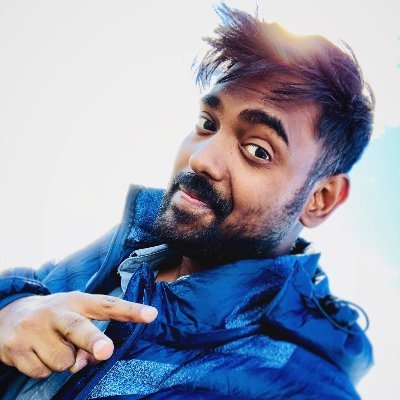 Sunny has 8 years of experience as a full Stack developer. He has built multiple portals using the JS stack accepting millions of hits every month. He also has a decade of experience in debugging and troubleshooting web applications and servers. He often takes free info sessions for troubleshooting so if you get stuck, feel free to contact him. He has designed widget based responsive frontend experiences for quick turn-around times in mission critical projects. Frontend Architecture, Design, Development and Analytics has been a core part of his work for the past decade. He's a full stack developer who brings great results by the development of responsive web experiences keeping performance in mind. His notable work experiences include Lead Web Engineer at Wooplr and Senior Manager – Frontend & App Specialist at Jio. He has also Founded his own startup called FlyOso. FlyOSO lets it's visitors compare & book flights/hotels from over 1500+ providers from a single portal. There isn't any doubt regarding why to hire Sunny R Gupta. In his own words, "I can also help out as an eleventh-hour man when stuff hits the fan."
Top Skills:
Javascript, Bootstrap, HTML5, CSS3, Ruby on Rails, php, Cloudfront, Amazon S3, SASS, Analytics, Compass, Handlebars, 3D rendering via ThreeJS (Canvas/WebGL).
Portfolio:
Client Feedback:
"Very very helpful – helped me solve the problem I was requesting help with as well as discover other code errors that I didn't even know were there, and helped me fix and understand those as well."
 10. Vepa D. ( Kayseri, Turkey)

Vepa is an excellent full stack software developer for your project. Reason being he has an extensive knowledge of developing enterprise solutions, such as POS/CRM/ERP systems and other business management applications. He truly is a worthy full stack developer to hire. He's a senior .NET developer with excellent knowledge of algorithm development and good sense of design. In addition he also has a lot of experience creating web platforms for mass user bases, such as social networks, freelancing platforms, education portals and more. Apart from product engineering, he also has a good sense of user friendly UI and appealing graphics. Before finishing a project, he runs all possible tests so you won't be encountering any errors in future. Even then if some bug occurs, he never says 'No' to fix it. This is the reason Vepa has made it to our list of top freelance full stack engineers.
Top Skills:
C#, ASP.NET, Web Forms, MVC, Team Foundation Server, Microsoft SQL server programming, database programming, AngularJS, .NET framework and Git source control tools.
Pricing:
$45.00
Portfolio:
MacroBet
SharpDimes V2
Client Feedback:
"Vepa and his team did an outstanding job fulfilling this project. From the beginning of the project, until the very end, Vepa was incredibly efficient, detail-oriented and responsive. He actively engaged me at all of the critical moments throughout project delivery — with special emphasis on the front-end of the project to clarify my needs/wants and make sure that he and his team delivered. As the project unfolded Vepa was patient (especially when explaining technical things that I did not fully understand) and accommodating. He really believes in 5-star service and it showed. I highly recommend Vepa and his team and will be using them again for my future web development projects."
Full stack developers at EngineerBabu would be happy to develop your idea into a software or a mobile application. Please feel free to reach out to us. Our team at EngineerBabu is experienced in delivering excellent apps and software. We have been developing apps and our mobile app developers can help you develop your application. Since we have been delivering IT solutions to a wide range of clients, we know the errors that come in the way and how to solve them. If you have any kind of doubt then we are there for your help. Feel free to even if you are in the ideational stage. To read more blogs and success stories, visit our website.