In today's world, you never have to limit yourself to any part of the world you currently live in whenever you want to find any reliable employee that you can afford.
Nowadays, remote work is all the rage. Competition is thriving and the business world is continually growing. To come out on top, one needs hard work and strategy. This is why more and more companies go for outsourcing. Outsourcing is a brilliant and exceptional way to find top talent at affordable rates.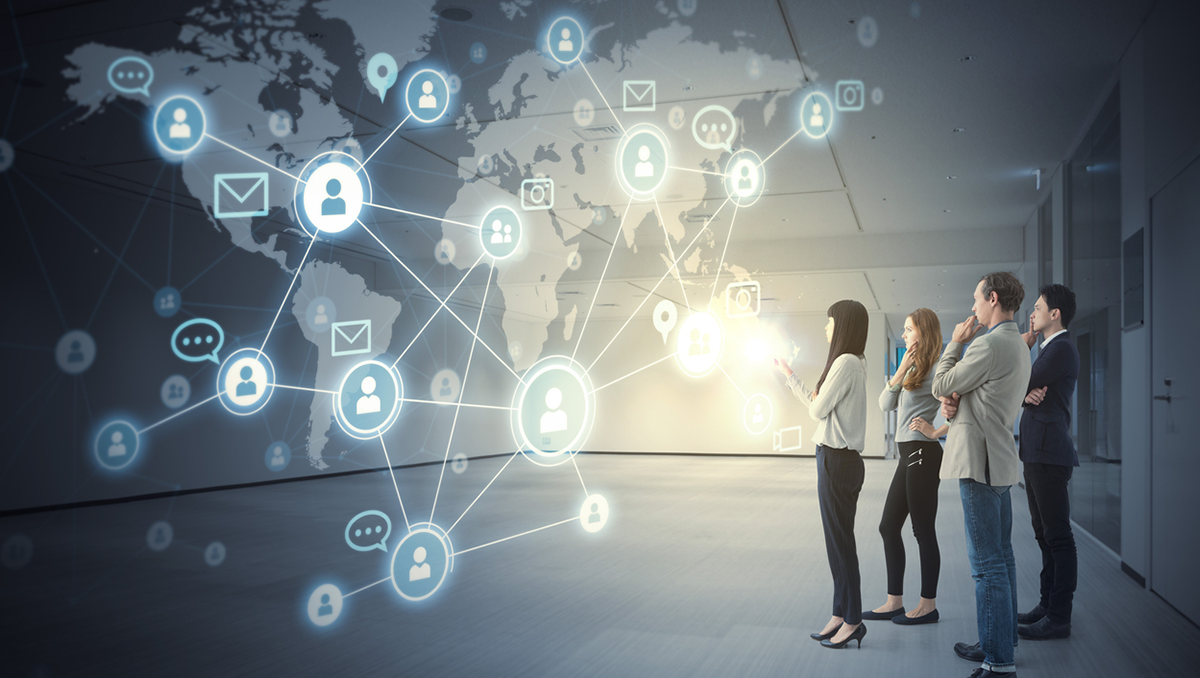 The fact is that not only does this business model reduce overall costs, but it also gives you direct access to a global talent pool that could have been beyond your reach. It might not come as a surprise that the US is one of the biggest outsourcing countries in the world. Although some competitors of outsourcing believe that this trend is costing most Americans their jobs, the fact still remains that the worldwide market relies on it.
Here's why – India, China, and other numerous countries around the globe offer excellent quality work at affordable prices. In future, we can expect to see other Eastern European countries join the race. This will then further improve the quality of the work provided.
To help you understand just how popular this kind of hiring method is, what some of its biggest benefits are, and how it can aid in your company's growth? We have gathered the most mind-blowing outsourcing information in this ultimate detailed guide.
Different Types of Outsourcing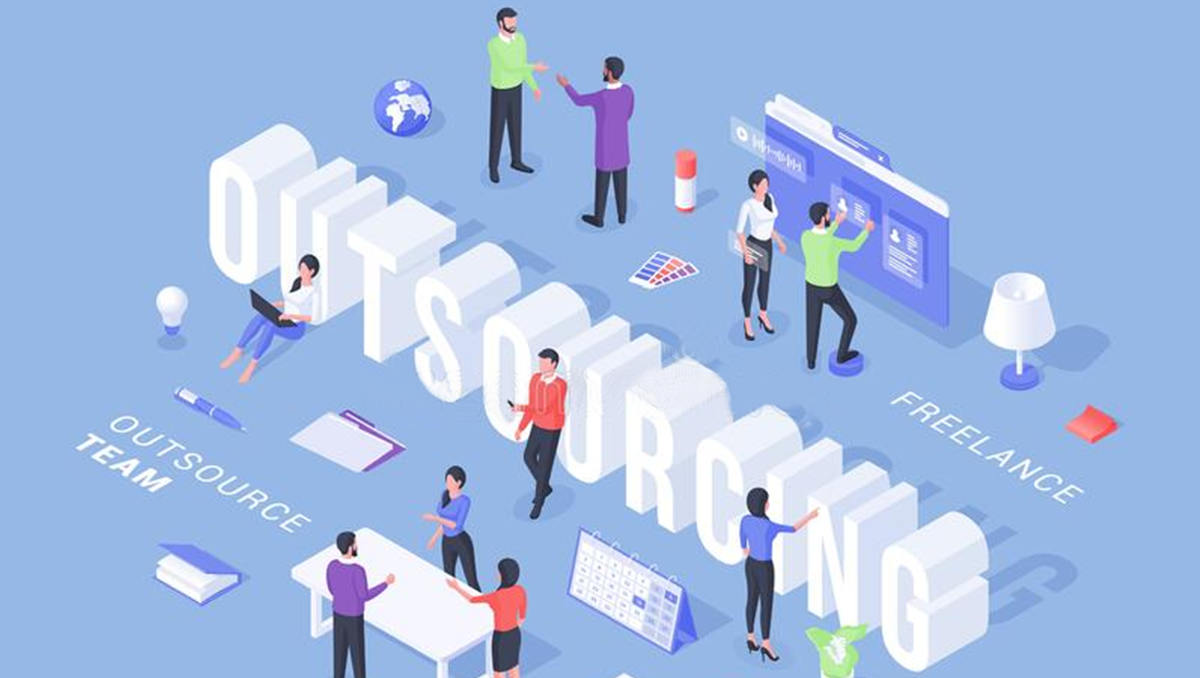 The evolution of outsourcing has led to a good sort of available service today. Companies across the world offer specialized services to assist companies in several countries with their outsourcing, which is understood as "offshoring," "nearshoring," or "reshoring," counting on the situation.
With more and more sorts of services on the increase, outsourcing generally has continued to grow in popularity as companies look to scale back business costs while improving performance.
1. Professional Outsourcing
Professional outsourcing includes any kind of specialized, professional services. This type of outsourcing comprises accounting, legal, purchasing, information technology (IT), and IT or administrative support amongst other specialized services.
This is one of the foremost popular kinds of outsourcing as there's potential for top cost savings. The company pays only for services provided while having access to high-quality resources. This significantly reduces the overhead costs.
For example, let's say you have hired a firm to handle all your finances compared to hiring an in-house accountant. Then that's outsourcing.
2. IT Outsourcing
One of the foremost common services today, IT outsourcing involves subcontracting an outdoor organization to require care of all or a part of a business's IT needs, which range from software development to maintenance and support.
Enterprises will often use IT outsourcing to store and manage data, but most large businesses only outsource a number of IT functions. What do companies like WhatsApp, Basecamp, Google, TransferWise, Skype, then many other companies have in common?
3. Manufacturer Outsourcing
This is the foremost push towards sort of outsourcing. The value of creating your own products locally is significantly high. Paying the factory workers and staple cost is very large.
However, if you outsource your manufacturing to China for instance you'll get a much lower cost per product. This has been a growing trend for a short time now. Companies are leaning towards reducing blue-collar jobs. Like all auto companies utilizing this process to chop down on their product assembly time and price. Tedious processes like installing windows altogether their models.
Such outsourcing arrangements may result in significant cost reductions and quicker assembly time. The only primary risk of this sort of outsourcing would be quality issues and maybe interruption of the assembly line.
Without the assistance of third-party companies, some businesses simply lack the economies of scale that allow them to compete with larger competitors. Fewer companies have the power to truly invest in and continuously upgrade equipment, personnel, and process technology necessary.
4. Operational Outsourcing Service
This type is generally related to the manufacturing industry.
That's because there's normally quite a little bit of operational tasks and steps required to be taken for the top result to be achieved properly.
For instance, equipment repairs and machine maintenance are extremely commonly outsourced to a third party that focuses on such tasks.
5. Process-Specific Outsourcing
Today, it's quite common to outsource specific operation-related aspects to other companies or units that concentrate on that specific service.
There are outsourcing processes that are specific to a particular task or an indoor procedure, something more referred to as process-specific outsourcing. it's become common within the industry to contract an external service provider that focuses on a specific service.
Process-specific outsourcing provides businesses with the means to not only cut costs but to even have the time to focus more on their core business functions, saving the time it always takes to fulfill customer orders. For instance, a bakery can outsource the delivery of a packaged cake to a courier company like UPS or FedEx.
Such a contract would then involve details on delivery timelines, customer contacts and costs, which allows each company to specialize in its strength and improve customer service all while reducing costs and time.
6. Project Outsourcing
When companies are juggling several projects, it can usually be tedious, and therefore the quality of the output is often compromised with the shortage of your time to specialize in all of them. In this case, a business can outsource a project to an external service provider.
Sometimes, companies have trouble managing one among their projects or maybe completing some of a selected project. On the other hand, in some cases, the corporate might not have enough in-house people with the required skills to figure on the project. It's going to also cost more to finish the project in-house than to outsource to a qualified company.
For example, they'll have to redesign their website, write an ebook, or get help managing a paid search campaign. This is often where it's going to be available handy to outsource a project instead of hiring an in-house or temp employee.
7. Business Process Outsourcing
Business Process Outsourcing is generally one of the most common types of outsourcing. It refers to contracting any business process to a third-party service provider. This sort usually deals with repetitive tasks like customer support and administrative roles.
Some examples include a realtor hiring a virtual assistant to assist them to schedule client appointments and answer emails regarding customer inquiries. The telecommunication companies like Verizon and Sprint hire customer service teams to handle technical and billing support, and a few small businesses outsource lead generation to collect more customers locally and overseas.
8. Multi-Sourcing
In simple terms, this type of outsourcing combines outsourcing IT services and other business functions from external service providers.
In addition, it forms the best-of-breed teams to realize business goals. It operates during a manner where businesses create a direct partner relationship with other providers and is usually outcome-focused. In most cases, it requires a certain business to possess a comprehensive strategy and a network of governance and relationships.
9. Offshore Outsourcing
Offshore outsourcing or offshoring simply means contracting a neighborhood of your business process in another country, which may be a strategy to lower labor expenses.
There are other countries that need cheap costs to end a particular task compared to doing it locally. Additionally, offshoring is additionally done to tap the worldwide skills offered by other countries as well as enter new markets within the hopes of becoming global.
10. Onshoring
While there are companies that find hiring offshore labor an economical move, some find it the other and that they start to bring back offshoring activities locally.
It is commonly referred to as onshoring (or reshoring), which may simply be described as outsourcing business operations within the same country as your headquarters. Onshoring can have several advantages, one among which has an identical or identical working culture and time zones.
11. Nearshoring
Nearshoring lies between offshoring and reshoring business functions. Rather than bringing back the outsourced services from a far-away country locally, some companies prefer to move their business operations to the geographically close countries.
Its main purpose is to enhance services by lessening the allotted time for shipping and time delays, which are common issues in offshoring, while still cutting costs by finding the closest country where labor services are cheaper than doing processes locally.
Outsourcing: Everyone's Doing It
Companies should recognize the advantages of outsourcing specific projects or areas of their business to assist boost productivity and run a more efficient business overall. Consider areas where your business might enjoy outsourcing, and explore a number of the opposite outsourcing services available to you.
Points to be Considered Before Outsourcing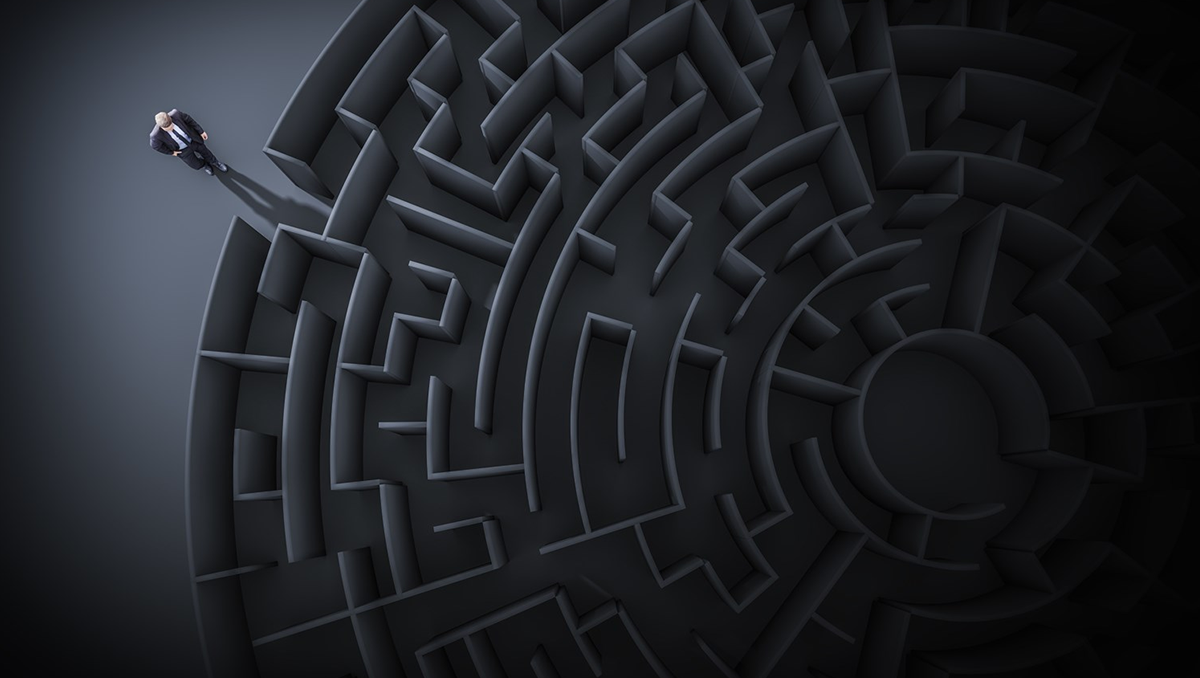 Source
What does one have to do before you'll successfully outsource the software development of your product?
Everyone is wanting to start, since the software is going to be needed soon, and it's clear that it must take a while to develop. You've made the choice to figure out the technology partner to develop the software thanks to a decent deadline, a light-weight budget, and therefore the need for software craftsmanship expertise.
How are you able to steel oneself against outsourcing your project to make sure effective communication and quality code? More importantly, what steps does one get to fancy to avoid alliance and resources within the first weeks?
To ensure SMEs are reaching their full potential, John Cooke, a founder and managing director at Black Pepper Software, investigates the highest five considerations every business should make before outsourcing.
1. Be Clear on What You Would Need
Before you start checking out a certain development partner, you would have to first understand what your company exactly needs. Having a thorough project specification that outlines how your software must function definitely helps to avoid any misunderstandings within the development cycle which may cause long delays.
Based on SourceSeek's 2017 Global Software Services Report, 12% of software development projects fail due to scarcity of communication. Similarly, an extra 12% fail thanks to a scarcity of clear goals.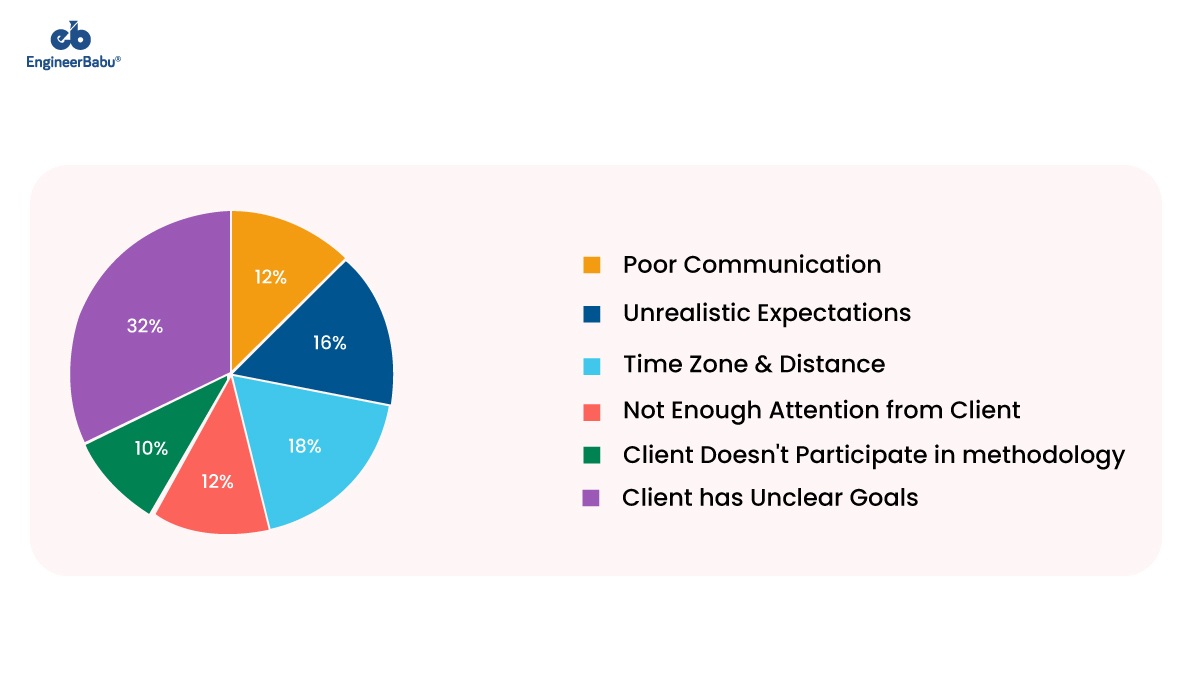 With an in-depth specification in situ, subsequent steps are to spot the talents you would like to finish the project and evaluate how they compare with the talents of your internal team.
For example, you would possibly find that your team has strong mobile development skills but lacks expertise in interface design. Once you recognize what's missing internally, you'll outsource them to a development team.
With software outsourcing, you simply buy the expertise you would like.
2. Decide What Type of Outsourcing Is Best for Your Project
Generally speaking, there are 3 ways to outsource your software development: local, nearshore, and offshore. Each type has its advantages, so it's worth considering all intimately before choosing an outsourcing partner.
Outsourcing locally provides access to homegrown talent. Working with software developers within the same city ensures clear communication channels. With local outsourcing, however, companies are restricted to a smaller talent pool supported geographic location.
3. Prepare to Protect Your Intellectual Property (IP)
Before proceeding with an outsourced development project, you'll want to satisfy a legal team to make a non-disclosure agreement (NDA). Confidentiality, especially with a brand-new product, is completely essential.
You should make sure that the NDA details those that should have access, where the ASCII text file is stored, who is liable for specific tasks, and what information is taken into account confidential.
4. Create Your Product Roadmap
Where you propose the longer-term releases of your product alongside the main features and benefits they're going to provide. Your product roadmap usually comes out of the method of gathering product requirements.
For example, at one among my software companies, we had product releases mapped out for a year and a half. This was mainly because our minds went wild imagining product features customers would want. Or what we thought they might want. We knew customers wouldn't await a super-duper product release containing all features. We budgeted out the features consistent with need, difficulty, and customer desire. It's also difficult to style and develop an outsized software all directly. Divide and conquer may be a better strategy.
We assigned features to the releases during a product roadmap consistent with our estimates of usefulness and difficulty of implementation. The less useful or the harder-to-implement features were pushed to a later release. Then we might show customers and prospects the roadmap. If they drooled over a future feature, we might attempt to move it up to a more near-term release.
Having a product roadmap is vital for outsourcing because it helps you accurately judge the dimensions of the engineering team you would like and the way long you'll need them. Defining future features and releases also helps you from architecting yourself into a corner. Your product architecture and your programming team members should both be chosen to support future releases.
5. Gather the Requirements Needed and Write a Specification
As how to explore and explain what your product must do. Software companies have different emotions about specifications.
Some consider them dreaded programming artifacts that are quickly out of date and never read to start with. Others are overly formal and treat the specification as if it's as important because of the software package itself.
A major myth of outsourcing is you would like an enormous and detailed specification to try to do outsourcing effectively. The more detailed the specification, the more of a policy it becomes for getting exactly what you would like. It's just not true.
Your specification should be a guide to the event team on the way to start designing and developing your product. Involve the outsourced team within the specification process. they will ask probing questions and offer insights into ways your product should be designed.
Imagine the simplest engineering team you've got worked with at your company here within the US. Remember the give and take and intelligent discussions that happened as your products were designed and came to life? Now imagine you are doing most of this communication by email, instant messaging, and phone.
The sort of smart engineers just happen to be in once more zone. for instance, one software company I spoke with recently started outsourced software development by sending the outsourced team a page or two of product requirements.
6. Architect Your Product to Facilitate Outsourcing
Intellectual property is the lifeblood of a software company and will be guarded carefully.
Most outsourced software development companies will fiercely defend your IP as a part of their normal business procedures. Nevertheless, you ought to carve out the foremost sensitive parts and develop them internally. Otherwise, you can distribute the event of your product to multiple independent outsourced teams. That way nobody team will have all the IP.
If you've got an existing version of your product you'll consider 3 ways to use outsourcing:
a)    create your new product in-house and outsource maintenance of the prevailing version,
b)    outsource development of your remake and still maintain the old version with an in-house engineering team, or
c)    outsource both and use the interior team to manage your outsourced resources effectively.
7. Define Your Engineering Management Structure
To effectively manage and achieve success with outsourced software development. you would like to rent a core technical team that does more product management than coding.
Should the CEO be liable for the day-to-day activities of outsourced software development? Probably not. But it's important to possess someone in your company and be liable for the successful delivery of your product. He or she must have the authority to affect other employees and outsourced teams to urge the work done.
A core technical team composed of experienced product and engineering managers should handle the coordination of outsourced teams. It's an error to rent very technical, hands-on programmers to manage software development during this situation.
8. Define Your Software Development Methodology
You would like to develop your product depending on the process and procedures. It may include the short print of the ASCII text file control. It is defect tracking also as acceptance tests and release criteria.
Will you employ pair programming and test-driven development? Would one prefer to work on Agile Development methods over the Rational Unified Process? Are you somewhat using Microsoft technology and following a specific Model-Driven Architecture approach?
No one could be right to account for each product or software development project you may possibly perform, outsourced or not. But you ought to consider these approaches. It's whether you would like to adopt a label for the software development methodology you may select.
The Agile Development methods provide commitment to such frequent product builds and releases. It's excellent thanks to tracking the progress of your development. It also makes corrections if results veer off of the plan, and because the plan inevitably changes. Whatever software development methodology you select you want to confirm the outsourced team understands your process. It should be used as a crucial criterion for selecting a team to start with.
Over the last decade, the consensus top destinations for outsourcing are the Philippines and India. Both countries are known for providing widely reputable and excellent quality affordable labor which is the biggest comparative cost advantage of outsourcing.
The Philippines may be an interesting marketplace for businesses that want to outsource customer support and outbound services while India is the primary choice for IT and back-office support.
Still, there are major challenges to think about before outsourcing services to the Philippines, India, and other ideal destinations.
9. Political Stability
Economic instability results in political instability. Since 9/11, political barriers are coming down. The change in leadership may have an impact on the expansion prospects of the world economies.
In the Philippines, its new President, Rodrigo Duterte has surprised business foundations together with his anti-US rhetoric and has put the growth prospects of its progressive outsourcing industry into question.
The victory of Donald Trump within the recent US presidential elections has also put a curveball in outsourcing aspirations although the onus of his campaign is directed more toward offshoring.
10. Expectations of Businesses
Despite its consistent growth trajectory and success, outsourcing is not a cure-all. It is not the proverbial "lightning in a bottle" or a "miracle drug" that provides fast, instant fixes.
Outsourcing may be a process that means the need of respecting the worth of your time. The training curve must be respected considering the talent of every person.
Cultural and social nuances and therefore the barrier will contribute to the steepness of the training curve. But given patience and reference to the intrinsic value of your time, the outsourcer should be ready to get your campaign running smoothly.
11. Minimal Supervision
When you hire an outsourcing vendor to figure out your business requirements, it's as long as they're getting to look out for everything from scratch.
There should be no room for any sloppy work while the required results should be readily produced by them. In order for you to supervise them minimally and allow them to take it from there, then a responsible vendor to be chosen must be accountable for the projects. This will focus on your core business functionalities.
12. The Pricing Value
Outsourcing usually lowers the value of the business by capitalizing on cost advantages most particularly with labor. For instance, the typical wage rate for an entry-level agent within the Philippines is $1.50 to $2.20 per hour.
Assuming labor is kept at 15% of gross revenues, the hourly cost of outsourcing services would be estimated at $10 to $15 per hour. If you are trying to lower the speed to $7 to $9 per hour, that might raise the share of labor to 21% of revenues.
In order to stay profitable, the service provider may need to perform or downgrade some facilities. Be reasonable when it involves pricing negotiations. Trying to urge pricing to the extent you would like without considering the requirements of the outsourcer may affect your business within the future.
13. Cost Savings and Efficiency
When you talk in pure business terms, outsourcing must improve your business bottom lines through reduced operational costs. If you don't see this happening anywhere within the near future, the likelihood is that you'll find yourself spending quite a lot of money.
You don't have to be an expert analyst to work out where you're heading. All you've to ascertain is whether or not outsourcing will assist you to reduce a big amount of your capital in hiring employees and equipment. At an equivalent time, you'll also have to maintain a balance between the standard and quantity of the services provided by the outsourced employees/firm.
We already discussed how cost-cuttings by hiring talent during a low tag is one among the foremost common factors why companies outsource. You'll get several vendors offering their resources at a competitive price. However, rather than going for the most cost-effective vendor, compare and determine what you are going to get from other vendors also.
14. Agent Health Issues
If there's a 12-hour time differential, the agents running your campaign would be working during their graveyard shift or 2 am to 6 am. As anyone who has worked during a graveyard will tell you, this will seriously affect your health because sleeping patterns are affected. Lack of sleep can cause irregular heartbeat and compromise cognition.
Better planning like shortened, rotating schedules may address these issues but nonetheless, these should be considered serious concerns.
15. Business Reputation and Benchmarks
Businesses live and die by their reputation and within the social media age, each product and repair they provide is scrutinized under the microscope. It's therefore vital that the very best possible standards are maintained continuously, especially for external-facing processes. Failing to require your reputation under consideration before outsourcing could also be the most important mistake you ever make.
Take call centers for instance. When outsourced efficiently consumers rarely realize they aren't chatting with an in-house representative.
However, if offshored poorly a disconnect between the business and its customer service becomes far too apparent, resulting in a vocal and dear backlash. an equivalent is true of all external processes. Offshoring may free capital, but if service levels drop the value of rebuilding a business reputation is far above any initial savings.
When you are handling the larger and skilled outsourcers, you'll feel more confident because they will buy the talent to manage your campaign. However, you ought to also understand that they manage supported PROTI or Potential Return on Time Invested. Put simply, if your campaign fails to hit their established business benchmarks they will either allow you to go or subcontract you to a smaller outsourcer.
16. Talent Dilution
The Philippines' outsourcing sector employs quite 1 Million people. it's estimated that each year 250,000 more employers enter the outsourcing industry. India's outsourcing sector also employs quite 1 Million workers with 40% in IT.
Over time as more people enter the outsourcing industry, the extent of talent may become diluted. As are going to be discussed next, the rate of attrition in outsourcing is extremely high. Many of its highly trained workers tend to maneuver on to other careers.
17. Attrition Level
One reason why the Philippines has supplanted India because the premiere destination in outsourcing is that the high level of attrition of the latter.
There are reports that the rate of attrition in India's outsourcing has been on the increase due to low pay, peer pressure, and a general lack of career planning and succession programs.
The Philippines may find its way within the same boat if problems on regularization and increased benefits aren't addressed.
18. Communication Avenues and Collaboration
Communication is the key to whether you're working onshore or with an offshore team. The vendors should be ready to handle your queries and promptly reply without making you wait indefinitely.
Their communication skills got to be spot on with none space for cultural or other communication barriers. This ensures that they need clearly understood your requirements and may address any issue which will happen.
You should also check the technological profile of the outsourcer as well as their system which should at least be the newest technological innovations in communication. There must be at least enough capacity to manage calls, transmit any data, and maintain constant communication.
Once you are working with a foreign partner, close collaboration is going to be a challenge. Components must be in situ to make sure of smooth communication channels. The outsourcer must be accessible by a minimum of 5 communication avenues: phone, e-mail, online channels, regular mail, and fax.
Agile development has continued growing in popularity, with continuous communication and collaboration at the guts of innovative projects. It's therefore vital to stay this in mind before outsourcing project work to a third-party, especially when considering offshoring. UK businesses which address Asian companies will likely find daily iterations are difficult to manage thanks to the vast time differences.
19. Reputation Management
High rates of attrition could have a negative effect on reputation management. You certainly shouldn't expect disgruntled employees to mention something nice about their previous employers. Conduct due diligence on potential outsource services providers by doing an easy Google check or ask the country's regulating agency for his or her recommendations.
Outsourcing will remain a crucial business process within the years ahead. As changes in political leadership still form, innovations in technology are introduced and new markets are uncovered, outsourcing will give businesses a strong and reliable hedge versus uncertainty. you only need to take a thoughtful, more strategic, and purposeful approach in defining your outsourcing services strategy.
20. The Ability to Satisfy Deadlines
Timeliness in outsourcing is as important because of the costs. As an example, if a vendor fails to meet the deadlines, it can cause major bottlenecks. That alone will nullify any cost-saving benefits that you simply had anticipated while hiring them.
You need to make sure that the seller adheres to the promised quality and timeliness. one way to try to do this is often by making all of your queries beforehand. If you discover that the seller has little internal control measures or doesn't have any backup plan should they miss a deadline, it's better to not hire them within the first place.
21. Who'll Lead The Team
You can't just have blind faith within the outsourcing team albeit you're saving significantly by hiring them. determine all that you simply can, including the team members who'll be performing on the projects and who'll lead that team.
Learning these facts upfront will prevent several agonies at a later stage. Moreover, once you know that your business functions are in able hands, you'll be asleep.
22. Trustworthiness
Before you check in the line, do make it some extent to go to the vendor's site. aside from this, also research on the web to seek out more about the firm, the infrastructure, safety practices, and therefore the team that works there.
This will assist you to assess the reliability of the service providers. If you've got a reference who's worked with a vendor within the past, you'll also ask them about the firm. This takes us to the subsequent point.
23. Innovation
Many businesses aim to rework their offerings and innovate sort of a start-up. However, internal constraints and practices can stifle this. The cornerstone of their development plans should be the established businesses that are investing capital in disruptive innovation. Outsourcing innovative processes like software development often breeds the simplest results, as internal team members could also be too on the brink of the business' existing processes to think outside the box.
24. The Resources and Technology
Technology and resources are two considerations that are essential once you prefer to outsource. Ask the seller about the tools and technologies they're getting to use for your project and the way they are handling all of your outsourcing needs. What about the resources? Are they well trained for the assignments? Does the seller have an office with up-to-date systems and may handle the foremost rigorous of the outsourcing functions?
Answers to questions like these will lead to the thanks to select the apt vendor who has the simplest resources and updated technology for seamless handling of your business functions.
25. Have Realistic Milestones in Mind
In our experience, companies tend to underestimate the quantity of your time a software development project takes. It's therefore worth having a rough idea of some key milestones beforehand and allowing overtime for testing and adjustments. Project milestones got to be realistic, achievable, and measurable.
According to the State of Software Development report, unrealistic expectations are the amount one explanation for delivery problems for software teams.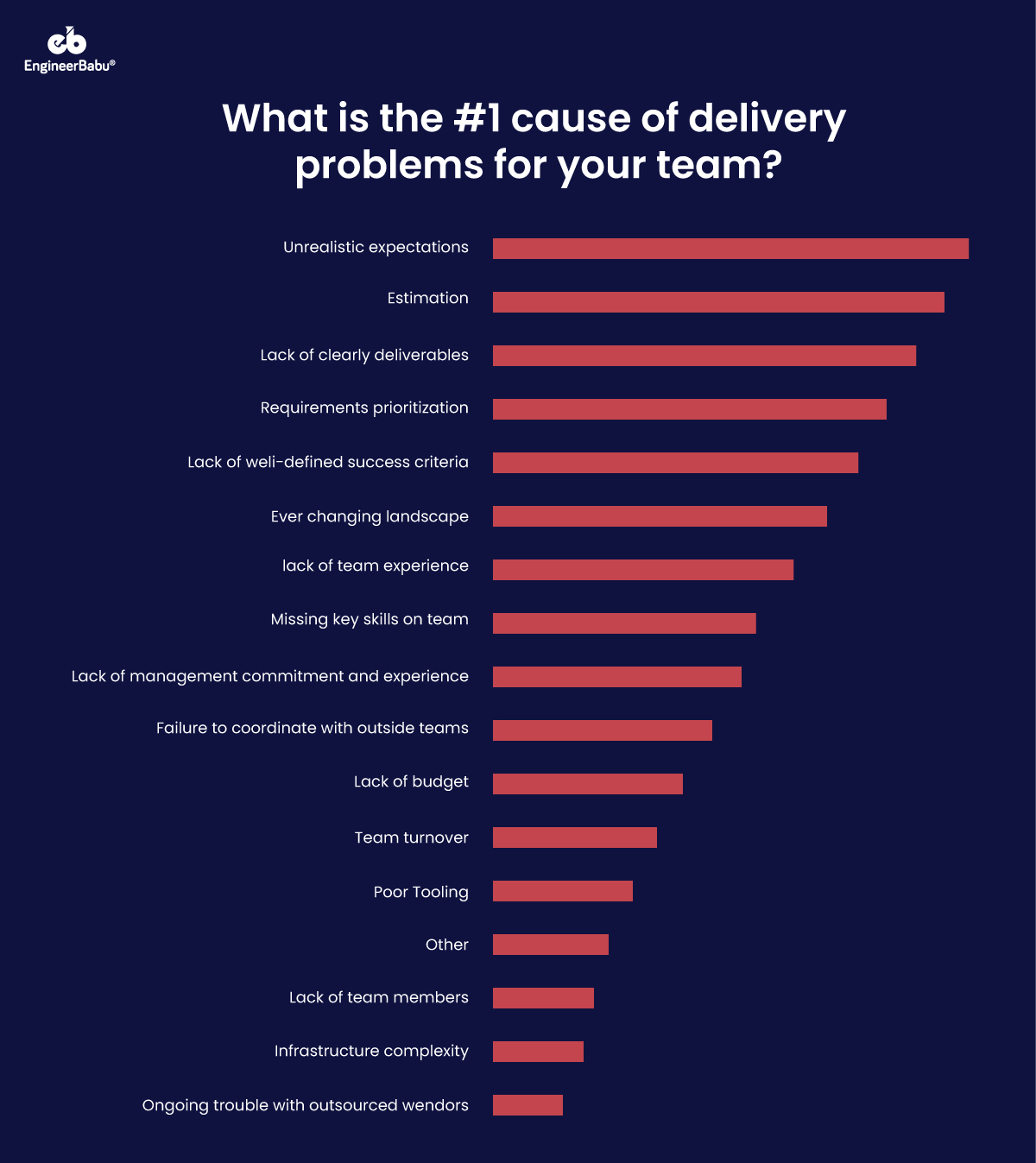 Once you've chosen an outsourcing partner, confirm that they're ready to meet these milestones, and be prepared to compromise if the team needs longer for testing.
26. The Service Level Agreement
The SLA (Service Level Agreement) is one of the foremost crucial documents once we mention outsourcing partnerships.
At the time of making the document, make it to some extent to make sure that every single detail is written clearly. This may assist you to avoid any quiet confusion or ambiguity especially about the standard of the services you'll be getting.
It also is sensible to rent a lawyer especially to manage your outsourcing endeavor in order that you don't find yourself in any legal trouble.
27. Know Your Budget – But Also Know It Is Not Everything
According to Deloitte's 2016 Global Outsourcing Survey, 59% of companies outsource to chop costs. Although it's important to possess a transparent idea of your budget beforehand, it's not something that ought to define an outsourcing project. It's important to not sacrifice quality as a result of cost.
The core aim of outsourcing is to possess a top-quality product made by experts. Deloitte's research shows that 31% of companies outsource to reinforce service quality. An outsourcing development partner should be chosen to support the talents and expertise they will bring back to your project to supply a top-tier software package.
To summarize, the key points that companies should know before outsourcing their software are:
What skills are missing in-house and what skills are needed externally
What purpose the merchandise serves, its functionality, and the way the work should be executed, all outlined during a project specification that establishes key milestones
What quite outsourcing option is best – local, nearshore, or offshore
How to protect property with an NDA
The importance of getting a transparent growth strategy in site
The project's budget and therefore the importance of quality
28. Time to Reap the Rewards
Outsourcing may be a key element of business today and to write it off as unnecessary risk is short-sighted and leaves organizations in danger of being left behind by their competitors. Companies simply can't be as efficient if they handle all tasks internally, while failing to seem further afield than the office floor for expert advice when getting to disrupt the market are often an error that is impossible to recover from.
How Many Companies are Outsourcing?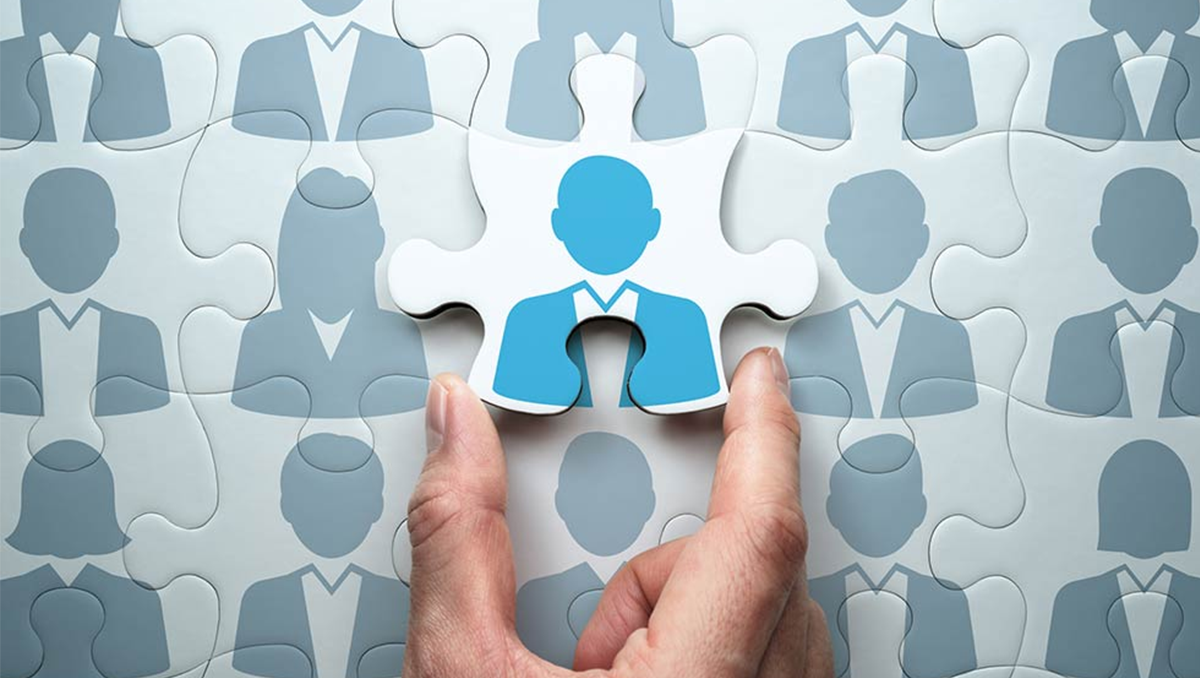 According to Rohan Bhansali, Co-Founder and Director of India's largest digital agency Gozoop, it is estimated that around 300,000 positions are outsourced every year (Entrepreneur). As more and more companies decide to explore the various benefits of the outsourcing industry, this number will definitely increase in the future.
The average annualized contract value was $32.6 million in 2017. It is a 53% increase from 2016's $21.3 million (KPMG). Although there's an increase of 53% in 2017, 2016 saw quite a drop from 2015's $43.5 million. It shows that the average contract value keeps rising steadily year after year.
In 2018, the global market for outsourcing was worth $85.6 billion while the global business process outsourcing (BPO) revenue was $62 billion (Statista). These outsourcing statistics by year show the outsourcing revenue in the IT sector as "just" $23.6 billion.
Actually, it's a step down from the year before, when the market was worth more than $3.3 billion. A steady climb was also seen between 2000 and 2012. These values have fluctuated a bit more dramatically. It was in 2014 when the highest value reached the amazing $104.6 billion, BPO amounted to $76.1 billion, while ITO garnered $28.5 billion.
In the Philippines, there are 21 out of the top 25 offshore call center projects (Site Selection Group). The country is quickly becoming one of the most desirable outsourcing countries in the world. The BPO sector in the Philippines had a 17% growth rate and has created 1.3 million jobs in 2016. In addition, most major multinational corporations are located there.
Top services for outsourcing may include but not limited to things like animation, legal services, financial services, and content production. IT outsourcing trends for 2019 have shown that Ukraine could potentially challenge India's dominance on the market with the value of its IT industry market in 2020 might reach $5.7 billion (EBA).
With a growing number of IT experts offering quality work at affordable rates, the world could turn its attention towards unjustly neglected countries in Eastern Europe. Some top industries and sectors where outsourcing is often considered are:
The defense sector comes with a total deal value of $100 billion.
The government sector with a total deal value of $75 billion.
The insurance sector with a $52 billion deal value.
The healthcare sector has the most increased outsourcing growth of 36% in 2017, the human resource center at 32%, and the finance sector at 30%.
Surprisingly, only 9.4% of the average IT budget was allocated to outsourcing in 2018.
You may see that it's not uncommon to outsource if you work in one of these industries or sectors. However, it doesn't mean that you must have to work in one of these given sectors or industries to outsource work to another country.
5 Main Reasons Why Companies Outsource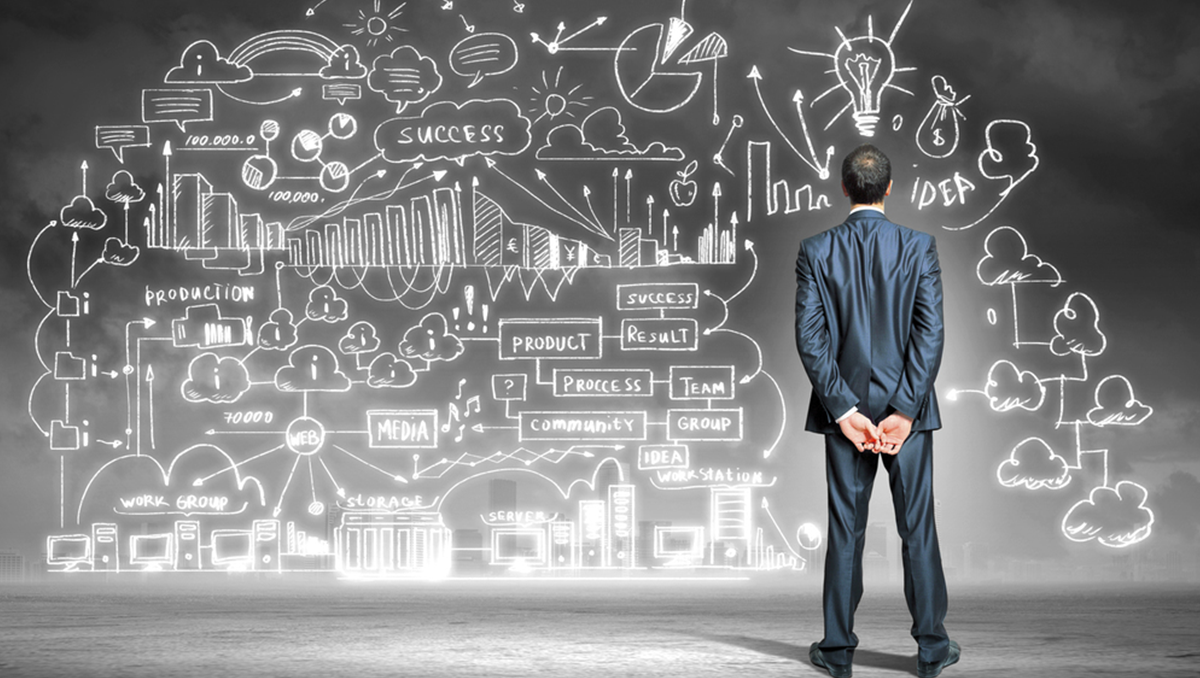 Markets have predicted that the industry of cloud computing, which is mostly associated with outsourcing, would reach $200 billion US in 2019. That's been a lot of outsourcing and that number just only includes cloud computing! So, why do companies outsource in the first place?
As we proceed further, let's take a look at the 5 main reasons why various companies and business leaders opted to outsource:
1. Cost Savings
"Cost savings is the primary advantage in which outsourcing brings in. Even if you find any IT guy with the desired qualification and knowledge, it is likely to cost you a large amount of money. Outsourcing comes to you as a boon. In addition to hiring a company which already specializes in IT infrastructure, it gives you the cost-benefit, which is often a fraction of what you would pay a full-time employee."
Rohan Bhansali
Co-founder and Director, Gozoop – India's largest independent digital agency
Outsourcing can help in reducing costs like regulatory costs and salary wages. Low labor costs are one of the primary reasons why companies choose to outsource. For example, outsourcing to India can give you access to services of international quality at a very low cost, as the cost of living is much cheaper in India.
Businesses are able to take advantage of lower corporate tax rates by handling business overseas. Countries that include Ireland, Hong Kong, Singapore, and Taiwan have very low corporate tax rates.
This can have a dramatic impact on any company's bottom line whenever they decide to outsource certain services there.
While there are uncertainties surrounding outsourcing contract negotiations, companies still often feel a sense of relief and peace of mind once people start signing on the dotted line. Contractual agreements remove any nasty human interactions that can take place when in-house workers are dismissed and thus, offer protection for both parties.
2. Scale Quickly
"You don't need to maintain a huge headcount to achieve economy of scale as manpower can be acquired immediately on a contractual basis. Outsourcing is a good proposition for any startups in manufacturing that are looking to scale up fast."
Himadri Das
HR & Legal Compliance Professional
If you are short on resources, outsourcing is the best solution as it can compensate for insufficient internal resources. This helps you save yourself the trouble of hiring, training, and retaining new resources. Also, you will not have to pay for any additional costs, such as office space or software.
Unlike any other internal staff, an offshore service provider can definitely provide you with 24/7 services for 365 days a year, without vacations. Also, why waste people in areas that don't focus on any of the core business functions? Capital and people are becoming higher commodities in a difficult financial environment.
To focus on what really matters with a business, companies need as many good people as possible. By outsourcing lesser services, companies free up time, internal resources, and capital to move their business forward. With uncertainties surrounding today's world economy, companies need the ability to expand or downsize quickly.
3. Network Security
"With IT resources quitting suddenly, valuable information, data regarding network and IT infrastructure could get lost or misplaced. Network security is another main concern and so is the possibility to function efficiently in its temporary absence. Outsourcing does away these worries by guaranteeing numerous resources and records that can be shared within your team."
Roopen Roy
Former Managing Director of PWC India and Deloitte Consulting India
Founder and CEO of Sumantrana
Any company does not have to undertake all the business risks alone by outsourcing which is a good risk management strategy that you can apply. The outsourcing of your core or non-core business functions to an external service provider helps in risk sharing.
This is why network security and risk management are other main reasons why companies choose to outsource. If a certain business is launching a new product or offering something new, having employees in developed nations offers only a little in terms of risk management should the product not do well on the open market.
4. Focus on Growth
"Many entrepreneurs have great talents but many times they think they can do it all. That can surely stall the growth of the business. By outsourcing the everyday back-office tasks, the business owner has more time to focus on generating income."
Laura Lee Sparks
Owner of Legal Marketing Maven
With non-core functions considered as a waste of time, money, and effort, most companies are unable to focus and concentrate on the core competencies. This results in poor business growth. Outsourcing a part of your work can give you more flexibility to focus on the core aspects of your business.
Since outsourcing increases the workflow, then you can finish your projects faster. Odds are, your company might not be an expert in IT management, HR services, accounting, or any specific functions. Most companies could spend weeks and sometimes months just finding people for a particular in-house department.
5. Grow and Remain Competitive
"Most progressive entrepreneurs realize the unstoppable power of outsourcing to handle aspects of their business that are essential but simply don't make sense for them to deal with personally. Small businesses, usually augmented by a global pool of human capital, can compete directly with the biggest players in their space, and win."
David Walsh
Entrepreneur
Author of Source Control
"At first I felt like I was the only person who could do the work efficiently; I wanted control over everything. But I would like my business to grow and in order to do that I had to let go and start delegating."
Tonya Thomas
President of The Small Office Assistant
Outsourcing can give you access to specialized skills and world-class capabilities that cannot be found locally. For example, when you require a skilled mobile application developer at a lower cost, but are unable to find one, then through outsourcing, it can help you gain access to such skills and remain competitive.
Believe it or not, outsourcing can actually help you grow while improving service. Why waste valuable time and resources training an in-house customer service team when there are professionals who can be hired to usually do the same task for a much lesser money?
How Companies Manage Outsourcing?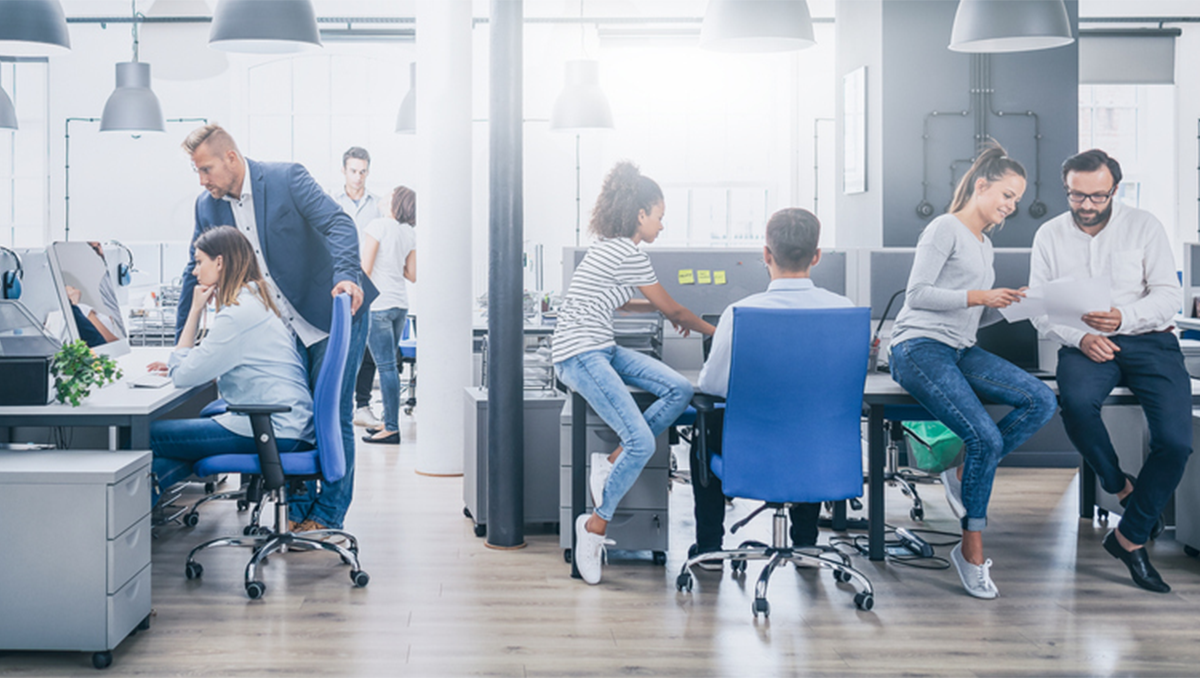 Along the way, we have made many mistakes and learned many lessons the hard way. In this ultimate detailed guide, we share to you how most companies manage outsourcing to avoid any unnecessary failures when going in this direction:
1. Be Transparent
A good indicator of the corporate culture is the ability to mention what you think to anyone (regardless of the position). Especially about problems, weaknesses, and mistakes. As Ray Dalio suggests — be radically transparent. That way your team is going to be ready to come up with amazing ideas and solutions.
Note: Be prepared as it's pretty difficult for most people to face uncomfortable truths and become transparent.
2. Learn the 5'A's of Motivation
"A Vision. A Purpose. Authority. Autonomy. Appreciation."
Have a transparent purpose, communicate it with the whole team and make a vision for it, give autonomy, lead competently authority, and appreciate contribution!
3. Outsourcing = Product!
The tasks are mostly repetitive, and if you do not generalize them into small solutions/products, then you're managing your business ineffectively. Make sure to search for ways to enhance the efficiency of your servicing business by creating small solutions.
4. Two Key Advices on Sales: Be Likeable and Earn Trust
Nowadays, it's not enough to just try to do your work. Clients want to figure out with someone they like and trust. It's a robust competitive advantage. Hard to realize and straightforward to lose. Sincerely look out for your client, attempt to really resolve his/her problem, and not just sell more of your services once they don't really actually need it. They'll appreciate it and surely be available to get back to you.
5. Be More Proactive
If the client asks for the update about any project — then you could have already failed. Make sure to have effective communication in order for your client to get updated at all times. Get ready for any feedback before the client tells you what to enhance. Communicate every problem encountered or potential issues as soon as possible.
6. Close more Deals using Backchannel Sales
For example, ask the CEO to follow up the lead with an email especially when the sales cannot get any response from him. It works like magic in some cases.
7. Check-in for Google Trends for your Competitors
Probably, you have signed up for the Google Trends for your brand. How close would it be in knowing what your competitors are doing? Google Trends will offer you an honest overview of it. However, never use it just to repeat what your competitors do, but to make sure you're occupied in front of them.
8. Grow and Innovate
Most companies cannot outgrow the extent of their leaders/owners. If the leader is stuck somewhere within the micromanagement style from the last century or resists the innovation, then the company probably won't become successful. It's an enormous challenge and responsibility for the leaders to grow and innovate all the time.
9. Conduct Regular One-on-One Meetings Together with Key Team Members
Investment in your people is one of the simplest things you can make. Provide coaching, share updates/important information, confirm that the team morale and motivation is on a high level, give feedback and appreciation. It's a crucial way of staying on top of the important things.
10. Trust — is the #1 Task of the Management
You can lose anything, but you ought to not lose trust. You'll be ready to rebuild the entire company by having the trust of your people. Trust is the foundation of the team's synergy and effective teamwork. Never underestimate it.
11. Values should be Verbs, not nouns
It's popular and natural nowadays for anyone to possess the company values. Confirm your values and make sure that it's really the one that your team believes in and most significantly, lives by. Values should be put into action in order for anyone to use them to make the right decisions.
What are the Pros and Cons of Outsourcing?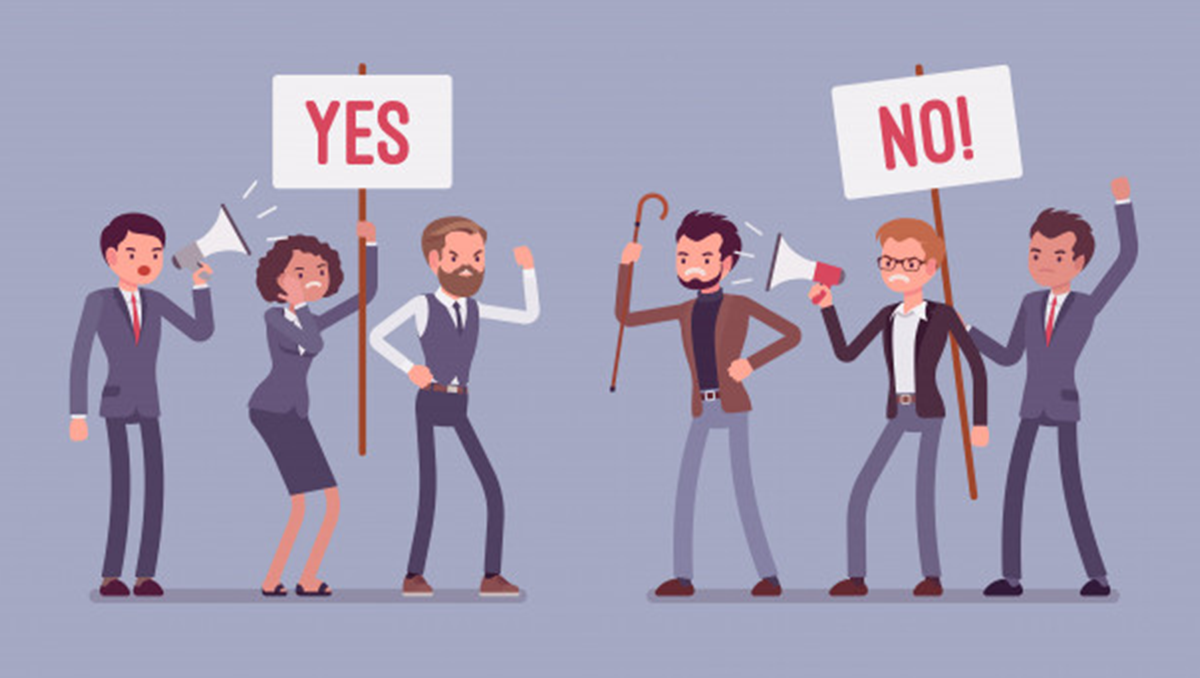 Outsourcing is often undertaken to provide business enterprises growth and a competitive advantage by delegating business processes to external agencies while realizing the benefits of low labor, better quality, and improved innovation.
While these provide a good picture of the fair side of the coin, most managers however need to grope with the possible shortcomings and downsides of the process which have a corresponding impact on the company's core processes.
It is essential to best analyze the opportunities presented to reflect upon the advantages vis-à-vis the disadvantages of outsourcing.
Pros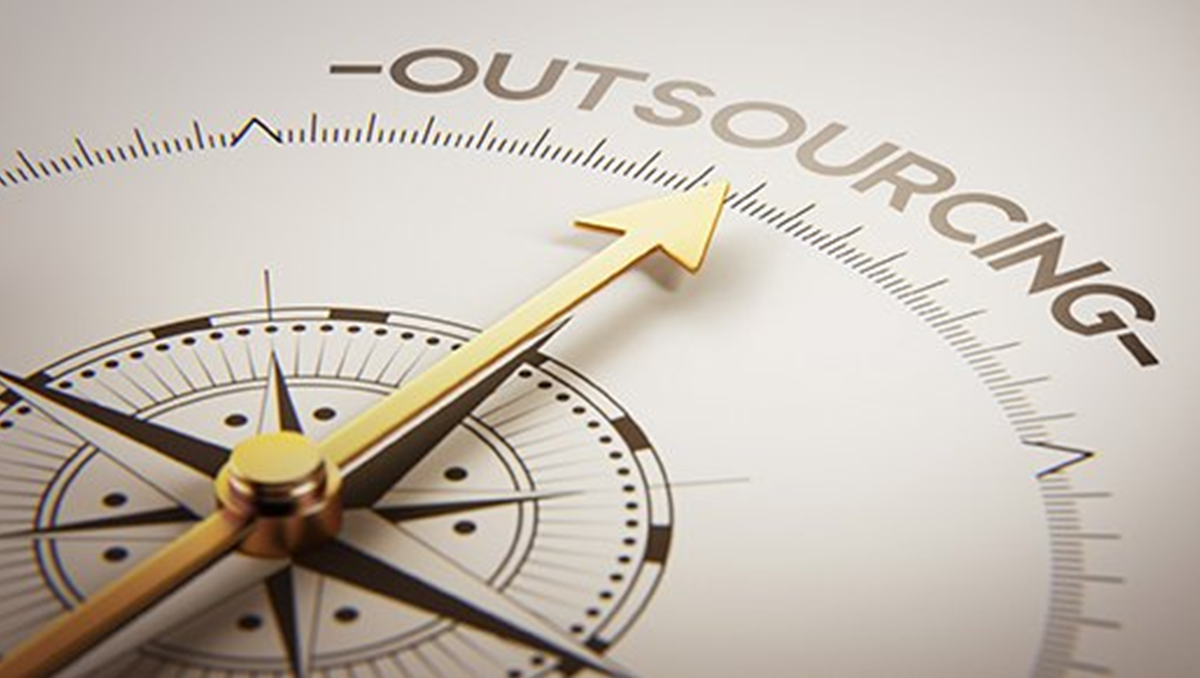 The businesses you outsource to maybe freelancers, independent consultants, or other large corporations. No matter what the size of the business you work with, contracting out operational tasks can provide various benefits.
Being aware of the benefits of outsourcing a particular task, job or process will surely help you decide if this is something that could work for your business. Here are the main reasons to give this a try:
1. You Get More Experts from a Larger Talent Pool
Your core team might be great at a number of things, but nobody is perfect at everything. By outsourcing particular tasks, companies are often able to substantially improve performance by drawing on the niche skills of experts in certain specific fields.
You don't have to hire more employees because when you outsource, you can pay your help as a contractor. This allows you to avoid having an employee into the company, which saves you more money on everything from benefits to training.
2. You're Able to Focus on What Truly Matters
Another benefit of outsourcing tasks is enhanced freedom and improved focus on core business activities. You'll be able to concentrate your skills on strengthening and improving the core processes that help make your business grow and improve by passing on supporting processes. Also, outsourcing can free up your business to focus on its strengths, allowing your staff to concentrate and pay attention to their main tasks and on the future strategy that makes you profitable without sacrificing quality or service.
3. You Can Share Some Risks
One of the most important factors in any kind of project is risk assessment and analysis. You will benefit from the enhanced ability to plan and mitigate potential risks by outsourcing certain campaigns or processes to experts in their respective fields.
Considering that periods of high employee turnover can add uncertainties and inconsistencies to a business, outsourcing provides a level of continuity to the company.
This reduces the risk that a substandard level of operation may bring, even over a short period of time.
4. You Can Reduce Costs
As one could imagine, outsourcing any work is almost always going to be cheaper than hiring permanent full-time staff. It does not only save time and money on recruitment, but your profit will also be extended to the shorter overheads.
Even companies that outsource payroll management save 18% more on average than companies that deal with it in-house (PWC). Of course, this does not only include just payroll management but also the workforce administration, health & welfare benefits, and time & attendance. In addition, companies that opt for a single vendor to outsource multiple functions can even save up to 32% according to the outsourcing statistics.
5. Increased Efficiency and You Can Work Around the Clock
Choosing the right outsourcing company that specializes in the process or service you want them to carry out for you can definitely help you achieve a more productive, efficient service, often of greater quality. Added to that is another major benefit of outsourcing digital work overseas. This is considering the substantial differences you might encounter in terms of time zones and holidays.
Although this can pose an initial hurdle logistically, once you overcome it then it can effectively mean that your business is running even while you're fast asleep.
6. You Can Simplify Project Management
When you choose to outsource work through a wider range of specialist freelance websites and online services, you're often provided with dynamic and intuitive platforms that will surely help you to effectively manage what's being done, when it's due for submission, and how it will be paid. The majority of this can be automated, which frees up your time for more important and worthy work.
7. Flexibility and You Can Simplify Work Relationships
It is fantastic to know that there are quite a few small business teams that are tight-knit groups of friends and family. But when you're close to your staff members, it can also lead to various issues when work isn't being done up to par.
Typically, by outsourcing work, you'll be able to minimize work relationships to just simple, contractual arrangements. Also, as it offers the flexibility of staffing, outsourcing allows operations or departments that have cyclical demands to bring more resources when they're necessary.
Then, the outsourcing company can be released when things slow down again, maintaining a company's adaptability.
8. Feel Positive and You Get Peace of Mind
In the future, outsourcing will see an increase in higher-level jobs (ATKearney). Though automation is one of the biggest trends in the world today, there are still some fields where outsourcing is simply a much better option.
We can expect much higher-level jobs to be outsourced in the future considering the increasing quality of the workforce on outsourcing.
Cons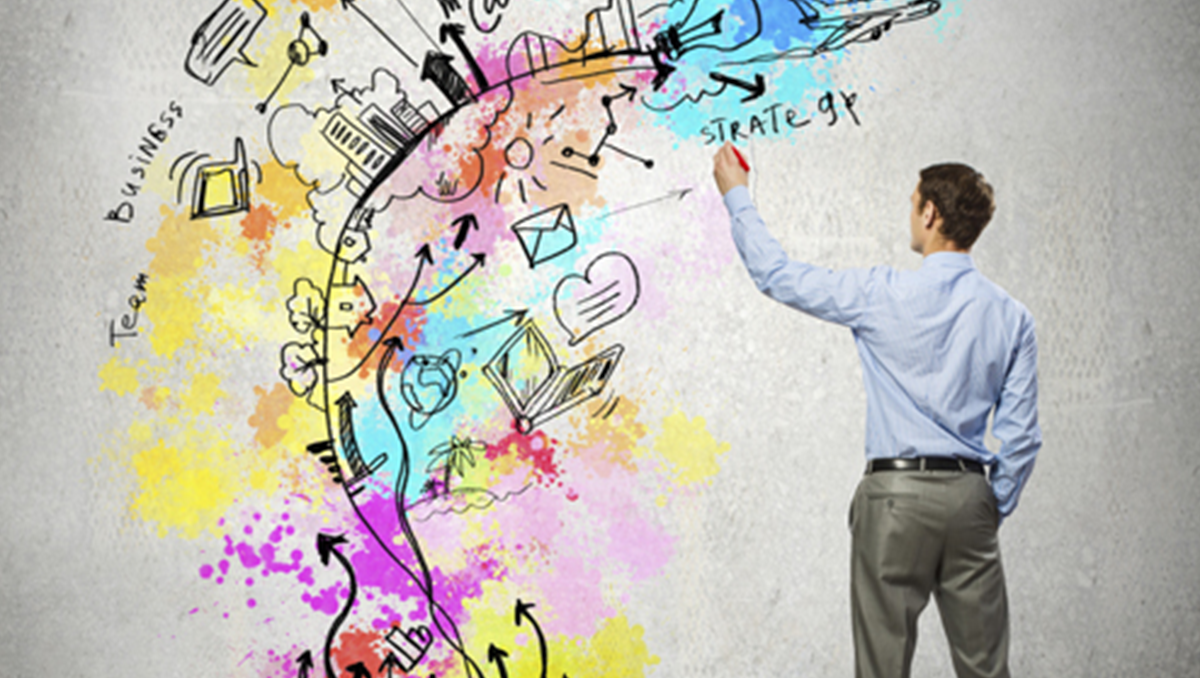 As your small business grows and expands, you may be able to find yourself playing more and more roles in its operations — sales rep,  marketer, receptionist, bookkeeper, and even janitor. When you reach a point when you decide that you need help, then you will have to choose between hiring some employees and contracting outside service providers.
In reality, outsourcing involves handing a certain direct control over a business function or process to a third party. With such, it comes with certain risks. The pros and cons of each choice will depend on the type of company you own.
1. You Lose Some Control
As you could expect, when you farm work out to any external agencies or freelancers, you're actually losing control of how those tasks are being monitored and even performed. As long as you know and trust who you have hired, then that shouldn't be a huge issue, but still, you have got to tread carefully.
Also, although you can provide the direction in regard to what you need to accomplish, you have to give up some control when you outsource. There are many reasons for this, which include the fact that you are often hiring a contractor instead of just an employee. And since this person is not even working on-site, then it can be very difficult to maintain the level of control you desire.
2. You Reduce Quality Control
Despite all the advantages of outsourcing, it's only an honest thing if you're receiving the standard you expect.
Outsourcing companies and a few freelancers may often be motivated by profit instead of employment well done. meaning the work you send may come quickly, but will lack the quality and quality that customers have come to expect from your products or services.
3. You Share Financial Burdens
Since you'll be turning over a part of the operations of your business to a different company, you'll now be tied to the financial well-being of that company. Due diligence and a review of the corporation's financial statements are typically an honest predictor of the health of the company.
4. You Risk Public Backlash
If you are taking any work overseas (even just to write down one blog or two), then your business alright may run into ill will from consumers that have taken an ethical stance against outsourcing. Right or wrong, for better or for worse, some sort of criticism is usually inevitable.
5. You Shift Time Frames
One major disadvantage of outsourcing particular tasks is the risk that your freelancers or partner agency could also be marching to the beat of a special drum. As a result, it would be very difficult to synchronize schedules so as to make sure your customers receive what has been promised to them on a reliable timeline.
6. You'll Lose Your Focus
An important advantage that a little business has over an outsized company is its ability to form changes to its strategic plan or operating procedures quickly. So as to reflect shifts in market demand or sales environment.
Outsourcing a number of the company's operations, like manufacturing, to external providers can hamper these changes, as their staff will have to be retrained or new providers found.
7. Things Get Lost in Translation and Communication Issues
According to Cameron Herold, the Founder of a COO training program, communication is important to gain success within the business world. Since an outsized number of US-based employees report not being engaged at work, communication still remains a serious problem. So, will this worsen if you outsource?
This doesn't always inherit play, but it's one of the most important potential drawbacks. Here are several inquiries to ask:
What zone does the person sleep in and the way does this match up together with your business hours?
What is your preferred method of communication? Phone, email, instant messaging?
Does the person have access to a more reliable internet connection?
8. You May Face Moral Dilemmas
The company's employees could react (and retaliate) to outsourcing one or two key functions/departments within the company. To those employees, the act of outsourcing could signal that their job is respectively in danger and can eventually be eliminated or at risk by being given away to the outsourcing company.
The management team must look out at how the message about outsourcing is delivered to the corporate employees. There's no such thing as over-communication when major changes like outsourcing departments or company functions are concerned.
Countries Ranking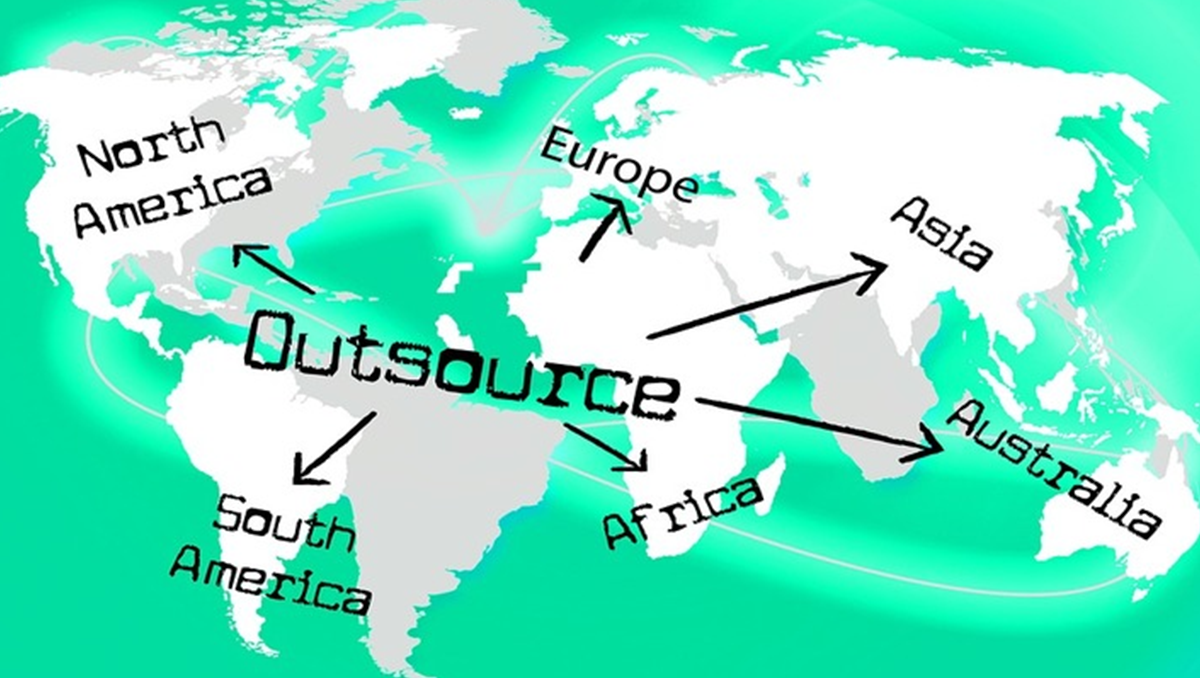 Generally, in terms of outsourcing, agencies and professionals in some countries have higher ratings than others. Based on a study that evaluated the cost, availability, people skills, and business environment scores, here are the top countries for outsourcing:
| | |
| --- | --- |
| Country | Rating |
| India | 7.07 |
| China | 6.31 |
| Malaysia | 6.11 |
| Indonesia | 5.99 |
| Brazil | 5.93 |
| Vietnam | 5.92 |
| Philippines | 5.87 |
| Thailand | 5.86 |
| Chile | 5.76 |
| Colombia | 5.73 |
If you are new to outsourcing, then India may be an excellent spot to start out researching outsourcing agencies. If you're trying to find development help specifically, take the time to see some agencies in Ukraine.
There are tons of research and analysis that goes into the outsourcing business. For instance, a corporation located in country A might consider country B because they need an excellent people score. nation score is measured by the nation's people skills which might include language diversity, educational skills, and even the dimensions of their information technology industry.
Another vital part of doing business internationally is the political environment. Does the economic/political environment appear under control and remain strong? How is that the infrastructure? Is the culture exposure high? These are a couple of considerations when determining whether or not a rustic can handle the sort of business you give them.
Lastly, and most significantly, how financially attractive is that country? Is there any growth potential, and are compensation and infrastructure costs low? All of those questions are essential to discovering whether or not it's worth doing business abroad.
So, here are the highest ten countries to outsource business:
1. India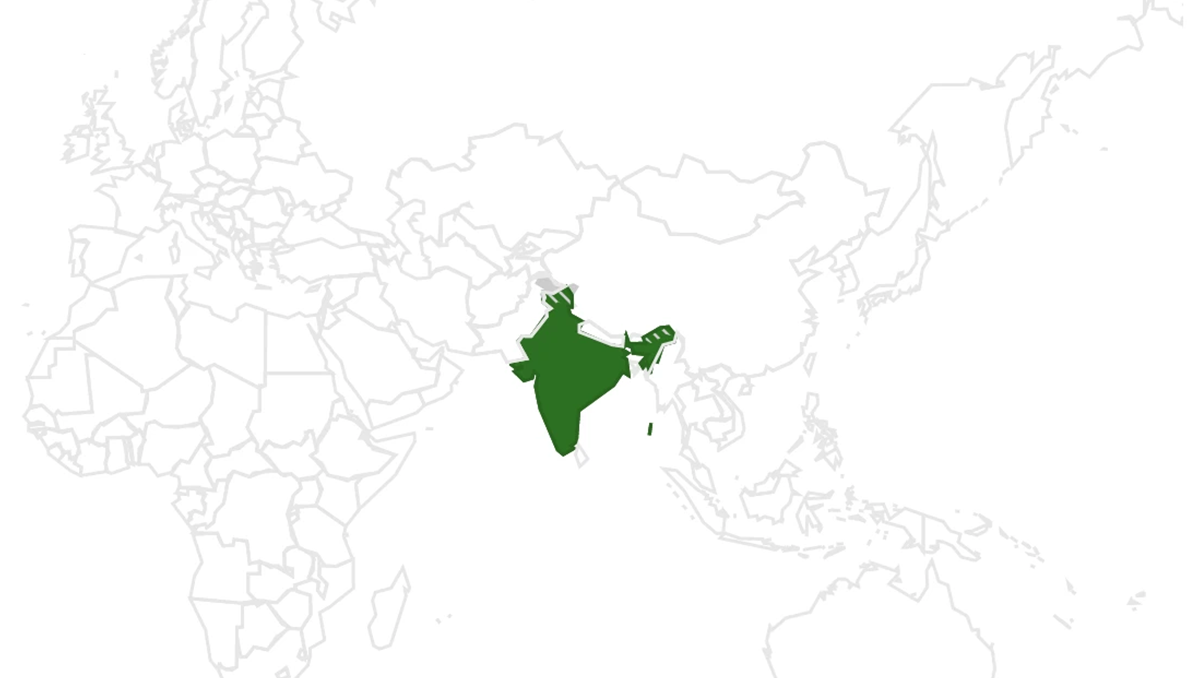 India is one of the most popular countries for outsourcing. This is often why it has become normal to listen to someone who has an Indian accent, while you're attempting to activate your new iPhone.
With 14 "super cities" ranking high within the list for services globalization, you'll expect that India may be a veteran within the field and its apparent industry leader. The trust for the skill of Indian labor, despite its cheaper cost, is clear once you consider that nearly half the worldwide 500 operate within the country.
Companies across the planet are reaching bent India because their culture is filled with intelligent, efficient, and hard-working individuals. The only thing that's a true drawback is the country's environment, and the weakest side would be their political environment.
The country has occupied its position among the top IT outsourcing countries in 2020. They have been functioning during this direction for quite 25 years. Programming outsourcing is a mature industry in India. It owns an enormous pool of IT specialists. Leading services evolve service offers and expand the normal ones.
Customers are usually offered reasonable and one among rock bottom prices. Cultural compatibility, technical skills, and business process organization are still could be the difficulty even in any case those years in some situations. Yet, a number of the best Indian software companies can deliver excellent results.
2. China
China may be a country that's still adjusting to the world's economy because it decided to start to enter global business 21 years ago. Known for having the highest population, China has over 1.3 billion consumers in its market.
This country may be a key player within the global outsourcing industry and plans to steal a big segment of India's outsourcing revenue within the future.
India and China boast the very best populations. Though English speakers structure about 1% of the people, China has begun to pivot more actively towards the digital scene, with new contact centers that promise to innovate and utilize new technology
China aims to enhance both business and political environments.
3. Malaysia
Among the various outsourcing newbies, Malaysia may be a part of the highest three global leaders. Its predicted net-value for the 2013 financial year is claimed to be on the brink of $1.9 billion dollars.
Known for its cost-effective and value-oriented services, Malaysia is going to be ready to remain a key contender among its BPO (Business Process Outsourcing), SI (Systems Integration), and IT consulting segments. Unlike China and India, Malaysia has low people skills, which lower its attractiveness.
Where Malaysia is the more stable and attractive option for investors looking to make business centers within the region, Malaysia is partially limited by the smaller number of outsourcing developers.
4. Indonesia
Indonesia may be a country that's nearing the IT leaderboard. The country has decided to maneuver faraway from its dependence on exports, which made up an outsized portion of its outsourced business. Indonesia is now restructuring its strategy toward economic progress.
The IT segment is its main proponent. It includes SI, support, training, internet, and global professional services. For businesses that are looking to hitch the IT segment, Indonesia should be your first consideration.
Indonesia may be a bit newer entrant to programming outsourcing. This country is one of the economic powerhouses in Southeast Asia. It's the most important GDP during this region. Indonesia has the 4th largest population within the world that's why it's an enormous source for brand spanking new and talented developers.
It is recognized by Gartner for being among the top IT outsourcing countries in 2020. The trend of outsourcing in Indonesia is often increasing. Jakarta is the center of the IT industry in the country.
5. Brazil
Brazil may be a very balanced country when it involves outsourcing considerations. Their financial attractiveness, political/economic environment, and other people skills are quite even.
With a robust economic footprint, combined with the most important domestic IT consumption in Latin America, Brazil is revered together with the most well-liked countries within the business world.
With IBM and HP as recurring clients for outsourced work, Brazil may be a popular pick for Latin and North American businesses. The outsourcing laws and promises to coach citizens in IT issues make Brazil a bustling competitor for the standard offshore sources.
6. Vietnam
Vietnam presents a wise choice for contemporary outsourcing needs with its proven diary of stability and high concentration within the IT field.
With university graduates already conversant in Western business practices and values, and may communicate with clients in English with little to no cultural clashes. In Vietnam, labor costs 90% but within the U.S., which suggests more funds for development.
Consistent with MarketsInsider, Vietnam is ranked 5th within the "Best countries to outsource to within the World in 2019" list. Furthermore, the country has jumped five places to sixth within the 2017 Global Services Location Index. This is often the very best ever spot Vietnam has achieved within the index, which is now in its eighth edition.
It also marks Vietnam's return to the highest ten list for some time since 2013.
7. Philippines
With a 46% growth rate, the Philippines became a robust competitor among the outsourcing industry.
This rate of growth has been maintained thanks to this country's low labor costs, highly skilled workforce, and language diversity. Call centers have begun exposure and supply businesses email response and management services. 80% of this service is run to the US, which has given the countries BPO services an enormous boost.
Quality, Cost-effectiveness, and reliability is the best because of sum up this country's provisions. Philippines could also be a BPO expert, with neutral-sound English and 24/7 service else.
8. Thailand
Thailand is one of the most popular countries for outsourcing because it's been deemed to be one of the foremost financially attractive countries within the world. Its low costs and high returns entice business professionals around the world to take a position in this profitable country. However, the country's downfall is its political infrastructure.
Thailand may lack workers who could be innovative, intelligent, and cohesive to whatever project gets thrown at them. Many perceive the matter to return from its poor leadership and political decisions.
9. Chile
Chile has become an enormous player within the outsourcing world thanks to its advantageous location. Over 40% of Chile's exports go on to Europe and therefore the US. Known for one among the very best acclaimed research and development sectors within the world, Chile has been deemed to possess the very best ranks in EIU's "IT Industry Competitiveness Index of 2009".
One of the opposite major strengths of this country is its stable government and currency in Latin America. This is often also supplemented by an open immigration policy, which allows work permits to be obtained within every week. There's no doubt that Chile has developed one among the foremost amazing workforces within the world.
10. Colombia
Outsourcing may be a common practice within the world of business and Colombia has a high potential for one reason: there's a good range of companies that provide BPO services, offshore, nearshore, KPO, and shared services.
These have emerged as investment opportunities in Colombia for international companies that seek a competitive labor pool and recognize the country's strategic geographic positioning when it involves providing services within the region and across the planet, alongside the opposite ideal foreign investment opportunities the country offers.
Several multinational technology solutions companies have found Colombia rustic with the potential to rework the market. The Colombian capital concentrates 81% of tech companies, with an estimated 1,500 foreign companies, additionally to a rise in local companies.
Among the services commonly provided are contact center, back-office, IT support, financial, accounting, human resources, sales, purchasing, and logistics.
The South American country may be a growing market. Colombia has the third-largest labor pool within the region and therefore the second-largest Spanish-speaking population. Government support for entrepreneurs may be a good sign for 2019, also as its commitment to digital transformation.
Wrap Up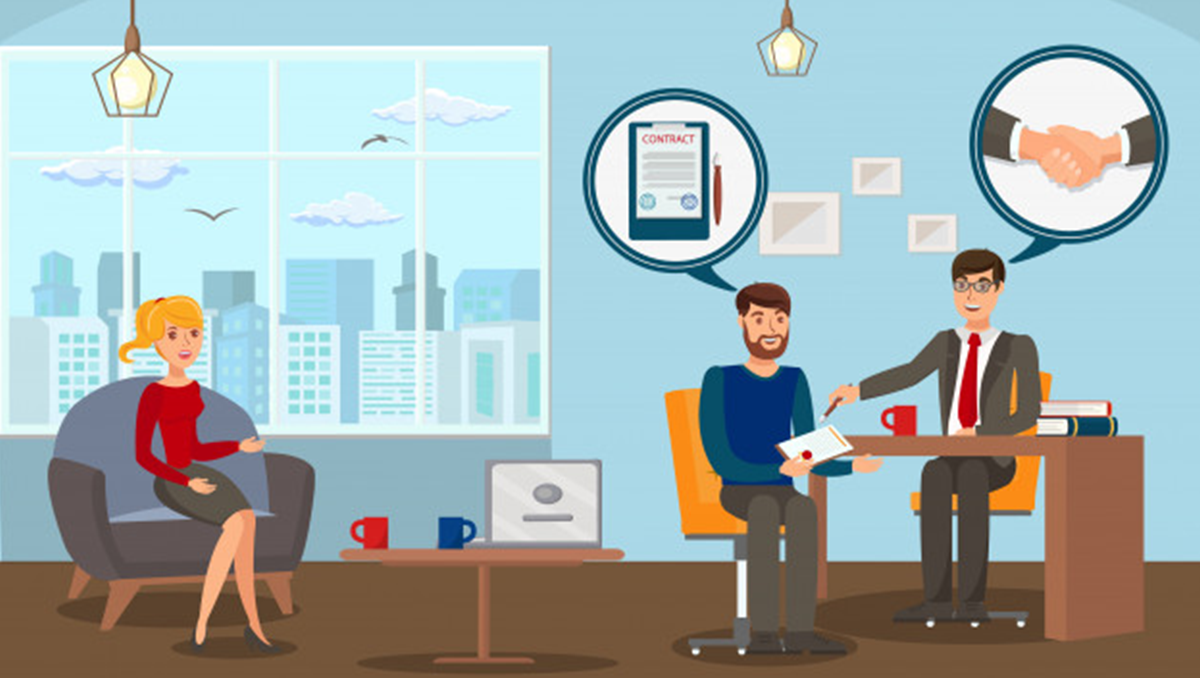 The future of outsourcing is bright. Outsourcing is cost-effective, making it ideal for little businesses with limited budgets. Organizations can either use software to exchange two or more manual laborers or hire equivalent capable talents from other countries at a lower rate. The statistics we gathered are meant to assist you to come up with substantial strategies for your business.
Thousands of companies are already outsourcing business processes and jobs around the globe. Outsourcing is a superb thanks to save time and money. Outsourcing also can assist you to find top talent in places you'd never have access to if you simply hired within your local area.
Focus on the worth a contractor's expertise adds to your company. Whether through expanding production, marketing your company more extensively, or disrupting the way your industry does business, outsourcing can provide a chance for you to innovate, grow, and rise above the competition.
Tech and telco giants are among the most important users of outsourcing, globally. These companies found out headquarters in countries like the Philippines and India to maneuver some facets of their operation. On top of the already wide wage gap, these countries further attract big brands to open up shop by giving generous tax incentives.