When it is about building a customized WordPress website, you think about whether to hire a WordPress developer or do-it-yourself? Evidently, hiring a skilled WordPress developer can be a gruesome, daunting, and a time taking task. Whereas, a skilled WordPress developer can take your simple website to a new level, differentiating it from a wide pool of websites using the same available templates and SEO strategies. 
WordPress is currently one of the most popular and biggest Content Management Systems in the world. It is used for building personal blogs to most creative and interactive websites. Hence, there are 55,000+ plugins and more than 31,000 themes available for WordPress Developers to make best customized WordPress development. This makes WordPress the number one choice among developers and businesses to build websites or blogs.
These statistics depict there is no shortage of WordPress developers around the world. So, the question arises, how to hire a WordPress developer from the sea of talent, and what to look for while outsourcing WordPress development? Let's try to answer such questions and learn how to hire a WordPress developer.
When to Hire A WordPress Developer?
Basically, a WordPress developer in a tech-architect, or someone who develops or supports the development of a WordPress website. The developer suggests or introduces new ideas that are feasible with the respective business. Such developers also help in implementing and setting up accurate solutions, as well as integrating and modifying the things to near perfection. 
Apart from that, a skilled WordPress developer can also suggest and guide you in the best way to implement the best strategies that can meet your needs. Such as, customized coding, installing premium plugins, etc. based on your needs. 
To make an SEO friendly website, they can also guide to use relevant ready-made templates, customize UI and UX and guide designers in doing so. Overall, a good WordPress developer is one who understands when the product requires customization and when not; just make what is required, not too much or less. 
A clever WordPress developer can also suggest measures to minimize your expenses and without any custom coding. For instance, using the readymade premium plugins and code combination. If the developer is visionary and a good architect, then will definitely suggest the optimal ways to accomplish any business goals.
Advantages of Hiring A WordPress Developer
Less time in learning the intricate details of your WordPress development website.

The developer can actually add customized functionalities to your site, which is helpful in the event when you require specific features and choices. 

There are minimum chances that your site will look 'cookie cutter'.

Your WP developer will realize how to capitalize on the platform, which means boosting your site's performance, security, etc. 

You'll have somebody to reach out for assistance with specialized technical issues, bug fixing, updations, and many more.
How to Hire A WordPress Developer?
While looking to hire a skilled WordPress developer, then it is important to understand that it is your responsibility to set the quality of developer and thoroughly search your candidate on various portals. If you fail to do so, then you will end up wasting your time and resources or might have to satisfy with a sub-par job or object. Thus, following these 4 steps thoroughly you can find the answer of how to hire a WordPress developer.
Step 1- Define your Requirements Accurately
Regardless of whether you are not building your site personally, you'll require a clear idea of your requirements before you hire a WordPress developer. The more explicit details you can provide, the better the final product is going to be. 
You don't have to begin arranging the format of your site, however you will need to define its purpose and content in a more broad manner. For example, consider:
What will be the objective of your site– to share data, build a community, make sales, and so forth.

The types and number of pages you would prefer.

Any specific features and functionality your site requires, like booking or order forms, social media integration,

e-commerce

facility, calendars, etc.
When you hire a WordPress developer, these are the initial data briefs you'll need to convey to them. Thus, you'll know you both are working on the same page about the direction your website requires.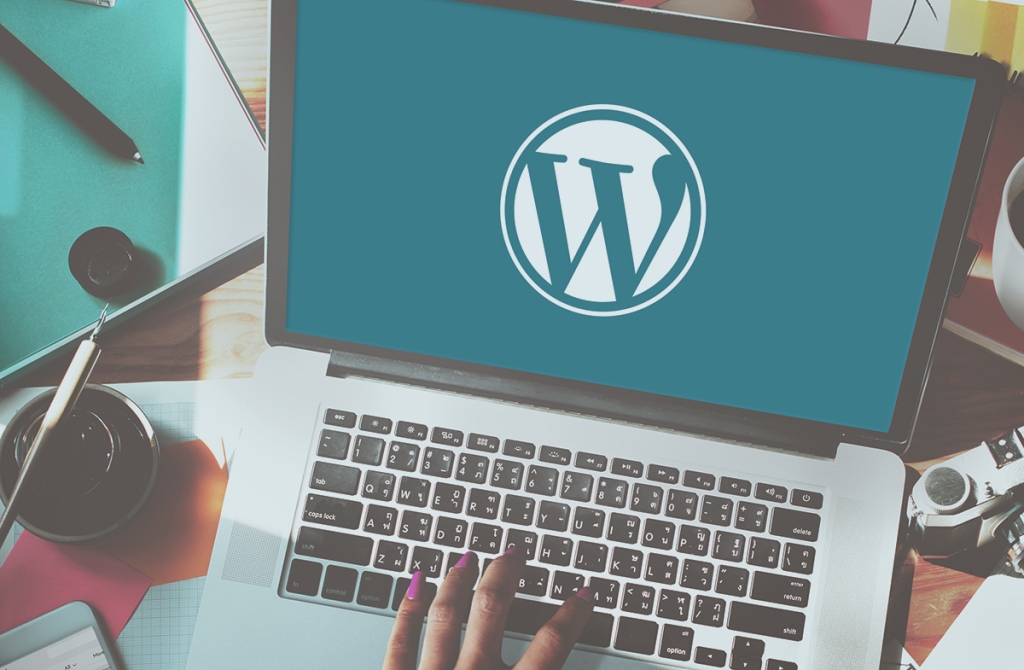 Step 2- Know what you are looking for in a WordPress Developer
In case you're aiming to hire a WordPress developer, you'll need to realize how to evaluate applicants. It can be difficult, particularly when you have minimal technical specialization. However, you can still make an informed decision.
To make it possible, you'll need to consider the below mentioned factors:
What are the charges of WordPress Developer?

 
Specifically, be careful about those on the exceptionally low end of the scale, charging $5 to $15 each hour (or something like that). This probably demonstrates the lack of experience.
Do they have previous work Portfolios?
Everything you can manage while checking a potential recruit is to take a look at previous websites or products they worked upon. If possible, then visit the sites and invest a little time on them, test how easy or difficult it is to navigate the site, whether the key elements work appropriately or not, etc.
Can you get some References, Reviews, or Testimonials?

 
Try to reach out to their colleagues or bosses they earlier worked for, and ask what their experience resembled.
A few designers can even develop a custom WordPress development theme, whereas others can effectively use page builder plugins like Elementor. There's not actually a set in stone here, yet you'll need to know precisely what the establishment of your site will be on the grounds that it will influence how you will implement changes in the future.
At last, it's wise to connect and have a discussion with the strongest applicants prior to settling on a decision. Get some information about their experience, let them realize what you're searching for, etc. This will disclose to you a couple of things – how fast the designer responds, how well they communicate, and how clearly they understand your needs.
Step 3- Inspect their Portfolio In-depth
Designers ought to provide a portfolio of their recently finished ventures. Here are only a couple of things you should be looking for:
Worked on Similar Projects to your Business
You need to identify that the designer is fit for delivering what you are requesting or to serve the purpose accurately for what you are hiring a WordPress developer.
While hard to pass judgment, in the event that you have a complex project that requires multiple functionality, it's significant that the hired developer has the experience to build it. If their portfolio contains most of the simple sites with restricted functionality, they presumably don't have the expertise to fulfil your project demands.
Assuming you need a custom plugin, yet the developer just builds websites, or the other way around, they might not have the skills you need.
Step 4- Conduct Video Interview to Hire A WordPress Developer
As video meets interviews commonly start communication in the hiring process, use them to ask some fundamental queries about the job role and a candidate's fit. Useful questions might include: 
For what reason do you feel you're ideal for this position?

What pulled you to working with our organization?

What specialized WordPress development technical skills do you have?

Clarify how your schooling and qualifications will work well for you in this job role.
The Interview Questions to ask While Interviewing A WordPress Developer
In the wake of narrowing down your contender to a chosen handful. It's an ideal opportunity to investigate each candidate in more depth.
To test potential skills of a WordPress developer while recruitment. Ask them a progression of questions that plunge deeper into what they guarantee they can do. Here are a few questions you might jump at the chance to pose:
What is your experience of customizing or writing WordPress development code?

Which WordPress plugin do you use frequently?

What is a custom theme?

What is your experience of making new themes in WordPress development?

How would you normally optimize a site for SEO?

What are your preferred communication strategies?
What are the Best Ability Tests to Hire a WordPress Developer?
CSS:

The CSS developer test checks applicant knowledge and skills in CSS techniques and concepts.

WordPress Developer:

Evaluates applicants knowledge in the WordPress infrastructure along with coding abilities.

PHP (Coding) at Intermediate-Level Algorithms:

The PHP test evaluates coding abilities of applicants with a short coding assignment.

SQL (Coding) at Intermediate-Level Querying:

The SQL query running test checks candidates abilities in making a query on the database with medium-level complexity.

PHP (Coding)Entry-Level Algorithm:

This

PHP

test evaluates the applicant's ability to program a small algorithm and tests their basic programming skills.

PHP (Coding) Object-Oriented Programming:

This

PHP coding

test estimates the applicant's object-oriented programming abilities and skills to use  PHP's specific functionalities.

Critical Thinking:

The critical thinking test assesses an applicant's ability to implement critical thinking skills to ensure problem's solution.
How much does it Cost to Hire a WordPress Developer?
When aiming to hire a WordPress developer, the first question always arises is; What is the normal hourly rate or the annual salary of a freelancer or a full-time employee? Thus, on an average the yearly compensation of a skilled WordPress developer is $112,921. Whereas, most freelance developers charge between $60-$100 each hour.
Other than the yearly salary or hourly payment of both employees and freelancers, make certain to factor in the cash you need to spend. While, preparing and onboarding another WordPress developer. A full-time employee normally costs more. As you need to prepare them to find a place with your organization culture and locally available to them for your method of chipping away at projects. On the other hand, a freelancer will introduce their own process and commonly require less oversight and expenses.
Wrapping Up
Hiring a WordPress Developer can be like exploring a minefield the first occasion when you do it. Yet each time you work with another developer you will find the interaction process becomes simpler. There's a ton to consider, from scope of project and contracts to onboard candidates and payments.
The WordPress developers introduce a host of benefits to a company, such as ongoing technical support and advanced feedback into the user experience and technical SEO issues. Hope, reading this blog helps you in answering your question of how to hire a WordPress developer.
So, if you also like to hire a specialized WordPress developer then EngineerBabu is the right destination for you. We understand business needs and dedicatedly work to deliver best services and quality business solutions. For more information and detail you can Contact Us, we are here to help you in the best possible way we can.