Whether you have been in business for ages or just a new entrant into the marketing world- term Business Intelligence must have been came across to you as a part of your business venture. However, the scope, measures, and Business Intelligence trends always evolve and change based on the market needs. So, it is important for your business to maintain the pace and follow the trends regularly to be into the competition for a long period of time.
Business Intelligence is a very wide term used to cite technologies and applications. Both are thoroughly used in collecting, analyzing, and presenting business details and information. The demand and worth of BI has increased gradually after the worth of data gathering and analysis is valued. As a result, spreadsheet maintenance has become an age old activity against actionable and insightful data visualization and interactive business dashboards.
After the COVID-19 impact all over the world, the year 2020 particularly became a major opportunity for the BI trends and the industry. Hence, last year business intelligence trends will continue to play out through 2021. However, the BI market is evolving rapidly. Thus, is the high time to monitor the trends of business intelligence and work over it. Thus, here we reveal the top 5 business intelligence trends in 2021. But, before that learn in brief what BI stands for and its benefits.
What is Business Intelligence (BI)?
Business Intelligence is a business-oriented feature of Data Analytics. Wherein the data collected by the business is changed over into knowledgeable and actionable insight with the goal to turn out to be more profitable. Business Intelligence can have numerous aspects including analyzing various types of data that are generated by the business. Afterward, present the resultant acquired from the data to decision-makers in the business using reports, presentations, graphs, dashboards, summaries, and so on.
In simple words, Business Intelligence doesn't straightforwardly tells the decision-makers what the roadmap should be followed and what decision to make. Yet it gives details of all the aspects based on the data analysis that can be used to make an intelligent and well-informed decision. 
For instance, suppose a global car business needs to analyze their car sales on a country-by-country basis and understand which models perform better. They can utilize Business Intelligence to gather information about all the models they have. Such as worldwide sales, popular models among customers, some feedback for improvement, and many more. By breaking down such details in numerals form, the business can learn about which models are more famous in each country. In addition to that, how they can make improvements in their products or sales to generate profit.
Overall, Business Intelligence serves multiple purposes and introduces numerous benefits to businesses. Let's learn about the benefits of using BI systems in your business.
Benefits of using BI Software in Your Business
Fast and accurate reporting

Valuable business insights

Competitive analysis

Better data quality

Increased customer satisfaction

Identifying market trends

Increased operational efficiency

Improved, accurate decisions

Increased revenue

Lower margins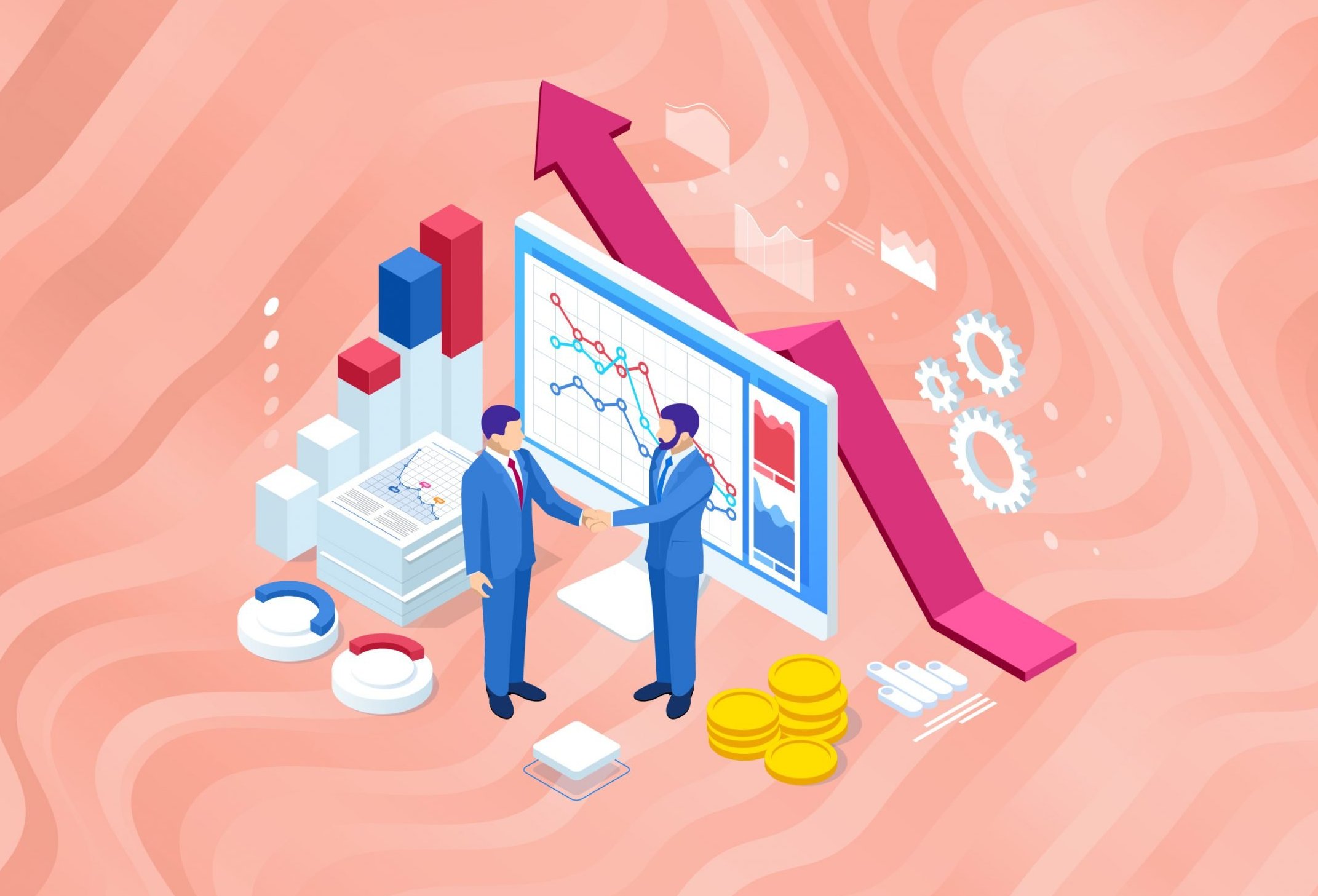 Top 5 Business Intelligence Trends in 2021
1. Artificial Intelligence
The U.S. companies are taking up their AI interests in a post-COVID world, with the outcome sure to reflect in the coming years. In a survey by PWC, 86% of executives said that AI will be a standard technology at their organization in the next few years.
Regardless of whether through personalization driven by Machine Learning, data augmented prep, auto-outlined data visualizations or clarifications made by natural language generation, AI technology has influenced BI and is here for the long haul. On account of machine learning algorithms and advanced neural networks the modern BI trends empowered with augmented analytics. It can identify irregularities, examine sudden events and dig deeper to find the most useful and relevant data possible. As opposed to its name, Artificial Intelligence accumulates information and makes it more accessible to all.
2. Self-Service Business Intelligence Would Be On Rise
The BI trends and tools have used the data stores in central distribution centers. However, a business has become inescapable and needs admittance to a tremendous amount of data in a short time-period by various users. This results into, decrease in reliability of data stores.
Therefore, the organizations are now moving to self-service business intelligence that gives more independence and flexibility. Self-service Business Intelligence trends provide various classifications of users and their obligations.
They have perceived that 5% of business analysts depend on BI tools of which ¼ users need greater flexibility while going through business data.
3. Natural Language Processing
Natural Language Processing (NLP) is an AI-technique. It shows computer programs how to correctly translate a language into a structured form that can be interpreted by humans. It has contributed a lot to the development of business intelligence.
Business Intelligence trends in NLP have definitely improved; how organizations gather and filter relevant data. Examples of NLP that BI applications will depend on considerably more, in the future include: 
Natural Language Generation: Converting any structure into a human language, for example, the technique used in Cortana. 
Machine Translation and Learning: Machine Translation works by changing one language to another like Google Translate. ML is totally a unique area that deals with how well a PC or software can train itself to manage new issues.
Speech Recognition: This is the technique used by software like Siri, Google Voice, Echo Dot, etc. for understanding a human's perception when you communicate with them and react in a similar manner.
4. Increase in SaaS and Cloud Adoption
The rapidly increasing number of organizations are trying to migrate to cloud services and leverage all the advantages of cloud-based BI. Regardless of hosting on a private or public cloud or preferring a Software as a Service (SaaS) BI trends. The demand for cloud BI keeps on growing at an enormous speed. Thus, based on a 2020 Cloud Computing and Business Intelligence Market Report, 95% of enterprise software vendors think of it as mandatory to have and 54% of enterprises say it's either basic or vital to their business drives. 
For organizations and their IT teams, some of the critical advantages of executing cloud BI include:
Stress reduction due to hands-off updates and maintenance.

The Cloud data are accessible on any device from any location.

Increased scalability and flexibility.

Easier administration and management.

Higher cost efficiency and lower ownership cost.

Security given by calamity assistance and data backup.
5. Automation
Automation is a growing and trending system in the market. According to Adobe's Digital Trend Report 2020- 64% of big organizations said they used AI to automate data analysis in 2020, up from 55% in 2019. Automation can deal with repetitive tasks and tedious obligations in any case performed by humans, freeing up those assets for others.
As data analytics increases and data volumes scale up continually. Then automation will be essential to remove manual data processes, considering additional time spent on decision-making. The capacity to quickly examine data and act on the outcomes defines BI. Hence, the automation speeds up business processes at all steps of the data workflow. This makes it simpler for users to find the solutions for their business questions whatever they need.
Conclusion
As a company, being data-driven is not any supreme service, however it is the expectation of the modern business world. The last decade of 2011-2020 has been a major time-period for data. Thus, 2021 and onwards it is definitely going to be an exciting time of leaving all the past hypes. It boosts to move forward to extract maximum value from the online business intelligence software by following the latest trends of business intelligence. 
Thus, the companies in all the industries should aim to use all the insights effectively with business intelligence systems as the data becomes more diverse and complex. Due to this, the year 2021-22 will witness a huge increase in the demand for Data Analyst or Data Scientist. Especially the ones who can come up with a unique and reliable solution for the data related issues.
So, if you also like to hire a dedicated data analyst or data scientist then EngineerBabu is the right destination for you. We understand business needs and dedicatedly work to deliver best services and quality business solutions. For more information and detail you can Contact Us, we are here to help you in the best possible way we can.