Best SEO Friendly Mobile Applications for Your iPhone
To promote and expand business, search engine optimization (SEO) is a common practice. To achieve their goals SEO marketing Consultants are rather found out stacked to their chair, in front of their desktops. There are numerous tools available in the market for doing SEO and by which you can do SEO through laptops and desktops. People using tablets and Laptops for doing SEO can roam around to an extent, but what if you can do your SEO through applications on your iPhone? Yes, do you know there are SEO friendly mobile applications available?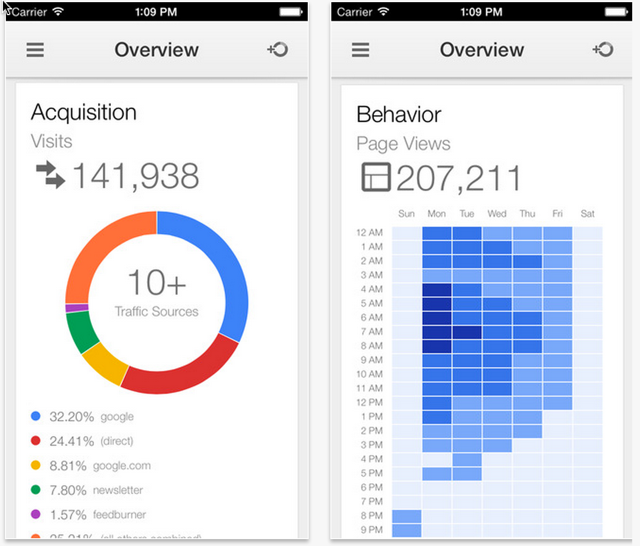 iPhone is a brilliant device itself and what if you get a chance to do your SEO through your iPhone. There are various Mobile Application Development companies around the world, which have expertise in app development related to SEO. Here I am going to share some of the best known SEO Friendly Mobile Applications developed in the market.
As the name suggests this application has been developed for the doing automatic SEO. This app does everything on page search engine optimization, Ranging from code analysis, page analysis to content analysis. This app finishes the analysis in maximum period of 1 minute which is quiet impressive. SEO automatic is offered in both free and paid version. As the free version is very light it is recommended to buy a full version at $10.
Sometimes we came up with an idea which can help to improve our SEO tactics, and we jot down that thought or Idea on a note pad or in a piece of paper. But with EVERNOTE we can also capture an image, which we think can help in our SEO. The saved image can also be searched very simply by a small key word. It is one of the best SEO Friendly Mobile Applications for iPhone.
As the name suggests HubSpot makes a Hub of your social network platforms and analyze the contents and blogs that you have posted in the past. This SEO Friendly Mobile Applications provides the user with the analytics and SEO. This mobile application also provides the user with the training for writing blogs. This mobile application has a free as well as a paid version.
The developers of this mobile application are very much focused on the monitoring of the SEO and marketing. SEO pro allows the user to keep track of the essential things like Alexa rank,Compete.com rank, Yahoo in links and Google Page Rank. This mobile application also helps to keep track on meta data ranking. SEO pro has a special feature through which it generates notification whenever there is a change in rank of the website.
Analytics Pro is a best app for informatics at it provide user with the information by google analytics. This mobile application provides with the essential information like visitor information and statistics related to the traffic. Analytics Pro is known for providing clean and meaningful data.
Do you want to develop SEO Friendly Mobile Applications for iPhone? Our team at "EngineerBabu" have expertise in developing mobile application related to ant domain with a round the clock 24X7 service.