When you are unable to speak to your users, clients that's when the role of the website comes in. And the role becomes more prominent when your business is small. At that point of time losing a single potential lead is like losing an opportunity. A single client can change the picture of your business. "Good design is good business," the second president of IBM, Thomas J. Watson, famously told Wharton students in 1973.
Imagine a situation when your user is visiting your website, but it becomes difficult for him to understand your business and he is having a terrible experience instead. You will lose him and all of his references forever.  And when it will keep happening, it will cost you 100s of users daily. And mind it that's a big loss.
You might be thinking, what went wrong SEO is perfect, marketing is perfect, the product is perfect and the team is perfect. Then what's wrong with the business?
Well, that's your website. Yes, because your website is global speaker of your business. That's the first place where your user is interacting with you and when this experience is bad, it doesn't matter how good is your product and services, you gonna lose that user and ultimately business.
"Good design is good business." -Thomas J. Watson, Jr. http://t.co/ficddAlW6Q pic.twitter.com/wggTkI7iKL

— IBM (@IBM) March 18, 2014

Here, are few things to consider while designing your website:
Top 10 Website Design ideas for Small Businesses
1.  A Good website design means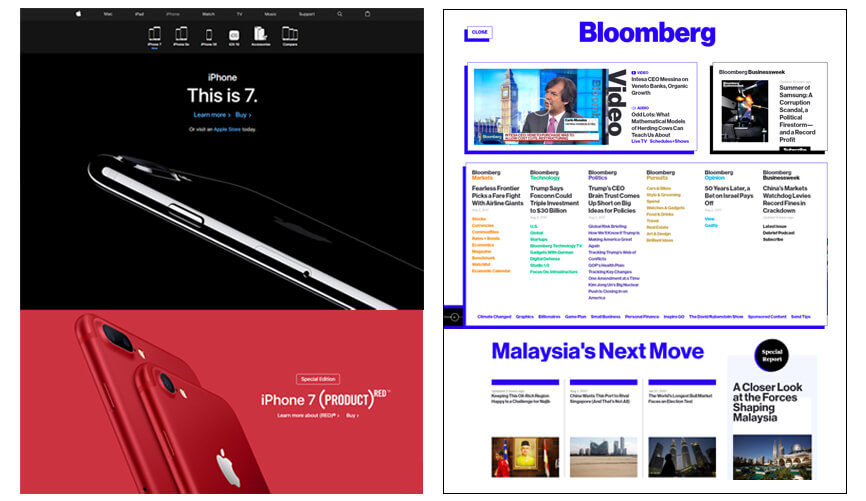 For me, a website means 'Business'. And most of us, good website design is one "which is looking good". But that's just a small part of it. A website which is looking good not necessarily helps you in getting good business.
A good website design means, simplicity, visibility (UI), usability and user-friendly (UX). It should have simplicity in terms of color combination and placement of elements, all the important elements need to be easy-to-use, hassle free flow, call-to-action at all necessary places. Avoid all sort of redundancy, whether it's text, images, characters, colors, it should be balanced.
The most updated version of website design is 'Material UI'. Most of the website designers and freelancers follow material UI defined principles.
2. UX is the twin brother of UI.
For a website design, both UI and UX are equally important when it comes to a good website design.
The term "UX" is relatively new, the concept of user-friendly design has been there for generations.
UX may cost you some money now, but it definitely gonna pay you back in no time. UX leads to the customer satisfaction in very first interaction with your users.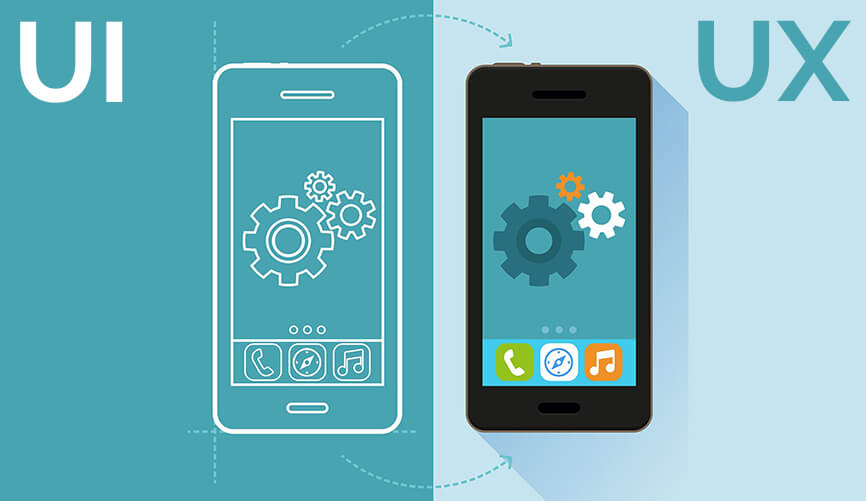 When your first interaction is so satisfactory, it reduces the cost of customer acquisition, customer support, instead, increases retention. Even if your UI is good but you kept UX secondary, you will get secondary results.
3. Invest now, reap forever
During the first year of Amazon, Jeff Bezos invested much more in user experience (UX) than in advertising the product. Currently, the way Amazon is leading over their competitors we all have witnessed ourselves. That was an investment in the product, not the cost.
Similarly, we have to invest in making our website UX best, later it will itself start making money for making it better by the time. We have multiple examples available, like Facebook, Apple, Google, Airbnb, these company outperformed because of the better user experience even when the similar products were already existing.
Hire website designer who has expertise in UI and UX, and understands your product and users well. Remember it's an investment.
4. The first impression is the last impression
We all must have heard that phase at some point of time in life. And we know how true it stands. So, same is with your website. Your products website is your first interaction with your users, and it should be able to leave the best impression.
[Tweet "A great design lives beyond time and function-M.Cobanli."]
The message should be very loud and clear. Your homepage must have all the ingredients to answer all the questions of the user. If any of the answers are missing, and your website design fails to convey the right message, you will lose your potential buyer.
Right from the logo, to tagline, to colors, placement of elements, call to action all counts in when it comes to good website design. The dimension, color, and position of each element should work together and creates a clear path to understand your interface. All these things have a great impact on driving users and sales by way of SEO.
5. Good website design means good business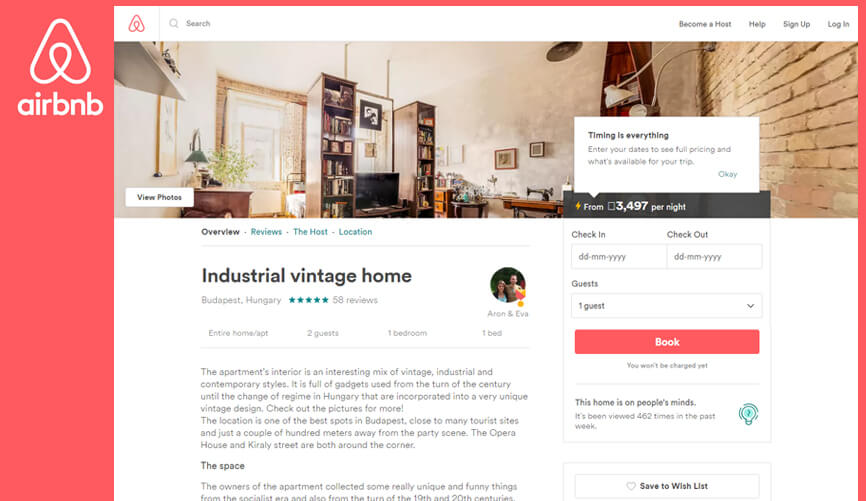 A good website design, increase the rate of conversion from user to your customer. This is what most important for an entrepreneur or a businessman.
A website should have a very clear message and call to actions placed beautifully where user have maximum tendency to buy your product.
A good website designer, have this expertise but you are the one who should know what to be placed.
If you don't have the web designer and web developer with you, you can hire freelancers.
A freelancer is a good choice for small business, as they are much more pocket-friendly than having your own team.
6. Give the first preference to users
We often see website good in UI but underperforms business expectation. It happened when the end user is ignored.
We should not forget that we are designing a website for the users not for us. So, we need to anticipate the users choice and habits, not ours.
Users try to stick to the one which is easy for them to use and understand. One needs to do research about customer preferences and choices, and need to invest time in understanding the customers need before moving ahead with the design. The best website design considers all.
7. Website Design, SEO, Business walk hand-in-hand
A good UI and UX is an add-on for the SEO, which ultimately derives business. SEO works on certain principles, it brings users to the website but imagines if user skips the website without making any clicks or going through your product and services.
Then all the hard work and efforts go in vain. While designing website considers the elements required for SEO and place them in a way that it will help users in going through the website and buy your product.
For eg. Call-to-action, it should be at all the places where users have maximum tendency to click.
[Tweet "The Top 10 Reasons Your Small Business Needs Great Website Design."]
8. Competition? A good design has a winning edge over the competition
Guess what, a good design helps in winning over competitors. Many of the business shy away from trying something good and new, they prefer to take the risk to go with the existing available designs while the one who tries to do something new yet simple and attractive earns the customers attention.
A good UI and UX earns customers loyalty and stickiness, one user finds your website easy to use, they won't go anywhere for the next time. In fact, they will refer to others about the good aspects of your website.
A good website design turns users into their brand ambassador. Simple changes in the flow can make a website easy to use and the other one too complex to understand. We all want to go with the easy one always.
9. Saves Money
A good website with an easy flow, makes the user understand it quickly which will save your support cost indirectly. A good design doesn't let the user realize the time consumed in reaching the goal he is looking for.
10. Content is King
Design without a content is like coffee without sugar. A good website needs equally good content. A good content, like the headline, tagline, about us, helps a user in understanding about the product and services in detail. A good content placed rightly adds value to your website.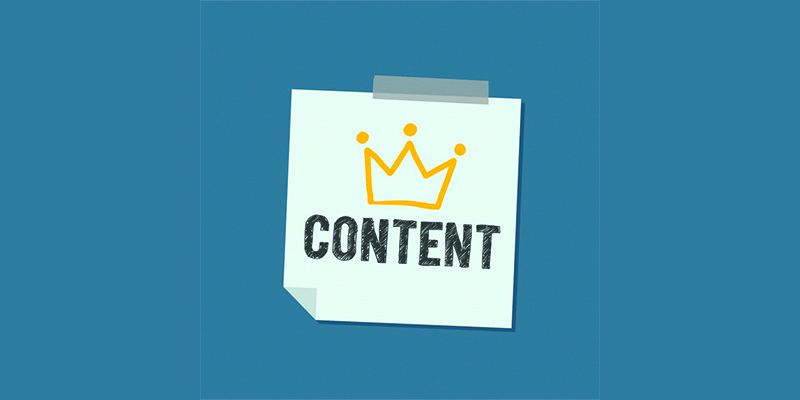 Content helps in SEO also. So, while designing website consider the content and give it proper place.
As I mentioned earlier your website is your global speaker. It's a way to communicate with your customer.
When you are in business we all know the customer is king. Then it becomes mandatory to consider customer choices, preferences and ease of using it. Don't forget, you are making a website for customers, not for yourself. And customers means business.
EngineerBabu holds expertise in making UI, UX friendly websites for you. And we have a large pool of freelancers, website designer, UI & UX experts, who can help you out in launching a perfect website for your business.