The mobile application industry is huge and is only expected to grow at a high pace in the coming years. It is becoming possible only because of rising technology, which was unusual to expect such growth a few years ago. There is an ocean of mobile application and is multiplying. Therefore, the new entrants used to seek ideas for apps that haven't been made until now.
Evidently, in the last decade, the world has seen a drastic evolution in the mobile app industry, especially the Android and iOS-based smartphone applications. There are approximately 3.5 Million apps on Google Play Store and 2.8 Million apps on the iOS App Store. Despite that, a number of mobile apps get added on both platforms daily. Hence, the new entrants in the mobile app industry used to seek new ideas for apps.
The mobile apps are in so much demand because they are much easier to navigate and use, and it looks better than a huge website. As a result, the Mobile App Development businesses are in high demand. Therefore, almost every developer in the world seeks the opportunity to fetch some good money from this field.
To enter into this wonderful business, if you are looking for some fresh yet innovative ideas for app development, then we have some for you.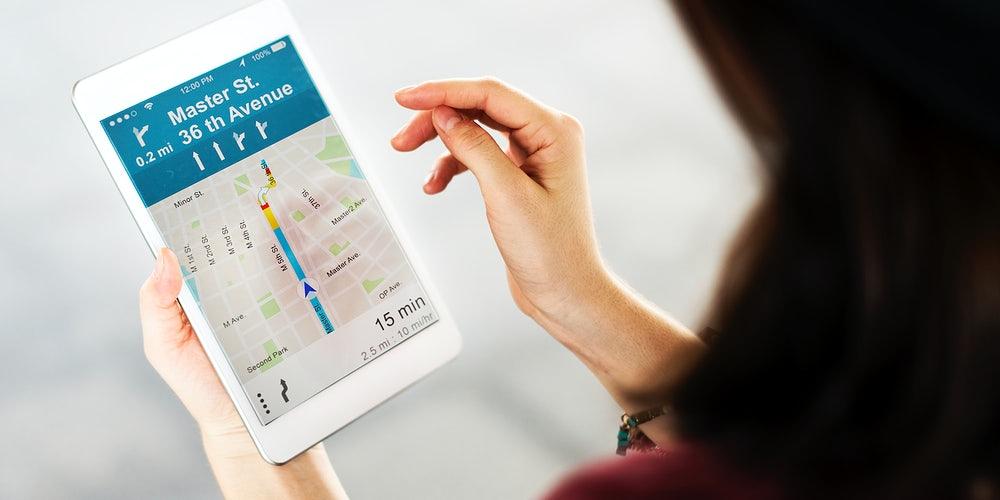 Source: RawPixel Website
Innovative Ideas for Apps That Haven't Been Made
Here, we have compiled a list of 25 innovative Android and iOS App ideas that you can adapt and plan out for its working and development right away. The list includes many simple ideas, which will make it easier for beginners to implement and learn business strategies.
1. Brand Identifier App Idea
It is quite a unique Android and iOS App idea. Brand Identifier app allows its users to find the exact brand and product description, just by scanning the logo or tag of the product. It will work for Apparels and almost for all types of products available in the market.
The Brand Identifier app will provide all the related information to that particular product- articles, reviews, online availability for sale, its manufacturer, and other relevant details. For apparels, the app can also inform the user about its authenticity, that it is original or copied. Such apps can be good ideas for app development and introducing it in the market.
2. Scan and Shop Apps
The scan and shop app ideas facilitate users to scan any product and find it online with the image. It will help to search and purchase the product instantly from online shopping platforms. Not only this, being an innovative and smart business owner you can add more features to the app. It will make your mobile app idea multi-tasking and an interesting app to attract users and more downloads.
Initially, with specific and straightforward features, scan and shop apps can be a good app idea for startups.
3. 3D Presentation App
The 3D Presentation app is another addition to the list of innovative ideas for apps feasible for startups and others. This app allows you to present your 3D model in that form only and anywhere.
It will allow you to import your 3-dimensional model to your android and iOS smartphone, and present it without any other equipment. You can present your 3D model when and wherever you wish to. It is an appropriate mobile app idea for business project presentations and in other fields as well.
4. Recognition and Identification App Idea
It is a very fascinating and unique idea for app development. It can rescue in multiple situations where you felt trapped and out of time. Such apps allow you to fetch the details and description on your smartphone screen, just by scanning an image.
You simply need to take a picture of the living or non-living creatures, and within a fraction of seconds, you can obtain the details about it. The app makes sure to provide maximum and valuable information to you about that specific object available on the Internet.
The picture could be of a celebrity from any event or movie, paintings, extinct animals, and many more. Recognition and Identification App deliver you all the available details about that image on your mobile device.
5. App based on Barter System
 It is yet another one of the most innovative and unique ideas for apps development. As the name suggests, it works on the Barter System. Following the traditional method of shopping, but in a modern manner. Barter Exchange app can be a great business idea if implemented and marketed well. It can be a great help and a brilliant platform for all those who can't find an appropriate place to buy something in their budget or without paying any money.
In the Barter Exchange system app, the users can share their product on the platform which they want to get rid of. As well as, can look for the existing product on the website which they want for them. Then, they can exchange their product with the other interested party.
Example; You can take my iPhone in exchange for your laptop. Sounds, Cool! So, adopt this unique Android and iOS app idea, and put it on the floor.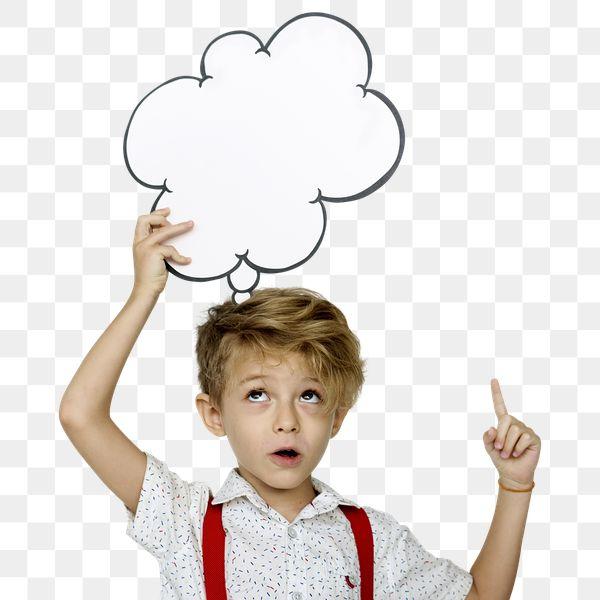 Source: RawPixel Website
6. Garage Assistant App
The Garage Assistant app idea is quite similar to the parking lot assistant app. However, both the apps can be combined to provide both the facility at a single platform.
Looking for appropriate garage and space availability in the garage is quite a time taking. Finding the spot for you in the garage at your convenient time and on your way to your destination is a serious task. As, it is always not possible to get the spot at your favorite garage at your convenience. Hence, this Garage Assistance app came in your rescue.
The app will help to find the spot at your nearest garage at your convenient time slot. As a result, you can save your time and plan things in a manner to visit the garage now or make it for the next day. Such new ideas for apps will definitely help users to avoid unnecessary hassle and avoid skipping any meeting or get-together's.
7. Delete Phone Number from Other's Device
Other interesting ideas for apps startups can be providing a platform to delete your phone number from someone else's phone. Suppose you don't want to share your contact number directly or through other sources with someone. The problem is you can't have control over other sources from disclosing your contact number.
Hence, this app will help you in erasing your contact number from that person's mobile phone just by a few taps on your screen. Isn't it amusing? The app also allows you to delete your contact number from all the existing contact lists in mobile phones.
8. Intelligent Cooking App
It is one of the most interesting ideas for apps that haven't been made. This brilliant app idea can be a good business opportunity for startups and will help people. The Intelligent Cooking mobile app idea will help its users to prepare good dishes from minimum available resources.
The app will take input from the user about available ingredients at home and then suggest or recommend the multiple recipes that can be prepared with those ingredients. Such app ideas can be a great help for those who are looking to prepare a nice and new dish with the available ingredients.
9. Criminal Alert App Idea
The Criminal Alert App, is a wonderful android and iOS app idea for startups that can alert all its users from criminals in their areas. It is one of the most excellent and adequate ideas of apps to keep its users safe, secure, and aware.
Evidently, not everyone is aware of the miscreant activities or criminals in their areas.  But with this app, the user can be aware and conscious about such activities and take precautionary measures to keep them and their family safe. The criminal alert mobile app idea will have an alert feature as well to inform the police and share your location through GPS features to the police.
10. Exam Practice and Study App
There are a significant number and variety of educational or e-learning apps available in the market. But it is quite a different app idea feasible for both android and iOS platforms. It is a virtual platform that provides a study area for students to meet and prepare for their school, college, and competitive exams.
The students get a separate study area along with other students of the same disciples. It is a kind of virtual group study approach to let students study and discuss their problems and learnings with each other. The exam Practice and Study App can also provide different tools to help students learn, such as study tools, help, previous year question papers, group discussions, and free study material. Among other e-learning apps, it is one of the unique ideas for apps that haven't been made in the educational industry.
11. Self Supermarket Checkout Apps
Visiting a supermarket and waiting in a long queue to get the billing done is quite a tiring process. Hence, here comes a unique app idea to introduce a self-checkout app for shopping in supermarkets.
This app can be used individually by the customers or used through the trolley in the supermarket. These trolleys automatically scan each product when the customer puts the product in their cart to get it billed. It will fasten the long process of billing, and on the counter, the customer only has to pay the bills its smart trolley is showing and they are sorted.
It is a very sorted Android and iOS app idea to provide the hassle-free shopping experience. The customers can scan the products through their smartphones with the help of this app and can make instant payments through integrated e-payment options.
12. Virtual Interior Designing App
It is a very handy app idea, especially for those who wish to have their houses designed by specialists. Virtual Interior Designing is one of its kinds of ideas for apps that haven't been made.
The app allows the users to share the picture of their room or the place they wanted to get designed. Then the app allows them to apply the variety of available design options, color combinations, curtains, wall stickers, other decorative pieces, furniture, etc. It will make your work easier and suggest numerous designing patterns to have the reference and design your dream home.
The Virtual Designing App idea will also recommend to you the stores and places where you can buy these interior items based on your budget. It is a perfect app idea for startups and applicable for implemented on Android and iOS app ideas too.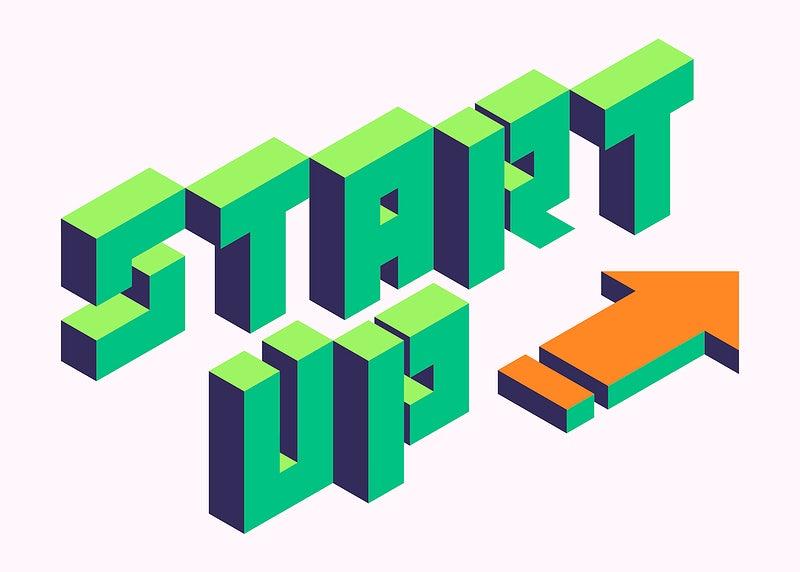 Source: RawPixel Website
13. Real-time Personal Vehicle Sharing Mobile App Idea
Real-time Car Sharing apps can be the need of the future where we would like to minimize traffic congestion, fuel-saving, low pollution, and various issues that can be solved. It is a futuristic idea for apps that can be built and provide solutions to many problems.
This app will allow users to enlist their 4-wheeler or 2-wheeler on the app whenever they go somewhere and are open to sharing their ride with someone. This will help other travelers to share the ride with them if it is on their way and split the cost accordingly.
It is a very brilliant app idea to provide solutions for multiple problems. It just requires user awareness of the environment and a caring attitude towards helping others. Real-time vehicle sharing can be out-n-out a top-class app idea for startups businesses.
14. Voice Language Translation App Idea for Startups
Voice Language Translation App is an exciting and useful idea for apps that haven't been made. It naturally eases the complete flow of conversation and avoids the hassles of language learning.
Many times, people used to require a translator to especially in high-profile meetings between different countries. This can be easily solved with this app and doesn't need any extra person by their side to translate the words, and it may avoid miscommunication as well.
The app simply translates the spoken words (in any language) of a person in real-time. It allows the other person or the listeners to understand the saying in their language or familiar language. All the translation will be done in real-time and without any delay in language conversion.
Such apps can be beneficial for everyone, suppose you are traveling to other countries and don't understand the language, then also you can use it. It is an excellent app idea and can be effectively used by Android and iOS users.
15. Tenant Finder App
Tenant Finder Apps can be another great idea for apps development that haven't been made. It could be a fantastic tool for landlords to find potential tenants directly. The app will cut-off the requirement of dealers and allow tenants and landlords to communicate directly.
The app will help landlords to find the good tenants, apart from that guide tenants to find the polite and helping landlords. The tenants can also submit reviews and feedback based on their experiences. Such reviews will help other tenants to choose the better landlords for them.
Tenant Finder App can be an effective android and iOS app idea as it can easily get downloads from tenants and landlords.
16. Food Donation App
We all see a lot of food wastage in numerous parties, functions, hotels, and restaurants daily. This food can be used effectively and save many from starving. It is a great charitable cause and can be done by anyone; it just requires your generosity. Food Donation App can be the most beautiful ideas for apps to introduce a startup.
The Food Donation App allows all the potential food donors to apply for donating excess food from their address. Based on that, at a definite time, a genuine person can just pick up the excess food from that place and collect other donations as well. After that can arrange a method to distribute that food in a few hours to poor and needy people.
It is a great cause to step into it and help others. With this service, you are saving food from getting wasted and helping a lot of poor people from starving. It is a beautiful human cause and a great initiative to motivate others as well to help people.
17. Transport Alert App
A Transport Alert App can be useful for bus, train, and air services. The user can set reminders or alerts for their preferred timing of bus and train. Thus, the app will help them to catch their bus or train on time by alerting them of the bus/train scheduled time, departure time, delay time, change in timing, and other relevant details.
The app can also provide the exact location and movement of the train/bus with a GPS facility. It allows users to check out the live running status of their transport in real-time. The transport alert app will minimize the chances of its users to miss their bus/train from boarding. It is a useful tool for the users and can be a good Android and iOS app idea for startups.
18. Text Reader App
Text Reader App can definitely be the unique ideas for apps that must need to be built. The app can read the texts written on the paper and allow you to save your textbooks in the digital format on your PC or smartphone.
The app will accurately scan the pages to save it in digital format and read the written texts and numbers written on it. It can be a great app for those who like to listen to stories or books instead of reading. Apart from that, the app also allows you to store and save all your books in digital format. You can do all this by yourself without visiting any shop or requiring any specific scanning device.
19. Lost and Found App
Lost and Found Apps can be good ideas for apps that haven't been made. The app will help users to find their lost items. Suppose, you lost your keys somewhere in or near the parking area, or your jewelry in the trial room. Can you hope or expect from someone to find the owner of these things; no, never. No one bothers to dedicate their valuable time in finding the owner of such things and finding the person whom he/she doesn't know.
The app aims to connect the lost items to its original owner. If anyone finds your belongings and couldn't find you, then they can share the thing on this app along with their contact information. The one who owns the thing can easily identify it, and connect to that person, get it back easily and save their time instead of looking for it or feeling sad for losing it.
20. Payment Reminder App
We all go through this every month, where each app reminds us multiple times to clear the bills and avoid the late charges and hassle-free service. But having a single app for all these bills and a gentle reminder to clear the bills will be a good option to get free form the multiple apps on your smartphone.
The payment reminder app idea will ease the burden of payment and allow you to pay all the bills online and from a single app only. It will save a lot of time and fasten the complete payment process instead of visiting an app or website individually for clearing the monthly bills.
21. Language Learning & Teaching App Idea
It can be a social language learning app where the interested person can teach or learn their preferred language from each other mutually. The person having the same interest can easily match and take their learning experience ahead.
The Language Learning and Teaching app can be a fantastic Android and iOS app idea to attract learners efficiently. Many people around the world like to learn other languages, but because of expensive courses and training sessions, they failed to do so.
To help all these interested people, this idea for app development could provide a great opportunity and benefit many people. The users at their convenience can choose the training partner or a teacher to learn the new language.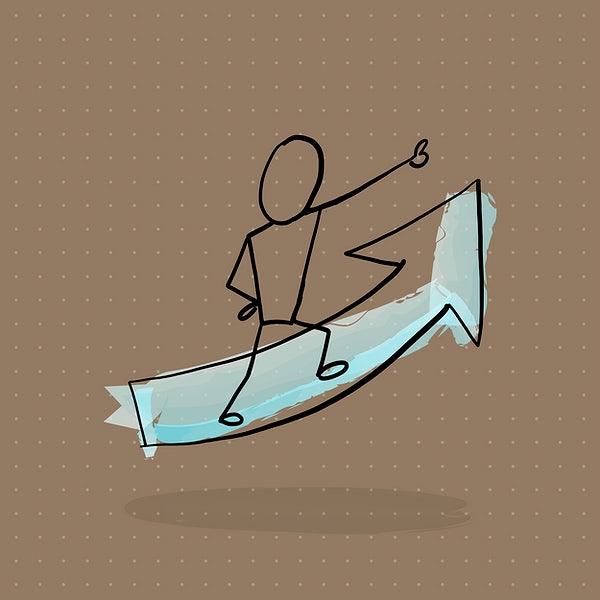 Source: RawPixel Website
22. Smart Finance Investment App Idea
The Smart Finance Investment App is an AI-based app that does market research for its users, does a thorough analysis of collected data, and then presents it to you on your smartphone.
It will help you invest your earnings accordingly to gain good profit in the future and increase your savings. Based on your earnings and investment capabilities, the app will suggest you the best available options. The app can be an excellent idea for startups to build a food business with financial assistance.
The app also allows you to make e-transitions through the app to make your complete financial investment planning easier and quicker. It is a brilliant Android and iOS app idea to put firm steps in the financial market.
23. House Assistant App Idea
In such a busy daily schedule, we all seek an assistant for various household works like mowing your lawn, daily grocery, feeding your pet animals, house cleaning, and many other small and important daily activities. But finding the right persons for doing all these tasks is a difficult task in itself.
The House Assistant App can be a problem solver for you and help you find the right helper. Through this app, you can find a suitable person near to you to do the job easily and instantly for all such small work.
It can be one of the best ideas for apps that haven't been made and successfully provide a valuable solution to people in their daily lives.
24. Used Item Donation and Selling App
There are many items and products around us that we wanted to get rid of, but don't know how to do so. For such work, the used item donation and selling app help you do so and fulfill the requirements of needy people..
It is basically a platform that can collect local or neighboring people to donate their clothes, food, stationery, books, old furniture, household items, and many other things that they don't need.  People can share all these things based on their convenience; if they want to sell at a cheaper rate or donate, they can do both on their requirements.
People can search for items based on type or location and get the things from the provided contact details. The app platform can also allow its user to auction the good quality items for charitable causes too.
25. Suicide Control App Idea
We all are getting swamped in the race for success and career, as a result the pressure on us is leading many suicidal cases. Therefore, to help and guide people to avoid such conditions, these kinds of ideas for apps are very much needed for us.
It will be a kind of online counseling platform, which provides humanitarian assistance to such types of peoples. In suicidal mode, sometimes talking to someone and sharing your problems can be very helpful. Therefore, this app idea will provide assistance to talk to them and convince them to commit against such actions.
These are 25 different ideas for apps that haven't been made and can prove to a brilliant startup business. As, these ideas for apps are very much in-demand in the market but are not available for use. If you would like to build any app from the list, it can be a great help for those people and boost your business instantly due to the demand for these apps.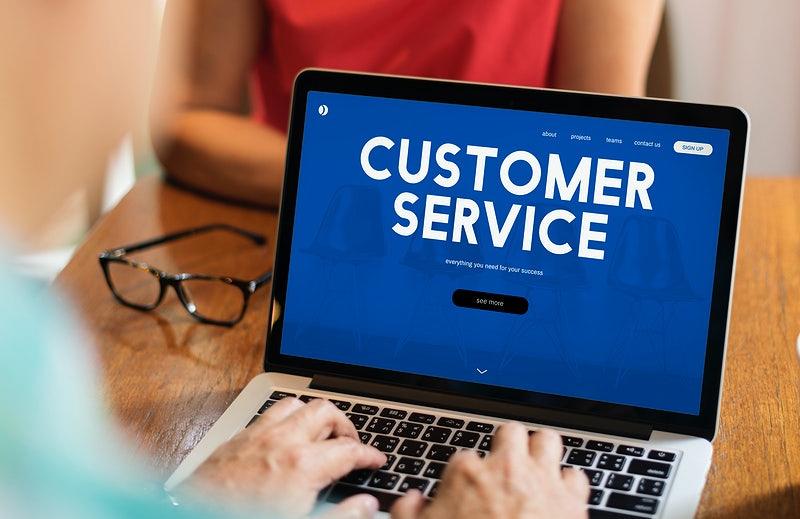 Source: RawPixel Website
If you feel ambitious and would like to try any of the ideas as mentioned above for apps, give it a try. For this, you need to build the app for all mobile users. In this respect, EngineerBabu can easily solve your problem. You only need to decide which app idea you would like to pick and what features you wanted to add to serve your users. Rest development can be taken by the experienced and dedicated team of developers at EngineerBabu. Feel free to connect us and take your startup business idea to live as soon as possible.