ReactJS is fastly growing and gaining popularity among developers as a powerful JavaScript Framework. Therefore, when it comes to hiring the best offshore ReactJS Developers, every organization aims to find the right ReactJS Developers who can appropriately fit into the assigned role. However, it is not that easy as it seems to hire ReactJS Developers, who are prudent in their skills. Though it also doesn't mean you are not going to get the desired ReactJS Developers for you.
The trend of hiring the best offshore ReactJS Developers is booming across the globe. But why is it so? Firstly, it is a very affordable option for companies to hire offshore ReactJS Developers. Secondly, it provides a wider pool of talent to hire from any part of the world. Apart from that, offshore hiring serves other benefits as well.
Looking to hire ReactJS Development company or the dedicated offshore ReactJS Developers? You reached the right destination…
In this blog, we will take all the efforts to solve your queries such as 'What', 'Where' and 'How' to look for hiring the best offshore ReactJS Developers and companies in India or in other countries.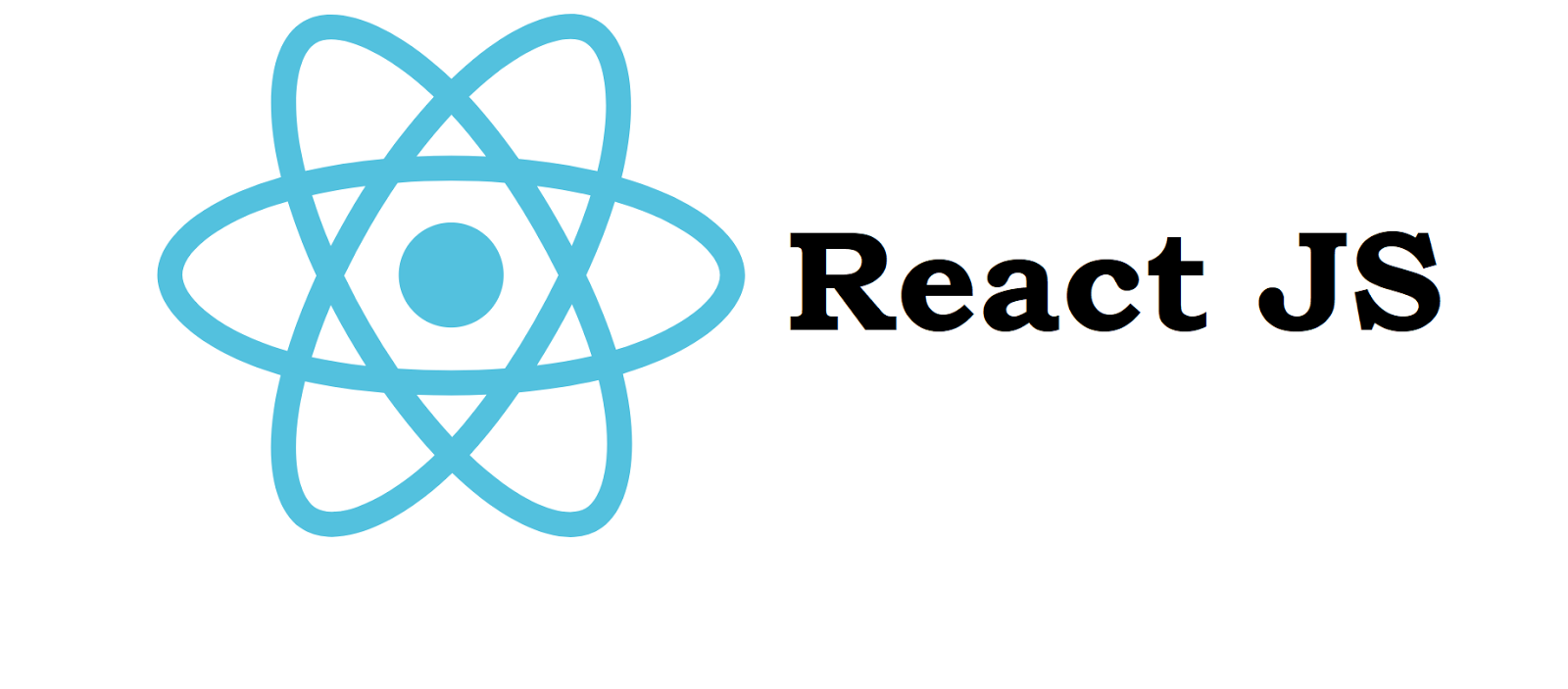 Source: Medium Website
Why is ReactJS a Right Choice for you?
ReactJS is an unbeatable framework to build effective and reliable web applications. It is an open-source platform majorly used to develop attractive user interfaces for web applications. ReactJS serves a huge library to build large applications with the data that changes rapidly.
ReactJS offers several benefits, due to which it becomes a go-to web development tool. It ensures brilliant efficiency and high code reusability. The platform allows developers to build a scalable application faster, as compared to other frameworks.
More than 1.6 Million websites are built on ReactJS. Some of the renowned service providers in the worldwide market using ReactJS are Yahoo, PayPal, Airbnb, Facebook, ESPN, and many more.
Therefore, to get the best output like these services mentioned above, you need to hire the best offshore ReactJS Developers or Company. To help you with finding the right companion, we are here to guide you. Let's move ahead and learn the shortcomings that arise before selecting the best solution for you.
Things to Consider While Hiring the Best Offshore ReactJS Developers or Company
Unfortunately, many people who are a novice and even sometimes experienced get trapped by lucrative, expensive yet unauthentic service providers. As a result, the client fails to get quality products and face many other issues; which is the drawback of the increasing trend of ReactJS technology.
Apart from Technology and Development Company, other things can severely affect your website.
Choosing a Country or Region
The first and foremost hurdle is to select the right country for you to outsource your project. As, you have to look for plenty of things at a time like expertise, development cost, time, and many more. Based on your preference and the project requirement, choose the country apt for you in all aspects. Though it would be a little challenging to do so.
Well, if you have decided on the purpose and aim of your project and look for hiring the best offshore ReactJS Developers and company. Therefore, to get the best quality work on an affordable budget, without any discussion, you can look towards Asian countries. Especially in India, you can assure yourself to get the best quality work, timely delivery, and most importantly in your limited budget.
If you finally considered Asia as the best region from where you can get your project developed. Then, India tops the list for finding the right development country among all the Asian countries. But, the problem is yet not solved, as India is a hub of thousands of such types of IT companies. Hence, getting the best out of it would be a difficult task.
So, when you choose India as your destination, it becomes my duty to fasten your search and save time in getting to the appropriate destination. To hire ReactJS Developers without any delay or confusion, you can contact EngineerBabu for your project development. Here you can get a dedicated team of ReactJS Developers or can hire ReactJS Developers individually, based on your project requirements.
Language Barrier
Communicating Language is always a barrier when you cross the border in your country. Here you are looking to cross the country border, so the language will always be a significant concern for communication. But not with every country. Because we all look English as the general and most common language for communication regardless of any country.
So, always go for the countries where you can easily find people or developers to communicate in English. Excellent communication skills in English will help both the developer and you as a company owner outsource your project.
For example, when you choose Asia as the region, India can be the finest destination for hiring the best offshore ReactJS Developers. Interestingly, India is the most exceptional Asian country having more than 98% of Developers and Designers with good command over at least one foreign language, especially English.
Making no exception in this, we also offer brilliant customer service and efficient developers fluent in English communication. We don't compromise with the quality and delivering services to our clients. Without any hesitation, you can opt for hiring the best offshore ReactJS Developers or other specialized developers from EngineerBabu.
The Difference in Time Zone
Sometimes it becomes difficult to find the best developers for your project suitable with your Time Zone. The problem gets resolved if you outsource your project to the country with the same time zone or the companies which offer 24/7 services to its clients.
But if your destination for project development is EngineerBabu, then you don't have to worry about the similarity or difference in time zones. We offer the best and 24/7 services to our clients and ensure to be at easy reach. Hence, you don't have to worry about such issues while looking for offshore ReachJS Developers or any other dedicated developer for your project development.
Maintain Delivery Deadlines
After getting these above three issues sorted, the timely delivery of the project is the primary concern for the outsourcing companies. Before hiring the agency or any company, you need to look for their commitment to delivering the project on time. For this, you can look for the company's previous works and client's reviews and feedback for the same. As well as follow all the legalities properly before going into the development phase.
To get all such things done at a place, EngineerBabu can fulfill the assured timely delivery with its dedicated and best team of developers or ReactJS Developers. For having an idea about the procedure of hiring the best offshore ReactJS Developers, you can go through the details or can contact us directly.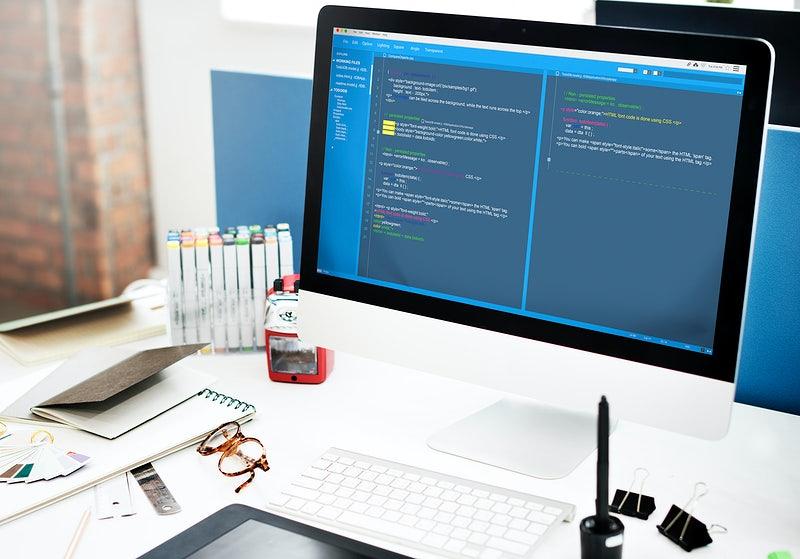 Source: RawPixel Website
Project Budget/Pricing
The Project budget always remains a major concern for any client while outsourcing the project. The client remains in the dilemma of whether he is going to get the right output for his expense or not. The investment may also get doubled if it failed to reach the right development company.
Hence, it is mandatory to do your research and inquiry about the company before finalizing it for the project development and committing to investing your hard-earned money. If you are looking for a company in India, you can get your ReactJS Developers or the project development in the minimum budget.
Being a responsible and reliable name in the market, EngineerBabu provides the best ReactJS Developers at minimum cost. For further details, you can contact the company and get your queries resolved.
On the other hand, if you go with the companies for hiring the best offshore ReactJS Developers from the USA, you will end up spending more than double for the same project. However, it is solely up to you whom to choose.
Most importantly, if you look for hiring the best offshore ReactJS Developers, India can be the best destination. After that, we are here to serve you the best developers and deliver faster and reliable service without any doubt.
Why Hiring the Best Offshore ReactJS Developers to Build your Product?
According to surveys, about 72% of companies used to prefer hiring offshore developers for software development instead of having their in-house developers team. But the question arises, why is it so? To answer this question, let's move ahead to learn about the reasons for answering the question; why companies prefer hiring the best offshore ReactJS Developers or other specialized developers for their product development.
Cost-efficient
The cost of developing any product or software is one of the major reasons for the killer of many startups. About 46% of startups fail in their first and second year of launch due to a shortage of funds. However, if startups opt for hiring the best offshore developers team, they can save a good amount of money and avoid this fate.
Evidently, when you hire offshore developers, you don't have to pay for overhead costs like payroll, office rent, recruitment fees, insurance, holidays, etc. Apart from that, initially, you can go with building an MVP for your product. After a while, based on the market response, you can work on improving and updating the product. It will help to save a good amount of money.
In addition to this, selecting the offshore developers or companies based on the region also affects your budget. Because of the lower cost of living, the Asian and African countries can deliver products in less budget compared to US and European countries.
Less Time, High Productivity
Hiring the best offshore ReactJS developers or other specialized developers saves time and improves overall productivity. However, for a startup, time is a crucial factor because of enormous competition. Having a dedicated team of developers working on your project makes sure to deliver the quality product, and you don't have to dedicate your time to the project management routine.
All the development related concerns will majorly be taken care of by the offshore developers or the vendor company. You can save a lot of time in training new employees. As, the offshore developers and other employees already possess the required skills and are frequently used to updating their skills. This will help you as a startup to focus only on your work as everything will be taken care of by the offshore agency.
Being a responsible and reputed company, we also assure all our clients to deliver the best result. So that you can save your time and we assure you to have the access for hiring the best offshore ReactJS Developers and other specialized developers as well.
Access to Vast Pool of Talent
While hiring the best offshore ReactJS Developers, the major advantage you will get is access to a vast pool of talented developers. Though it is quite challenging to find competent and experienced developers majorly in countries like the US and Eastern Europe. It is because the number of tech giants has already hired a lot of best developers. The developers also opt for these offers because of flexibility, enormous benefits, attractive perks, job security, and ease in working.
However, working with startups involves a lot of risks, along with a hectic work schedule. So, with outsourcing companies, you can hire an incredibly talented team of developers and maintain product quality and timely delivery. While outsourcing your project with EngineerBabu, you can rest assured of having a skilled and qualified team of developers.
We serve you the best, and you can choose your team on your own among the available developers. If you require other developers, we can hire other developers as well to fulfill your requirements. We work dedicatedly and passionately to help our clients in hiring the best offshore ReactJS Developers or any specialized developers team for the project.
Flexibility
Flexibility is the major concern for the in-house developer's team. Therefore, it is better to prefer offshore ReactJS Developers. It is difficult for a company to frequently update or shuffle their team of developers to maintain its product quality. Thus, opt for hiring the best offshore ReactJS Developers and companies to scale the quality of product with the skilled developers.
Therefore, outsourcing your project to the experienced offshore developers and company will be a better option. It also provides flexibility in changing your whole team at any time. To scale up the product, you can switch your collaboration with a company to another.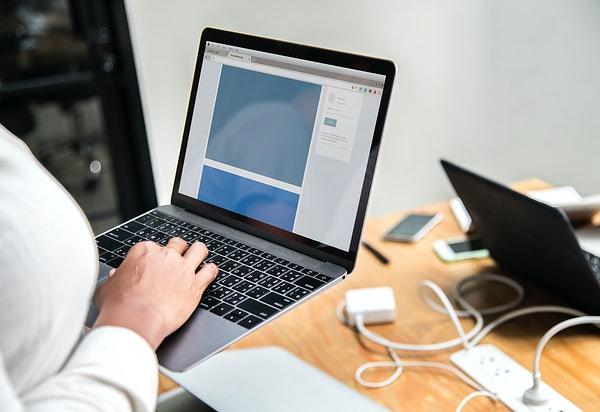 Source: RawPixel Website
From Where to Start Hiring the Best Offshore ReactJS Developers?
Before looking for offshore ReactJS Developers for your product development, consider the following points first;
Define Clear Business Goals
It is crucial first to define your goals and the solution to the problem you are looking for. The goals should be clearly defined so that it is easy for developers to understand and serve the purpose appropriately. It will ease the development work for building the MVP.
If you can clearly explain your problem, then it will be easier for you to outsource your project. You can also divide your projects into smaller and measurable stages along with the deadlines. It will help you to analyze the growth and working of the project. It can be a feasible option for you as a startup to divide the project into small chunks and can implement changes in the next phase.
Here, with EngineerBabu, you can expect such type of flexibility in your project to attain the best solution for your proposed idea.
Evaluate Skill-Set Required for the Project
After defining your project goal or startup, it's time to identify what technology, expertise, and skill-set you require to develop your project. Well, you can seek assistance from the chosen offshore developers or the company in this respect.
But having your opinions and definite description will be a better call. Apart from that, you also need to define the roles that you need for projects like the number of developers and technology stack, Business Analyst, Project Managers, Quality Assurance Managers, etc.
Define your Budget
For any project development, a fixed budget is essential to define, as it decides the fate of the startup. So, be extremely cautious in planning the budget.
The budget gets defined initially on the size of the project. It will help you to determine the initial capital based on its size. As well as, you must specify the scope from where you can fetch a good chunk of finances. Once you are done with all these, look for investors to demonstrate your MVP and attract investment for your business.
Where to look for Hiring the Best Offshore Developers?
Without a doubt, if you look for offshore developers, you can get such developers from around the globe. But it is up to you, from which country or region you wanted to hire developers. Each of them has its advantages and challenges based on region, language, payment, and other conditions.
In this respect, you must sort countries or regions based on your requirement and preferences. As discussed above about region selection based on various factors. Though, while hiring the best offshore ReactJS Developers or specialized developers, consider them who offer the best deal and assistance in terms of price and quality.
Let us look for different geographies for hiring the best offshore ReactJS Developers or specialized developers.
Eastern European Countries
Eastern Europe is rapidly gaining a reputation as a reliable IT outsourcing destination. It is serving a great business because of its cost-effectiveness, increase in a talented pool of developers, and rapidly evolving IT Industry.
Top destinations in Eastern Europe for hiring the best offshore ReactJS Developers or specialized developers are Ukraine, Bulgaria, Cech Republic, Romania Poland, Moldova, Hungry, Estonia, and Belarus Latvia.
Eastern Europe combines a workforce of more than 1,051,000 Software Developers. Among them more than 50,000 becomes ICT Graduates every year. Every year, these European countries produce thousands of efficient developers and widen the IT market's scope.
Latin American Countries
In the Latin American Region, Mexico, Brazil, and Argentina are the most reliable countries for hiring the best offshore ReactJS Developers or other specialized professionals. Though the scope is less, the industry is evolving and giving new hopes to the IT Industry and the specialized offshore developers.
The opportunities for hiring the best offshore ReactJS Developers is quite selective in Latin American Countries but is steadily increasing the count of skilled professional developers in the region.
Asian Countries
Asian Countries are the major producers of skilled software developers and are now the leading IT Industry. Asia is the hub of almost 4 Million highly-skilled developers. Among all the countries, India leads the number of developers by 2.75 Million serving the IT Industry, followed by China and the Philippines.
India, being the leader among all the competitive countries in the IT Industry. It is a more straightforward call for companies for hiring the best offshore ReactJS developers or specialized developers. With EngineerBabu in India, you can assure the best quality of work and timely delivery to serve the opportunity of hiring the best offshore ReactJS developers or specialized developers.
Conclusion
We have discussed various aspects of hiring the best offshore ReactJS developers or the dedicated developer's team to develop the best product and serve all our client's needs. As we have discussed various geographies, regions, and countries to offer cost-efficient and best offshore ReactJS developers.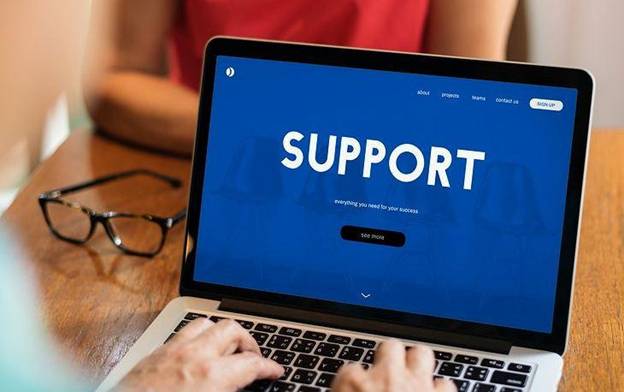 Source: RawPixel Website
If you are a startup or an established name in the market and looking for hiring the best offshore ReactJS Developers or any Specialized Developers or a team, in that case EngineerBabu can be the best choice for you. We serve an efficient and a large pool of talented and skilled developers, Project Managers, Business Analysts, and Quality Analysts to fulfill all the offshore requirements of our clients. If you are looking for offshore development, then EngineerBabu can be a suitable name to deliver timely goals, scalability, secure communication, effective client support, etc.