Mobile App Development is complicated, risky, and costly but is a very popular process in the business world. After the demand for smartphones and the Internet has arisen, App Development has become a common phenomenon to go on. Mobile phones have become a very handy tool to reach people in any part of the world. If you are heading towards a plan for Mobile App Development, then it would be a great call unless you are featuring a new idea with it.
Mobile Phones allow people to perform a variety of tasks on their smartphones through dedicated applications for such activities as ordering goods and groceries, ticket booking, cab booking, and many more. If you have a unique plan for Mobile App Development, then it is a good time to go with it and grab the market.
The smart phone users are relying more on online shopping and performing other numerous activities. Therefore, if you are having a different plan for mobile app development, then start working on it without any delay.
In this planning of app development, I am going to guide you through this blog. By following the procedure and steps in a precise manner, you can easily refine your business idea. It will also guide you to plan for Mobile App Development and get accurate results thoroughly.
Here are the following steps to create a successful mobile app.
Source: UXPlanet Website
Step 1: It all starts with an Idea
The point where it all starts, the fundamental base of a business is an idea. It all begins with one simple thought- why only this and why not this? Apps require constant updation and make lives a little easier. It is the reason which drives our community forth. Most great ideas start due to need arousal.
A successful entrepreneur provides a solution to the problem in such a way that we could not have imagined. So, look for numerous problems that exist in your daily life and list each of them. Once you are having an ample amount of issues, then start looking for the unique ideas to resolve the issue. Every problem has a solution; if we look for it properly, so find solutions to choose the one that makes more sense. Make sure to put the end-user at the priority because if users are not getting solutions for their problem, they are not going to use your mobile application. Mobile app development is all about providing a solution to a lot of people and making their life more comfortable.
Step 2: Market Research
Now the real work starts after finalizing the idea for mobile app development. To take your app development idea ahead, which requires a lot of research, based on multiple factors. The research is very important to consider because it will form the basic knowledge for your app and help you to decide whether to take this idea ahead or look for something else. So, make sure not to rush this phase and do it appropriately.
a. Competitors
It is very important to learn about your existing competitors in the market first. The existing applications in the market are going to be a great source of knowledge for you. So, just pick the best existing competitive mobile apps in the market, do thorough research, and learn about their working. It also includes the platform app is running, tools, features, and everything as much as you can get the details of it.
After that, look for their targeted customers and the users' reviews and feedback. As well as, list out the best features that you can also add in your app in a new manner definitely. This will help you lay down a path to move ahead and the numerous points you can add and ditch in your plan for mobile app development.
b. Target Users
The second important thing you need to focus on in the Research phase is to look out for your competitors target users and define yours as well. It is a well-known fact that certain types of apps are developed for a specific group of customers in mind based on their age, gender, and ethnicity. You need to be assured of which type of users you are going to target with your application. Therefore, make all these decisions in the early phase only because every delayed decision will greatly affect the development process.
c. Trend Research
The last part of the Research phase is to analyze market trends. We all know the market trends used to evolve rapidly with time. Before introducing your product in the market, first learn about the market trends, i.e., learn about whether your product is required or have such a demand in the market. Look at your app's functionality. All of it should be in alignment with trends because nowadays, people want to be updated on all forms. With trend research, gain some insight over where the trend is heading and will be in the next couple of months or until the time you are available with your final product.
Step 3: Planning
After gathering all the information in the research phase, it is now appropriate to plan things before moving ahead. The planning is all about preparing a blueprint or plan for mobile app development. The planning phase also involves different steps, let's learn about it in depth.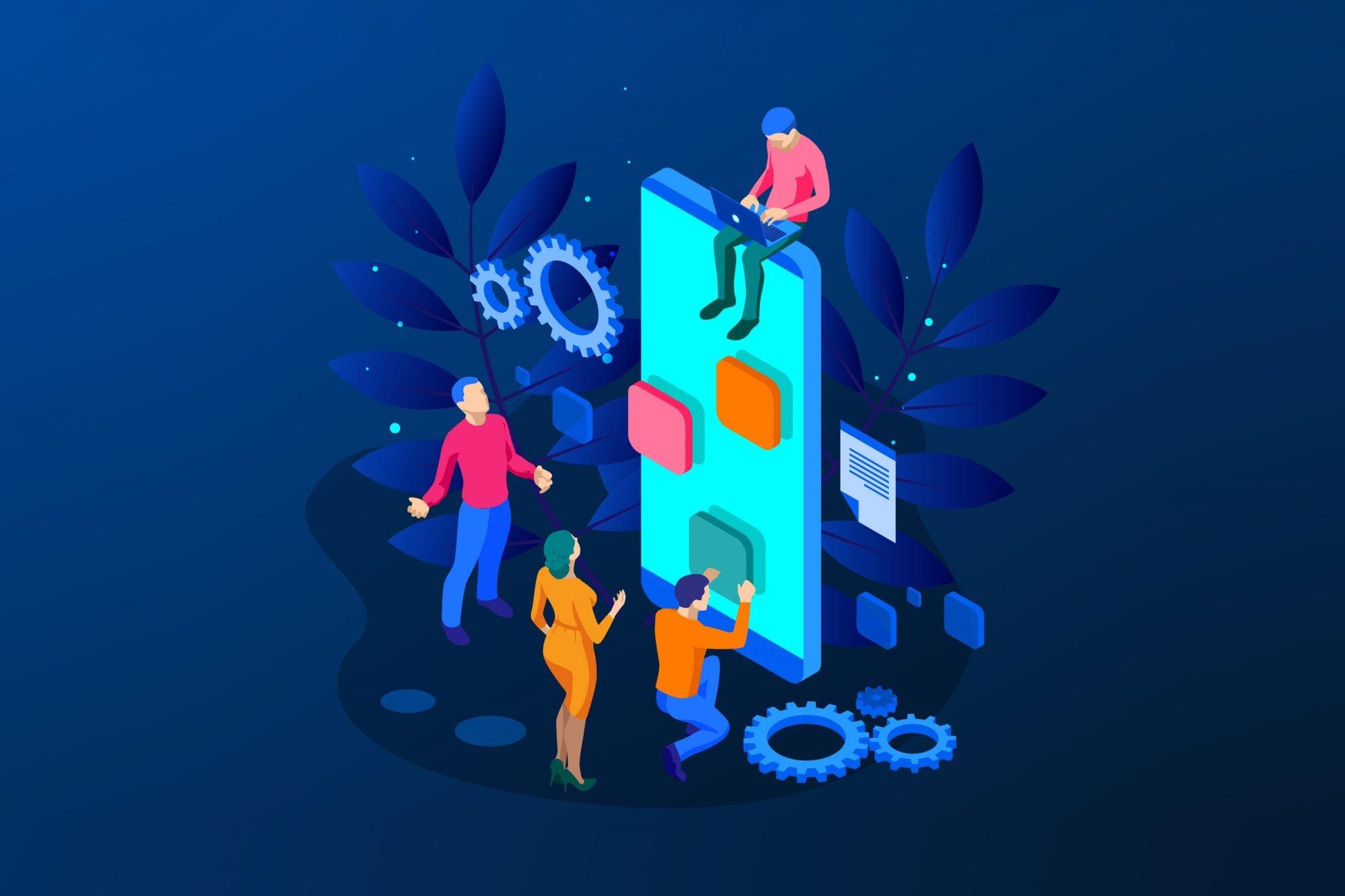 Source: Entrepreneur Website
a. Plan an MVP for App
In the Planning phase for mobile app development, it is important to create a plan to build an MVP (Minimum Viable Product). It is a smaller and concentrated version of your app. Building MVP is a feasible option for your app development as it provides clarity about your goals and finds the features which will work as a guiding agent for your app. Developing an MVP will be a great call for your marketing strategy to generate a buzz about it and gather critical reviews and feedback from the users.
MVP for your app development will allow you to provide a chance for users to experience the features and functionalities of your app and review it. These reviews might be harsh but will eventually make you aware of the working of the app and the user's expectation too. This will help you minimize such flaws, and please your users by improving the app quality and working over their feedback.
b. Select the Platform
The major smartphone Operating Systems that dominate the market on a broader scale is Google's Android App Store and Apple's iOS App Store. Both the platforms are a hit among its users.
Google's Android Play Store has extensive user coverage as compared to Apple's iOS App Store. Android is open-source. Therefore, a lot of devices are running on this operating system. The enhanced customer penetration and cheap availability of android smartphones have made it more handy for users to go for Android Apps. For any business, Google Play Store will be a great platform to introduce their mobile application. But this handy availability of android smartphones, doesn't attract more customers to go for in-app purchases or other facilities to spend money over an application.
On the other hand, the iOS Platform is quite expensive and comparatively less users than Android. But the iOS users are very active and can easily spend good money on in-app purchases or purchasing any specific feature through the mobile application.
Instead of going with a particular platform, you can also go with both the apps. For this, you have built the hybrid app, which effortlessly works on both the platforms. It requires a steady internet at all times to work and doesn't need to be downloaded in the user's device. Such apps work similarly a website works but with the features of apps. Thus, mobile app development is cheap and requires less time to attain the final product. Overall, in a time and cost of one app, you can get a hybrid app that works effectively on both platforms. Examples of hybrid apps are Gmail, Instagram, Uber, etc.
c. Required Budget
Mobile App Development is a costly call to take for anyone. Despite doing everything the right way, there is no guarantee that you will achieve the desired results at the end. So, step into mobile app development if you are ready to put in the money and a lot of perseverance.
There are numerous methods to build the app, like investing your own money, finding the investors, or Crowdfunding.
Investing your own money is one of the riskiest options. It is a bad idea unless you have so much money to risk, and if faced failure then it won't affect you too much. The second way is to find investors. It is a bit tedious and a time-taking process. But there are many investors in the market who can invest a good amount of money in your mobile app development if they found your business idea feasible and valuable for the market.
The third way is to fund your project from various sources through Crowdfunding. There are few online platforms that help you to gather money from strangers just by uploading your business proposal on these websites. Such online platforms are GoFundMe, Kickstarter, etc.
Step 4: Development
The mobile app development requires developers to develop the product. The developers will provide life to your business idea, which was on the paper till now. To deliver the plan for mobile app development into reality, you can develop the app on your own, or you can hire a dedicated team of developers, or you can hire even an agency to develop the app.
I don't think developing the app on your own would be a great call unless you are an expert in app development. Despite that, you will require two-to-three more developers to do so. Being the owner and responsible person for everything, it still won't be a good call. So, you can go with any of the other two options.
Among these two options, I would suggest hiring an agency would be a great call. It will ease your work and save your time too. With an agency, you don't have to sit and check every little progress in the app. These agencies are responsible for their work and make sure to deliver accurate products to their clients.
So, look for a good agency in the market and you are sorted for the development of the application. You only need to make a plan for mobile app development, and rest implementation can be done by the agency itself.
Step 5: Testing
The major part of testing will be performed by the developers or agency you have hired for app development. Being an owner and user of the app, you also have to perform testing over the app at frequent intervals. This will help you get a glimpse of on-going work and let you decide if the work is proper or not, or do you require any feature to be more refined or attractive from the end-users perspective.
Only having a plan for mobile app development and assigning it to the agency to develop the app won't work. You also have to dedicate your time to test the app modules and the final product. Your interest in app development testing will lead towards a quality product and help you strategize your marketing plan to introduce or deploy the final product in the market.
Different types of testing need to be performed for maintaining the quality of the app and make sure to have a bug-free app. The testing are User Acceptance Testing and Beta Testing.
Source: RawPixel Website
User Acceptance Testing (UAT test) makes sure the app is working for users, i.e., the final product is easy for your targeted audience to use or are they facing any problem. Once the app passes the UAT test, then you can conclude that your solution works appropriately.
Beta Testing is done by either the open solicited participation of the previously enrolled identified groups. Feedback from Beta Testers will help to determine whether the app's functions are operating properly in the real-world environment or not.
Step 6: Deployment
Congratulations! Your plan for mobile app development seems successful. Now, it's time to formally introduce your product in the marketplace through the Play Store or App Store.
Make sure to follow the preferred platform's guidelines to make the most out of your app store optimization. Once, your app is live on the App Store, now is the time to grab the customer's eyes.
You can follow various ways to promote your app. Initially, you can go with Email Marketing. As soon as your app is live, make sure to inform your customers through emails and ask them for their valuable feedback by replying to the mail or sharing it on the app store.
You can also promote your app on Social Media Platforms. You can follow numerous tactics to promote your app on such platforms. Instead of only sharing the apps link, you can create a buzz about your app by making numerous posts about the app. You can highlight the unique features and functioning of the app and attract users to download the app.
Through Social Media Platforms, you can even share a demo of a few seconds to attract viewers and use your application. You can also provide some offers to the first few users or downloads of your app. Be creative, and you can attract an enormous amount of traffic towards your mobile app development through social media platforms.
Another tactic to promote your app can be done through Websites. If you have a dedicated website for your product business, you can Update your Website with this information. Along with that, you can also advertise your mobile app development information through other similar websites. You can simply contact the website owner and request them to promote your app development message on their website for a while in the offered amount. It is a feasible promotional strategy. If you get a few such sites, you can definitely attract a good number of users for your app.
Step 7: Upgrade App with New & Improved Features
After grabbing a good market and getting user's reviews and feedback, it becomes your duty to resolve all the queries of such users and respond to them individually. These feedback's will help you to improve your app and add advanced features too. So, maintain regular updates for your app and let users feel that their queries have been heard and resolved too.
This will help you retain the users for a more extended period and makes your plan for mobile app development success. Updating your app with innovative features also enhances the visibility and downloads of the app. This will also motivate users to recommend your app to others and leave a good impression too.
Conclusion
Once you start the plan for mobile app development and deploy the app, don't think your job is done. To maintain consistency in the app, you need to be in constant association with your agency or firm. So, look for a good and reliable agency with whom you can go to the long-term association.
Mobile App Development is a never-ending process. After app deployment, working over the app continues. Make sure to be in association with a good agency to take your plan for mobile app development to live and maintain consistency in the future.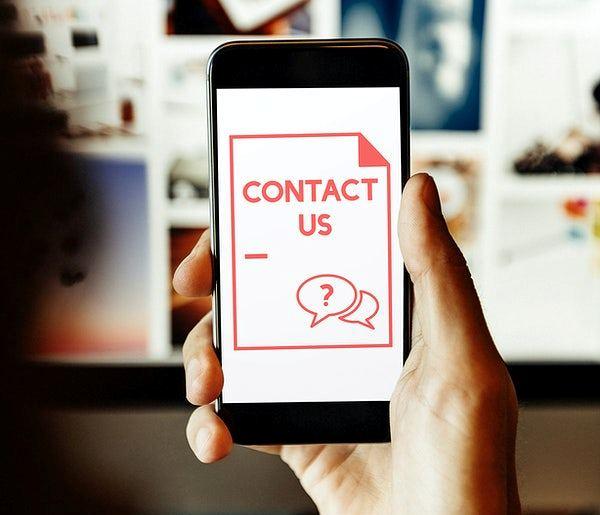 Source: RawPixel Website
Being a reputed and responsible company EngineerBabu makes sure to follow each phase involved in the Mobile App Development Cycle properly to get the best results and assist you with your personal preferences. So, if you have any idea or plan for mobile app development, you can contact us, and we are always ready to serve you with your specific requirements. At EngineerBabu, we have dedicated and skilled developers who used to follow each phase of the Mobile App Development Cycle with precision.