Angular is one of the most preferred and popular JavaScript-based frameworks available in the market that is used for front-end development. In 2009, it was initially introduced as AngularJS, and this framework has gained remarkable traction from developers and tech-companies all over the world. Hence, AngularJS Developers came into demand, and since then, there has been a debate going on whether hiring offshore AngularJS Developers is better or in-house.
Evidently, almost one-third of the development fraternity depends on AngularJS development. It is because this framework can effectively fulfill all the modern-days requirements that a web-app needs to engage end-users.
When it comes to hiring AngularJS Developers, the views of enterprises vary in terms of hiring Offshore AngularJS Developers or In-House AngularJS Developers. Due to different experiences with these developers, the companies built their perceptions and used to support that firmly. Therefore, many companies used to praise and promote hiring offshore AngularJS Developers, while others disagree due to horrible working experiences.
The enterprises have mixed reviews over hiring offshore AngularJS Developers or In-house AngularJS Developers. If you are also looking for the answer about whom to hire, then let's dig deeper and learn that offshore hiring is better or in-house for AngularJS Developers.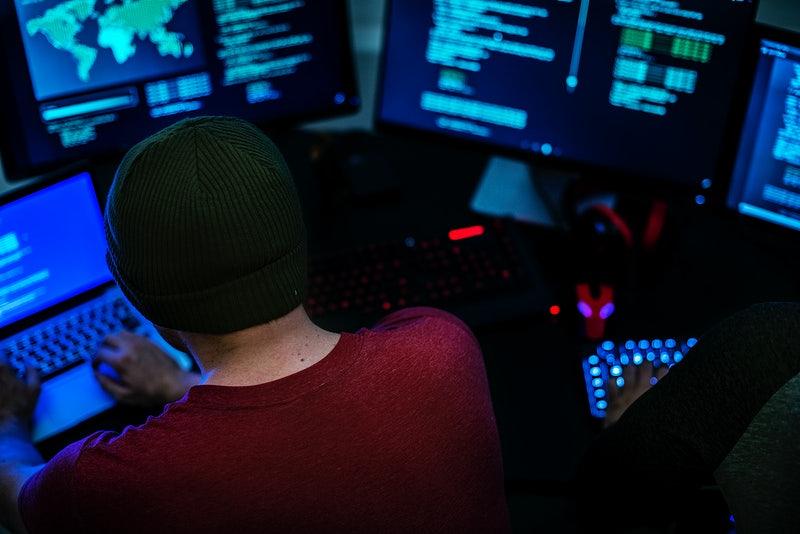 Source: RawPixel Website
What is an Offshore Software Developer?
Offshore Software Developer is a person or an agency outsourced to a third party software agency or company. Such developers or agencies are very well-equipped in Web Development, Web App Development, Mobile App Development, etc. It is typically a method where the developers or an agency work with a foreign company to provide the project development based on company requirements.
The Offshore Developers can be hired in different ways-
Hiring an Individual Developer or an Agency.

Developing the whole project or specific parts/features of the project.

Hiring a dedicated team of developers for a particular project.
There are thousands of companies all over the world that provide the services of offshore developers. But getting a reliable offshore developers company or agency is a difficult task. You can easily look for numerous options through references, but analyzing their working style and structure is primary.
Look for the best option and decide which offshore agency model best fits your project, define your requirements and analyze how it would ideally provide the services on that value. Being an offshore developer, ensure to maintain the quality and timely delivery of the project. It will be a great boost for you and get good references from your clients and other projects to work upon from the same client in the future.
Everyone craves for good assistance and quality and timely work. Therefore,  be professional in your work to fulfill the clients' requirements and properly communicate each little progress in the project to your client.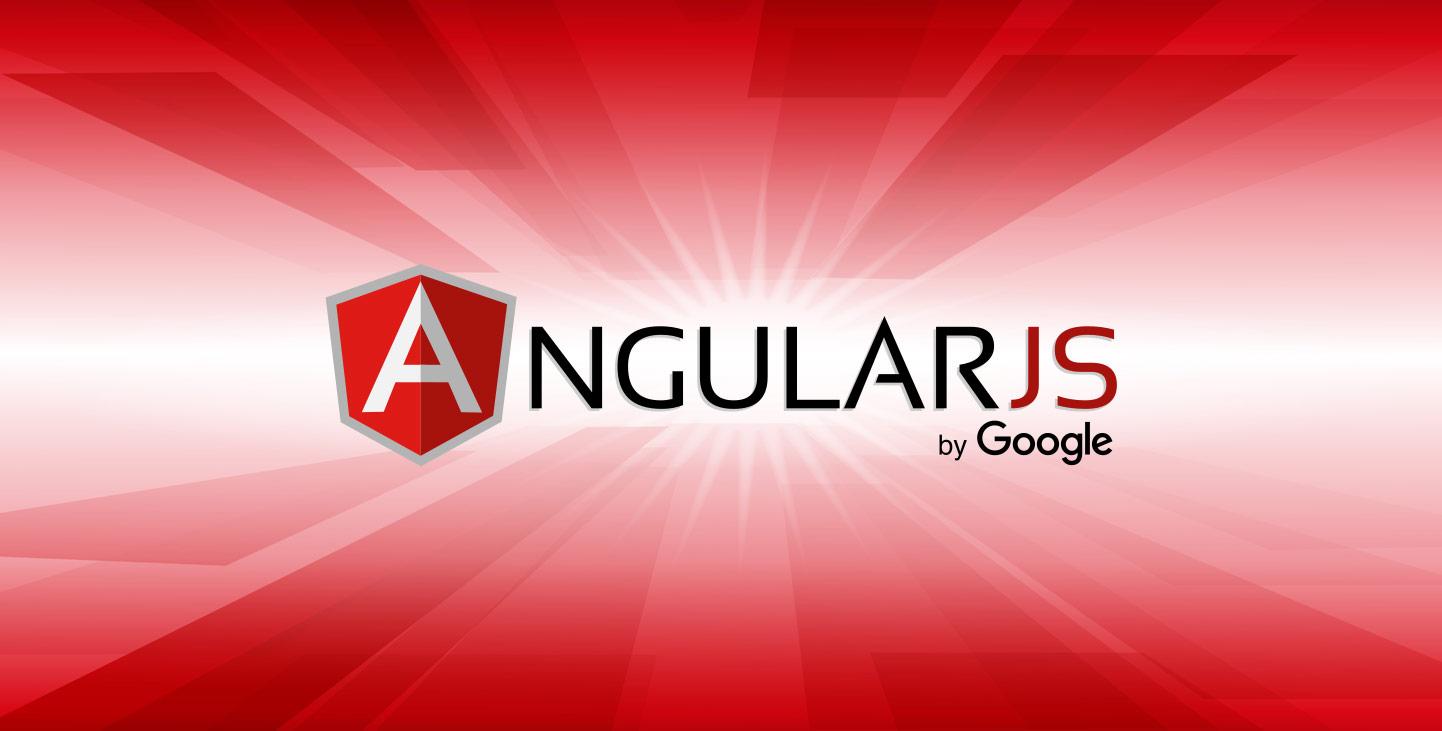 Source: Rootinfosolutions Website
Pros of Hiring Offshore AngularJS Developers
1. Cost-Effective
Hiring offshore AngularJS Developers is way cheaper than hiring a team of individual specialized developers. Companies used to always look for saving expenses over project development and increase their revenue. Hence, it is very evident that in different parts of the world, the expenses on development or developers is very much variable.
Therefore, going for the offshore AngularJS Developers for your project will prove to be a feasible and budget-friendly call. It will save your money and time that you can utilize on other important matters to improve and grow your business. It is one of the biggest reasons why companies prefer hiring offshore AngularJS Developers instead of in-house AngularJS Developers.
2. Experienced Developers
Angular is considered as one of the most complex front-end frameworks. Therefore, to deliver the best results, it is very important to have an expert team of AngularJS Developers by your side. To make it possible with hiring in-house AngularJS developers may burn a massive hole in your budget pocket. As, owning a dedicated developers team and experienced team will definitely leave a big blow to your budget.
Hence, to attain the level of expertise in terms of AngularJS Developers, it would be convenient for you as a company to go for hiring offshore AngularJS Developers rather than hiring in-house AngularJS Developers. The offshore agencies can provide you with a highly skilled and experienced team of AngularJS developers. Such developers are well-versed in designing engaging UI using Angular libraries.
Overall, when you look for hiring offshore AngularJS Developers, you can assure yourself that there won't be any compromise with the quality of product development at any phase.
3. Implement Advanced Technologies
The offshore AngularJS Developers are very effective and expert in their art. As the outsourcing industry is highly competitive because thousands of companies are working worldwide to provide such services. Hence, serving the client better and implementing advanced technologies will only allow such companies to survive fierce competition, secure projects, and fulfill clients demands.
The in-house developers can not effectively work and concentrate on a single project over a period of time. As a result, the quality and the implementation of new technologies in product development gets compromised. However, the offshore AngularJS Developers dedicated work on a single project and always focused on regularly updating their learnings and grabbing advanced technologies.
It would be a great and positive step to opt for hiring offshore AngularJS Developers and agencies who have expertise in the latest front-end technologies such as .NET, Node.JS, TypeScript, etc. These technologies allow developers to deliver cutting edge web solutions to their clients which gives them a boost in the competitive market of AngularJS developers.
4. Quick Product Deployment
In this competitive world, excellent and rapid product deployment is also necessary to present yourself. Every day we can see the deployment of new web pages. Hence it becomes crucial to fasten the development and deployment process to gain the market from the competitors.
The quick deployment of products will help your company to quickly grab the attention of potential customers and gain a competitive edge at the same time. Therefore, to achieve this, hiring offshore AngularJS Developers to a third-party agency is one of the easiest and quickest ways to boost the overall development process.
5. Risk Mitigation
The minimum risk associated with project development is highly ignored by the companies who offshore AngularJS developers, but it is one of the most significant advantages for companies. There are different types of risks associated with project development: Budget risks, Schedule risks, Technical risks, Operational risks, and External risks.
The offshore hiring procedure is always secured and bound under specific terms and conditions by legal contracts through mutual consent. It includes the scope of work and other important aspects such as,, time duration of delivery, payment clause, confidentiality clause, performance clause, exit clause, and other conditions based on both parties requirements.
Hiring offshore AngularJS Developers instead of hiring in-house AngularJS Developers, is not only about handing responsibilities to other companies and developers, but it is also more about collaborating and sharing the risks and benefits involved in the project.
6. Hiring Offshore Developers is Flexible
Hiring offshore AngularJS Developers is much more efficient and flexible than hiring in-house AngularJS Developers. Especially when you have a single web application to work over it.
Evidently, when you look for hiring in-house AngularJS Developers to build the best quality product, it may cost you a lot in terms of money and time. While hiring in-house AngularJS Developers teams, as a company, you would have to pay extra for recruiting and retaining developers, additional office space, and other technical resources to develop the product from basics.
Hence, hiring offshore AngularJS developers would be very much economical and time saver for you. For this, you only require to pay pre-decided fixed development rates, no additional or hidden expenses need to be made. So, hiring offshore AngularJS Developers requires no additional maintenance cost. Instead, it helps you to cut down your developmental costs by a margin.
7. Easy to meet the Deadlines
Hiring offshore AngularJS Developers and agencies will make sure to deliver the project on time. As they are fully-focused and dedicated towards the single project. However, the in-house AngularJS Developers might get busy with other tasks, which may lead to delay in meeting deadlines.
So, offshore AngularJS Developers will be an effective option to meet the project deadlines and maintain quality.
8. Outplace your Competitors
Being an initiator or first one in the market, to introduce any new product or service is always a great advantage in the competitive market. Therefore, if hiring offshore AngularJS Developers or agencies can provide you a better chance of introducing your product in the market, then do so.
There is no need to invest your precious product development time in looking for hiring in-house AngularJS Developers. This won't be considered as an intelligent or feasible call as a company. Therefore, to beat your competitors, if there is any chance, then no need to waste your time, just go for hiring offshore AngularJS Developers and be the king of the market by beating your competitors.
9. Develop a Better Strategy
Building a good product doesn't always reach a wider audience; it also requires a good strategy to introduce and promote the product in the market. 
A team of good marketers and developers can easily help develop such a market approach in project development. Building a perfect application and enhanced strategies can lead to improving the company's efficiency and profits.
10. Enhance the quality of Product with Experts
By hiring offshore AngularJS Developers, the companies can enhance the quality of their product or project. Such developers are experts in their field.
These offshore developers/agencies will take the responsibility to deliver good product in the given time frame.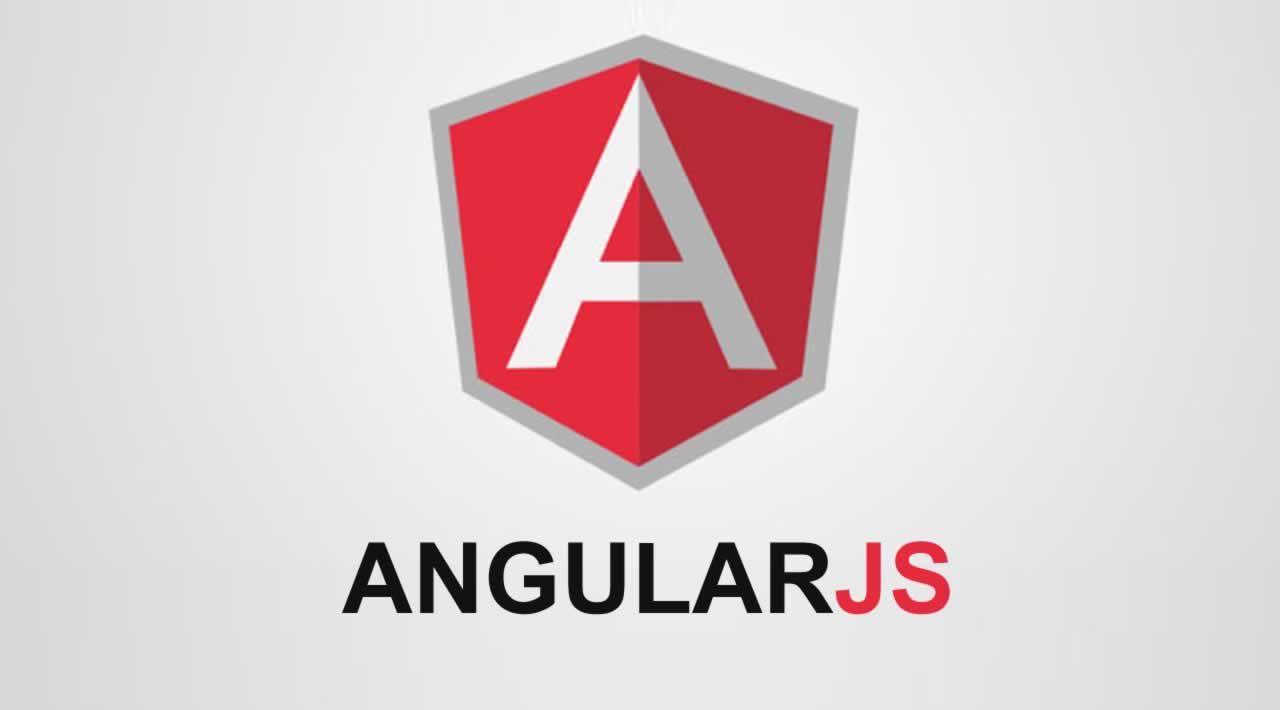 Source: Morioh Website
How to choose the best Offshore AngularJS Developers or Company?
Hiring offshore AngularJS Developers can offer several benefits, but it owns some challenges with it as well. Most of the business doesn't opt for hiring offshore AngularJS Developers. Because it is quite a tedious and risky approach to find the good, genuine, and right AngularJS Developers or Agencies.
However, to choose the best offshore AngularJS Developers, there are few tips and approaches that can be followed. Such developers can help to build the best quality of product development for your target audiences.
1. Analyze your Requirements
Before getting into the hiring approach, it is very important to analyze your requirements as a company and the target audience. Make sure to develop a clear project view, aim, and what you want as the final product. What special features and technology would you like to integrate into the product? What type of interface do you wish to provide to your audiences? Who is your target audience or market?
 Providing a clear objective will definitely help them to build an excellent project. It will also support them to meet the needs in a precise manner.
2. Do a Proper Market Research
Research requires a proper amount of time and lots of effort. So that you can look for accurate and supporting information for your project. In this respect, google can be a great help in every situation. Therefore, it is always a better idea to start your search for AngularJS developers and such agencies with a basic google search initially.
We all know how to search for anything on google. It is very easy, just google your requirements. Now, i Now it solely depends upon you to analyze the results.
You need to look for all the search results and compare each agency based on their previous works and the client's review. If you are entirely sure about the details on the website and multiple in-person communications, then only go for the agency or the developers ahead in the project development process.
3. Check the Developers or Company Portfolio
The company's or developer's portfolio will provide you the detailed information. About its existence, expertise, working style, and many other required details. The well-formed and updated portfolio of a company or the developer will give an exact glimpse of their previous working and about the projects. Looking into your prospect's previous projects will make it easier for you to identify the capabilities of such projects in terms of meeting the deadlines and the project demand.
4. Look for Previous Client Reviews
After analyzing the profiles and sorting the best appropriate profile for you, now it is a bit more challenging to conclude over a few specific names. Therefore, don't forget to go through the previous client reviews. It will be a great help in making decisions to select the appropriate agency or developer.
Hiring offshore AngularJS developers requires a lot of hard work. After analyzing the previous works and the clients. It will help to conclude over apt agency or developer who can deliver you the project and fulfill your requirements.
5. Directly Contact with the Project Managers
The client can directly contact our project managers and convey their needs. Then, there will be a thorough discussion between the client and the project manager. According to it, the final decision will be taken.
You can briefly share your requirements and get their response; whether they are capable of finishing the project with quality and timely delivery along with your other required conditions or not.
Why Hiring Offshore AngularJS Developers from EngineerBabu?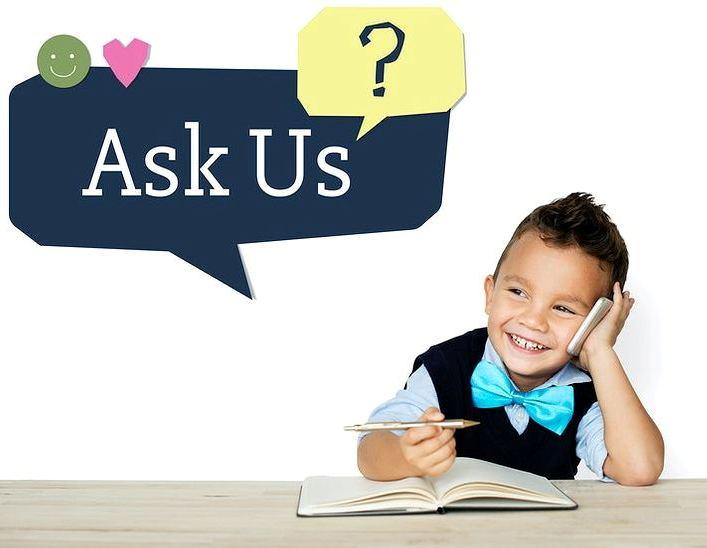 Source: RawPixel Website
EngineerBabu offers more than 9 years of experience working in web development and app development. A portfolio of delivering more than 2500 projects successfully in a budget-friendly environment.
Our experienced developers can deliver high-quality solution to the clients. We ensure the timely delivery of projects at minimal costs.
Our clients can reach us in various ways and can carry out work effectively while being at any part of the globe. The whole team is very focused and dedicated in fulfilling our client's requirements. Not only the dedicated AngularJS developers, but also all the specialized developers are highly skilled, experienced, and dedicated towards their work. 
Developers are experts in meeting deadlines and are always available and ready to provide last-time or instant changes as well. The team is always ready to work with our clients therefore, the developers are always on their toes. To ensure the best possible solution and customer experience to our clients. For any query or discussion you can contact us.
Conclusion
While hiring offshore AngularJS Developers, it is very crucial to decide and choose the appropriate agency. Therefore, always look for the agencies and developers in detail. The project you are working upon, and looking to hire AngularJS developers or any expert developer, consider all the pros and cons in the account. With third-party hiring, you can definitely improve the quality of the product and benefit your business as a whole.