Hiring is not an easy task, and when it comes to  hire android app developer, you would want that the developer you hire has all the experiences. A developer who has all the qualifications, who can give you back up to any claims of Android expertise is on your priority list.
To go in search of best android app developer you need to get in touch with the right source. As you know that, the Internet is considered as the world full of possibilities. It is the place that can help you to hire any sort of developer you want. You can visit any of the freelancing sites which boast to deliver you the best of a person having Android skills. But sometimes, falling prey into their trap can leave you in the lurch.
But hey, it's not that; there are people or sites to make you their target. There are few of the sites as well where you can find genuine people to help you out and give best of the services.
Thus, we've put together a list of the best sites.
Best websites to Hire Android App Developer
X-team
X-team is trusted by world's leading brands. They have been providing high-quality developers when you need them the most. You get app developers for hiring and that also for full-time. Moreover, they will bill you on a monthly basis. Isn't it good?
They not only save your time and money while recruiting but they also help you to get cover employment cost completely. And that, we would say, is quite flexible, right?
The developers over here are easy to work with. They often communicate with you by gladly joining your daily standups. Moreover, they proactively move the project forward, to ensure that they are adding value to you.
X-team's Android app developers help you to create high quality, efficient and maintainable code. All developers are examined and screened for their performance superiority. Passionate leaders of X-team are even screened for dealing with diverse projects before they are taken on board. What makes them agiler is they are dedicated full-time to one project at a given period.
This makes them more focused and better equipped to deal with the issues you face.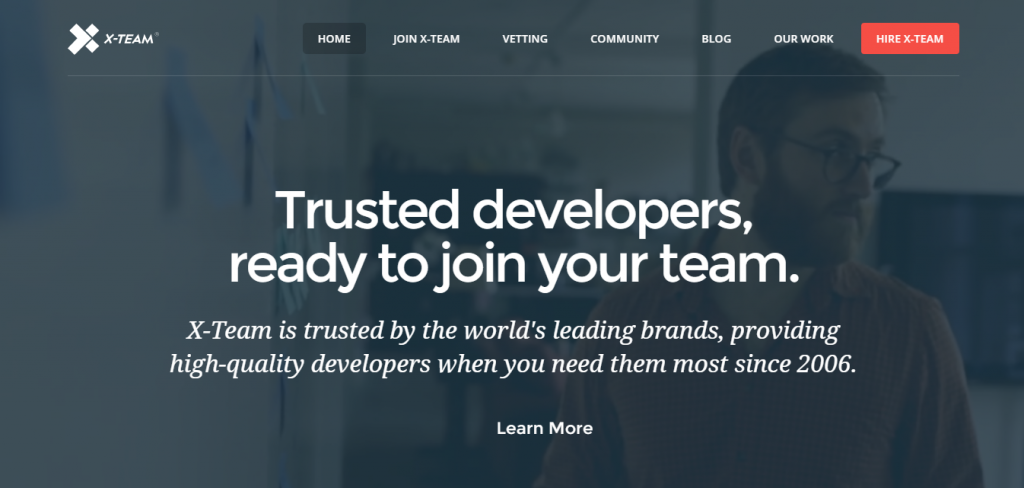 Upwork
Here, you can find the level of service that works for you. It's an online freelance marketplace that you can turn to. You know that Android operating system controls the global marketplace, leveraging a professional specialist who is accustomed to the software and technology, right?
It is a powerful way to reach vast new markets. So, if you want to hire android app developer or are developing, distributing, or running any of the smartphone and mobile application, working with an Android app developer isn't only a good practice; it is basically required. And Upwork is better known for the number of freelancers it provides than the overall quality.
Given the nature of mobile platforms, working with an Android specialist over here is a flexible and cost-effective way to cooperate on any mobile project supported by this near ever-present platform.
If you have more time to examine through developers by inspecting them yourself, you can certainly find some great developers on this site. Be extremely careful to avoid the failures. Don't shell out more money down the line to fix bad work.
Whatever road you pick to take on your search to hire Android app developer, you shouldn't forget to equip yourself with the best resources available.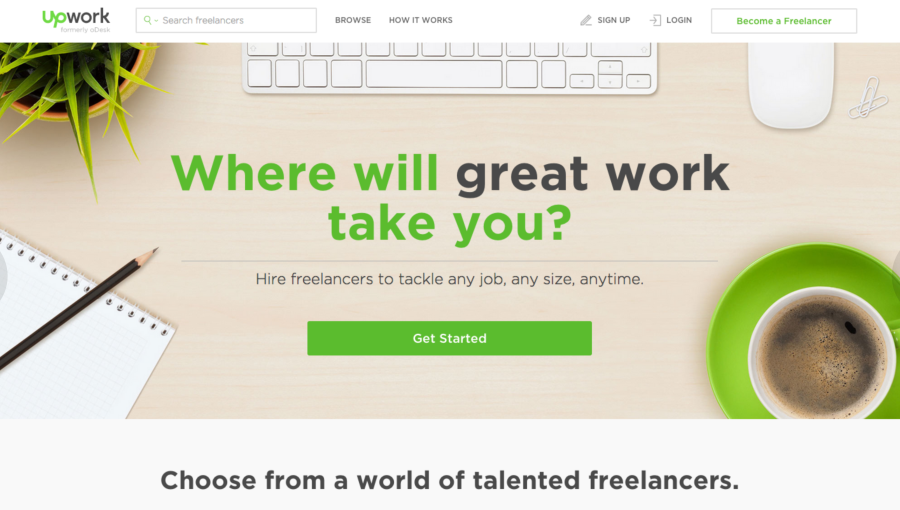 Gigster
It is a smart software development service, combining top developers and designers with artificial intelligence. Apart from the fact that they scan and examine app developers that they hire to be on board with them, one shouldn't forget to note that they are not much of a traditional freelance developer-client meeting ground. Here, you can hire android app developer and designer more easily.
The way they function is quite stimulating, and the process they apply is what makes them totally worth of. Who won't want to work with them, isn't it?
You can better understand them with the following example:
Get some amazing app idea and get in touch with the Gigster people to get a quote. There, a representative will give you a call. Within 10 minutes, you will get a quote in terms of estimated time and estimated development cost. If you agree, a project manager will be assigned to you, along with the number of developers to work on your project. After that, the project manager would consult you on how your thing can be developed in a more user-friendly manner.
You don't need to manage the developers as your code is maintained by Gigster even when they are done with your project. They just take a fair amount of money and keep on upgrading the codes to make your app time proof. Cool, isn't it?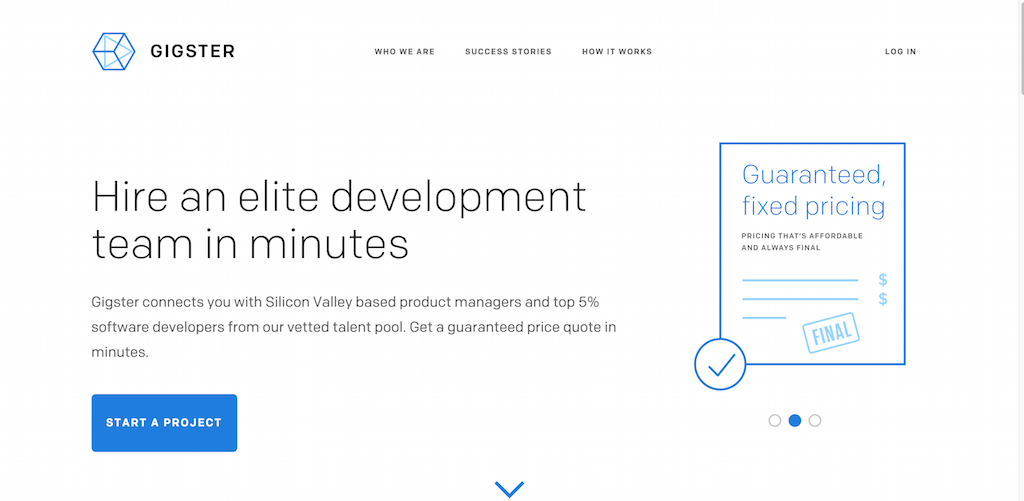 Toptal
Toptal is a worldwide talent network for the top 3% of software developers and designers, where you can hire Android app developer who specialises in Android apps. You will get one of the very best with them.
Here, they consult with their senior engineer and personally hand-pick top Android developers that fit your specific project need. Doing this, not only ensure that will find one of the best Android developers but that you will also hire a top-notch app developer who was hand-picked especially for your project.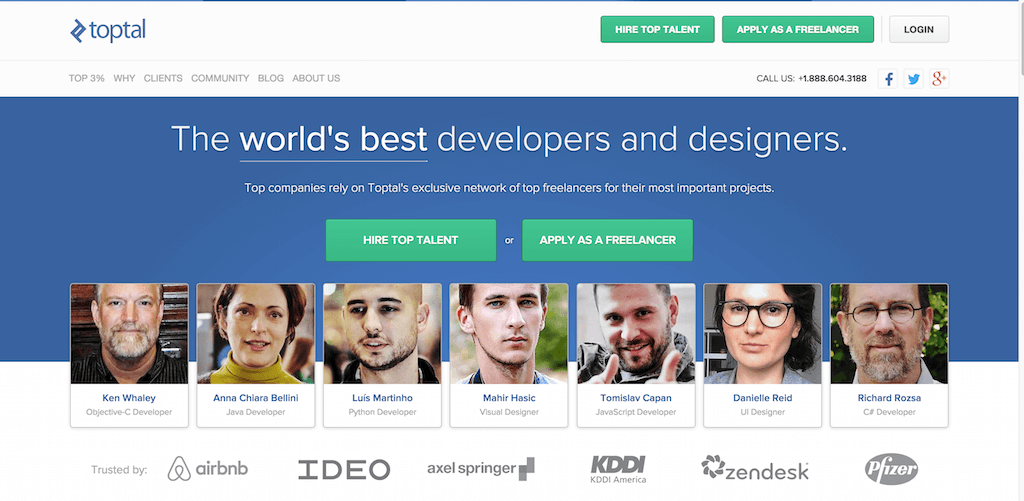 EngineerBabu
A community as well as a marketplace where world class mobile app developers, web developers, and client are present in a single platform to fulfil their dream!
We help you to connect with top mobile app development companies, who have developed similar kind of projects matching with your requirement.
If you have ideas and looking for perfect IT Partners, EngineerBabu is for you. We have startups or Entrepreneurs to
o Help you build wireframe by visualising your need.
o Hire perfect partner who can build your product impeccably.
o Hire best mobile app developers, web developers, a freelancer for your dream project.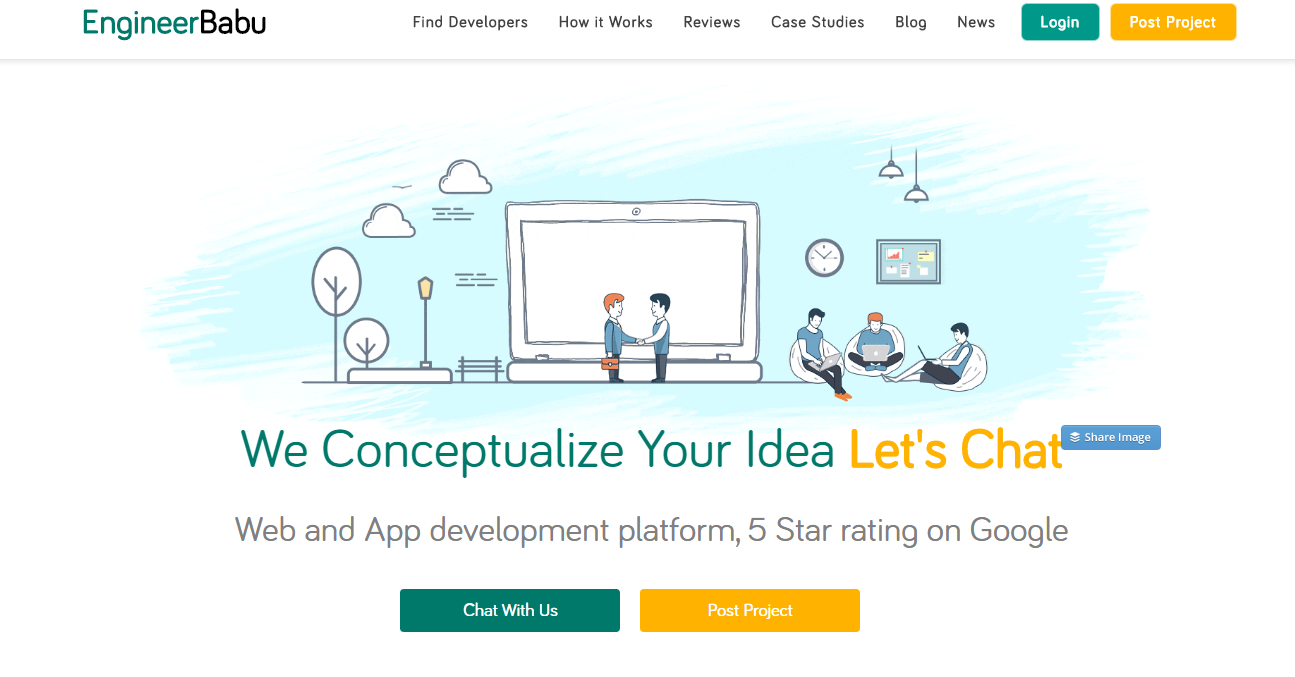 And many such experts to convert your idea into an execution plan.
How we make money; we charge monthly subscription from vendors or IT service provider. We don't charge anything from startups or clients.
Working within India gives us low-cost solutions while keeping the quality and we are happy to pass that advantage to you. For expert solutions and outstanding service, you can get in touch with us.
EngineerBabu is Freelancers community of world class web, mobile developers and SEO/SMO Experts. You can Hire Freelancers online and Find Freelancer Work.