If you are looking for startup app ideas then congrats, you are at the right place. Innovation drives technological advancements. Here are some of the brilliant ideas for startups. Go through the blog and find the best startup for you. We can also help you by developing a startup app for you with our team of expert and experienced mobile developers.
1. Reusable Bags:
Moving ahead in the 21st century, people are becoming aware of global warming and its harmful effects on the environment. The growing use of plastic causes the serious problem of its disposal. Therefore, reusable and recyclable bags are a great alternative and this makes 'Recyclable Bags' as the top startup ideas for 2020. To make handsome money in the future as a startup business, you can start manufacturing reusable bags. You will easily find a large customer base as people are themselves unhappy with the use of plastic and want an alternative solution.
2. Electric Bikes:
With electric cars and bikes have come to the automobile market already and are high on-trend, the industry is going to boom in the future for two main reasons, the high price of fuel and emission of harmful gases forward from this point. So, start up with your electric vehicle manufacturing business now to become a part of the future.
3. Food Truck: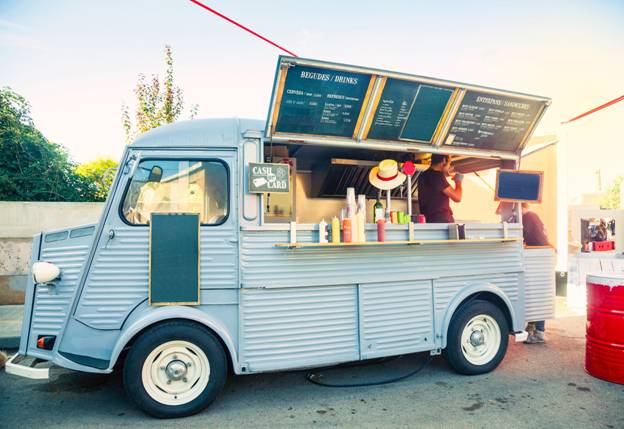 Source: www.thebalancesmb.com
If you have a keen interest in food-making, or if you already have a restaurant business then it is the time to upgrade it as the future is of online food delivery business. The COVID crisis has shut down all the restaurants and the only way to survive the business is online food delivery. Food trucks act as a mobile food shop where you can buy food at your doorstep. This is truly one of the best startup ideas for 2020.
4. Smart Home Appliances: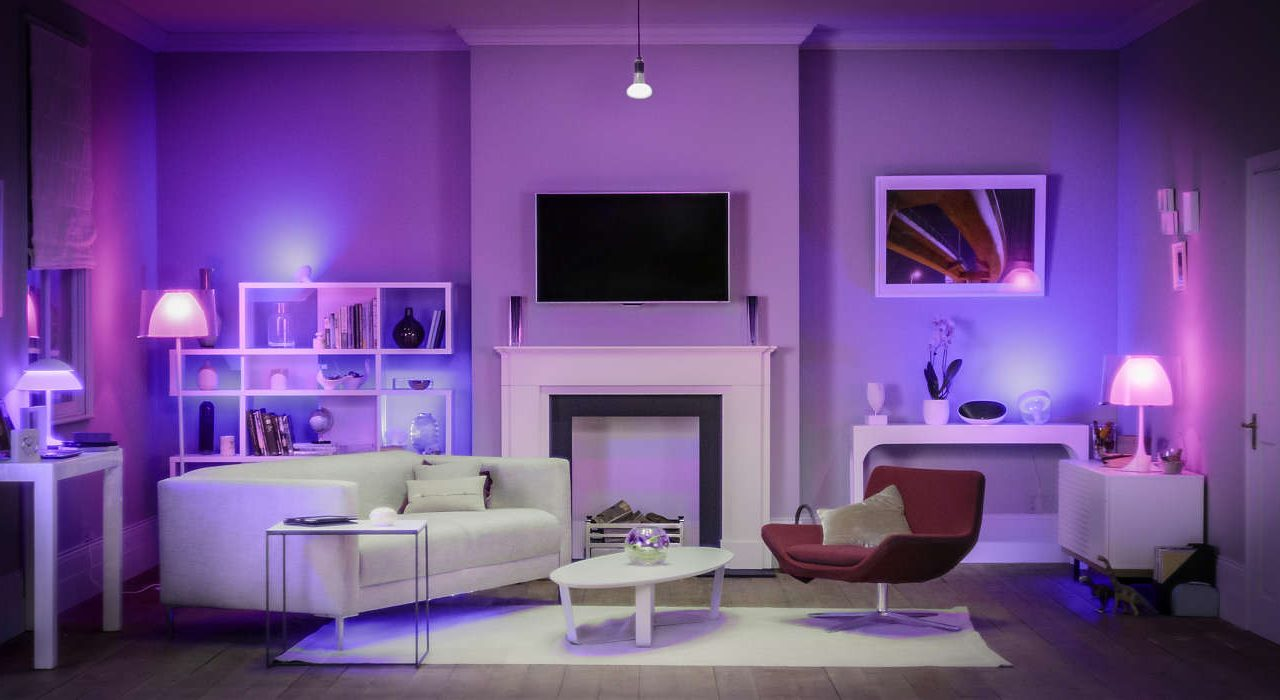 Source: www.google.com
With the growing use of smart phones, people are moving towards smart appliances at home. Smart house appliances have become a new trend in noble houses.  Appliances such as Google Home, and Amazon Echo automates and simplifies day to day lives. It helps consumers by improving their lifestyle. Smart appliances allow you to put alarms, make calls, listen to music, and listen to the news on a voice of command.
This way, you can do these tasks while cooking something in the kitchen or while cleaning the house. Hence, these smart appliances are gradually becoming a part of the average consumer's daily life. Once smart appliances were considered only for elite homes, but today they have become even more normalized. The large no. of benefits with not so big budget has bought smart appliances to middle-class households as well. Smart appliances are the future, and it's going to raise their popularity in the coming years. Hence, smart appliances are one of the best startup ideas in 2020.
 5. 3D Printing:
3D printing is becoming part of mainstream business and a great startup idea with immense potential. Although it is not a part of consumers' daily lives today, it is soon going to be the everyday business in the future. The time has come where owning a 3D printer and starting a business is a reality. This business can grow in leaps and bounds when started at the right time and done in the right way. If you have the technological expertise and the means to invest in buying a 3D printer, then it is a great startup ideas to harness.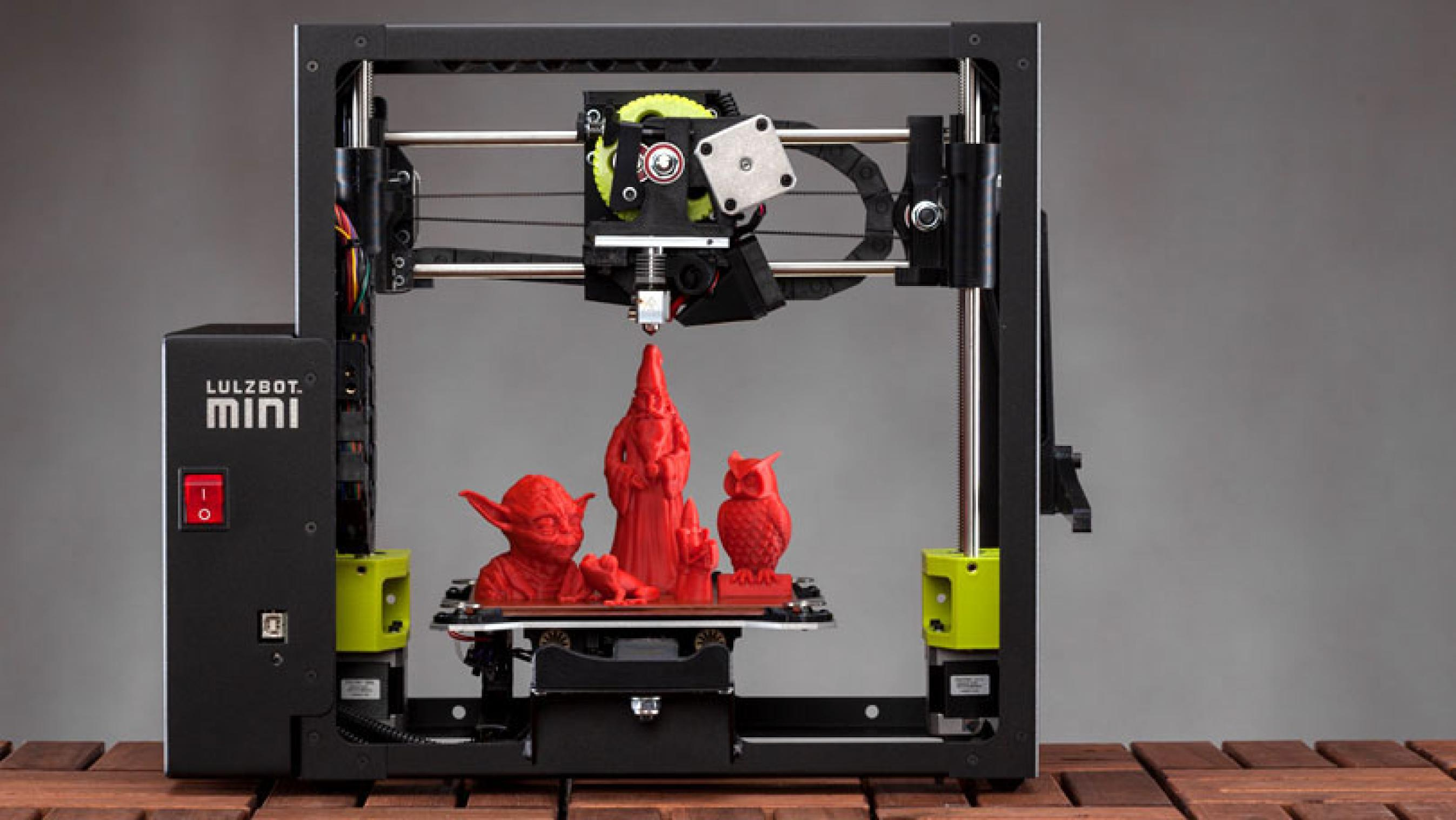 Source: www.google.com
 6. Mobile/Laptop Repairing:
Technology is advancing every day and the consumers are growing. This gives rise to the demand for repairing services. We have online apps like Amazon, Flipkart, to buy a mobile or laptop but there aren't any popular apps for mobile or laptop repairing. An app which simplifies for the users to get their devices repaired is the need of the hour. If you are a tech-savvy person and know the repairing work then this is one of the best startup ideas and develop the app for it.
7. Sell Photos Online:
Whether you are a lifestyle company or an IT company, high-quality pictures are needed to improve your blogs or to put on your website or for branding/advertising. Just like we have Unsplash, Rawpixel, iStock for high-quality pictures, one can also bring it on an app. If you are a photographer and wish to earn money through your photographs then selling them online; is one of the best start ideas to go with it.
8. Tile GPS Tracker:
There is a common problem we face of losing keys. To solve this universal problem of losing keys, integrating GPS to keys is an excellent solution. Tile GPS tracker for keys is the little nuggets of technology that have become extremely popular due to their functionality and usability. You might be wondering what a Tile is, so tile is a Bluetooth tracker that is integrated into an intuitive app to find any object attached to—keys, bags, wallets, etc. This is one of the startup ideas going to be a big success as it solves a big human problem.
9. Accounting & Bookkeeping:
Many firms outsource their daily operations instead of hiring an in-house employee for the same. The reason being, it is comparatively cheaper for them to outsource. When the tasks at hand are not in alignment with the core strength of the company itself, outsourcing plays a key role. One of the most outsourced jobs is accounting and bookkeeping. If you have a background in finance, you can start your own company that deals with such outsourced work.
10. Therapy Center Services:
Oil therapy or most popularly known as Shirodhara has been used most popularly in the Asian subcontinent and the same is known by different terminology in different parts of the world. An app that provides the details of such therapy centers and making an online appointment is one of the startup's no one thinks of yet. It can be a successful venture where there is a no. of therapy centers and people prefer their services on a daily basis. With the growing awareness of body health, more and more people are inclining towards oil and other kinds of body therapies. So, you can also go with such an start ideas to build your business.
11. SEO Consultancy:
Content is the king and SEO is the hand of the kind. Without SEO, content cannot win the online war. There is an online content war going on with all the businesses, companies, and bloggers wanting to rank their content on the search engines. We hardly go to page 2nd or 3rd on the Google and this creates the need to optimize the content so that it ranks and display on the first page. So, if you are an SEO expert, you can build an online SEO consultancy app and make good money.
12. Security Equipment:
Today, people are spending more money on security systems. Whether it's about the video camera or doorbells, it's not just the corporate or organizations using them but people are using them for their residences as well. These tools have become very popular within this segment because consumers have started taking safety more seriously than before. Starting up into this industry will require hardcore research and the ability to keep updated with market trends but once you are able to do so, this can be an incredibly lucrative startup ideas to head start your business .
13. Bamboo Toothbrushes: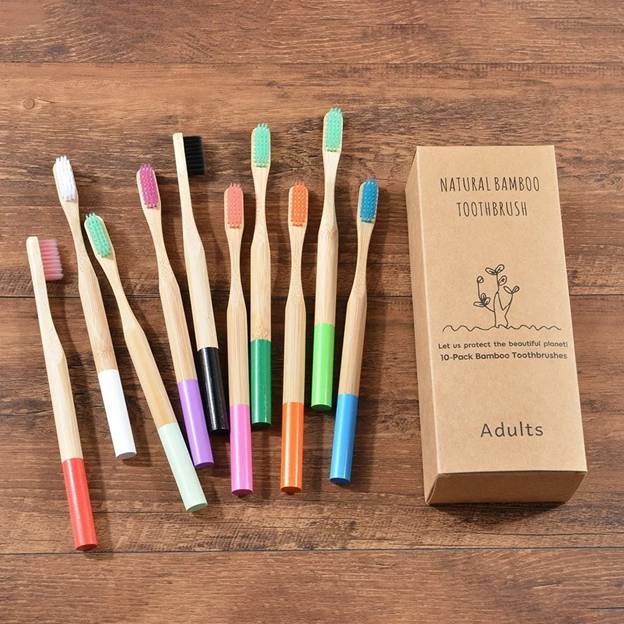 Source: www.ecofworld.com
With the growing consciousness towards the environment, Minimalism has become a lifestyle choice for many people and the trend is growing continuously. Customers are going for more sustainable alternatives to typical consumer goods. One of the sustainable alternatives for plastic toothbrushes is Bamboo toothbrushes. This is a top startup idea for an eco-friendly environment. The product has been used by many people locally in India but it hasn't gained popularity worldwide and it is the time to make this local product vocal under the new campaign of 'Local for vocal'. The use of plastics is harming our environment and we are all aware of it. Disposal of plastic is raising troubles for the environment; therefore "zero-waste" bamboo toothpaste is a very good alternative and a great choice for a startup business and a can prove to be a good startup ideas among all.
14. Sewing and Alteration Services:
Reusable and recyclable fashion is going to be a trend in the fashion industry in the future. Gone are the days when the mother used to sew and alter clothes. Most of the millennial do not know basic sewing and alternation. Hence, sewing and alteration is the best startup app for you if you know sewing and alteration.
15. House Painting Services:
It's hard to find painters to whitewash your walls. Building an app that comprises of details of all the painters, their contact no., their charges and pictures of their previous work is going to solve the problem of finding the best painters in your area. It is certainly one of the best startup ideas for an app. If you are a developer, you can start with this project and benefit from it.
16. Accessories Business:
Most of the tech gadgets come with a no. of accessories. A smart phone has accessories like earphones, charger, cable, phone cover, glass guard, etc. with consumers are gaining more interest in accessorizing these devices to make them more stylish. Accessories add style to the product itself whether it be a phone, computer, iPad, camera, drone, TV, etc.
17. Online Mentor:
Learning is going to be completed online in the future. Due to the Lockdown, many teachers have started giving lectures online and even the mentors of various art forms are teaching online through Zoom calls or Skype. Hence, building a user-friendly app with the categorizations would be a great startup ideas for an app.
18. Online Journalism:
Journalism has transformed from the traditional medium of newspaper to the digital media. Online journalism is gaining popularity as it is the fastest media to share news or any source of information. If you are a media person or are interested in journalism then online journalism is a great business opportunity and it can get you huge benefits.
19. AR/VR Products:
If you are looking for a technology-oriented startup idea, then this might be just the right startup ideas for you. There may not be a big consumer market for AR and VR in the mainstream but it's gaining popularity in the video gaming. Gamers are buying AR & VR products to enhance their gaming experience. The popularity of AR VR is increasing so it's the time to research and formulate a product useful for consumers. By this startup idea, you might just hit the first wave of consumers gearing up to try virtual and augmented reality for them.
20. Salon Van: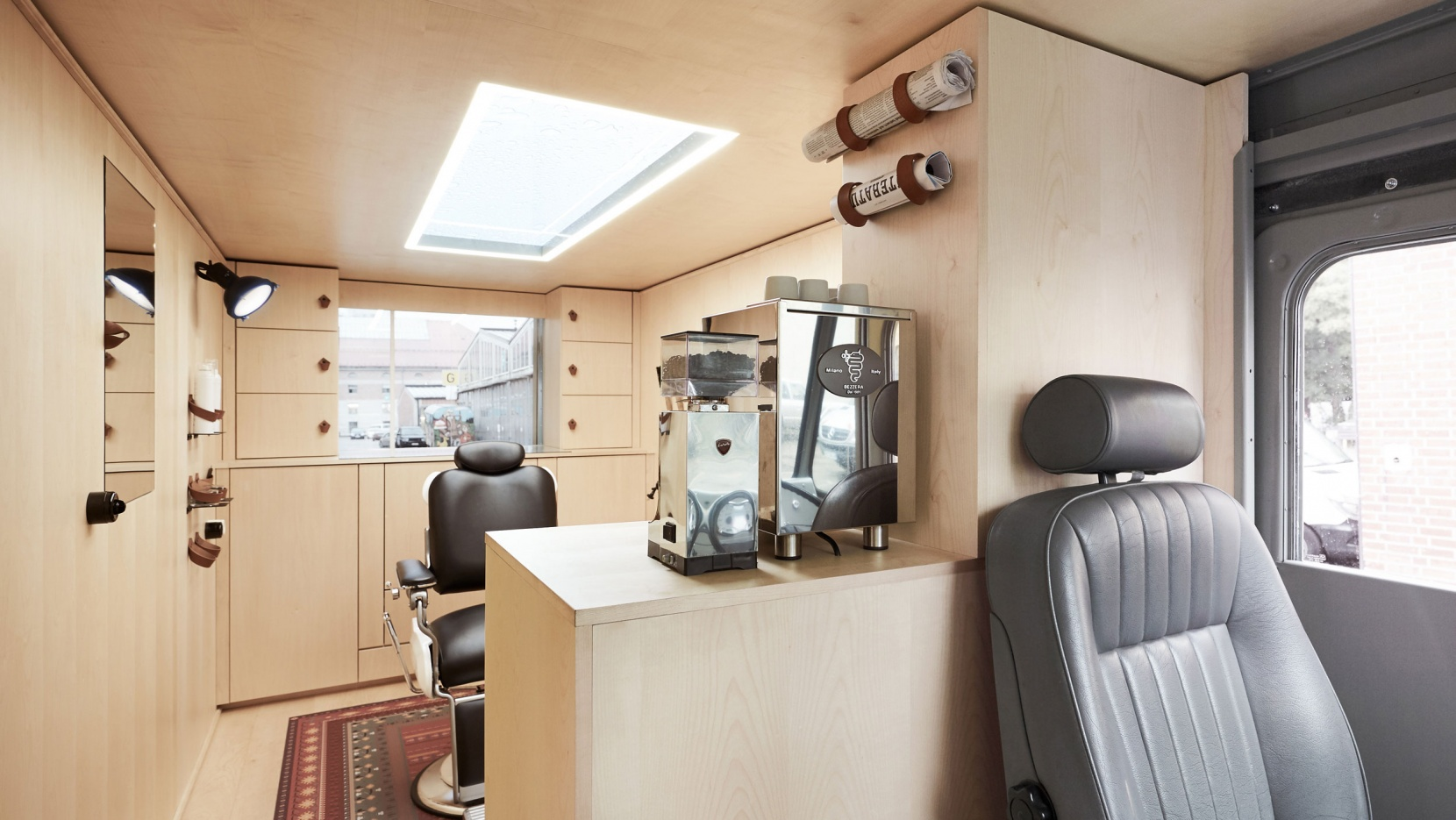 Source: www.yatzer.com
During the COVID crisis, the salon business hit a major downfall. Revamping your business according to the situation is the need of the hour. A salon van makes it safe for people to get salon services at the front of their house in a mobile van. It ensures safe services as the consumers do not have to worry about going to the salon and get an infection in coming contact with other people. There are some challenges too in this business; for example, when there isn't any space to park the van. But this challenge can be overcome by choosing the nearest location from the consumer's house where the van can be parked. If you are a salon owner, hairdresser, or makeup artist, this is the perfect startup ideas in the present time.
21. Mental Health Care Services:
Depression, anxiety, and trauma are some of the modern-day problems caused due to stressful lifestyles. To deal with it, mental health care services come into the picture. It is very important to provide proper treatment to patients with mental health care problems. The rate of suicides is increasing at an alarming rate and this is proof that mental health care is an underrated subject. Today, there is a need to provide mental health care services to whosoever is in need so that they come out as mentally healthy individuals
22. Smart Lighting System:
Smart Lights have now made that possible. Getting smart lights at home gives you the comfort of switching the light off/on by lying over the couch with a clap. The use of smart lights isn't that popular today but it sure is going to be a basic appliance in every household in the future.
Besides, smart lights that respond to clapping, there is massive smart lighting systems and smart lights. Eco-friendly lighting, automatic timing lights, mood settings, and color control are some of the smart lights inclusive in the smart lighting systems. Remote access to the lighting system with Wi-Fi and motion-activated lighting are some more advanced smart lighting system features.
23. Custom Clothing:
Once it was just the celebrities who used to get their apparel designed exclusively but today, normal people are also getting their clothes customized. Youth are getting custom T-Shirts to represent their likings for a superhero or illustrations to represent their hobbies. Just like custom-made t-shirts, custom-made apparel is also gaining popularity.  If you're a fashion enthusiast or a designer who is able to create cutting edge fashion-forward pieces then custom clothing can be one of the successful startup ideas for you.
24. Instagram Influencer Marketing:
Instagram is no more social media to post pictures for fun but many businesses actually run on Instagram and a lot of other businesses are using Instagram for marketing purposes. So if you have the potential to attract a large no. of followers then you can become an influencer on Instagram and make money by doing affiliate marketing for business and organizations.
25. Investment Advisor:
People are realizing the importance of Investment but they do not possess the financial wisdom to make the right decision on where to invest, how much to invest and for how long to invest. An app which provides investment guidance would be the best startup in 2020 and the coming future because of the growing trend of investment.
26. Career Coach:
Professionals often seek guidance from the seniors in their field but they could not get it in the office hours. Creating a 'Career Coach' app will solve the problem. Through this app, one can get coaching in their field of career from the seniors or experts in that field. This could help professionals excel in their career with the right guidance. Career is a major part of one's life and sadly there aren't any coaching centers like we used to have in schools to guide them. Therefore, the Career coach app is the need for professionals out there seeking guidance to excel in their career.
27. Domain Sell & Buy:
Apart from websites' development, you can also get into the buying and selling business of internet domains, hosting and maintenance. New businesses are always looking for good domain names for their websites. You can let them browse and buy from an existing list of expired or on-sale domains through a mobile startup app.
28. Garden Designer:
Many people are building big lawns and gardens in their houses realizing the importance of a green environment. This creates the need for efficient Gardner who knows about which plants are to grown and when and what are the fertilizers needed to enhance its growth. Developing an app for the same is a good startup idea as it would help people to reach out to gardener or garden designers who manage the garden completely.
29. MS PowerPoint Creator:
Creating excellent PowerPoint presentations is one of the most useful skills for corporate employees. Whether it is about pitching a new client or briefing a new project to the team, PowerPoint presentations are used. While some people consider it a simple thing, PowerPoint presentations can be excruciating for those who are not well-versed in Microsoft Office tools. If you are good at making the audience engage via PowerPoint presentations and know the relevant tools then you can provide your services to those in need. This is an uncharted startup idea which is full of potential to make a huge success.
30. Affiliate Influencer Marketing:
This is one of the best startup ideas if you are a social media influencer or a blogger with a large no. of followers or running a YouTube channel then Affiliate marketing is a startup idea to convert your likes or views into revenue. It can also be done with a website generating huge traffic. If you are interested and possess the skills then join one of the big affiliate networks such as ShareASale or ClickBank and you can turn your existing content mediums into a source of passive income.
31. Old Book Sale:
If you are a bookworm and has a little library of your own then why not make a business out of it? Selling old books or creating a system of lending and borrowing is the best startup idea for bookworms having lot many books. The goal here is to reach up to the right people and make them your clients. This can be done by the means of readers' or book lover's community online. You can also make your shop known for a particular classification of books may it be Fiction or fantasy or whatever your genre is. You can start 'swap program', under which the books are exchanged between the buyers. Maps, greeting cards, postcards, and magazines are great supplements for your shop.
32. Caterer Services:
Catering is a mainstream business but we still lack a fully functional app with all the important features. So it is a great opportunity to develop an app for the same.
33. Cleaning Services App:
A dedicated mobile app to hire people for the cleaning of homes and offices is the best startup idea. It is a win-win app solution for people who are in need of cleaners and cleaners themselves. Cleaners can get work on a regular basis, while the people hiring them will not have to manually hunt for the cleaners. The app must have simple UI and Hindi language feature so that can be even understood by less or uneducated people as well.
34: Yoga & Meditation Instructor:
If you ever wondered that yoga and meditation were limited to hipster/hippie or spiritual gurus, you are wrong. Today, yoga and meditation are done by a large no. of the population worldwide because of its numerous health benefits. Yoga and Meditation ensures a physical and mental well being of an individual. Many corporations have yoga days and meditation sessions to help their employees cope with stress and lead healthier, and happier lives. People are looking for Yoga and meditation instructor who could guide them personally. Clearly, this isn't just a fad and it's going to be part of lifestyle for most of the people in the future. If you are into yoga and meditation, you can start your own website that caters to anyone who wants to learn—you could even sell yoga products (mats, clothes, etc) as a bundle with your classes.
35. Laundry Business:
Even though we have washing machines, working professionals in big cities usually live away from homes and do not have time to actually wash their clothes in the washing machine. They need a laundry which can take the clothes from their home and deliver at home. The laundry app solution is the best startup idea to invest money because it's growing in demand. What needs to take care of here is that the App must work efficiently on all major operating systems like Android, iOS, and website. The features of the laundry app include easy tracking options, select laundry, GPS enabled, upload pictures, integration with Google maps so that the consumer can visit the laundry if they want. Laundry app would be time-saving, user-friendly, and on-time delivery for complete customer satisfaction.
36. Outsourcing:
Outsourcing is growing in trend these days. There are many businesses out there that are looking for freelancers to fulfill their requirements. Outsourcing business requires an amount of experience, people and management skills and familiarity with organizational structures and hierarchy. Platforms like Upwork provide ample opportunities and if you are good at it, you can even hire a remote team to thrive your business and take on bigger clients.
37. Kiosk System:
If you already own a Kiosk shop or are keen to start a kiosk business then begin with developing an app for the same. App manages payment for your business effectively and easily. One can access it immediately at any time and can be used for banking, filling forms online and other purposes.
38. Nonprofit Startup:
If you strongly believe in something and willing to work on it and devoting your life to the cause, then you start a nonprofit. All you need to do is incorporate your startup and file for 501(c)(3) tax-exempt status. After this, you'll meet ongoing standards of compliance, but the payoff would be making a meaningful impact on the cause you believe in. If you are a social activist who want to do good for the society and also earn money then you should pursue social entrepreneurship and start a nonprofit.
39. Gaming App:
Stats and researches say that Mobile game revenue will grow 66% from $38 billion in 2016 to $65 billion in 2020. Developing a gaming game where multiple users can play online is a great revenue generation platform. This makes it the best startup idea for an app. Gaming App is a great way to get connected with your friends or community and also having fun meanwhile. If you have a gaming app idea, we have a team of developers who can give wings to your startup idea.
40. Chabot App:
An automated chatbot allows an automatic response by machine learning. You can asks a question and get quick answers with chatbot apps solution. Businesses are using a chatbot app solution as it saves them from employing human labors and paying them for their services. Therefore, a chatbot can be a very useful ready-made apps solution for both user and is among the 50 best startup ideas for an app. The chatbot app must be compatible with various devices and platforms like Android, iPhone and web chat. Thus facilitating chat in an easy, simple and interactive way. If you wish to develop a chatbot app for your business, we have machine learning experts who can develop an excellent app for your business.
41. Massage Therapist:
If you know how to soothe aching muscles and give a relaxing body massage then you start your business out of it and promote peace for your clients as a massage therapist. You can get the required training and certification courses from recognized institutes. It will help you to attract a large client base in your city through a mobile app or a website. You can get a simple website for yourself in fewer budgets. Reach out to some of our best Word Press developers to build your website.
42. Online Appointment App:
No one likes to wait; it is a total waste of time. Therefore, people prefer taking appointments and making reservations in prior so that they don't have to wait. Whether it is a doctor's visit, or a salon visit, making an online appointment helps you save time. We have created an app for an online doctor's appointment by which patients can get an appointment without actually going physically to the doctor's clinic or the hospital.
Recommended Reading: https://engineerbabu.com/blog/how-to-build-a-doctor-appointment-app/
If you are willing to develop one, our healthcare developers can help you out. Today it is important to make a virtual presence along with physical presence. Hence, an online application is a very good startup idea solving an existing problem of waiting in long queues.
43. Pet Care:
More and more people are getting pets today but they do not have time to take care of them. Pet requires all the caring like feeding them, giving them a bath, taking them for a walk, etc. If you are someone who has experience of taking care of pets then pet care can be a great business idea for you.
44. Freelancer Portal:
The freelance setup seems like an extraordinary business opportunity, however many don't know how to begin. We can help you develop your particular application that serves to find and post a full-time or low maintenance employment. Our mobile app developers are experienced in developing world-class apps for Android, and iOS. Freelancers will create their profile and mention their skills and clients can choose the most qualified worker for their job. The app will help in rapidly discovering employments as per profile.
45. Decoration Business:
Theme parties, occasional decorations in corporate offices are gaining popularity. If you are an expert at doing the seasonal decorations then it surely is one of the best startups to start. Whether it is a festival or some other special day, companies decorate their offices and organize some functions. From Christmas, Thanksgiving, New Years, Halloween, Valentine's Day, Mother's Day, Father's Day, and Hanukkah, all these occasions call for decorations and you can cater big corporate through an app for your startup.
46. Courier Services:
Courier business is genuinely growing because more and more people are preferring online shopping. Hence, e-commerce is becoming one of the leading industries in the market right now. Such startup services can help you make big money in less time.  You can easily get access to clients via the instant e-commerce courier services website like FedEx and expand your startup. Hence, it enables users to send a courier in a simple way and spare their valuable time.
47. Travel Consultancy:
If you are a travel enthusiast and know about tourists places, can plan an itinerary and book hotel the travel consultancy can be a smart startup idea for you. You can begin by helping your family and friends initially and gradually growing the client base.
48. Virtual Tutor:
Online learning is the new learning culture. It creates the demand for online tutors or mentors who knows the efficient use of technology as well as the knowledge of their subject. If you are an expert in a particular subject and knows how to teach then an online tutor is the best startup idea for you. The future is of remote learning; hence online tuition's can help you make a great sum of money.
49. Car Washing Business:
If you like to start a startup which doesn't require any skills or knowledge in particular then Car Washing Business is the best startup idea to earn money. It truly is an opportunity to make money simply without any complexities.
50. Custom Furniture:
If you know carpentry and are skillful enough to design custom furniture then 'Custom Furnishing' can be an awesome startup for you. It can be quite challenging as you have to make up to the orders. So, go for this only if you have a passion for creating beautiful furniture pieces and skills to design what the customer asks for. People want some unique furniture in their houses to differentiate from the masses. Therefore if you can provide some fine craftsmanship in a reasonable budget, then 'Custom Furniture' startup would generate huge revenues.
We hope it would be useful for you. If you wish to develop your startup app then reach out to us. We have an experienced team of app developers who have delivered excellent products to the customers. Discuss your app ideas with us and build an app for your startup. Hurry up, hire our app developers and get started with your startup app before someone else takes up the idea.