Remember using CD-ROM in the 90s-loading the disc into your computer to download software?
Software as a service (SaaS) today has completely changed the way we buy the software. Chances are that almost every business has implemented a SaaS system in its infrastructure.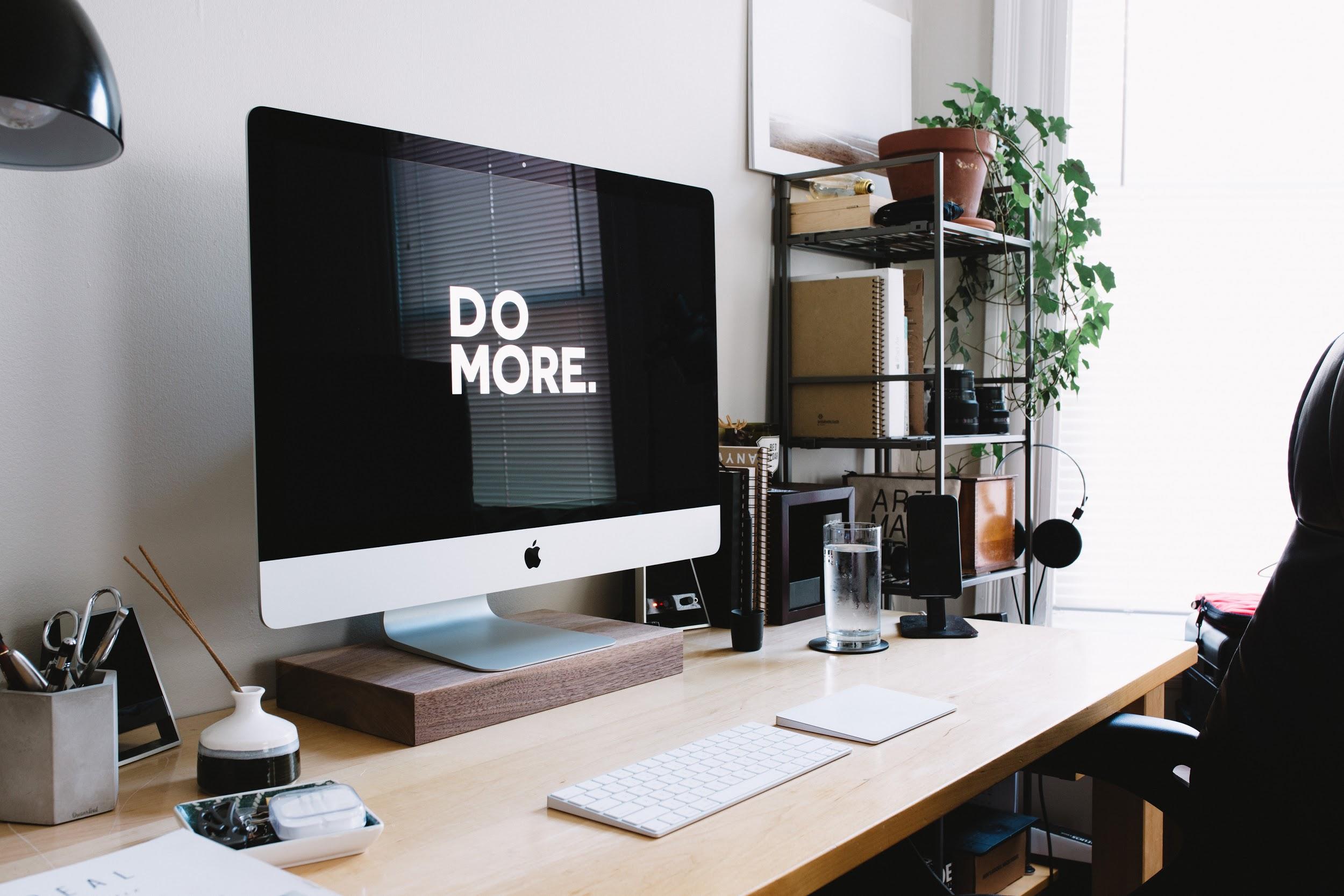 Are you relatively new to the concept of SaaS? Have unanswered questions? Want to know how SaaS can scale up your business or wish to learn more about developing SaaS applications? If you are ready to explore the world of software as a service, we're set to get you started.
What is Software as a Service?
Also known as on-demand software, hosted software or web-based software, software as a service is a cloud-based software delivery model.
The service provider develops, maintains and manages the cloud application software by providing automatic updates. They make the software available to their customers via the internet on a pay-as-you-go basis shouldering the responsibility of security, availability and performance.
All the hardware, middleware, application software and security are managed by the cloud service provider helping SaaS customers dramatically lower costs. Also, helping the customers to deploy, scale and upgrade business solutions more quickly.
The origin of Software as a Service
The term software as a service was originally coined in the late 1990s around the time when the first SaaS solutions emerged. The application service provider (ASP) model, the forerunner of SaaS, had serious limitations, and the upcoming SaaS model delivered greater efficiencies.
A single application could serve multiple users
Local installation of software was no longer required
It provided a way to collect, aggregate and centralize valuable application data
While the delivery model has remained unchanged, software as a service has evolved significantly from first-generation siloed solutions to a modern cloud suite that can span and connect financials, human resources, procurement and supply-chain processes to commerce, marketing, sales and service solutions enabling high visibility across businesses.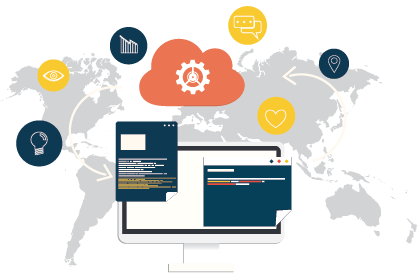 SaaS has now become one of the fastest-growing business models in the industry. It is thanks to this model, worldwide, hundreds of thousands of business owners have risen their capitals.
By 2024, Saas is expected to reach a market size of $185.8 billion.
Common Software as a Service Scenario
You must be using the web services of an email provider- Gmail, Outlook, Yahoo.
What do you do to access your email?
Log into your account from a web browser over the Internet onto on the service provider's network where the email software is located. You already are using a form of software as a service at a personal level. For organizational use, you rent SaaS applications such as customer relationship management (CRM), enterprise resource planning (ERP), document management and other productivity applications.
Organizations of all sizes across all industries are embracing the SaaS philosophy. But is SaaS a good fit for your organization?
Here are some statistics to get you thinking:
Adoption Rate of Applications Fully Run in Public Cloud (2019)
Website
55%
Email
54%
Communications
26%
Mobile Services
23%
CRM
21%
Productivity Apps
16%
ERP
15%
Data Analytics
14%
Document Management
11%
Database Server
11%
Custom-Developed Software
10%
Backup/DR
8%
Virtual Desktop
7%
Identity Management
5%
Also Read: How To Build A SaaS Product By Outsourcing?
Business Advantages of Software as a Service
The software as a service model from its inception was designed to deliver a core set of business benefits:
Lower Costs
Eliminates the associated costs of hardware purchases and maintenance.
Pay-As-You-Go Pricing
Rather than having to buy software licenses and install the software on a variety of computers, subscribe and pay-as-you-go.
Cloud Flexibility
Users can access the software from any location on any device over internet connectivity.
Device/Software Support
Supports both mobile devices and computers. Also, not just Windows, it supports macOS, iOS, and Android—as well as run on all of the major browsers.
Easy Scalability
SaaS allows enterprises to ramp services and/or features up or down as needed.
Rapid Deployment
Service providers can make automatic updates in software so enterprises don't need to worry about buying new releases.
Driving Innovation
SaaS speeds innovation cycles giving you faster access to the latest innovations.
Connected Processes
Software as a service offers a unified user experience, shared security levels, synchronized release schedules and more.
Risks and Challenges associated with SaaS
To maximize the benefits of the delivery model enterprises need to be aware of risks and challenges that come with the SaaS model:
To access the application, users of SaaS rely on their service providers to be up and running at all times.
Loss of control can be experienced when a service provider adopts a new version of an application but an enterprise is not ready to make such a change.
To switch to a new SaaS provider, enterprises have to confront the difficult task of moving extremely large files over the internet.
Examples of SaaS Models
To help you better understand the concept of software as a service, here are some of the popular products that represent this category: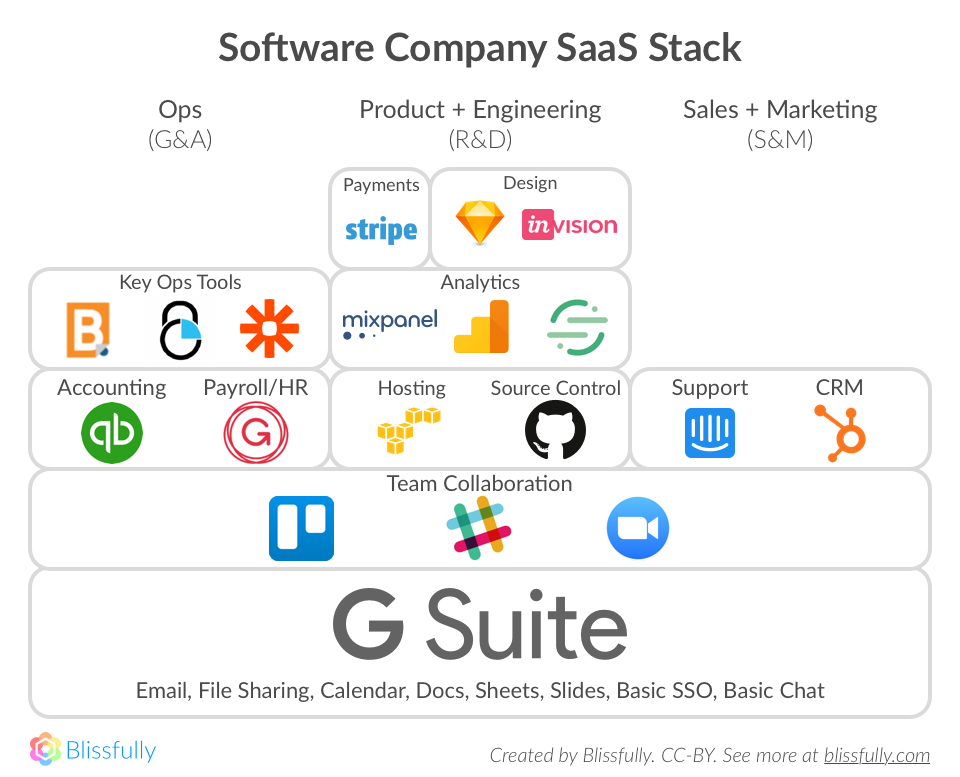 Google Drive
Highly secure personal and corporate file storage allowing files stored in Google Drive to be accessed from any internet-capable device.
Slack
Modern team communication would be completely different without Slack- convenient conversations, secure messaging, file sharing.
Spotify
A music and podcast provider, Spotify allows users to stream music via the cloud without downloading individual songs.
What the SaaS future holds?
Artificial intelligence – Expected adaptive intelligence to become an integrated part of enterprise SaaS applications.
Autonomous Management – DL and ML are playing vital roles in driving more autonomous solutions across the IT stack.
Chatbots, IoT and Blockchain – SaaS providers are already finding ways to offer newer technologies in their model.
Cross-Business – Expect cross-business suites as well as more APIs and turnkey integrations for hybrid solutions.
Software as a Service is here to stay
SaaS technology continues to gain popularity as the SaaS business market continues to grow. From report management to mobile management, from video transcoding to financial calculations, from customer data cleanup to computer-aided design, a modern SaaS suite comes with built-in analytics and provides a holistic view of the business to drive growth and innovation across the business by connecting processes, providing superior customer experiences enabling quicker and better business decisions.
Software as service promises decreased infrastructure, increased the speed of implementation and comparable customer experience. It should come as no surprise that companies today are making the switch left, right, center.
When are you making the SaaS switch?
Solve your complex SaaS business challenges.
Equipped with 10+ years of experience along with a handsome product development portfolio, our SaaS experts are here to provide an extended range of SaaS development services for clients ranging from startups to large organizations.
Do you want to hire our team of experts to make the switch for you?