Software as a Service aka SaaS is a technology involving licensing access to cloud-based software. Cloud based solutions reduce the size and memory requirements of consumer devices. From branding and business strategy to content, SEO, graphics, accounting and hiring, everything can be relied upon SaaS products.
Cloud based solutions have come up as a solution and expected to stay and evolve. There are popular applications behind the introduction of SaaS to consumers as well as working professionals. There is going to be an increasing interest in this type of software because of companies like Microsoft 365, Salesforce, Slack, Google Apps, etc.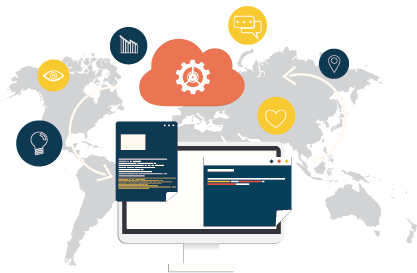 SaaS has now become one of the fastest growing in the industry. According to MarketWatch, by 2024, Saas is expected to reach a market size of $185.8 billion.
SaaS developments often constitute of integral components that result in success
The offshore SaaS development process is now smoother than ever with implementation of Agile development methodology and qualified product developers, . With adequate resources available, one can use Agile development methodology to implement a communication and result oriented strategy. With a team-based approach to SaaS product development, you get access to additional benefits of flexibility and speed.
Why do you need to outsource the development of your SaaS product?
In the SaaS industry, a product-market fit has to be achieved in order to stay ahead of competitors. It is because, the industry is rapidly maturing and SaaS companies are saturating the market with an ever-increasing competition. Did you know that SaaS initial public offerings (IPOs) have more than doubled over the past 12 years?
Consequently, the market demands need to be met while being cost effective and lean. Although, most companies do not have the necessary infrastructure to take on these massive projects. One of the major problems involved in the development of SaaS products is, the bulky amount of resources and time taken to build a piece of software from the ground up.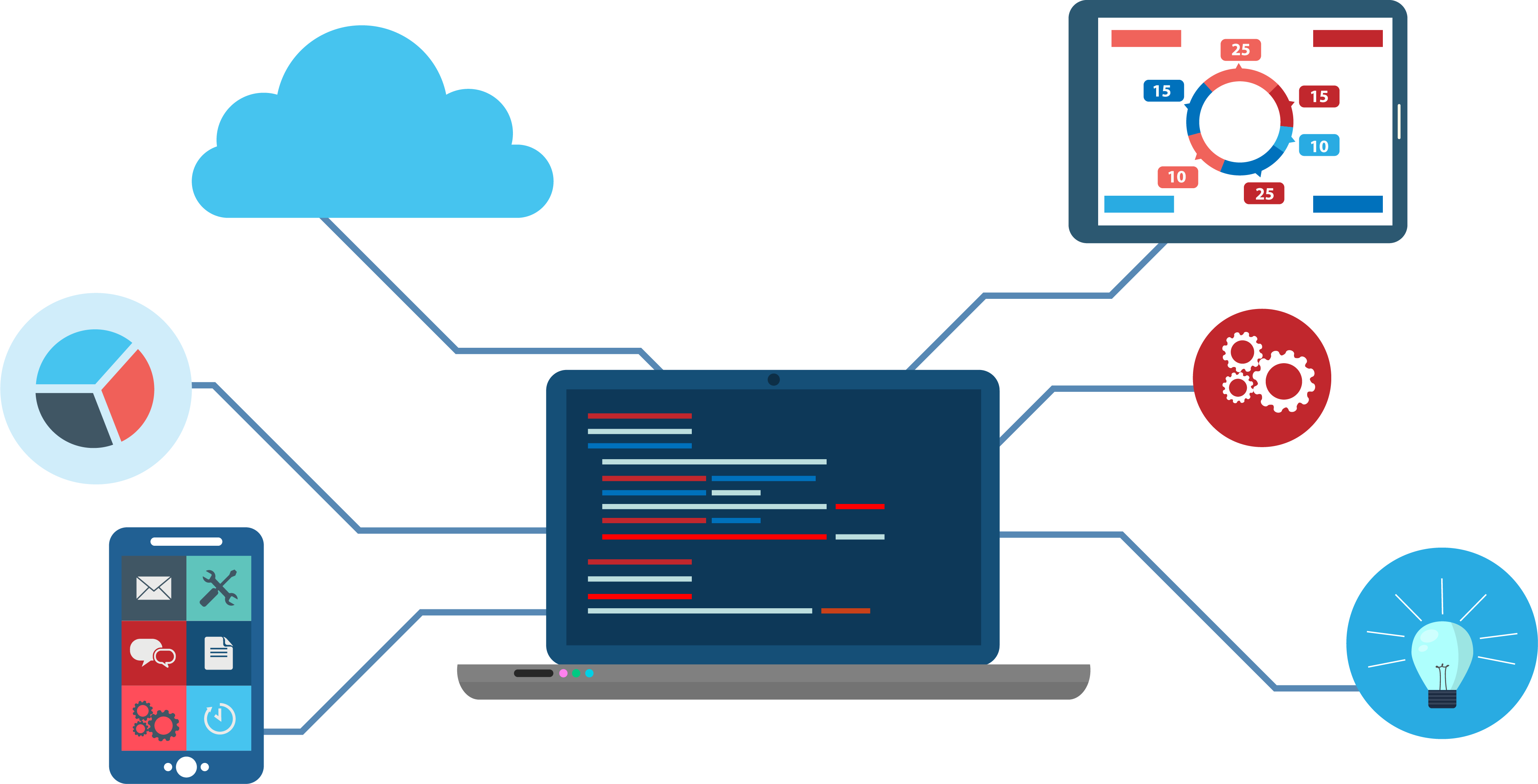 On an average, it can take upto 18 months to build a custom software from its concept to the finished product! Naturally, this would mean that you must have a highly specialised group of employees: software engineers. It can take up a lot of your time to figure out your teams' needs.
Also Read: How Recooty SaaS Solution for Hiring Acquired 1,50,000+ B2B Customers in 90 Days!
The development of SaaS products is different in many respects from the development of the other traditional products or softwares. There's a magnificent volume and scale to which the product is required to be developed. Also keep in mind, that the landscape of the technology is an on-going process.
This is when software outsourcing comes into the picture as the most popular solution for SaaS challenge. Working with an outsourced development team provides a number of benefits to SaaS companies. Both during the MVP stage and growth stage. Besides, outsourcing the development of your SaaS products give you multiple benefits.
Pros Of Outsourcing Your SaaS Product Development From EngineerBabu: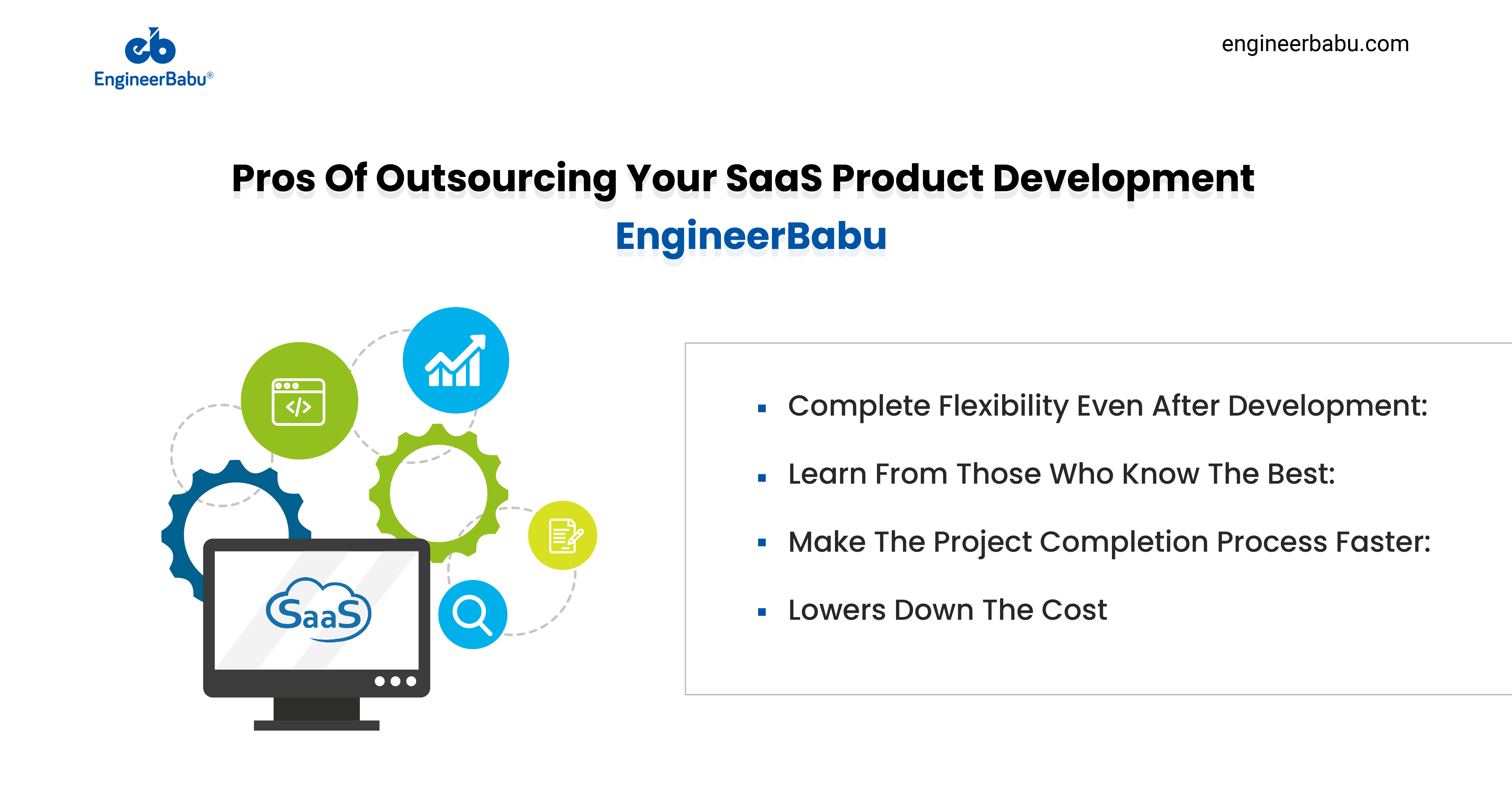 1. Complete Flexibility Even After Development:
In the midst of a major software development project, most employees don't have time to think ahead to next month, much less next year. Making sure that their team is prepared for the next steps once the software is brought to market, becomes the primary responsibility of the management.
Definitely, you can hire a highly experienced permanent staff to assist you in the development of your SaaS project. But it will be rendered useless when they're no longer required full-time. Why not hire a team that takes care of the process and even guides you with the project after it has been completed?
2. Learn From Those Who Know The Best:
If you're new to this, you will have to understand everything from the beginning- the entire development cycle, customer needs, technology trends, etc. Rather than going through this process, you can benefit from the experience of others.
3. Make The Project Completion Process Faster:
Typically, on-boarding a full-time in-house staff will require giving them the necessary training on-the-job. If you outsource the entire development project to one company, it will help in significantly saving the time.
While these companies are already experienced enough in their domains, you will get an opportunity to instead focus on the usability and functionality of your project. Rather than the hassle of hiring, devote this time to other channels like marketing, sales, etc.
4. Lowers Down The Cost
All SaaS ventures operate on a given budget that focus on reducing the initial development costs. It seeks to maximise the return from the finalised software. With such limitations, it becomes inconvenient for companies to look for an efficient staff to build their MVPs.
To curb this and make your process go smoother and faster, you can hire an outsourcing company that will take care of either the MVP, or end-to-end development at one go. Depending on your limitations, you can even decide if you wish to bring in experts for the leading roles and responsibilities.
---
To Sum Up…
In the development of any software product or service, the most crucial resources are time, money and energy. SaaS software or products those applications that will only witness a rise in the coming years.
There are various tools and applications available in the market today for efficient project management overseas. With Skype, Google Hangouts, Jira and various others, you can easily manage the offshore development of your SaaS product.
At EngineerBabu, we integrate tools like Basecamp, Everhour, Time Doctor, Skype and Whatsapp Web for communication. These tools help us to divide the tasks into meaningful and easy to achieve goals for our team members. With our vast experience, we can effectively manage your outsourced product.
Have an idea? Share it with us and get the development process started. Drop an email to us at [email protected]. If you don't like waiting,  
Also Read: