Are you a technology firm looking forward to expand and focus on the global market with an offshore development center? You definitely must have come across the saying for young and ambitious people that "West is Best".
It's very confusing to decide whether or not to go for an offshore development center when majority of the people believe that California is the place for entrepreneurs to begin at. Especially those working in technology, seeking funding and network connections.
But are you for some reason, not able to start in the Silicon Valley?
For any business, growth and scalability are essential. If you're an entrepreneur in IT, always take this fact as a given that you might have to expand your team in the near future. And expanding your team is a costly yet inevitable venture. The challenges of finding economically feasible options in the Valley are well known in the industry.
An offshore development center in India is the right solution for you! It completely makes sense for you to explore the options for hiring the right group of software developers and experts
Is India a Right Destination for an Offshore Development Center?
---
Did you know that there are 25 unicorns in India so far,  where 15 have been from 2018 alone! The list includes Zomato, Shopclues, Udaan, Swiggy, OYO, Paytm Mall, Freshworks, Billdesk, Byju's, Ola Cabs, PolicyBazaar and more.
It's not a secret that Indian Developers work at a fraction of salary as compared to counterparts from other parts of the world. It's a pretty huge country with a massive young population that has IT professionals and Computer Science majors in abundance.
More than 50% of the Indian developers are working on a yearly salary of less than $10,000.
We found some really interesting stats about the average annual salary of Developers in India:

(Source)
2.5 times lesser than that of developers all over the world,
5 times lesser than the average salary in the US,
4 times lesser than the average salary in the UK, and
3 times lesser than average salary in Germany.
---
How important is Customer Satisfaction in the Indian Information Technology (IT) Service Industry?
Imagine getting a cake baked for your Boss's birthday and the baker messing up with what goes up on it. A bad code is exactly like that. You cannot risk writing a bad code. Web/app development requires immense attention in managing operations and resources. Every customer is very particular about what problems their IT solution/product would be catering to.
A lot of Indian IT firms keep customer satisfaction as their utmost priority. And it shows in the various practices they've implemented in their working culture. India hosts a huge pool of talented developers who offer budget friendly solutions. While looking for somebody from India, time-zones and communication will not become an issue. Along with tailor-made hiring process, you get 24*7 support and a highly productive team.
---
How efficient are Indian Developers?
The pricing is not the only deciding factor for hiring developers. Specially for setting up an offshore development center! If you want to hire, your first priority is somebody who knows how to write a good code.
There's plenty of myths around Indian developers. But the truth is that the Indian job market for junior developer roles is incredibly crowded. They are no doubt paid lesser than the more experienced roles, but it makes them competitive for entry-level jobs.
What it takes is the right people. If you could get the right ten thousand people to move from Silicon Valley to Buffalo, Buffalo would become Silicon Valley.
–Paul Graham (Founder, Y Combinator)
A domain matters a lot when it comes to app/web development. Domain specialty increases the success rate exponentially. Teams holding expertise in developing social media websites will not deliver the same results for developing an e-commerce portal. Just look for the right team to outsource your project, and you will not be disappointed.
Introducing you to the commercial capital of Central India, Indore
---
The Silicon Valley of Central India
Everybody across the globe knows that Bangalore is the Silicon Valley of India. But Indore is catching up to the startup culture at its slow, but steady speed. It is still in its development stage. So if you are planning to set up an offshore development center in Indore, this is the best time for it.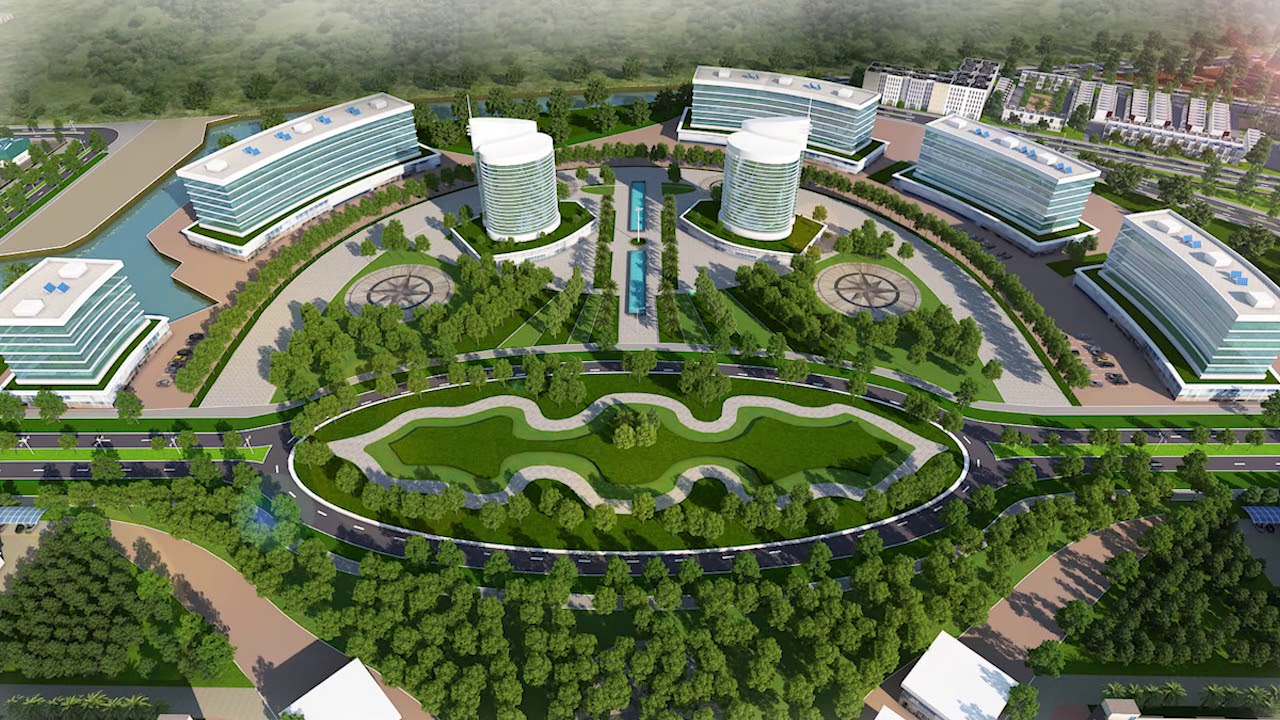 When we think of Tier-2 cities as a potential market, Indore is a little different from all the others.
According to market research platform Tracxn, Indore has 461 tech startups! This list includes WittyFeed and ShopKirana.
The latter recently got a funding worth $10 million in Series B Funding. Prior to this round, the company had raised $2.1 Mn. The fresh funds will be used to expand the company's presence in major Tier 2 cities.
As per India's first ever 'Ease of Living' index, Indore ranks 8th on the list of Top Ten Livable Cities. Indore also stood on the position 5th in identify and culture, 8th in health, 4th in economy and employment and 7th in power supply categories. (Source)
---
Good Connectivity, Educational and Employment Opportunities:
Access to a good startup ecosystem, talent, presence of venture capitalists and financial institutions are a must for making a city a Startup Capital. Indore has been witnessing a massive growth in every sector- be it educational or commercial.
The Tier-2 city has great road, rail and air connectivity. City boasts of its International Airport and Super Corridor: a 250 ft wide connecting the airport to the city. This road is a budding place for MNCs and companies like TCS and Infosys. Also, the Delhi-Mumbai Industrial Corridor is nearby. Impetus, Yash Technologies, CSC and Infobeans already have a presence in Indore.
The market is dynamic and almost all inexpensive to international brands already have ventured here, which is a plus point. Force Motors, M&M, Cipla, Lupin, Glenmark, Bridgestone, Volvo, Eicher Motors, and various other brands are operating in Indore.
Also, Indore is the only city in India that has both IIM and IIT. Along with that, there's SGSITS, NMIMS and various reputed B-schools as well.
---
There's literally next to no traffic jams!
Unlike Bangalore, Indore doesn't face the issue of traffic clogged streets and roads. It will not take you more than an hour to travel from any given point of Indore to the other! And here's an interesting video of one of our traffic police officers for you to enjoy!

t's true. Indorians really do love their jobs! 
The inter-city travel is extremely convenient and affordable because of the iBus service. It's a government funded service and all the buses are operated by a semi government agency AICTSL. In addition to that, several local transport startups like Ola Cabs, Uber, Jugnoo, etc also operate in the city.
How to set up an Offshore Development Center in Indore?
---
Building and managing a tech team is cumbersome. Founders usually end up wasting a lot of time, effort and money. Offshoring a development process simply means, relocating the part of business to some other place. There are several IT companies in India facilitating the same. However, as mentioned earlier, you have to be very careful when choosing one for your project.
EngineerBabu is an IT services company based in Indore, specialized in building MVP (Minimum Viable Product) for startups and enterprises. With our extremely innovative, dedicated & experienced team of 50+ geeks, we have developed robust & scalable solutions that help our clients to overcome their technical hurdles, and launch amazing products and services.
In the last 5 years, we have worked with more than 700 startups, and many of them have got massive funding (including latest $30MN in Bankopen). We are a profitable startup making a $70,000 monthly recurring revenue!
Two of our clients' products have been selected in Y-combinator and MIT DeltaV. Also, Harvard Innovation Lab Startups are also a part of our portfolio.
Our clients include reputed brands like Samsung, YourStory, FrankGreen, IBM, BankOpen, Honeywell, Uber and HSBC bank, to name a few. Profitable startups like ZoomCar, Ondoor, Justride, MaalGaadi, Thrillophilia, Tooreest, Jokaamo, etc are some others. We have developed mobile apps for several other sectors like- Grocery Delivery, EduTech, Business Networking, FinTech, Service Providers, etc. Check out our complete portfolio here.
---
Pros of setting up an Offshore Development Center with EngineerBabu
We are very particular about thorough assessment of all candidates to take skills assessment tests. We do this to ensure that we're hiring the best. And when you hire our development teams, they will be 100% dedicated to you and the project. It means that you'll be in control of the team and product, till you get the desired results.
Just decide when to reduce or increase the size of the development team. All we'll need from you is a 30 days notice. Our team's schedule will always be in sync with your schedule. And each employee gets assessed for english language fluency for effective communication with you and your team. No more headache about the offshore development team not being aligned to your process and workflow!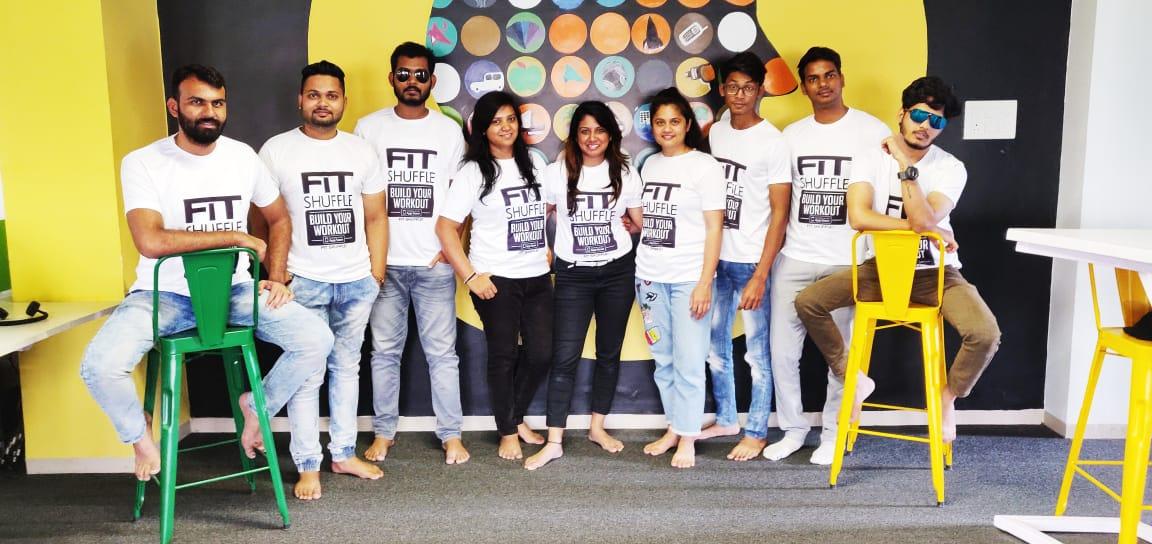 We have been featured by YourStory for having a great culture! We don't have any designated chairs for our employees, and neither does the boss!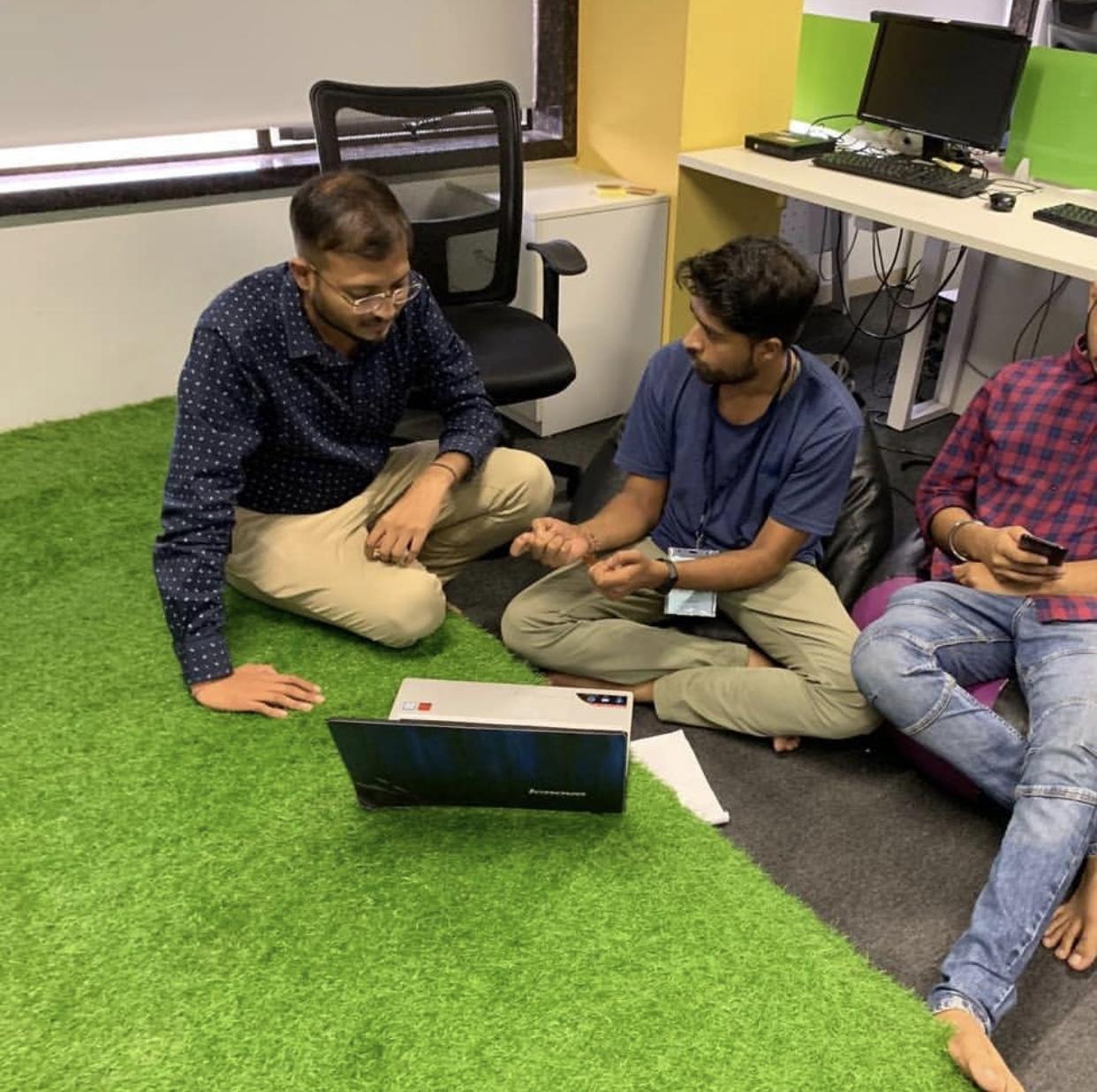 A beautiful office where our employees are happy. Without worrying about anything, they just focus on creating the best products for you!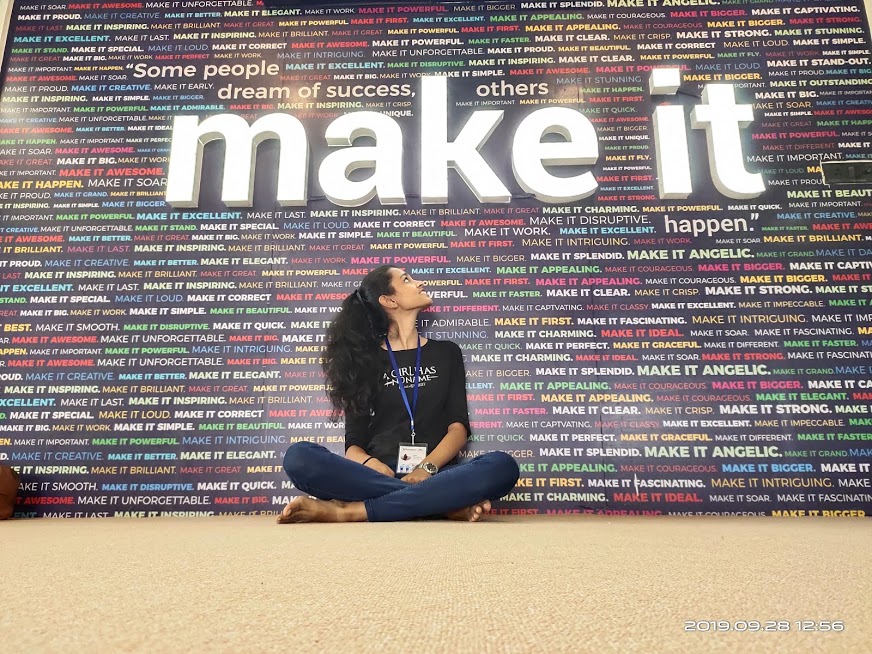 We provide every team member with laptops, fiber internet, and all the necessary tools and equipment to effectively do the job.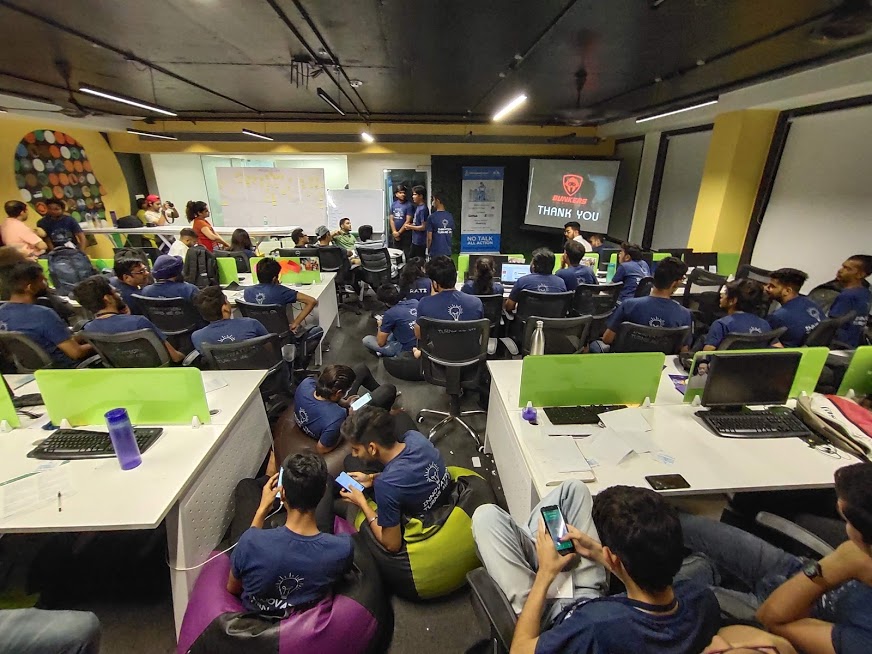 Also, in case you need to make a visit personally, we will be taking care of all the accommodation arrangements for you. We will take care of all the legal hassles. And you don't have to worry about signing long term contracts with us. Everything is going to be mutually discussed and agreed upon!
---
Events and Initiatives at EngineerBabu:
We are known for running a conventional business in very unconventional ways. We keep hosting and organizing learning Saturdays and more such events for our employees on weekends regularly. They're even open to outsiders with nominal or no charges.
Here's the pictures of the most recent event hosted at EngineerBabu: "Startup Weekend Indore".
So much happens in just 54 hours! It was a great concept that helped budding entrepreneurs to know the realities of the startup world before starting up. There were winners as young as students from Class XII! A lot of innovation and good ideas came out of the that lasted for just 54 hours- One weekend!
---
Testimonials from our clients:
Client: Buddy Travel App (London)
---
Do you have any prior experience working with offshore development centers based in India? Let us know how was your experience, and what could've made the process even smoother for you and your team.
We hope this was worth value to you in helping you decide about the pros and cons of an offshore development center in India. If there's any further queries, you can drop a comment in the comment section below. You can also simply shoot an email to us at [email protected].
Still not convinced about setting up your offshore development center in India? Don't worry. We're just one click away!