Students after finishing their schooling often get ambiguous about which course to study, which university to pursue higher education from, what to expect in the coming years, etc. These are very relevant questions to rise in the mind of a young man who is moved out of his comfort zone to face the world. Consequently, any wrong decision can throw him several steps back with a total loss of progress and motivation.
Hence, these questions and doubts need to be addressed and evaluated effectively. And, the choices you make now are mainly going to shape the rest of your career and consequently life. Thus, it is of extreme importance to get the right information and counselling before heading anywhere. A well-informed student with the organised purpose and expectations ultimately makes big.
Times like these bring into the picture the worth of a mentor. A mentor is a protective guide who listens to you patiently and counsels you with his enormous experience what he thinks suits best to you. As a result, he makes sure you get what you deserve and minimizes the gap between you and your goals.
Also Read: How to Make a Video-Streaming App like Netflix? (Enterprise Mobile App Development)
Who could be the best people to mentor young minds other than people who have already been in the shoes a few years back? The alumni who have already walked the path and know the hurdles; their vast knowledge and perspectives are surely going to help heaps to this generation and more.
Consequently, the big question is to connect the alumni around the world; to fall them within the reach of students and bring their valuable experiences and skills to the table. This gives birth to the idea of mentrio.com.
What Mentrio offers you?
Mentrio is a platform created by the team Engineerbabu with the aim to bridge gap between a mentor and mentee. It is a community that opens a great opportunity for all the mentees to help them find wise words and direction to be guided by noted alumni who are few clicks away.
Therefore, mentors have the opportunity to share their learning and experiences and earn some money in the process.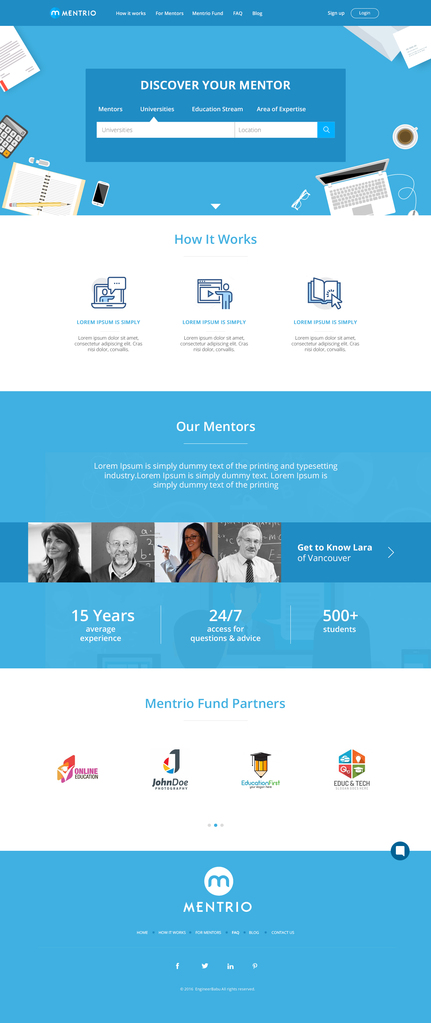 How to get started?
The experts can sign up through LinkedIn furnishing basic details like educational qualifications, work experience etc.
They mark their future availability on the calendar.
Students who wish to seek expert's guidance can sign up through Google+, Facebook, LinkedIn or mentrio homepage.
You can reach to your expertise with the aid of various filters provided.
Book your date and time well in advance as per the availability of expert. You can book up to two weeks.
You are required to make payment in dollars.
And, you are done. It's that easy! 🙂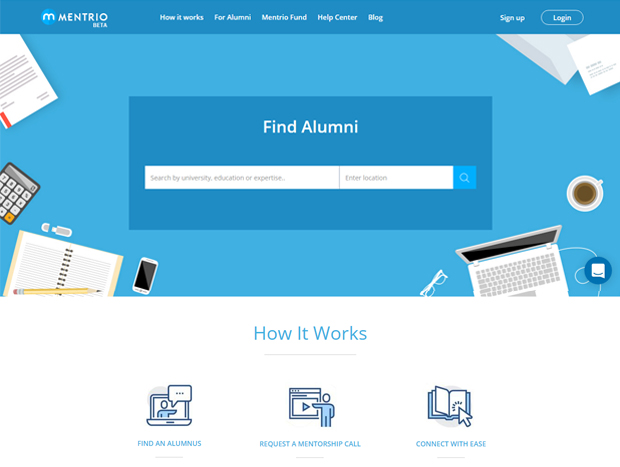 Booking can be rescheduled or canceled if required. The amount will be refunded if you intimate 24 hours prior to the scheduled time.
After the completion of the call, you can rate the consultant as per your experience. Your feedback is important to us. It gives us a chance to polish up.
Lastly, if either of the party does not show up, meeting gets forfeited.
Are you that mentor?
"Show me a successful individual and I'll show you someone who had real positive influences in his or her life. I don't care what you do for a living —if you do it well I'm sure there was someone cheering you on or showing the way – a mentor"
–Denzel Washington
You can become a mentor if,
Firstly, you possess natural aptitude and expertise in your discipline and have the willingness to share it with others. Secondly, you ought to be honest and concerned with your mentee and dedicated to delivering. It is an absolute treasure to be capable of giving someone a gift of knowledge.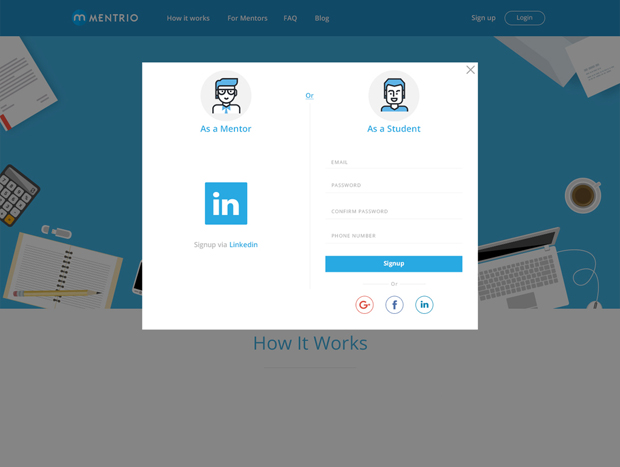 Being a mentor is an opportunity!
As Winston Churchill said once "We make a living by what we get; we make a life by what we give"
Allows you to bring change in young people's life.
Benefits you with brushing up your knowledge and learning new things from people while mentoring them.
It is always good to be updated and refreshed in the company of young people.
It is an adventurous journey on its own where you meet many people and may end up having some of them your family for life.
Also an opportunity to earn some money 😉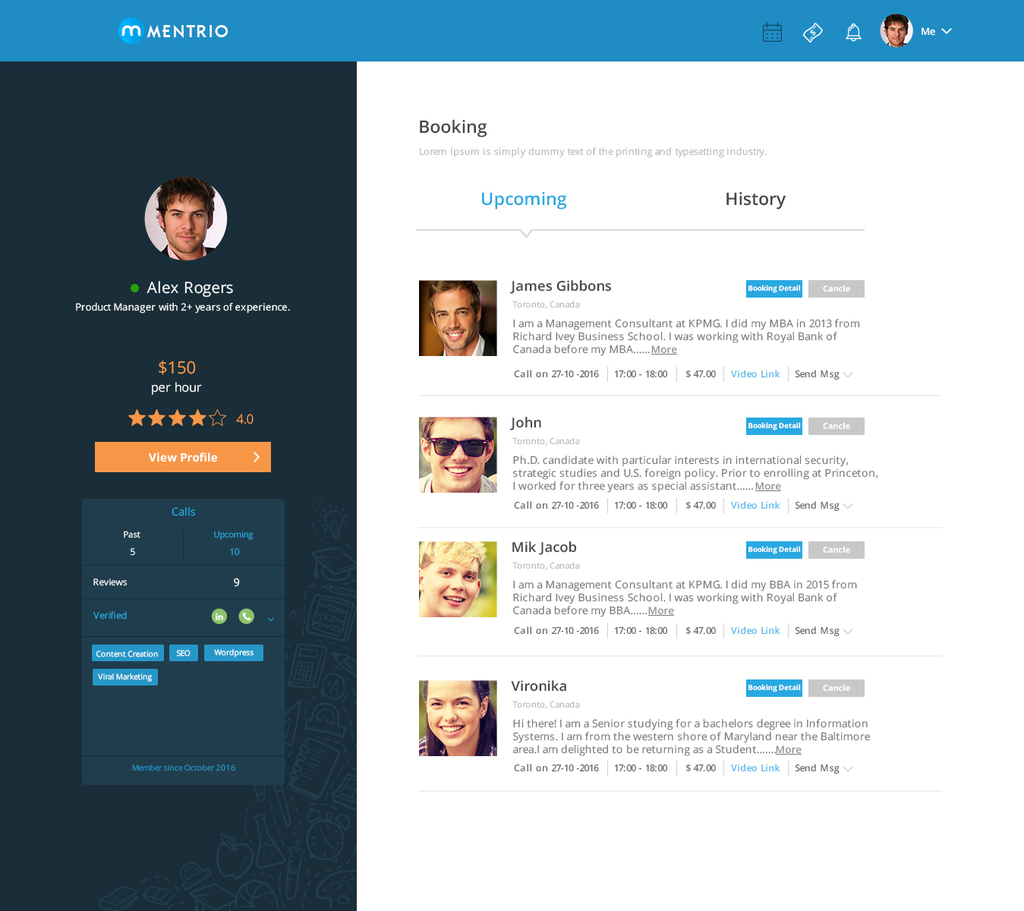 Mentrio Fund:-
Mentrio fund is formed to support the underprivileged children receive at least the basic level of education. We truly believe in education as the premise of every society, every family. We consider ourselves extremely fortunate to be able to pursue this mission.
Lastly, there has been a partnership with Making A Difference (MAD) Foundation and Karam Foundation in this endeavor. Any money contributed towards Mentrio fund will be completely donated to these foundations. We are determined that no child remains out of school.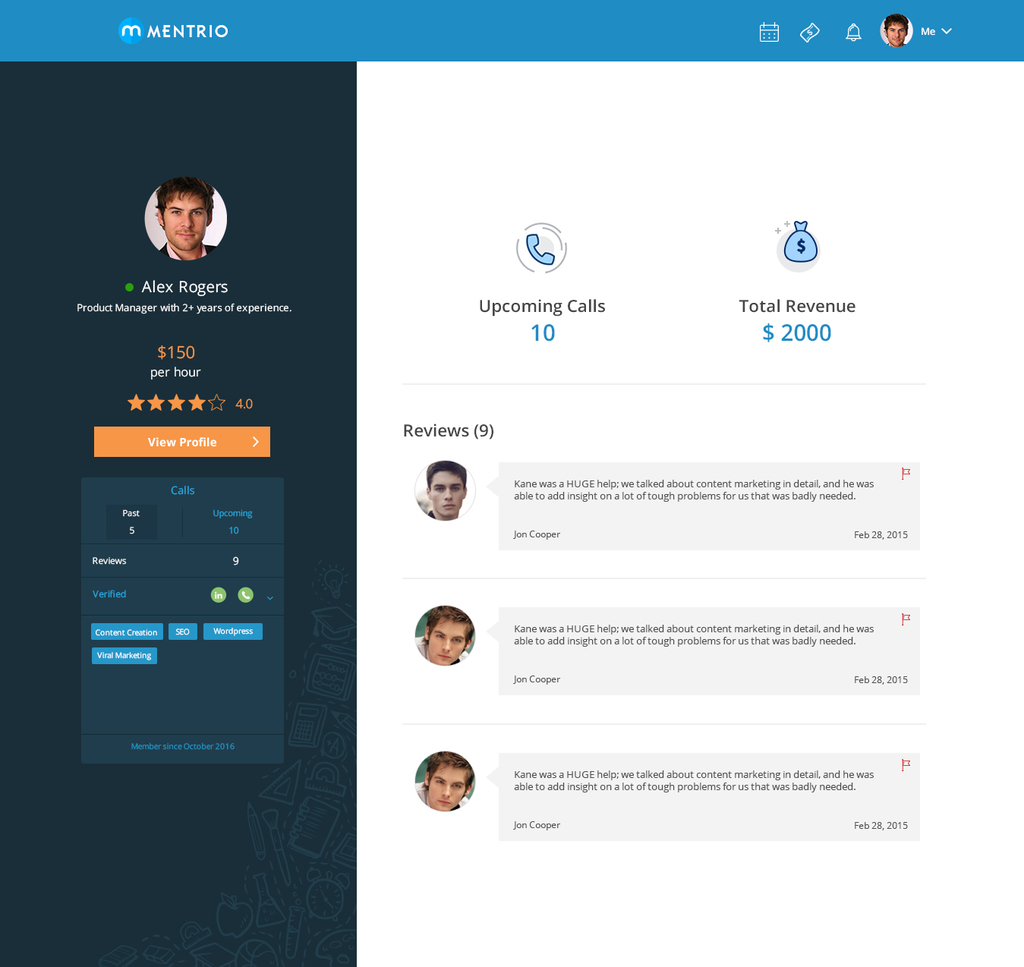 Keep the fire burning and spirit high!
---
To Sum Up…
EduTech industry is witnessing immense technological advancements. It helps education reach to the untouched masses while maintaining the same degree of quality. Consequently, giving us an opportunity to widen up our portfolio. We have a past expereince of working with WitCircle, USkill, VocabGuru and many other startups for the same.
Interested? Just drop a comment in section below. Also, you can drop an email at [email protected]. Don't like waiting? 
Also Read: