What up mate?
In the hustle and bustle of the growing usage of the internet, there is a much louder noise of social media. IMs almost equally share the centre stage with social media. The world has condensed today, and everyone is on instant messaging. Perhaps one of the greatest communication revolutions of the times, instant messaging became much more popular than any other platform. And probably that is cause it integrates with the phone number. One such IM is MateApp. It adds to the mayhem of social media and IMs and allows users to stay in touch.
Let's check out the features of MateApp
Free:  MateApp is absolutely free. Just download the app, there is no registration fee or subscription fee you need to pay. It's an internet based application so there is no charge for messaging.
Multimedia enabled:  You can share all multimedia files like images, audio files, video files documents and voice messages.
No extra charges for international use: You won't be levied any extra charge for sending texts internationally.
No usernames, passwords or pins:  MateApp integrates with the address book of the phone. There is no need of login details or pin to log in every time. This facilitates to be always logged in.
Offline messages:  If a message is missed or the data or phone is switched off MateApp will save the message, and you will be able to view it once you turn the data or phone on.
Somethings more:  You can share your location with friends, forward contacts to anyone.
How MateApp works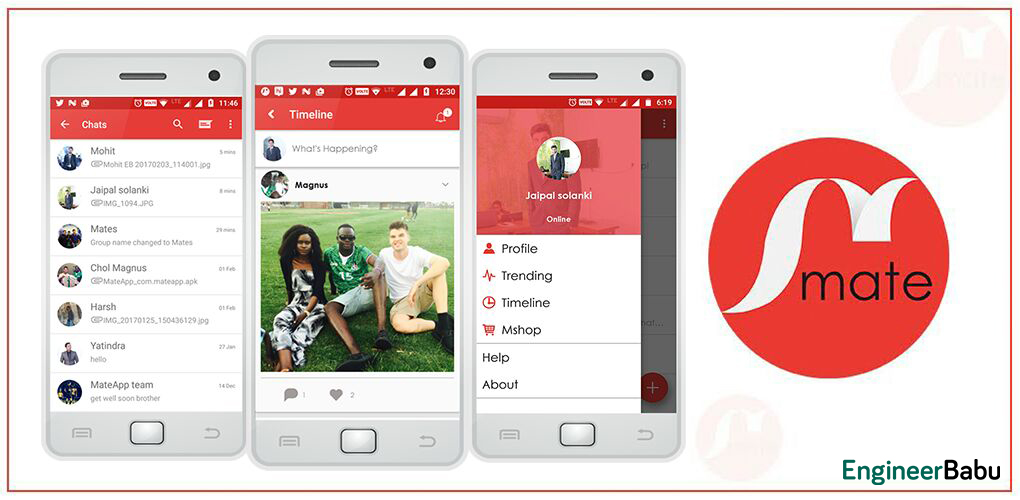 MateApp Unique Features
1. Timeline – MateApp gives you a timeline so that you can know what is happening in your social circle. Be updated on the activities of your friends. You can share photos and posts on the timeline. You get notified if a friend likes or shares your photo or post.
2. Profile picture – You can upload pictures to your profile grid and also edit them with inbuilt filters and other creative tools.
3. M-Shop – M-Shop enables you with the power of 'search'. You can get information about restaurants, hospitals, spas, gyms with their photos, contact details, reviews and even directions at your fingertips. You can also tag your favourite places with Bookmarks. MateApp also provides an option to rate and write reviews of the places you visit.
4. Trending – Trending shows you a list of topics that have recently spiked in popularity on MateApp. This list is personalised and based on some factors, including your location and what's trending across worldwide. Just like other social media platforms, you could see what is trending.
Let's have a look at the app: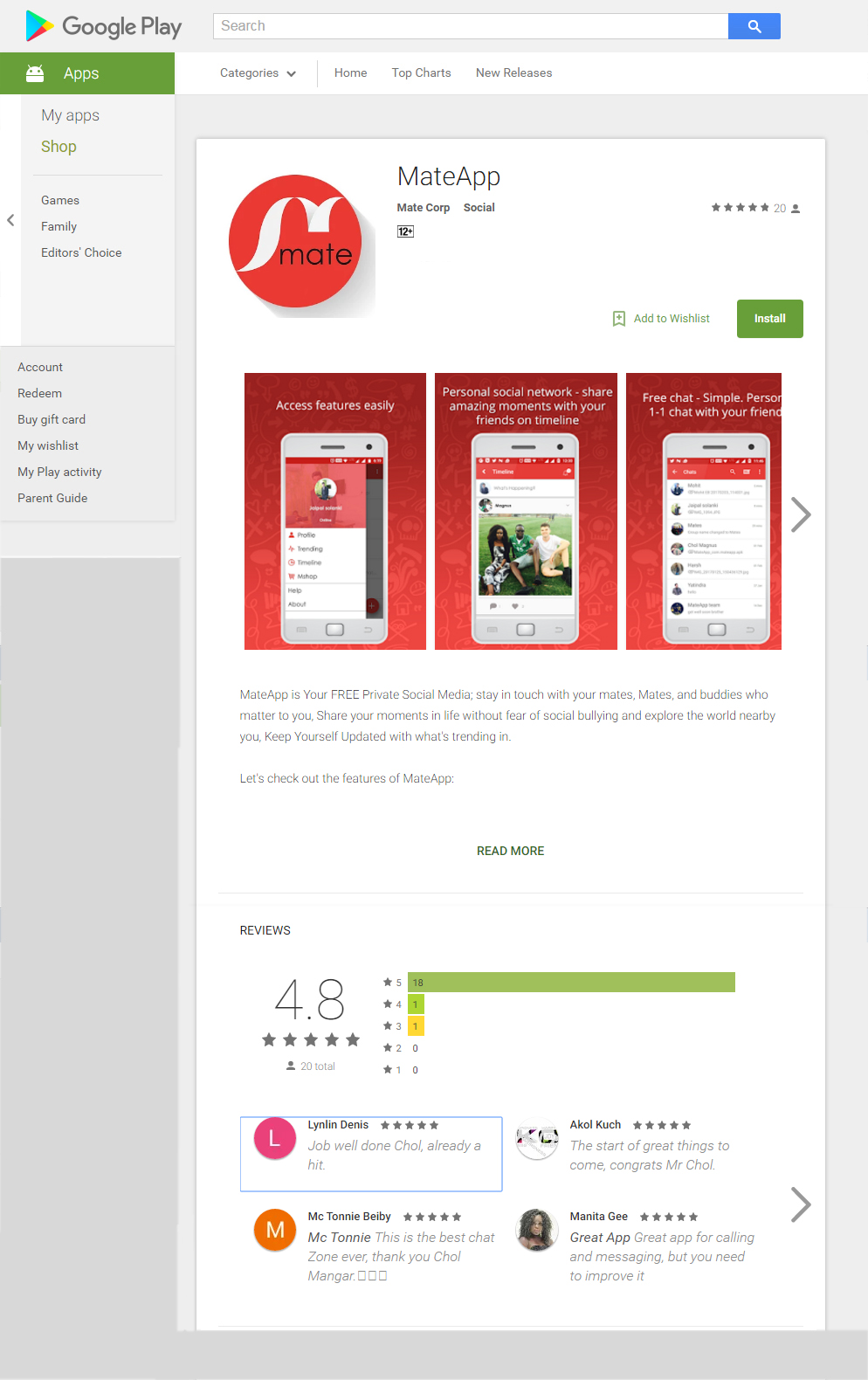 MateApp android app helps you stay connected with your friends over messaging for free. It also gives you a platform to be socially updated on the timeline. You can also search businesses on M-Shop which ends the hassle of searching and to add to that you could see the reviews and ratings which will facilitate the decision-making process. MateApp aims at eliminating cyberbullying by verifying all its users through mobile phone number registration, which is traceable.
Looks amazing. It is more than worth giving a shot, so let's get that in our phones!
Client Review For EngineerBabu Team

Our aim is not only to develop the end product but also to provide solutions to the future problems. Thus we believe not only in achieving but in excelling. Contact us- EngineerBabu