App-based food delivery systems are gaining popularity rapidly and have become the fastest way to get quick and easy meals at your place. As a result, the food-industry is generating a whooping business of trillion-dollars. In which, food delivery apps service is only a fraction of this business. However, it is estimated that by 2022, worldwide the food delivery business will touch the peak of revenue generation of about USD 956 million annually. Hence, the best food delivery apps in the USA market are grabbing the majority of customers.
These best food delivery apps are quick to provide services and ensure the maintenance of the parcel's quality and timely delivery. The food delivery apps can bring your ordered meal from your local restaurants and deliver it to your doorsteps, and it becomes possible just by a few taps on your smartphone screen.
Now, opting for food delivery apps seems a more convenient and affordable alternative instead of eating out. Luckily, there are dozens of best food delivery apps in the market with hundreds of restaurant options. For you, we have compiled a list of 11 best food delivery apps in the USA.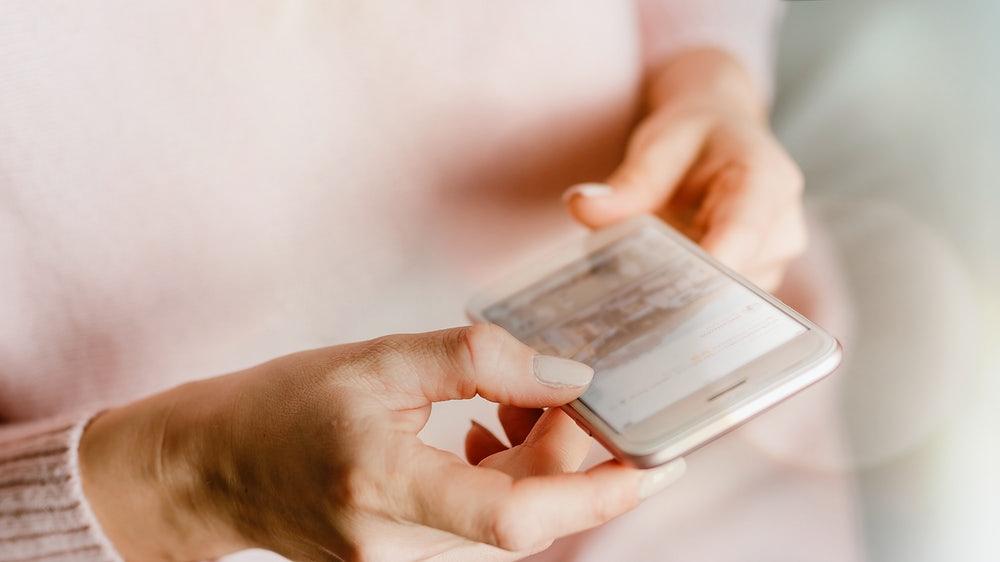 Source: RawPixel Website
The list will help you avoid scrolling for hours on numerous apps in search of the best services and deals. A majority of food delivery apps are available in multiple cities across the USA, and some have more options and customer reach than others. To serve a huge number of customers at a time, the apps are available for download on Android and iOS smartphones. The food delivery apps in the USA don't include any downloading charges and serve at minimum delivery or tipping estimates.
11 Best Food Delivery Apps in the USA
Let's take a look over 11 best food delivery apps in the USA in detail, and are as follows;
1. Caviar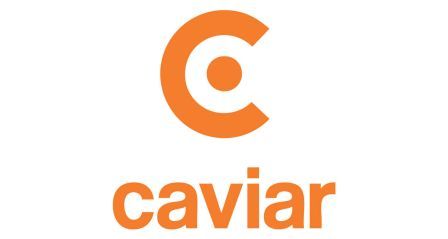 Source: Courierhacker Website
Caviar is a food delivery service in the USA, introduced by 'Square.' Square is a company that makes credit card readers that get attached to the smartphone. Caviar food delivery app offers most of the usual essential features in the application.
Users can quickly look for their favorite restaurant in their area, order food, and get it delivered at their doorsteps. Its service is available in more than 20 cities in the USA. Caviar doesn't charge any fee to use the app, but its delivery fee is based on the distance of the restaurant. It also charges a service fee of up to 18% on each order.
On the Caviar food delivery app, most of the order requires a minimum subtotal, and it might vary during the period of high demand. It emphasizes its services on local restaurants and high-end establishments. Caviar food delivery app in the USA is available for both Android and iOS users.
2. DoorDash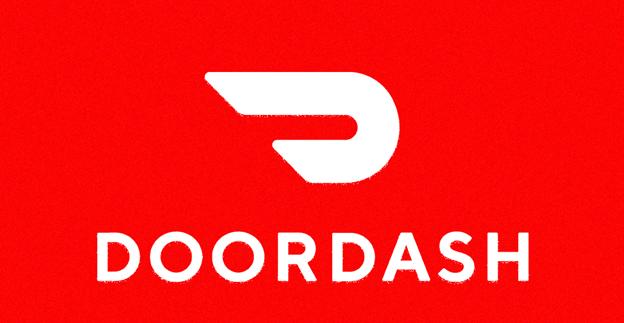 Source: Techengage Website
DoorDash is considered as one of the most popular and mature food delivery apps in the USA. It is available in more than 800 cities in the USA and Canada. It also includes major cities such as Seattle, Atlanta, New York, Chicago, Boston, and many others.
The food delivery app is available in both Android and iOS versions to serve a majority of people at once. Its fees vary by restaurant. Users can also opt for a $10 monthly subscription named as 'DashPass', which provides free delivery service and reduced service charges for subscribers to make orders of minimum value of $12. This service applies to any DashPass eligible restaurant.
DoorDash supports a service of Yum score on restaurants. It is not only based on the quality of the food, but also how well the restaurants work with DoorDash to ensure the timely delivery of the food to the customers. It is considered as one of the most significant food delivery services with a mobile app in the USA.
3. Grubhub

Source: Newswire Website
Grubhub is another one of the most popular and best food delivery apps in the USA. Across the USA, Grubhub has its presence in more than 3,200 cities and has partnerships with about 1,40,000 restaurants. It's app is also available in the Android and iOS versions, which makes sure to provide the service to a significant number of people.
The app is easy to use and provides a simple search option to its users. It also features Android Pay Support, PayPal Support, Rating and Review system, and many more. It can even provide pre-order food service up to four days in advance and at the chosen time of delivery on that day.
The app is free to use and based on restaurants, charges delivery fees and has a minimum order amount. It also provides a privileged service to its user, named as Grubhub+, where the associated restaurants offer unlimited delivery on the subscription of $10 per month. The app also provides daily deals and past order viewing options at 'My Grubhub' option.
4. Instacart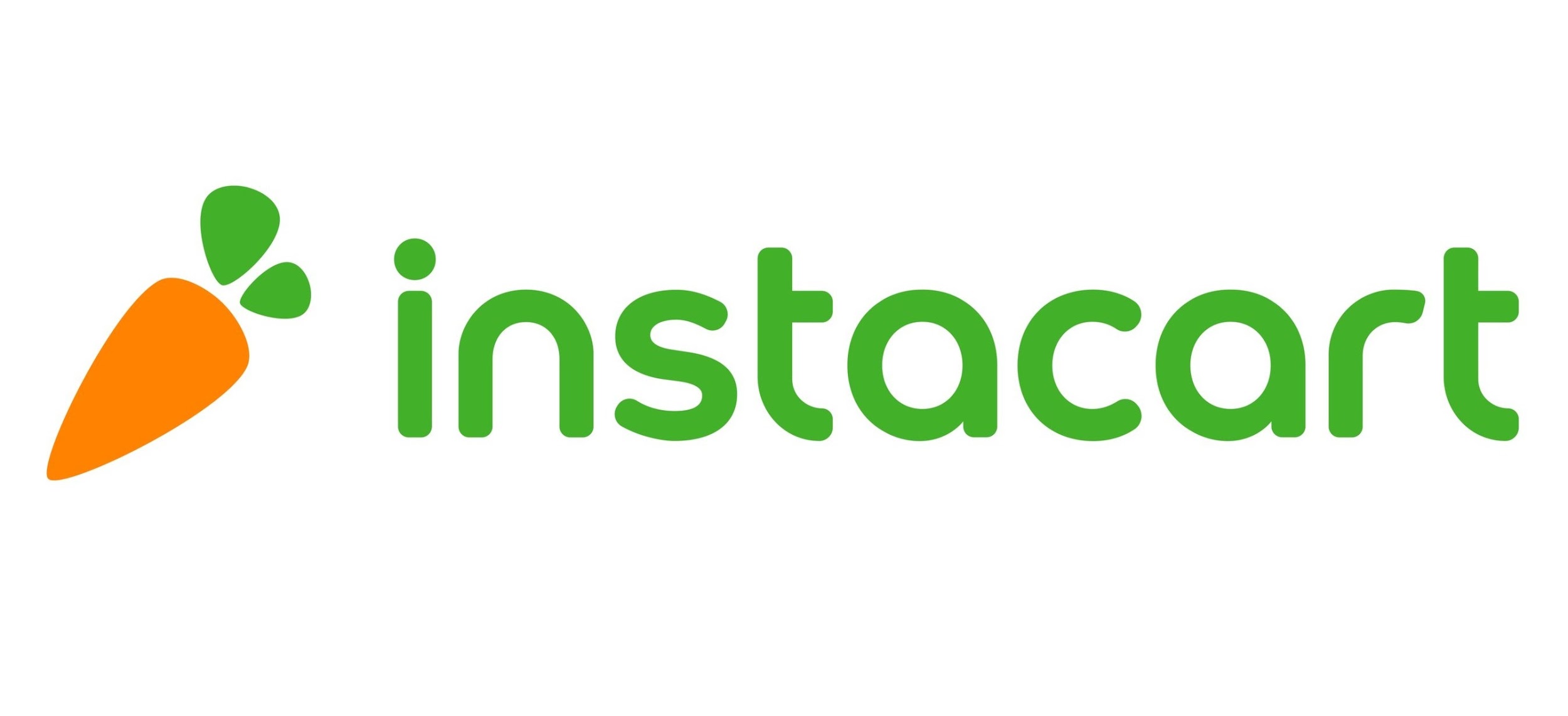 Source: Newswire Website
Instacart is a little different from other food delivery apps. Instacart delivers uncooked food, i.e., groceries. It allows users to shop online and get their groceries delivered at their doorstep from the nearest grocery store. Sometimes, it makes a delivery in a few hours or provides you an option directly from the store.
Instacart delivers groceries from 25,00 grocery stores in more than 5,500 cities, including major cities such as San Francisco, Miami, New York, Los Angeles, Chicago, Washington D.C., Huston, and many more across the USA and Canada.
The retailers sell the products from Instacart, due to which, sometimes, the price matches the in-store price and sometimes not. Many stores even offer flat discounts to customers. The delivery charges of groceries depending on the size of the order and the delivery time. The minimum delivery charge is $4, and it may also include other associated fees, like a busy pricing fee.
Instacart also offers an exclusive membership privilege offer to its customers, which provides free delivery on the minimum order of $35 or above. Instacart is also available for all of its users in both Android and iOS versions.
5. Postmates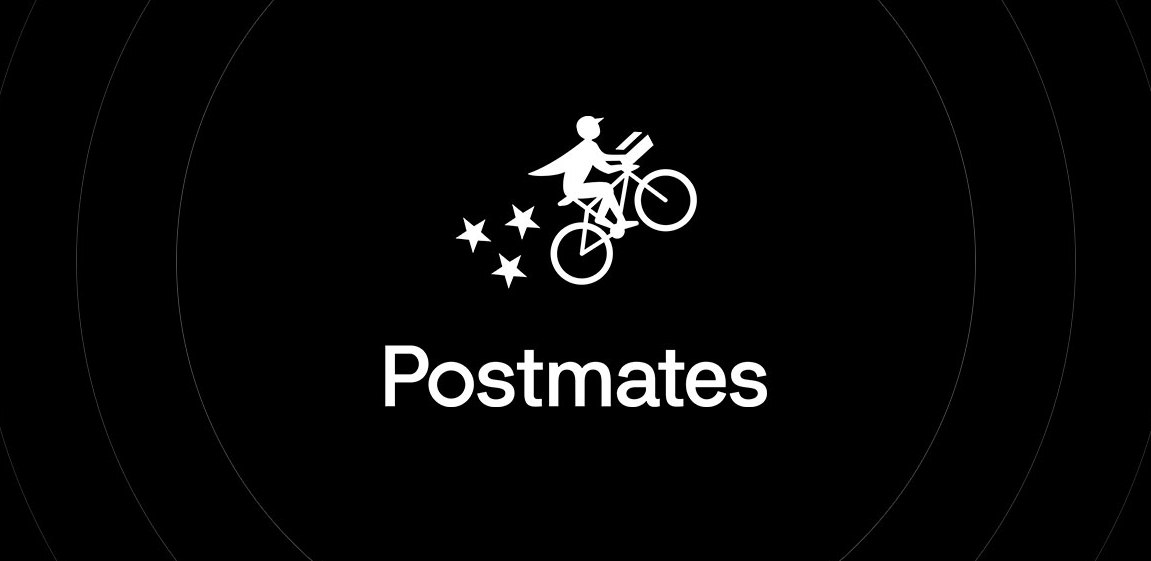 Source: Mindstudios Website
Postmate is another type of delivery service app in the USA. It not only delivers the food. Here, you can also get a lot more than that at your doorstep. Postmates is a delivery service that ensures the delivery of almost everything from anywhere and delivers it to you.
Postmates food delivery apps in the USA currently had its presence in more than 4,200 cities throughout the USA in all 50 states and in Washington D.C. too. The food delivery app of Postmates is available for its user in Android and iOS versions both. It charges a 5% service fee on all items delivered except alcohol. The charges for alcohol vary as it depends on the quantity ordered.
Basically, Postmates is a platform that lets you order and get anything delivered from anywhere. It is an online food delivery app that promotes a large customer radius and typically focuses on speeding up the delivery process.
Postmates charges a fee for every order, and during peak delivery time, it may add some Blitz Pricing Fees on every order. It also offers 'Unlimited' service to its users at a monthly charge of $10, provides free delivery from selected stores and restaurants on the order of $12 or more.
6. UberEats
Source: Theeconomictimes Website
If you trust Uber to drive around the city safely, then you can easily trust it to deliver and maintain quality service in being one of the best food delivery apps in the USA. It is a food delivery app service that is effective not only in the USA but also in many other countries.
The UberEats food delivery app service covers more than 500 cities in 24 countries such as Austin, Amsterdam, Singapore, Baltimore, Portland, Tokyo, and many other locations throughout the globe.
The UberEats food delivery app charges a service fee of 15% on every order and has a small order fee for orders less than $10. This service fee may vary based on the restaurant and the location. UberEats also offer a privileged service to the subscribed customers with a $10 per month Eats Pass Subscription. In this, it charges $0 delivery fees and a 5% discount on orders of $15 or above.
It also provides loyalty bonus or reward points for its loyal customers on both Uber and UberEats usage, and it gets translated into cash rewards, flexible cancellations, and more. Like other food delivery apps in the USA, the UberEats app is also available for all the users in the form of Android and iOS versions.
7. Delivery.com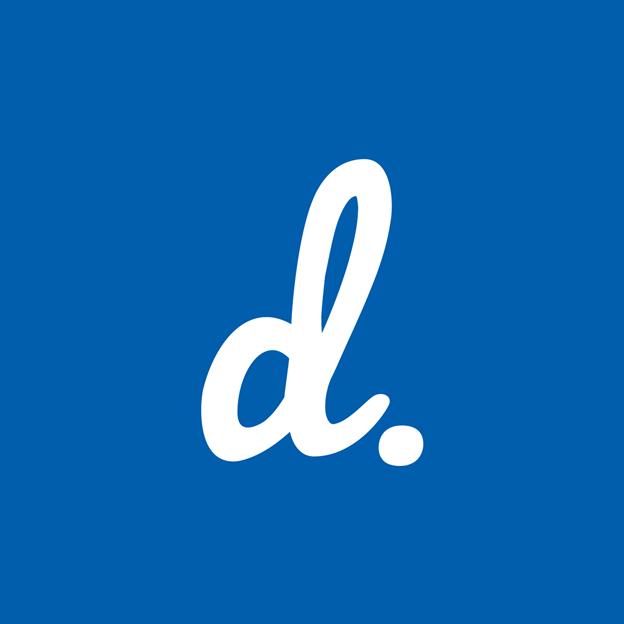 Source: Delivery Website
Delivery.com is another different food delivery app in the USA, which delivers not only meals but also groceries, dry cleaning, a bottle of wine, and other products too. It is quite similar to food delivery apps like Grubhub and Seamless.
The Delivery.com food delivery app service is available in 1800 cities around the USA, with more than 15,000 merchants associated with it. It charges a delivery fee to customers based on their distance and pickup. The restaurants also have a clause of making minimum order for home delivery.
The app is very easy to use. Users can search their preferences based on restaurant, dishes, type of cuisine, estimated delivery time, price range, delivery fee, and can also filter the search by rating. Delivery.com also offers to its customers to check out exclusive offers, free delivery, new restaurants, or suitable for group dining.
Delivery.com's food delivery app is available for all of its customers based on Android and iOS users. It also offers multiple payment methods, i.e., cash, online, pre-delivery payment, mobile banking, and wallets.
8. GoPuff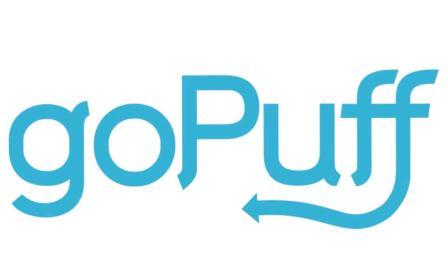 Source: Crunchbase Website
GoPuff is one of the best food delivery apps in the USA. It works differently as compared to other app delivery apps services. GoPuff is more like a digital convenience store, instead of being a middleman between restaurants and customers.
GoPuff delivery service offers not only finished meals, groceries, and wine bottles but also delivers products like phone chargers and bathroom-tissues. Its food delivery app service has a strong presence in more than 150 cities throughout the United States. The company is focused on expanding its business into new locations as well.
The food delivery app charges $2 as delivery charges to its customers. It also provides a monthly subscription facility to its users. In this, it offers free delivery to its customers at $6 per month membership. The GoPuff food delivery app is available for all its users of Android and iOS phones. The app is free to use, only charges for its services.
9. ChowNow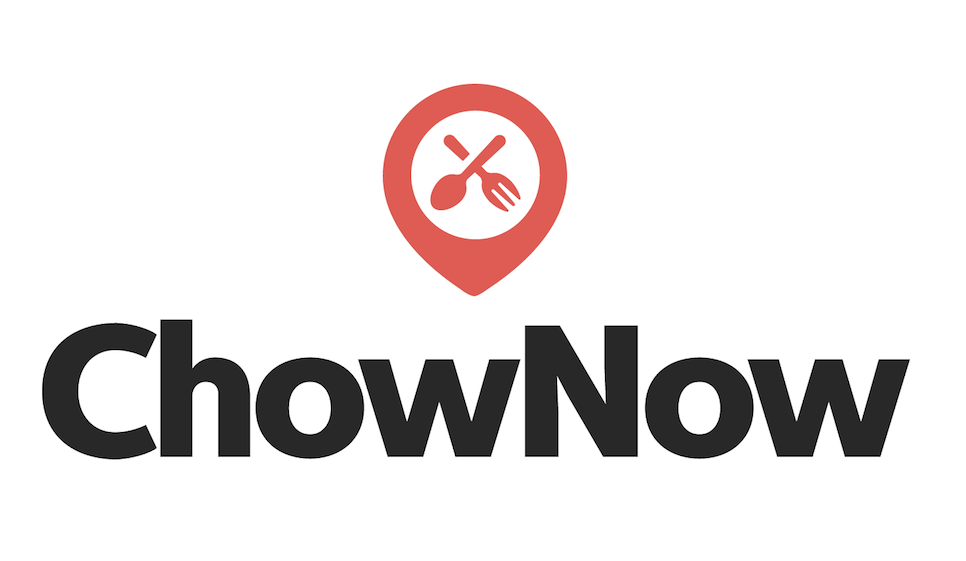 Source: Unicornhunt Website
ChowNow food livery app follows a different approach in this service. It works with restaurants to take their business online and can work directly from their own website. In addition to this, it also provides its delivery platform to restaurants and attracts customers through its own app. It allows users to order from different restaurants in one place.
ChowNow provides its food delivery app services in cities across the USA, including Chicago, Los Angeles, New York, Dallas, Atlanta, Seattle, and other major cities. Its app is free to use and is available for both Android and iOS users.
It charges a delivery fee to its customer based on the distance between the restaurant and the delivery location. Hence, before confirming the order or placing the order, ChowNow shows its customers the delivery fees that the particular restaurant is charging from the customer. It is an easy app to use and provides you all the information you might require to make up your mind in placing the order.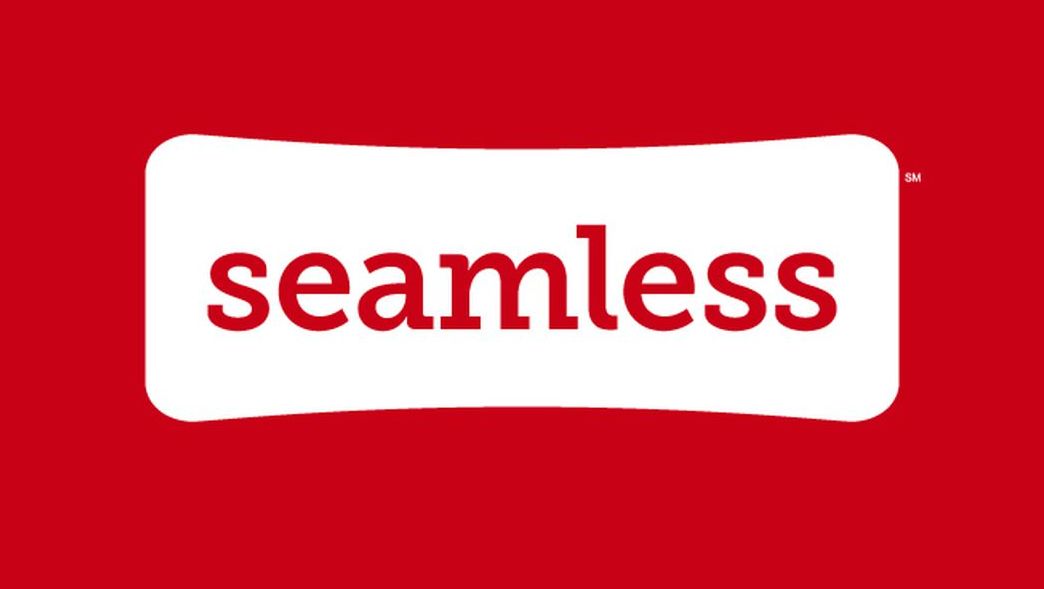 Source: Theverge Website
Seamless is an on-demand food delivery app service. It is one of the best food delivery apps in the USA. One of the oldest and mature service providers in the USA, since 1999.
As the name represents, Seamless makes sure to provide a seamless and fast food delivery service to its customers. The app is focused on attracting a great number of customers. Therefore, it is available for its users in Android and iOS app versions.
Seamless charges flat delivery fees of $6 to its customers but offers a good number of offers and discounts as well. It is quite a good marketing strategy by the Seamless food delivery apps, which keeps it going in the market for so many years.
It works very effectively in adopting its customers' feedback and making sure to work upon it and update the app. While considering the customer's request, Seamless changed its service to accept cash and provide Paypal for payment, as a customer complained about the payment issues.
11. Yelp Eat24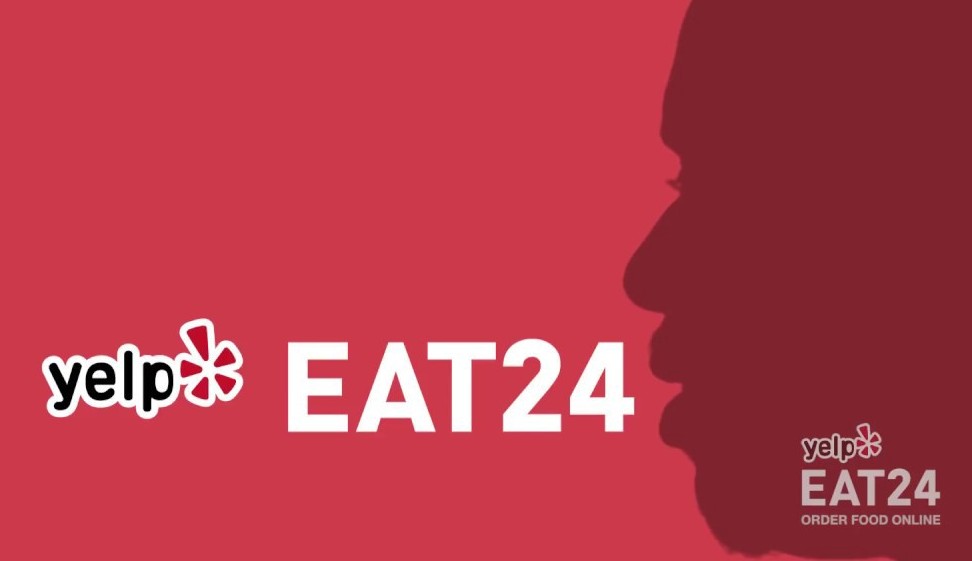 Source: Medium Website
Yelp owns Eat24 food delivery app, hence, renamed as Yelp Eat24 food delivery apps in the USA. It has vast access to thousands of local restaurants and makes sure to deliver your favorite dishes at your doorsteps.
Yelp Eat24 is widely available in many cities of the USA and effectively works towards delivering quality services to all the customers. Its delivery service charges vary depending on the restaurants and the distance between the restaurant and the delivery point.
The app is available for all of its users in both Android and iOS versions. However, it also provides a discount of $10 to its customers on their order when they sign up to its newsletter.
Why are Food Delivery Apps so Popular?
A considerable number of people use food delivery apps. Therefore, it is essential to understand how food delivery apps are becoming so much popular in some way or another. Let's take a look over the few significant reasons that make food delivery apps so accessible:
The menu of each restaurant is visible and readily available within the app. along with images and customer feedback.

These food delivery apps offer to order options for home delivery or takeaway. It is solely based on customer preference.

All food delivery apps offer real-time in-app tracking of the delivery and also inform every step through in-app notification methods. It becomes easy for customers to look over the process and don't need to navigate through apps for each update.

The food delivery apps are very well-designed apps that offer excellent performance and provide great customer experience.

These apps allow restaurants to use location-based services, By using geo-location notifications to connect with customers and deliver the services perfectly.

Food delivery apps are built to provide convenience and easy to use features for customers and aims to provide a seamless shopping experience.

Most food delivery apps accept major credit and debit cards, whereas some even provide Paypal and cash payment facilities.
These were the top 11 and best food delivery apps in the USA. All these apps are in high demand and provide the best service to their customers not only in the USA but also in other countries. All these apps are readily available on both Android and iOS platforms and free to use.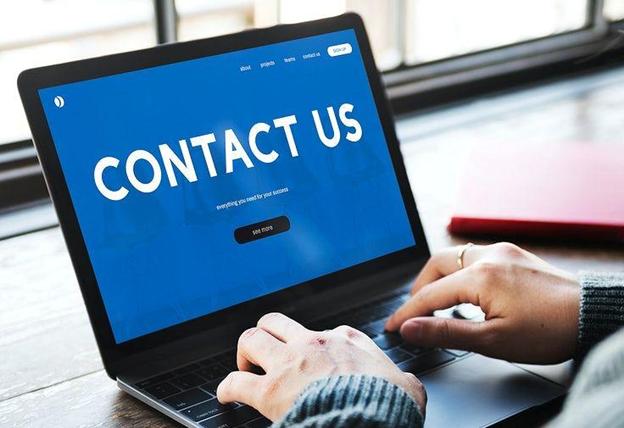 Source: Rawpixel Website
If you are looking to build such quality apps and mark your presence in the market of food delivery apps in the USA, then it is an appropriate time to go with it. You can share your business idea with EngineerBabu and develop the best quality app. We had a qualified and experienced team of Android Developers and iOS Developers. For any kind of details and discussion, you can contact us, and we are here to help you in taking your business idea live.