It won't be an exaggeration to say after the evolution of mankind, the evolution of Android versions is one of the most important evolutions that took place in the modern technology world. And the best thing is we have witnessed this Android versions' evolution through our smartphones. Growing up in the 21st century, I remember the buzz when a new android version came. From Cupcake to Android 11 which is going to be launched soon, our experience of android smartphones has been enhanced with every android version.
The modern Android smartphone has taken a long 28-year journey with transitions to different android versions to reach us in 2020, and it has really changed a lot along the way. The evolution of android versions has taken the market by storm. The history and evolution of the android versions are important to understand because it gives us a glimpse of where we've come from, and of what's coming in the future. The journey of different android versions tells us how technology got improved according to the user's needs.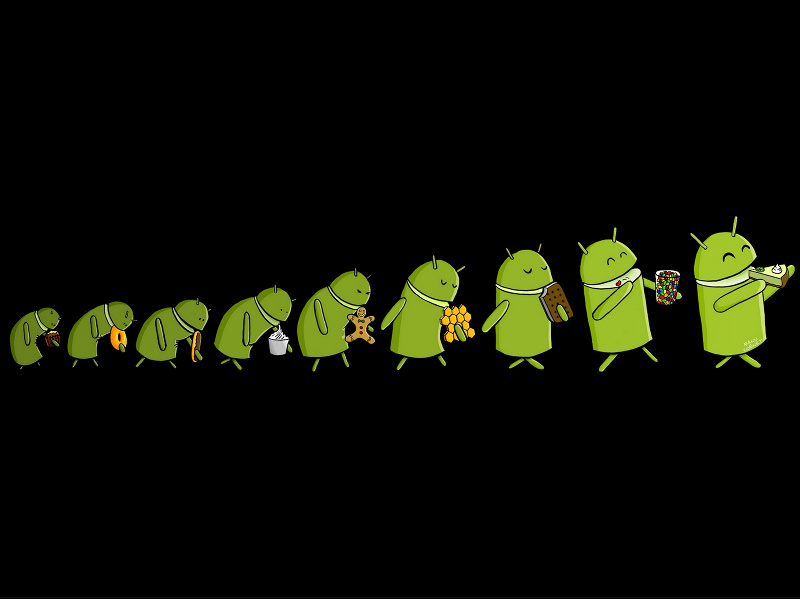 History Of Android Versions
The android history of android versions dates back to 2004 when the android operating system was born. At that time, there were already his rivals Symbian and Windows Mobile operating systems which were pretty famous at that time due to their early launch. Andy Rubin and his partners were not able to get investors. Until finally, Android managed to get an injection of 10,000 US dollars from Steve Perlman, someone who wanted to help Andy Rubin. In July 2005, Google acquired Android Inc. with the money of 50 million dollars.
In 2007, Apple's company released an iPhone with a Smartphone design that was the new revolution of using the touch screen features. Other rivals also launched their first touchscreen Smartphone in 2008. Not wanting to lose its competitors, Google also released a touchscreen phone, the HTC Dream or T-Mobile G1 in 2008 which was the first Android Phone in history.
Recommended Reading: Best Way To Hire An Android Developer
Father of Android OS is Andy Rubin but later it was acquired by Google team and since then Google has really awesome upgrades and has been doing research on new features daily. Also, it has a number of android updates since the official release.
Here's a fast-paced tour of all the Android versions from 1.0 to 11 (going to be launched soon) taking you from android's history to its future.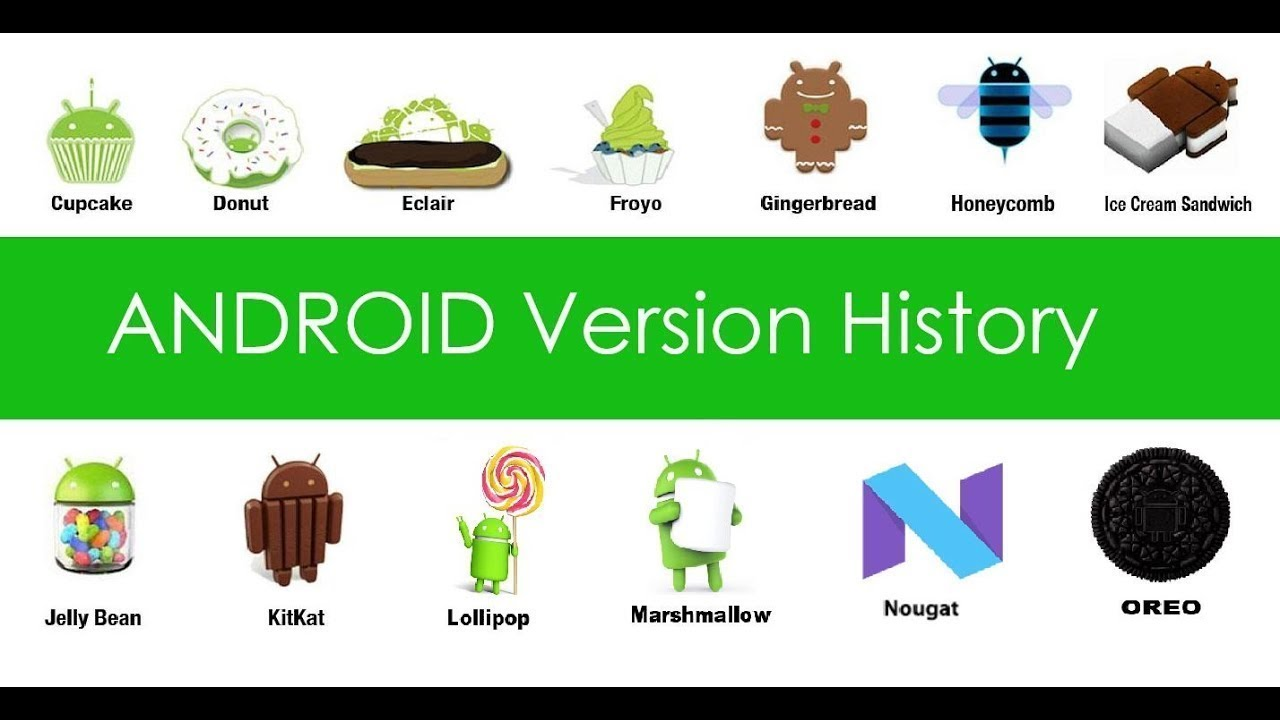 Android versions 1.0 to 1.1 (Unnamed): The early days
The android history began with the public release of the Android beta on November 5, 2007. Android versions 1.0 and 1.1 are the milestones of a decade's (even more) evolution of android versions. Both of these versions were the first commercial of all android versions. These versions were released without any name. Initially Android 1.0 called Astro and 1.1 called Bender but due to naming issues and to complete the cycle, people have started calling it Android Alpha and Beta for the android versions 1.0 and 1.1 respectively.
Alpha 1.0: This android version was first released on September 23, 2008 which would initially be named "Apple Pie". But due to copyright and trademark reasons, this name is not embedded in this first version.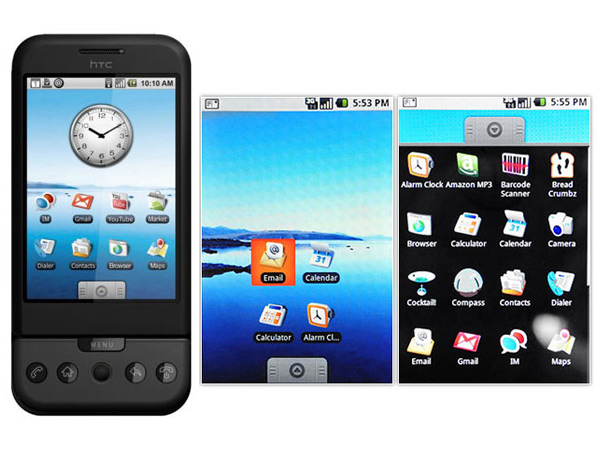 Features:
Google Maps.
Camera.
Gmail, Contacts, and Google Synchronization.
Web Browser.
Wireless supports – Wi-Fi and Bluetooth.
Beta 1.1: It was released on February 9, 2009. Again, this version of the OS has the naming issue similar to the previous version. Initially, this version was named Bender and released for T-Mobile G1 devices only.
Features:
Add Save attachment in the message.
Provides reviews and details when the user search business on maps.
Android version 1.5: Cupcake
The first official public code name for Android didn't appear until version 1.5 Cupcake. It was released on April 30, 2009. Starting from this version, naming uses the name of a desert. It introduced countless refinements to the Android interface.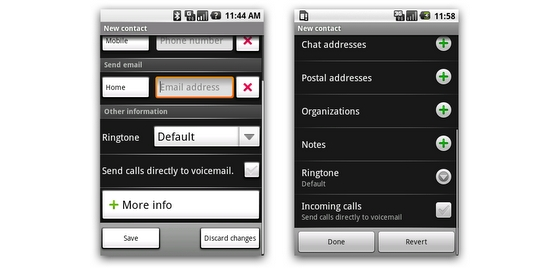 Features:
New upload service on YouTube and Picasa like Uploading Videos and Photos.
Supporting in MPEG-4, Video recording.
Improving Web Browser-Copy and Paste facility.
Android version 1.6: Donut
Google quickly launched Android 1.6 on September 15, 2009. This android update was simple and good just like a donut.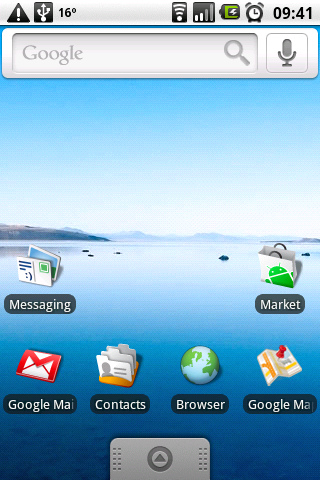 Features:
The main enhancement was a Power Control widget for managing Wi-Fi, Bluetooth, GPS, etc.
Provided Gallery and Camera features with quick toggling features.
Improve the speed in system apps.
Introduction of the Quick Search Box.
One of the phones that were sold with Donut installed was the ill-fated Dell Streak, which had a huge 5-inch screen. At that time people looked at it as out of shape. These days, a 5-inch display is considered to be average-sized for a smartphone.
Recommended Reading: Top 5 Freelance Sites to Hire Android App Developer
Android versions 2.0 to 2.1: Eclair
Eclair 2.0 – 2.1 was released on December 3, 2009. It was released after almost six months of Donut, which is not something the company does today. It was sort of like one of the incremental android updates.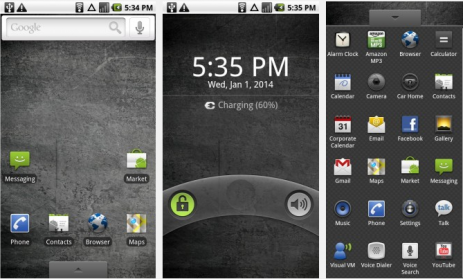 Features:
Update UI.
Support Live Wallpaper.
Support Bluetooth 2.1.
Improve Google map.
Minor API Changes.
The Motorola Droid was the first phone that included Android version 2.0. The phone was also the first Android-based phone that was sold by Verizon Wireless. While Google was safe to use Android as the name for its OS, the term "Droid" was trademarked at the time by Lucasfilm, in reference to the robots of the Star Wars franchise. Motorola had to get permission and pay some money to Lucasfilm, to use Droid as the name for its phone. Motorola continued to use the Droid brand for many of its phones as late as 2016.
Android version 2.2: Froyo
Froyo or abbreviated from Frozen yogurt is an Android version that was released on May 20, 2010. It's one of the android updates that account for speed, memory, and performance optimizations.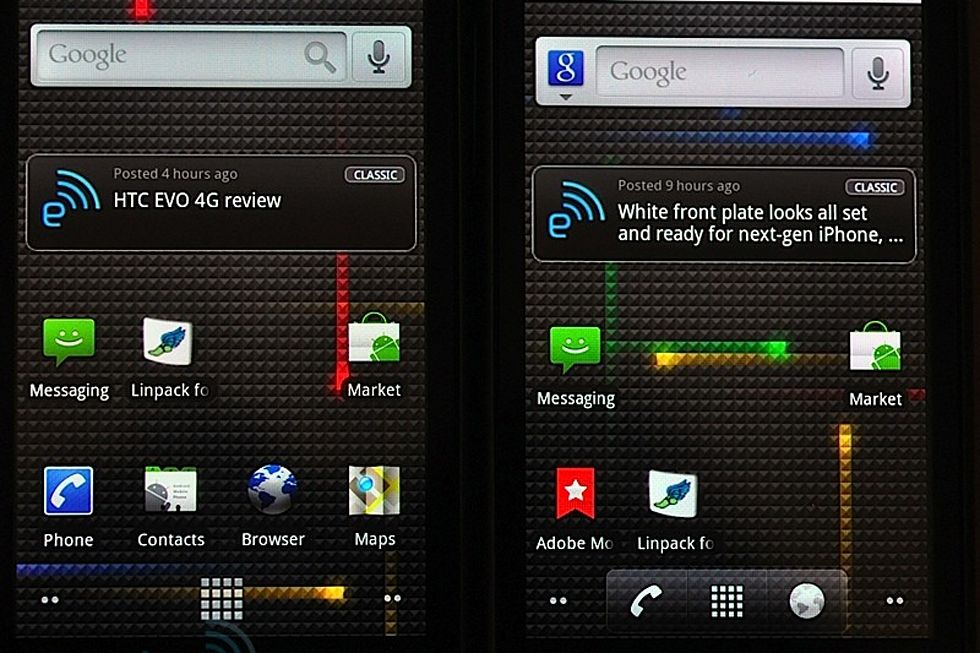 Features:
Support for Animated GIF.
Wi-Fi Support Hotspot functionality.
Speed improvements.
Upload file support in the browser.
Support numeric and alphanumeric passwords.
The first smartphone that has Android 2.2 was Google Nexus One. This flecked a new approach for Google. The company hardware manufacturer HTC to showcase pure Android.
Android version 2.3: Gingerbread
This android version was released on December 6, 2010, it was an incremental update over Froyo. This version improved the gaming API to a new level by enhancing graphically intense gaming. It also has NFC support for flagship compatible devices. This is a remarkable version in the android versions list as it has boomed android gaming into a new level.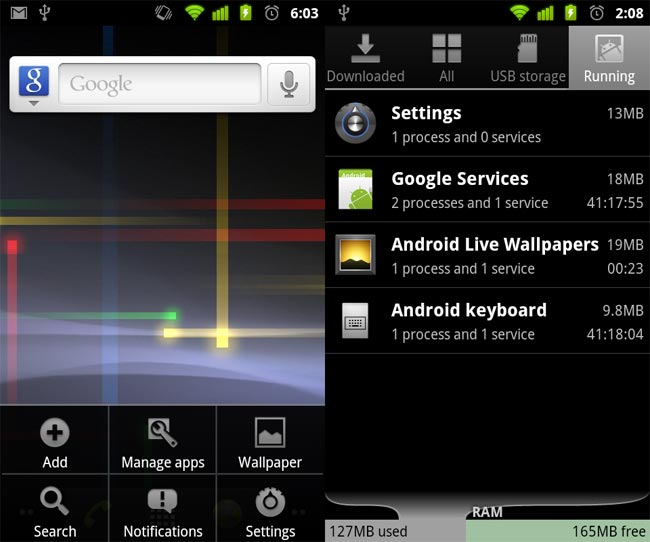 Features:
Improve Copy-Paste Facility.
Updated UI design.
VP8 and WebM video format support.
Social Networking Supports.
Easy use of the keyboard.
Multiple camera support (usually known as a selfie camera nowadays).
The first phone to add both Gingerbread and NFC hardware was the Nexus S, which was co-developed by Google and Samsung.
Android 3.0/3.1/3.2 – Honeycomb
In the year 2011, when tablets were launched in the market, Google released the Android 3.0 Honeycomb.  It is a specially designed OS for the optimization of use on PC tablets. And other mobile devices with larger displays than current smartphones.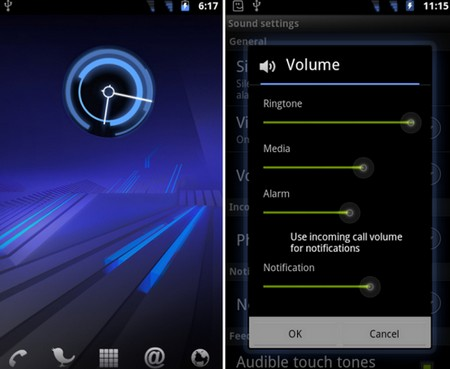 Features:
Gmail App improvements.
Updated 3D UI.
Supports multiprocessors and hardware acceleration for graphics.
Media Sync from SD Card.
Google eBooks.
Google Talk Video Chat.
Support Adobe Flash in Browser.
High-performance Wi-Fi Connections and Lock.
Chinese handwriting.
The concept of a tablet-specific interface didn't last long, many of Honeycomb's ideas laid the groundwork for the Android we know today.
Android version 4.0: Ice Cream Sandwich
The Ice Cream Sandwich 4.0 was launched on October 19, 2011, and brings the Honeycomb's feature to smartphones by bringing new features.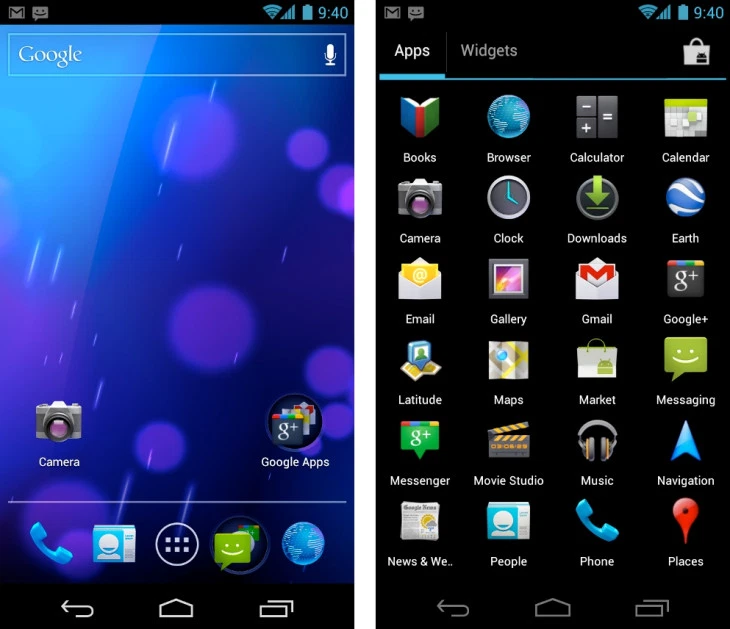 Features:
Improved text input and spelling check.
Wi-Fi direct (Sharing information using NFC).
Photo Decor facility.
Improved keyboard correction.
Unlocking with face-fixing.
Improved video recording resolution.
Camera performance.
Up to 16 tabs in the web browser.
Android versions 4.1 to 4.3: Jelly Bean
In the year 2012, Android released a version of Jelly Bean. With Jelly Bean version (4.1) Google has started implementing Google Now Digital assistant technology that can be accessed directly from the home screen.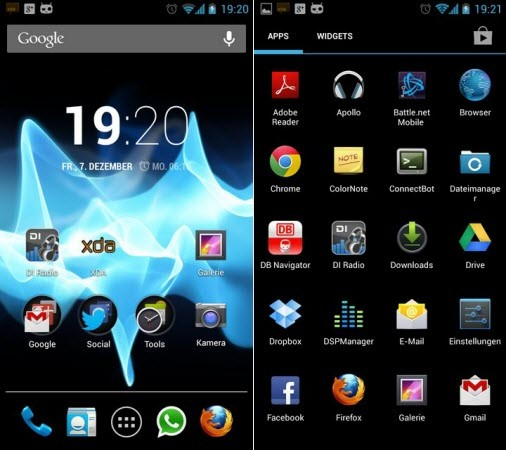 Features:
Voice search.
Panorama.
Daydream as a screensaver.
Power control.
Improve camera application.
Security enhancement.
Voice typing.
Multiple user accounts on tablets only.
4k resolution support.
Supporting Bluetooth Low Energy.
Bi-directional text and other language support.
Support USB audio.
Set the volume of incoming calls and show a message alert.
Native emoji support.
Android version 4.4: KitKat
KitKat 4.4 was launched on September 3, 2013. It actually is "Kie Lime Pie " but Google's Android team thought that was going to be the case as similar Alpha and Beta. Also, Google's director of Android global partnerships, John Lagerling, thought that "Key Lime Pie" would not be a familiar enough name to use for Android 4.4 worldwide so they called it 'KitKat'.
Recommended Reading: Important Facts About Interesting Android Apps
After Jelly Beans, Google was more focused on improving the user experience. This android version is optimized to run at a larger range of previous versions of Android. Recommended devices must have a minimum of 512 MB of RAM.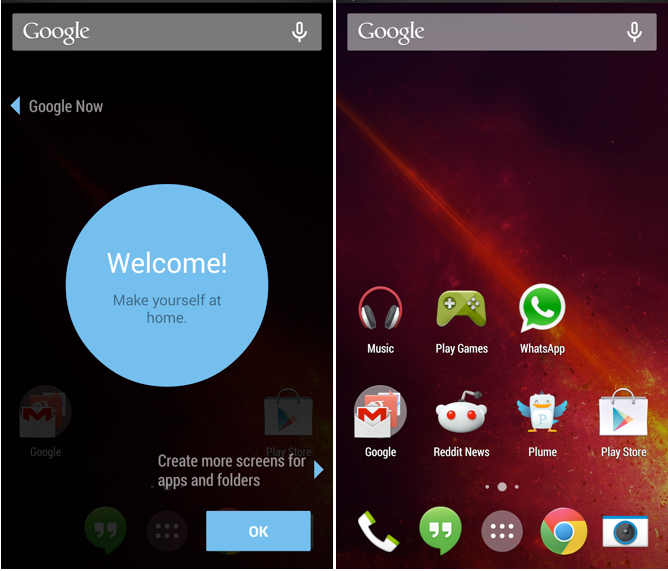 Features:
Screen Recording.
KitKat adds a feature in 'Google now'. Its name is 'OK Google'. "OK, Google" allows access to Google to the users without touching your mobile phone.
GPS Support.
Offline music support.
UI updates for google map navigation and alarm.
Introduction of 'Emoji' to the google keyboard.
Android versions 5.0 and 5.1: Lollipop
The version that was released on November 12, 2014, is officially available over the air (OTA). The most eminent change in this version is the redesigned User Interface and built with "material design". It brought a whole new look that extended across all of Android, its apps, and even other Google products.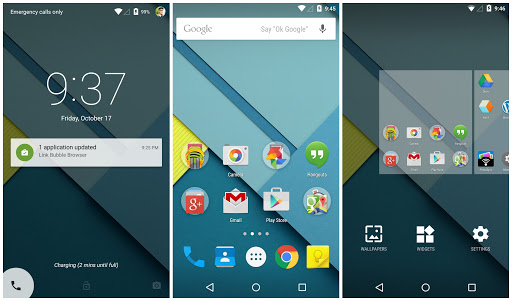 Features:
Support ART( Android Runtime).
Improvement in UI.
New material design.
Notifications on the Lock screen.
Revamped navigation bar.
Multiple sim card support.
High definition voice call.
Android version 6.0: Marshmallow
This version was released in the fall of 2015. Google used "Macadamia Nut Cookie" to describe Android 6.0 before the official Marshmallow announcement.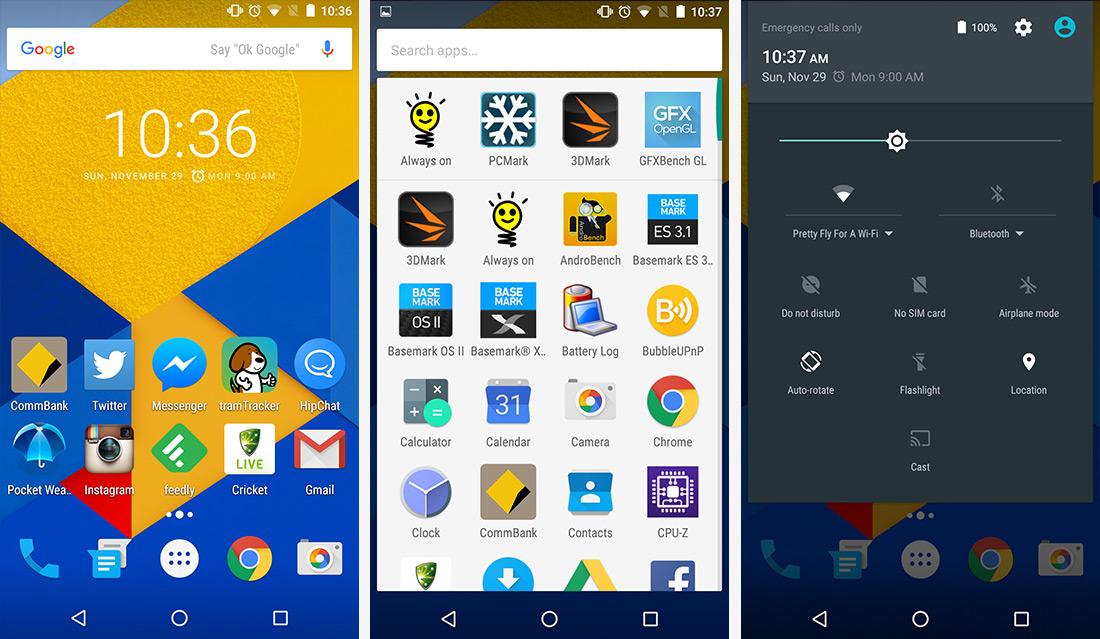 Features:
Fingerprint authentication to unlock the screen.
USB Type C support.
Multi-window experiments (user can use two different apps in one screen).
Save battery-'Sleep Mode'.
App permission model-OPT(send a request for permission).
Android versions 7.0 and 7.1: Nougat
Android Nougat was rolled as a beta version in March 2016, however, it formally arrived in August 2016.  Before Nougat was revealed "Android N" was referred to internally by Google as "New York Cheesecake."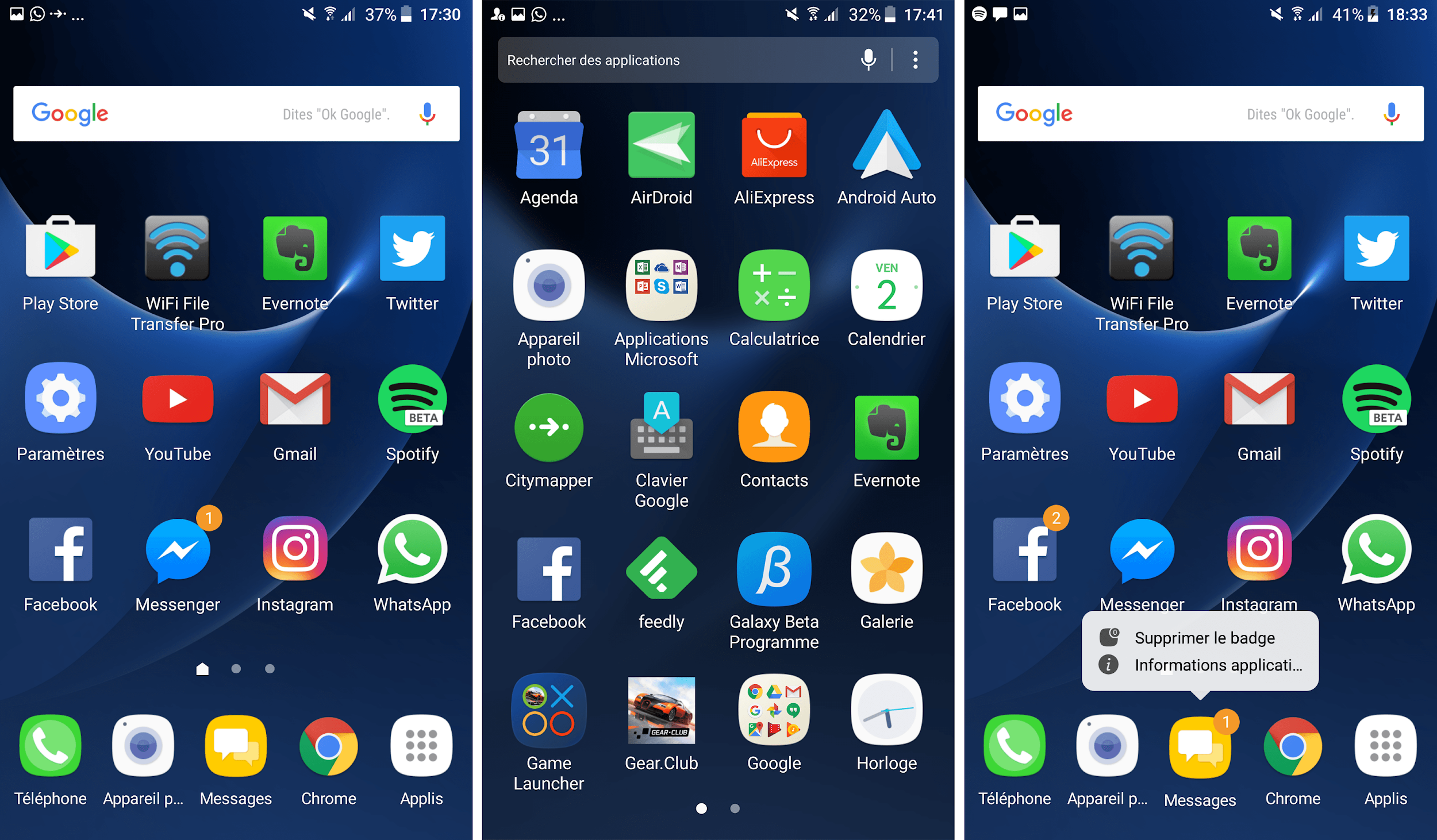 Features:
Provide multitasking.
Inline reply to messages and notifications so you won't have to open up your Messenger application for quick replies.
Providing multi-window mode.
Improvements in storage manager.
Display touch improvement.
Along with this Google also took their first step in the company's owned smartphones, the Pixel and Pixel XL.
Android version 8.0 and 8.1: Oreo
Oreo 8.0 was released in 2017. Google showed off the Android Oreo Mascot statue for the first time at a press event in New York City, rather than showing the statue first at its Googleplex headquarters and the second statue was put in place at Google's main headquarters.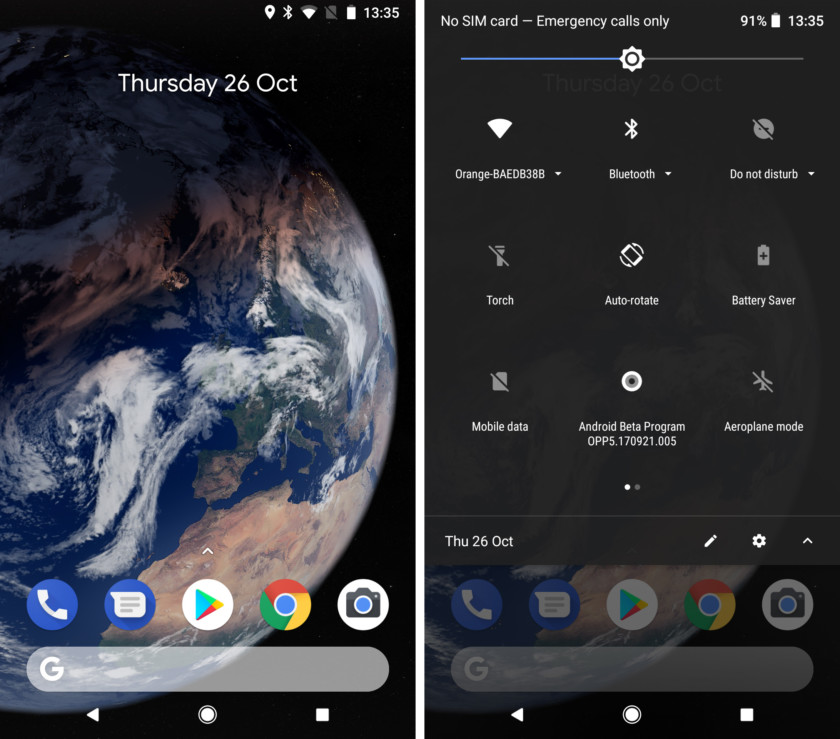 Features:
Support PIP(Picture-in-Picture).
Multi-display support.
Google Play support.
Adaptive icons.
Revamped notification section(Users can set which notifications you want to show).
Android version 9: Pie
This android version was released in August 2018. It was first released as a developer preview on March 7, 2018, and released publicly on August 6, 2018. Plenty of new features were introduced as per the user's requirements.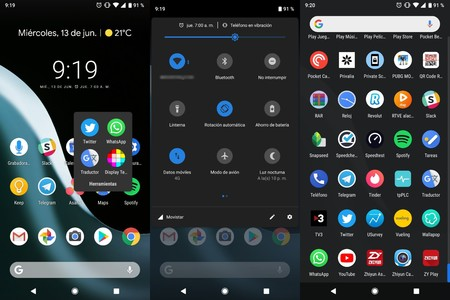 Features:
New Gesture Navigation.
Artificial intelligence (AI) Compatible.
Adaptive Battery and Brightness.
App Actions.
New Screenshot Shortcuts.
Easier Screen Rotation.
Volume and Sound Improvement.
Selectable Dark Mode.
Slices.
Improved Security Features.
Digital Wellbeing.
New Accessibility Menu.
Easier Text Selection.
More Notification Information.
Android version 10: Android Q
This version was released in March 2019 as a developer preview and on September 3, 2019 Google announced officially. As usual with any new Android release, Android 10 has a number of new features and improvements and a number of new APIs.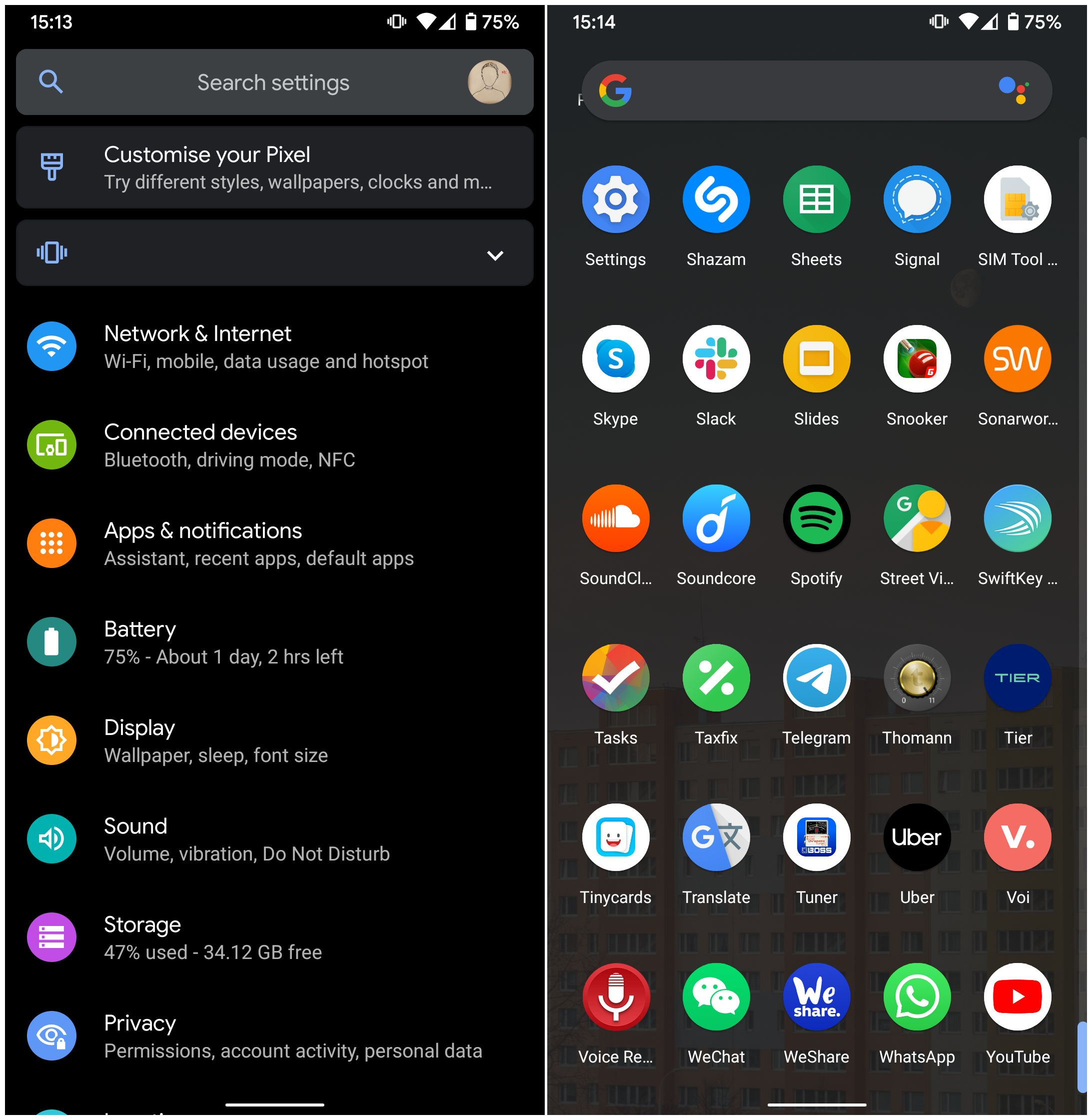 Features:
Support for the upcoming foldable smartphones with flexible displays which is an upcoming rush.
System-wide dark mode.
Navigation control over gesture.
Smart reply for all messaging apps.
Support for Live caption.
Undo app removal.
Better notification control.
Android version 11 (Developer Preview)
Android 11 may still be in its infancy, but the in-progress android update has already made history by being the earliest developer preview which android has ever seen. Google announced the first Android 11 preview on February 19 of this year.
Recommended Reading: Top 5 Tools For Building Android App Development
The first Android 11 preview is a preview through and through, it's rough around the edges and almost certainly not the complete picture of what the final software will be.
Features (announced):
New Support for 5G.
Privacy and Security; A new privacy choice for apps is the "Only This Time" option when you're allowing the app access to your location, microphone, or camera.
Support new screen types (pinhole and waterfall).
Low Latency Options; adds low latency support in new MediaCodec APIs and HDMI which is very useful for use on external displays and TVs.
There are many more features but we can only guess it until it is launched. Recently, Google has launched its Android 11 developer preview. According to the latest news, Android 11 was expected to be announced on May 12, 2020, but due to the Covid19 outbreak, it has been canceled. With our fingers crossed, we are expecting to witness Google reveal the Android 11 at Google I/O event. With the present conditions, it seems like Google may host an online event for Android 11 launch and provide the android aficionados a virtual experience to witness the android 11 launch.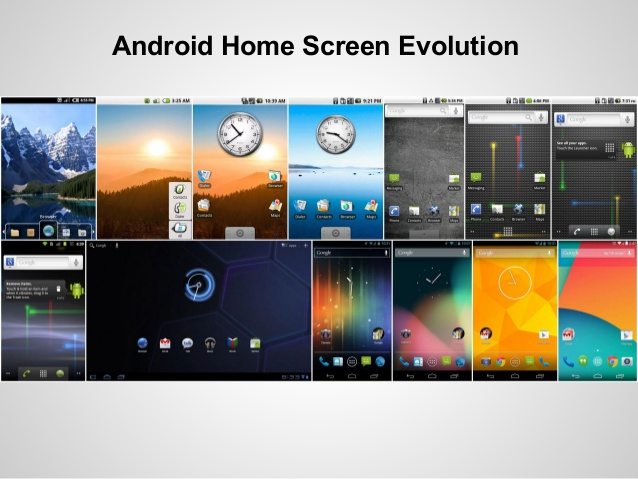 Do you also wish to see your own android app icon on smartphones? If you have a business idea and want to develop your own app which people can use by directly downloading it from the Google play store then our android developers at EngineerBabu can surely help you. We have an experienced team that is excellent in delivering world-class apps and software. Since we have been delivering IT solutions to a wide range of clients, we have tried and tested the errors that come in the way. So we promise on-time product delivery. If you have any queries, then we are there for your assistance. Feel free to and stay tuned to read more technology blogs of your interest.