The demand for varied software solutions is increasing day by day and each and every business is trying to get to the top by gaining an edge over the competition. Searching for trustable DevOps experts for your company or business is not an easy task. Top IT agencies globally are adopting the latest IT trends for DevOps services. It becomes tough to select a trustable DevOps consulting to adopt DevOps technologies for your company.
To get your work done faster, and to get you rid of finding the trustable agency, we have prepared a list of top 10 trustable agencies to hire for DevOps services. This list will help you ease your quest about DevOps consulting around the world and let you choose the best services for your business/company. For your future project, pick the best option to hire a reliable partner for long term DevOps works.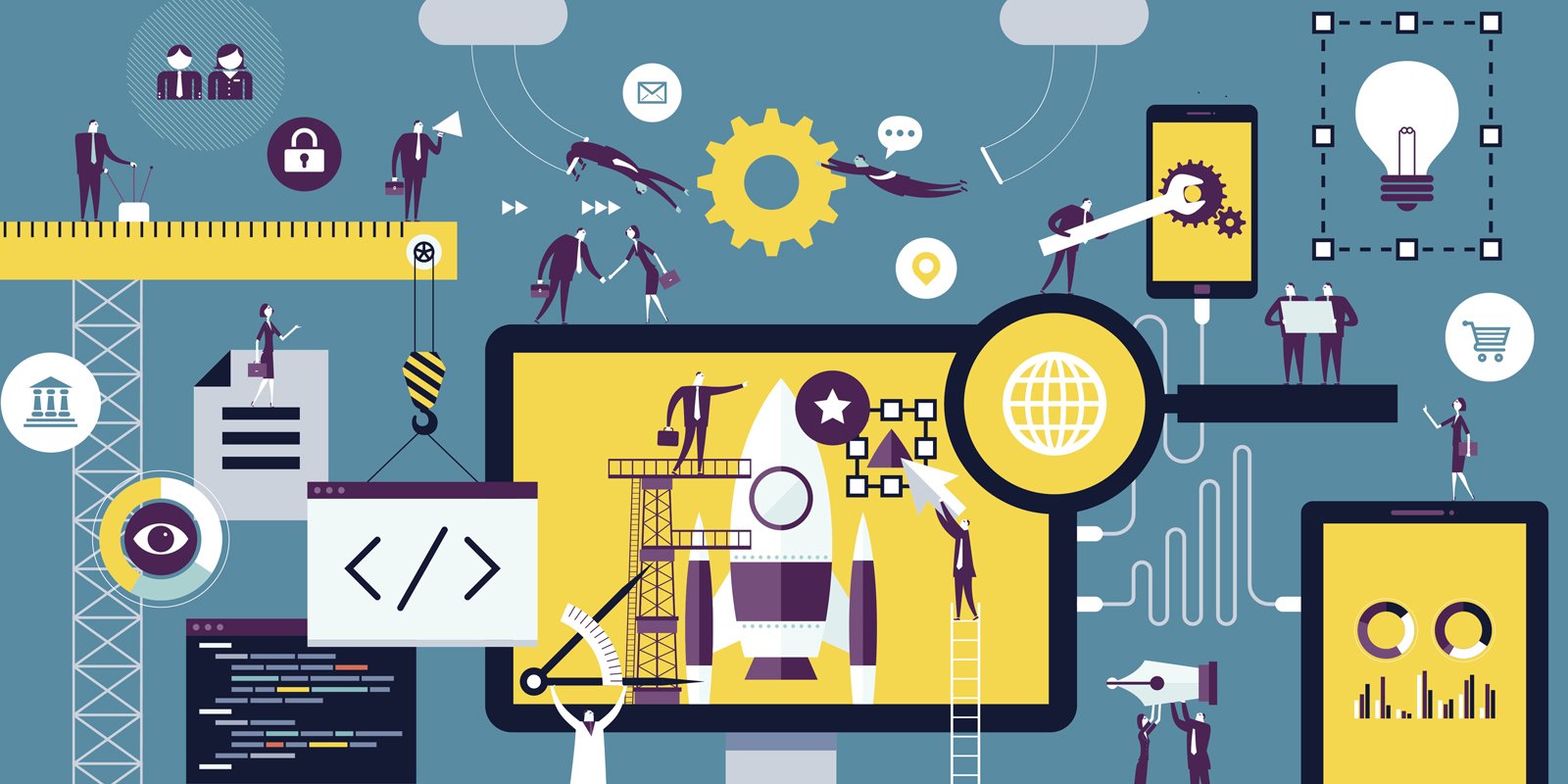 Deciding the Best DevOps Consulting agency is a subjective approach as every company has a different project domain and every domain has different DevOps requirements. Therefore, here we have listed the top DevOps Consulting companies based on predefined factors from which you choose the best one for your project based on time, cost or budget, scope/requirement, and suitability.
To provide you with a better picture of the DevOps consulting, we've accumulated the following necessary information about the agencies:
Team size
Founded year
Portfolio
Cost
Verified Reviews
Here's the list of Top DevOps Consulting and DevOps Services Providers agencies globally to help you deliver a successful project with the use of DevOps technologies.
Recommended Reading: What is the Role of DevOps engineer in your Business?
1. EngineerBabu
The engineer babu team of around 50 to 100 employees delivers exceptional enterprise DevOps Consulting and Services including advisory and overall execution with the use of trending DevOps tools and practices. The aim is to simplify and transform businesses digitally. It is a leading IT service provider in central India. Engineer Babu is a trustworthy friend for your business needs. The team ensures an excellent customer experience and aim to satisfy their customers. The company is renowned for its culture and an amazing customer support system which they offer. They embrace the digital way of working and living. It delivers innovative and customer-centric IT experiences to worldwide enterprises with its skillful team.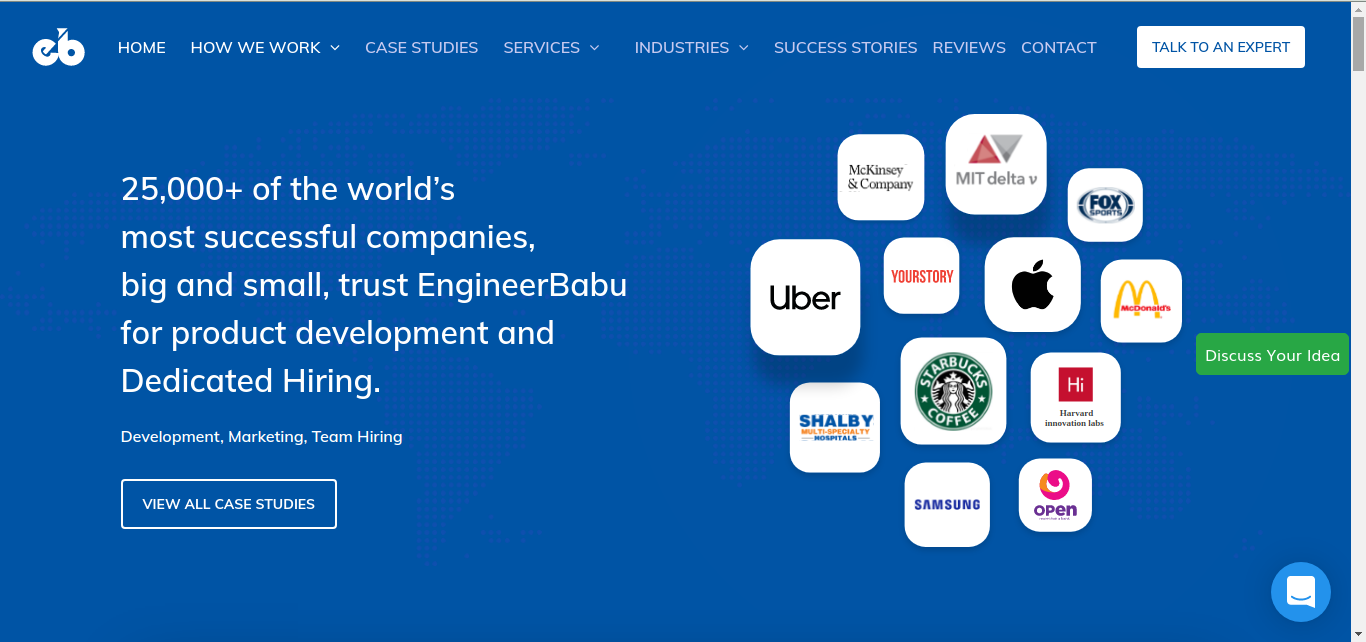 The company was founded in 2014 and in just six years has achieved great milestones and is armored with a strong portfolio. Engineer Babu offers an end-to-end DevOps process for software development to ensure security, scalability, and continuous delivery. In short, Engineer Babu is the right partner for achieving new business heights by accelerating development and delivery. 25,000+ world's most successful companies, big and small, trust EngineerBabu for product development and dedicated Hiring.
Review:
"They focus on making sure these sites are both useful and easy to use. I love product-focused, mission-oriented dedicated teams, they were always very supportive. Working remote was really, easy, quick, supportive, and knowledgeable."

– Benjamin Young, Founder Frank Green
2. Contino
Contino is a DevOps Consultancy which also specializes in Cloud Transformation. It is a global DevOps consultancy company aiming to help enterprises transform people, process, and technology to create a modern way of working through DevOps and cloud solutions. It is one of the most renowned DevOps Consulting Company in London, with its offices spread across Sydney, Atlanta, Newyork, and Melbourne. Using DevOps tools and technologies, they leverage Enterprise DevOps with strategy, automation, and implementation to accomplish agility and efficiency.
Their five key services are DevSecOps and Cloud Security, Enterprise DevOps Transformation, Cloud Platform Build and Migration, Data Platforms, and Analytics, and Cloud-Native Software Development.
Founded in 2014, Contino has grown from 3 to 360 people worldwide. If you're looking to give your project to a real DevOps consultancy, then Contino sure is the one. To add value, they also are an AWS Premier Partner, and a Kubernetes Certified Service Provider.
Review:
"Contino has been an instrumental partner in supporting Tigerair with the design and delivery of new and enabling cloud technologies to transform our current and future data analytics capabilities in line with our transformation strategy. Contino's iterative and collaborative approach with a lean style management practice coupled with an unwavering customer focus, ensured high levels of stakeholder engagement, advocacy and delivery."

– Andrew Christos (Manager, Business Transformation)
Sigma Data Systems is a top firm in Pune, India for DevOps Consultancy incorporated in 2015. They value the importance of data in today's world and in the next generation. And it aims to give its expertise in the world of Big Data. It has predefined workshop patterns to provide unique solutions to a range of clients using various DevOps tools and DevOps frameworks. The goal of Sigma is to shorten the development cycle of a project through DevOps. Hourly rate for Sigma is between $25 – $49/hr and team size is between 250 – 999.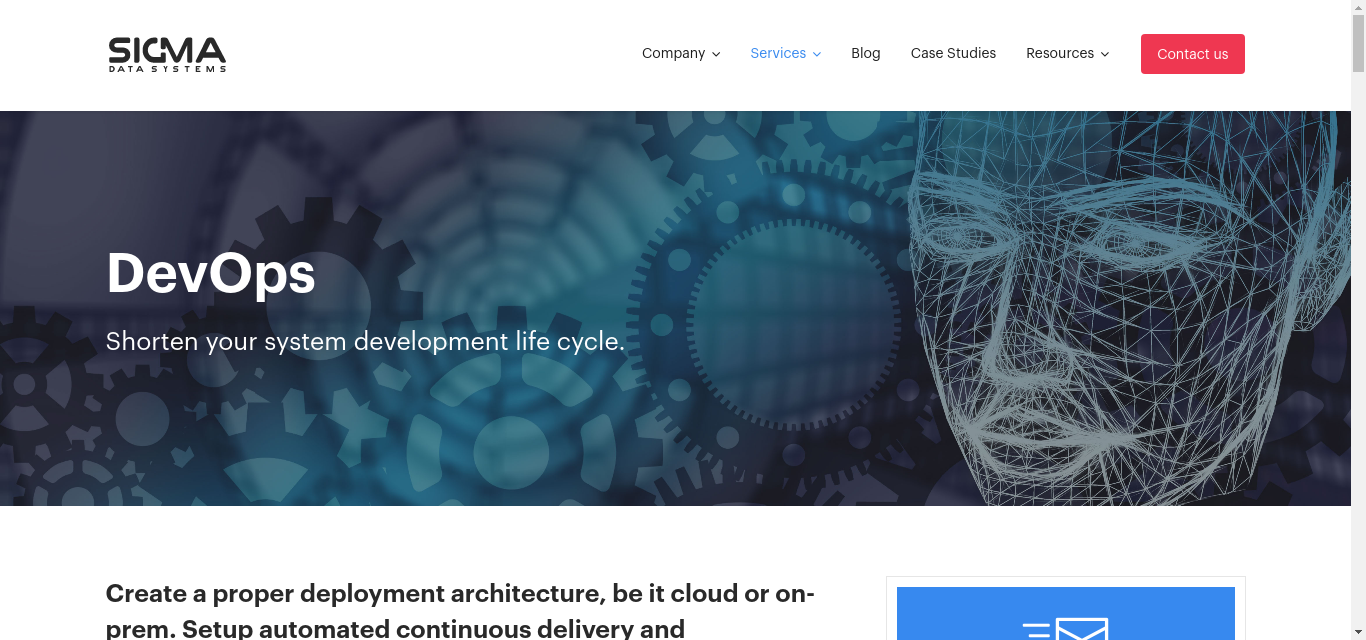 Sigma has an experienced team of data scientists who can set up various tools like single sign-on/LDAP authentication, Jenkins, Docker, Kubernetes, Gradle, and AWS. Apart from consulting services, Sigma also provides hiring services for both onsite and offsite DevOps engineers.
Review:
"Unbelievable and tremendous team. We highly recommend them. Right from handling our data ingestion to preparing data analytics, the team of Sigma Data Systems has been very supportive to work with. They definitely have all the pro points in terms of data analytics and related services. Their staff is having great knowledge and experience in the world of Big Data and BI."

– Ulrich Rledel (CEO at Organisemee)
4. Sogeti
Sogeti is a leading DevOps service provider and it is a part of Capgemini Group, a top IT company. They specialize in the cloud, cybersecurity, digital manufacturing, and trending DevOps technologies. They believe to exercise a close relationship with their clients and to make clients happy with their digital transformation. They have a huge team of 10k+ employees to deliver viable outcomes at speed.
Recommended Reading: 10 Tips to Remember while Hiring DevOps Engineer
Founded in 1967, Sogeti is a UK based DevOps consultancy company that has its offices in the USA and other countries and they are end-to-end DevOps service providers. With the help of best-in-class DevOps tools, expertise DevOps team, and right DevOps technologies, Sogeti ensures a successful DevOps transformation.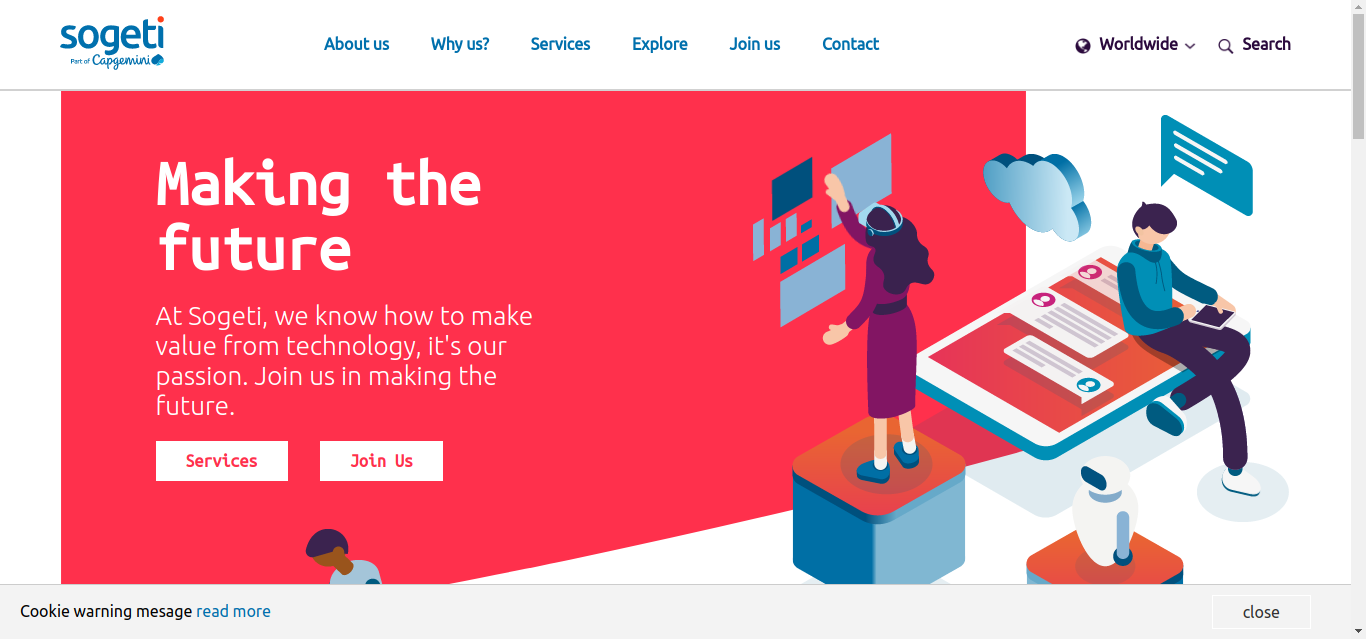 Sogeti currently operates in more than 100 locations globally and is expected to expand even more. The thing which distinguishes Sogeti from the rest is that it combines agility and speed of implementation to build innovative sustainable solutions in Digital Assurance and Testing, Cloud and Cybersecurity, all fueled by AI and automation. Some of their notable clients across different sectors include European Commission, European Parliament, Synaxia, BNP Paribas, ABN Amro, La Poste, Crédit Agricole, Rabobank, Orange, KPN Telecom, Vivendi, Bouygues, Vodafone, Airbus, Safran, Renault.
Review:
"Their organized approach resulted in a quicker, cheaper, and better delivery than with all the other project managers."

– Jorn Jorgensen (CTO, Goodtech Co)
5. Datacom
Datacom Group Limited is Asia Pacific's leading IT service providers with years of experience in technology and IT consulting. They offer management and consulting, cloud services, DevOps services, ITO, and most importantly custom software development. Their portfolio holds a large number of diverse clientele globally. The company was founded in New Zealand in 1965 but has its operations in Australia, Malaysia, the Philippines, the United States, and the United Kingdom. The company has a huge team size of 6,500 people across 23 offices around the globe their hourly rate is $25 / hr.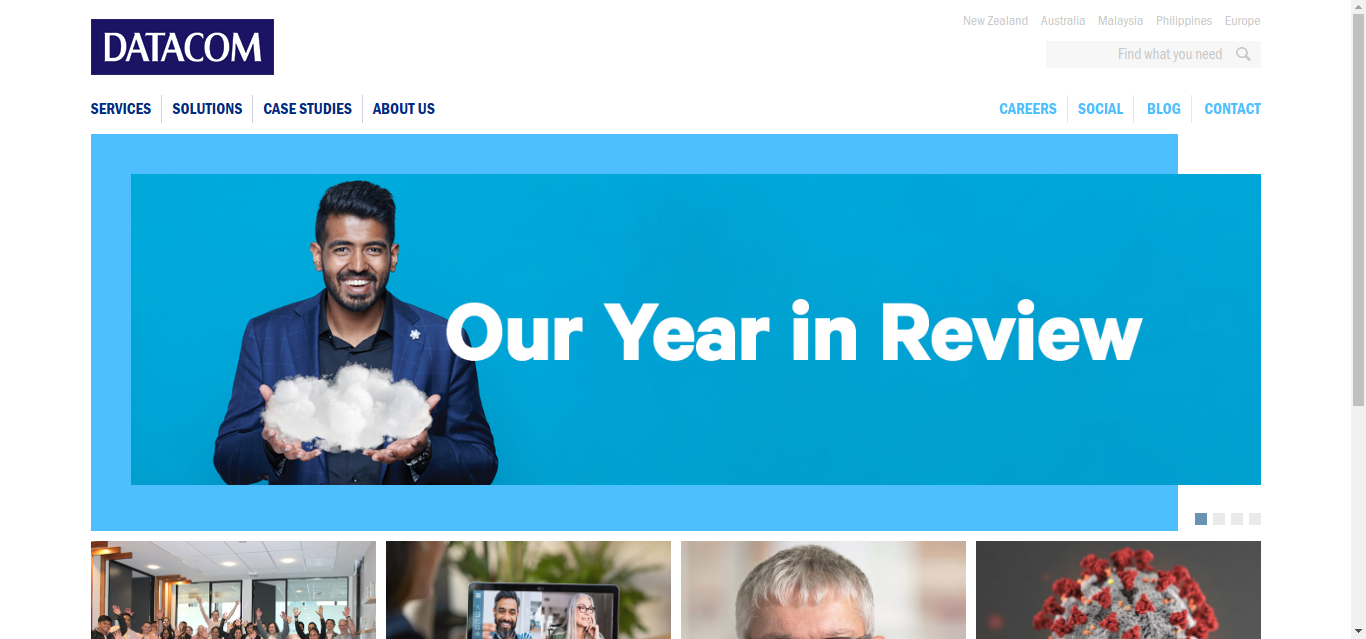 New Zealand's leading DevOps Company, aims at bringing agility through training, consulting, and implementation by experts to improve overall app performance. Datacom holds the banner of the largest technology company in New Zealand. Datacom has been awarded Deloitte Top 200 Young Executive of the Year (James Hemi David) -2019 and many more. Datacom is really a big and trusted company to go for your DevOps consultancy.
"The most crucial ingredient in this successful delivery – and perhaps the element that I'm most satisfied with – was that Datacom believed in why and what we were trying to deliver to our customers."

– Fei Bian Goh
SENIOR PRODUCT MANAGER
6. XenonStack
XenonStack is a software company founded in 2011 and has its headquarters in Sunnyvale, California. It is a developing platform for DevOps, Data Integration, Analysis, and Security. The company also offers big data solutions and enterprise application development. No doubt, they are one of the top DevOps consulting service providers. They are a small team of 51-200 employees spread across three locations namely, Sunnyvale, Glen Allen, and Chandigarh.
XenonStack's specializations lie in Spark Streaming, Scrapy, Machine Learning, Python, Data Science, DevOps, BigData, Artificial Intelligence, Cloud Migrations, DataOps, Machine learning, Kubernetes, Docker, Cloud Security, Security Assessment, Data Visualization, Managed Security, Big, Big Data Security, and Cloud-Native Applications.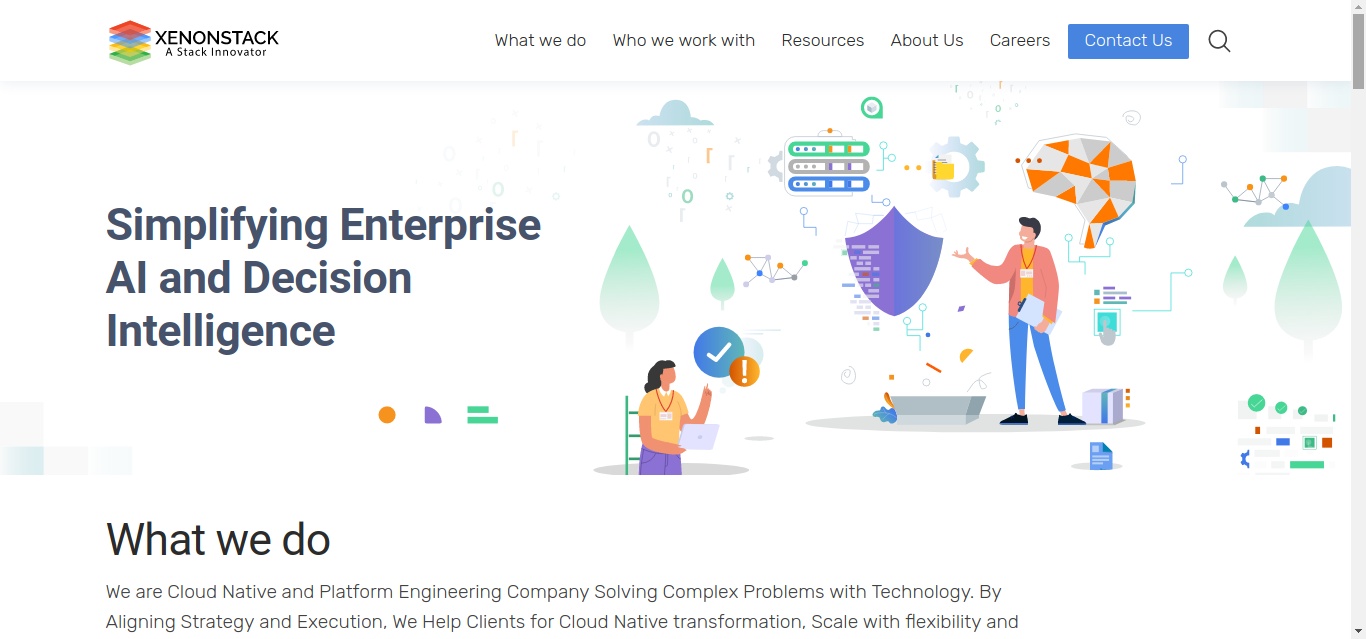 XenonStack is known to scale the client's business with flexibility and create a Digital customer experience. If you wish to scale your business with DevOps tools and technologies then XenonStack is the right tech partner for you.
Review:
"XenonStack fulfilled every one of the client's requirements with a well-developed and impressive deliverable. They produced a scalable platform that withstood testing flawlessly and has satisfied a high volume of users. Using the Agile methodology, the team maintained an organized workflow."
7. ANATAS
One of the leading DevOps Companies in Australia, ANATAS is a leading IT service consultancy having offices in Sydney, Melbourne, and Brisbane. They offer enterprise cloud transformation and are known for their ANATAS Advantage methodology.  It is a technology agnostic, TOGAF aligned, model-driven, integrated proprietary delivery methodology. Advantage increases their quality of delivery and lower clients'​ risks and costs. ANATAS consultants help companies optimize DevOps and automation processes through dependency management, and infrastructure automation to build software at pace.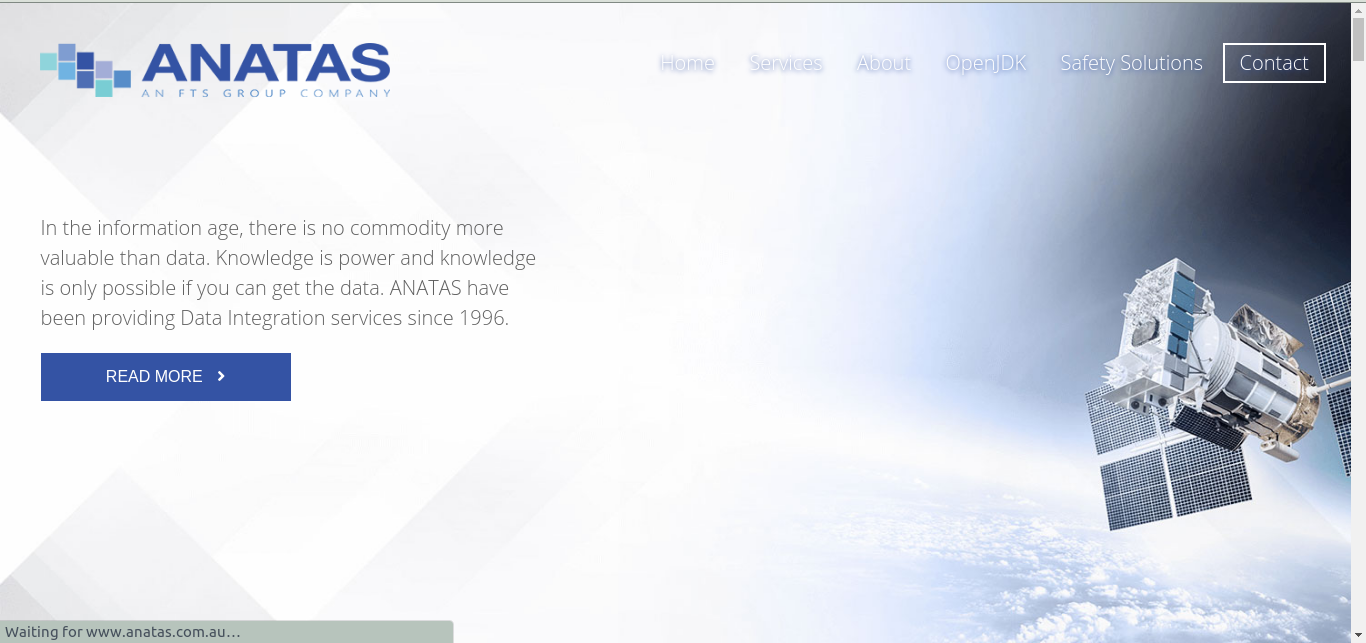 A leading DevOps service provider in Australia has built its own high standards and a diverse client base which differentiates them from the rest in the marketplace.  Anatas is partners with Red Hat, Dell Boomi, and Software AG. Company Size of 50+ offers prominent services like Integration Architecture and Testing, SOA, Testing and Quality Assurance, Cloud-Native Application Development, and Enterprise Architecture. Anatas was founded in the year of 1996 in Australia and is today a reputed company to rely on.
Review:
"Helping enterprise organizations innovate and transform, drive digital & business model transformation."

– Current Employee – Sales Executive in Melbourne
8. 8th Light
8th Light is a leading custom software development company in the Greater Chicago Area, Great Lakes, the Midwestern US founded in 2006. The company is completely dedicated to crafting beautiful software. 8th light has a Company Size of 100+ and offers services like Blockchain, Mobile Development, Web Development, DevOps Consulting, and Managed Services. Their min. project budget is $10,000+ and the average hourly rate is between  $150 – $199 / hr. It has its offices in the UK as well and hence it caters to a wide range of clients from across the globe. Royal Academy of Arts,  AXUS Travel App. Go Big Recruiting,  Law Vault, and  Groupon are some of the remarkable names on their portfolio.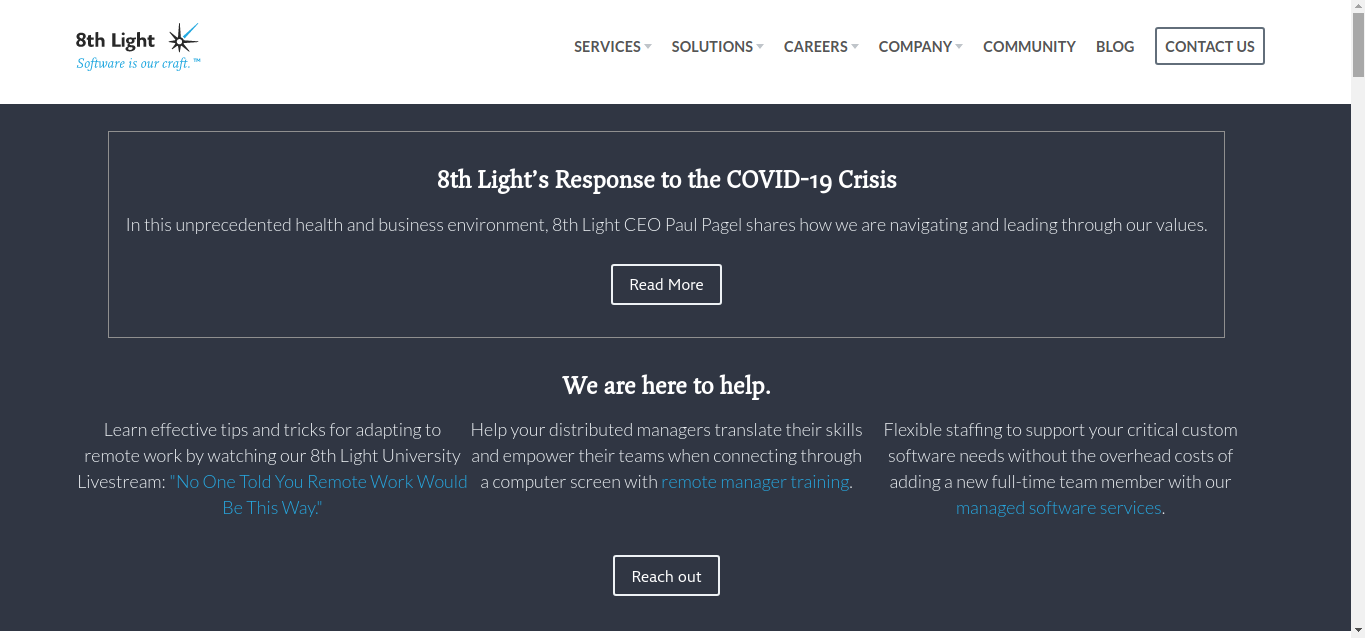 A leading DevOps consultancy and service provider is headquartered in Chicago, 8th Light helps companies in reducing cost, time, and product cycle by automating deployments with DevOps tools. It builds durable software—from mobile to microservices. If you wish to develop your own custom software with DevOps technology, then 8th light is the software masters to be contacted.
Review:
"8th Light was able to adapt to the project management style of the client which led to a seamless partnership. Although the app has yet to officially launch, the client was pleased with the product and the engagement."

– VP Product, Entertainment Company
Aim Consulting, an Addison Group company, is an industry leader for DevOps technology consulting and solutions delivery. They have years of consulting experience in DevOps and are helping businesses to adopt DevOps tools to improve quality, reduce time to market, deploy through automation, and reduce the software development process.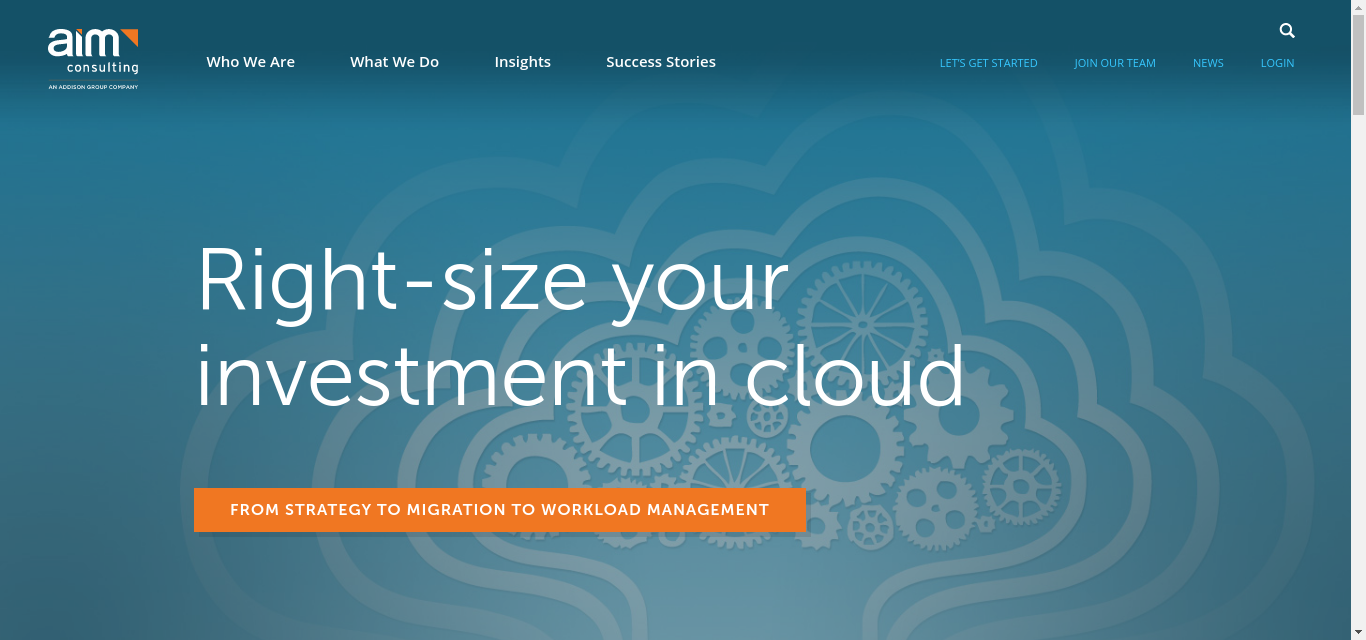 It is an award-winning company founded in 2006, with offices in Seattle, Minneapolis, Denver, Houston, and Chicago. AIM is known to provide cross-functional results and is a trustable company for your DevOps works as per clients' reviews. The company works with clients, day and night to achieve the business goals of the client. Aim consulting is ranked among the fastest-growing private companies and  it has a long track record of success with its clients. Their teams (300+ employees) allow them to deliver amazing products and services. Key services offered by AIM are Application Development, Delivery Leadership, Digital Experience and Mobile, Data and Analytics, and Cloud Infrastructure and Operations. AIM consulting can be reached out for strategic Consulting, Project-based Solutions, Managed Services, or Individual Contributors for specific project needs.
Review:
"AIM is consistently striving to find ways to connect with great people who have amazing talents. There is absolutely no disconnect between senior leadership goals and day to day routines. In other words, you can feel that you are contributing to the mission and vision of the organization daily, and the top-down transparency makes this a great environment to learn the industry. You are able to take control of your own success, as you are given a great deal of autonomy to grow, make mistakes and receive real-time feedback, and also receive recognition for a job well done."

–Current Employee – Talent Acquisition Manager in Denver, CO
10. OpenXcell
OpenXcell is a Leading Mobile App Development Company headquartered in the USA with offices in India. The company was founded in 2009 and since then it has been providing software solutions and has turned out to be a reliable tech partner for clients. Delivering innovative tech solutions makes OpenXcell one of the reputed DevOps consulting and hence it secures a place in our list.
Recommended Reading: Top 10 DevOps Engineers around the World
It is a reliable software and mobile app development agency known for adopting excellent DevOps tools for engaging web and mobile apps. They believe in updating with newer technologies & trends and therefore they are one of the best DevOps service providers. With their agile approach and result-driven DevOps methodology, they offer end-to-end Business & Technology Consultation in DevOps.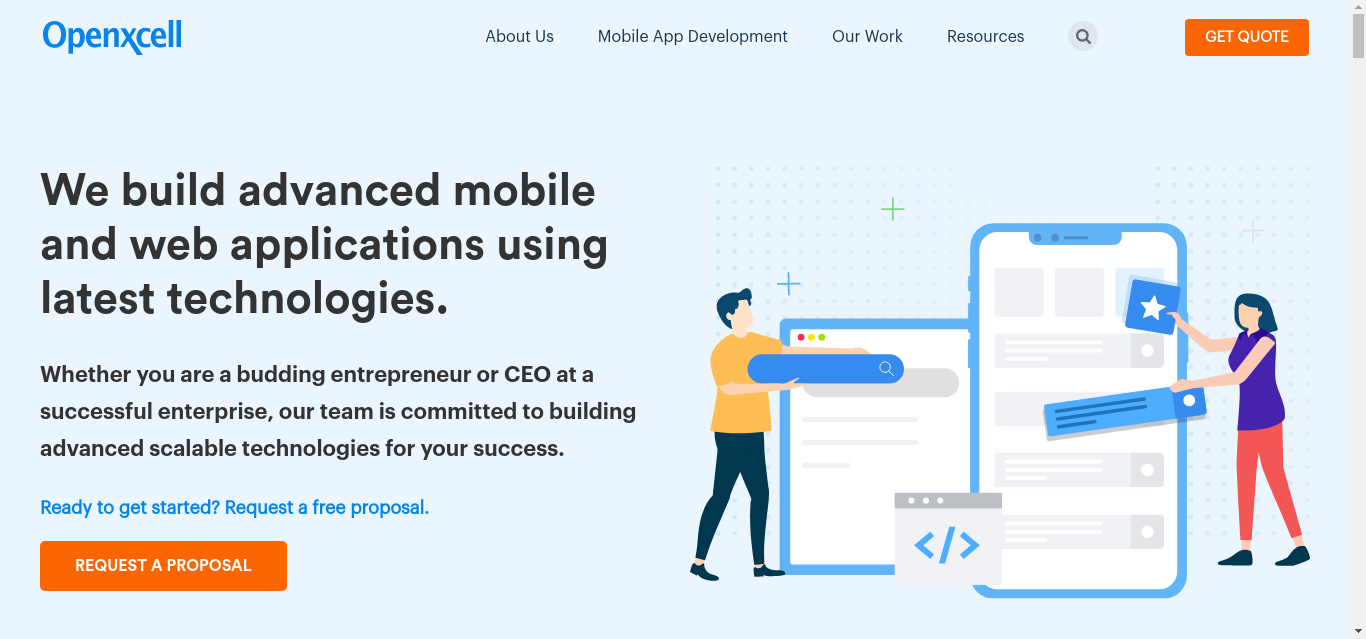 They are known for adhering to strict timelines and quality deliverables among the clientele. There are 3000+ mobile apps in App Stores used by 15 million+ active users globally developed by OpenXcell. These figures surely make OpenXcell as one of the most reliable agencies for your projects. With a team of around 250 – 999 employees, they leverage the latest tools, techniques, methodologies, and strategies to deliver robust solutions that generate revenue for our clients.
They have a team of certified SCRUM developers & industry-specific SME (Subject Matter Experts). Client trust is of the utmost essential for OpenXcell and they sign the Non-Disclosure Agreement (NDA) with their clients to keep your idea safe and secure. They charge around $25/hr and are a team of DevOps experts who are masters in DevOps works. OpenXcell can be the right hand to help you with app & software development. Get in touch with them to turn your idea into a revenue-generating digital business solution.
Review:
"OpenXcell is good at building an app. Our project with OpenXcell was to develop an app for the hospitality and restaurant industry. For us, the project has been done with good quality. All of our expectations have been fulfilled. The majority of the time, the developing team of OpenXcell tried to drive me in the correct direction and helped me to make a good choice in building the app in comparison to the market. People in OpenXcell know their work very well. They know what to do, what to share, what to discuss, and they keep you in touch in every step of development."

– Jordan Corrette (Founder at Tip-Up)
If you are and service providers for the digital transformation of your business then EngineerBabu is a suitable choice for you. Expert DevOps engineers from EngineerBabu will ensure a faster product cycle and help you build a world-class software so that your business achieves great heights.