Since you're reading this article, I am pretty sure you are looking to hire DevOps Engineer who can manage your infrastructure efficiently. Being an entrepreneur and trying to do everything on our own, especially while running a successful business, is nothing short of foolishness.
Hiring freelancers are on the rise, and more and more companies are opting to hire freelancers instead of regular office employees. In fact, by 2020, at least 43% of the US workforce will be freelancers.
The need for DevOps experts to help with creating a fast and stable workflow through your development and IT operations is a troublesome task. Hiring expert freelance DevOps Engineers who are capable of changing and improving the relationship between your development and IT operations can give a pinch of relief to you. With prompt communication and collaboration between the two business units, they can ensure your organization to achieve the optimal running of your software with minimal problems with DevOps-based culture partnering with your developers.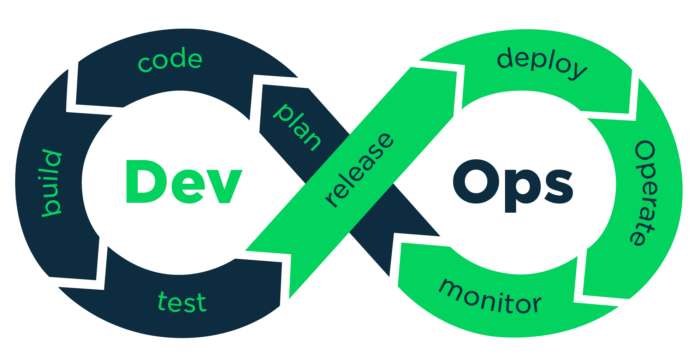 The remote DevOps Engineers can help your business units collaborate inside the enterprise and break down the traditional silos. Besides, they can work closely with your product owners to plan and execute projects, ensure that delivery teams have appropriate product and technical specifications. Also, they provide direction and manage resources to deliver products effectively by establishing realistic timelines while ensuring your projects remain on target to meet deadlines
But the main problem is where to find out that a skilled DevOps engineer? We have eased down your work by creating a list of top 10 DevOps experts. The list was created by keeping in mind the feedback, experience, and on-time delivery of projects.
Check this list before hiring a skilled DevOps Engineer
NB: All the rates mentioned here are in US dollar (USD)
Name: Alejandro B.
Role: System & DevOps Engineer / Technical Lead
Location: Berazategui, Argentina
Hourly Rate: $70/hrs

He is a freelance DevOps developer working as a System & DevOps Engineer with over 10 years of experience in IT systems and Open Source software applications. He has experience in working with big platforms in a dynamic environment like OLX.com. With having 4 years of experience as a Team Lead in DBA, Network Engineer, DevOps and System Engineer he has expertise in Caching ( Squid / Varnish / Memcache / APC / Redis) , Search (ElasticSearch / Solr) , Scripting (sBash / Perl / Python / Ruby ) + Monitor Tools ( Nagios / Munin / Cacti / Graphite / Graphana / Logstash / Kibana / Sensu / PagerDutty / OpsGenie ) + CDN ( Akamai / CloudFlare ) + DNS ( Bind ) + SCM ( Puppet / Ansible / SaltStack ) + Docker / Docker Compose / Swarm etc.
Name: Gregory M.
Location: Phuket, Thailand
Role: DevOps Engineer
Hourly Rate: 90/hr

He is a veteran DevOps Engineer having extensive experience in multiple-server architecture designs, containerizing applications for ECS, and Kubernetes. He is highly skilled in setting up an automated app, server deployment and testing with GitLab CI/CD with clean hands in platforms like AWS, Google Cloud, DigitalOcean, Linode, Vultr and others Automatic infrastructure deployment and server provisioning with Terraform and Ansible Kubernetes deployments on AWS/GKE/DigitalOcean SSL / Letsencrypt / PCI DSS Compliance Dovecot / Postfix / SPF / DKIM / Email deliverability Apache / Nginx / Traefik / / HTTP2 / PHP-FPM CloudFlare VPN – StrongSwan and OpenVPN.
Name: Andrey S.
Location: Saint-Petersburg, Russia
Role: System Architect  
Hourly Rate: $44.44/hr

He has over 15 years of experience in the IT field of system administration, web administration, and DevOps tools like: Vultr o DigitalOcean o Amazon web services (EC2, S3, and AWS Lightsail as well) o Linode o Google cloud o Rackspace to GoDaddy o Hetzner.
He has accomplished over 80+ projects successfully with 5star ratings. He also found significant interest in python development and searching for projects in that way, as well as keeping the DevOps projects simultaneously.
Name: Ivan K.
Role: DevOps Engineer
Location: Chiang Mai, Thailand
Hourly Rate: $50.00/hr

Ivan helps his clients to build a scalable solution that is needed to create web-applications on Ruby on Rails, Golang, or Clojure, small and medium-size applications, MVPs, API servers for mobile and JavaScript applications, implementation and integration with third-party API services.
He solely performs the full set of operations like negotiating with the client, planning features, developing back-end and front-end (React, Redux), deploying (AWS, GCP, DO), future support and maintenance. Listed below are my experiences and skills: – Golang. ClojureScript. – React and Redux for the frontend. – PostgreSQL or MongoDB.
He has experience in improving the query performance of MongoDB with more than 100 Gb of data. – Deployment on AWS, Google Cloud, Digital Ocean, or any other VPS. – Docker and Docker Compose for deployments. – Kubernetes, beginner level. Such a pro!!!!!!!
Name: Alexander L.
Role: AWS Certified Architect + Security Expert
Location: Sliema, Malta
Hourly Rate: $70/hr
He is Triple Amazon AWS Certified Solutions Architect with 18+ years of experience in Linux Systems Administration and Full Stack Development Systems Administrator, 14+ years as Network Engineer, 9+ years as Cloud / Virtualization Expert, 6+ years as DevOps 20+ years as Developer. With specialization in Server / Network Infrastructure Design, Deployment, Ongoing Administration / Maintenance – Migration between On-Premises – Bare Metal – AWS – Google Cloud – DigitalOcean & Co – Emergency Support – Amazon AWS (EC2, RDS, ELB, Autoscaling, Beanstalk, CloudFormation, OpsWorks, CodeDeploy, DynamoDB, S3, EFS, Route53, AIM, SNS, SQS, Cloudfront, Lambda, Sailfish, Import/Export, Storage Gateway) – Google Cloud (Compute Engine, Cloud SQL, Cloud Loadbalancer, Cloud CDN, Cloud Storage) – Jenkins CI / CD, integration with AWS – Docker – Cloudflare (CDN, WAF, Rules, Loadbalancer)
Name: Dmitriy K.
Location: Kyiv, Ukraine
Role: Kubernetes Architect + DevOps Engineer
Hourly Rate: $70/hr

He is a professional Cloud Architect/ DevOps engineer with more than 7 years of experience in setting up Continuous Integration and Continuous Delivery for the clients. He accomplished projects on both GCP and AWS. As a DevOps engineer, he was working not only with tools for continuous Integration/Delivery ( Jenkins, CircleCI, TeamCity, TravisCI, AWS CodeBuild, AWS CodePipeline ) but also he has experience with DevOps technologies that are must-have for DevOps nowadays: IaaC: – CloudFormation – Terraform – Ansible – Chef – Helm Docker and orchestration: – Docker – Docker swarm – Docker compose – Kubernetes – Rancher Metrics and logging: – Prometheus – ELK/EFK – CloudWatch logs – Datadog – NewRelic
Name: Tomasz S.
Role: AWS Administrator
Location: Warszawa, Poland
Hourly Rate: $50/hr

He has been working as a DevOps and AWS administrator for 5 years. He is responsible for managing AWS enterprise infrastructures, preparing Chef Recipients for AWS Opsworks service, or building the auto-deployment process in Docker solution.
Tomasz has 10 years of experience in System Engineering in Linux systems (Debian/Ubuntu, CentOS/Fedora, Arch Linux), also worked as administrator of shared hosting and dedicated servers with hosting panels cPanel/WHM, DirectAdmin and ISPConfig.
He has obtained the following certificates: – AWS Certified Solutions Architect – Professional – AWS Certified DevOps Engineer – Professional – AWS Certified Security – Speciality – AWS Certified Advanced Networking – Speciality – AWS Certified SysOps Administrator – Associate – AWS Certified Developer – Associate – AWS Certified Solutions Architect – Associate – LPIC-1 – LPIC-2.
Name: Conrado B.
Role: DevOps Expert + Full Stack Developer
Location: Florianopolis, Brazil
Hourly Rate: $62.50

Conrado is mainly a full-stack developer who evolved into DevOps. With steady hands-on Linux, he also has in-depth knowledge of Python. Ansible expert helping transform legacy monolithic platforms into modern micro-service oriented architectures. With over 20 years in the market, he has worked in many different places, from data centers in Amsterdam to game-development companies in sub-tropical islands and deployed platforms to AWS, GCE, Azure and Rackspace.
Name: Vladyslav G.
Role: DevOps Expert
Location: Kharkiv, Ukraine
Hourly Rate: $75/hr

Vladyslav, a cloud solution architect with 15+ years experience and 5+ years DevOps-expertise of on-hand experience in building highly available cloud solutions (AWS, Google Cloud, Azure, OpenStack) and containers' orchestration (Kubernetes). His expertise includes installation, configuration, tuning, backup strategy in cloud systems, and HA clusters. Also, he has extensive experience with Continuous Integration and Deployment. – Clouds: Amazon Web Services (AWS), Google Cloud Platform, OpenStack, Azure, OVH, Rackspace, Alibaba Cloud(Aliyun), Digital Ocean, Hetzner cloud – Containers: RHCS, Pacemaker, Heartbeat, Keepalived – VPN: OpenVPN, IPsec. – Security: FreeIPA, Vault – Backup: Velero – Web: LAMP, Nginx, uWSGI – Load balancers: Traefik, HAProxy, Nginx, Envoy – Blockchain technologies: Bitcoind, Bitcoincashd, Litecoind, Zcashd, Ethereum, Dash, Hyperledger etc. What a master he is!
Name: Rick B.
Role: DevOps Engineer
Location:  Edmond, United States
Hourly Rate: $100/hr

He is a highly technically skilled professional with a focus on modern web technologies and how to utilize them best. Rick has a proven track record, converting requirements from business managers, engineers, and marketing staff into cost-effective, on-time, maintainable solution. His specialties are AWS Administration, Kubernetes, Jenkins, Security, Linux Systems Administration, Docker, Terraform, Ansible, Database Administration, MySQL, UNIX Shell, PHP, Perl, Javascript, Apache, Nginx, Redis, MemCache, Node.js, Angular, Ionic.io, Chef, Mongo, NodeJS. Core Strengths: High Technical Aptitude Systems Planning, Security, and Administration. Automation Solutions Development, Problem-solving Analysis, Design, and Programming Attention to Details, Organization.
Woah!!! I think I have made you more sorted about hiring a DevOps Engineer. But you know the list is too big once you dive into the world of freelancers. I know I might have missed some of the freelances who can be on the list, but you can suggest to me! Just  or drop me a mail on [email protected].
BTW I am waiting for your feedback in below comment section.
Also Read: