---
Are you wondering which startup marketing ideas work best? Is your focus now on how to market your startup?
Is your startup looking for some awesome marketing hacks? Or are marketing startups trends for 2019 a focus area?
Perhaps you need to evaluate which business strategies for startups work best? Or what the go-to marketing strategy for your startup should be?
If you have these questions, we have the right answers presented in this blog for you!
---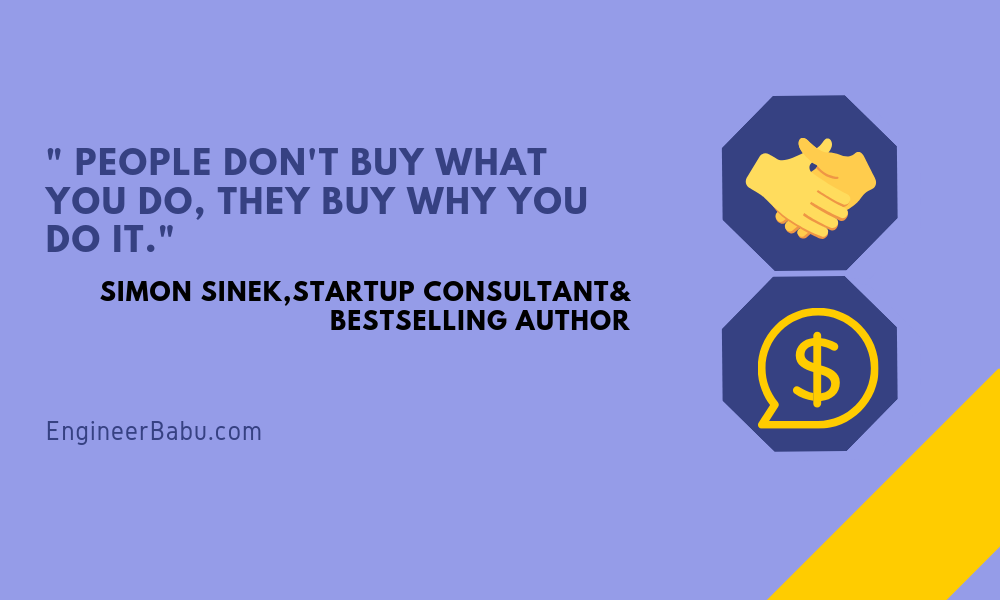 As much as one might wish, starting your own startup is not an overnight phenomenon. After all, Amazon was not built in a single day! When it involves marketing your startup, what do you do when the ideas are big and the budget is small?
Moving in the right direction, without spending sweat equity and crafting strategic campaigns is next to impossible. If you're in business, these startup marketing ideas can be the way out. Other people will advocate and share your marketing messages only if they believe in you.
So, how do you market your startup in 2019, when Millennial shoppers are discerning digital natives and the tech-savvy age has fostered a plethora of marketing tools and technologies? Startup marketing hacks can only take you so far.
You need to invest time, money and effort too.
Here's the 101 on how to market your startup and win big:
Startup Marketing Strategies
#1 Grow Your Email And Lead Generation Lists
For marketing your startup, your website is your 24/7 marketing platform. Business strategies for startups apart, utilizing the landing page or opt-in forms on the website is the key here. Offer potential subscribers and leads incentives for signing up.
#2 Publish Exceptional Content Frequently
Along with networking and social media, marketing your startup is also about tapping the power of data, in the age of the customer. Content coverage should be wide and interesting. General niche areas are essential, but you need to write content relevant to customers. Post content readers would like to share with significant others. Do SEO research. Your blog should contain keywords that help it to rank above others. So, making the content friendly for users, as well as search engines is a must here. Consumers have a lot of questions, and if you can offer answers that resonate with the target audience, you can generate record views, phenomenal traffic and incredible sales. If numbers do the talking for you, consider this: Blogs generate 126% times the lead for startups that have one, as opposed to startups that don't.
#3 Leverage Bigger Audiences Through Guest Posts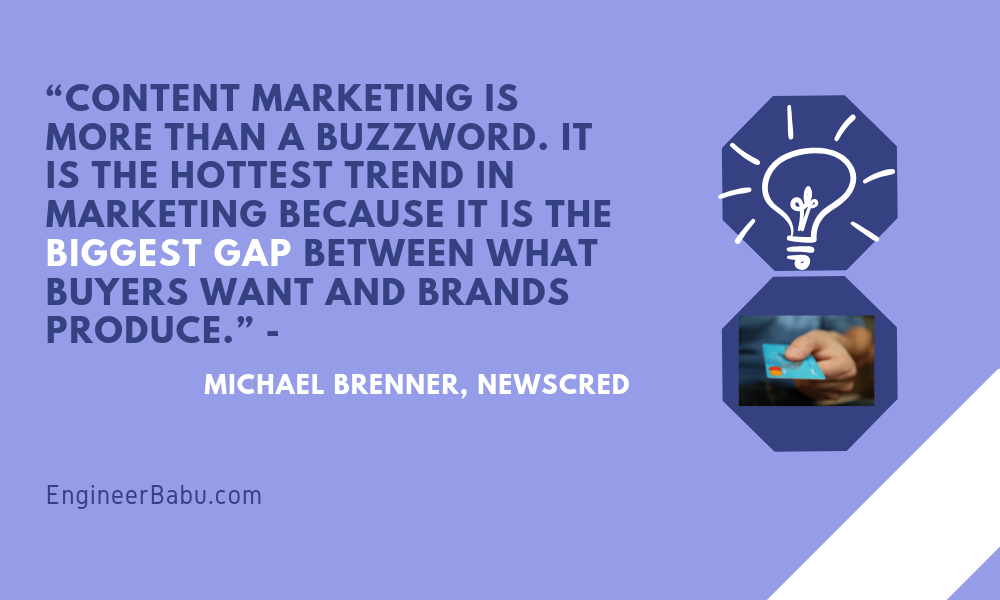 For a large SEO footprint down the path, you need to leverage guest posts. Along with your startup blog, you need to reach out to noted bloggers who offer you a chance to write guest posts for them. Include the link to your business website once you craft a compelling and powerful piece of content for them, and watch the traffic flow in.
#4 Don't Let Leads Go Cold!
Once the list of subscribers or leads is ready, make sure you send out updates and newsletters. This will keep customers interested and motivated to catch up with you. Include links to great content subscribers can follow and share with others. Use emails to further build engagement with customers. All the difference will come from making customers feel valued and appreciated.
#5 Think Social, Go Global
Social media is everywhere and over 2.4 billion users worldwide tap this channel. Your business should do so, too. For brands that seek to join the conversation, platforms like Twitter and Facebook offer incredible opportunities for growth. Your go-to marketing strategy for startups must include social media channels, therefore. But not all social media platforms are equal. Choosing strategic channels that yield returns on investment matter.
Leverage social media in ways to amplify the content you create. Work on channels that really help your startup brand to grow. Post relevant content people will want to share. Engage with audiences by responding to likes, comments and shares.
For visual products, Instagram is the perfect platform. LinkedIn and Twitter excel as channels for B2B marketing. Pinterest is another powerful image sharing site for visual products, as does Flickr. Facebook works best for B2C startups and Quora's great for B2B lead generation.
Often, the easiest way to go global on social is to start local, by making posts on local Craigslist communities and discussion forums. Local directories also serve as a useful medium for marketing your startup.
#6 Try Event Marketing
Speak at local events like Chambers of Commerce meetings, rotary club events, exhibitions, conferences and corporate gatherings. This can gather a vast number of viewers in a remarkably short time. It can also establish you as an expert in the field. Promote your startup brand at crucial events by selling or giving away content.
#7 Market Your Startup On Online Sites
Online e-magazines and sites are a wonderful way to attract relevant audiences and target niches, whether you're in the B2B or B2C field. There's Hackernews, TechCrunch, Mashable, SpringWise, Crunchbase, VentureBeat, Vator, FeedMyApp, AboutYourStartup, RateMyStartup, AppVita, TheStartupPitch and StartupTunes. For a phenomenal audience reach, try social media channels like Reddit.
#8 Move Past AdWords, Generate Referrals
Through word-of-mouth marketing, brand advocacy and referrals, you can easily generate up to 30% more leads for the same cash and traffic generated, according to research. Further, a staggering 92% of consumers base buying decisions on personal suggestions and recommendations. While PPC marketing remains an effective way to reach out, it requires a lot of money to test, learn and fine-tune campaigns. On the other hand, generating a buzz through brand evangelism costs nothing and is way more effective.
#9 Work On Customer Experience
Even in a wired world, connectivity is not the only target for startup brands looking to grow. Essential startup marketing strategies must also focus on connecting individuals in ways that are rewarding, enriching and build credibility and trust in the brand. Online reputation management remains one of the most crucial startup marketing hacks out there. Want a good brand story to resonate with clients? Then, live up to your brand narrative! It's as simple as that.
#10 Diversify your Marketing Messages
Email marketing remains an essential strategy for low-cost, high-impact startup advertising. But even channels like these will only work their magic when you craft promotional messages that add value to the customer. Diversify your emails with non-commercial guides on how-to articles, infographics and even videos. Advertorial emails cannot boost interaction; building a compelling storyline can!
#11 Build A Sense of Community
For promoting a we-feeling, Generation-Me increasingly values local engagement and interaction. So, sponsoring a local event or social cause can especially help your startup to be discovered by potential prospects. Signs, banners, marketing collateral can be paired alongside the event to generate viewership and a solid sales pipeline. But do note that you should sponsor events relevant to your operations. Don't let market share slip. Give users a sense of value through such community building initiatives.
You can even create content targeting a specific niche audience for maximum impact. This strategy was effectively used to raise user count by Dropbox overnight. The founders created a Dropbox video, featuring memes and humor as an effective engagement tool. The result? The video went viral, launching the software in a big way and raising the number of people on the DropBox waiting list to 75K from just 5K in 12 hours.
#12 Demonstrate How Effective Your Product Is….By Using It!
For startups that rely on user input, gaining traction could be about demonstrating how effective the product or service on offer is. When Quora was a startup, its founder Adam D'Angelo was one of its biggest users. He answered a lot of questions to start with, setting the stage for more in-depth responses from experts. And the strategy worked! Quora is now one of the leading online communities for any kind of insight or input.
#13 Induce an Element of Gamification
Or in plain simple English, run a contest! Contests were successfully used by YouTube to don the mantle of the world's biggest video sharing site. Their secret sauce was a contest offering free iPod Nanos to users who upload videos and invited friends. Facebook remains a powerful channel, where contests can even be held for free!
#14 Leverage Brand Partnerships
If your startup is too small to draw big audiences on its own, rely on the star power of big brands. For example, with the launch of Android 4.4, its developers created a partnership with candy maker KitKat. Through the collaboration, each brand was able to expand its reach and grow to tap the audience of the other. A strategic partnership could be the key to winning the minds and hearts of the consumers, not just their wallet-share.
#15 Cash In on a Flash Mob
Guerrilla marketing strategies like opting for a flash mob can be an innovative way to promote your brand. Think outside the box and choose an awesome site for the flash mob event. That's all you have to do. As for the results, consider that department store Sears used a flash mob to promote their jeans giveaway and even got a viral video in the bargain.
According to the US Labor Statistics Bureau, 50% of startups fail within 5 years. Cutting-edge ideas like these can help you to disrupt the market and get the agility you need to thrive, not just survive.
#16 Don't Just Sell…Engage With Customers, Too!
Move past the urge to sell, and instead, engage with customers. Build a brand value and identity by showing support for online followers and communities. Share content that appreciates your brand. Share ready URLs, branded badges and innovative content can help you to carve a niche and build industry credibility.
Marketing on a Budget? Here's What You Need to Know!
For many startups without the luxury of a big budget, the remaining cash positive is a challenge. If you're more about brains than budgets, it makes business sense. After all, startups need to invest in salaries, office leases, raw materials and operational costs, too, while staying afloat. Close to an estimated 80% of entrepreneurs have no idea about measuring marketing strategy effectiveness. So, if you have no idea what works, here are affordable startup marketing strategies you can bank on:
Let Customers Do Marketing!
Brand advocacy, brand evangelism, brand ambassadors – the terms are many, but the meaning is the same: Your customers do marketing for you. It makes sense in a market where customers trust products referred by friends 4x times, as against staple, boring ads. Personal recommendations form the core of cost-effective marketing.
Release New PRs
Press releases remain an effective way to get your brand published in major publications and pick inbound links along the way. PR sites like SourceBottle and HARO/Help a Reporter Out are great for connecting with leads and journalists who will promote your brand for free!
Move Beyond Blogging
In the present digital age, there exist n number of ways to tap content marketing, such as podcasts, videos and infographics. Today, it's all about optimizing for visual impact. Such content media have the power to enhance brand reputation, increase inbound traffic and complement other strategies.
Design Messages for Consumers …And Search Engines
Spending a lot of time writing an article for your blog? Utilize some of it for SEO, then. Identify relevant keywords to attract massive traffic to the site with low competition. The site can be then tweaked to include such startup marketing strategies for growth.
---
Final Word
Whether you want to go viral or build a stellar online brand, these tips, tricks and strategies can help your startup to soar. In the words of marketing strategist Seth Godin, when your startup seeks to thrive in "a crowded marketplace, fitting in is a failure." So, work on a go-to-market strategy that sets your startup apart. Because success in startup marketing is all about standing out, not blending in!
---