When there's an ongoing war for talent, the solution lies in hiring Remote Software Engineers.
According to Statistica reports, there are up to 1.5 million IT jobs left unfilled each year pertaining to a deficiency of the right talent. The United States is no longer a stranger to this phenomenon either. The demand for tech professionals across the country is consistently very high. 
There are quite a few reasons that can explain the phenomena- Firstly, the number of professionals in the domain is still not growing fast enough to meet the demands. Second, there is a rapid and consistent transition towards adopting new technologies consequently, burdening the engineers to keep up with the change.
The Pacific region, which is the largest tech hub in the US, is now facing the greatest skill shortage, especially in areas such as Artificial Intelligence, Data Analysis, and cybersecurity. As the roles in demand are becoming increasingly technical, it is challenging for headhunters to recognize remarkably talented developers in accordance with the job descriptions.
So, what's the solution? 
Hire Remote Software Engineers for Tech Solutions
As these skill shortages and HR challenges become more pronounced, businesses face the need to find offshore developers and consider hiring remote software engineers.
Interesting Fact — in the US, 60% of the companies in the IT sector practice some form of remote work. Source – Statistica
Remote hiring and team collaborations have come in vogue recently — and the reasons are clear. Most corporations hire remote software engineers to approach maximum flexibility commuting minimum time.
Recommended Reading: Data Scientist vs Data Engineer – How to Hire Remotely
However, before you opt for a remote team structure, you should determine for yourself whether you need it at all. Ask yourself:
Would I be able to find the best professionals in my industry? Or shall I refer to a global talent pool?

How can I decrease my operation costs? Should I operate a physical office or a virtual one?

How can I boost my developers' productivity? Shall I make the corporate culture more flexible?
If you decide to reach out to a global talent market, establish a virtual office, and build a flexible corporate culture — then you are all ready to hire remotely. Read on, to get a comprehensive list on how to hire remote software engineers.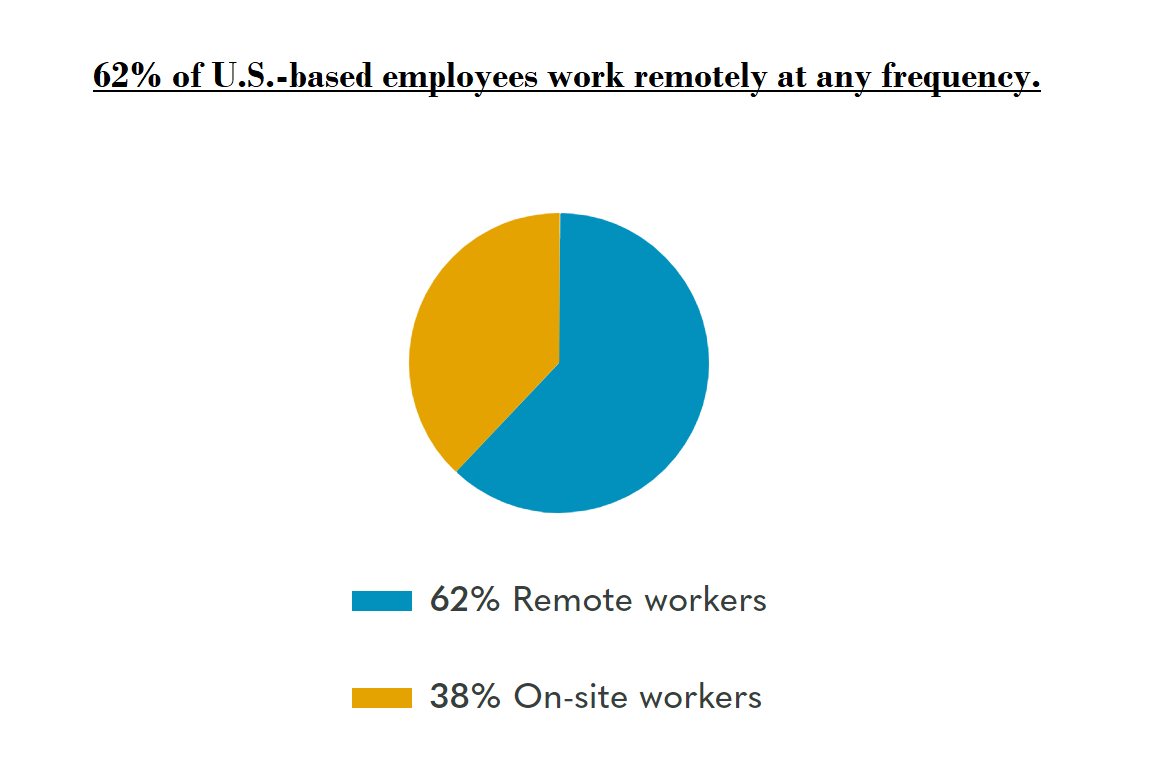 Step 1. Analyze Various Hiring Options
Before you jump right in, you must catch-up with your current team members, discuss the open-ended and future project goals, consider budgeting limitations, delve into both short-term and long-term goals. This will serve you to come up with the amount of work that needs to be done by a remote team daily. This step is imperative, as building the right remote team and delegating the duties suitably are keys to successful startup management.
You must also decide which channels for hiring remote software engineers to go for. Although most businesses delegate this task to an HR team, there are currently tons of recruiting channels and communication tools that may come in handy for efficient remote team management. Choose the method that works best for you, handpick the talent available on the market, and bring them all together into one team. Below find the top ways to find a good fit.
1. Don't hesitate in asking for referrals
It is not a surprising fact anymore that software developers constantly switch jobs. For this reason, asking your co-workers or partners for a referral is worth a shot.
2. Attend tech conferences
There are numerous tech conferences that operate year-round. Invest some time in researching and attending such conferences as they are the ideal place for eager professionals looking to make a switch. For instance, if you're looking for a Python, Java or PHP developer? Then you should attend events like Framework days, PyCon, or Java Day. Networking at different tech events, conferences, and hackathons will help you build a lot of strategic partnerships, which may turn out to be very lucrative, especially in the long run.
3. Recruit remote developers online
Platforms like Pilot, Upwork, TopTal, and  YouTeam are currently some of the best places to hire remote software engineers.
Upwork

. Upwork offers a huge base of work from home jobs for developers and is one of the fastest-growing platforms out there today. 

TopTal

– It is known to be the marketplace with a scrupulous pre-screening system, which implies that only top developers can get there.

EngineerBabu

– While most of the engineers on this platform aren't full-time freelancers, EngineerBabu provides as a large talent marketplace, where you can hire remote software engineers and offshore developers from pre-screened vetted shops, as well as IT consulting firms.

Pilot

– Pilot is another platform that can be a great place to hire remote offshore developers and designers. It uses a unique 7-step process for evaluating global talents, hence, there's no requirement to review each candidate twice.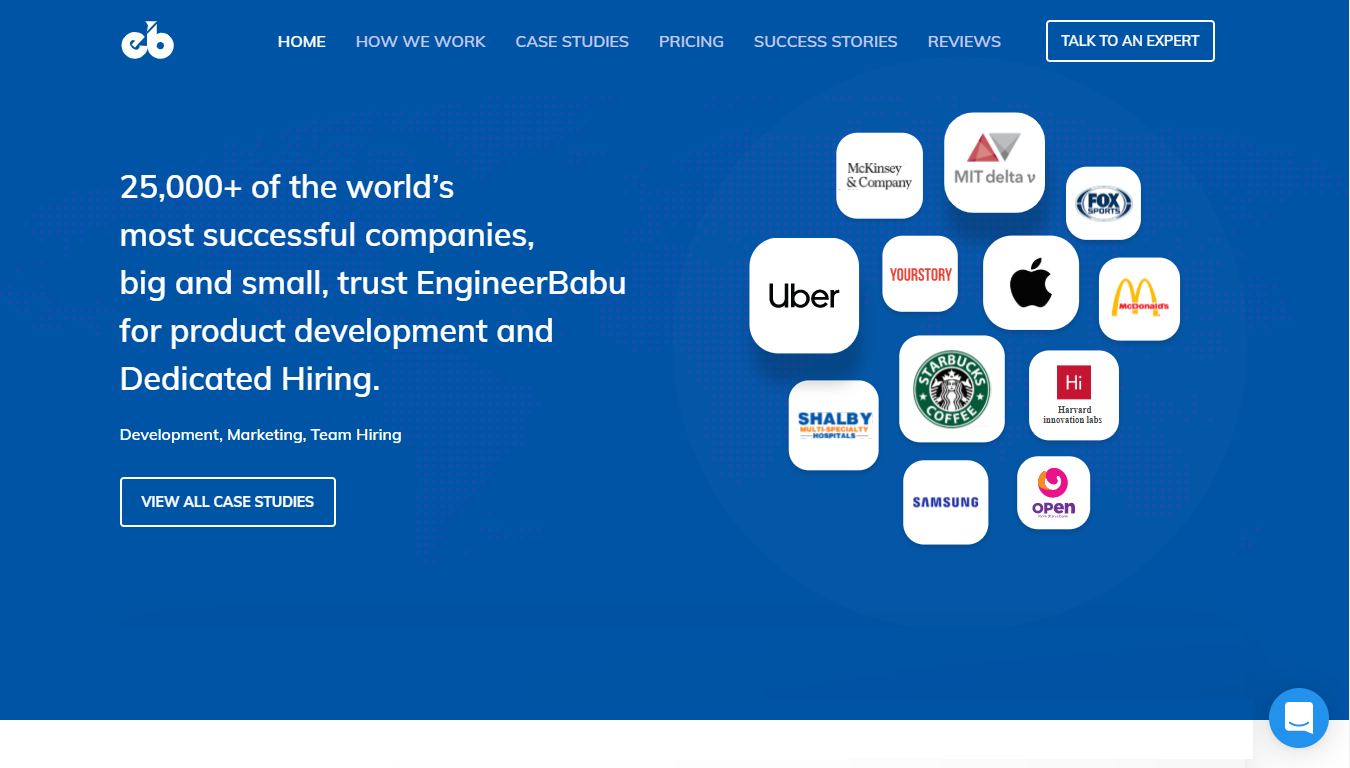 4. Hire dedicated development teams of remote Software Engineers
EngineerBabu works the same way as Upwork and YouTeam, with the only difference being the recruiting approach. Our platform empowers you to work with an entire team of developers, including Project Manager, Business Analyst, product owner, back-end developers, front-end developers, QA specialists, and UX/UI Designers. 
EngineerBabu is a reliable firm, unlike other freelance platforms, We possess the required process, culture, infrastructure, and one account manager at your disposal, always. 
Recommended Reading: Top 10 Tech Companies to Work Remotely
We are passionate about the future of work. We exist because we don't believe that geographical barriers should get in the way of putting the best people at the best companies and helping them thrive. Our purpose is to push the world forward by bringing global opportunities to talent.
EngineerBabu boasts a portfolio of collaborating with 5000+ founders who all shared a common struggle – the inability to find suitable engineering expertise required to scale their businesses. Now, propelled by the same mission, we provide the most dependable engineering expertise to forward-thinking tech companies.

EngineerBabu provides a unique comprehensive remote team solution that lets businesses scale from zero to team in half the amount of time. Our all-inclusive service offerings can provide you with everything you need to escape the strife for finding the best talent. With , you can earn access to worldwide talent-pools and the EngineerBabu Platform™ to support the entire remote team experience. Here are some of the exciting perks of associating with EngineerBabu, 
Always-on recruitment


Through our omnichannel strategy to sourcing and recruiting, we can expedite the time it takes to find that perfect fit.

Diversified sourcing strategy
We employ a diversified approach to connect businesses with relevant talent in our market. In addition to our top-notch sourcing and recruiting team, we also possess great connections with prestigious universities.
Quick access to high-end talent
The uniqueness of the EngineerBabu model means that we are constantly engaging with high caliber talent. Once a client is on board, the average time from kickoff to first candidate submission is 5 days.
Community and operations
From caffeine to code camaraderie – our team provides everything one needs to be productive and flourish in a vibrant tech community of peers.
Industry-focused Tech Talk series
Everyone wins through opportunities to continually learn and grow. Through our Tech Talk series, we bring tech leaders into our offices on a regular basis to lead deep-dive discussions with our members on various topics like scaling products and organizations, emerging technologies, and personal development journeys.
Active contributors to our communities
We believe that our community extends beyond our offices into the local ecosystems that we're a part of. We work with a handful of organizations to provide volunteer opportunities for members that want to give back – to make sure that we're offering opportunities to feed the mind, body, and soul alike.
Premium workspaces
Our workspaces are optimized specifically for technical teams to do their best work with extra focus on the infrastructure and tools needed to facilitate real-time remote collaboration.
All-inclusive HR, payroll, and benefits
We provide best-in-class benefits and dedicated local HR partners at the service of our members and clients alike.
Customers
Brands like Samsung, YourStory, IBM. Honeywell, HSBC bank, Basecamp, Nike, Virgin, Starbucks, Uber, Apple, McKinsey.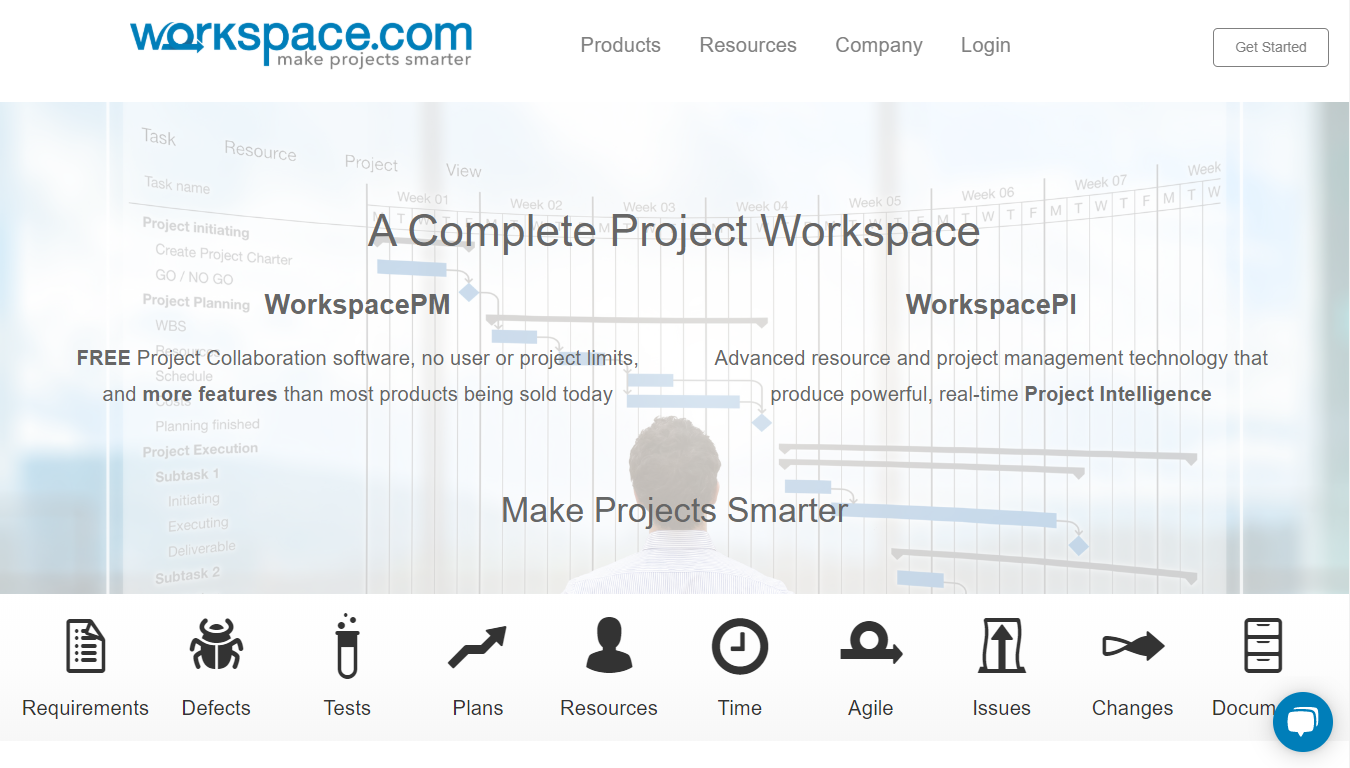 Step 2. Uniform the Interview Process for Remote Software Engineers
1. Set goals & priorities
Make sure you have a clear picture of what precisely you need distributed teams for. You must create a list of which experts you need to build a professional team of offshore developers from scratch. This is the basis of your HR department or third-party marketplace will rely on to seek for the perfect candidates. Once you set clear requirements and expectations, you are all set up to make a new hire.
One of the most prominent challenges in recruiting offshore developers is the screening process itself. Since people who are supposed to as remote software engineers may be incapable of visiting your office, your abilities to examine are limited greatly. You won't be able to see the applicant's body language or interpret the slight changes in their tone of voice. Still, there is a sequence you can follow to decide whether the candidate is a good fit. Find everything you'll need to do below.
2. The First Screening
Compared to other online interview techniques, live video calls appear to be the most effective. They can proffer you the look and feel of the person's values. Culture and values fit is key to effective remote team management.
Additionally, the first chat is what throws light on the candidate's values. If somebody applies for a remote work position, they should be accommodating, committed, and result-oriented. They also should be good at working and managing their priorities independently. In addition, they must showcase superior writing skills. Looking for a remote developer with such qualities can save a lot of time and hassle. Thus, you will be able to find a good fit without requiring a pesky recruiter.
3. Testing the technical expertise
If you are looking for a technical role, scheduling a tech interview is crucial. Preparing a short test can help you evaluate the extent of the applicant's technical proficiency. Once the exam is cleared, you can further assign a test project to the candidate. This will make it simpler to test an applicant on their potential output (eg logical thinking, quality of the code, analytical skills, etc.)
For non-technical areas, you may encounter the recruiting process to be a tad more complex, particularly if you do the selection remotely. If you are looking for a manager for the distributed team, it is vital to understand the competencies of the applicant. In addition, you must also ensure that the candidate has a sense of collaboration, independence, and brilliant communication & presentation skills.
4. The Final assessment
In case both interviews were successful and the applicant gets a green light, the next step is the final interview. It should incorporate the candidate's working schedule, salary expectations, and incentives that come along with working at your organization.
Try to ensure you leave an opportunity for them to ask any questions that may be lingering. Also, don't forget to ask the final questions yourself, as you need to make sure that the candidate is a perfect match for the remote team. If you are reluctant about whether the applicant is a good fit, you can enquire from former organizations for feedback. 
5. Final Offer
Once the final interview concludes, send over the appointment letter along with a summary of the incentives you offer. 
Step 3. The Dos & Don'ts
1. Management
Managing a remote team can pose a challenge for someone with less or no prior experience. Thus, to ensure efficient collaboration, it is prescribed to entrust this role to an outsourcing firm that specializes in remote team collaboration.
If this is not something you are eyeing, you can always control remote teams yourself. However, familiarizing yourself to this management style might take some time. Moreover, tons of communication and online collaboration tools are out there in the market. They can come to be extremely lucrative to boost your management efficiency as well as increase overall team productivity.
2. Communication
Time difference and language barriers are the two most common obstacles when it comes to remote team communication. Though English remains the most popular language in the IT industry, the majority of remote team members might not be native speakers.
Therefore, it is imperative to outsource a manager who can manage your distributed team abroad. Although increasing the bottom line, hiring a remote manager has the potential to resolve all concerns you might face in the future.
3. Trust
All concerns of teams operating remotely boil down to the question of mutual trust. How you as a manager can be sure that an hour paid is an hour worked if you have no chance to meet your distributed teams regularly? Unfortunately, there's no effective way to answer this. 
If the question of trust is critical for you, you can rely on the use of an outsourced marketplace that can supervise all management problems.
Concluding View
Here are some concluding tips for hiring remote software engineers,
Schedule review sessions with each member of your remote team.

Establish a collaborative working environment with the ability to monitor team performance on the fly.

Keep both short-term and long-term goals clear and accurately prioritized.

Make sure the offshore developers get a clear understanding of your strategy and the means to make it work.
No matter the timeline and specifics of the project, picking the right remote software development team can be overwhelming, especially the first time. Nevertheless, if you know how to coordinate the hiring process, you can ascertain a reliable remote development partner that would contribute to your project's success in the long run.
your unique business ideas and we promise to transform them in the best possible way. To read more about us, visit our blog.