Physicians are notorious for their handwriting. Patients face a tough time going through a paper-based prescribed medication. Nearly a decade ago, Electronic Health Records (EHR) brought a change in the way doctors prescribed treatment. The EHR platform enabled them to update medication details.

With the introduction of regulatory acts like HITECH (Health Information Technology for Economic and Clinical Health) and advancements in health IT solutions; pharmacists could receive prescriptions electronically. This act even made e-prescriptions mandatory in certain health situations. Combining providers and pharmacy systems reduced medication errors and paperwork.

Electronic prescriptions have been an essential part of the ambulatory care unit enhancing safety, quality, and timely healthcare processing. E-prescriptions are a computer-based, electronically filling of prescription forms and transmission of same from the caregiver to the pharmacy.

The online prescription substituted paper and faxed prescriptions owing to its accuracy and on-time care delivery features. For any ambulatory care unit, a significant portion of prescribing happens according to the outpatient setting (meaning- facility that does not require hospitalization of patients). Outpatient setting views a considerable number of patients that comes on a daily basis for check-ups and thus this setting holds a great need for e-prescriptions.
Recommended Read: Latest Innovation in Healthcare 2019
E-prescriptions have gained tremendous popularity and are growing rapidly not because of the technological advancements, but because of the significant benefits it delivers to caregivers and patients. Though still at its nascent stage, e-prescribing is at its highest in the United States. Some controlled substances prevented physicians from e-prescribing, but after DEA (Drug Enforcement Agency) implemented rules for e-prescribing of controlled substances, the physicians and pharmacists started utilizing the same.

Many hospitals and healthcare establishments have switched to e-prescriptions for patient treatment. Initially, e-prescriptions were termed as a no-brainer, as it was computer ordered and people were doubtful whether they could read a physician's handwriting. The records and reports lead to a net positive effect of e-prescriptions; as they fulfill medical adherence. Lucidity is one of the most critical element of e-prescriptions that delivers an expansive patient safety advantage.
Evolution of E-Prescriptions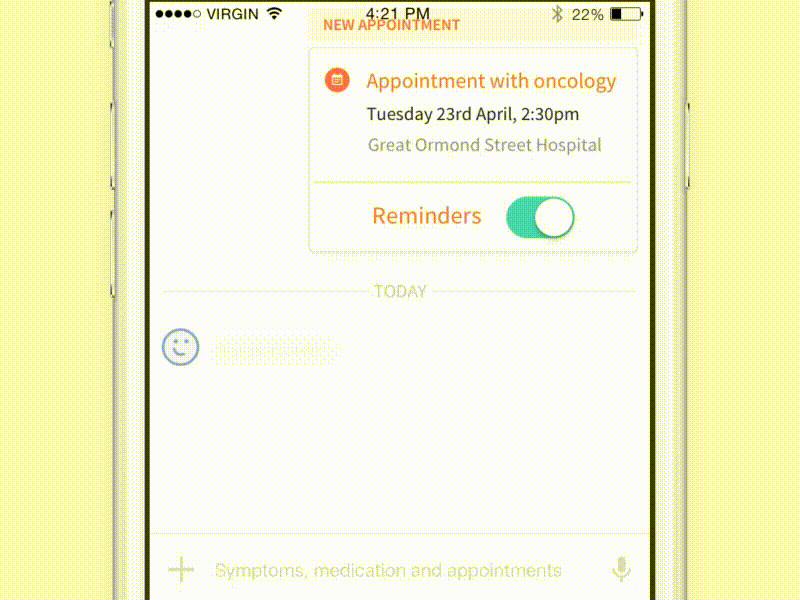 In the beginning, e-prescriptions were designed to assist pharmacies to save the delivery time of staff and other overhead costs along with fast & easy medication process. But gradually, it seemed that electronically filling of prescription forms, and sharing the same through electronic medium proved valuable in streamlining efforts and enhancing process operations at the pharmacy. As soon as these benefits came to the knowledge of the pharmacists, they were quick to adopt health-related IT solutions that manage e-prescriptions.
It was by the year 2008 that the pharmacies were open to e-prescriptions.

Conversely, care providers were at a backhand to embrace e-prescriptions, as the process did not seem quite effective for them as it was for pharmacies. But looking at the decision support and timely care features offered by e-prescription solutions; physicians too made their mind to adopt the same.

E-prescriptions evolved as it offered providers with enhanced patient safety by making better clinical decisions, reduced costs, and an improved workflow. The World Health Organisation reported that more than 50% of patients around the world do not complete their prescribed medication, which had a negative impact on patient health contributing to prolonged hospitalization, re-admissions and even leads to patient death.

Introduction of e-prescribing has managed less legwork for patients making it convenient for them to get their prescription. E-prescriptions have improved medication adherence of patients.
Benefits of E-Prescribing
E-prescriptions can either be standalone applications or platforms for ambulatory care units or can be integrated with the existing Electronic Health Record (EHR) systems. The reason many healthcare providers consider the integration of e-prescriptions with EHR is that it contains patient data such as clinical information, lab orders & pathology results, and clinical decision support system. If an e-prescription is a part of EHR, it becomes convenient for physicians to access all patient information and at the same time, he can share e-prescription with the pharmacist, ensuring efficacy and accuracy of treatment.
Enlisted here are some of the many key benefits of e-prescribing.
Prevents medication errors
Many times it has happened that pharmacists tend to dispense wrong medicines due to incorrectly reading the handwriting on prescription and the pharmacists delivered medicines which sounded familiar to one mentioned. For example, Brillinta and Brintellix are different drugs but sound familiar, while the former is used for the coronary syndrome, the latter treads depression.



If these two are confused, may lead to patient death or any severe symptom. E-prescriptions in such cases are of a positive impact. E-prescription can eliminate medication errors that occur due to handwriting mistakes. Also, e-prescriptions allow physician and pharmacists to access a patient's previous medication and reduce the chances of dispensing wrong medication.

Automates Clinical Decision Support
Almost all the drugs available in the market comes in multiple forms and in various strengths. Traditional prescriptions always suggested the combination of drugs and the dosage details. However, e-prescriptions caregivers are prompted to fill in the complete form which includes details like, dosage, strength, route, and frequency of medicine intake. The e-prescription form also provides a drop-down list with a dictionary of standard drugs and standard parameters to select from; to check dosage and additional therapy alerts.

E-prescription applications assist in lessening the risks linked with filling & generating prescriptions; helping in better clinical decision making. Genomics is the best example of a robust clinical decision support system. Genomics determines the effectiveness of a prescription of any patient based on their genetic codes. Tools like this also perform disease profiling through which it is easy to identify any patient who is at risk of developing a particular symptom. This helps physicians to make informed decisions at the point-of-care.

Speed Up Medication Process
Traditional prescriptions or paper-based prescriptions may tend to lose medication history, making it difficult for clinicians and physicians to track medication details. Also, the entire process of tracking medical records was manual which made it difficult to reconcile medication information. With e-prescriptions, a patient's medication history can be instantly accessed. Every drug to drug interaction is saved in application memory. E-prescription applications fetch data from pharmacy benefit management and EHR platforms, to speed up e-prescribing.

Instant Notification & Medication Alerts
E-prescribing assist physicians in gaining full visibility of the allergies and previously prescribed drugs; as everything is documented & stored within the application. E-prescription also provides alert to the providers if the newly prescribed drugs may cause any severe symptoms. Instant notifications through e-prescribing help physicians to provide alternate medication, suggest substitute therapies and treat any allergies on time.

Recommended Read: How is Technology Transforming Healthcare at Home

Track Complete Medication
As mentioned at the beginning of this article, traditional prescriptions do not guarantee patients are completing the prescribed medication. Handwritten prescriptions provide no effective method to track if the prescription is fulfilled. Some other reasons could be patients have lost the paper, cannot afford any prescribed drug, forgot to fill the prescribed form or might have started feeling better and hence stopped medication.

E-prescribing helps physicians to track whether patients have filled prescription forms and if in case it is not done, the providers can counsel on medication management. Also, e-prescriptions allow providers to understand the frequency of filling prescriptions for any particular controlled drug so as to stop possible drug mishandling.

No Delays as No Lost PrescriptionWhen patients receive prescriptions from the doctor chances are that they may forget to fill their medication intake, may never fill details or may have lost the paper. In such cases, the patient needs to, either revisit the physician to rewrite the prescription or visit the pharmacy to get the details from pharmacy management data. With e-prescribing, the prescriptions are directly sent to pharmacy leaving no chances of errors from the patients.

Greater Patient Satisfaction
E-prescriptions allows expediting the filling in prescriptions and reduced visits to pharmacies. Since refills are faster, there is less waiting time for patients to hear from physicians, and thus improving process satisfaction.

Single Workflow Prescribing
Traditional prescriptions never spoke about controlled drugs in single-paper prescription history and required a separate prescription for controlled substances, that went to special mail-order pharmacies or retail outlets. The entire manual process of managing prescribed controlled drugs and conventional drugs was very tedious.

E-prescribing software allows providers to send e-prescriptions to special mail-order pharmacies, through the same workflow as the regular drug pharmacies. The single workflow interface makes the process more efficient, enhance patient satisfaction, support medical adherence and create patient convenience.

Better Utilization of Staff Time
Prescription refills requests are a burden for the healthcare staff. The clinical staff and physicians had to send several follow-ups to patients for a prescription refill, taking a lot of time to and fro. Sometimes, despite these efforts, the staff does not receive filled prescriptions and end up creating new ones. E-prescription enables healthcare providers to review, verify and share as many refill information within seconds. Also, the e-prescriptions allow staff to perform an emergency refill in case the patient is in transit and left with no medication.

Reduced Re-hospitalization
The notifications and alert feature in e-prescribing software make healthcare provider track any adversarial reaction of drugs on any patient that leads to hospitalization. E-prescribing reduces re-hospitalization as it ensures timely filing of prescriptions.

Enhanced Medical Adherence
Medication adherence is the proper conception of treatment by patients. Patients tend to stop taking medications once they feel better or may end up reducing the dose of prescribed medication. E-prescribing enables faster filling of prescriptions increasing better medication adherence.

Faster Verification of Medical Insurance


Traditional prescriptions and outstanding medical bills need to accompany together for insurance claims. Manual verification of prescribed drugs and billing invoice of similar drugs takes a lot of time and effort. E-prescribing software tallies the prescribed drugs and pharmacy invoice and authorizes the purchase for insurance claims.
E-Prescription Adoption & Considerations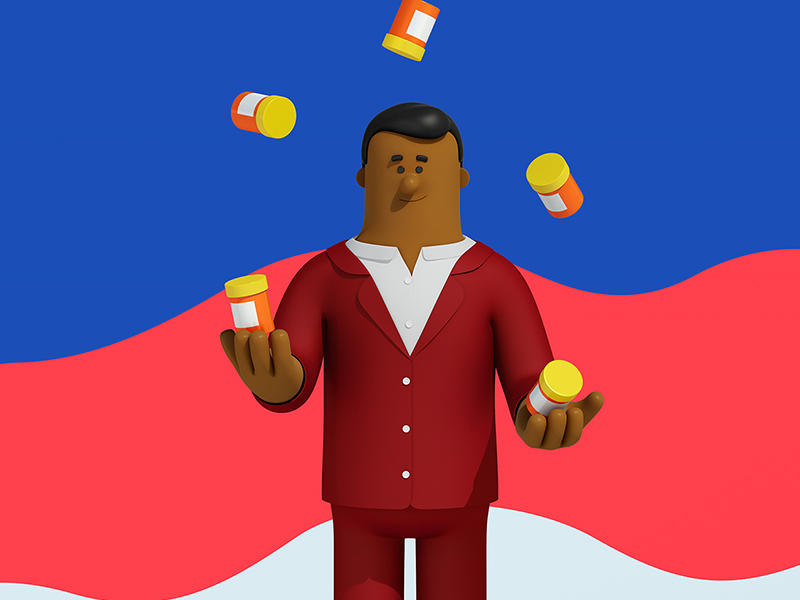 There has been a significant increase in e-prescribing adoption over the past few years. In case any healthcare organization has still not implemented e-prescribing solution,
Almost all the hospitals and clinical systems that already have EHR will go with the decision of e-prescribing solution implemented so that they can connect with pharmacies in their network. There are some questions that hospitals and other healthcare providers should consider while looking to implement e-prescribing integrated with their EHR:

1. Will the physicians use e-prescribing along with EHR?
EHR allows the physicians to update patient medication details. However, it cannot transfer the same information to the pharmacy for faster treatment. Thus, clinicians & providers are less likely to use e-prescribing.
But if e-prescription software is integrated with the EHR system, the caregivers will definitely intend to e-prescribe as it enhances the quality of patient care.

2. How secure is the health information network?
This is another critical question to check with the software network provider about system and security. It is extremely essential that the network is compliant to HIPAA and other regulatory compliance so that sensitive patient information is kept protected.

3. Which security network is used by pharmacists?
Since the pharmacies, retail and mail order outlets are the external elements for hospitals and healthcare givers; it is essential to keep a tab on the network they are connected through. E-prescribing is sharing of sensitive drug details pertaining to specific patient-id. Hence one should ensure secured network for implementation of EHR and integration of e-prescription solution with same.

4. What is the acceptable transaction fees for any payment done on a platform?
When a patient receives medication from pharmacy through e-prescribing, some networks charge for transactions done on platforms or directly charge medi-claim providers for the same. One should clarify the charges before implementing e-prescribing with EHR.

5. What are the steps to suggest e-prescription to patients?
The elderly population is less likely to go with e-prescriptions as they are more comfortable with paper-based prescriptions. It is essential for the caregiver to train the elderly patients about the e-prescription use and benefits.
---
Wrapping Up
Even if the above considerations are taken care of, there still lies a debate on the usefulness of EHR if e-prescribing is added as a vital functionality. The healthcare staff feels that the utility of EHR may reduce with the arrival of e-prescriptions.
But since it is about improved patient care and quality health services; the hospitals and clinics have thoroughly adopted e-prescribing. The collaboration of pharmacists and healthcare providers have engaged the patient as an essential component. E-prescriptions shared with patients via email and other channels; provide patients with more flexibility to shop from a pharmacy of their choice.

There has been a significant gap in healthcare practices due to non-adherence. With e-prescribing, the system builds a bridge between providers and pharmacies to improve the overall process and ensure patient safety. E-prescription processes also provide transparency in the price of the prescribed drug and re-routes a prescription to some other pharmacy if the patient is not satisfied with pricing.

E-prescribing makes the medication management process effective and improves ambulatory care workflow. E-prescribing is changing healthcare delivery by reducing prescribing errors and saving on healthcare costs.
EngineerBabu has a track record of designing and developing numerous healthcare products. We have been able to successfully automate 120 hospitals with our solid expertise in this domain.
Check out our portfolio, how we developed an App to automate 120 Hospitals! 
Consult us, if you are looking for a tech-partner who can take your product to the next level. 
---
Handpicked Content for You: