How can we control Farmers Suicide in India
It is unfortunate that farmers suicide has reached such a huge count in our country. I am from the small town where most of the people are farmers, today many people came to meet me. And their words "Dau sahab, Yaha fasal ka Kuch Nahi ho raha, pani Nahi gir raha. Bhuke mar jayenge, apni factory me laga lo hame" .
I cried and was not knowing people don't have money to eat, and I donated 10,000 Rs, but this is not a permanent solution.
The problem was significant, and I can't leave them this way.
I met the local politician, discussed the issue, as the election is over and none of them seems interested.
I got an idea to solve the problem.
People have their farm, and they are a very hard worker, they know how to do farming.
The problem is: – they don't know what to cultivate to make it profitable, they can't buy great machines that can improve their return, it's more over Bhagwan bharose now.
Solution: – If veg / retails ecommece like reliance, Patanjali, Bigasket can invest in the production plant. It will give you bulk quality and quality grains and pulses at very low cost.
You (Investment Companies) can get all the veg and grains direct from farm and fresh veg and cheap transport.
All farmers are ready to give their land for few years, if there is monthly pay, let's take 5,000 – 10,000 Rs a month. The farm still belongs to them but they have to work there with fix salary and variable depends on profit.
How would we manage cost:-
As we have many farms, We can buy only one water pump, tractor, other machines, I contacted Few people they can train what and how to farm for better productivity.
If you can help poor farmers would be great, I will ensure the project is way more profitable than other sourcing method because we will remove all middlemen as well as complete production is at our end.
Cheap and Reliable labours, No more holidays not even Sundays and Diwali as they are at their home only.
Very less transport cost because all veg and pulse are coming from one place.
I posted the idea in facebook to validate and Results are great,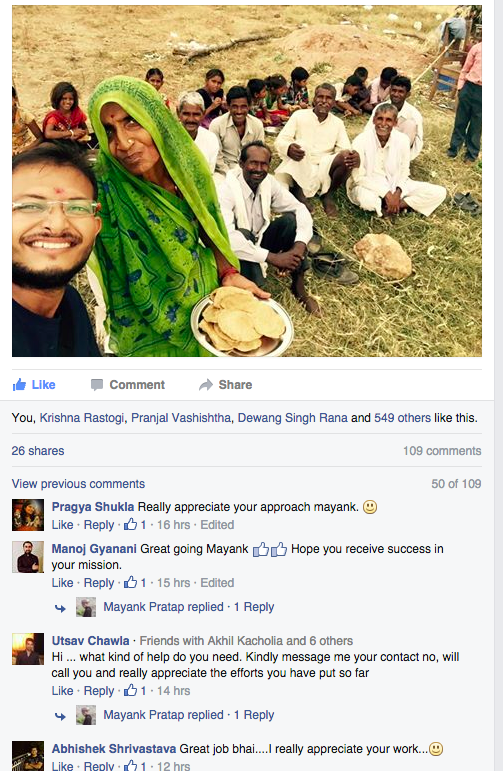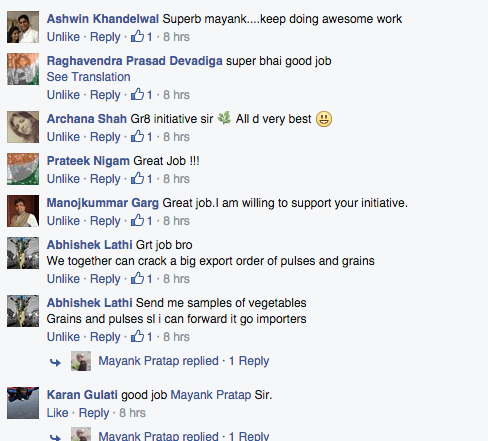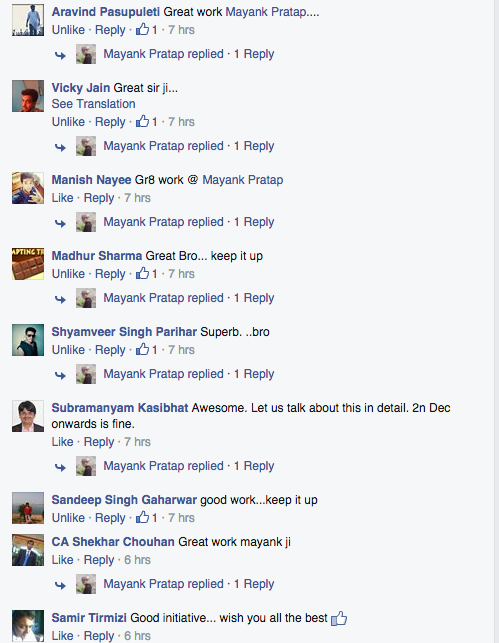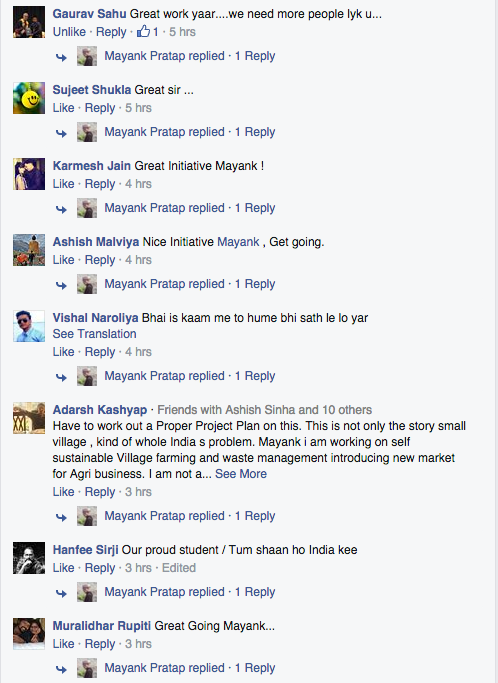 I got message from government bodies and some social influencers that this idea can solve farmers suicide problem. Near about 700 people recommended the same idea.