Currently, at EngineerBabu we use Intercom for communicating with our visitors. One of such client's visited our site and asked about having worked with any app in the Medical domain and can we build one such app for them. I am going to share step by step guide of a Healthcare App, from discussion to project completion.
Note: Client name is confidential.
Skype Discussion:-
Client: Mayank, We have a chain of 120 hospitals which we want to automate through the mobile app.
Me: How current management works, hope you must be having an existing management ERP.
Client: Yes! We have a hospital management software that has all the functions we required.
Also, we are using Salesforce and few more complex integration like Inventory, Sales, etc.
Let me send you the demo of our existing web app. We are looking for the same kind of mobile app.
Questions :
Me:Why you want a mobile app?
Client: Client can book services through our App?
Me: What else?
Client: Our Department nurses can see where she needs to visit. We want that our collector (an agent in our hospital who manages all the collections made) can keep track of the requirements. We want to build 4-5 applications for our internal business management and One User application to get more booking.
Me: I am sure you need a client application to publish in their stores (Apple or Google) and Internal Management App download for selected candidates only.
Customer: Yes

Conclusion: He was looking for 4 Applications (Sales Management, Doctor and Patient Communication, Nursing Management, User App).
He did not have any developer account i.e. neither of Android nor of Apple. Also, he wanted to integrate these apps with his existing ERP management system.

Step 1: – Requirement Gathering 

About:
ABC home-care is an unparalleled medical service at patients own home. It brings quality home-care services at patient doorstep without the patient visiting the hospital or clinic. ABC home-care provides well-trained staff for providing personalized services. The services we provide are:
Attendant
Nursing
Pharmacy
Pathology
Doctor
Medical Equipment
Physiotherapy
Purpose:
The primary purpose of this website & application is aimed to ease access to health care services for the patients and streamlining the operations of ABC home-care. The secondary purpose is to make this business highly autonomous.
A few guidelines to be maintained while developing ABC home-care Website & Mobile App are as follows:

Color Theme Selection:
The color theme to be followed for the app has to be according to the ABC Hospitals brand guidelines. The following color guidelines have to be followed for the Homecare
Mobile App: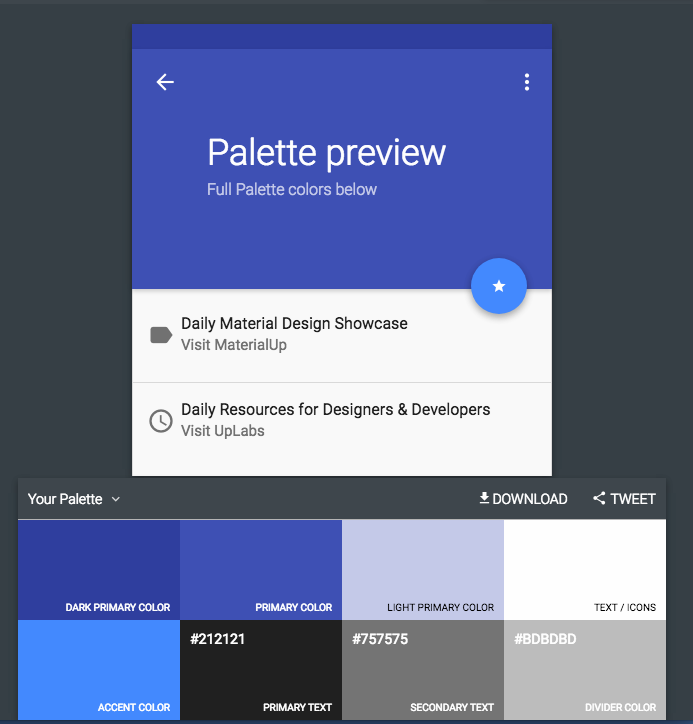 Fonts Selection:
Our Fonts should represent the feeling of Care and Healing. Hence, we would like to use Aller fonts for all our brand communication. You can use the following fonts in the app:

For Headline:
Aller(Bold)
Aller (Bold-Italic)

For Sub Headline/Body Copy/Content
Aller (Regular, Normal)
Aller (Light)
Aller light (Normal)
Aller light (Italic)

After The discussion document prepared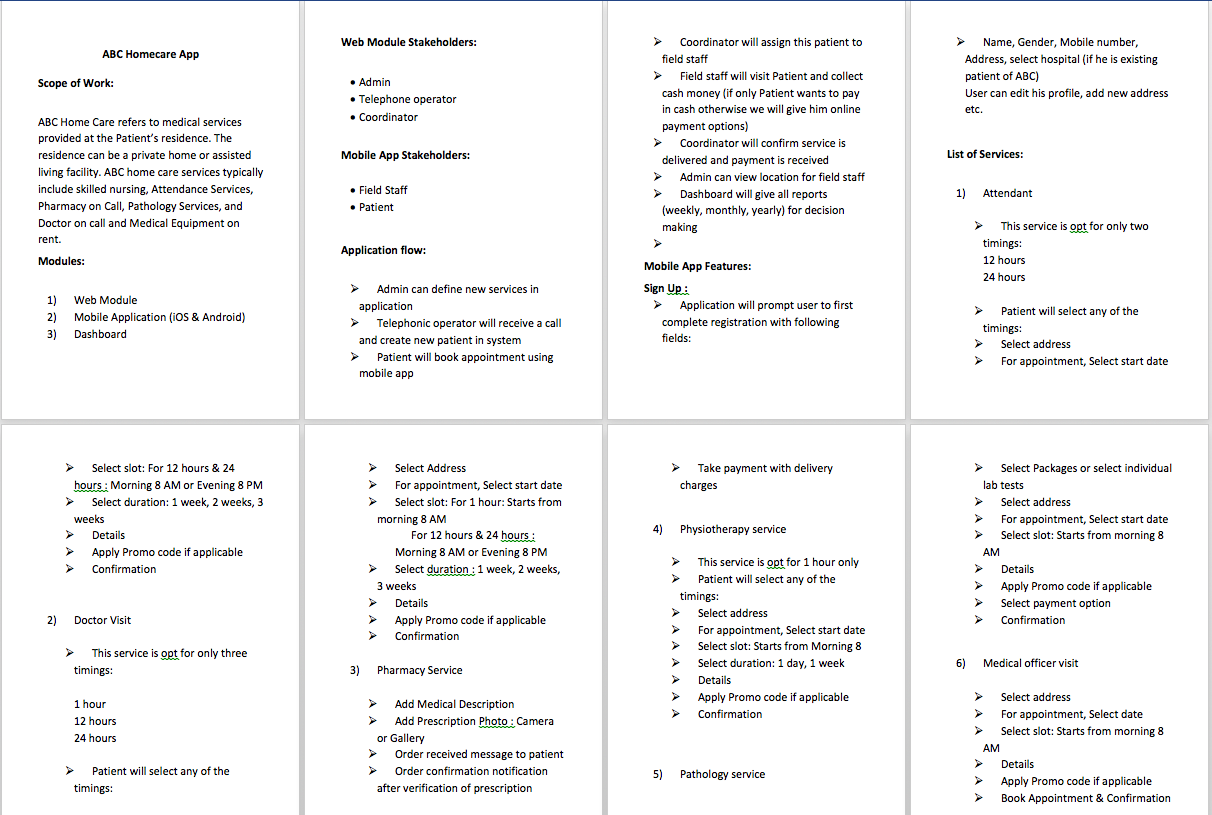 Building Experience Map: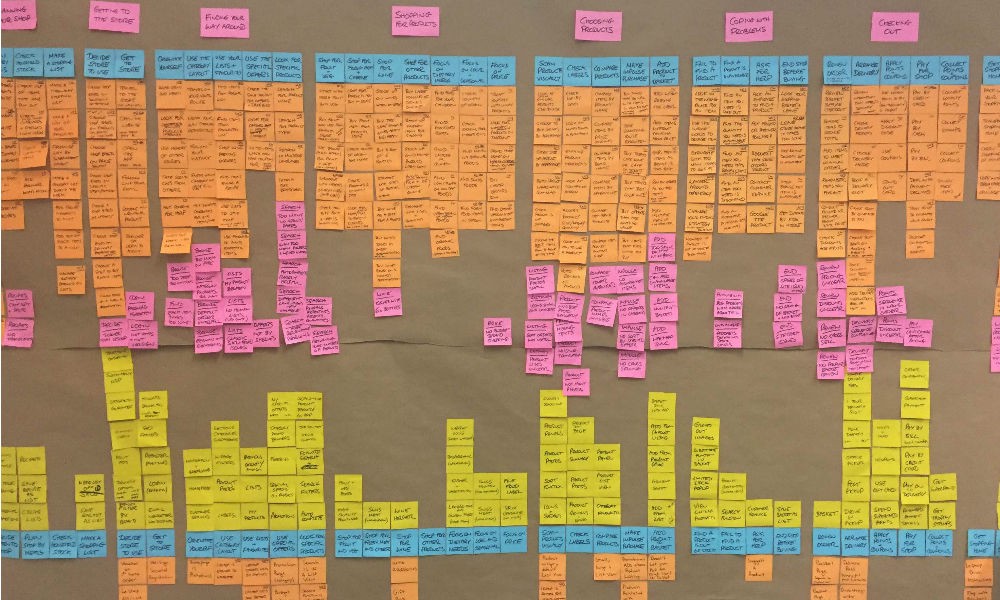 Wireframe Design for Doctor App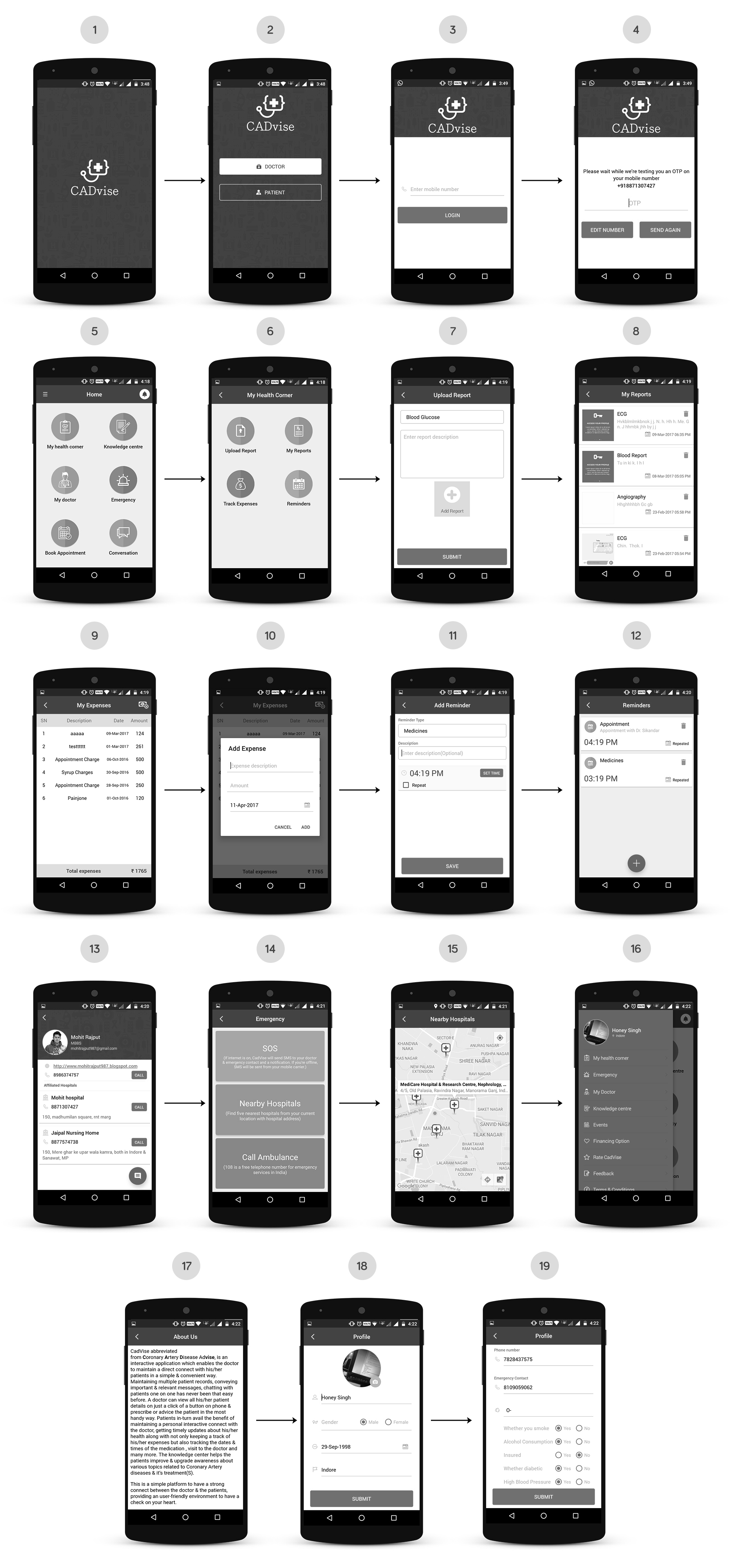 The flow of Patient App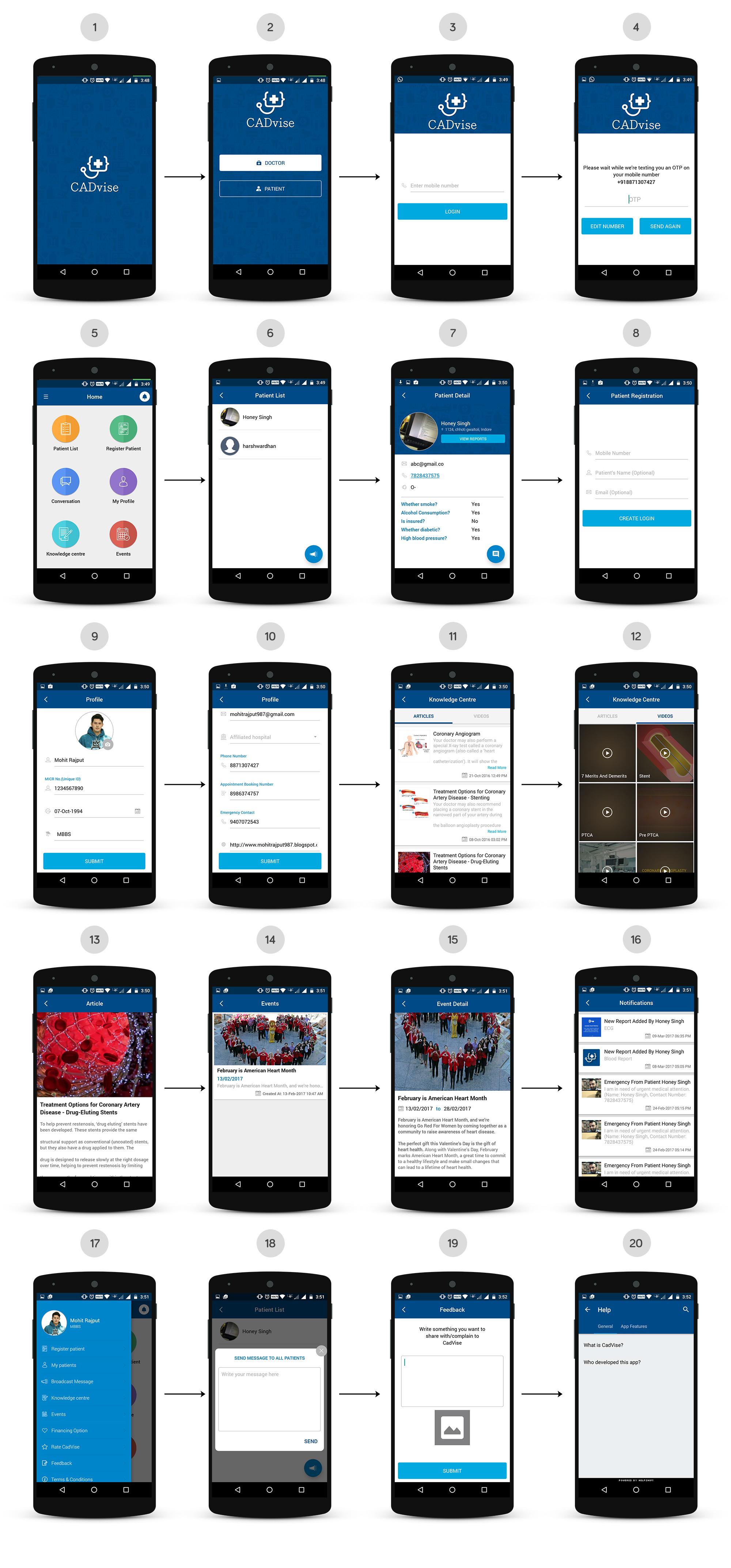 Testing Sheet: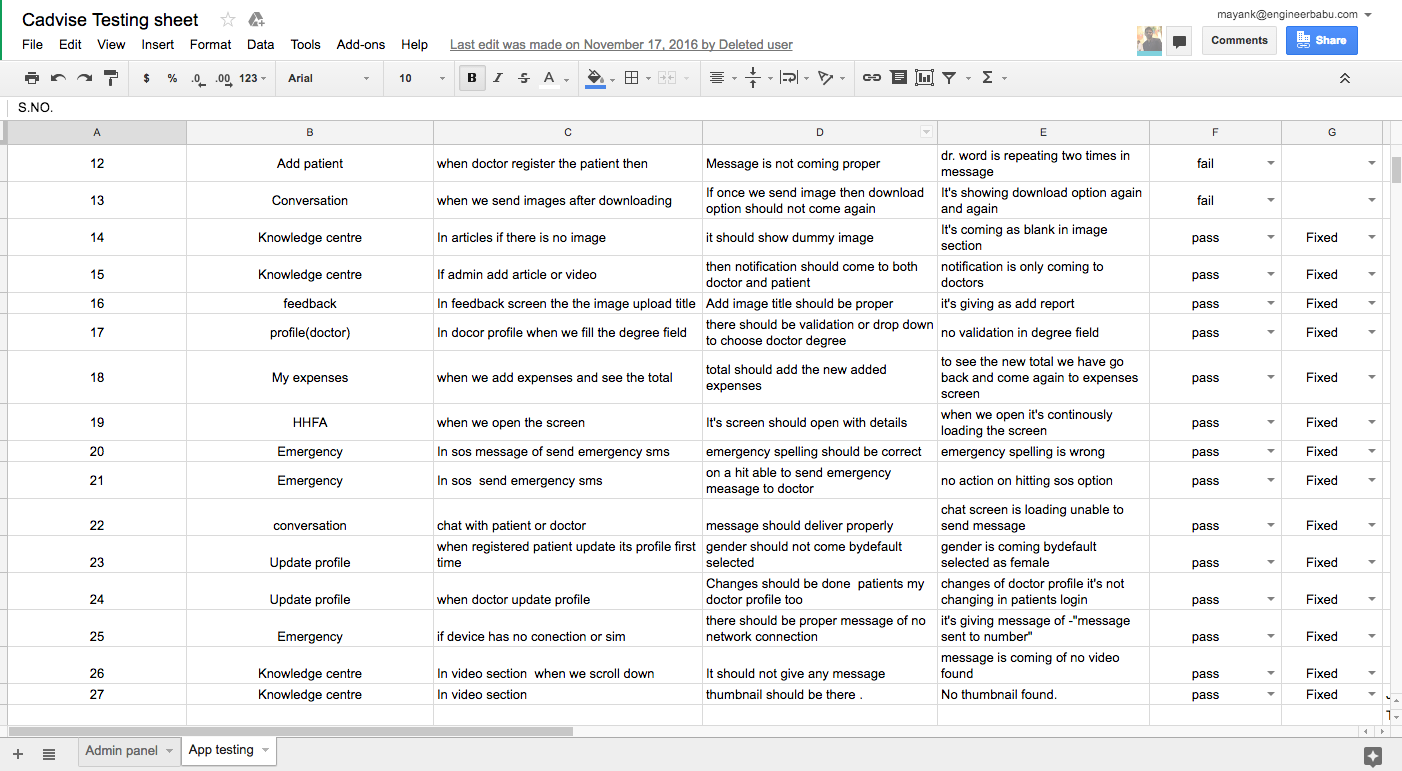 Project Management Tool:-
Basecamp is a perfect tool for project management, It helps you to do following things.
Manage your project remotely
If your co-founders or partners are located in a different city or country they will also know the progress of development.
You can group chat with Designer, Developer or anyone who is a part of the project.
It helps to keep project communication on one page. This makes it easy for everyone to keep track of the ongoing project.
You will be notified when you get new features.
You can also comment, add reference files if you have any suggestions for development or design.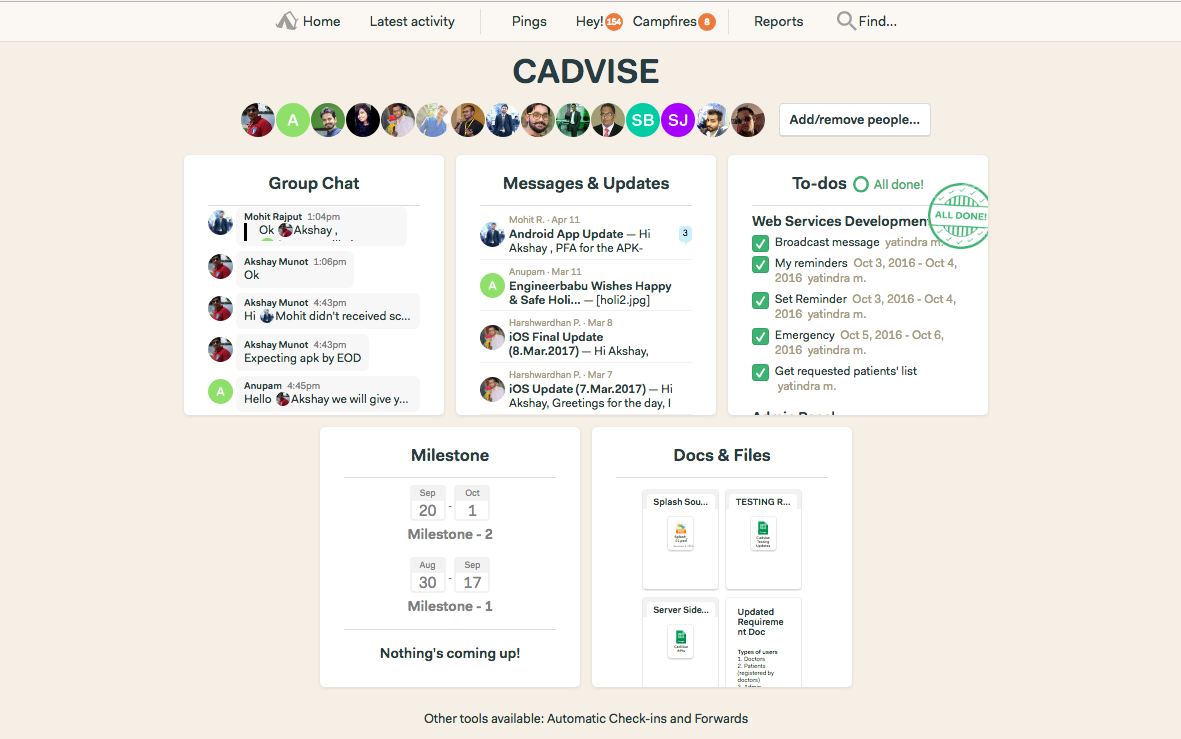 Client's testimonial: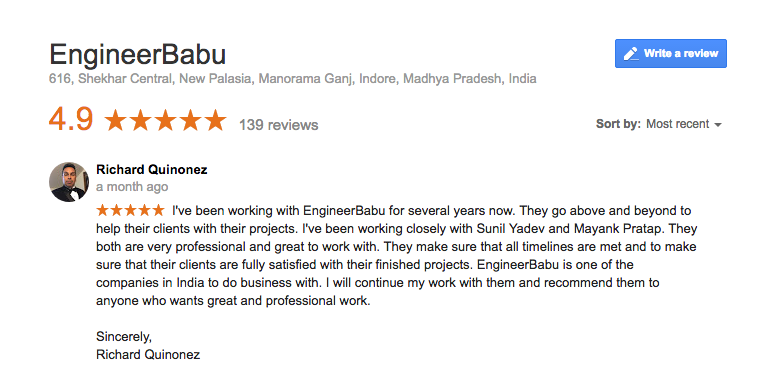 You can directly , or leave us an email at [email protected].