Given the face of rising technological trends, the digital industry has witnessed a massive shift in app usage. According to statistica,  the total number of app downloads in 2018 was 205.4 billion and this number is expected to cross 258.2 billion by the end of 2022. Enticed by the figures, startup geeks are now focusing on app development ideas to kick start their business. In this article, we will be giving you a detailed insight about all the necessary things you must check for, while hiring a developer to build your dream android app.
Just the idea alone is incapable of turning illusions to reality. In order to build an efficient revenue generating app, it is important to embed the right resources. From platform to technology, features to functions, your app must be quirky to outstand in the crowd of other apps. And for this, you would need not the best but nerdy Android developers who own the skills to give your idealistic app a physical appearance.
Though this may sound exciting but to hire android app developers is a bit cumbersome. You would need one who is proficient both in coding and helps you walk through the process of submission and app approval. Having said that, it is better to go for a company where you would have a team instead of a single developer. Whether it's the quantity or quality, an android app development company is always one step ahead of a standalone developer. Well, this depends on your requirements plus the priorities and hence, we leave it up to you to decide.
For now, let's move to the best ways to hire a developer for your Android app.
Guide To Hiring An Android Developer
Define Your Project Requirements
The first place to start with is your project itself. Before you assess the qualities, it is desirable that you outline details of your project and it's requirements alongside. Summarizing the vital elements of your project helps you streamline the job of hiring based on technological skills.
Choose The Type Of Employment Hiring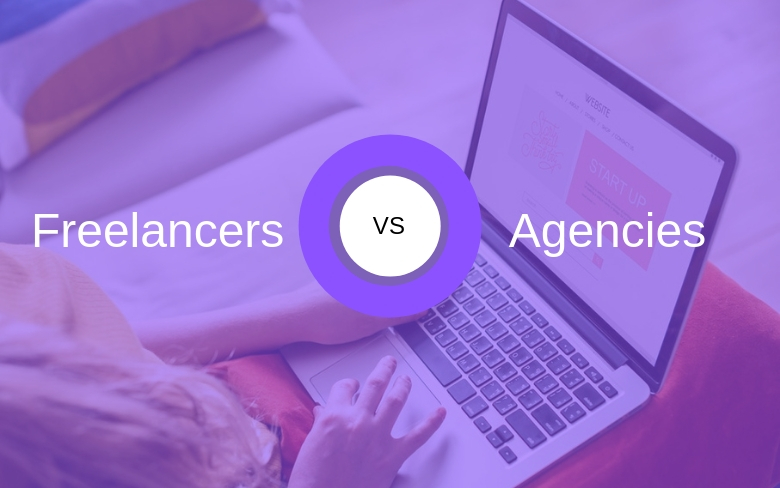 When you decide to hire someone to have an android app built, you have three different options.
Hire a freelancer
Hire an individual in house developer
Hire a company
You need to analyze your requirements to determine which of the above three is the best fit. The prime aspects include the budget of the app, kind of quality you seek in the app to be developed and the deadline of the app.
In case you need to get your app developed in the shortest possible time, hiring a team of developers from the Android app, the development company would be the optimal solution. Also, if you want to deploy high quality, function-rich app, working with an android app development company is ideal. However, if you are restricted on budget and the quality is expected to be above average, you can rely on freelancers. It would be wrong to state that freelancers cannot deliver high-quality apps but quality rendered by them would not map the standard set by app development companies.
Lastly, if you want someone to work right under your nose, then the best option would be to hire someone as an individual developer. While everyone has their pros and cons, all you can do is keep track of the progress of the app to be sure that things work as expected. However, this again has a bundle of speculations.
Scan Through The Portfolio
Having hands-on experience is always preferred. While freshers should be given a chance, but hiring someone experienced is always a better deal. And here is where an android app development company surpasses your expectations. Though, the right one, if chosen would not disappoint you, yet, to double check quality, you should ideally ask for their portfolio to see through the projects the company has worked with. However, do not count on the quantity but the quality. One with four basic projects would get dominated by the company that has developed a single app but with extraordinary features and modern functionalities.
Developers rather the development company should be capable of developing stable apps of considerable sizes. If a company has experience of an app which is unstable, it is likely that they are not aware of time and size complexity.
Conduct Interviews of the Candidates
The best way to asses the skills is by interviewing. You should be careful enough about the entire process. If you aren't from a technical background, seek someone proficient to conduct a technical interview. It is important that during the interview, the technical aspects and the prior undertakings are efficiently judged and only the ones with extensive experience are proceeded with further during the hiring process.
Some More Details that Cannot be Overlooked while Hiring an Android Developer
While you are all set to conduct interviews for the hiring process, you need set your criteria for the selection. The grounds on which you would be assessing all the submitted proposals for the post, can be as follows- 
The first impression is the last and hence the manner in which the companies present themselves is equally important. See through all the proposals to find the one who has best understood the project and appears to know amongst better.
Technical Skills Required to Build an Android App
Now when you are midway in the process of hiring someone who would deploy an Android app for you, the technical background emerges as a crucial element. While dealing with a team, you need to be well aware of their technology stack. What all technologies do they employ?  Is the list subject to modifications based on the app requirements? Do they have a prior experience in building apps that are similar to the one you require?
Having knowledge of all these helps take a better decision.  
Experience of the Android Developer
An experienced team of developers would be well versed in the project complexities, the target market and things to be avoided when developing an app. Also, they would be aware of the method of app submission and approvals. One who has earlier worked on a similar project has the capacity to go beyond the extra mile to deliver better results.
While you look at the past projects, do not forget to see what the clients have to say about the developers. Positive feedbacks always infuse a sense of trust, enhancing the chances of a developer being hired. The history and reviews of the team is an excellent way to judge. Instead of involving in an array of speculations, it is effective if you hear about the team from a past customer. Scanning through the earlier projects and it's market value, your evaluation job just turns easier.  
The developer who has a right blend of skills, expertise, and knowledge is no doubt the one who would do justice to your app. Where hiring an individual brings with itself tremendous overheads, choosing an app development company eliminates the need to continuously monitor the process of app development. True that the success of a mobile app depends partially on the developer as he is responsible for giving an idea, the cutting edge and transforming it into a powerful app. Hiring a company would employ all of them under a single roof.
So, choose wisely!
Want to discuss your project with our team? Visit Engineerbabu or you can directly , or leave us an email at [email protected]
---
Recommended Reading for you: Key factors that decide Mobile app development cost
---