Doing a Startup is a beautiful Journey
Every penny tells a story. Here's ours. Starting up is always a dream for many. Entrepreneurs keep fantasizing about it, keep planning about it and try to figure out the possible ways of starting up. But, there lies a reality check. In a startup, whatever you have planned and what would happen once you started, is a different picture. There is no similarity.
EngineerBabu is also gone through the same reality check.
Initial days of EngineerBabu
Imagine, you are hungry, thirsty, standing in a desert with no clue of direction but only destination. Those are the initial days of every startup. No funds, No resources, no mentors, no support from almost everyone except for few lucky ones. The only mentors are your own failures and challenges. It's become tougher when you are doing a startup in India that too in a tier 2 city, is like a crime. You always found yourself standing on a cliff. You will always find fingers pointing towards you, whenever you ask anyone for some support.
We were lucky to get that support from our first two employees, Sunil and Mukesh. That time they were 2013 May passed out job seekers with no technical skills but wonderful attitude to learn and grow. They urged us-they want to learn, they believed in us- they want to grow with us. And that was the day, EngineerBabu took off. The two job seekers, everyone rejected them, found no skills in them, but ignored their very important skill- "They know how to visualize your dream".
They know, that one day EngineerBabu would be bigger and most loving place for all. And their hard work and faith took us here. These pillars are still with us, supporting neck to neck in every aspects. Who can stop a startup, which have strong pillars like them. They are our real assets. From unskilled to winning "Employee of the Month" award.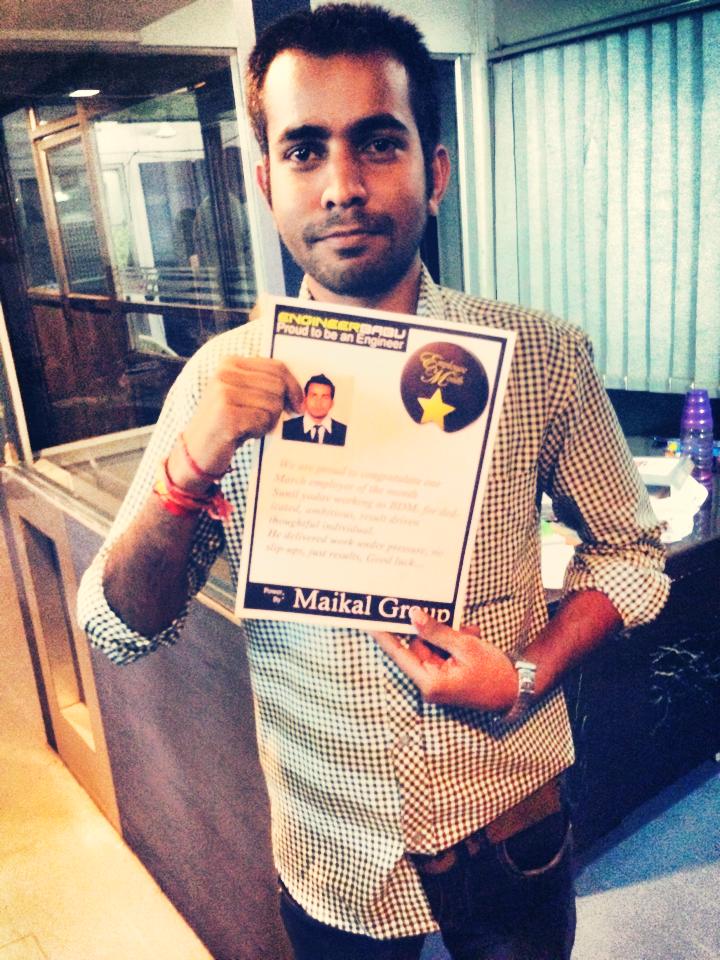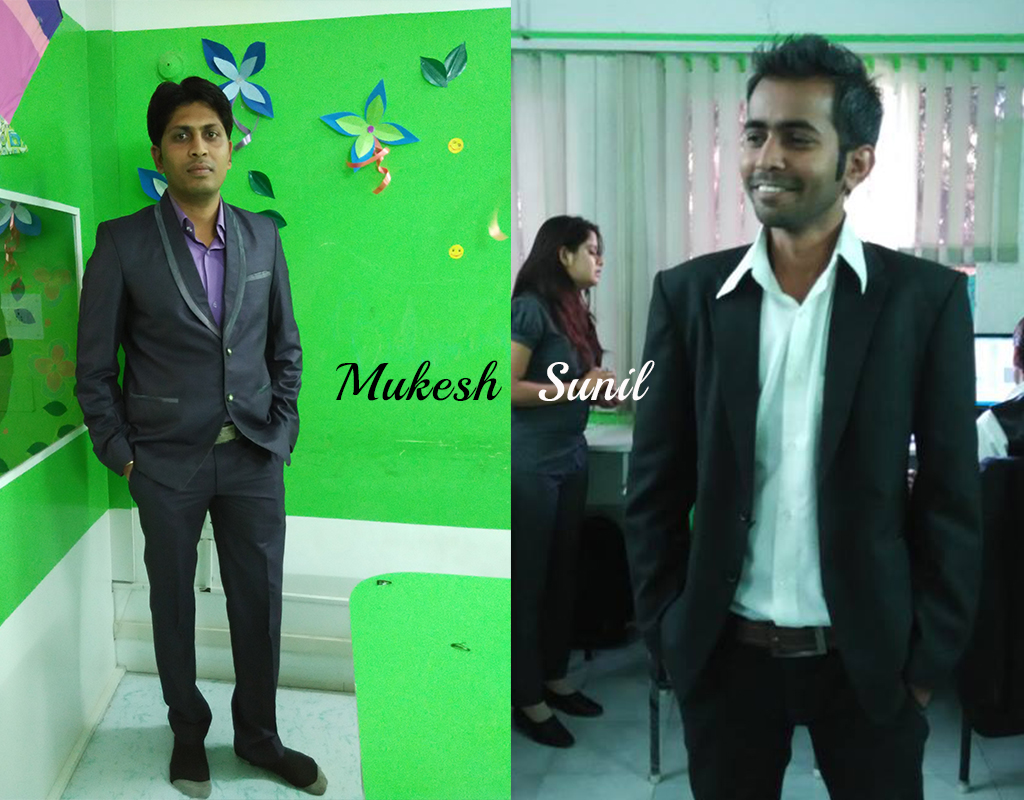 EngineerBabu Incorporation
The best thing we did was the on-time or we can say early incorporation of EngineerBabu, as private limited firm. Entrepreneurs usually ignore this front, and involve themselves in taking their startup to the next level. But, one should not. If you don't consider your startup as your business or company, and if you don't believe in its success, how can you find others to believe in it. EngineerBabu incorporated in mid July 2014. Since then, no back steps, no turning back.
It was damn difficult to deal with a lot of compliances, and legal formalities in starting, as you are not compliance expert. But we realized soon, that we have to be one as soon as possible. It proved to be a boon for EngineerBabu's growth. We were also not different, having no expertise in any compliance, but started following it and learning it. Believe me it played a vital role in our growth so far.
Bootstrapping is beautiful
Fund raising and VC funding seems to be very attractive. But, there lies few important questions.
What if, the expected funding won't happen in time?
What if, due to inexperience, you don't know the right use of this money?
What if, you end up losing your motivation to work, due to tough term sheet?
What if, you really don't know what is the other side of getting funded?
When we started EngineerBabu, we were unaware of the big F word of the startup world "Funding". It proved to be our friend in disguise, because since the inception, we were never dependent on external funding. We always believed in taking ourselves extra miles and grow. We worked hard, we earned hard, but we are proud of our efforts today. From Zero Dollar startup to a Rs. 2 Crore turnover IT service startup, we are proud of every bit of it. We have a story to describe every bit that we earned in 2 years.
Love For EngineerBabu
The story of single penny earned, differentiate us. Even if, we are a web and an app development startup, EngineerBabu is more popular than any funded startup of Bangalore. We travelled a journey of from a website and app development startup to only "EngineerBabu". A startup loved by all and preferred by all. A place who believes in "Happy Team" and "Happy Clients".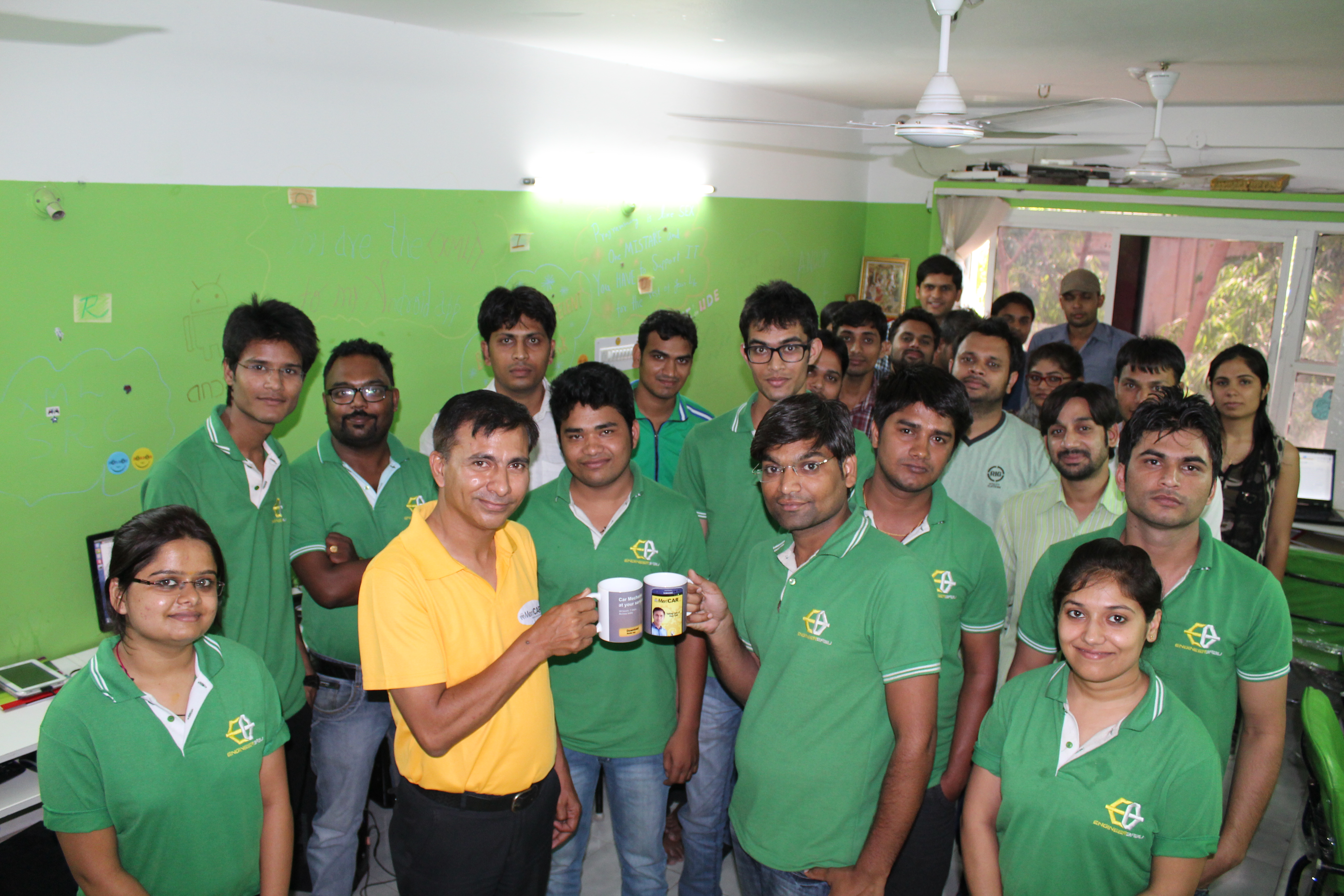 Happy Client, Happy Team
We worked with a lot of startups and helped them in canvassing their dream of having the best product to compete. EngineerBabu is not only my first love, but it is also our client's and team's first love too. Those who know us and EngineerBabu, are in love with it. And this love and faith helped us in growing so fast.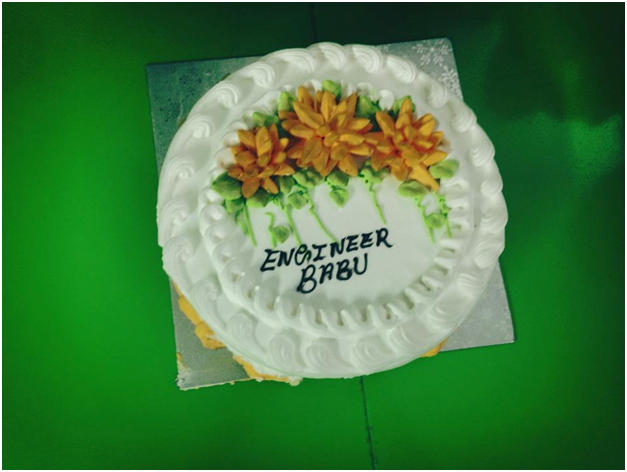 If, you want to startup, fall in love with it at first. Then fall in love with the people associated with it. The rest is going to be a history.