Being a Good Project Manager
If you're looking for tips on how to be a good project manager then you've come to the right place.
We will be covering details on the various aspects of a project manager, which makes him efficient in doing his job.
Essentially, we will be focusing on the soft skills required to do so instead of the technical know-how.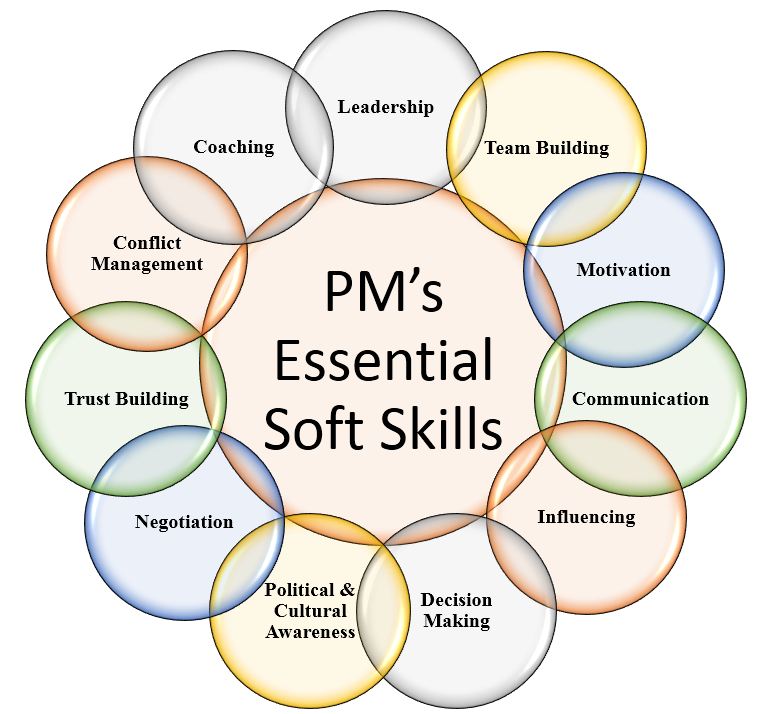 One of the things that you are required to have is the technical know-how and management expertise to carry out the project successfully.
Apart from that, there are other soft skills, working on which will make you a truly great project manager.
Some of the things that you need to work upon can be categorized into below skills:
Communication
Productivity & Time Management
Supportive Environment & Team Culture
Framework, Workflow & Scheduling
Leadership & Collaboration
Tools & Resources
Advice & Inspiration
Communication
There are several crucial key points that you need to keep in mind if you want to establish effective communication between the team members, your supervisors and with the clients.
The core attribute of a successful communication can be said as to Listen First, Speak Second.
1.Consistency is one of the keys to establishing successful productive communication over time. You must keep your supervisors and clients updated with the progress.
Control the communication process and instead of keeping it random, stick to a plan which does not affect work either. Don't let work interfere with communication process either, keep both separate and as much as necessary only.
2. Instead of frequently organizing meetings, make a task checklist and make sure everyone adheres to it and then conduct meetings when required to discuss team efforts. You must focus your aim of communication towards specific goals such as discussing the outcome of a certain task or other.
3. Instead of talking about your action plans, requirements, and other stuff, give importance to understanding the other party first. More than yourself, you must give importance to needs of your clients and supervisors while taking care of your team members alongside.
4. Key to the communication lies in making others feel equally involved. You can make others more active in participating by asking for their inputs, suggestions etc. Instead of keeping a track of every little thing, let your team members be responsible.  
5.One other thing that you need to remember while in a leading position is that others look up to you. You must also constantly improvise yourself and welcome feedback and criticism from your team members. Instead of upholding your position every time, be self-aware and don't hesitate to ask for help or to learn from others on your team.
Productivity & Time Management
Increasing the overall productivity of the team should be one of your main concerns.
You need to make sure that team members not only excel at their individual tasks but also provide collective team efforts towards the success of the main project.
The best way for you to do is to stick to a preplanned action layout. You can make good preparation for the project beforehand which will help you get the project executed smoothly.
To prepare an action plan, you need to lay out a step by step process inclusive of everything from the beginning of the project to its completion.
1. Define end goals which include client expectations as well as your expected revenue.
2. Make accommodations for any changes that may be necessary during the course of project completion.
3. While working on projects of creative nature, you need to make sure that you understand client needs perfectly.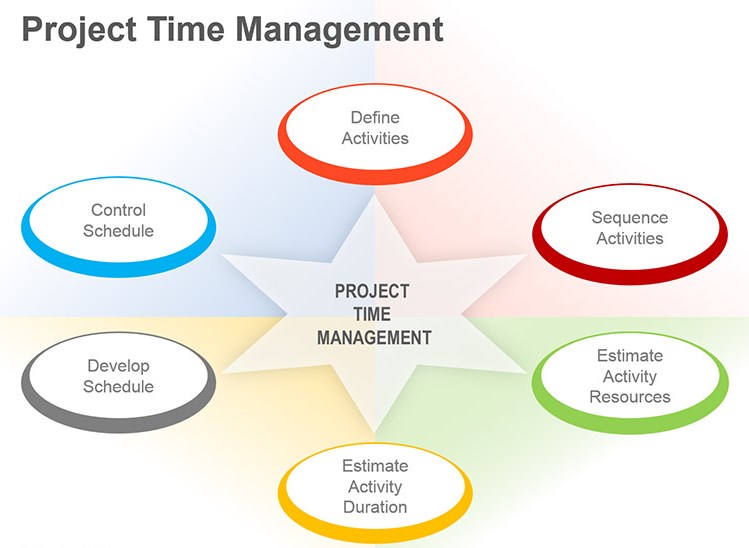 Focusing on increasing the productivity alone is useless as it may lead to over-pushing of themselves by team members and result in fatigue.
You need to combine productivity enhancement with proper time management to ensure that you are not draining your resources and/or your team members.
You can do so by allocating various tasks of different nature consecutively in the time schedule.
For example, after a team member has spent quite some time brainstorming a technical aspect of the project, you can give him/her a relatively less daunting task such as making a report or doing some light research.
Watch this video for more of fine time management tips.
While you are making a schedule for everyone, make sure that you've done so by keeping in mind of their likes and dislikes.
Whats even better is to include team members in deciding their work-schedule and arrive at a final agreement with their consent.
Supportive Environment & Team Culture
Have your team gather around for a group discussion on project aspects and amongst themselves before you start working on a project.
Encourage everyone to share their thoughts and provide their inputs regarding the project and related things.
This helps in getting everyone along with each other and builds a mutual understanding between team members.
And not just in the initialization of the project, you need to conduct these meetings regularly throughout the project completion period and ask all team members to provide their feedback on the process as well as their peers. 
These regularly conducted meetings help ensure collaboration between team members and sharing of perspective.
You also need to work on your own interpersonal skills alongside. Instead of just being a team leader and supervising, get to know your team from inside and get along with them.
You can share your experience with the relatively new members and ask them to share their vision and support their enthusiasm.
You can only succeed in creating a supportive environment if you lead by doing so.
And to be able to do so, you need to have the necessary required technical expertise to understand all aspects of the project.
You must know the basics of each and everything related to the project so that you can collaborate with the team.
Framework, Workflow & Scheduling
After you've got the project and decided the team for it, you need to start assigning the work, schedule tasks and create a framework for the project.
While assigning work, you need to remember the skills and experience of your team members so that the tasks are completed in the most efficient way possible.
1.Schedule tasks in a way that ensures that the person executing them have sufficient time to do it.
2. Give breaks between tasks for relaxation purposes.
3. Divide all your major tasks into minor tasks and set up a deadline for them as well.
You would do well to conduct a weekly or monthly review of your team's progress depending on the complexity of project and time duration required for the completion. Instead of sticking to the plan, improvise it based on the outcome and results.
You need to deliver the best quality project in minimum time frame possible, make sure you don't compromise on any one aspect of project management.
If you put your efforts with your team, that will give them a boost.
Positive outcome comes only when you put real efforts instead of staying in an abstract world of objectives, scope, and deadlines.
Furthermore, don't keep making changes for every little thing. Instead of being a perfectionist, be a practical guy.
One unnecessary tiny little change or one small addition can often take up to weeks and months of delays and can lead to another such and so on.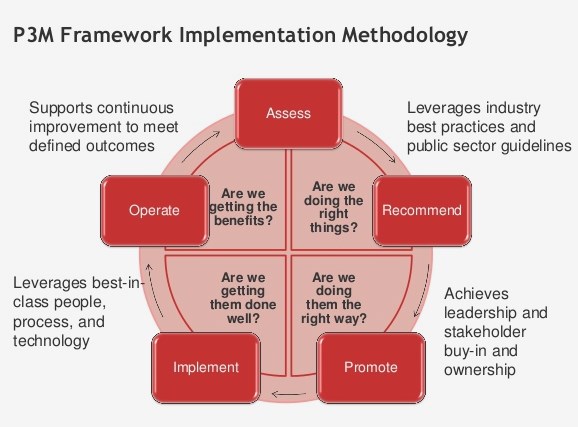 Image Source
If you are having trouble in meeting the expectations of your clients and dealing with the consequences alongside, then try a different approach.
Instead of giving a direct no for an answer, provide the answer that it's possible but along with its consequences.
For example, if the client requests the project to be delivered early than ask them if they can deal with either reduction in scope or increase in cost.
Sometimes you may need to hire external specialists for meeting some requirements.
Do the research beforehand and determine if that will be the case. If so, then start finding them early in your project.
Delaying or hiring at last minute will not only lead you in hiring someone not completely fit for the job but it will also take a toll on your budget.
Some other key points you should keep in mind while preparing the project framework and assigning task schedules to everyone to ensure a smooth workflow.
1. While preparing schedules and assigning tasks to a team member, you need to keep in mind the nature of the task and prepare deadlines for it accordingly.
2. Don't overuse a person's potential. Instead, give them time to recharge and relax. For example, don't insist upon your coder to write a certain number of lines every day. Let him be on his clock but emphasize on finishing the tasks beforehand.
3. Let the team members share each other workload and learn some other skills. This way, you are not only ensuring collaboration and supportive environment within the team, you are also preparing future project managers. The more you motivate them and encourage them, more they will become a support for you in return.
Leadership & Collaboration
By now you must have gotten a basic idea of collaboration and its effects on the project management.
Apart from it, leadership is also a very important trait that you need to excel in. A good leadership ensures that the team stays focused and collaborative.
To become a good leader, you must familiarize yourself with each of your team member including what their strengths and weaknesses are.
Before leading others, you must first learn how to lead yourself and overcome challenges on your own.
Believe in yourself. If you will believe in something, then you will put all of yourself behind it and that's the mantra to success.
Believe in your team and let them believe in you and themselves.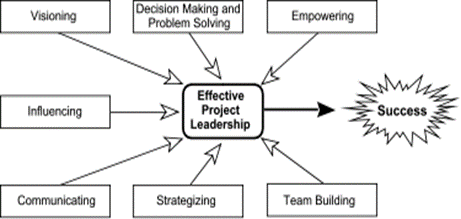 Image Source
As a leader, you need to learn from your failures and make sure they don't happen again by analyzing them.
For example, while developing an app, things which are causing crashing of an app on native app platform may not do so on hybrid apps and vice versa.
So, you need to perform a detailed analysis and if possible an A/B testing as well.
"Leaders don't create followers, they create more leaders."
You don't need to train your juniors which are assigned to you by overloading them tasks and by micromanaging them, instead encourage them to step up and learn how to lead.
This is the difference between a leader and a boss. A boss gives orders while a leader makes everyone tag along.
A project manager is never a boss but a leader, you need to take suggestions from everyone on your team, appreciate their efforts, invite them to contribute.
Tools & Resources
You need to have complete resources to fulfil the task and the required tools to do so.
The very first software that you should try for the purpose of managing your project and team is Basecamp.
When compared with its other alternatives, basecamp takes an edge overall. Trello, Asana, Activecollab, these are the few others software which is used for project management purposes.
Trello while being good for the purpose of managing a single project having multiple workers is only suitable for use among internal teams.
For client purposes, you gotta use Basecamp. Trello also does not send email notifications which are very crucial. This is where Basecamp comes with a help as it does both.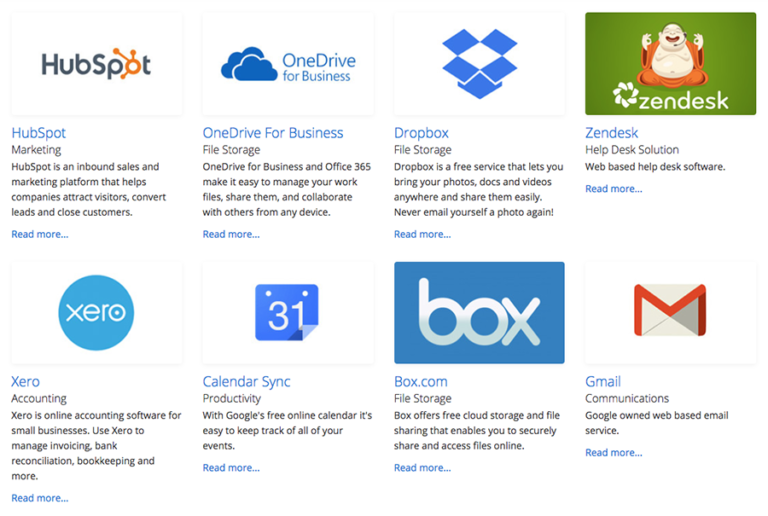 Image Source
When compared to Asana, Basecamp is much cheaper than it and has a lot of features that Asana doesn't.
You may use Asana for task management purpose but no way it meets the results of Basecamp when it comes to project management.
Basecamp is very cheap, simple and easy to understand & use while Asana's complex functionality makes those who are not familiar with it in a tight spot and introducing it to your clients every time and helping them familiarize themselves with it is a burden.
When compared with Activecollab, Basecamp surely does starts to look like a weak competitor on a rough scale but if you go into details and compare the fine things, Basecamp trumps Activecollab.
For other purposes such as resource management, you can check out these tools.
With resources being a crucial and finite asset, managing them in a way that helps get project along becomes important.
Use these tools to avoid resource wastage and their strategic usage.
Advice & Inspiration
When you are the project manager and the team leader, responsibility of lifting your team falls on your shoulder.
Your team looks at you for their inspiration and learns from your experience and valuable advice. You need to inspire them by being an example amongst them and motivate them.
It won't be all rainbows though, during working on the project you will face resistance from team members.
Being the one in charge, you will have to often decide for the benefit of the project and the comfort of your team.
Here, you will have a hard time, which you can face by being supportive and giving advice to your team members along the way.
Just because you might be the most experienced or knowledgeable person in the team, that doesn't mean that you don't have to learn new things and explore opportunities, find new trends.
You can learn a lot from your team members as well, even if they are juniors. They can offer a lot in terms of enthusiasm, vision etc.
 You also need to undergo self-evaluation from time to time and conduct team evaluation too.
You should encourage constructive criticism and allow team members to evaluate each other. You also need to learn from your mistakes that you made during the project and avoid them in future.
See, why you made the mistake and what could have been done to avoid it. Also, remember what that mistake resulted in so that you will not repeat it in future.
Other than the above-mentioned stuff, skills you will need for successful project management are doing complete and extensive market research, analyzing the needs of the potential customers for the final project and exploring the scope of the market opportunities.
Other things such as enhancing collaboration between your internal project team and external vendors are extremely important, as very often conflicts can arise between both parties which can be very bad for the project.
There are many other challenges that you will face for the duration of being a project manager.
Major issues that arise during a project are lack of communication & coordination, tracking of time & resources, and reporting to client and senior management.
You will be surprised at the number of project failures in the business world due to poor or mismanagement. 
See below image for the data associated with project failures around the world.
You not only need to fulfill your supervisor and senior management wishes but also need to take care of client's needs and expectations.
Along the lines, don't forget to make your team first priority. Take care of your team and they will take of you. 
You may also want to read:
 How to manage a project without a project manager:
We at EngineerBabu proudly present the fact that more than 95% of our projects are completed on or before time despite the hurdles and the last minute changes asked by the clients. More than 30 of our designed and developed products have received funding from various VC's from all over the world. Y-combinator which provides seed funding for different products and startups, it selected startups associated with us in 2016 and then again in 2017. Our developed products have also won the Most Innovative Premier Design Award.
We offer a world-class solution for IT project development and management services to Startups and Enterprises. We accept projects in many categories such as logo designing, web development, android development, UI & UX development, growth marketing, iOS app development and more. We have been covered many times by the media owing to our quality service and scale of customer satisfaction we aim at.


Our customer satisfaction and meeting their demands beyond their expectations is our top most priority which you can see in the testimonials given by our previous clients. We have a working methodology even when it comes to contacting the potential clients and getting to understand their needs before laying our hands on the project.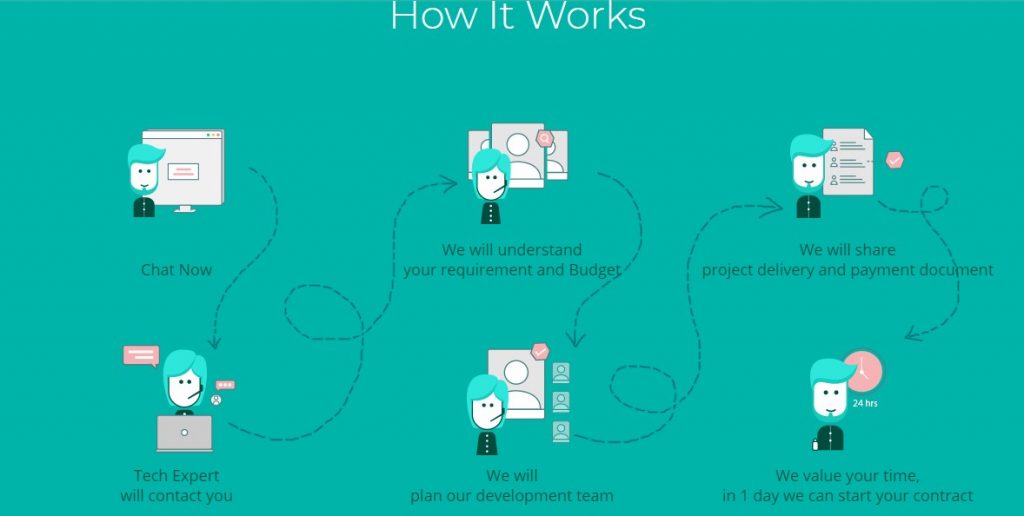 So, as you can see, we make the process as smooth as it can be for our valuable customers and those who want to avail our services. You can contact us via live chat option on our website or drop us a mail at [email protected] for a more detailed inquiry, and we will revert to you asap.