As per Statistica's survey (released in January 2020) conducted on the global market of outsourced services from the year 2000 to 2019, the revenue of the global outsourcing market rose to a whopping amount of 92.5 billion U.S. dollars in the year 2019 from just 45.6 billion U.S. dollars in the year 2000. The stats quite evidently indicate the humongous business and profit in setting up an offshore team today. The most interesting thing to point out is that it is a win-win for both the employers as well as the remote employees. Here, we give you a more detailed outlook on why and how you should consider offshoring your business operations.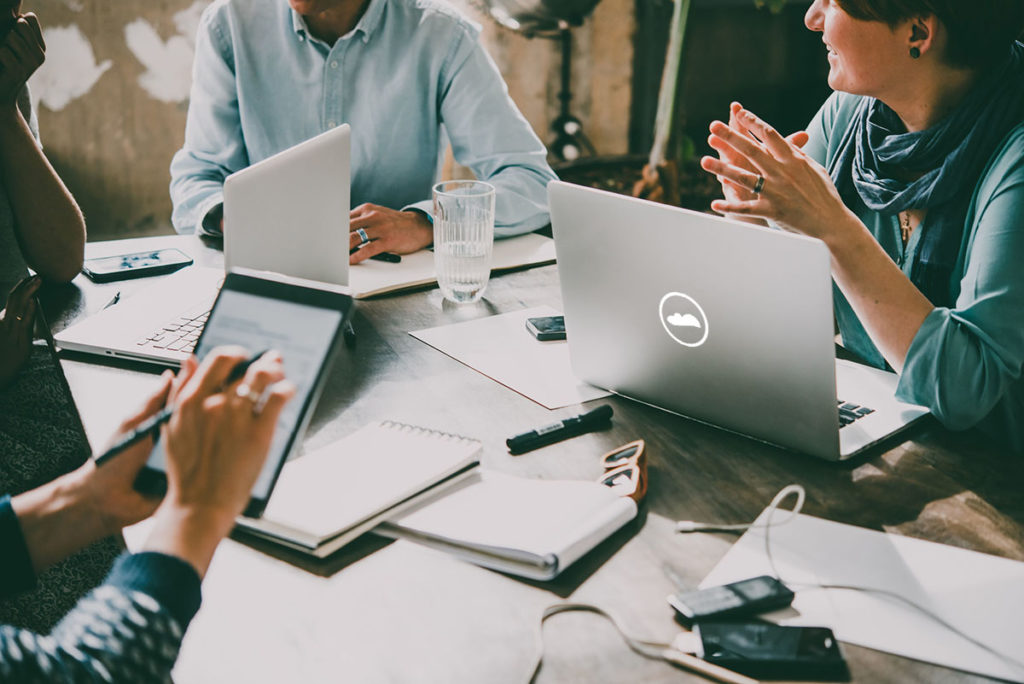 The nature of a delivery model to adopt in a business is a multidimensional and very monumental decision. The introduction of an outsourcing model, particularly offshoring, to the business process can impact the conventional workflow of a business in an extremely substantive manner. One of the key reasons why small to large enterprises take the decision to outsource their development tasks is the highly cost-effective nature of this business model. The cost of operations plummets significantly when firms hire offshore human resources – for an equivalent amount of work that is done by an in-house employee. The note-worthy upswing in the global telecommunications and automation of business processes are the two key changes in the business milieu that has led to the ease in the adoption of this business model. Such changes in business operations make organizational limitations and geographical boundaries much less significant in determining the place of service operations.
Broadly, outsourcing is divided into three major divisions:
Onshoring – Employers hire employees from within the same country.
Nearshoring – Employers hire employees from adjacent or bordering countries.
Offshoring – Employers hire employees from distant nations across the globe.
While onshoring and nearshoring are more centered on providing the services to the employers within or near to the country where the employer is located, offshoring focuses on providing services from a totally different geographical location.
The Growing Trend of Offshoring
Many factors are detrimental in deciding upon the kind of outsourcing model to choose like technology, administration, financial priorities, operational procedures, etc. However, when especially deciding on your IT-related outsourcing, it is always advisable to go with an offshore model where you hire an offshore team of developers or set up your offshore development center (ODC) remotely.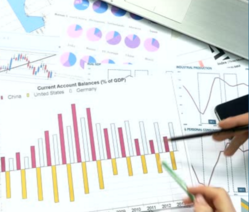 With the ever-growing and upscaling digital presence of almost every enterprise, a robust, as well as a technically sound team of skilled developers, is the need of the hour. But, if you wish to hire quality-oriented and talented resources, they come at a cost. Here is where the offshoring model comes to your rescue. With an offshoring model of hiring a technical development team for your organization, you can hire the best global resources within your budget. Offshoring lets you hire most talented professionals from across anywhere in the world at a cost-effective investment. What more do you need?
By considering offshoring your business operations, in addition to direct access to highly skilled and experienced professionals, you also get an option to substantially reduce the number of extra expenses that are incurred on an in-house professional. When you can take all the benefits of having an in-house employee while reducing any extra expenses or burdens, why not think of opting for an offshore model of hiring your development team?
Substantial Offshoring Considerations
The global spend on IT in the year 2019 was around 1,034 billion U.S. dollars. It goes without saying that as the IT industry is expanding, so is the requirement for talent. To hire the right talent and also be in sync with your business requirements while keeping the financial limitations in mind is the need of the hour. Here, we discuss what are the monumental factors that you should ponder upon before you actually decide to take the plunge into the business model of offshoring.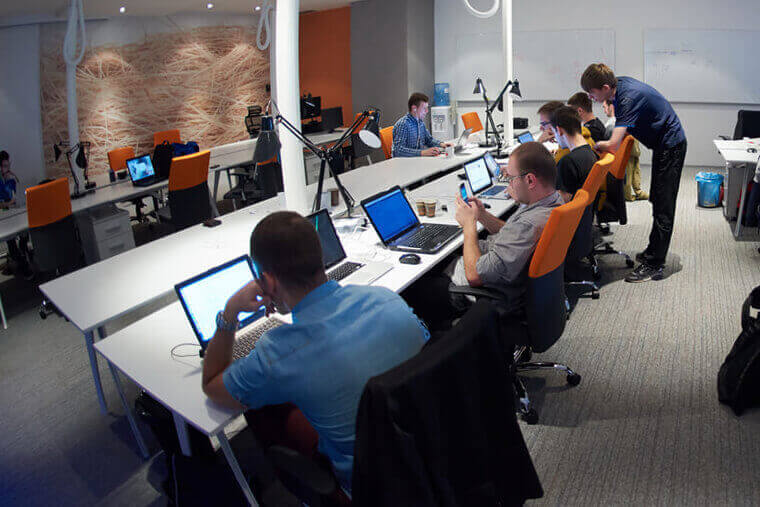 How should you decide if offshoring is the right fit for the kind of business you have? What are the major aspects that need to be worked upon before you start the transition to hire offshore employees? The choice to hire the right remote employees while keeping the future goals and present situations of your enterprise in mind should be made after intense contemplation. This should be based on the detailed strategic plans and their implementation details along with the repercussions of such plans while keeping the future in mind. Here, we give you insights on some key considerations that will help you in making the right decision for your business.
Have a Well Structured Financial Plan
Finance is the most important and driving department of any business. The way you plan and execute your finances in your business directly impacts your growth. The salary of remote developers in some Asian and Eastern European countries is much lower than the in-house employees in some North American and Western European countries. So, if you hire remote developers, offshoring gives a financial advantage to you by saving more.
The concept of offshoring looks very appealing due to the cost-effectiveness and high productivity of the model. But, there are still a number of financial considerations to look ponder upon. There are a number of noteworthy expenses involved in setting up a remote team. To name a few, these consist of hiring costs, training programs, payroll expenditures, documentation, employee assistance, various taxes, insurances, long-term sabbaticals or vacations, maternity or paternity leaves, paid leaves, etc.
You should be clear on some of the following financial aspects:
In which country are you planning to build your offshore team? Look into the accessibility and investment options intently. Usually Ukraine or South Asian countries like India, Philippines provide high-quality developers at cost-effective rates. Also, pay attention to the financial policies and support that the Government of these countries offers to businesses. You should be clear on the pros and cons of such policies and their impact on your business, going ahead.
Be clear on the salary budget of the professionals that you are hiring. For this, conduct detailed research and figure out what works best for you. The cost would also depend on the kind of skills that you are looking for. The more skilled the talent, the more expensive it will be for you.
Are you looking to hire a team of developers on your own or hire a team from an offshore recruitment firm? Both options cost you differently. So, do your full research on where to hire from. While hiring on your own would comparatively be cheaper, it will require a lot of research and effort.
Hiring a team of offshore remote developers directly from a firm like EngineerBabu would help you save time and money, in the long run. Do not just focus on savings, but also give equal consideration to the good quality of developers that you hire. So, be ready to spend some amount of money on hiring the right fit.
Divide your financial expenses based on various departments of your business. You should be clear on the budgeting for the projected expenses so that all the departments of your enterprise progress smoothly and simultaneously. As the decision-maker, be mindful of not letting any particular business section suffer due to over expenses in other sections.
Managing Administrative Operations for the Offshore Team
Offshoring comes with its own sets of operational hurdles. Therefore, before you set up a team of remote employees, it is imperative to have a clear understanding of the working and the process flow in a remote team. You must make a list of all possible shortcomings while working with a remote team and the solutions to such possible challenges in the future. You need to be very clear on your approach to carry out administrative operations as the team members do not have any face to face interaction in real-time and have diverse cultural backgrounds.
There must be a well-defined system to handle routine team meetings, to conduct daily one-on-one interactions of team members (if needed), to manage daily administrative operations so that every remote employee is able to gel up well within the team and doesn't feel left out.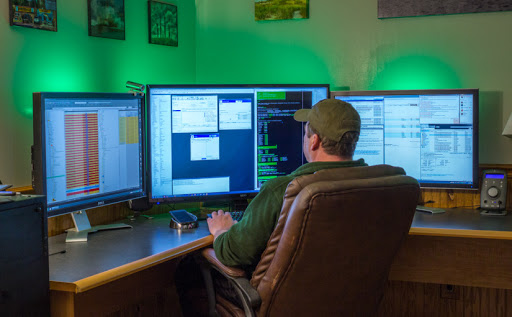 When Hiring, Focus on Talent, Commitment and Reliability
Working with remote employees is not an easy task. Trust is the primary factor that binds the employees and the employees in a remote work environment. Hence, it is very crucial that you hire someone who is skilled as per your requirements as well as whom you can trust. For this, it is very important that you define a hiring process that will enable you to hire the right fit for the long run. Hence, define your hiring process such that there are several stages where you can test the reliability and the acumen of the candidate. Give importance to candidates who have prior experience of working with a remote team as this will facilitate you to easily maintain the team.
Pay attention to the hiring step as many losses such as the bad hire loss or loss of losing an employee can be avoided if you hire the right candidate and give a considerable amount of time to hire a candidate. Hiring a wrong candidate can turn out to be a costly affair because every employee in an organization has an immense bearing on a company's success. The hiring costs related to hiring an industrious employee are relatively less than the price and total effect of making a bad hire in a company. Keep in mind that it is always better to spend more time in finding the right fit than wasting time and money by losing a hire and then finding a replacement.
Emphasize on Offshore Team's Skill Development
A team member's individual growth directly contributes to the team's growth and consequently, the business grows. Once you start focusing on the skills development of your developers, their progress will have a directly proportional impact on your business's growth. While working with a remote team, it is important to keep them updated with the on-going trends and technological advancements. Hence, as an employer, you should always focus on your employee's growth. Further, all the team members have had different learning experiences and bring different levels of knowledge on the table. Providing a standard course or certification to all the team members would enable them to have a common ground of understanding and further assist them in working towards a common goal.
If you have a team of developers, you should offer the best certifications and courses to them that will help them to accentuate their talent. Nowadays, there are a number of websites that provide online courses and certifications. Based on the employee's skills and requirements, you can offer them the best courses. This not just helps them to learn more but also develops a feeling of trust and reliability of the company. Such steps help you to retain the talent as they feel secure and being looked after.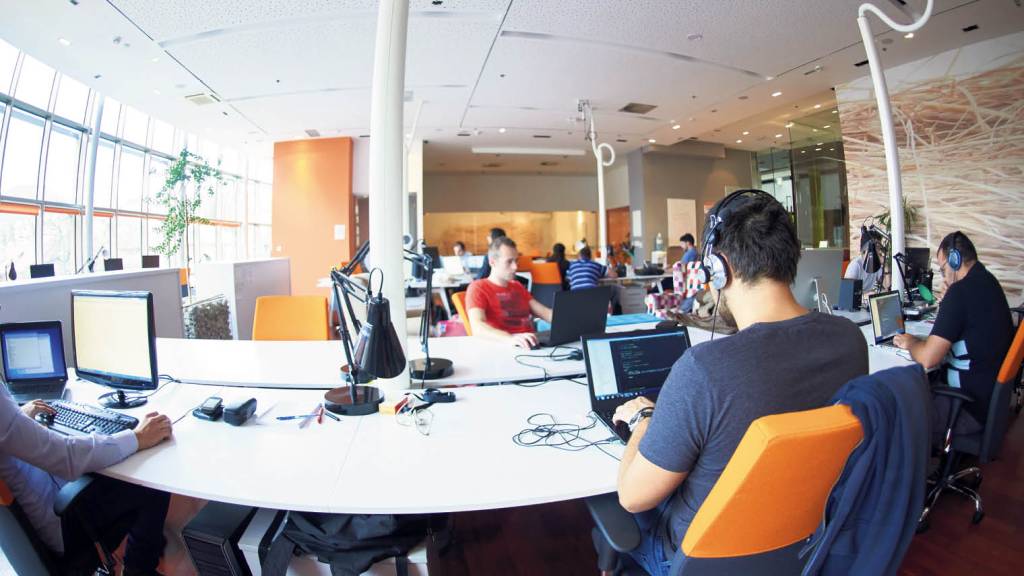 Managing Communication within the Offshore Team
Remote teams are built on strong communication skills. Therefore, one of the major considerations to build a robust remote team of developers is strengthening your communication system. This can be done by using the most advanced technology offerings like skype/slack etc. As remote work is distributed in various time zones, time-management needs to be given priority and flow of communication should be managed within the team keeping this in mind. Organizations should make proper use of technology to keep their administrative tasks inflow. In today's day and age, there are a number of software and tools to keep everyone in the team in sync with the progress of the team's project.
Some of the tools that your remote team can use include:
Zoom video
Skype/Slack
Basecamp
GoogleDrive/Dropbox
Trello
Todoist
Time Doctor
WooBoard
Evernote
Work on Cultural Gaps
While working with a remote team, it goes without saying that the team members come from diverse cultural backgrounds and different understandings of teamwork. Therefore, it is very important that you take care of the cultural gaps and bring them to your team's advantage. This can be done easily by focusing on the good aspects of each culture and bringing together the best of various cultures to grow ahead.
While framing the onboarding for a new team member, make sure the induction session has a special mention of the aspect of diverse cultures. There should be clarity on the values and principles of respecting each other, irrespective of ethnicity and roots. To further strengthen your remote team, pay attention to conducting workshops and sessions on valuing cultural diversity and mutual understanding among the team members.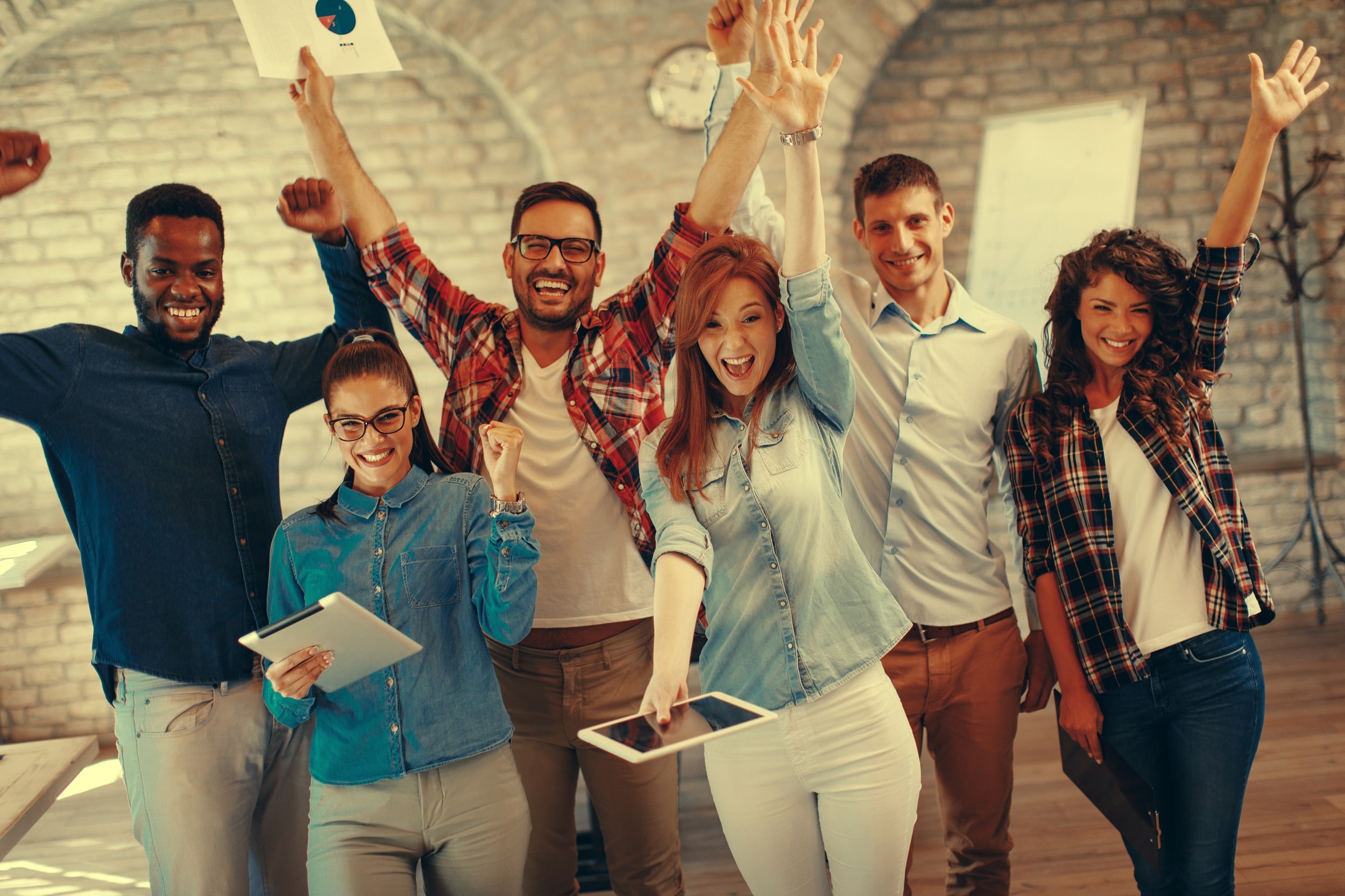 Let Go off Preconceived Notions
When you set up a remote team, it is of utmost importance that you do not pay attention to any preconceived notions that you already have about the offshore model of business. Put your efforts and see for yourself how it goes. Do not let someone's negative experience affect your decision. Learn from others' mistakes but do not stop your progress. For example, many people have the notion that the hire AngularJS developers or any specialized developer remotely does not work at par with the in-house employees. But, this is entirely dependent on various factors. What might have worked for others, might not work for you and vice-versa. So, the best thing to do is to take the plunge and finally decide for you.
The Takeaway
Setting up your remote team at an offshore location might appear to be a tedious task with a lot of considerations. However, if you analyze things properly and conduct extensive research, it might turn out to be one of your best business decisions. Analyze and ponder on every business aspect and then take the plunge to look for yourself. An organized approach to offshoring your remote development team that zeroes in on structuring a detailed strategy will definitely bring good outcomes. To achieve this, you should plan out a well-defined road map such that any extended learning bends and laid off efforts are avoided while keeping the risk involved in consideration.
How can EngineerBabu help you build an Offshore Team?
With a decade long experience in offering the best developers to businesses of various sizes, EngineerBabu is the one-stop-shop to all your offshore remote requirements. If you are still contemplating whether to go with an offshore team of an amazing talent pool of developers, in making the right decision. Tell us your requirements and considerations and we will come up with the best plan for your business. Just drop us a message on [email protected] and let us help you in your growth!