The time had gone when smartphones were considered as a distraction for students. Today, there're many educational apps that help students learn new things and grow. Many of us have been using educational apps for quite a long time now. The mode of education is ultimately going to be online after the COVID crisis. We have seen during the COVID crisis that classes from primary to graduate level were conducted online so that the learning keeps going on. 
The future of education is going to be entirely online. Earlier, we just had certified online courses that we could take at the comfort of our home, but in the near future, students would be completing their college degrees online; some even have started doing it. Since Online Education is growing its significance, there's a need to design interactive and user-friendly software for teachers and students. 
Developing Educational Apps that facilitate students in learning and give them an environment of a live classroom is the need of the hour. Integrating video, chat, feedback and networking features improves an app's interactivity and enhances the learning experience. If you are also having an educational app idea and want to build it then this blog is right for you.
The culture of learning has now changed. Smartphone has become the new school of the coming generations and different educational apps are the classes. We have Duolingo for Languages class, Solo Learn for coding class, and so on. There are tons of free apps available for educational purposes and there still are a lot of educational app ideas to be worked on.
Here we are going to discuss the top educational apps which are used popularly to learn new courses, subjects, languages, etc.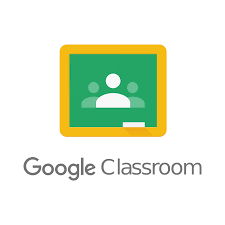 Remember the time when we used to do assignments manually on paper and create a file? Well, today also students create a file but a digital file on the computer or smartphone. It was quite a cumbersome process to create assignments, submit and then wait a long for the teacher to review and grade. 
Google Classroom is a one app solution to the long process of submitting assignments, reviewing and then grading them. It is totally like a virtual classroom. The app streamlines the institutional, educational processes of sending announcements, creating classes, having discussions, asking questions, submitting and grading assignments, asking for reviews or feedback and answers, sharing learning resources, and so on. One can also use apps like Pear Deck, Classcraft, Quizizz, etc. with Google Classroom. 
The classroom is a useful and free app for teachers as well as it helps in organizing day-to-day tasks, foster communication, and collaboration. On the other hand, students can keep their learning resources organized in the 'Classwork' page, submit assignments easily and can give quizzes in a locked mode without any distraction. Google classroom the counterpart for an actual classroom. Teachers share code with the students to enter the virtual classroom. 
Key Features of Google Classroom
Improvised Communication

Assignments Organization

Teaching Resources

Communities & Collaboration

Learning Resources

Administration Management

Device Compatibility

Other apps integration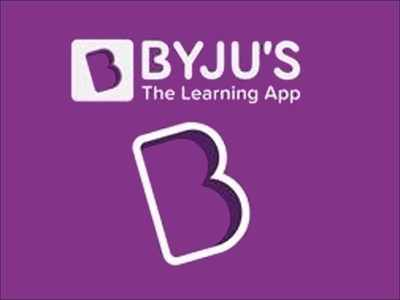 BYJU'S is one of the most loved school learning app in India due to its engaging videos, interactive questions, test and performance analysis, expert teachers, and valuable educational resources. It is an ed-tech company that offers highly engaging, adaptive and efficient learning programs for students in classes 1 -12 (K-12) and competitive exams like JEE, NEET and IAS. 
The Byju's educational app was launched in 2015 and has crossed over 50 million downloads. On average, the registered students spend 71 minutes daily on the app due to the high quality of educational substance. Byjus focuses on providing the students with a great learning experience so that they find it interesting. For example; BYJU'S Early Learn App, 'The Disney' for students in classes 1-3 featured Disney's favorite characters of children.  
The app is designed with user-friendly interfaces to adapt to every student's unique learning style, as per their pace and style of learning. BYJU'S learning products have enabled millions of students globally to learn on their own. The new learning technologies and innovations have made students more inclined towards and fall in love with learning. 
Key Features of Byjus
Video Lessons

Live Classes

NCERT Books & Solution

Subjective Learning assets 

Personalized Learning Journey

Practice Tests

In-depth Analysis

Concepts Visualization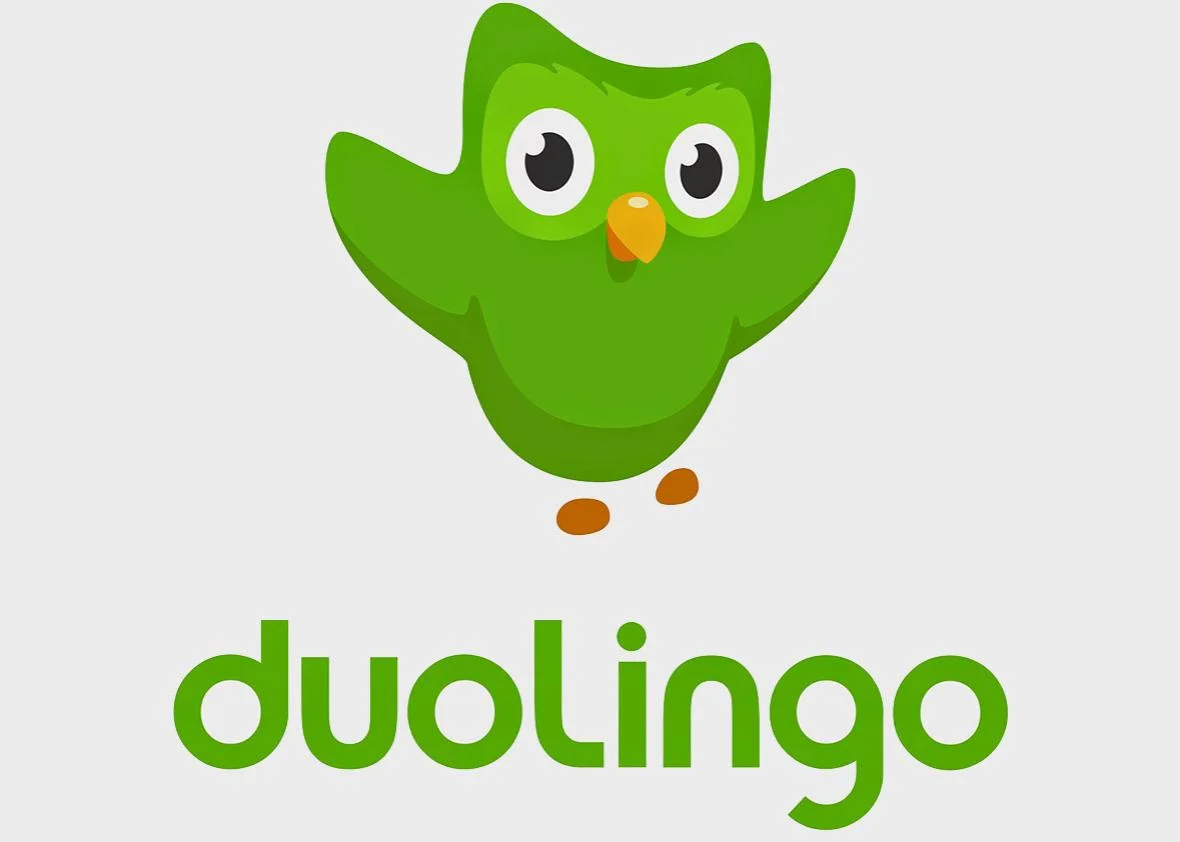 When it comes to User Interface and User interaction, Duolingo tops on the list. This is a free app that provides users with a personalized learning experience and motivates them to learn more and more by giving them rewards and badges on the completion of a level. Duolingo is no doubt the best language app. With its user-friendly learning techniques and visuals, Duolingo is the most preferred language app around the world. Learning on Duolingo is literally a fun experience and leverages a unique learning experience. It actually feels like playing a game, accomplishing levels, earning rewards at the end of it and starting a new level. 
Duolingo is a free language learning app where you can find all the foreign languages that you wish to learn. It not only helps in knowing the language but speaking it too. The audio exercises where the user has to speak the words or sentences help them speak fluently. Apart from that, there are proper levels like A2, A1, etc. as you have in universities when you give the proper exams. The app is inclusive of all the learning methods, memory techniques, and useful tips for the learners. 
Key Features of Duolingo
Effective enjoyable learning methods

34 hours with this app is equivalent to any course in a semester.

Assessment Exam

Quick 5 minutes lessons

Rewards and Badges

Vocabulary and grammar games

Proficiency certificates accepted by Universities

Pronunciation tests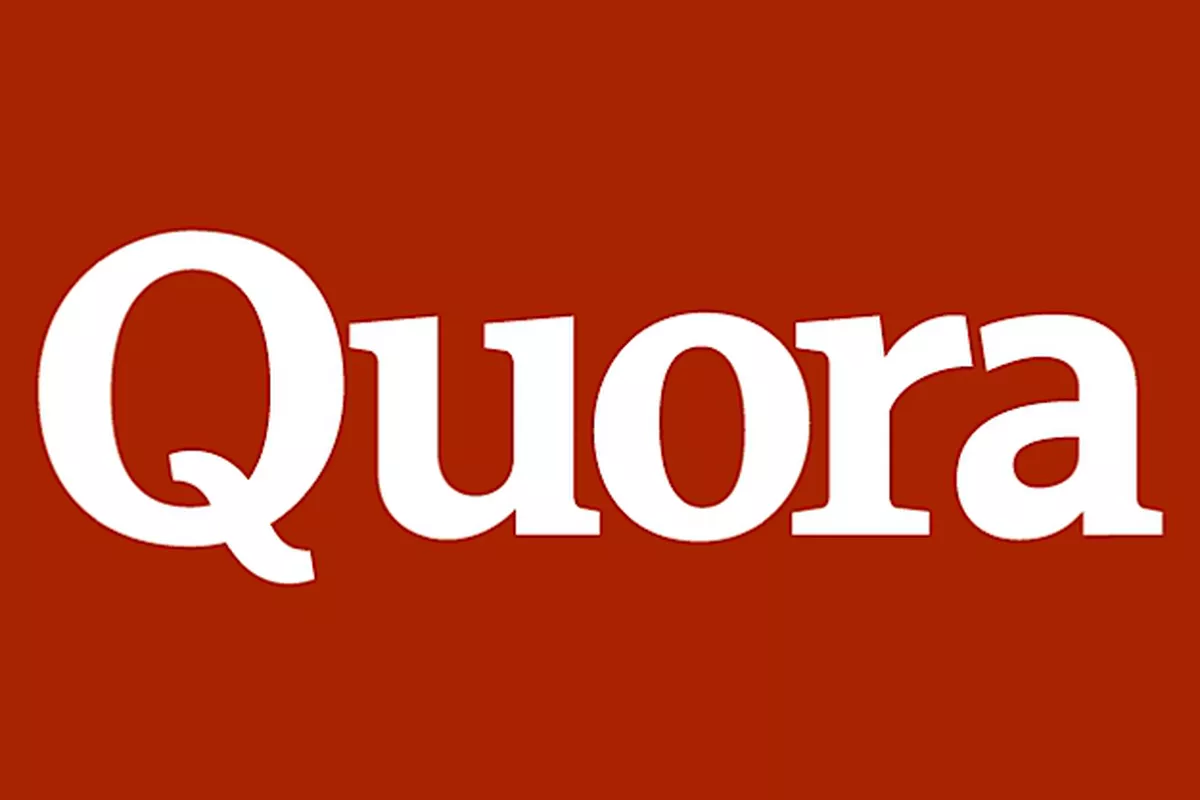 Quora is an international question-and-answer website founded by Adam D'Angelo, Charlie Cheever. Quora is one of the most popular platforms for knowledge sharing worldwide. Here, some people ask questions about any subject and other answers. Quora today has a huge community of readers, scholars, researchers, nerds, and curious individuals. The initials in 'Quora' stands for Questions and 'a' for answers. Its owner, Quora Inc., is based in Mountain View, California, United States. 
Quora is a Q&A platform that empowers knowledge. Knowledge is power and it enhances by sharing. Quora is a platform for people to share and grow their knowledge. Apart from factual knowledge, people also share their opinions, experiences, and stories which make it even more interesting. Quora hence provides you with a personalized set of knowledge relevant to you. The best thing about Quora is you can find different aspects or counter opinions about a topic in one place only since there are different people who answer the same question. Whether it's history, philosophy, science, politics, literature, or any other field of subject, you'll find everything here. It also covers some general questions of life about relationships, friendships, parenting, mental health, and so on. 
Quora is a free app for curious minds, all you have to do is search your question and most probably you'll find it there already, if not you can add it. It also allows the users to follow people who write good answers so that the new answers they write comes into their feed, follow topics, and spaces of their interest to that they keep updated about it. One more thing which distinguishes Quora from the rest is its Offline Meetups. Some of the Quora members have formed a small community in their city where they held meetups once in a month or so to gather and discuss current affairs, brainstorm new ideas, talk about the advancements in technology, or debate about the government's policies.
Key Features of Quora
Get varied answers to the same question

Follow topics and spaces of interest

Browse through quality content

Follow leaders, scholars 

Become Top writer 

Gain Credits

First-hand knowledge from credible people

Networking with like-minded people

Offline World Quora Meetups

Saving bookmarks

Downvote feature 

Strict moderation policy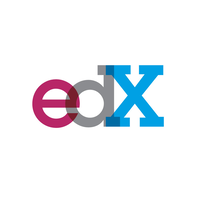 edX is a global platform for education founded by Harvard and MIT. It has a global network of students coming from different continents of the world. Around 20 million students and professionals are using edX to take courses from the top-ranked universities and industry-leading companies in the world respectively. It has been transforming the old school education, by enabling serious learning from top schools and universities available at home. It removes the barriers of cost, location, and accessibility and makes education equal for all.
edX has a wide range of courses for students belonging to different fields of study. Computer science, history, languages, engineering, psychology, literature, writing, electronics, physics, philosophy, biology, or marketing, edX has all the courses for you.
edX is a leading massive open online course (MOOC) provider worldwide and it hosts university-level courses in a wide range of disciplines. Some of the courses are free while some are paid courses. Apart from that, it also conducts research into learning based on how people use its platform. edX is a nonprofit organization that has been helping millions of learners globally. 
Key Features of edX
2500+ Online Courses from 140 Institutions

Weekly learning sequences

Interactive learning exercises

Short engaging videos

Online discussion forum

Online textbook

Online laboratories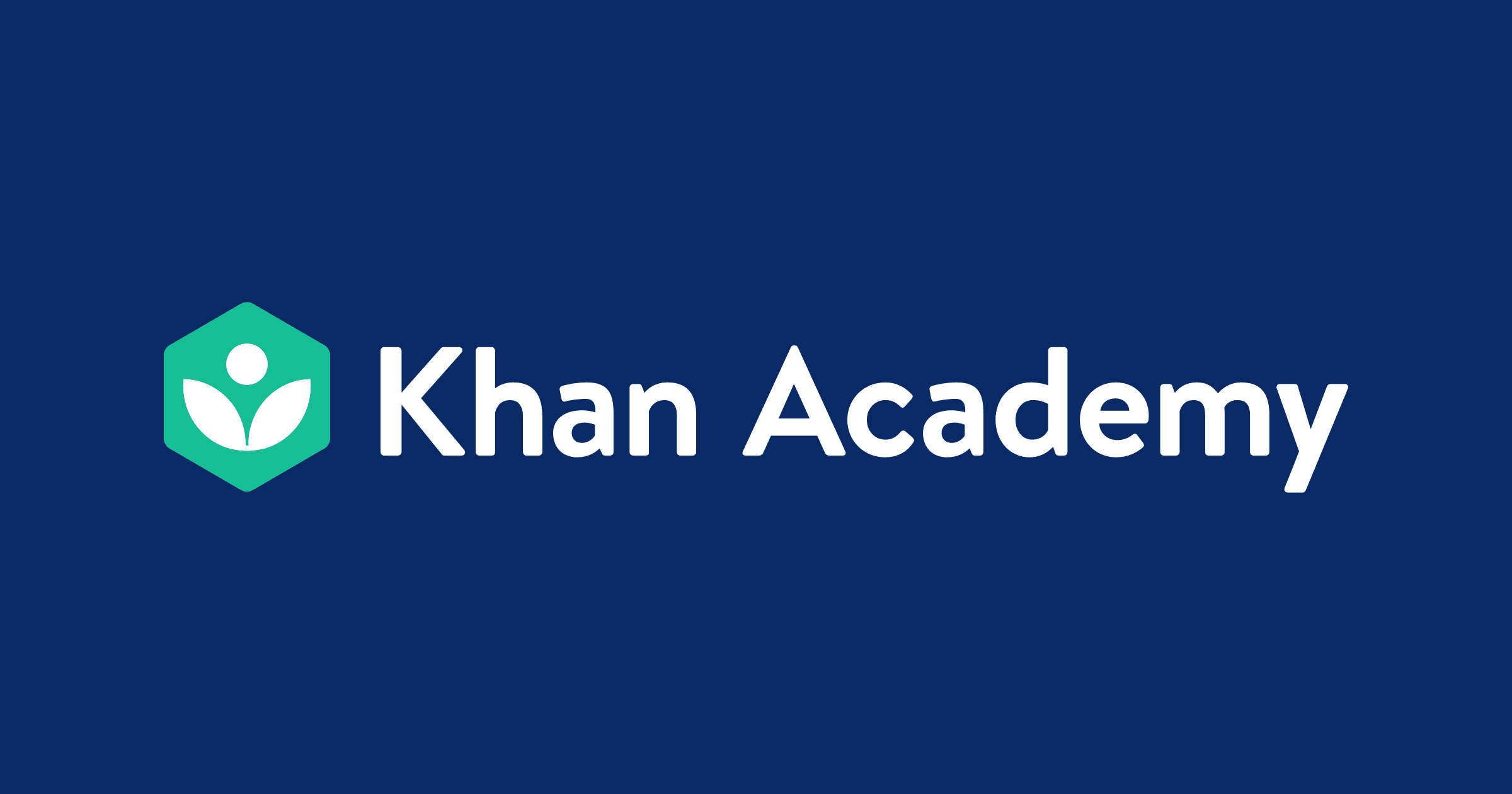 Another useful educational app is Khan Academy. It is quite famous now and most of you would be familiar with it. One can find video courses, practice exercises, tests, and notes of lessons in math, science, literature, and many more. One just needs to choose what they want to learn and search that topic on this app. Pretty soon, they will find lots of courses, video lessons, texts, and on that topic. Khan Academy has a carefully curated content created by experts. It includes lessons for students of K-12, early college, grammar, science, history, SAT®, and more. 
Khan Academy invariably secures a premium spot in the list of the top 20 educational apps for students. The app has become quite now as it is a free app and it helps in learning a range of topics. Their app's mission is to provide free and world-class education to everybody. One thing that students like about Khan Academy is their Video tutorials display a recording of drawings on a virtual blackboard (like a teacher giving a lecture) to explain difficult concepts of physics and chemistry. 
Key Features of Khan Academy
Over 10 thousand videos lessons

Short visuals to learn different formulas 

Personalized Learning

Progress Monitoring

More than 40 thousand practice tests 

Available in multiple languages

Expert Teachers

Resources for SAT, MCAT, LSAT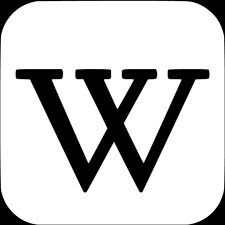 We all are familiar with Wikipedia and rely on it as the most trusted source of information. Wikipedia web page ranks at the top in the Google search and now they also have their mobile free app which is equally loved by students. Wikipedia has the fastest updates on millions of topics. Whether it is a theoretical concept or a biography of some scientist, Wikipedia provides you all the details in a systematic form along with relevant references in the end. It won't be an exaggeration to say that reading a full Wikipedia page about a topic provides you with detailed knowledge about it. 
Students have been benefiting from Wikipedia for years and generations now. Whenever they get a new topic for research or a new project, Wikipedia is the place they go to, and happily, they have the Wikipedia app on their smartphones now. The best thing about Wikipedia is that you'll find all the necessary linking and sources. So. when you stuck at some terminology, you can easily go through another page linked to it. It makes Wikipedia a broad school of knowledge and due to the proper citations, it feels safe to rely on it. 
Key Features of Wikipedia
Over 40 million articles 

Articles in 300 different languages

Linking to relevant articles

Citations and references

Non-profit organization

Broad detailing

Largest source of information on the internet

No hidden charges  

No advertisements

Most reliable source of information

Systematic Layout

Continuously updating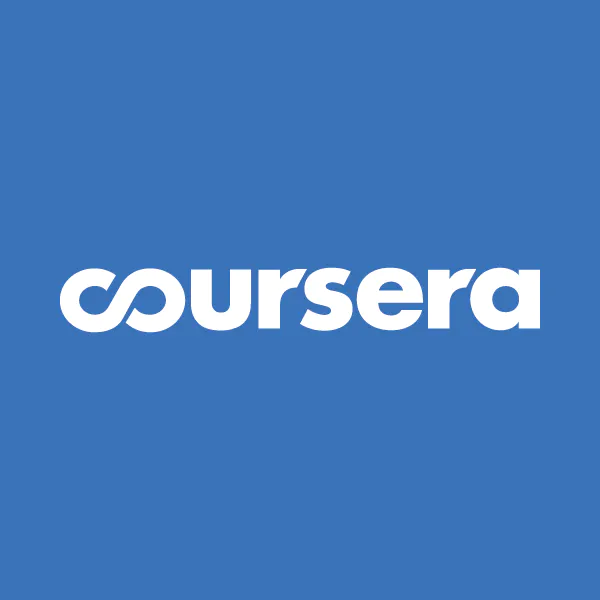 Coursera is one of the best educational app that has made it easy to learn different things anytime from the comfort of your home. Whether you are a student studying in university or a professional working in a company, Coursera has something to offer for everyone. You will find tons of exciting certified courses and specializations in various subjects. The course structure is easy and divided in 8 to10 parts with each part consisting of video lessons. There are different kinds of courses, some are long while some are short but they all follow a similar structure which makes it familiar for the students. 
The course instructors are selected from different universities and are experts in their respective fields. They are also trained as course instructors to ensure that students are engaged and complete the course. With the Coursera mobile app, it is now easy to complete your courses online on your smartphones only. Students also need to upload assignments in some of the courses and the courses are beautifully designed to ensure the students like the courses. 
Key Features of Coursera
Certification

2000+ Courses

Specialists from over 140 universities

Degrees from prominent universities

Video streaming from some university's lectures

Share certificates to get recognition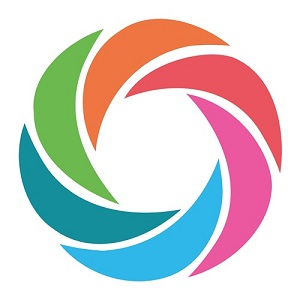 The world is going digital and it rises the scope of coding and programming than ever. If it wasn't about coding and programming, we won't be apps on our smartphones or websites to browse. Also, it was for coding, we could have many tech geniuses like Elon Musk, Bill Gates, Mark Zuckerberg, Jack Ma, etc. in our world.
SoloLearn is essentially a pool for programming enthusiasts, it's like a playground for coders. Whether you are a beginner or a pro, soloLearn can get you master your coding skills with its large collection of free coding tutorial lessons across languages like java, c++, python, swift, PHP, HTML, CSS, JavaScript, and so on.
As we have seen due to the COVID crisis, everything is going online. Whether it is the new culture of 'Work From Home' or 'Online Virtual Classes', it has been possible because of the web and mobile software development. Hence, the demand for coders is highly rising. It calls for the learning of programming languages. SoloLearn is the perfect educational app to start your programming journey or to brush up your coding skills. The app helps you in learning all the languages which are the foundation of several mobile app development frameworks. The app provides a great opportunity for students to learn programming languages and grab a good job in IT.
Key Features of SoloLearn
Interactive community of coders

Peer Support

Engaging Lessons

Available on all major platforms

Simple and enjoyable

35,000,000 learners

14,000 Quizzes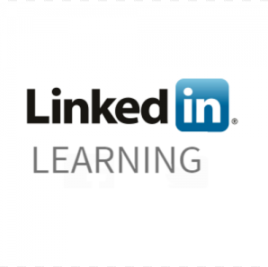 LinkedIn Learning is the best educational app through which you can advance your career. Since it is the authorized app by LinkedIn, it makes it a more credible source to do the certifications. And the best thing is you can add those certificates to your LinkedIn profile easily and it enhances your profile, ultimately adding authenticity for your skills. The courses are trustable and hold great value in the industry. So, if you're a professional who wants to excel in the corporate then doing relevant courses on LinkedIn Learning will certainly going to help you.  
There are a variety of verticals and a large no. of courses to undertake on LinkedIn Learning. There are courses as short as 30m and as long as 8h or so. LinkedIn Learning caters a wide range of users from students to professionals. With its simple and short courses, you can learn and get certificates very quickly, all it requires is a paid membership fee which you can either pay on a monthly basis or on a half-yearly basis. The courses are worth the fee and this app is a true companion to excel in your corporate journey. You can explore tons of content on different topics which gives you practical lessons to apply in your work.
Key Features of LinkedIn Learning
Save Courses

Check Progress

Share courses with friends

Add certificates to LinkedIn profile

Join course discussions

Ask questions to the mentors

Connect to the mentors on LinkedIn

Download courses to watch offline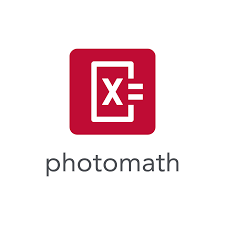 Mathematics has always been a fear for most of the students. Numbers appeared like monsters to a large no. of school going kids. No matter whether you are in school or college, Mathematics is a subject which can frighten you with its complex numbers, difficult formulas and hard to understand theorems. Photomath is an app to belittle the fear of Maths among students and to help them solving typical problems easily. To everyone who finds maths challenging, Photomath is a very useful, productive and a free app. It can tackle difficult problems very simply making you fall in love with the subject instead of fearing it. 
Gone are those days when we used to get stuck on a math problem and could not solve it. This app makes it easy for us to learn to solve any complex math problems. Many statistics have listed it as one of the best math learning apps for students. The Learning process in Photomath includes taking a picture of handwritten or printed questions then uploading it on the app. The app then teaches you how to solve the problem step by step. Complete instructions and explanations enhance the learning procedure. Wish we had this app earlier, it would have helped us complete the Maths homework.
Key Features of Photomath
Scan printed/handwritten problems

Multiple solutions

Animated tutorials

Interactive graphs

Scientific calculator

Runs offline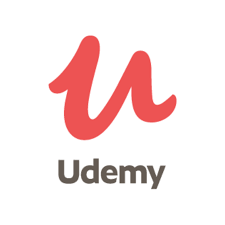 Udemy is no doubt one of the best learning apps for students and everybody else out there. Udemy has got 130,000 video tutorials for its online courses. There is a wide variety of courses that range from technology and business to social sciences like history, geography to personal development lessons like public speaking, drawing, craft, writing, calligraphy, yoga, interview skills, etc. It makes learning easier and provides the learners with an everlasting learning experience that they stick to the app and keep taking new courses. The Udemy's simple but interactive app design also plays its part in retaining the learners.
What differentiates Udemy from the other learning apps its feature that allows us to learn topics at our own pace. The facility to ask questions directly to course instructors makes it easy to clear your doubts when you are stuck somewhere in between the course. Udemy has expert instructors to help you throughout, for instance, if you got some mobile app ideas, Udemy's experts guide you completely in developing an app by yourself. 
Key Features of Udemy
Expert mentors

Open Discussions

Survey creator

Interactive sessions

Personalized Learning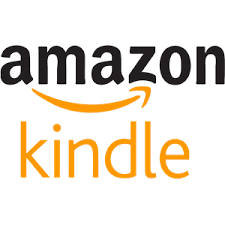 Amazon Kindle is a paradise for readers with a vast library of books of all kinds. Amazon Kindle mobile app has made it accessible to readers to read the kindle books without even having a kindle. There have been reading apps too, but Amazon Kindle tops them due to its extraordinary collection of books and exciting features. You can have your library of books you own digitally on the app, create your' Reading list', download 'Samples' of books they wish to buy before buying it and many more. Features like highlighting lines and passages, making notes, reading progress are some of the kindle app features which give a great reading experience. The print world is receding, and ebooks are the new era of books, and it won't be an exaggeration to say Amazon Kindle is the ace in the race of ebooks.   
The Kindle has millions of books for all kinds of readers, which is why people of all ages love it. It has a huge no. of classics, fictional novels, non-fictional books on physics, philosophy, science, politics, history, art, literature, music, geography, programming, engineering, and whatnot. From self-help books to an untold number of reference guides, textbooks, and more. The app makes it very simple for the readers to find their book's choice and get started with it.  You find it, buy them, it gets downloaded automatically, and then you enjoy read them. 
Amazon Kindle app provides you with Books that are generally less expensive than their physical counterparts so that you can read two kindle books in place of one paperback. Amazon Kindle app has given the luxury to carry your personalized library anywhere you go. You can carry a colossal volume of books in your smartphone within the weight of the smart phone.  Your device can also store tons of books without running out of space, and that's just amazing.
Key Features of Amazon Kindle
Huge collection of books

Build your own library

Create Reading Lists

Download samples

Highlight passages

Create Notes

Search Dictionary

Buy books directly

Follow authors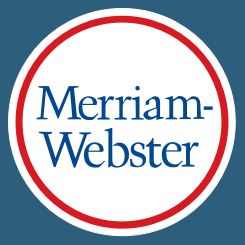 Merriam Webster is America's most trusted online dictionary. With its exciting features and useful resources, it has become famous worldwide. This is a free app helps you find meaning of words in seconds within a click. Gone is the time when we used to carry heavy dictionary to look after the meaning of a word, today we can find meanings, sentence usages, thesaurus, pronunciation, everything on an app. 
The app also has some interesting word games which help you ameliorate your vocabulary. You can create different word lists and go through them whenever you want to sustain your vocabulary. Merriam Webster app also gives you new insights about the correct grammar usages, common misconceptions, and interesting learning about the English language. Merriam Webster is one of the best app to develop a command over the English language and enhance your vocabulary.
Key Feature of Merriam Webster
Pronunciation

Quick Search

Thesaurus

References

Video Lessons

Educational Games

Wordlists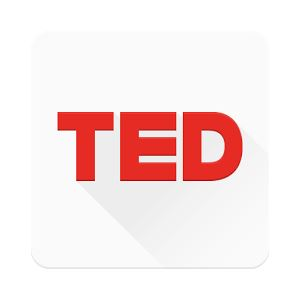 Ted Talks are something we all have been listening for a long now. No matter what subjects or issue, you can find a Ted Talk on it. Ted Talks are a way to build understanding about a subject by just hearing a talk on it from experts. Ted app has simplified the process by giving the access to the talks on your smart phone. Browsing contents is quite quick on a Ted app thaan on a website. One can enjoy Ted Talks through a Ted app anywhere, while they are traveling or while waiting for an appointment. Ted app shelves video contents on various topics of different genres and issues. Also, it doesn't lack any reasons for which you cannot call it one of the best educational apps. 
Key Features of Ted
3000+ TED talks

Subtitles on over 100 languages

Save video contents

Create your own playlists

Bookmark your favorite contents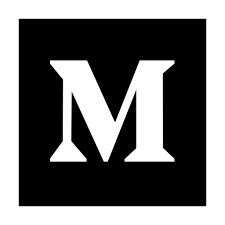 Medium is one of the favorite platforms for readers and writers out there. It comprises a large community of people who comes from different walks of life and have valuable knowledge and experiences to contribute in form of writing. Medium has a very friendly user interface which provides a great reading experience. With the minimalistic layout and basic black and white colors, it builds the readers' attention and that has grown the users of Medium to millions now.
Most of the prominent personalities write on Medium; for example it was recently, the former American president Barrack Obama wrote an article on Medium on the burning issue of George Floyd's death, the issue of racism and what should be done. Hence, Medium is one of the most reliable source of reading and it has articles on almost all the topics around the world. It is truly one of the best educational app for students and other people who are always seeking for new knowledge and perspective. 
Key Features of Medium
User friendly app

Minimalist layout

Exciting Features

Browse images directly

Simple publication

Highlight options

Follow authors

Reading time

Applaud through claps

Publish own writings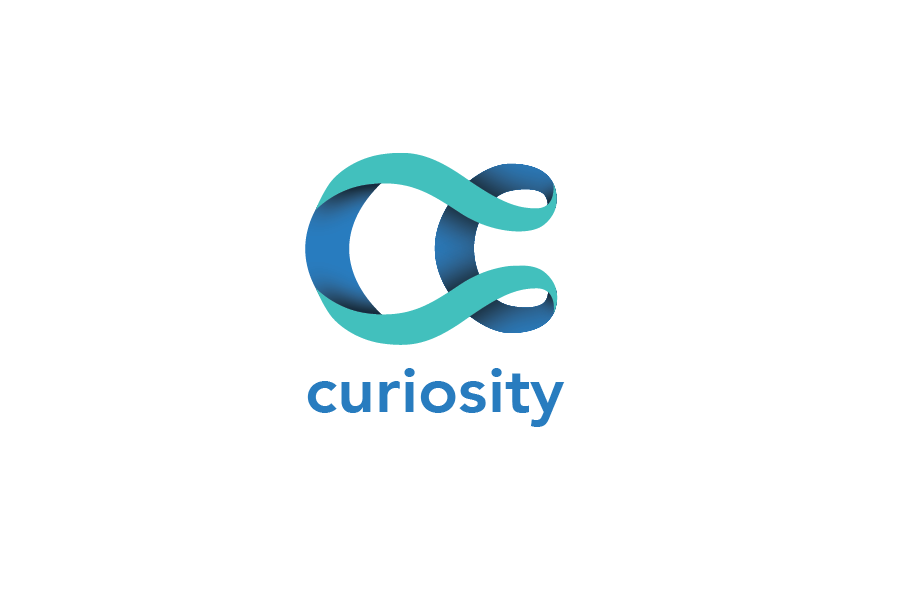 Curiosity is another popular educational app to quench the thirst of curious minds. As the name suggests, Curiosity is an app that satisfies your curiosity by answering your questions in the best possible way. You might be familiar with the popular show "Curiosity" on the Discovery channel. Curiosity app has been developed by the same production. Since the learning habits are changing, and people are consuming more knowledge from their smartphones than watching Discovery channel on TV, the show production team decided to build an app instead.
You can use the free app to enhance your knowledge and learn new exciting things and facts. On this app, you can find knowledgeable articles, video lessons, and audio contents on different topics. Besides, you can also read short stories, novels, and essays in multiple languages. 
Key Features of Curiosity
5000+ educational articles

Interesting video contents

Easy to read articles

Simple vocabulary.

Can be used into a cross-device platform.

Share content with your friends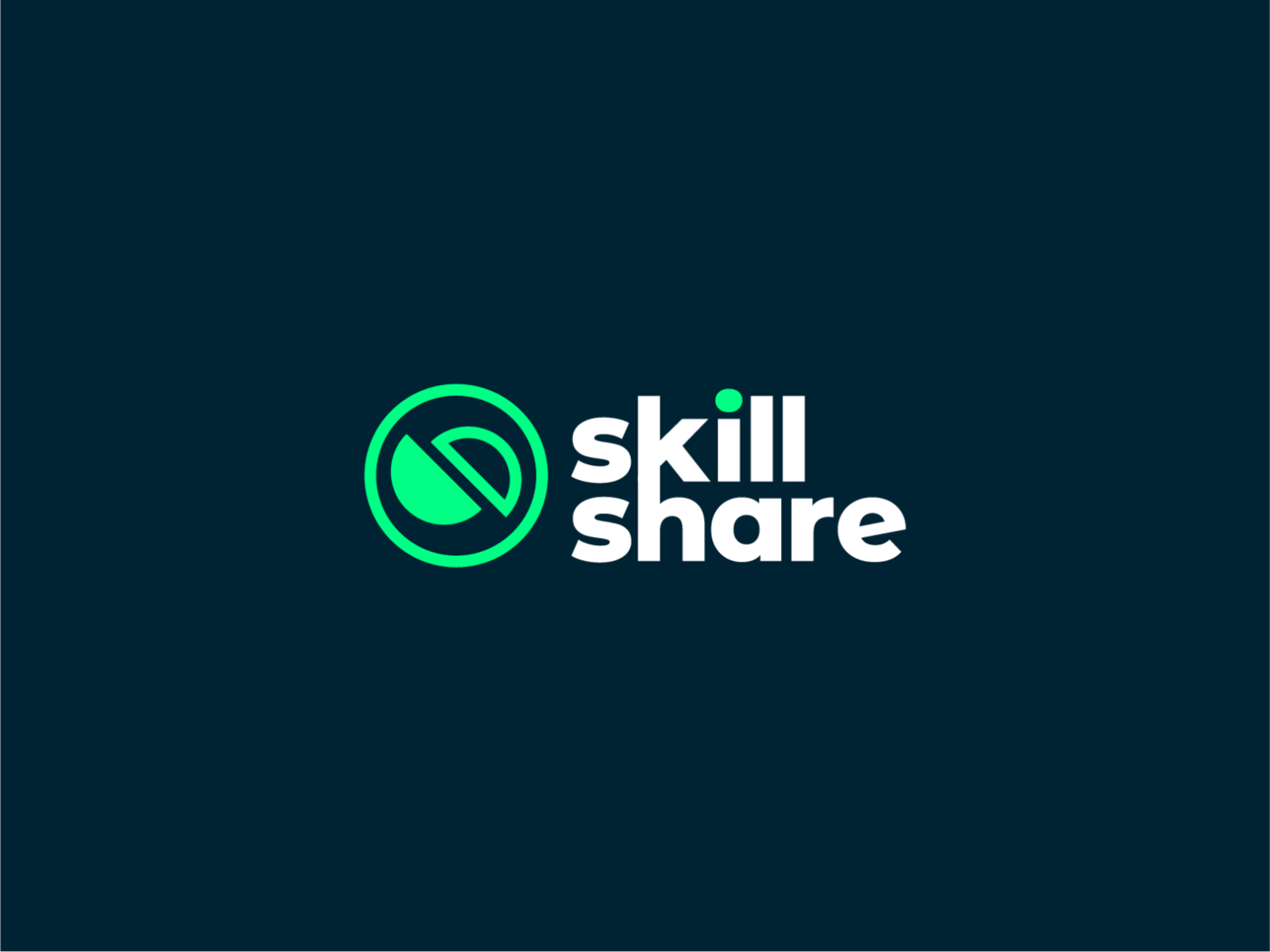 As the name suggests, Skillshare is an educational app for students where they gain knowledge and learn new skills. This is an app that makes it possible to access lectures and classes from professors of world-class universities against the odds of time and distance. You can enjoy live classes from professors of leading universities through Skillshare sitting at your home. 
There are thousands of lectures in technical, artistic and contemporary subjects to open the minds of learners with new concepts, theories and perspectives.It is an online classes based educational app compatible with Android devices. So all you need to do to attend an online class from top professors is download an app on your smartphone. One of the best thing about Skillshare is that the class size is small so it enhances learning through a personal attention.
Key Features of Skillshare
Over 28 thousand online classes 

Community of 7 million learners 

Small class size 

Download classes offline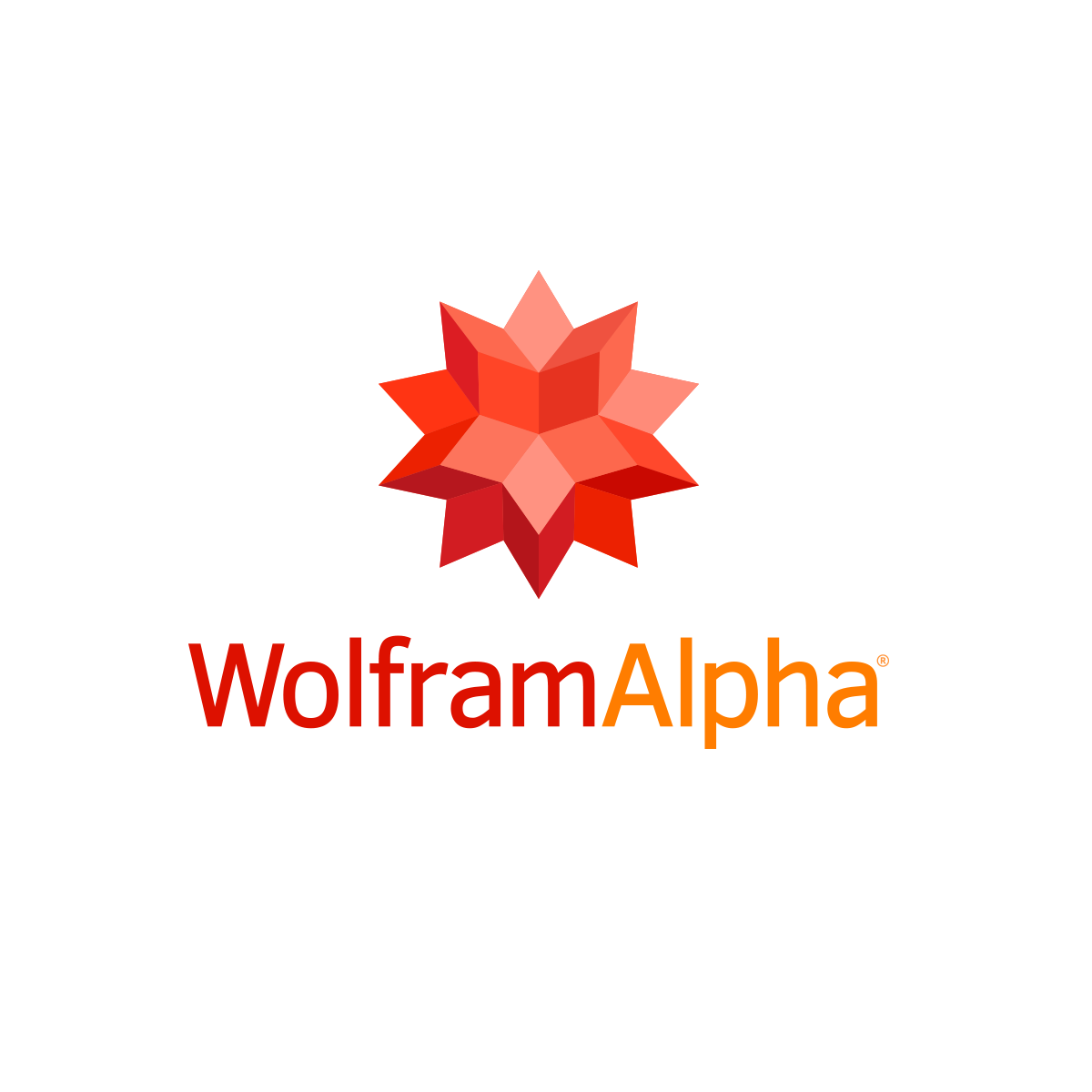 WolframAlpha is another educational app in the series for serious scholars, it's the ultimate tool to get answers. The app also has a calculator along with a wealth of knowledge on tons of topics. It include mathematics, engineering, statistics, data analysis, astronomy, physics, chemistry, units of measurement, geography, weather,  and many more. You can use it for asking about stuff and it'll show you what it is. It teaches some experiments too and  how to do it yourself. 
Wolfram has a lot of additional educational tools, including math courses, reference guides for things like fractals and fractions, and more. Wolfram is the place where you can find answers to whatever you want. Whatever it is some topic of study or something other that this, you can find the topic here and can learn from the specialists. It is one of the most under rated educational apps for your Android device. 
Key Features of WolframAlpha
Topic categorization based on subjects.

User-friendly search engine

Easy to use

Night mode available 

Effective tools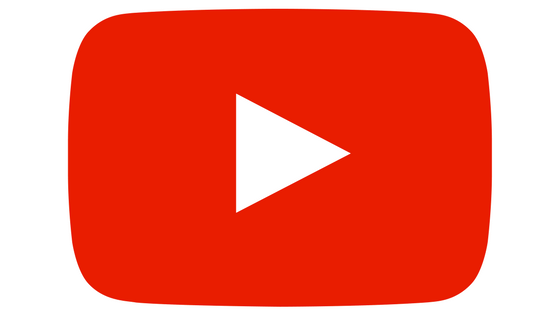 Last but not least, YouTube is an entertainment app per se but has been used for educational purposes tremendously and that makes it in our list of top 20 educational apps for students. It is a go to free app when we are reading something and unable to understand some concept, learning through visuals often helps in learning better. YouTube has tons of content on varied subjects and topics for students to learn from. Almost everyone use YouTube so there isn't anything more to tell about it.
Key Features of YouTube
Create channel

Subscribe to channels

Get notifications

Save Videos 

Create playlists

Download offline

Auto generated subtitles
The world is going digital and the traditional school education system is changing. Students are learning online through educational apps and getting certifications. This opens the market for app development. It is an investment that is going to pay in leaps and bounds. So what are you waiting for? Take the opportunity to build and grow your business.
If you are also thinking about developing an educational app then feel free to discuss your idea with us. Your idea is in safe hands, we at EngineerBabu have an expert team of designers, developers, and all the professionals needed to build an exceptional educational app that hits a million downloads. Hire experienced developers to bring your educational app idea into reality.