Android Q or Android 10 is one of the latest Google-made operating systems for smartphones. The Android Q was officially released on September 3, 2019, but now it is rapidly gaining the smartphone market in 2020. 
Surprisingly, to leave the trend behind with this Android update, Google decided to ditch dessert names – finally.

Now, let us learn about what exactly Android Q or Android 10 is?
What is Android Q or Android 10?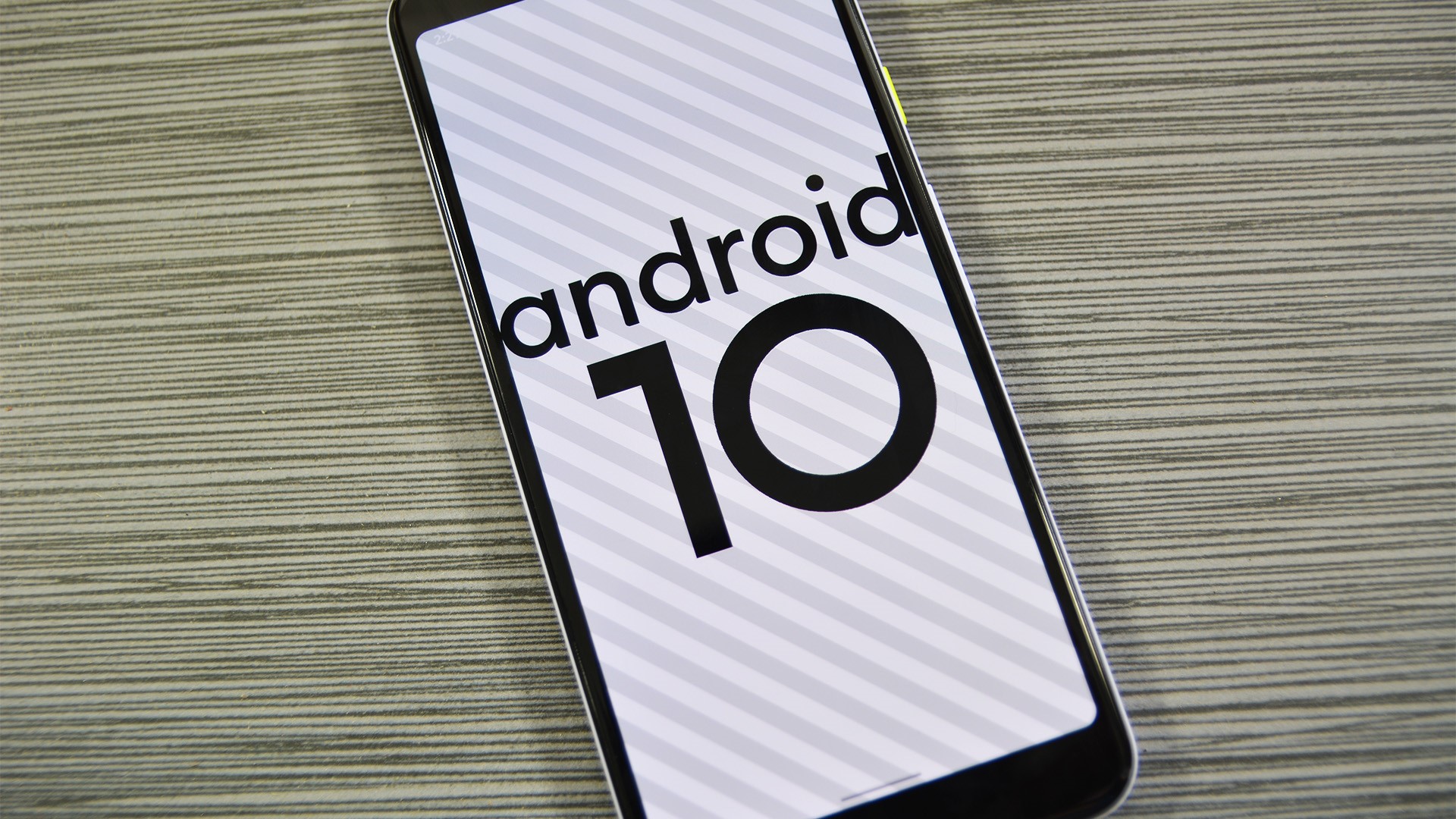 Source: AndroidAuthority Website
Android Q is officially named as Android 10. It is the tenth major release of the Android operating system by Google. However, Android 10 is the 17th version of the Android Operating System.  After the launch of Android Q, it started with Pixel phones and has slowly been making its way towards other devices. 
The updated Android Q is loaded with new and interesting features, ranging from a dark mode theme that helps save battery life to a privacy enhancement, and many more.
Its few features have been highlighted during the first unveiling of Android 10 at Google's Annual Developer Conference I/O. These are native dark mode, enhanced privacy, location setting, 5G phone support, support for foldable phones, gesture navigation, and many more. The Android Q operating system has definitely had a lot of improvements. 
With Android Q, Google bid adieu to not only the dessert name but also a farewell to the back button. Google also mentioned about introducing Android 11 in the market very soon. 
Hence, the official name of Android Q chosen by Google is now a very simple numerical name, i.e. "Android 10". Yes, the name is a bit boring and unexpected as well. But it's all part of rebranding from a huge brand Google is having for Android as a whole.
Well, let's take a look over the number of new Android features Google has introduced in this new Android Q smartphone operating system. Here, we have compiled a list of the few best features that you are going to experience in the Android 10 operating system. 
Best Features Android Q or Android 10 is Offering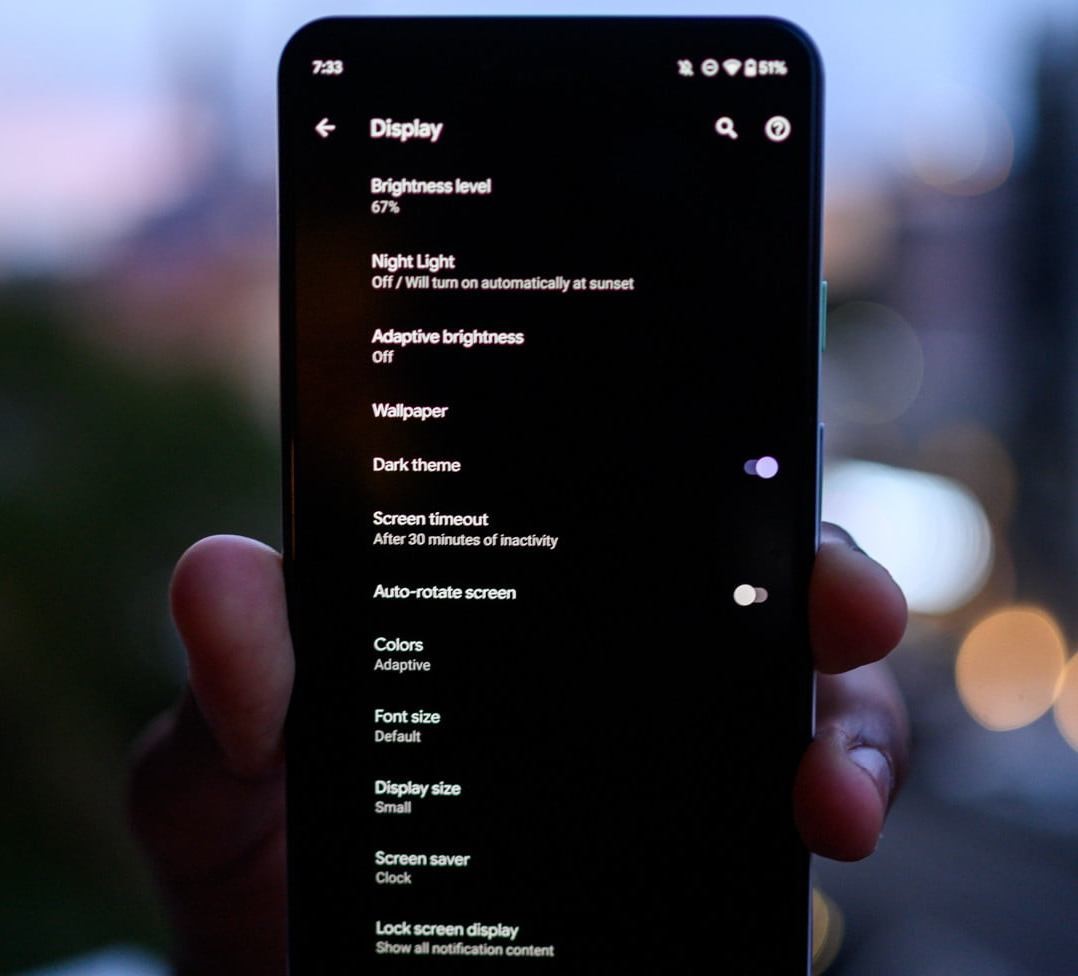 Source: DigitalTrends Website
With this dark theme introduction, Google finally answered the longing question of its users. Now, the user of Android Q will have their entire system in a dark hue. It has been basically adopted to make it easier for the user's eyes. This will save battery consumption as well. 
It is quite easy to turn on the dark theme mode; just go to the Quick Settings tiles or access the Display section in the phone settings. The Dark Theme mode will also get automatically activated in the Android Q phone when you switch the user mode to a battery-saving mode. 
Initially, the dark theme mode is only limited to Google's app only, such as Gmail, Calendar, Photos, Google Drive, and other Google apps. However, the company is offering an API to developers to enable dark themes, so their app follows the rest of the operating system as well, i.e. Android 10.
It is also expected that Google will retain this Dark Theme mode in the future Android operating system updates as well. So hopefully, you can experience this feature in Android 11 in a much more enhanced way – obviously.
Instead of following the Android's traditional button navigation method, now, the Android Q will make it possible with simple taps and swipes. It will help users to easily move between apps and go back to the home screen directly. 
Though the process of gesture navigation will vary because of different companies of smartphone makers. But being a user, you can search for the "Gestures" or "Gesture Navigation" in the Settings app and find it. 
This gesture navigation is a replacement of those three button features in the navigation bar. Now, you can directly swipe up from the bottom of the screen to go home, from left to right to go back instead of tapping the button. To access recently opened apps, you just need to swipe up and hold for a moment.
Now, you must be wondering how to access Google Assistance with just a simple gesture. For this, you need to just swipe diagonally from the right or left bottom of the screen and hold it at the other end until it appears. However, you will also get to see the separate assistance button on the home page and the multitasking screen.
Enhanced Location and Privacy Tools
Android Q has added more granular control over how any application can use your location information. In previous versions of Android Operating System, once you have given access to your location in the app, it remains on and will always be tracking you until you are having that app installed in your device. 
Whereas, with Android 10, you will have the option to let the app access your location information only when you are actively using that particular application. This will not only enhance your privacy but also make sure to save the battery as well which the apps used to exhaust while being in an idle mode.
The Android Q also provides an option to opt-out ad retargeting and enhance the personalization. Therefore, all the privacy settings like location, web and application activities, app permissions, will now be in one place and requires the user's permission to access it.
Smart Reply support in all Messaging Apps
One of the great features, the smart reply, has been addressed by Google in the Android Q operating system and predicting what you are going to say in response to the particular message. Currently, this feature is only available in Google apps, but the smart reply feature will soon become available in all messaging apps in Android 10.
The smart reply Android feature basically uses machine learning to suggest three short and simple responses that might be applicable for the message you received. These short responses include appropriate emojis as well. 
The smart reply in Android Q will anticipate actions and suggest the appropriate three responses for the received message.
Incognito Mode for Google Maps
Google Maps is a popular tool used by many for their personal use and is used to monitor and save each activity of the user. But now, the user can easily navigate Google maps by going with incognito mode or private search mode. 
It is quite similar to the Chrome browser, or YouTube provides a private search or incognito mode to its users. By turning on this feature, you can search for or navigate the places without having the details saved or linked back to your personal Google accounts.
This private search mode Android feature can be easily activated just by tapping on the profile image in the search bar at the top of Google Maps. Though, this feature is currently available for users in Google Maps only. Google is planning to provide the same Android feature in Search App as well at a later stage.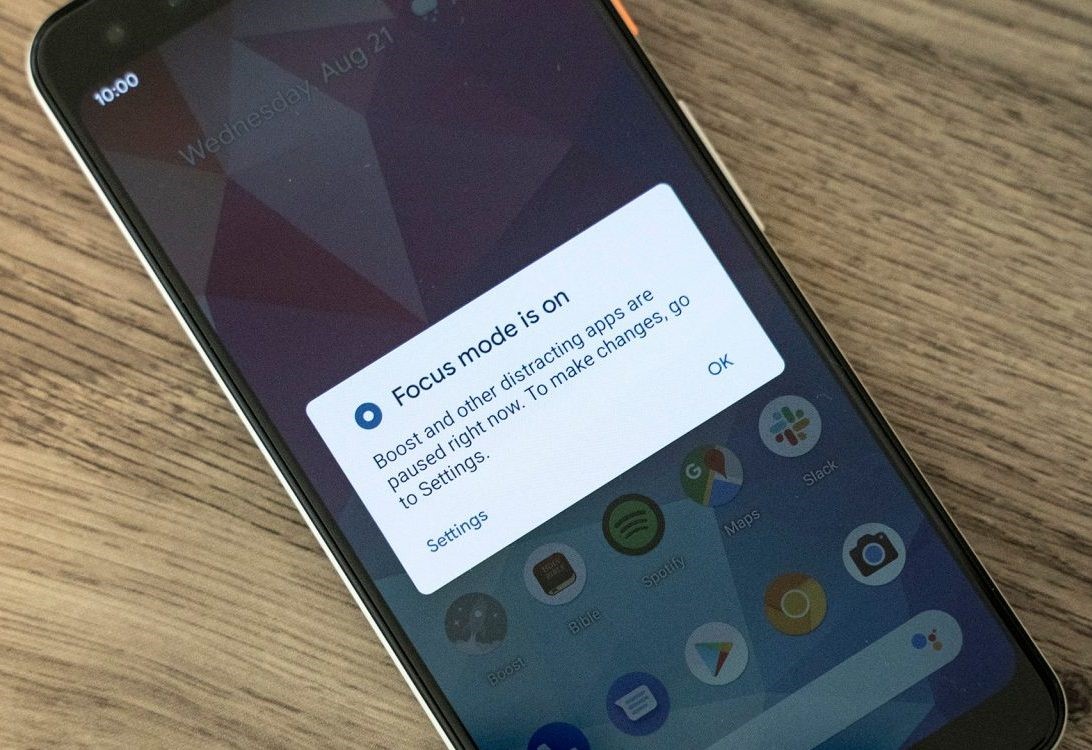 Source: 9to5Google Website
Digital Wellbeing suite of tools is added by Google in Android 10 as a new feature to help users focus without distraction. It is one of the prominent user-facing Android Q features termed as Focus Mode and an extension of the Digital Wellbeing suite. 
Focus Mode will help user's by graying out apps which you find distracting while hiding their notifications. The Digital Wellbeing feature serves you a range of ways to manage your screen time in a proper and positive way. 
With Focus Mode, you can silence apps for a chosen period of time which helps you to concentrate on your work while doing something very important. Apart from that, it also provides a Family Link. Here, you can monitor how much time your family or dependents are spending over any social app, gaming app or other apps, and how much they are spending on their phone in general.
Google develops the Live Caption feature, which is very helpful for deaf and those who can't catch up with the language accent instantly. This feature will provide live-caption of any video that is being played and doesn't require any Internet connectivity. 
This Android feature can be activated very quickly just by playing the video and pressing the volume button. The volume slider appears, and it will have a caption button at the bottom, so just tap over it. You can also move the caption at your convenience by dragging it around the screen and this can expand the size of the text. It is a very handy Android feature for people who are deaf, those who have hearing incapabilities, or for those who are listening to audio in a noisy environment.
The real-time caption for the video, audio messages, and podcasts are created through on-device machine learning. The caption appears as soon as it detects the speech.
Google has already provided parental control through a Family Link App on Play Store. Now it will be built into Android Q and accessible at the Digital Wellbeing settings. 
This Android feature will allow parents to approve app installs, create app limits, set screen time limits, and set bedtime on their children's smartphones. Parents can also manage what content their kids are going through via category and specific apps. This can instantly find out the location of their kid's device.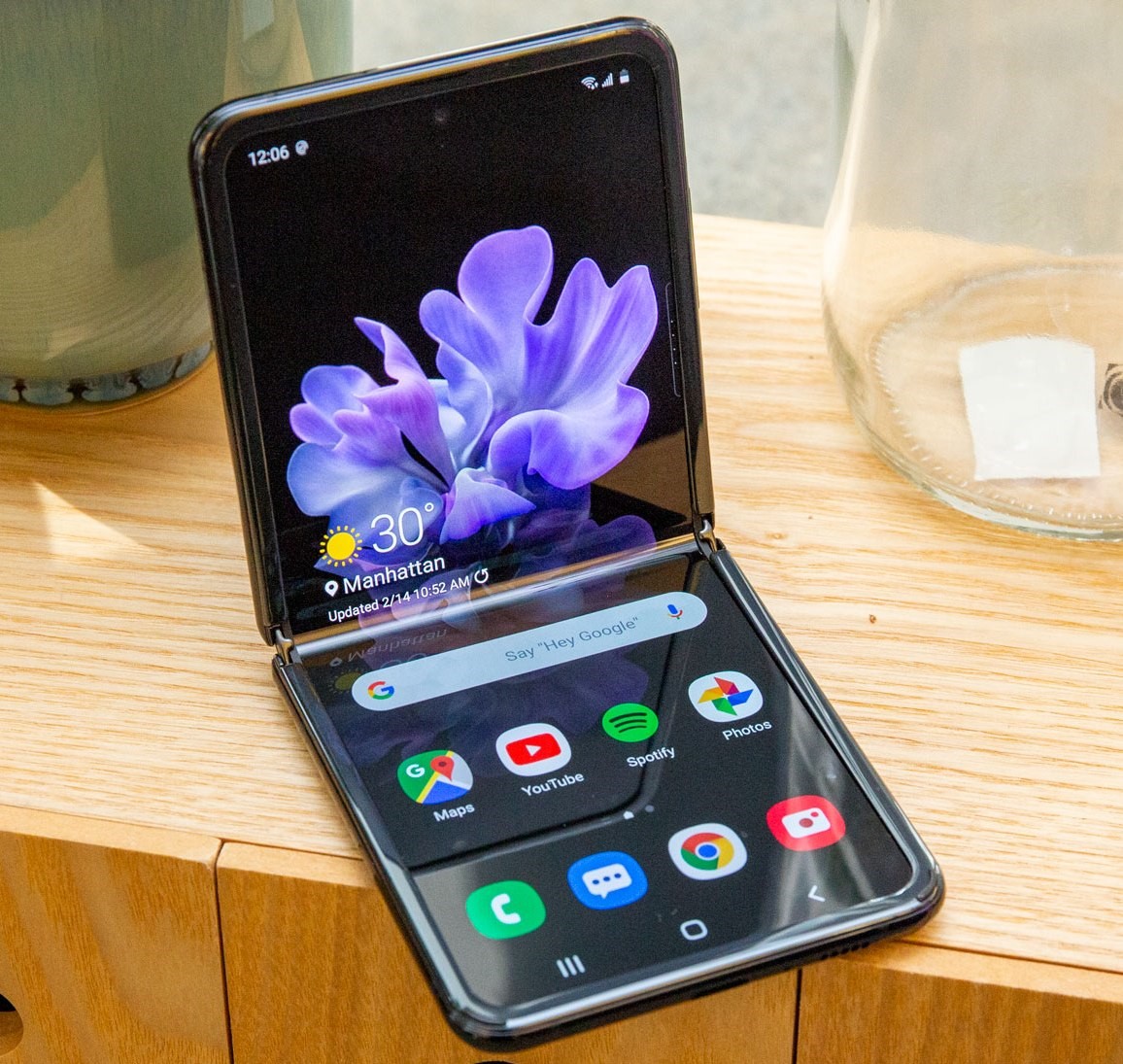 Source: Tomsguide Website
The foldable phones have gotten off to a bad start due to an unsupportive Android operating system. So, Google's Android 10 reinforced its support for these upcoming waves of new types of devices. 
Therefore, Google has optimized Android Q with changes to its multi-resume and display functions. This optimization ensures that apps can run simultaneously with other apps and provides a seamless transition when a device is unfolded. It resumes its size of tablet screen from a small phone.
 Android is the only operating system that supports foldable devices. So, it is expected that every foldable phone will definitely run on Android Q without any problem.
The new API of Android Q detects the user's connection rate and latency, and also detects if the connection is metered. It is expected that with 5G, Android 10 will remove streaming lag, provide a path for a real-time collaborator, AR/VR based apps, and multiplayer game streaming.
Google is focusing on 5G compatibility and enhancing its existing APIs for Android Q. It will definitely allow developers to get ready for the evolving trend while making sure that their apps can perform effortlessly at the super-fast speed.
It is a unique Android feature that allows the user a window of a few seconds after the removal or uninstalling the app. Such a window in Android Q will allow you to change your mind and retain your uninstalled app in your device if you choose not to proceed.
You can restore the app with an undo button at the bottom of the screen. Just press that button and the app will be back at its place where it was a few moments ago. 
Better Notification Controls
With this Android feature, you can easily manage all app notifications from sound alert to silent. You can easily change the settings of notifications and make the changes instantly. 
By long-pressing an alert, two options will appear, i.e. Silent and Alert. If you select Alert, then the notification alert makes a sound. If you select Silent, then your phone makes no sound or vibrate alert for the notification. Or, you can change the notification control by going to  Settings> Apps & Notifications> Notifications.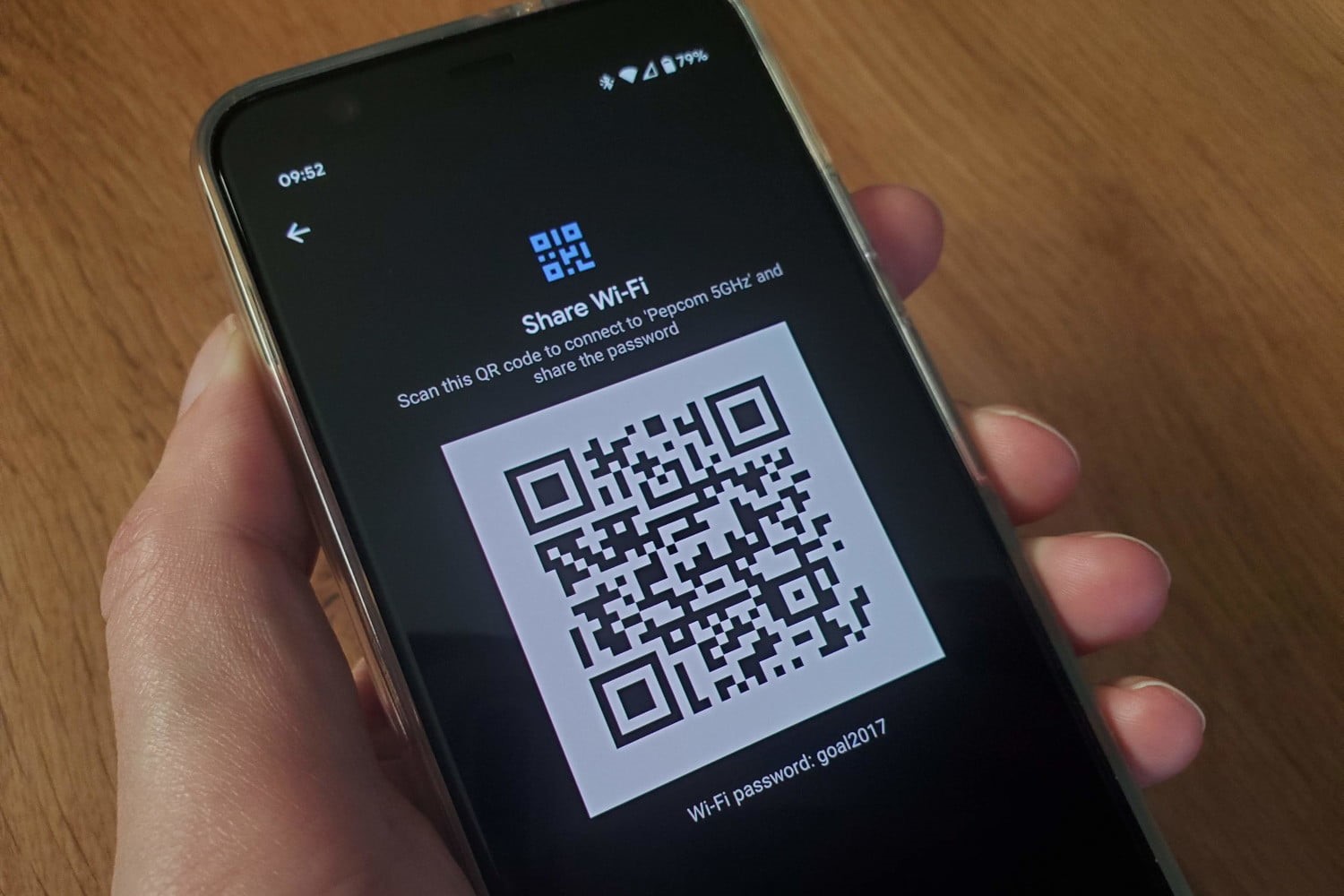 Source: DigitalTrends Website
Android Q's unique feature allows you to create a QR Code for your Wi-Fi network. This also allows you to scan a QR Code to join a Wi-Fi network from the device's Wi-Fi settings.
To use this new Android feature, just go to the Wi-Fi settings and select your home network by the Share button with a small QR Code just above the option.
Depth Details from Photos
Google's pixel line in photos allows the user to capture the depth in the photo. This is only possible due to the new technology integration in the Android Q, which gives developers and device makers to capture the dynamic depth in the image with this new tool. 
It is a wonderful Android feature that gives a new life to the photo which will make it appear more lively. Moreover, you can also create 3D images and AR photography by using the depth details from the photos.
Sends Updates Directly to your Phone
Google is making an attempt with Android 10 to push out security patches directly to the phone through the Play Store. 
The application updates run in the background and get loaded next time the phone starts by removing the requirement of a full system reboot to install the updates. It means, the applications and the gaming app gets updated while being in use and without interrupting the user as well.
Wet, Overheating USB Warnings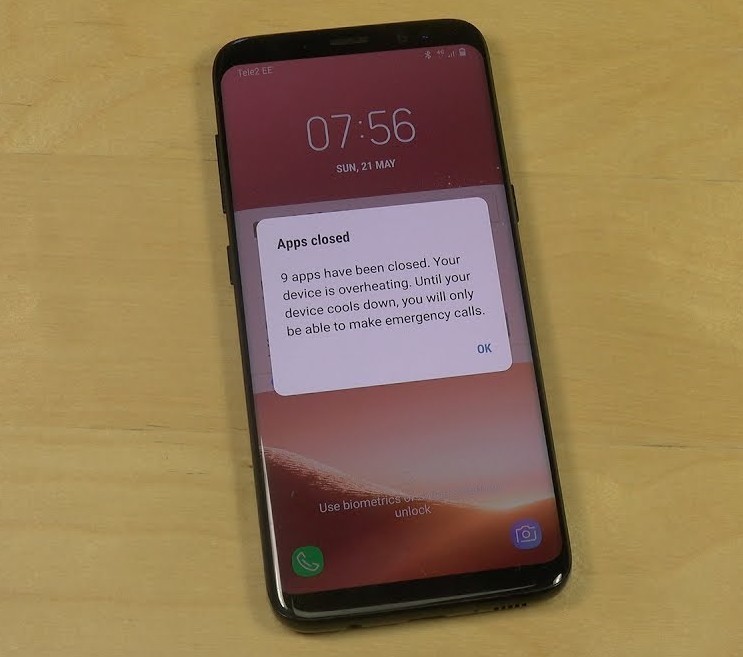 Source: YouTube Website
The Android Q Operating System will now display a warning when you accidentally connect any wet USB port. If any accessory is connected, then it will also get disabled automatically, until you manually enable it. The warning and device disabling will only get reversed when the phone detects that the port is no longer wet.
Furthermore, the Android 10 will also issue a warning if your USB port is overheating. Until you remove the USB port or unplug the device from the charger, you will get the alert message from your device. This will help you save your device and make its life longer.
Better Facial Recognition
The facial recognition feature in Android Q devices allows users to unlock their phone, log in to apps, and buy items.
It is not the first time that any device is supporting facial recognition hardware in the Android phone. But certainly, it would be the first time that Android would support such technology. Also, it allows other brands to integrate their hardware in the smartphone.
Finally, the users can experience screen recording to Android Q. Though it is already in use via the third-party OEMs in Android P and the older versions, the Stock Android was missing in it.
The Android feature of the screen recording will function quite similar to the screenshot. For this, the user had to press the power button down. After that, the native screen recording feature will ask for the relevant permissions when you are using it for the first time.  
How to get Android 10 or Android Q on your device?
If the Android Q update is available for your phone, then it will automatically appear, and it will get downloaded in your device by allowing the updates to download. However, it takes several minutes to download and install on the device. If the automatic update for Android 10 is not available, then you have to wait a little more longer for it to get it into your existing device.
The waiting time may vary. It entirely depends on your device and its manufacturers. So, it might take several weeks or months to get the Android Q updates on your device. However, you can manually check the available updates as well by following these steps:
Open Settings on your device (phone).

Go to System> Advanced> System Update.
If the updates are available, then it will appear on your screen to install it. Otherwise, you can try it later. 
If you are also looking for such a quality app that can easily support the Android 10 operating system, then EngineerBabu can help you in doing so. We are in the IT Industry as a very reliable name for more than 6 years. We have a very enthusiastic, dedicated, and most importantly, a very experienced team to build the projects. So, if you are looking for such projects or would like to hire a dedicated team of developers, then we at EngineerBabu will be delighted to help you achieve your goals. You can contact us to fulfill your dreams and grow your business to the next level.