The Success of Muhurat Time App
I got a call from Virender Singh Rao, a famous astrologer. He prophesied auspicious time (Muhurat) for buying vehicles, housewarming ceremonies, marriages and what not. He forecasted all this based on some astrological calculations.
He was limited to his village folks, although he enjoyed the popularity he had, yet something unnerved him all the time. One day a question crept in his mind; why is his knowledge restricted to limited people of his village? With the question, an idea followed, how about catering a mass, how about expanding his services? He decided to take up the issue of some professionals.
He approached "EngineerBabu" to find out how he can spread his services to people. We suggested him an idea of an app which will be based on his intellectual decisions to make accurate forecasts and that too servicing 10,000 to 50,000 people. Wonder how Babus completed this idea. Here is the answer to that.
The process of development of an Android application from 0 to 1 is a  process which involves multiple steps. While developing an app, many factors are to be kept in mind.
Our team at EngineerBabu carried out the whole process through thorough brainstorming sessions and complete the project keeping in mind every requirement of the client. Now going back to our astrologer-client, Converting his idea into an Android application was a big challenge.
The foundation for the application was to gather the propitious requirement, information, and functionality

which astrologer wanted to include and will make our app useful for every occasion.  We have moved a step ahead now but still there were many significant points need to be addressed like
Language-  The Language used in the app should be such that it can be easily

understood by all group of people, And thus we used Hindi.
     2.  App size- The app size should be small so that it can be used on 2G connection also.A big app means a lot of storage space. People do not like giving up space unless it's an Uber.
    3.  Simple Interface-  It shouldn't be complicated for a user, to say – it should be user-friendly and Comprehensible and hence we didn't use material design in our application.
  4. Platforms: The app should be available for Android as well as iOS platforms. The market share of both these platforms have risen by manifold and are continuously rising.
Designing work was completed by the creative team of a designer. Keeping all major points in mind the designer worked on the wireframe of the application and included all major occasion on a single interface only. The interface included an option of instructions, which in results in simplicity, for use.
The design included an option for daily mahurat, inauguration, marriages, festivals, travel, etc.  The astrologer was happy to see the interface as his knowledge was carved now on paper and was approved by him. These designs were locked, and they were hand over to the developer.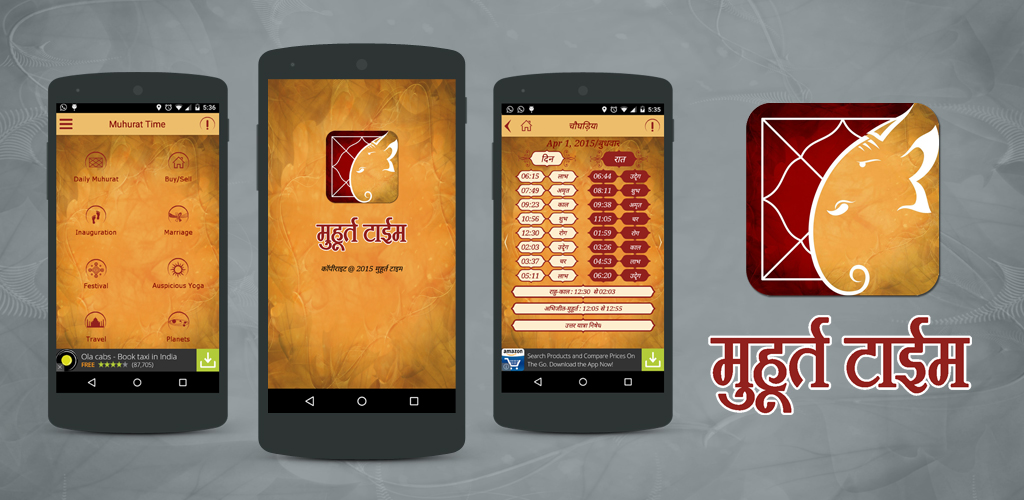 Now the developer's life was in the dilemma as he needed logic to show the auspicious time on a daily basis for every occasion.  Virendra Rao Ji was called again; now a discussion was held, and Rao Ji gave us the formula to calculate the required time. Now the developer perceived the solution to the problem, and he Integrated this formula in the application.
Now the result was shown based on the calculation done at runtime but eventually, the result shown was not right. The Formula was revised again, and now developer incorporated the formula in the application.
The developer then coordinated with the back-end developer and an API (Application program interface) was developed The server was purchased to create an API so that the result can be Parsed in JSON. Now the app was tested to see whether the user and system requirements have been met.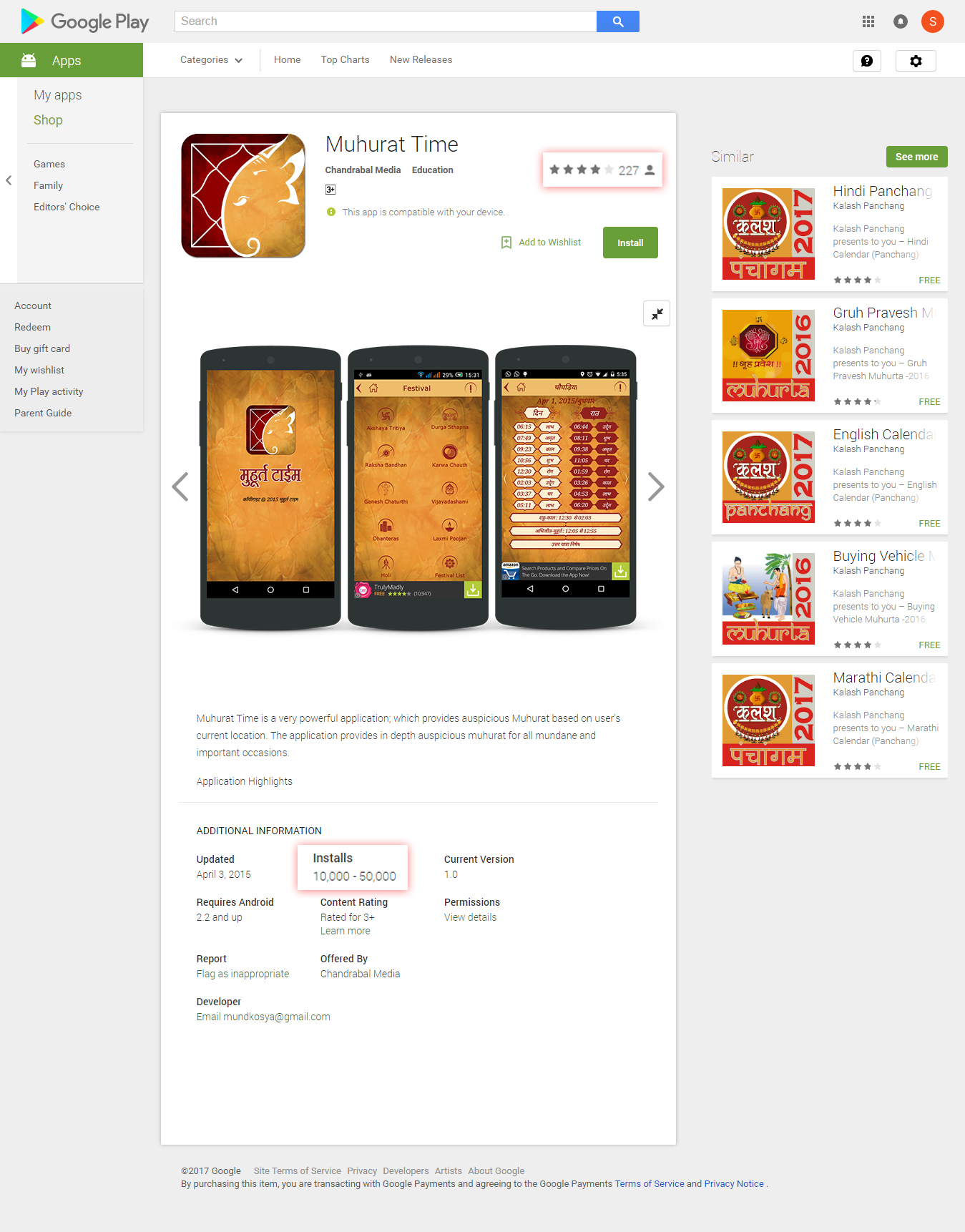 Next step is to assure the user's satisfaction. The application was tested at user and developer end. Unit testing was performed on each unit of the application, and the output was taken corresponding to dummy values. Functionality was checked at the system level and an application was released at beta version was released for so that further improvement in the application can be made.
The most important thing once an app is up and running is a good performance and user security. An essential part need to be included is settings and contact us options in the app.  It was finally deployed on google play store at a cost of $25 and the application reached more than 10,000 downloads. Our happy client Rao Ji, bestowed us.
Client Review For EngineerBabu Team –