The Main Highlights of E3 2016
From 14th to 16th June Los-Angeles (USA) will be the Mecca for gamers as well as game console developers. From 14th June to 16th 2016 the Los Angeles convention center will be engaged with Electronic Entertainment Expo. We all know about the E3 event but many of us don't know when and why is this event commenced every year.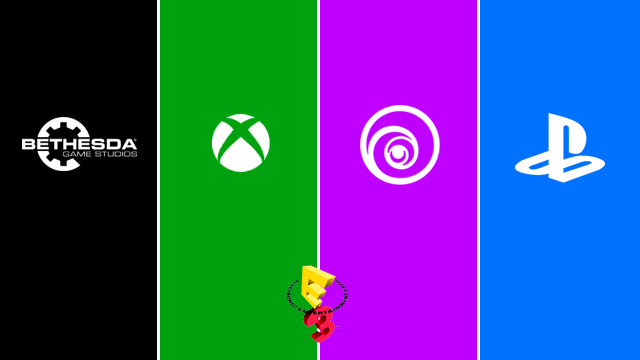 Every year E3 has been commenced by Entertainment Software Association in Los Angeles convention centre. This event is the world's greatest event for promoting games and gaming consoles. Before this event, gamer and developers used to promote their business in the events like CES (Consumer Electronics show) and European Computer trade show.
In 80s only few companies were engaged in developing games and gaming console but in early 90's this number increased by a substantially. The 1st ever event of E3 was commenced in the year 1995 by IDG'S infotainment world and cofounded by ESA (Interactive Digital Software Association). It was one of the largest trade show debuted at that time with 48,900 visitors in 65,000-meter square. From May 1995 E3 took place in Los Angeles to till this date.
E3 has a reputation of giving most exciting launch of games and game console every year. This year E3 has many amazing things in its magic box. Some of the exciting launch of this year's Key Highlights of E3 2016 has been discussed below in this blog.
Microsoft unveiled the Xbox one S console which is 40% smaller than the 1st generation model and also equipped with HDR and 4K video capabilities with a refined console. It will also have a storage capacity from 500gb to 2TB. The console will have a base price of $299.Microsoft also worked with its Xbox play anywhere service through which the user can play the game anywhere he wants, by simply downloading it for free. The downloaded games can be played on both Xbox one and windows 10. Other than that it has also revealed project Scorpio which would be the most powerful gaming console unveiled by Microsoft ever.
Sony revealed its new God of War by a grand ceremony. Other than that it also unveiled Zombie infested World, Days Gone and Biker Roams an apocalyptic. The only announcement that has been made by the Sony with respect to its hardware is the price of its VR devices.
Nintendo is a renowned manufacturer of Games and Gaming console but this year Nintendo focused on Zelda. It unveiled the trailer of the game along with the name "Breath of the Wild". Nintendo also allowed visitors to play the game as trail for around half an hour.
EA unveiled number of popular legacy games like FIFA 17, Battlefield 1 and star-war games with a teaser of PlayStation VR.
Ubisoft came as an exception, there is nothing much under its umbrella this time. It unveiled watch dog 2 a week ago. The greater part of Ubisoft's real title games we had already seen in 2015, which are about finish, with any semblance of South Park: The Fractured but Whole and Ghost Recon: Wildlands hitting the racks in 2016.

Got an idea and game to develop in android and iOS? Team of "ENGINEERBABU" is also into engineering and development of games and apps for smart phones users.