History of Mobile Applications
At the beginning when the mobile phones were launched, they were only used for calling and messaging. But, sooner the manufacturer started introducing in- house builds small applications like calculator, Ringtone editors and simple games like the snake. This initiative taken by the mobile manufacturers have been proved to be the stepping stone for the utility of the Smart-Phones.
In early 90's IBM introduced first touch screen phone having a stylus named "SIMON", this phone was very simple to use and also packed with basic apps like email, clock, notepad, and contacts. The Simon also have a unique feature of faxing which was very useful in that era.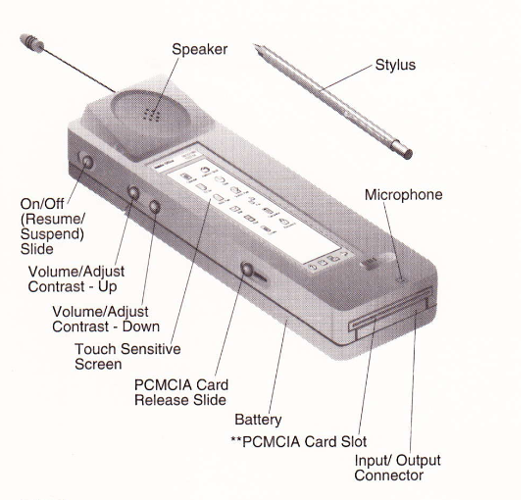 IBM – "SIMON."
Revolution in App Industry
By the introduction of IPhone and App Store in 2007 by Apple, the App industry revolutionized. Now Mobile Phone user's wants to use smartphones to do their smart work. Sooner, after the launch of IPhone. HTC also launched a touch-screen device which was not that efficient, but it was user-friendly. After the release of the app store, Google saw the potential market of App and launched Android along with Google play store in 2007. In between the year 2009-2010 both App store and play store reached a mark of billion on downloads.
One of the biggest reason for the popularity of the App's is the freedom of manufacturing them, as anyone can develop the App and upload it the play store and App store. Currently, there are 2 million apps available in Play store and 1.5 million apps available in App-store. This figure is Continuously gaining pace and shortly it is expected to be in Billions.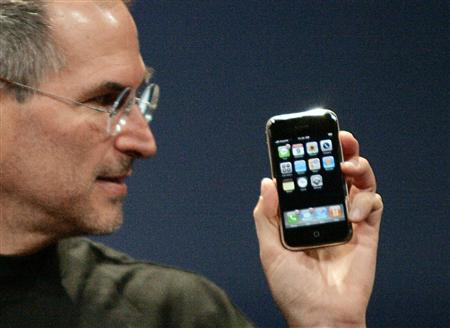 Sir "STEVE JOBS" at the launch of IPhone
Types of App
Currently, there is a different kind of applications available in the stores, with frequent updates. These apps usually varied by their development and use. Apps are manufactured in various platforms and codes, the basic categories of the App based on their developments are-:
Native App has been created for use on a specific stage or Mobile phone. A Native mobile applications are  Smartphone applications that are coded in a particular programming dialect, for example, Objective-C for iOS and Java for Android working frameworks. Native mobile phone applications give quick execution and a high level of unwavering quality
Web App put away on a remote server and conveyed over the web through the program. Web applications are not applications; they are websites that, from numerous points of view, look and feel like Native applications. They keep running by a program and normally written in HTML5.
Hybrid apps resemble Native applications, it runs on the mobile phone and is developed with web tech's like (HTML5, CSS, and JavaScript). Hybrid apps run in a native container. Hybrid mobile applications give freedom to the developers to use their skills in web development, as it is known fact that developers don't want to get stuck in the platforms.
The development of App's depends on their usage. Currently, there are numerous categories of Apps available in the market, some of those common categories are given below-:
Social Networking
Productivity
Utility
News
Life style
Entertainment
E-Commerce
Personalized Business apps
Currently, Apps are very useful for promoting business, as new start-ups and entrepreneurs can promote their business in a very easy and efficient ways. Apps help to reach the customer 24×7, and that to in just a one-time expense (cost of App development). India is one of the best place in the world for app development, as the app developers in India are technologically very advanced and also very efficient. The price bracket for App development is also very less as compared to other markets globally. Cities like Pune, Bangalore, Hyderabad and Indore, are very well known for App and Web development.