Growth Hacking Tips and Techniques for Startup
Enough with Theory, Time to do hands-on.
Note:
I am not going to sell any services to you; we made and still making enough money by doing Mobile App and Web development for clients.
This small Post is going to Help you in Two things
A) Getting Filtered Mass Traffic for Free
B) Converting them to You Client
I started my career as a hardcore programmer, but I realized; I can't sustain without sales. I learnt sales by Books and Video lectures. YouTube is God, and It helps you to learn anything you want. Good things are that most of the things are free.We realise we need visitors that can help us in SEO and Clients from the USA. Due to some obvious reasons, clients from the USA pays well, and we can save 15% in Service tax.
Mistakes We Did:

We hired SEO Agency; they said "Within 6 Month your website is going to rank, I need some of your competitors and Keywords" etc. But things didn't work the way they were planned to work. I was scared about SEO and Content Marketing.
But Again when you are running the business, and your business needs something you should not give the excuse, there is nothing better than having organic traffic and referral clients.
If you are new, you need a targeted mass traffic. In our case, we were looking for USA or UK visitors. I tried Facebook, Pinterest, Google Ads, Instagram earlier and Nothing worked like LinkedIn.
LinkedIn for Organic Traffic: Our purpose was not to get traffic; our goal was to get clients from USA or UK who can give us Mobile Application and Web Development orders.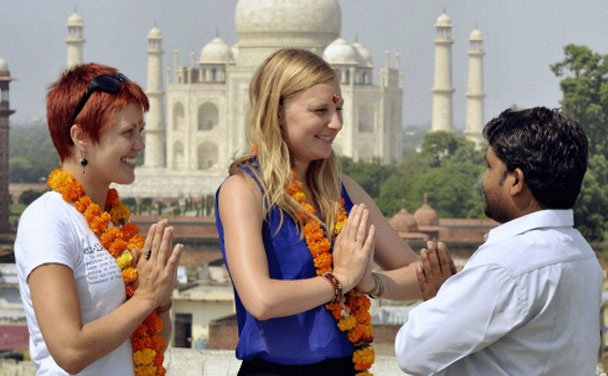 LinkedIn helped me get excellent clients. I have shared a post on.
How we got 9700 project Inquiry in One Year through LinkedIn
Step 1: Find a Story that can trend in the USA
We posted a story about JK Rowling Struggle, and It received more than 37,332 Likes, 1,526 comments and tonnes of views.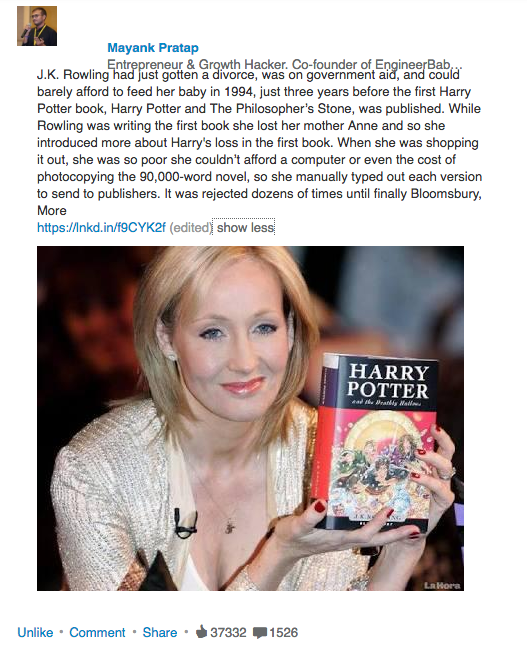 To make it reach that number you need to keep up with the pace. Reply to each comment that you receive; it will make people re-read and probably share as well.
Note: Those are USA and UK Users not from India

Get Thousands of Visitors
Let them read your blog
Reply to comments
Don't spam
Step 2: – Add a Blog that can give more info
You need customers, not like or comments. Don't waste time on counting likes or comments focus on your Goal. You can notice, I have added one link in my LinkedIn post, to read more please visit here.
90% People want to know more about her. Now your time to sell or create the value proposition.
Don't Spam your customers, share something that can add value in their life.
It's not you who sell it's the people who buy.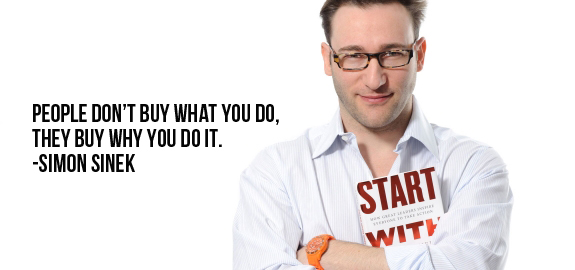 Step 3: Add a Decent Popup with Product or Services Pitch
Let people read article, check reading time, I have added a manual popup on following criteria
Users: Not from India
Reading time: More than 40 Seconds
Last Visited: Less than 7 Days.
I am sending to targeted users only "only people coming from abroad can view my pitch; they got enough time to read the article & they are not my previous customers."


We use https://www.intercom.com/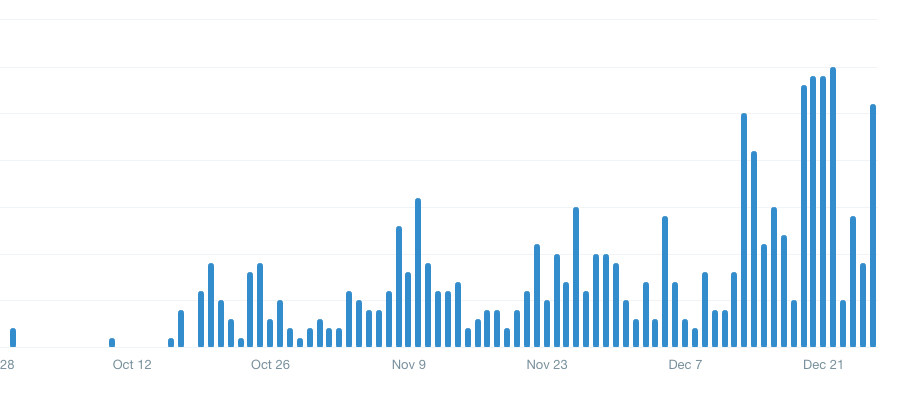 You can check results how it is performing
Step 4: Growth Hacking Results
Clicks: 12,430
Popups:  7,824
Leads: 31
Project Converted: Android (2), iPhone (3), Web(2) = Total 7
Total Earning: $46,400
Sounds interesting for one LinkedIn Post, please reply your Feedback on this.
I love to share my top 5 Emails templates that received 95% reply in Next Post.