A journey from a "Vision" to a "First Milestone"- Founder's Diary
Recently, we shifted to a new office, with much better location and luxuries. This is what I am calling as "Our First Milestone" among many others to come. The journey from a my dream of having our own startup someday to actually having it and then making it big, was no less than a roller coaster ride. Sometime it was as scary as finding ourselves in the middle of the cyclone and sometimes it was as beautiful as like seeing your baby growing up. From a shared space to this beauty, all was so exciting.
Here, I am pouring my heart out, in writing about this journey. For me this is the best thing ever happened to me in my life.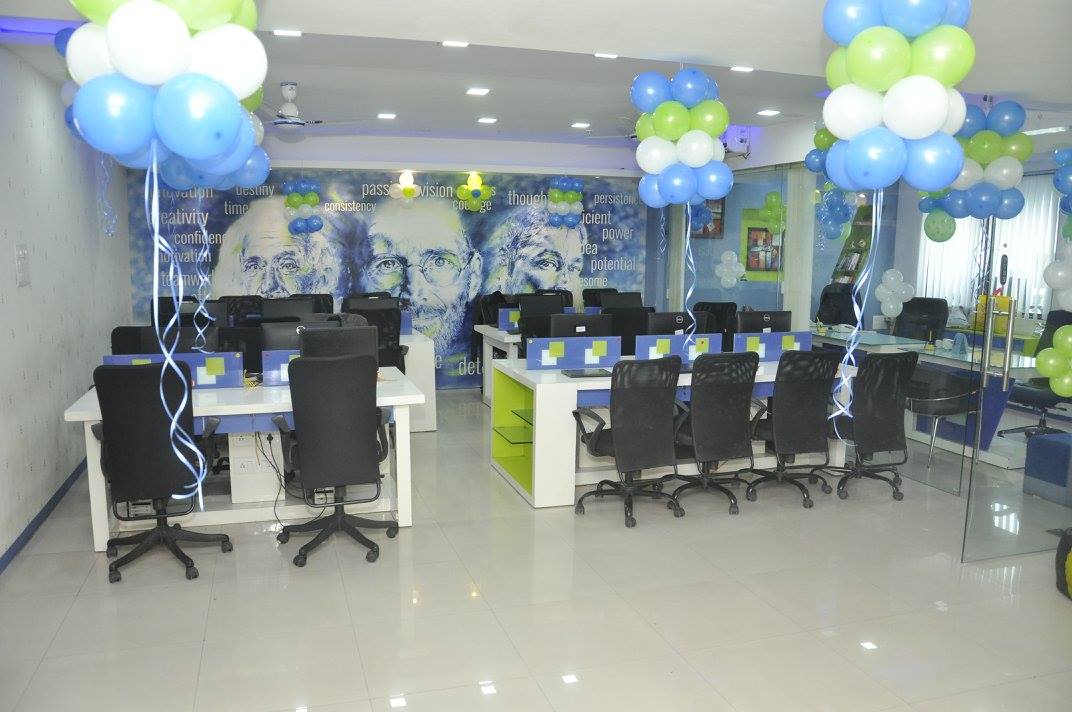 The journey Begins
That was the time, when the movie "Corporate" released back in 2006. I didn't see the movie, but I was in love with a scene, where Bipasa Basu standing in her office may be some 30th or 40th floor and watching the serene view outside the window. I started seeing myself in that getup and place. But I always found myself confused, because I was a biology student, and not at all aware of what is entrepreneurship in reality, except for few chapters in economics.
But, thanks to my sharp memory, still remember the day, when I was in 7th standard. I always love to stare at the sky every night, I was in love with the star shine, moon, constellations. Those were the days when I always aspire myself to be on the moon someday. It was a beautiful childhood fantasy, which gave me the strength to think out of the box, out of the limits and in fact made me to think that dreams have no limits. This desire to go beyond limits is the gift of being born and brought up in a small village which is out of the luxuries including electricity.
I have always desire myself to be different and believed in a fact that "I have given birth for a special reason. Since then, no struggle and challenge took over belief of being "Limitless". That thought always gave wings to my desire to take up the challenge of being an entrepreneur despite of all the odds. When we started, we just started pursuing our dreams, never realized whether we are making another web and app development company until people made us to realize.
But believe me, the enthusiasm in chasing your dreams takes you to another world, where all these things doesn't matters. And then we moved ahead with the speed and energy like never before. It is not about proving others wrong but to prove yourself, yes, you can do anything.
Birth of EngineerBabu
In Jan 2014, EngineerBabu born. For Mayank it is by choice and for me it by chance. Mayank left many offer letters to pursue his dream of being an entrepreneur and I was struggling with my own confusions. I wasn't sure, that this is the thing that I want to pursue.. So, I Always doubted myself for being successful as a business woman even after months of EngineerBabu inception.
But, I inherited a very beautiful thing from my grandmother and parents "Never Give-Up" attitude. So, I decided to move ahead in never ending journey of entrepreneurship.
All life's struggle and challenges proved to be our mentors in bringing up of EngineerBabu. That time, I and Mayank was only hopeful for the survival, but with a dream to be a million dollar company with the best working culture. People sometimes mocked at the name, and sometimes criticize, coz being an IT service company is not a startup these days. A website and app development company don't have right to be called as startup. But, for me what matters is "My dream is shaping in reality, and my startup in having best team and best working culture".
We started from a shared space, more correctly from a cabin and common working space.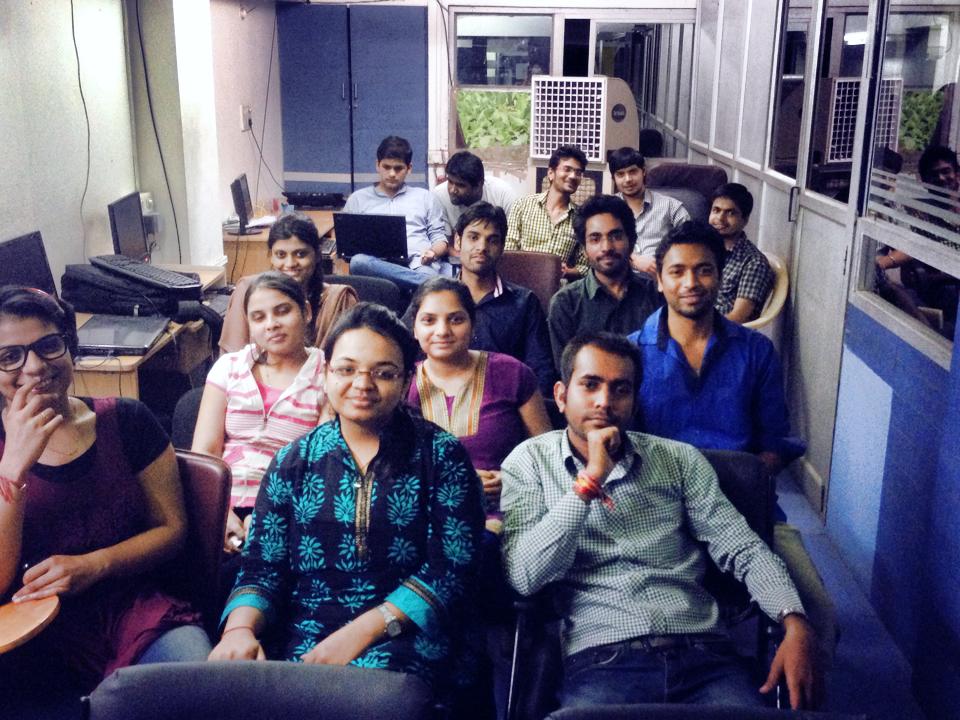 To be a "Co-founder" of EngineerBabu
Mayank  was always very sure about having his own startup from his college days. But when it came to me, it was very difficult to gather the courage. I always found myself surrounded by the doubts about my entrepreneurial skills. There were no combination between my academic background and what I decided to pursue.  It was a tough challenge to accept a role of IT startup  co-founder from being a biology grad.
The societal rules and laws were very prominent, a girl doing business was not there, not even in imagination. I always end up thinking, Am I doing right with EngineerBabu? But there was best combination, the combination of "Dream" and the "Will" to go ahead. The rest is here, a zero dollar startup about to create history. Amazingly, two students from a small village, different backgrounds, ruling out Indore city startup ecosystem with the best team and amazing growth in just 2 years that too in website and app development domain (Criticized by all).
Today,  I am a proud co-founder of the world's best startup "EngineerBabu".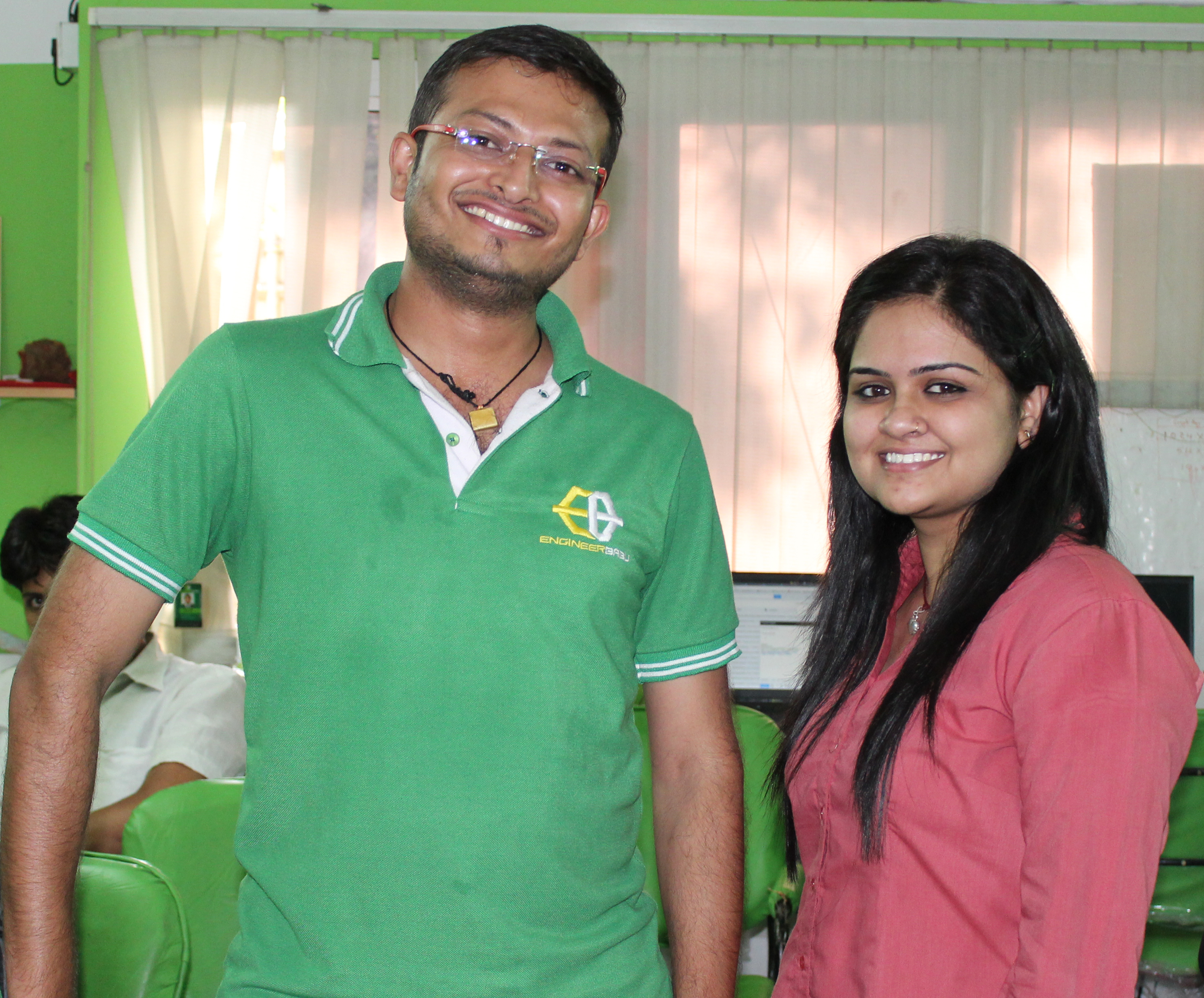 "A startup- Of the people, For the people, By the people".
To be continued..
By Aditi Chaurasia