What do Netflix, Tinder, Instagram and Amazon have in common? Apart from all of them being Enterprise Mobile App companies, nothing! Where one happens to be the world's leading streaming service, the other three belong to different domains altogether- dating app, social networking app and e-Commerce app.
Did you know that Netflix has 151 million paying subscribers? Isn't that huge? If you're an entrepreneur, you must've wondered about the reasons why these Enterprises stand out from the 3 in 4 of abandoned apps after single use.
If you've guessed 'excellent engineering'- right from the initial stages, you're right! Enterprise Mobile App companies have millions of users around the world expecting them to function flawlessly. If there's one thing binding them all together– it's their exceptional UI/UX interface that hooks users to their digital screens day and night!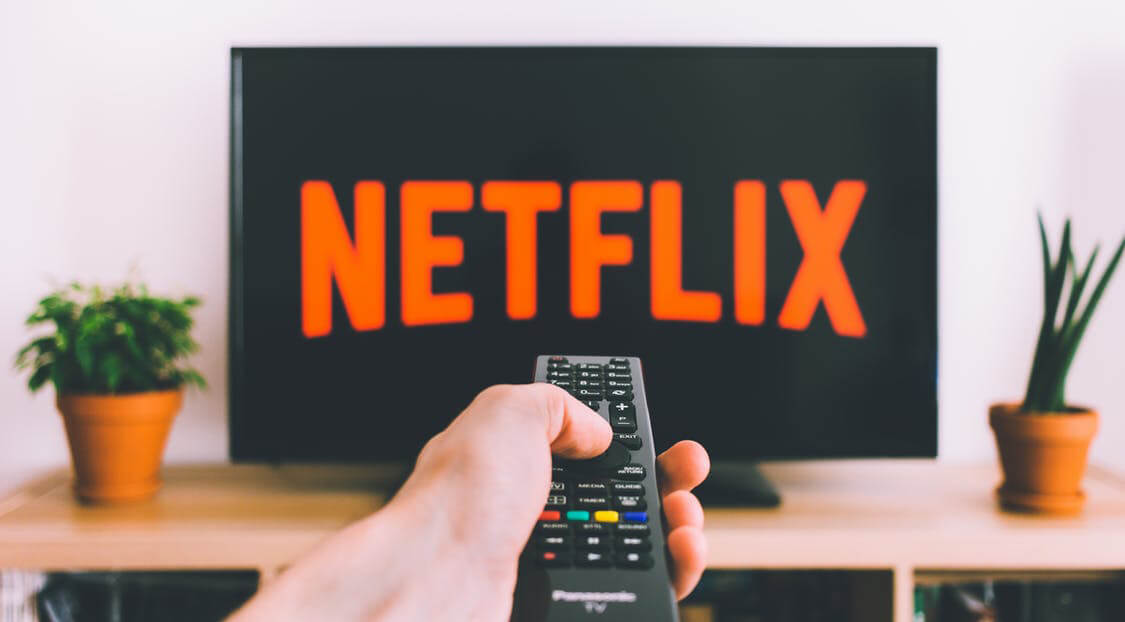 Do you wish to own an Enterprise Mobile App company someday? This guide will help you to figure out the answers to these questions-
---
Mobile Apps for Enterprise Companies:
Mobile apps for enterprises are always designed to deploy a number of different devices, operating systems or networks. For these apps, it is a must that they're developed with security capabilities and administrative management. Enterprise mobile app development can either interface or combine with other enterprise mobile apps that the company uses. According to the Merriam-Webster Dictionary, an Enterprise can be all of the following:
Unit of economic organization/activity; that is systematically purposeful.

An undertaking or a project that is difficult, complicated, or very risky.

Preparedness to engage in daring or difficult action(s).
Generally, these businesses won't be using off-the-shelf IT structure and technology for their consumers. It is because they need solutions efficient enough to handle security and bandwidth of the entirety of their users across the globe. Another important consideration here is, their IT needs must be centrally supported and managed. A home-based back-up solution or a store-bought router would work if the business is being run out of a home. Although it's a given that businesses of every size require solutions that fit their needs.
Market Overview for Apps like Netflix
When was the last time you sat with your family to collectively watch a TV show? Probably years ago, right? Video streaming apps like Netflix have taken the market by storm. They successfully captivated the attention of the world, while the television was quietly dying.
The number of digital video viewers in the US is estimated to be 236 million by 2020. Video streaming apps like Netflix have caused digital video penetration to rise to a whopping 83.8%! According to an article published in Economic Times, the market for streaming service Netflix has amassed more than 150 million subscribers from across the world.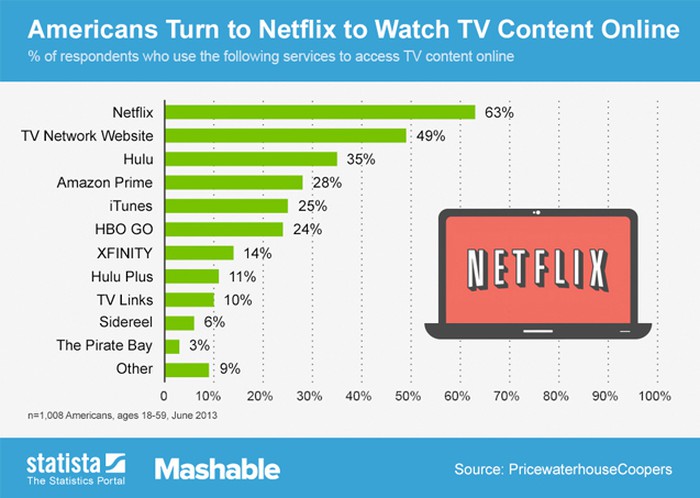 This is the largest paid customer base, with U.S., Brazil and Canada being three of its largest markets, and Australia being the biggest success story in the Asia-Pacific region. And an interesting fact worth noticing is that even the best lot of programmers are impressed and left amused by the architecture, inner workings and behind the scenes of the giants like Netflix.
---
What Makes Netflix Stand-Out as the Gold Standard of App Architecture?-
Netflix has earlier spent a lot of money on research, to become the leading video streaming-via-internet service. It has surpassed cable TV in terms of rating long back. When 'House of Cards', a Netflix original series won the Emmy award for outstanding directing, it made Netflix the only streaming company ever to win the award.
But what is it, apart from the other criteria, that have made Netflix stand out as the world's beloved streaming service? It certainly did not evolve overnight. It happened because of the contribution of various members of the Android community, spanning over a course of many years. The origins of Netflix as we see it today, can be traced as far back in time as 2010!
Netflix has a different format of video and sound files for the thousands of devices that it works on. Where one of these files will work exclusively on iPads only, the other on a full HD Android phone. Then there's Macbooks, other kinds and brands of Windows laptops, devices like Sony TV (facilitating 4K video and Dolby sound), and so on. A separate set of AWS servers take the original film file, to convert it into hundreds of files. Each of these is meant to play the entire show or film, on that particular type of device and a particular video quality or screen size. If you want to learn more, you can refer to this link- 'Netflix Shows The Future of Android Architecture'.
The 2 Unique Features of the Streaming Service:
1) A Race Against Buffering-Time:
For a platform where millions of hours of video content is being relayed over the internet between end-users and servers, a very large network of servers is required to maintain the performance. Netflix does this by a Content Delivery Network (CDN).
"Netflix, the most popular Video Streaming App, is responsible for 8% of all time spent on watching videos worldwide."- reports, Techjury.
CDNs reduce latency. Latency is the time taken between a request and a response. Everything loads really fast because of this very reason. CDNs take original website and the entire media content on it, copies it across hundreds of servers all across the world. Therefore when, say, somebody logs in from Paris, instead of connecting this person to the main server located in the US, an exact copy of it is loaded from the server closest to Paris.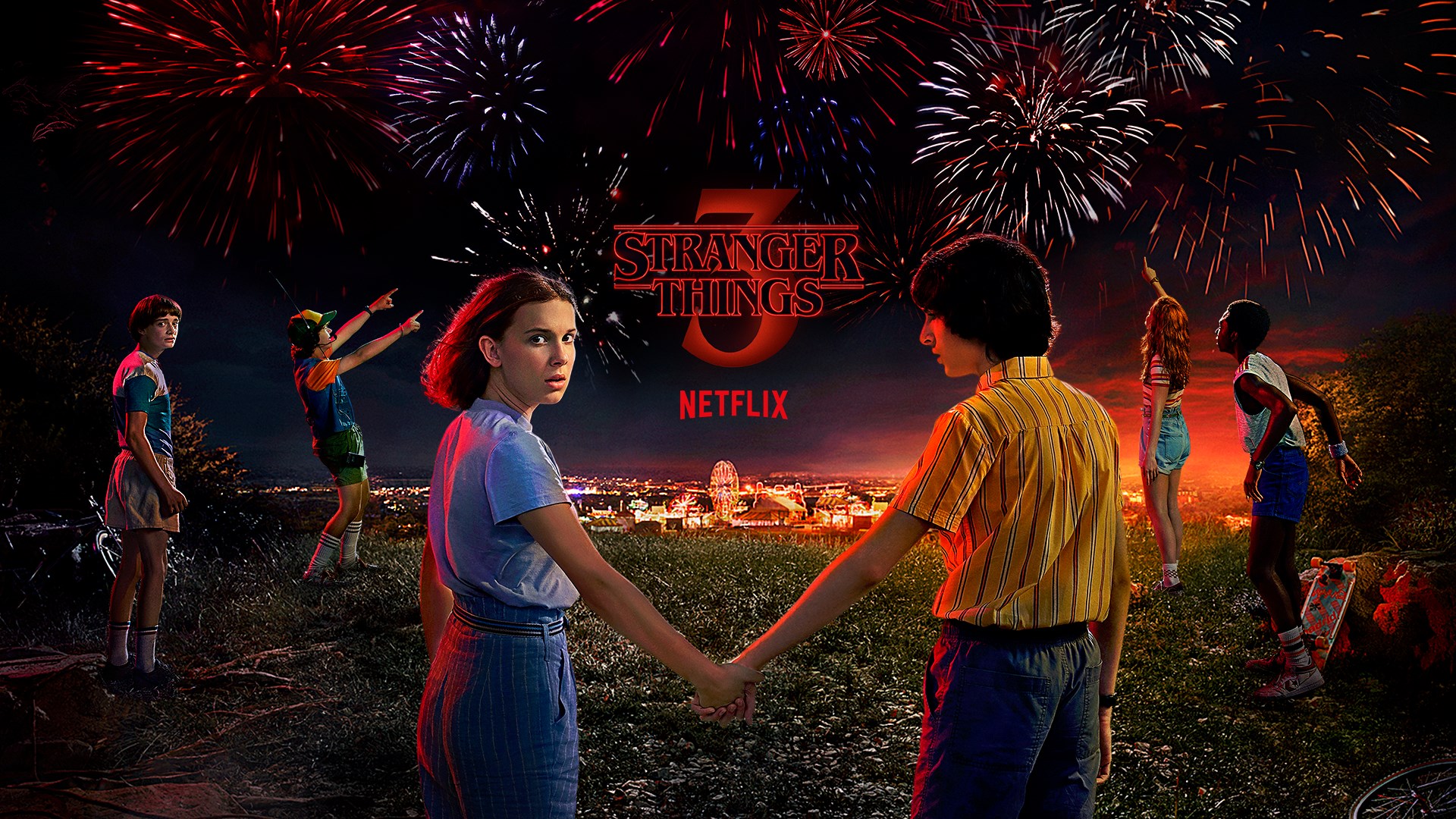 2) It Goes Down- Almost Never!
According to some trustworthy reports- In 2017, Netflix service achieved an availability rate of 99.97%. Netflix uses Amazon's AWS data centers across three regions. When either of these three go down, the entire traffic is redirected to the other two regions automatically. Not only that, Netflix actually has a 'chaos engineering' way to regularly conduct fall-back tests by taking a region offline itself to check the reliability of the service.
Netflix says, "We intentionally introduce chaos into our systems".
Where earlier it took the company an hour to fix massive failures by redirecting the requests, now they're efficiently doing the same in under less than 10 minutes!
---
Features to Include in the MVP Version for a Video-Streaming Service Like Netflix-
User Registration and User Profile: Development of a similar app like Netflix isn't possible without this most basic feature. Here the users are enabled to register their accounts with the platform. They can quickly login again to access their services. The profile of the user is then set up by adding their preferred genres of the listed TV shows, movies, actors, directors, etc.
Multiple Device/Language Support: Netflix application is supported by multiple devices like Android, iOS, Windows Phones, Mac OS, Smart TVs etc. Also, it is important to provide multiple language support features along with it, so that the users are able to browse through various languages to view the desired content in their preferred language.
Subtitle Enable/Disable and Appearance: This feature enables users to change appearance of the subtitles, their font and color. Then they can even choose to view the content in a foreign language.
Content Search, Ratings & Reviews: Users search for their preferred content on the basis of actors, ratings, genres, user reviews, movies, TV shows,  and more. It provides an option to them to review and rate as per their own preferences. It's an engaging activity for users to be able to tell other users about the content that they've just watched.
Creating Manual Playlists and Adding Comments: Netflix has implemented many algorithms based on which they queue up recommended content for the user. Apart from that, users can also create playlists manually as per their preferences and choices. They can also be given the option to leave comments.
A Netflix-like Roulette: With the least required time and effort, users are given suggestions about what to watch next, based on their own taste.
Settings and Download Feature: This feature gives users of the app an option to choose from the available audio tracks, subtitles, on/off, play/pause, rewind button, volume control and more. The download feature allows users to download the content in order to watch it later anytime, specially when the device cannot be connected to the Internet.
Push Notifications and A Secure/Reliable Payment Gateway: Push notification for when subscription gets over, renewed or for when the users have to choose to cancel the subscription, upgrading or downgrading subscription, etc. By using secure and reliable payment gateways, users are able to navigate securely, if and when they decide to subscribe to the service.
---
Hiring the Right Enterprise App Development Company-
Beat the Challenges with Innovation:
Before you hire an App Development Company for your Enterprise Video-Streaming Application like Netflix, you really need to make sure that the company is well-versed with the challenges and knows about the important steps to overcome the hurdles. To gain a competitive edge in the industry, innovation with technology and engineering has to be brought in. The company that you hire will be co-operating with you at every step of the development process. Just cook up a strategy in regards to content and user-interface. You will have to prepare a revenue model as well. Typically this is either commercials or subscriptions.
Project-Focused:
Every developer's major responsibility during the development process is to ensure that the end-user requirements are thoroughly kept in mind. The app developers you choose for your application have to extremely focused on the domain specifically, keeping in mind the tech advancements and trends.
Features with a Unique Design:
The company that you hire will utilize their tech stack to create a streaming app with distinct features. Your enterprise mobile app must provide an overall better experience to your end-users, while making sure that there's a constant improvement in the efficiency of the enterprise mobile app. While focusing more on the functionality, needs of the users is what would be important for deciding on the final design. Just make sake sure that the design of the website has a unique look and keep up with rapidly changing viewers' tastes.
Data Encryption for High Security:
While developing an enterprise mobile app, there has to be a proper and secure encryption of sensitive data stored on smartphones. Easy encryption and secure containment of data are extremely crucial for enterprise app development because it can save the data from any leakages in cases of device theft. A primary question from the client's side shall be raised to the development company about the safety and security of the mobile app. At present, we read about so many media reports filled with the news of security breaches, even in the highest levels of enterprise company software. In such scenarios, it becomes very crucial for the enterprise app developers to pay an extra attention towards safeguarding valuable user data stored in the mobile app.
Speed:
Business leaders require to be updated to the technologies. And they need to be delivered to them as quickly as their business plans need change. Those days are over when people used to be patient enough to watch web-pages load in their dial-up internet service. 5G technology is soon to be released for the world. Which makes it quite obvious that digital technology users will have to give their utmost priority to high speed of network and mobile applications. With this ever-rising backlog of data, developers are now more concerned with working on critical projects, rather than writing and rewriting front-end and back-end codes a thousand tiring times.
Application Vulnerability Tests:
Application vulnerability tests must be held on a periodic/regular basis. The multi-platform and diverse devices should be kept in mind while designing the framework. To avoid the issue of device fragmentation, developers should recognize the most common digital system/device in order to make this enterprise mobile app compatible with a maximum of devices. A smart link can then be set-up between applications that use a similar set of data in order to achieve good optimization.
---
Cost of Developing an App like Netflix:
Netflix and YouTube are apps coming under the database category apps. These require a pretty heavy back-end for users to enjoy a break-free data streaming. This happens to be one of the major cost deciding factors. Other factors that will determine the development cost of a Netflix like app are-
---
At EngineerBabu, we have worked successfully with entrepreneurs and startups for a long time now. Our in-depth understanding of how the industry works, helps us to overcome the hurdles in our way and produce meaningful results. You can definitely trust our expertise when it comes to building solutions with the subsequent upgrades in trends and technology. We have an experienced team of developers who can help you build your dream application.
Interested?
We hope that you found this guide to build an app like Netflix insightful and worth sharing with your friends and colleagues. Let us know in the comments section below, if we skipped out on any important information here in the article. Or just drop us an email at mayank@engineerbabu.com, and we will get back to you.
---
Recommended Reading for you-