The Mobile Application market is growing leaps and bounds with each passing year. The army of mobile app developers is also increasing rapidly, along with the number of apps. Hence, it becomes very evident that the business makers and the developers have visualized appropriately how much money a Mobile App can earn. As a result, the industry is expanding along with the earnings from mobile apps.
The earning from mobile apps is undoubtedly beating all the records. Such a huge market demand and market coverage are luring a great number of business seekers and existing business owners to introduce their business online through mobile apps.
But for the new business makers or the new entrants in this industry, most of them will definitely have numerous questions. One of the common questions from a business point of view is how much money a mobile app can earn?
Well, the answer to this question usually depends on a variety of factors. It might be possible that your app won't make billions of dollars. Despite that, you can access a generous business market and make a hefty profit.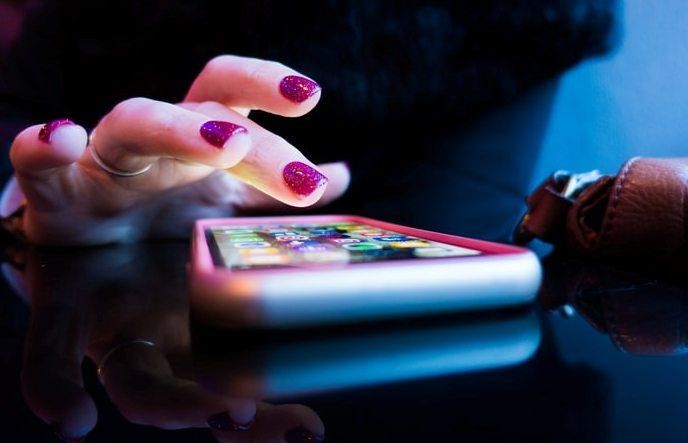 Source: Unsplash Website
To earn profit from a mobile app, the first step is to build a mobile app.
But for those who already own a business in the form of a mobile app; you have got a step ahead. Now, it's time to work over it and make the required adjustments to promote the mobile app along with the business and earn a profit.
The monetization strategies are the huge deciding factors to analyze how much money can be earned with a mobile app. There are four major ways to generate earnings from mobile apps, and those are:
Subscriptions,
In-App Purchases,
Advertisements,  and
Sponsorship.
Apart from this, there are other factors which can define earning from mobile apps. Let us take a look over other factors. Then we will discuss the above-mentioned monetization strategies.
Which Mobile App Platform makes the Most Money?
First and foremost, it is crucial to decide on which platform you would like your app to operate. Due to the difference in market penetration and platform popularity, the selection between the Android and iOS platforms can significantly influence your business earning potential.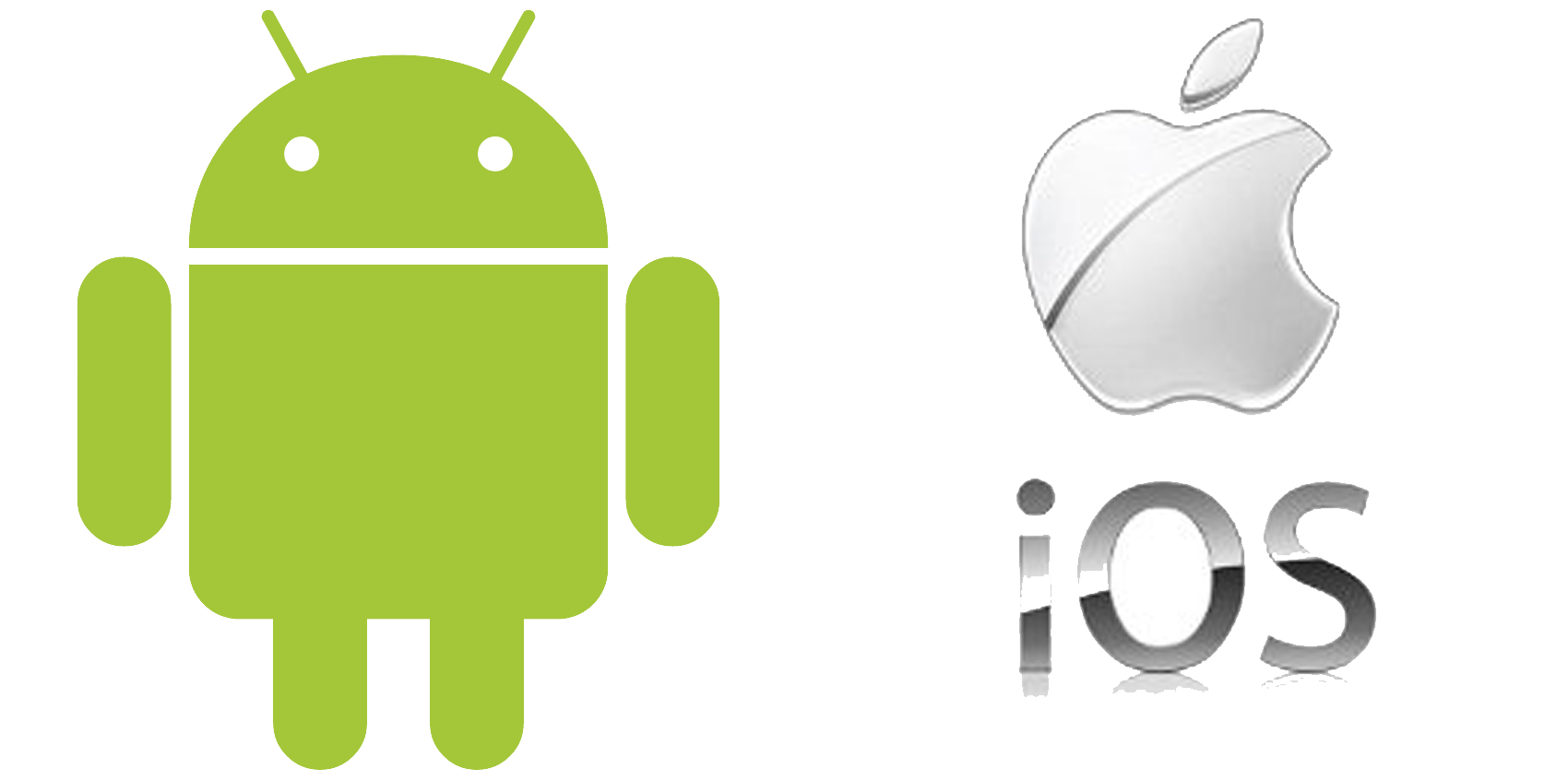 Source: Logolynx Website
Android Platform: In the mobile app world, undoubtedly, Android users are leading the market. As a result, the android developers are also leading an average wage of $96.7K. Android is a great mobile app platform and continuously penetrates the market. Android users are also increasing rapidly. So, Android can be one of the wonderful platforms for your mobile app and monetize your business.
iOS Platform: The iOS platform is also having a good market coverage. The iOS developers make approximately $96.6K in a year. Typically, the iOS owners used to make more purchases as compared to the Android user. The iOS audience is more engaged and likely to spend more on software or hardware purchase, in-app, and accessories purchase.
Learning about the presence of the majority of Android users over iOS users might lead you to opt Android platform to build your mobile app. But think twice, is it the right decision?
It has been studied that iOS users used to have good spending habits as compared to Android users. But the difference between them is not much. So, it would be difficult to make a decision and choose between the platforms.
To choose the appropriate platform, you can perform market research based on your business area i.e., target market. This research will help you in making decisions. Releasing the app on the right platform will help you to ensure maximum earning from mobile apps.
However, to reach a wide audience at a time, it is suggested to go with Android and iOS platforms at a time. Though, it still depends on your requirements and the budget you are having to make an investment.
How Earning from Mobile App can be done from the iOS and Android App Store?
The earning, or we should say, the payment system of Android and iOS App Store is different. So, before monetizing the app, it is important to learn about the payment system of both the mobile app stores and how much money a mobile app can earn based on different platforms.
'Android' Play Store
The Android Play Store releases the amount your paid app receives in a period cycle of 30 days. There is no minimum limit in the Play Store when it comes to the amount an individual app owner can earn. Even if your app earns $1, it gets credited to your account.
The Android Play Store makes payment distribution in the ratio of 70:30. The total amount of money you earn in that 30% of share has been taken by the Play Store. The remaining 70% of that amount has been credited to your account.
'iOS' Apple Store
The iOS App Store usually releases the amount of your paid app in under 45 days of the last working day of the month. To receive the payments from app purchases, you need to provide proper information and bank account details, tax details, and documents. In addition to this, you also need to maintain the minimum payment level.
iOS App Store also put a clause to maintain the minimum threshold amount from your earnings before getting it credited to your account. If it doesn't meet this criterion of iOS, then the amount gets carried forward to the next payment date. This process continues, until the minimum decided iOS app revenue amount has been earned by that specific app.
How much money can a Mobile App Earn?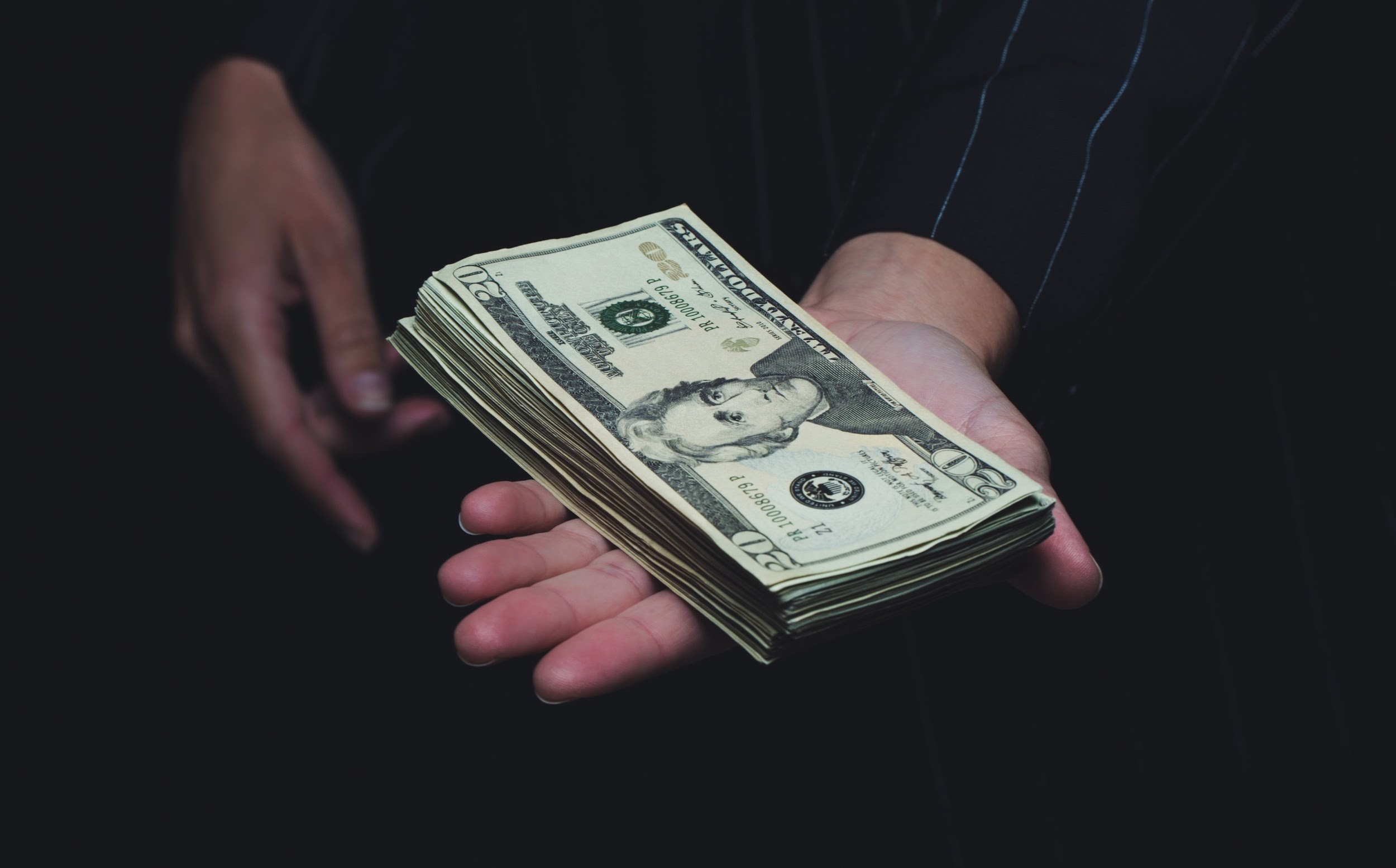 Source: BurstShopify Website
Apps are proving to be one of the profitable entities in the market for any business. In the span of 2016 to 2020, the global mobile app revenue has increased by a whopping rate of 200% and touches the figure of about $188.9 Billion.
These revenues are having a major contribution to the success of many gaming apps. But it doesn't mean that only gaming apps are needed to be developed to be successful.
In fact, carving a niche for you in the gaming industry will be a difficult call. There is so much competition in the gaming industry, so it will be tough to compete with the gaming industry leaders.
Despite that, one can make good money without getting into the gaming industry. The mobile app industry is only going to grow in the future. So, getting your hands in any type of app but with a good business, concept will definitely result in good revenue generation.
The industry leaders will definitely make more money in the future as per the market trend. However, the new apps are also having a great chance to generate huge revenue.
Types of Revenue Generation
While deciding what type of mobile application you are going to build, you also need to decide how you are going to make money with it. It is a very important decision about the type of app you are planning to build.
The type of app will lead you to define the strategy to make money.
The type of app selection will be based on the market or customer requirements. You can not simply build an app based on the facts that the idea looks good on paper and has the potential to grab the market instantly.
To run a mobile app business, being a business owner or an entrepreneur, emotions or hypothetical thinking doesn't matter. You need to take care of your emotions and focus on market needs and demands.
Make sure your app is serving a purpose and providing a solution to any existing problem. This increases your business survival chances, whereas, emotional connection with your business idea won't always lead towards fruitful results.
When you understand its importance, then you will automatically understand why certain app categories are successful in the market as compared to others. As a matter of fact, these successful apps are effortlessly fulfilling the users' needs and demands. These apps make sure to provide a solution to the user's problem and in a unique way.
The day you come up with such a business idea, you will get connected to the users. It will result in good business revenue through the mobile app. Apart from that, there are 4 concrete business strategies to monetize your app idea. Let us take a look over it.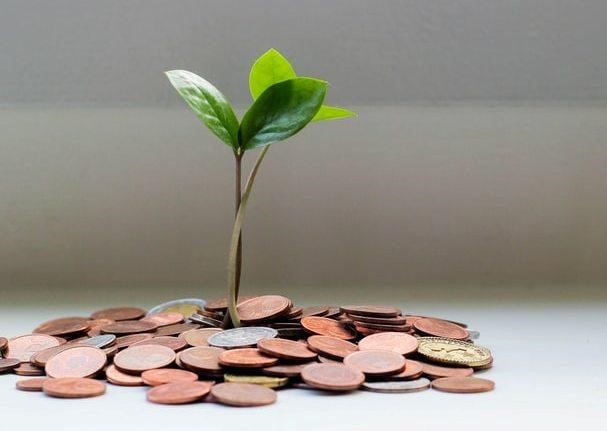 Source: Unsplash Website
1. Subscription
It is the method of allowing users to purchase the subscription of your mobile application to continue its use in the future. Subscription is the easiest way to charge your user and generate revenue for your mobile app business. By far, it is considered as the most popular type of monetization strategy in the mobile app industry.
According to statistics, the Subscription strategy in an application helps the owner earn 50% more revenue than other monetization strategies. It is a great business tactic from a financial perspective. However, in the Subscription strategy, the most typical thing is to ensure that existing users keep renewing their subscription at a definite time interval.
To retain the customer and make them renew their subscription requires a good business strategy. It might be good offers, discounts, or coupons to lure them and retain the users. Apart from that, constant changes and updates in the app could also play a major role in holding the viewers. But this can only be done by a good and creative team of developers to work upon the existing app.
2. In-app Purchases
Introducing in-app purchases in any existing or new application can be a good business strategy to boost its growth. In-app purchases allow not only the purchase of tangible things but also in-tangible things. Sometimes, it sounds crazy to purchase in-tangible things, but these are very valuable.
Numerous gaming apps, tech education apps, and software companies use this strategy and make a great profitable deal. The educational apps are effectively exercising this in-app purchase strategy and generate good earning from mobile apps only.
In-app purchasing strategy can also add other features like earning coins while playing games or purchasing products. These collected coins will help to reduce the subscription charge or the in-app purchase expenses. In this way, the owner can generate good revenue, and along with this, can hold users for a longer period of time.
3. Advertising
Opting advertising for earning from mobile phones is quite complicated but can generate good revenues for the business. Advertising is complicated because before going into this direction, you need to understand your target audience and go with the relevant ads.
Example: If you are offering a music app to your customers. Then, it would be inappropriate and irrelevant to offer your users an advertisement for Grocery supply. But, if you advertise musical gadgets like speakers, headphones, new album release collections etc, then it may guide your business towards success and generate good revenues. It will develop an interest among the app users and music listeners which leads towards earning with the mobile apps.
These relevant advertisements lead to revenue generation by partnering with related apps or brands. The earning from mobile apps can be through Click Per Impression (CPI) or Cost Per Click (CPC) or can do promotions from other apps or brands on your mobile app. Apart from that, other strategies can also be applied while advertising and generating earning from mobile apps.
4. Sponsorship
Sponsorship is quite a new concept for many in the market to generate revenue. But it works very effectively in promoting business and generating revenue too.
For Sponsorship, you have to initially look for an appropriate brand that offers similar business to yours and a similar set of audience. After searching for the perfect match, you can approach the company with a proper proposal. To do so, you can lure them by proposing the redesigning of your app style similar to them. This will increase the customer base of both parties.
The sponsored promotion is quite effective but expensive too. It also requires the proper designing of the advertisement, which just relates to the ambience of the promoter's app. But overall, with this strategy, a mobile can earn a good amount of money and market coverage.
Money a Mobile App can Earn based on its Category
The categorization of apps is usually responsible for analyzing the amount of money a mobile app can earn. The category with which the app belongs may have a great impact on the money a mobile app can earn which will attract the customers or users.
There are applications like Ride App or Medicine App, which are having great capabilities to earn high revenue. It is not because of great competition but due to customer demands and needs fulfilment. Whereas, on the other hand, there are other apps which are only used to focus on the amount of money a mobile app can earn.
Nowadays, the apps are not only confined to mobile. We can get apps on smart gadgets like smartwatches, television, Bluetooth devices, home assistant devices, and many more. Along with smartphone apps, these devices are also grabbing the market rapidly. Although, the revenue generation also varies from device applications as well.
However, there is a huge scope for one to look into other device applications to get an instant response from the market. So, in the future, it's not only the money a mobile app can earn but also the other smart devices will heavily mark their presence.
Expansion of application offering platforms will not only increase exposure for your app but also opens a new stream for revenue generation. The optimization of apps while considering the compatibility of a variety of devices could likely be a great competitive advantage in this evolving application industry.
Here is the list of few mobile app categories that can generate good revenue, and you can go with either of these business options:
Gaming Apps,
Music Apps,
Social Media Apps,
Entertainment Apps,
Finance Apps,
Business Apps, etc.
Future of App Development Looks Like
Now, you already got a glimpse of how earning from a mobile app can be done. You should also need to be aware of what the future of mobile app development looks like. Over a span of two decades, the mobile industry has evolved a lot and generates the importance of mobile apps.
Likewise, mobile apps demand has evolved rapidly and witnessed a huge amount of earning from mobile apps as well. Without a doubt, the demand for money a mobile app can earn will have a growing graph in the future as well.
The demand for technology and apps is definitely going to increase with evolving technologies. Currently, Gaming and Social Apps are making huge money, still, the simple apps are also making their ways towards earning millions.
The new technologies like Artificial Intelligence, Augmented Reality, and Virtual Reality are registering their presence in the mobile app industry. Such technologies will definitely grab a good amount of market in a very short span of time because of changing customer demands quickly.
Apart from that, not sticking yourself with the mobile app would also be a good option. This may also result in a great future ahead. The gadgets industry is evolving with a lot of application compatibility with different devices. So, going with these options will also generate good earnings from mobile apps and other gadgets apps too.
There are endless possibilities of generating huge earnings from mobile apps you submit to the application store. For further details and discussion, you can contact us and get your queries solved. Along with that, if you have any business ideas like developing a mobile application, then EngineerBabu is here to take it on the floor. Also, you can hire a dedicated team of developers for your app development. We are here to help you in any manner we can.