Wondering how to make money online? Confused whether to go for Instagram shopping, Facebook Marketplace or an earning app for reselling? Reselling apps for earning money have gained massive popularity in India. Earlier this year, Facebook had funded one such reselling app, Meesho.
In this article, we'll introduce to the concept of social selling. We have all the necessary statistics you need to realize the potential of this new method of sales. Interestingly, EngineerBabu frequently gets queries for app development for reselling and earning apps. We recently developed "Social Seller" reselling application for one of our clients.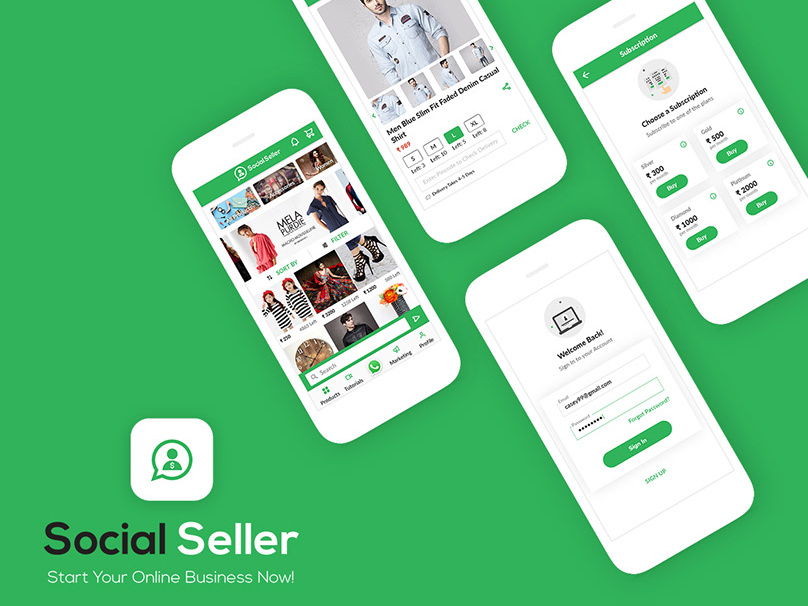 The mobile app has been a massive success with over 1000 users within two months of launching! Want to know how we did that? Let's dig into a thorough case study.
---
What is Social Selling aka Resale and Earning Apps?
Gone are the days when sales representatives only had options like calls, emails and local business directories to generate new leads for their businesses. The Internet has changed everything! A pool of immense opportunities exists, especially for the sales teams. For instance- Instagram Shopping, Facebook Marketplace and WhatsApp are just a few of those options.
A fairly new concept of eCommerce
Social selling is an informal type of online selling. However, social selling earning apps like Meesho and Social Seller offers a huge potential to make money online. Basically, it is a method of selling products and services through social media applications and chatting platforms. Consequently, social sellers use hundreds of web and mobile application available for free of cost to promote their brand and automate the sales process.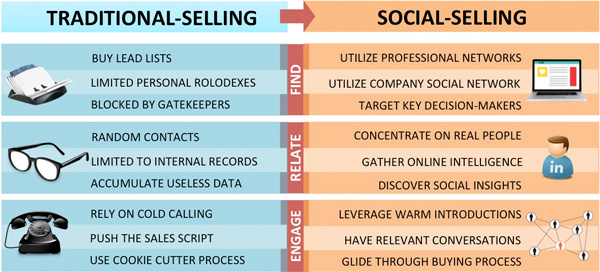 (Source)
Social selling- the most basic form of eCommerce integrates social media marketing, sales automation and drop shipping. A godsent for individuals with zero tech knowledge, social selling is easy, effective and can be started with the lowest investment.
---
Social Seller is a unique eCommerce company start-up. Founded 3 years ago by Lakshit Sethiya, Social Seller's sole objective is to help and support online resellers. Certainly the concept of reselling and earning apps has gained massive popularity amongst the work-from-home class of citizens. It enables them to make an extra income in their spare time.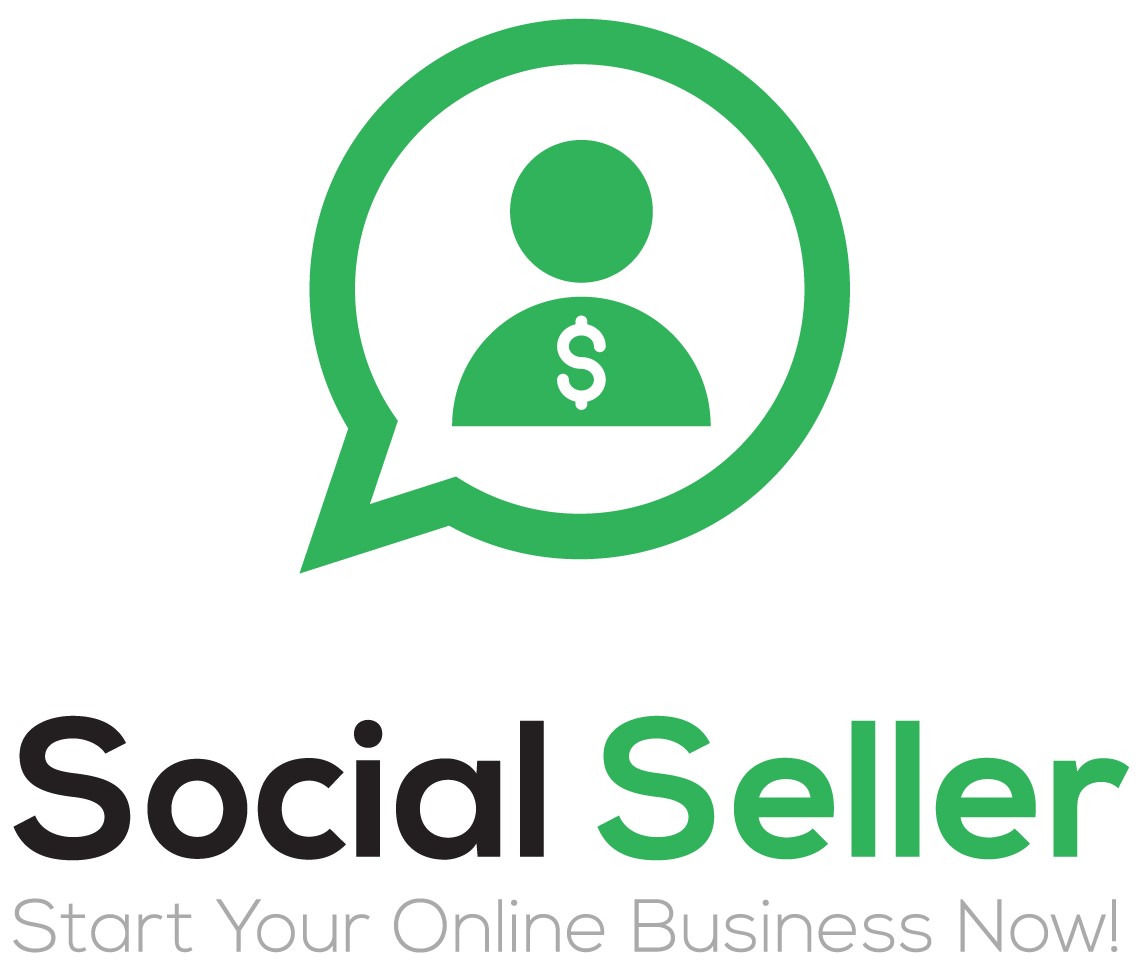 An Alternative To Meesho Reselling App
Lakshit Sethiya's company is a product drop-ship wholesaling company. High-quality products are provided to resellers and social sellers who sell then them. Social media (Instagram Shopping, Facebook Market Place) and chatting platforms (WhatsApp, Hike) are the ideal marketing places. Also, the Social Seller App provides resellers with products at the lowest wholesale price.
The price is inclusive of their own profit, after having sold the products to their customers. Social Seller App provides a quality drop-ship service. Booking, packaging and dispatching of the products to their customers is done on the very same day through their own brand name.
Unique Selling Point of Social Seller Earning App
The native mobile app provides three basic services to the resellers:
Product dropship service: Products provided at wholesale price to resellers. Also, packaging and delivering the items on reseller's behalf to their customer.
Video tutorial lessons about social selling: Video is the pillar content. Hence, tutorial lessons for resellers to teach them everything about social selling business, online marketing and sales communication.
Social media marketing tools: Marketing tools for resellers to help them in social media marketing, brand promotion and brand incorporation. Most Importantly, they also have a dedicated small team to help small social sellers in SMM.
---
Demands Put Forward By The Client:
Before the development of this app, the client had been using WhatsApp. Broadcasting the product, taking orders, teaching online marketing and providing digital marketing services were all being facilitated by Whatsapp. Because the business was expanding rapidly, the huge traffic load got difficult to handle. Therefore, to manage more and more leads, they wanted to shift the services to a native mobile application.
The demand was for a native mobile application downloadable on resellers' phones. Using this application, the resellers could access all of the products and services. Consequently, a payment gateway for payments was also demanded. A safe platform was required for the resellers and admin. In addition, it had to be a lightweight application. Reserving all the copyright, patient and trademark assets for the admin was also one of the demands put forward.
Firstly, the first order would be dispatched free of cost. But after that, the plan was to launch a subscription-based model. The wireframe of the project was provided by the client. Likewise, the designing part was to be made exactly the same as the wireframe and scope provided.
---
EngineerBabu's Approach For The Development:
About the team:
First of all, the project had been completed by us within the time-frame and budget of the client. Lakshit approached our team in February earlier this year. It took a team of twelve people from EngineerBabu to get the project delivered in July 2019. This team included a Business Analyst-cum-Project coordinator, 3 Designers, 2 Android developers, 3 backend developers and one QA. 2 more members handled the front and backend website. We were able to complete the entire process from when it came to our sales team in under 6 months!
Development Model:
The sales team initially understood the requirements of the client for the app development of the Social Seller reselling and earning app. Then, they were provided to the design team. Agile Model approach was used for Social Seller's development. Once all the layouts had been created, it was the task of the developers to implement it. Back-end developers work on the principle of modularity.
The entire system and application components are divided into modules in order to carry out tasks on various elements at the same time without affecting the work of the other. This allows various developers to work on the project at the same time. It reduces the burden of doing the task on a single developer and in turn, reduces the time required to complete the project. Thus, the client receives his project on-time.
For business owners looking to grow their profit margins, there are certain things to keep in mind before developing an app. Engineerbabu believes that an intuitive UI and an easy to go User Experience are the key to a successful mobile app. We use the same method for the development of all our products.
Tech Stack used for the development of the earning app:
A list of applications incorporated in the development of the earning app Social Seller by us:
IDE – Android Studio
Build System – Gradle
UI Designing – XML, Material design standards
Web Services Calling – AQuery
Image and Data Caching – AQuery
Programming Language- Java
Push Notifications – Firebase Cloud Messaging
Backend-
Programming Language – PHP
Database – MySQL
IDE – SubLine
---
Results:
Android is the platform that we built the native mobile application for. Also, we had to develop the application exactly like the wireframes that were provided to us. The users register in the mobile application through their phone number via OTP. Likewise, as in Instagram, the products are displayed as a sequence of 3.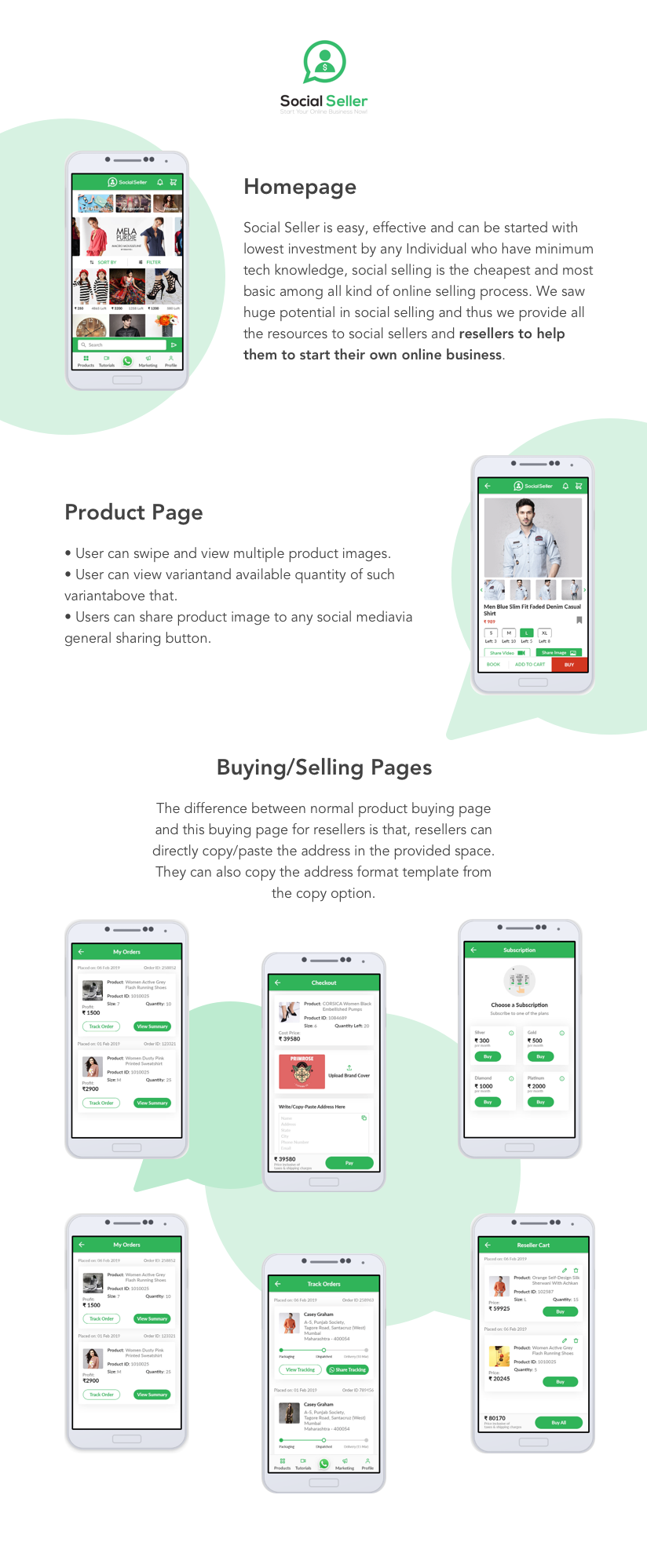 What does the client have to say about his application?
The customers' perception is your reality. What they think about your products, MATTER. If you don't put your customers' perception first, THE GAME IS OVER! This is what the client of Social Seller earning app has to say about the end result:
The app is doing great without spending even a single penny on marketing and promotion. We have some amazing feedback from our users about the designing and functioning of the app. Its been really amazing to work with the EB team. I got amazing corporations from Business development, sales and product development side. I must say that you guys are really dedicated & responsible towards your work.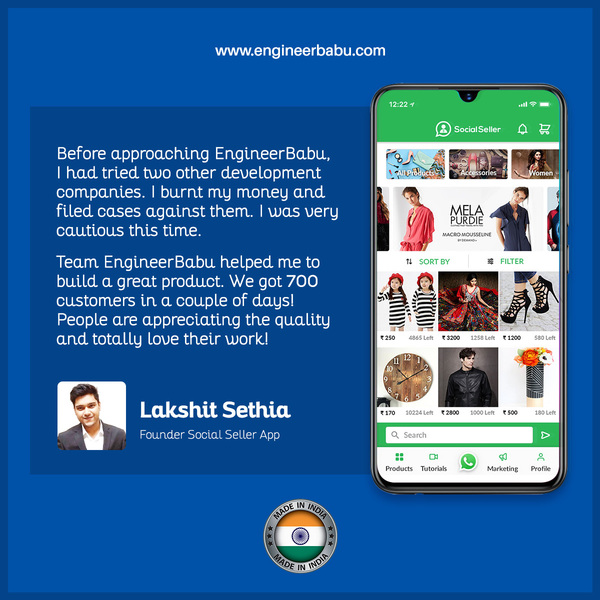 Further, Lakshit adds:
I want to thank all the members who are involved in the development process: Sunil, Shivram, Parth, Shayoni, Monika, Sumit, Yatindra, Jaipal, Prashant, Prachi, Aditya and Akash. Also, last but not the least, Mr. Mayank Pratap Singh for keeping the team motivated throughout!
---
To Sum Up…
We're an IT startup that began 5 years back with an ambition to help young startups and entrepreneurs. We have worked with more than 700 startups, and many of them have got massive funding (including latest $30MN in Bankopen). Y-combinator and MIT DeltaV have selected two of them! Harvard Innovation Lab Startups are also a part of our portfolio. Our services include Native and iOS App Development, Web Development with Noje.js, Angular, PHP, etc.
Lastly, when it comes to mobile applications, we have developed amazing products for our happy clients for these domains: Grocery Delivery, EduTech, FinTech, Business Networking, Service Providers, Travel and Home-made Food Delivery etc.
If you have some amazing ideas like these, we'd love to hear about them and offer you a free price consultation. You can drop an email at mayank@engineerbabu.com. Also, let us know if you liked this application! We'll be glad to hear about your feedback 🙂
Recommended Reading: