The existing digital environment is very much app-focused. So, coming up with a profitable app idea is not that easy. Generating the concept and following the app development's unique idea is the foremost important part and helps in converting app ideas into profitable app ideas.
A great idea is the sole of a brilliant startup. What the app can offer and is really worth providing solutions to its users will attract users and let its impact in the market are a few questions that come in every entrepreneur's mind. But coming up with the best app ideas is not that easy as it seems. It is one of the most complicated and crucial phases of the process that you have to overcome.
Here are 15 best profitable app ideas for your new business that can help you generate good business in the competitive market.
Before digging deeper and going with numerous business ideas, you also need to learn how to develop a mobile application and how much it costs to build an app.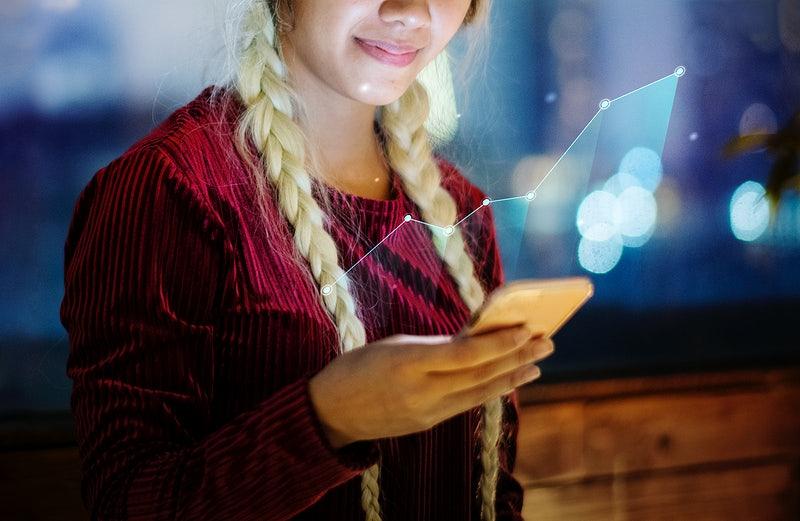 Source: Rawpixel Website
Let's take a look over some exciting and in-trend business ideas suitable for building profitable  app ideas.
15 Best Profitable App Ideas
Tax/Invoicing Apps
People used to spend a lot of time calculating their tax payments during every financial year. They even try to find ways to cut down their tax payments. But such app ideas can help these taxpayers manage their expenses and savings, which is considered as Tax Apps.
The essential features of such apps would be considering the amount of money one earns, and based on that income; the app will calculate the tax amount payable. Such apps need to be accurate and make sure the correct amount of tax is paid.
In addition to that, the app also serves the purpose of generating invoices. It is very important for small or big business owners and the customer. Business transactions become more effortless in the form of tax calculation and invoice generation. The Tax app or Invoicing apps is a very profitable app idea to get into this field. It becomes easier for the user to calculate their taxes and adequately manage their expenses and savings. As the technologies are growing and evolving rapidly, it is one of the important creations and needs for the people.  It could reduce the burden from people's shoulders because of their unique features and great user support.
Restaurant or Hotel Booking App
People like to celebrate their special day or spend some precious and memorable days of their life at good and lavishing places. For example, people want to celebrate their birthdays, anniversaries, victory/success, promotional events with their near and dear ones by visiting some fancy restaurants for dinner and parties.
But it is not easy to get the table for all your guests at your favorite restaurant or hotel on arrival. So, to make sure that you don't miss this day of celebration with your family and friends, just because of the unavailability of the required tables.
Hence, for these problems, such type of restaurant or hotel booking apps come into rescue and are very handy to go with. These apps save a lot of precious time and make sure not to spoil the fun at the last moment. These apps work effectively while you have some instant planning for going out with your friends or family.
It is quite the best app idea, in helping people to choose the place based on their preference and budget for a specific time. This makes sure that you can get the reserved seat in advance while visiting that restaurant or hotel. Such apps also allow you to plan a surprise party for any of your friends and family members.
Restaurant or Hotel booking apps can be a hugely profitable app idea.  Because the trend is evolving, and people look to go out for parties and spend time with their loved ones. So, especially the cities and countries which are developing and evolving their culture. The business concept of these countries will prove to be a best app idea to take a step ahead in the business field.
Dating cum Matrimony App
In the busy life schedule, we all are so busy that we don't have time to socialize with people or even visit pubs or parties to meet new people and start a new friendship or relationship. But with this Dating cum Matrimony app idea, you can provide a whole package to the users starting from friendship to marriage.
It works just like other social media apps. It will import all the user's friends on its own from social media accounts. After this, the users can perform all the activities within their network, such as likes, comments, ask for friendship, would date, etc.
Apart from that, users can also have the freedom to brand other users from the list of likes, comments, dates, friendships, etc. Whenever the two users respond to each other with the same comments, they will receive notifications for that. After that, both the users can decide how to take this appraisal and further continue their relationship.
If the users get along with the Dating cum Matrimony app for years, then they can benefit from the use of matrimonial services. Overall, it is not only a social media platform or the dating platform but can also be used as matrimonial offers. Overall, such apps can offer a deal of all in one package that no one likes to miss.
In this busy life, such app ideas are profitable business plans and can lead towards the generation of enormous revenue and a good market reach.
Health and Fitness App
Health is the primary concern for almost everyone, and for that, we used to visit doctors for regular health checkups. It is also a very time taking process and requires you to make advance appointments as well to visit the doctor. Health Inspection app or Health Reminder app both can be a highly profitable app idea for entrepreneurs.
The health and fitness app will also send an automatic reminder to make the appointments for check-ups. It will notify users when it gets approved or not. Such an app involves all the steps, including the visit to the doctor. Along with that, before the appointment, the app will automatically confirm and alert you about your appointment after looking out for any changes (if any)  in the doctor's schedule.
In this way, with this Health and Fitness reminder app, users are going to save a lot of time as they don't have to run-up to the doctor for early appointments and confirmation too. It is a great business and a very profitable app idea for both the user and the entrepreneurs.
Those who are interested in Medical and fitness service or having easy contacts with doctors and hospitals can definitely go for this app idea. In the current scenario, health and fitness is the priority of every individual. Hence, it will become easier for you to market the application and get the users instantly. Without a doubt, a health and fitness app will be a profitable app idea to go with.
Food Donation App
Food is the basic need of everyone that one should never be deprived of. If you are a person who likes to work for the welfare of people and society. Then this app idea can do wonders for needy people and save a lot of food from getting wasted. Well, there are already a number of apps in the market to make sure the food doesn't get wasted at public places.
It is quite an easy concept to adopt, as an app idea. If you want to donate your leftover food, you can simply visit the app and click on the donate button. After that, you have to provide your contact and pickup details, and you are sorted. In a definite time, the experienced personnel will visit your place to pick up the food.
The leftover food from functions, parties, get-together can be appropriately stored and shared with the people who are homeless, at camps, shelter homes, and food pantries.
Apart from that, such a Food Donation App also educates people in tracking food waste and suggesting valuable tips to reduce food waste. It is a great cause that one can do and considered as the profitable app ideas too.
Grocery Delivery App
While considering the current situation, no one likes to go out for grocery shopping and most  sellers are open for online selling. But, it is quite a tedious process for small or medium vendors to deliver their groceries at customer doorsteps. It will save the time and energy of both the seller and customers.
Numerous types of Grocery Apps exist in the market, to help customers and retailers based on different regions. Still, there is a huge requirement of Grocery Delivery Services to bridge the gap between the number of buyers and sellers.
The Grocery app idea will work from, logging into the account, then shipping groceries you ordered. So, you need first to shop what you want and add it to your cart. Now, confirm your order, which gets received by your local grocery store partner. Then, the local partner will make sure to confirm the availability of all products and dispatch the order at the registered address.
As a result, it will save a lot of time for customers and money to visit the nearest market and purchase the required products. But with such profitable app ideas, you can establish a good business relationship with customers. It will help customers to save their time and money. Such app ideas make grocery delivery possible at the doorsteps of customers in the designated time slot.
E-learning or Edu-Tech App
Nowadays, a majority of school and college students like to do home and group studies instead of going to coaching institutes or tuition's to cover up their syllabus. Apart from that, the candidates preparing for various reputed entrance exams and jobs, would also like to do self-studies instead of going out and spending a lot of time in lectures.
Due to which, online learning systems are getting into fashion. There are a good number of quality edu-tech or e-learning apps available in the market. These apps are not only educating every candidate but also encashing a handsome amount of money as well.
So, E-learning apps can be the hugely profitable app ideas to go for it and build a good business. These apps require general registration from each new user and then let them choose their preferences, i.e., for what purpose they are here, what they would like to learn.
You can easily and instantly provide reading and learning materials to each registered user. Can provide live lectures, video lectures, test series, mock tests, previous years exam papers, and many more. All these things a candidate used to look for, and when they get such things in one place, it becomes easy to attract genuine and regular users of your e-learning app.
Cab Booking App
People like to travel short distances to long-distance journeys frequently, for that many people look to hire Cab or Taxi. For short distance journeys, people like to go for instant booking and long-distance journeys they opt for booking in advance. Now, it has become a typical fashion and need of the hour for people. So, Cab Booking App can be great business ideas and the profitable app ideas too.
These Cab Booking Apps are a must-have app on your mobile phone.  It will help you in the need of urgency and those who don't have a personal vehicle. In such cases, these Cab Booking Apps are like a life-savior for any individual.
The procedure for such apps is quite generic. Open the app, make your personalized account, allow the app to access your location and show you the available and nearest cabs in that area. Then you have to generate the request. To make the booking through the app by providing your destination address, and click on 'Book the Ride'. After a confirmation, the user will receive the cab and driver details and approximate pickup time. Then, the driver picks the customer and drops at the destination, and the app will calculate the amount payable by the customer for the journey.
Customers can make payment through multiple modes after journey completion. As well as review the ride and driver after the journey. The cab booking app can prove to be one of the hugely profitable app ideas for any entrepreneur.
Buy and Sell App
This app's primary feature is to provide a platform for users where they can buy or sell their products. The products will be categorized as used and fresh products. It will help people to quickly look for a variety of options based on their requirements and budgets.
For example, every year, many students used to leave their houses for higher education, among them lakhs of students used to make their living arrangements. Such students are likely to go for easy reach and cheap products to fulfill their needs. For them, the used items are a great option to go with. Likewise, many other people look for used products who want good products but at a low price.
The process of buying and selling products is quite easy on such portals. Users need to create their accounts and post their product details with price and image to sell. Whereas, those who like to make purchases can simply look for the available items and make orders at their desired address.
It is one of the most profitable app ideas to go for. It will not focus on any specific category or age, whereas, is useful for everyone belonging from any background, age, location, etc.
Parking Space Finder App
Parking Space Finder App can be a great solution in densely populated and rapidly developing cities. Based on the chosen location, it can be the best profitable app idea for an entrepreneur to go with it.
Such apps in busy cities can prove to be a great help in figuring out the available parking spot in a specific location. The app can access a user's GPS location.  Such apps will guide him/her to reach the nearest parking spot quickly and save their time in search of it.
These apps will also provide other details of the parking area, like its total capacity, available space, parking charges, entry and exit. The app will provide a proper map of the parking space on the user's mobile app.  It will guide them to reach their parking spot by providing a hassle-free experience.
Household Work Service App
It is also one of the best, and if marketed properly. It can be a hugely profitable app idea for any new or experienced entrepreneur. There are a variety of gadgets and other manual works that require a specialist to maintain it. With this app, you are not only providing services to customers but also providing a respectable job for those who are jobless or get seasonal jobs.
Such apps can be a great help for getting household problems solved on finger-tips. It allows users to look for the service they want and choose the available specialist for that problem. The app will allow customers to select the specialist on their from the available options. After service is done, the customer can rate and give their feedback for that visited specialist based on his work and cooperation.
It is a wonderfully profitable app idea to make a move in the business industry. The implementation and excellent customer service can definitely lead to making millions of dollars through the household work service app.
Travel Planning App
The changing trend and the evolving business of the traveling industry will be a great app idea to adopt and provide service to such customers. With such apps, users should be allowed to plan their ultimate trip. You can also choose your pre-defined traveling plan and make their holiday experience beautiful and in-budget.
The users only need to provide a few details through the travel planning app like their budget, holiday destination, weather, activities, number of travelers and other information required to plan a proper holiday.  With all such details, the app can also help users suggest the best holiday destination. These apps also maintain suggestions based on budget and the time of the year.
Home Security App
As technology is evolving, people are becoming more dependent on it. We are surrounded with technology ranging from home electricity to home security. All these are now becoming automated due to evolution in technology and changing demands as well.
Therefore, people like to keep their homes safe in their presence and absence too. To fulfill this purpose, the home security service can prove to be a good app idea. Such types of services are very much in demand.
All at One- Music (Audio & Video) App
An application that enables multiple connected smartphones to play audio or video on each device simultaneously. Such an app can be operated from a device connected with other devices.
For example, you are in a room with your few friends and would like to play music but don't have a good quality of speaker to play music. Then this app can be a great option. With this app you can connect multiple devices and operate the music from a single device.  It will reflect the experience of surround sound effect.
It can be a brilliant app idea to introduce into the market and be used on various other occasions. These unique and profitable app ideas need the market that the new generation used to experience. So, this app idea can be a great start for your business.
Animal Care App
We all would like to provide good care to our pet animals, and many others also like to help the street animals too. If you are a person who used to love animals. For them, the Animal Care app idea will be a great business opportunity for you.
For the animal care app, you can provide several options to pet owners like veterinarian doctor suggestion firstly, spa suggestion, activity or playing area, animal food store, etc. You can also offer some activity and game suggestion areas.  It will keep animals fit and maintain their healthy and timely diet.
Such apps can guide you very well to take care of your pet animals. As well as, can maintain their health and hygiene at the same time. You can also provide helpline service on apps association with animal care centers or NGOs to take care of stray animals and report about them quickly.
Animal Care app will definitely help you to take your business ahead and make it a profitable app idea.
Without a doubt, we all can see our massive dependency over smartphones. Using numerous applications on it to fulfill over needs on our finger-tips.
In this respect, these were some profitable app ideas for smartphones. It leads you towards the league of entrepreneurs, and build a good business in the market. Take your time, do thorough research on them and decide which one you will focus on.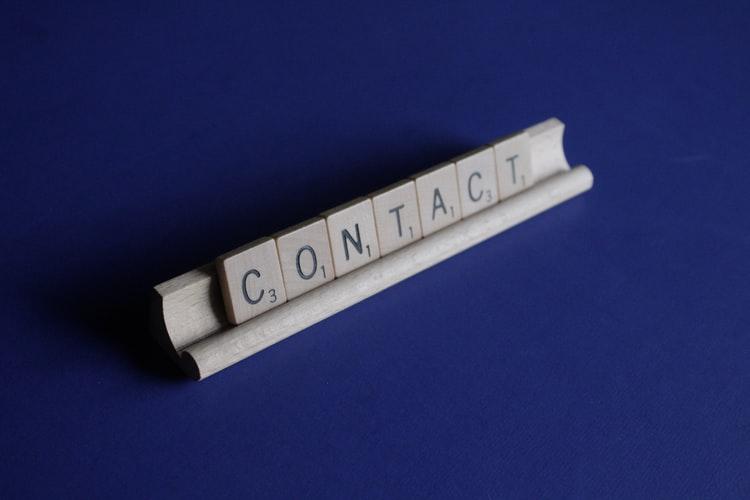 Source: Unsplash Website
If you are looking to create a mobile app that makes money for sure or wish to opt any of the above featured profitable app ideas, then we are the right source. EngineerBabu is a top mobile app development company and has vast experience of crafting futuristic and profitable apps. Contact us and discuss your dream idea with our experts.